A 'Shakespearience' in England and Italy
Walk in the footsteps of the famous poet and playwright Shakespeare as you explore his birthplace, his theatre and an Italian location that served as the setting for one of his most famous plays. International travel is all about immersing yourself in another time and place, and to open your mind to new experiences. For this trip – you're in for a Shakespearience.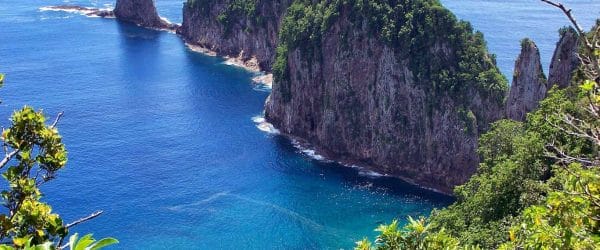 A Getaway to the Samoan Islands
A trip to the Samoan Islands offers unique eco adventures, with its lush environment of waterfalls, white sand beaches, and multiple spots for snorkeling and surfing. These islands are one of the few places people can travel to experience authentic south Pacific cuisine, inspiring culture and fascinating history.
A Historical Tour of the Marshall Islands
Very few travelers make it to the Marshall Islands. The atolls that make up the islands are very remote. But that also protects them from being overrun by tourists. If you're looking for a tropical paradise, away from the crowds, the Marshall Islands are the place to go for sustainable travel.
A Magical Week in Finland
Finland is a land of pristine wilderness, crystal clear lakes, and a populace focused on sustainability. To top that all off, it's also a magical place to visit! There will be no doubt that you aren't in Kansas anymore when you arrive on an excursion to study sustainability in the country with a way of life so perfectly suited to the Finnish topography and terrain.
A Malaysian Island Animal Adventure
Borneo – deep rainforests, pristine beaches, native tribes, fascinating wildlife, and spectacular natural beauty. This trip to Borneo will provide you with an adventure-packed week of fun and education. Hang out with orangutans, snorkel with exotic marine life, take a train to traditional villages, and so much more! You'll be sure to have an outstanding time and gain a deeper global understanding of our spectacular earth. Start planning your world travel today!
A Photographic Adventure in Namibia
Namibia is an elephant stomping ground where dunes are mountains and stripy safari sunsets paint the sky. Indeed, its awe-inspiring desert landscape and wavy shores are a must-see for all nature-lovers and adventurers. The trip's photography highlights include sailing Walvis Bay to spot the marine big 5, quad driving through the Namib Desert's endless dunes, and (of course!) touring Namib-Naukluft National Park. Book your global travel photography tour today!
A South Korean Foodie Adventure
Your banchan journey will lead you to the most amazing bibimbap, teach you how to make the lightest dumplings and the spiciest kimchi, you will picnic on a mountain top, and dine like royalty on the river. This culinary world travel adventure is a trip of a lifetime experience waiting for you to join in.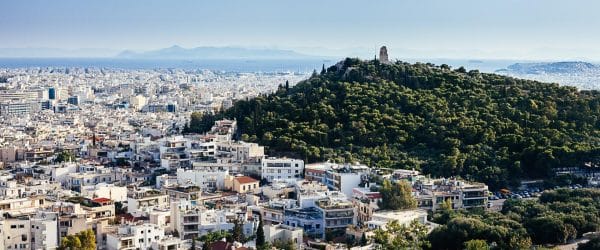 A Week in Ancient Greece
Greece is considered by many to be the cradle of Western Civilization. Its history has captured hearts and imaginations the world over. A visit to Greece as you travel abroad offers visitors a deeper understanding of where the human race has come from, and a glimpse into where it's headed.
A Week in Paradise in Jamaica
Hundreds of years ago, explorers were convinced that the waters surrounding Jamaica had healing powers. Whether or not the island will keep you forever young is still up for debate, but after a week on the island you'll feel lighter and younger at heart.
Aboriginal Journey through the Australian Outback
Welcome to the Land Down Under! On this radical journey you will camp in the Australian Outback and experience pure adventure. Hear stories of the aboriginal people as you discover ancient cave paintings. Get ready for campfires and nights under a blanket of stars in this magnificent desert region.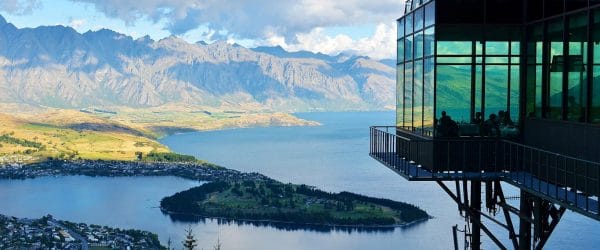 Adventurous New Zealand
New Zealand is home to a vast variety of landscapes, which makes it the perfect place for a trip abroad. Feast your eyes on mountain ranges, plains, volcanoes, glaciers, and beaches all in one trip. Due to sitting on two tectonic plates, New Zealand experiences a large amount of geological action. Dive head first into the diverse landscapes and wildlife of New Zealand and be left with unforgettable memories and photos.
African Anthropology Tour
Full of natural beauty, spirituality and more, China is a place full of contrasts. In addition to its purity, China also struggles with air, water and land pollution due to a growing population and heavy industrial production throughout the country. Study photography for a week with us and visit iconic sites such as Longsheng Rice Terrace, Gaoyao Terrace Fields and more.
Agricultural & Botany Tour in Colorado
Visit some of the best natural spots in Colorado and study botany in each of the locations. With a diverse range of flora, Colorado is a great place to track and learn about plants in fun and adventurous ways. Hike to Hanging Lake, explore Rocky Mountain National Park, and visit the sandstone arches of the Garden of the Gods. Being out in nature during the day and still being able to experience city life at night will give you a diverse range of things to do and discover.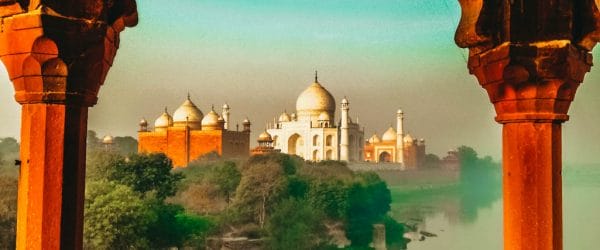 Agricultural Studies Tour in India
India has a fabulous mix of spiritual tradition, landscapes and architecture. Your memories in this country will undoubtedly last a lifetime once you have left its shores. On this trip to India, you will learn about agriculture while visiting the country's top attractions. The trip's highlights include exploring the city of New Delhi, drinking tea with rural locals, and spotting tigers on a safari. Book your overseas adventure to India today!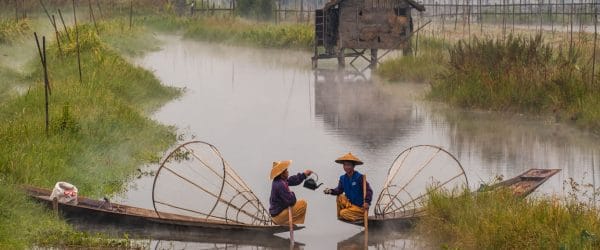 Agricultural Studies Tour in Myanmar
Myanmar has centuries-old stupas and is a land full of vibrant religion and traditional practices. With a landscape scattered with gilded pagodas and architecture, it's a must-see country for history buffs and adventurers alike. On this trip to Myanmar, you will learn about agriculture while visiting the country's top attractions. The trip's highlights include climbing to the top of a volcanic cone, learning pottery from locals, and cruising through rural countrysides.
Agriculture & Botany in Montana
For those who study agriculture, Montana is filled with unique and diverse learning opportunities. While in Big sky country you will get to tour multiple facilities and learn how different agriculture businesses produce fresh and organic products people love. From an herb farm to a goat cheese dairy, you will have insight on the hard work that is put into daily routines and processes that result in the best quality.
Agriculture in Coastal California
Arrive in San Francisco, depart from Santa Barbara and delight in the wonder of Coastal California. Engage with experts in the fields of agriculture and aquaculture. Relish fresh, coastal cuisine, and gaze at the unparalleled vistas.
Akbar the Great Tour in India
India has a fabulous mix of spiritual beliefs, landscapes, architecture, and tradition. Your memories in this country will undoubtedly last a lifetime once you have left its shores. On this trip to study political science in India, you will have a cultural, educational, and adventurous experience. The trip's highlights include visiting Akbar the Great's last resting place, exploring Jaipur's water palace, and going on a tiger safari! Global travel to India today!
Alaska Arctic Tour
Take a ride on the Aurora Winter Train during Spring break Learn about climate change first hand along the Alaska Railroad starting in Anchorage and concluding in Fairbanks. Enter the arctic circle for 2 days on this incredible adventure and enjoy a grey whale watching tour, a visit to one of the northernmost cities, explore the Anchorage Museum, flightsee in Denali, witness the aurora borealis and trek Fairbanks by dog sled.
Alaskan Adventure Tour
Alaska is known for its bears more giant than bison, glaciers bigger than some countries, and national parks the size of other U.S. states. Its spectacular nature and abundant wildlife draws visitors from across the globe. On this trip, interactively learn about marine science and oceanography while visiting the country's top attractions. The trip's highlights include dog-sledding down a mountain, spotting whales in the Pacific Ocean, and watching the unforgettable Northern Lights.
Amalfi Coast Culinary Adventure
Travel to Italy to experience the spectacular place that is the Amalfi Coast — a UNESCO World Heritage Site. On this tour, you'll visit Rome, Naples, take part in a pizza cooking class and even try on some of your Italian langauge skills. You won't want to miss this!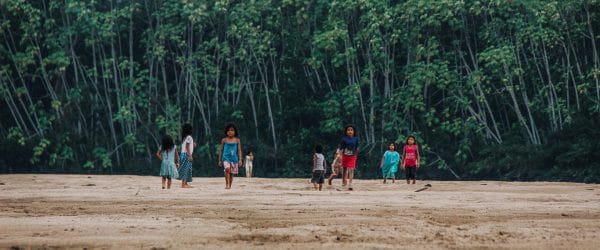 Amazon Medical Expedition
In partnership with International Medical Relief, your team will live and work on the Amazon River in the heart of the rainforest. Your group will be providing medical relief and education on hypertension, diabetes, smoking, and sexually transmitted diseases in addition to basic hygiene, water storage, sanitation, and mosquito/insect control.
Amboseli Safari – Kenya Extension
You're journeying halfway across the globe, why not extend your stay in Kenya to experience some of its top tourist attractions? Join International Medical Relief on an exclusive 3-Day , 2-Night trip extension provided by their partner, Worldwide Navigators!
America's Pacific North West
Wilderness, Volcanoes and Marine Life – Oh My! The states in the U.S. geographic region informally known as the "Pacific Northwest" encompass a surprisingly large number of national parks, monuments and areas preserved for historical, cultural and natural purposes. Come journey with us to discover the history and science behind protecting and preserving wildlife in Washington!
American Blues Tour in Southern US
The blues genre is a musical backbone of the southern United States. Serving as solace in a time of despair for many, the connection of culture and history is palpable from Tennessee to Louisiana. Enrich all of your senses as you indulge in soulful music, food, and experiences on this significant road trip USA.
American History Tour on the East Coast
Your political science tour takes you from battlefields to monuments, mansions and theaters through the personality and perspective of Abraham Lincoln.
Ancient Civilizations in Turkey
With its unique position as the bridge between Europe and Asia, the nation of Turkey has long been an important location for human civilizations. Turkey is filled with important landmarks that open a door to these ancient civilizations.
Ancient Cultures & Yoga in India
Today we live in a world that is dependent on technology and fast-paced development. However, it's important to conserve the wisdom of those who were here before us. To help preserve the ancient rituals of other cultures and civilizations, put forward an effort to take part in projects abroad. Learn about the history of where you come from and in the places you travel because when you do, you will always have a story to tell afterward.
Ancient Discovery in Mongolia
Your trip abroad to Mongolia will give you a serious taste of who Genghis Khan was, and how he shaped the world. You will step back in time and visit ancient places that hold tremendous historical significance for the people of Mongolia. Additionally, you will be able to see some of the incredible Mongolian countryside for yourself and explore some of the large cities as well.
Ancient Egyptian Kingdoms Tour
On this trip you'll learn first-hand why the Egyptian civilization has fascinated travelers for centuries. You'll visit bucket-list memorials the ancient pharaohs built for themselves, including the Step Pyramid at Saqqara, the pyramids of Giza, the amazing temples of Luxor and Karnak, and of course the Sphinx. Top it off with an epic three-night cruise on the Nile to let the centuries wash over you for a once-in-a-lifetime journey to study anthropology!
Ancient Engineering at Machu Picchu, Peru
It's difficult to overstate the sense of wonder that washes over those who visit Machu Picchu and scale its 3,000 steps. The pyramid draws upwards of a million people every year who to marvel at the engineering skills of the ancient Inca people who built it over 500 years ago. Why was it built? And why did they abandon it less than 100 years later? More importantly, how did they do it?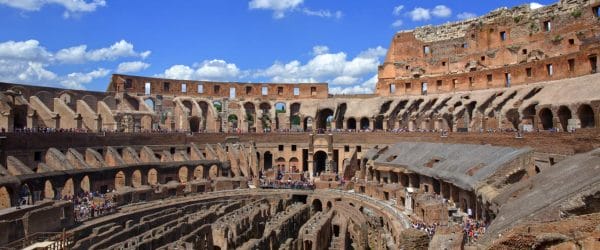 Ancient Engineering Tour in Rome
Italy is a country rich in history, following in the footsteps of Greece. World travel can be incredibly fun, rewarding and educational, so join us and travel to one of the birthplaces of the Western World, while helping those communities that inhabit these ancient cities today.
Ancient Greek Mythology Tour
Greece is rich with mythology, making it the perfect travel abroad destination to study religion and anthropology. Learn about the Greek history of war and its heroes, and delve deeper into the stories about these legendary characters. Travel to the place where Zeus was born, a temple dedicated to Athena, and visit museums that will help you learn even more about the history of Greece on an unforgettable journey into the ancient past of myth!
Ancient Kingdoms of Ethiopia
Soak in Ethiopia's rich and fascinating history on this four-day tour of the ancient kingdoms. This exploration of Africa's only unconquered state will include the famous rock-hewn churches of Lalibela, the ancient kingdom of Axum, the 'Camelot of Africa' at Gondar, and culminating in the natural wonder of the Simien Mountains.
Andalusian Adventure through Spain
Discover the beautiful sights, sounds, and flavors of Southern Spain. Journey through Sevilla, Granada, Cordoba, Ronda, and Zahara in this action-packed itinerary. Get ready for the ultimate Andalusian Adventure!
Andes Mountains Medical Expedition
Join us in partnership with International Medical Relief for a trip to Lavalle, Argentina in the Mendoza region of the Andes! This beautiful area will feed your senses with magnificent views of the beautiful wineries, olive groves, fruit orchards, and the highest mountain in the Western and Southern hemisphere, Aconcagua.
Andy Warhol Pop Art Tour in Pennsylvania
Andy Warhol was an eclectic artist and director who was the most iconic figure in the pop art movement. On your trip to study art in Pittsburgh and New York City, you'll see a large amount of his work and learn about his exciting life. You'll also meet with an organization that aims to help marginalized youth express themselves through art.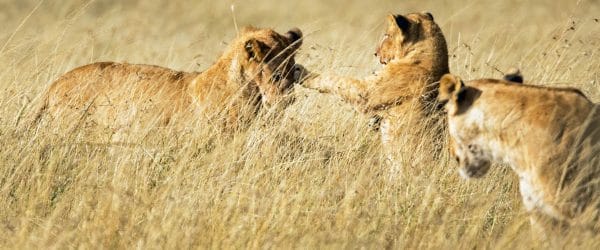 Animal Science & Conservation in Senegal
Located in Western Africa, and labeled as one of the continents most stable countries, Senegal is the opposite of dull. The lively location has vibrant markets and glittering nightlife, as well as wildlife and nature galore. Come along for an unforgettable journey to learn about animal science and conservation in Senegal while encountering the country's wildlife and culture.
Animal Science & Conservation in Tanzania
Tanzania is where giants roam, an airborne adventure, and a Swahili paradise. From its spectacular wildlife to pristine beaches to lively culture, the country has it all! Come along for an unforgettable journey to learn about animal science and conservation in Tanzania while visiting the country's top attractions.
Animal Science & Conservation in Zambia
Zambia is known for its remote and spectacular wilderness which is full of a diversity of awe-inspiring wildlife. Come along for an unforgettable journey to learn about animal science and conservation while adventuring into Zambia's rugged terrain, immersing yourself into its culture, and encountering its most spectacular wildlife.
Animal Science Tour in New South Wales
Eco adventures in New South Wales, Australia is unlike any other. The huge variety of unique fauna is enough to make the trip memorable, but the breathtaking views and intriguing Aboriginal history add so much more. See wallabies, koalas, reptiles, and more while gaining a deeper understanding of their delicate ecosystem.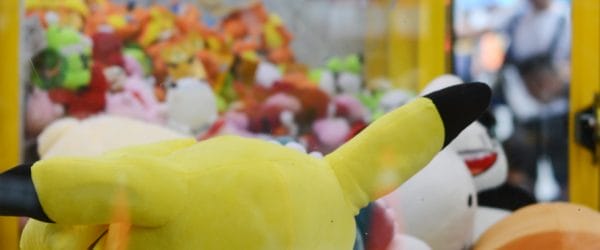 Anime & Art Scene Cultural Tour in Japan
If you're a fan of anime, here's your chance to go directly to the source! There are over 430 anime production studios in Japan, and on this trip to study art in Tokyo, you'll immerse yourself in the culture of anime. Highlights include visits to Ghibli Museum, Pokemon Cafe, and the Shinjuku Robot Restaurant. You can even drive a real-life Mario Kart! Sign up today and wake up in an anime wonderland tomorrow!
Annual Cheese Festival in Gruyeres, Switzerland
Gruyères happens to be the cheese capital of Switzerland and is where the annual cheese festival is held; this is where our journey centers. Any cheese lover will be enamored with Gruyères. Along this adventure we will be exploring the history and culture of Switzerland and partaking in some local artisan cheesy delights.
Anthropology in Peru & Ecuador
On this trip through Peru and Ecuador, you will visit some of the unknown or off-the-path sites important to the Incan people. And believe it or not, new sites are still being found. A recent discovery in the Ecuador Amazon region may be one of the world's most treasured finds. A 260-foot-tall and 26-foot-wide structure is believed to be the mausoleum of Atahualpa, the last known Incan emperor before the Spanish conquest. Still unaccessible to visitors, this may be a future destination for anthropological fans.
Anthropology Tour in Spain
To study anthropology in multifaceted Spain means visiting distinct regions like Castile, Basque Country, Galicia and Catalonia. Each has its own unique language and culture, but you'll learn how they blend into today's modern Spain. With the help of local guides you'll examine the dynamics of each region, starting from cities like Barcelona, Madrid and Bilbao. Along the way you'll enjoy the culinary differences while visiting the historical touchstones of this ancient, unforgettable land!
Arabian Adventures in Dubai
Known for its vast rocky deserts, waterless mountains, coastlines and abundant wildlife, the UAE is an ideal location those up for an adventure. On this trip to Dubai, you will be educated about STEM while visiting the top attractions. The trip's highlights include building and programming a robot, reaching the top floor of the tallest building in the world, riding an ATV and a camel in Dubai Desert. Book your educational student tour today!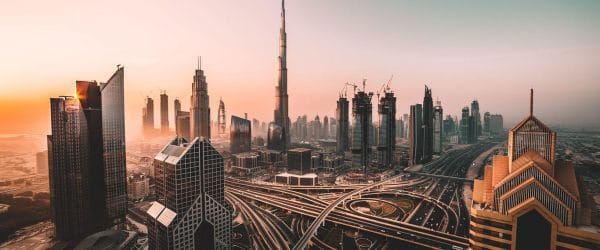 Arabian Wildlife Expedition in the UAE
Known for its vast landscapes of rocky deserts, waterless mountains, and long-winding coastlines as well as its abundant wildlife, the UAE is an ideal location for tourists who have a desire for adventure. This trip to Dubai and its surrounding areas will provide you with the life-changing opportunity to ride with Arabian horses in the desert, dive with underwater creatures, and experience Arabian culture – all while gaining a deeper global understanding of our world.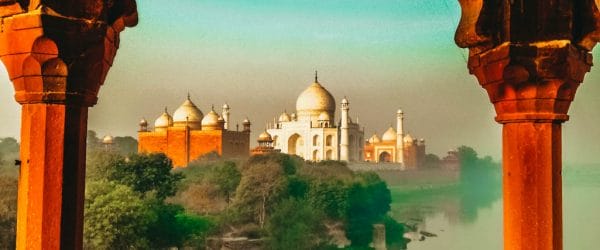 Architectural Tour in Turkey
Istanbul is Turkey's largest city, beautifully situated along the Bosphorus and Golden Horn waterways, its mosques and minarets piercing the skyline of this modern Islamic republic. Your educational student tours will explore the city's past through both its Byzantine and Ottoman architecture, visiting the most important sights and learning about the historical figures that created Istanbul as you see it today.
Argentina Extension
You're journeying halfway across the globe, why not extend your stay in Argentina to experience some of its top tourist attractions? Join International Medical Relief on an exclusive 4-Day , 3-Night trip extension provided by their partner, Worldwide Navigators!
Argentina Penguins Extension
Welcome to Argentina's northern Patagonia! In this exciting animal adventure, we'll be exploring the Valdés Peninsula by boat to get up close and personal with penguins and orca whales! Puerto Madryn is known for its sandy beaches and many polar animals. Discover Patagonia on this 3-day extension and see firsthand the beautiful landscapes of Argentina!
Argentina Short Stay
Get a taste of Argentina by experiencing the La Boca neighborhood in Buenos Aires with its exciting street artists and brightly painted zinc shacks. Explore El Tigre and its surrounding islands in the Paraná Delta by river boat on this 3-day getaway. ¡Bienvenido a Argentina!
Argentina, Tip of the World Tour
Welcome to the very tip of the world! On this adventure, you'll explore by sea & land. Visit Tierra del Fuego National Park, Lake Fagnoano & Escondido, and the Beagle Channel. With sea & land animals galore, off-road adventures, and environmental wonders, this is a trip to not be missed!
Argentinian Polo Tour
Argentina has abundant natural beauty like glittering glaciers, stunning rivers, and spectacular wildlife. But it's also the polo capital of South America, making it an ideal location to study exercise science. You'll also visit the country's top attractions, including touring historic Mendoza, relaxing in a natural thermal spa, and touring vineyards while sampling Argentina's finest wines. Top it off by viewing the tallest mountain in North America and South America for an unbeatable trip!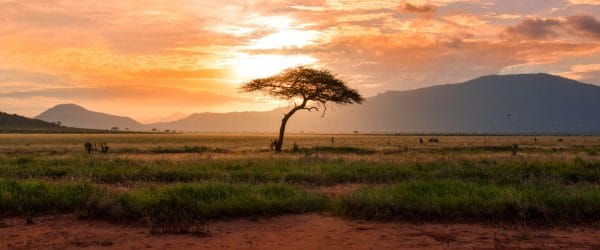 Ark of the Covenant Tour in Ethiopia
Ethiopia is an Abyssinian abyss where the Blue Nile was born. It is also full of salt-laden camel trains. The country is like nowhere else in the world; with a beautiful location full of spectacular wildlife, peerless history and Africa's most welcoming people. The trip's highlights include wildlife discovery in the Entoto Mountains, exploring markets, cooking with locals and the Ark of the Covenant's final resting place. Book your educational student tours today!
Art and Literature in Paris
Student tours of France should inspire you to appreciate your surroundings, to think deeply, and to create. This trip will take you through the most important arts and literature attractions in Paris and beyond to open your eyes to a new world of possibility!
Art, Cuisine, & Sustainability in Porto, Portugal
Porto has breathtaking medieval architecture, lively music, wonderful food and amazing wine. The best way to experience Porto is by walking her medieval streets full of vibrant art and azulejo tiles. Have your camera at the ready, there will be many photo opportunities! Porto is a bustling city by day that turns romantic and soft at night.
Arts & Cultural Tour in Rome
The opportunity to study art, music and theater in an incredible city like Rome is a life-altering experience. From St. Peter's Basilica to the University of Fine Arts, to the Leonardo da Vinci Museum to a trip to see the opera "La Traviata," this once-in-a-lifetime journey will leave you with a new and profound appreciation for the genius that is Italian art.
Aspen's Historic Redstone Castle in Colorado
Redstone Castle sits in the wondrous Crystal River Valley in Redstone, CO, just outside of Aspen. The environment is full of exciting eco adventures, impact opportunities, and jaw-dropping beauty. Come along for an exciting and fulfilling trip that will leave you dreaming about the sound of the Crystal River, and the snow-capped peaks of the Rocky Mountains.
Astronomy Tour of Chile's Atacama Desert
While many visitors to this South American nation think immediately of its southernmost climes and glaciers on the edge of Antarctica, in the north of the country lies the rugged jewel of the Atacama Desert. The area is home to incredible sights like the Moon and Mars Valleys, the Atacama Salt Flats, live volcanoes – and stunningly clear night skies.
Athenian Archeological Tour
Your Agora-themed trip to Athens will bring a new perspective as you study religion of ancient Greece. Explore the architectural foundations of the ancient buildings and ruins highlighting the methods used at the time. Explore Greece's seas and mountaintops on this experiential trip.
Athletic Engagement in Samoa
Apia is the capital of Samoa, located on the north coast of the island of Upolu. It's the perfect home base for interesting Samoan adventures and sharing your love for sports with the local schools. Come along on a once in a lifetime opportunity to share the joys and benefits of athletics!
Aung San Suu Kyi in Myanmar
Myanmar has centuries-old stupas and is a land full of vibrant religion and traditional practices. With landscapes scattered with gilded pagodas and architecture, it's a must-see country for history buffs and adventurers alike. The highlights of this women's studies-focused journey include learning about the influence of Aung San Suu Kyi on the country's politics, learning pottery in rural areas with locals, and taking flight in a hot air balloon ride. Book your overseas adventure today!
Auto Race Tour of Italy
Your adventure to study history in Italy takes you past sprawling vineyards and ancient ruins, through mountains and cobblestone streets and along coastlines and raceways. From Brescia to Rome and back again, Italy's Mille Miglia gives you a unique perspective of northern Italy's landscape and culture blended with its past, present and future contributions to architecture and automobiles.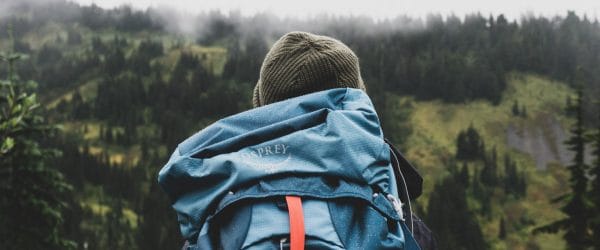 Backpacking in the Rocky Mountains
The Continental Divide National Scenic Trail is one of the most extensive trail systems in the world. It runs for 3,100 miles and goes across five states. During your eco tour backpacking in the Rocky Mountains, you'll bravely explore a whopping 45 miles of this trail. You'll learn about the wildlife and national structures in Rocky Mountain National Park and get a chance to experience all the beauty the trail has to offer on foot.
Bahamas: On Land & Under Water
Spend your week among just a small part of the 700 islands, cays and coves that make up the Bahamas. Whether you discover a new hobby or fine-tune already existing skills, you'll ultimately develop a deeper understanding of, and desire to protect, the oceans of the world.
Balinese Adventure
Ready yourself for adventure the minute the planes wheels touch ground! From temples galore to snorkeling in one of the most biologically diverse ecosystems in the world, this short stay truly offers the best of Bali and will be sure to blow you away!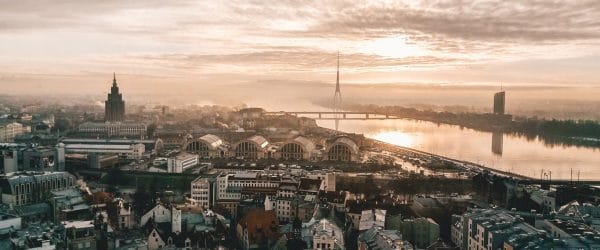 Baltics Historical Tour
Enjoy this unique trip abroad as you explore the charming Baltic states and get lost in history, medieval traditions, architecture and enchanting castles. Explore the best of Estonia, Latvia, and Lithuania on this week-long Baltics tour and get ready to be mesmerized by some of the world's most preserved historical sites!
Barcelona Off the Beaten Path
On this trip to study hospitality in Barcelona, you will visit top-rated hotels and restaurants while also seeing some of the city's top attractions. The trip's highlights include exploring Park Güell, touring the Monastery of Montserrat, and viewing the city from the sea and sky. Book your educational student tour today to see magical Barcelona!
Baroque Art in Rome
Rome is a beautiful city, where history finds you at every corner. This student trip abroad gives you a small snapshot of a moment in its history, so join us in for a return to 17th-century Rome in an eco-conscious way.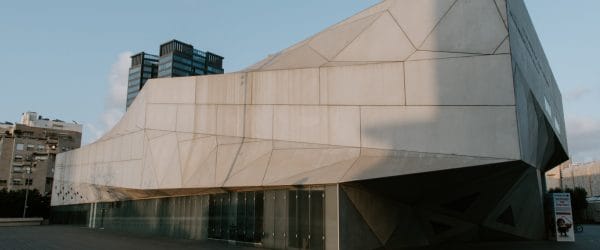 Bauhaus Movement in Tel Aviv
Tel Aviv has for millennia been and exciting, unique mix of different cultures, and a blend of ancient and modern influences. It became the stage for the displaced Bauhaus Movement during World War II and developed its own particular style and aesthetic. Join us to study architecture in this incredible land while learning about the International Style as well as the challenges this country faces in resolving its ancient conflicts.
Beaches of the Dominican Republic
Spend five perfect days in the unexpected tropical paradise of the Dominican Republic, a country known for its warm people, lush mountain scenery and of course beaches galore. Wander charming cobblestone streets and discover the history of Santo Domingo, the oldest city in the Americas.
Beatles Tour of the U.K.
There may be no other musical group in the history of the world that inspires as much love and devotion as the Beatles. That's why this tour of the places John, Paul, George and Ringo called home as they were on the verge of transforming the world will strike a chord with not only music lovers, but lovers of all things England as well.
Beautiful Barcelona
From Roman ruins and Modernist architecture to a vibrant nightlife, there's more than enough to see and do in Barcelona. This incredible week-long trip abroad will be an experience for all five senses that you'll always remember.
Bermuda Eco Tour
Palm trees, pink sand and perpetually blue water make Bermuda a paradise for any nature enthusiast. Whether you're a wildlife fan, a marine biology major or an ecotourism student, your Bermuda itinerary is filled with experiences about the island's marine life, natural attractions and environmental activities.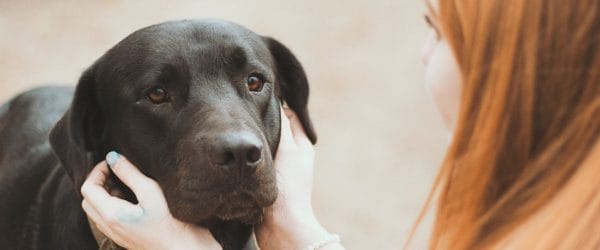 Best Friends Animal Sanctuary
Share an adventure in volunteer work with the animals at Best Friends Animal Sanctuary. Explore the dramatic scenery of Zion and Bryce National Parks and the serenity and magic of the sanctuary's home in Angel Canyon. Your new buddies await you in Dog Town, Cat World, Horse Haven, Marshall's Piggy Paradise, Bunny House, Parrot Garden, or Wild Friends!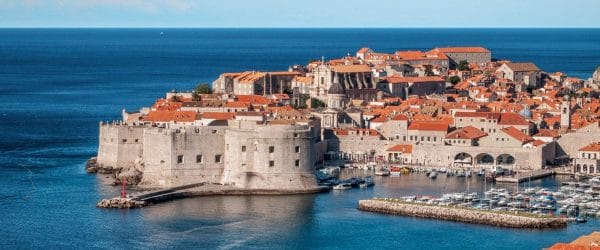 Best of Croatia
Join us for a weeklong adventure to discover the Dalmatian coastline, island-hop around some of the Mediterranean's hottest spots and get your adrenaline rushing through activities like climbing or cliff jumping. The natural beauty and pristine beaches paired with the perfect combination of history and ancient Roman architecture are bound to leave you mesmerized!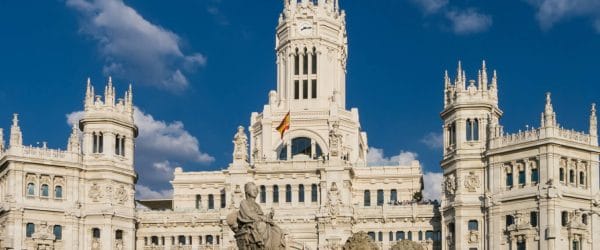 Best of Madrid
Spend five glorious days getting to know the beguiling Spanish capital of Madrid. Explore world-famous museums, stroll through elegant gardens, and wander quaint cobblestone streets. Indulge in traditional Spanish tapas and fresh churros and find out why Madrid is known all over the world for its culinary scene.
Best of Paris
On this journey we'll explore the most famous landmarks and attractions of Paris, including the Eiffel Tower, Notre Dame and world-famous museums such as the Louvre and Orsay. Stroll Paris' monument-lined boulevards and indulge in glorious Parisian cuisine; shop in stylish French boutiques and gape at priceless artistic treasures; chat up local artists on cobblestone streets and admire incredible ancient architecture.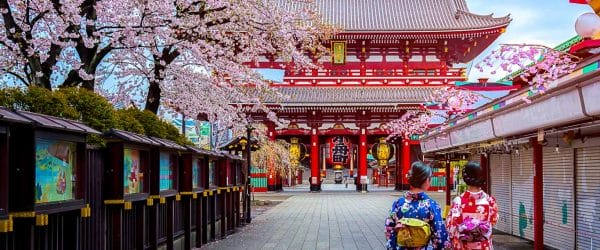 Best of Tokyo
Experience the best of the past and present of Japan's capital as you spend five exciting days in the electric metropolis of Tokyo. Explore lush gardens and fascinating museums, and sample the exceptional variety of food options the city offers on every corner. You'll never want to leave!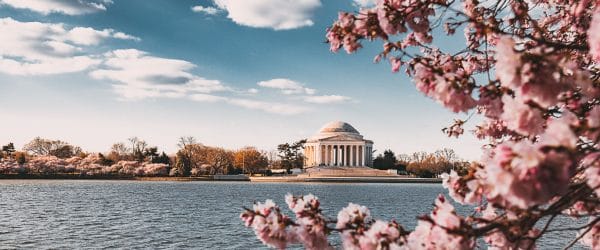 Birth of a Nation in Washington DC
On this 7-day tour, explore the historic Georgetown, go on a culinary tour, discover the National Mall by bike and enjoy a dinner cruise on the Potomac River. Join us on a discovery of American's past, present and future on this historical tour of our nation's capital city.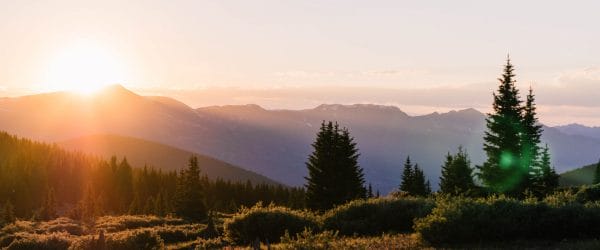 Bison Tour in Colorado
Visiting Colorado is a trip to the wild west to experience panoramic peaks and frontier-styled streets. From its mountain villages to its massive ski hills to its fantastic vistas, the state has long beckoned adventure lovers. On this trip, learn about and view America's native bison while visiting the state's top attractions. The trip's highlights include white-water rafting down the Arkansas River, food touring the city of Denver, and horseback riding through the rocky mountains.
Blue Caves Tour in Capri
Italy is home to gorgeous cities and rich western culture. Travel abroad to the capital Rome as well as Naples and Capri. Although there are lots of things to see on this trip, you will get to experience some of the best, like the clear waters of Blue Grotto, the Colosseum, and Pompeii. Learn about the unique culture and archeology found in these cities while enjoying the different scenery each one has to offer.
Borneo Orangutan Expedition
Borneo, the world's third largest island, is a lush and tropical paradise just waiting to be discovered. This is the only place on the planet where orangutans live freely in the wild. Join us in this once in a lifetime Orangutan tour!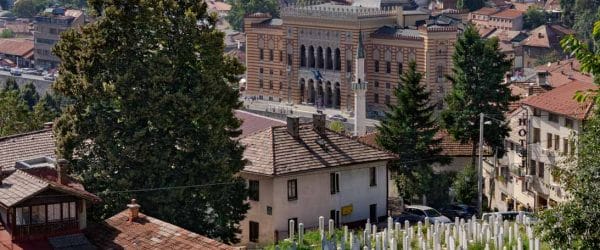 Bosnia & Herzegovina History Tour
Bosnia and Herzegovina is known for its history with war and conflict over the years. But amongst this discourse is a beautiful country with warm, welcoming people. The literal East meets West atmosphere blends cultural warmth, breath-taking scenery, and impressive ruins.
Boston and the American Revolution
This educational student trip is filled with real life interactive history, transporting you back in time. Relive the Battle of Lexington and Concord, learn how to hook up a team of oxen, walk the Freedom Trail, and dine at a historic inn. Your experiences will be sure to give you a deeper understanding of Colonial America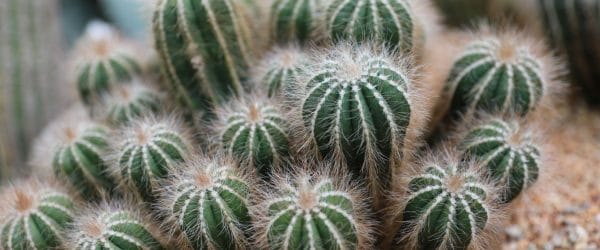 Botany in California
Because of its diverse wildlife and extensive conservation efforts, California is a great place to study botany. And you won't stop at just California wildlife, there's plenty of opportunity to see plants from other places around the country and other places around the world. Whether you're looking for a more self-guided tour or a more specialized, learning intensive tour, the botanical gardens and experiences in and around the Los Angeles area offer both.
Botswana Animal Science Tour
With some of the most spectacular wildlife spectacles on our planet, Botswana is one of the most exceptional safari locations in Africa. Indeed, this is a place where wild animals rule; large cats roam the wilderness and elephants tower. On this trip, get an up-close and personal experience with Africa's wildlife — from white water rafting to ground safaris to hot air balloon rides, your trip abroad will leave you feeling both exhilarated and inspired.
Botswana Safari
Discover one of the wildest and perhaps most beautiful parts of Africa! The world's most amazing animals are around every corner in Botswana, so if you're an animal lover, or just want the adventure of a lifetime, this getaway will certainly not disappoint!
Brazilian Wildlife Tour
Filled with an enormous diversity of plants and wildlife that includes 300 species of mammals and 1,000 species of birds, you will find among those inhabitants the elusive jaguar and the giant river otter. Travel to the Pantanal and take river and land safaris through this isolated region in search of jaguars. Experience even more of the rich biodiversity on horseback, by canoe, and walking the trails. Experience and treasure this UNESCO World Heritage Reserve and Biosphere.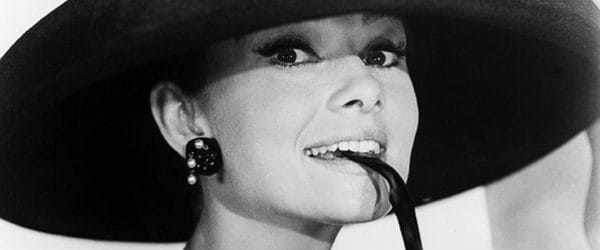 Breakfast at Tiffany's, New York
This trip to New York is the ideal combination of sightseeing and giving back, and is ideal for anyone who loves "Breakfast at Tiffany's." Explore this exciting city with us and enjoy some of the best it has to offer.
Breathtaking Switzerland
Switzerland is a majestic country. Spend a week exploring its alpine cities, clear mountain lakes, and awe-inspiring scenery during your travel abroad to study humanities in one of the happiest countries in the world. Spend a week visiting top locations such as Mt. Pilatus, Harder Kulm, the Old Town of Bern and more.
Bridging Past and Present in New Orleans
Hurricane Katrina in 2005 made all the worst nightmares of the city's residents come true when floodwaters breached the levees lining the Mississippi and inundated this low-lying city. On this tour, you'll get to bear witness to the damage wrought by Katrina, as well as study engineering and learn about how this centuries-old yet modern city can exist sitting 20 feet below sea level alongside the second-longest river on the continent.
Buenos Aires Immersion
Ignite all of your senses as you dive deep into the rich & colorful culture of Buenos Aires, Argentina. This 11-day adventure has it all. Explore bustling city life, practice the art of empanada making, get in touch with the natural world & gaze upon some of the world's tallest peaks, and experience the lifestyle of Argentinian Gauchos. Come along with us!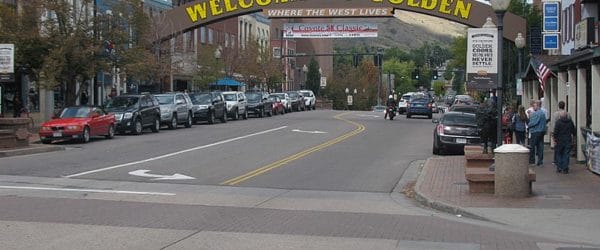 Buffalo Bill Front Range Tour
The legendary western pioneer and entertainer Buffalo Bill rests atop beautiful Lookout Mountain in Colorado's foothills. Embark on a sustainable educational trip across the Colorado Front Range through mining towns, 19th-century western memories, and national parks that will leave you reminiscing of times past in downtown Denver!
Building the Taj Mahal in Ancient India
Take a blast into the past of India's 16th-century Mughal era where you'll witness Indo-Islamic architectural masterpieces and rare handcrafted designs. See why the Taj Mahal is recognized as one of the Seven Wonders of the World, a UNESCO World Heritage Site and a perfect destination for educational student trips to study architecture.
Bulgaria Historical Tour
Bulgaria is known for its misty mountains, history-capturing monuments, and laid-back town havens. From its nightlife to golden beaches to art, the country has the perfect balance of culture and history, as well as nature and adventure. On this trip to Bulgaria, you will have an educational and adventurous experience. The trip's highlights include exploring the renowned city of Sofia, hiking along the forty-meter high Krushuna Waterfall, and bathing in the mineral waters of a natural spa.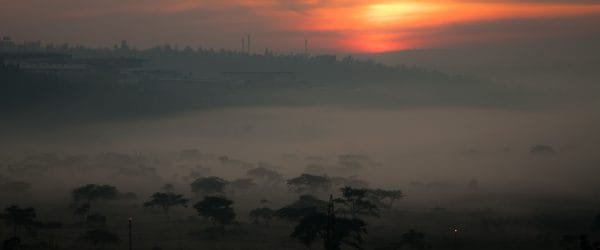 Business Tour in Rwanda
Rwanda offers tremendous diversity, and Kigali is fascinating city in which to study business. You'll visit enterprises around Kigali, stop at an innovative womens' economic center and tour the community, talk about Rwandan business at the modern convention center, plus visit the sobering Genocide Memorial Center. You'll also experience some of Rwanda's natural beauty while visiting a tea plantation plus the Nyungwe Forest National Park for up-close looks at its primate population and exciting canopy walk.
Business Tour in South Africa
South Africa offers a dynamic environment in which to study business and learn about modern South Africa, its politics and its people. You'll visit business enterprises around Cape Town and Johannesburg, the country's two largest cities, while visiting neighborhoods like Soweto to learn about local life. You'll also experience some of South Africa's natural beauty at Table Mountain, Boulders Beach and the Cape of Good Hope on this once-in-a-lifetime journey!
California Central Coast Adventure
This Pacific expedition combines scenic travel with outdoor adventure and ecotourism. Nature enthusiasts can enjoy the gradual build in diverse landscape as the journey transitions from busy city life to giant redwoods and ocean bluff views.
Cambodia Extension
You're journeying halfway across the globe, why not extend your stay in Cambodia to experience some of its top tourist attractions? Join International Medical Relief on an exclusive 3-Day , 2-Night trip extension provided by their partner, Worldwide Navigators!
Cambodia Medical Expedition
Cambodia's tragic history defined by decades of political unrest, violence, and poverty has surprisingly shaped an inspiring, optimistic and warm population. This poignant intersection of a painful past and developing present leaves no visitor untouched.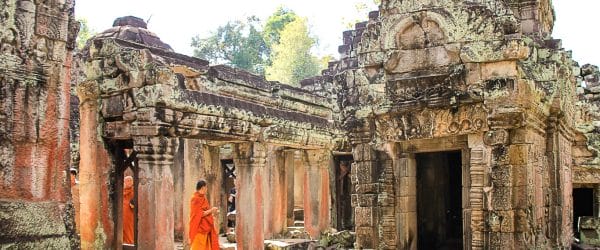 Cambodia Short Stay
Discover Siem Reap — home to the temples and ruins of Angkor Wat, Bayon and Neak Pean. Immerse yourself in Cambodian culture at an acrobatic circus with live music. Indulge your senses in some of the best cuisine in Southeast Asia and be welcomed to a country of vibrant people, history and natural landscapes. ស្វាគមន៍មកកាន់ប្រទេសកម្ពុជា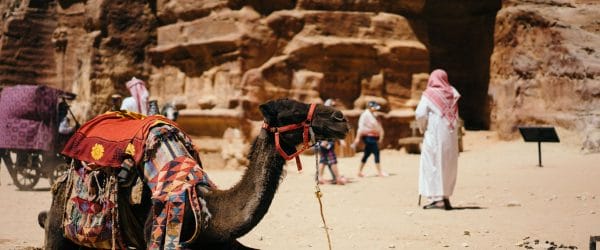 Camel Trek Adventures in Dubai
Ecotourism and nature conservation may not be your first thought when you think of Dubai and the UAE, but the government's commitment to sustainable tourism and preserving the environment is growing. Join us to discover their conservation efforts through experiencing the UAE's first national park as you go camel trekking in the desert, take a wildlife safari, explore the ancient art of falconry, and sleep in the desert under an Arabian sky.
Canadian Curling Tour
On your trip to Québec, you will learn the game and watch professionals play the sport of curling while visiting the province's top attractions. The trip's highlights include whitewater rafting down Jacque-Cartier River, snowshoeing through the mountains, and boating the Pacific Ocean to spot breaching whales. Book your educational student tour to Canada today!
Cannabis Queens of Denver
When Colorado fully legalized cannabis in 2014, women proved to be many of its strongest and most vocal advocates. On this tour, you'll visit Denver's best female-owned dispensaries and see first-hand how women benefit from the legalization of marijuana.
Captain Cook's Hawaii
Explore Captain Cook's Hawaii! Your adventures will take you to the Big Island of Hawaii and the island paradise of Kauai. See the spectacular landscapes that have been the backdrop for movies for almost a century. You'll leave part of your heart here, making sure that you return.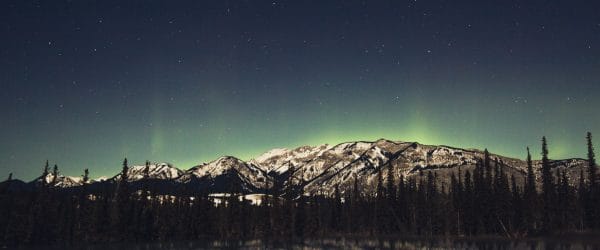 Capture the Northern Lights in Canada
Canada is a vast nation full of dense forests, cascading mountains, grand rivers, agricultural lands and more. However, the country is also faced with industrial and political demands that put a lot of pressure on the natural landscape and ecosystems. When getting involved with ecotourism activities, you have the opportunity to experience fully the natural beauty of a place. This trip's highlights include visiting top outdoor cities like Vancouver, Revelstoke and Banff.
Capturing the Northern Lights
We've all seen pictures of the beautiful Northern Lights, but now it's time to experience them. This tour will take you through prime locations to snag some fantastic shots of this natural phenomenon. Not to mention, you'll be exploring the various charming towns and beautiful landscapes of Finland.
Caribbean Medical Expedition
In partnership with International Medical Relief, join us as we travel to Haiti for medical relief and public health education. The Haitian culture is incredible and diverse, with much strength and resolve.
Carnival in Rio de Janeiro
Get ready for one of the most magical experiences of all times! With world-famous nightlife, stunning golden beaches and thriving urban culture, Rio de Janeiro is a feast for the senses all year round, but it's during Rio's Carnival that you'll see the city truly come alive. The energy of Carnival is something you'll never forget!
Catholicism in Vatican City
Welcome to Italy, or more accurately, Vatican City! On this 7-day tour, explore this small, influential city and learn about Catholicism straight from the source by visiting Old St. Peter's Basilica, the Apostolic Palace, the Sistine Chapel and the Gardens of Vatican City.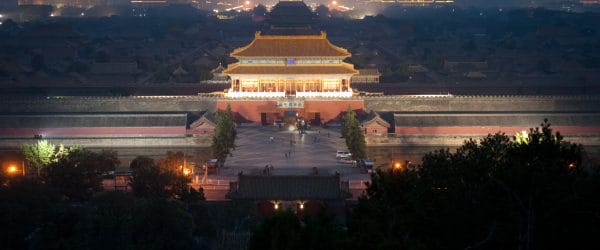 Celebrate Chinese New Year in China
If world travel in Southeast Asia is on your bucket list, this journey to China with a bonus stop in Bangkok to study anthropology and celebrate Chinese New Year is not to be missed. You'll get a great overview of how the holiday is celebrated by visiting some of China's most iconic sites including the Great Wall, plus you'll get to enjoy some delectable food and experience authentic culture and tradition on this once-in-a-lifetime trip!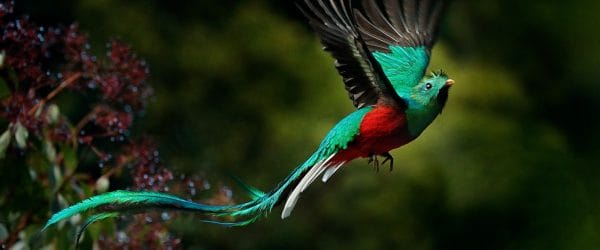 Central America Birding Tour
Join us on a tour of some of Costa Rica and Nicaragua's wildest places. Accompanied by an expert birdwatcher, we'll explore through this bird-watching paradise! Pack your binoculars and hiking boots as you head to Montverde Cloud Forest, Arenal National Park, and the private rainforest reserve of the Ro Indio Maiz World Heritage National Park.
Central Region Uganda Tour
Spend 3 days discovering the beautiful central region of Uganda. Tour Buganda, the country's post-colonial kingdom, volunteer with health and water sanitation projects, and embark on a wildlife safari. If you only have a few days to spend in this incredible African country, don't miss out on this engaging tour!
Charles Darwin Adventure in the Galapagos
Follow in the footsteps of the great naturalist and father of the theory of evolution Charles Darwin as you discover the unique variations of animals living among the rocky, volcanic islands of the Galapagos! You'll rub shoulders with the giant tortoises and blue-footed boobies, snorkel with sea turtles and baby sharks, and maybe catch a glimpse of a dolphin or humpback whale as you go island-hopping.
Charles de Gaulle Tour in France
Travel abroad to study political science and gain first-hand experience of France's World War II resistance. Visit Charles de Gaulle's birthplace and learn more about the French resistance. This trip will open your eyes to the French perspective of the war. Not only will you learn about the history of this battleground nation, but you'll also get a better understanding of how important and powerful civil disobedience and resistance can be.
Charleston Historical Tour in South Carolina
If you plan to study history, you should definitely explore this famous Southern city known for its friendly people, delicious food, well-preserved history and historic sites. It's also been dubbed as the Holy City for its historic tolerance of many religions even during times in the nation's history when religion divided everyone. The city tells a tale of acceptance, equality and love in a region that historically struggled with all three.
Chasing Amelia Earhart Tour
Join us as we travel halfway around the world, learning as much about Amelia Earhart as we can: her life, her accomplishments, the aircraft she flew, and perhaps even what happened to her on her fateful flight.
Cherry Blossoms of Japan
Between late March to mid-April, most of the country celebrates the arrival of spring with cherry blossom viewings known as Hanami. Not only is this the perfect opportunity to take in Japan's incredible culture, but it's also an ideal time for photographers to capture some truly breathtaking images during their overseas adventures. This week-long tour is sure to give you plenty of peaceful springtime memories that you won't soon forget.
Chile: Off The Beaten Path
Long isolated between the Andes mountains and the Pacific, Chile today is rapidly becoming a top tourist destination. Come along for an unforgettable journey into a few of Chile's lesser-known regions and discover a world unto itself in its wildly varied ecosystems, while communing with the locals and learning from them directly!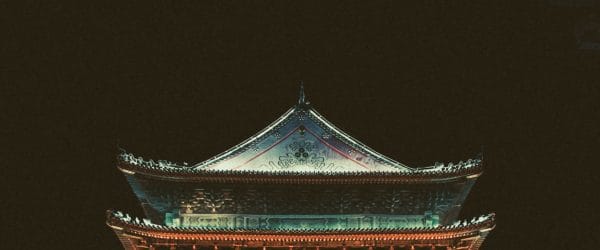 China: Mao Zedong Tour
China is modern, yet hosts the world's oldest continuing civilization. From its temples to its history to its landscape, it's an amazing region to explore. On this trip you'll study political science and enjoy an adventurous cultural experience. The trip's highlights include visiting Memorial Hall of Mao Zedong, enjoying a hot cup of green tea in Longjing's tea fields, and walking on the Great Wall of China. Book your global travel to China today!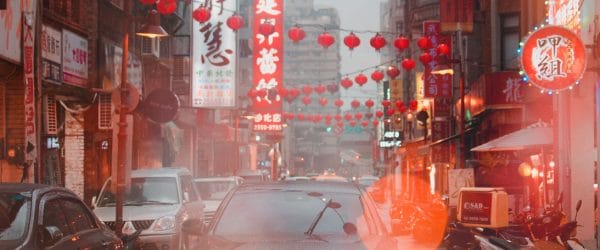 Chinese New Year in San Francisco
Gong Xi Fa Cai, or Happy New Year! It's time to see San Francisco's Chinese New Year celebration! The city's parade is one of the largest in the world and the largest outside Asia; more than three million people watch every year. You'll participate in the festivities and learn more about San Francisco's Chinatown.
Churchill Polar Bear Adventure
Join us for a week of exploring one of the few yet-untamed areas of the world while enjoying the rare and breath-taking opportunity to view polar bears in their natural habitat. Visit two of North America's most beautiful and remote towns and learn about the fascinating history and culture of the Canadian North.