Dive deep into local life and experience some of the world's most colorful and unique festivals and celebrations!
Whether it's throwing vibrant paints at the Holi Festival in India or participating in mask making for Carnival in Venice, these trips combine radical cultural exposure with intriguing customs. Get ready to celebrate!
Carnival in Rio de Janeiro
Get ready for one of the most magical experiences of all times! With world-famous nightlife, stunning golden beaches and thriving urban culture, Rio de Janeiro is a feast for the senses all year round, but it's during Rio's Carnival that you'll see the city truly come alive. The energy of Carnival is something you'll never forget!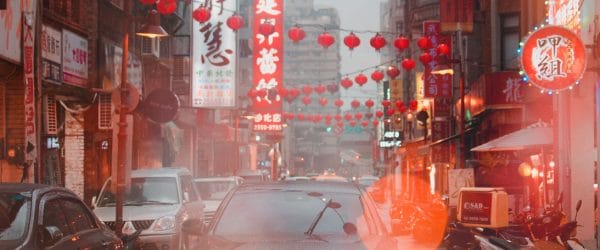 Chinese New Year in San Francisco
Gong Xi Fa Cai, or Happy New Year! It's time to see San Francisco's Chinese New Year celebration! The city's parade is one of the largest in the world and the largest outside Asia; more than three million people watch every year. You'll participate in the festivities and learn more about San Francisco's Chinatown.
Coming up Roses in Portland
The magnificent Portland Rose Festival features community involvement at its finest. Participants in the event come from around the region and around the globe. You can even get involved in the parade through the fun runs or walks and by decorating the beautiful floats. But this trip takes you beyond Portland to tour the state and nearby attractions including the grand Oregon Coast and the Mount Hood National Forest.
Diwali in India
Come to the magical land of India and get ready to celebrate one of the most cherished celebrations, Diwali! A five-day Hindu festival, Diwali celebrates the triumph of good over evil, and light over dark. Many say you have not seen India if you have not visited during Diwali!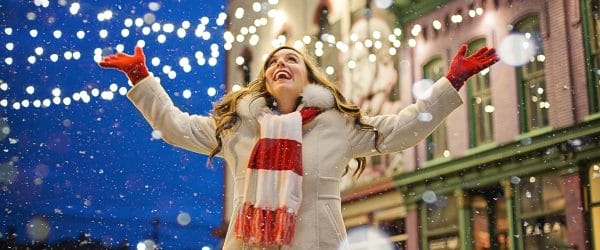 European Christmas Market Hop
In Europe, Christmas isn't just for a day: it's for nearly a whole month. Many towns have their own advent Christmas markets to celebrate the jolliest season— some even date back hundreds of years! On this tour, we'll take you through the winding Christmas markets serving hot wine, hand blown ornaments and roasted nuts galore, along with other popular destinations in the cities.
Experience Tennis at Wimbledon
The United Kingdom is steeped in tradition, and one of the most celebrated is the Wimbledon tennis tournament at the famous All England Club. On this trip you'll get an insider's tour to learn about the tourney's history and culture. You'll also see London's highlights like Big Ben, Buckingham Palace, and the London Eye, have high tea in the Cotswolds, see Stonehenge, and tour the renowned University of Oxford campus. Book your trip today!
Experience the Aspen X-Games
The Winter X-Games in Aspen, Colorado is one of the most exciting events of the year! Come experience thrilling events and amazing shows, all while enjoying adventures in travel like skiing, snowshoeing, and adaptive volunteering!
Holi Festival in India
The Holi Festival is known as the festival of colors and is an annual tradition that brings people together to celebrate the end of winter and to officially welcome the spring by throwing vibrant colored powders on each other as a symbol of joy. Not only does Holi celebrate the beginning of spring, but it is also significant to Hindu tradition by celebrating the triumph of good over evil. Join us on a trip to India and discover one of the most anticipated festivals in Southwest Asia!
La Tomatina Festival in Spain
Do you love tomatoes? No, do you really love tomatoes? Time for Buñol, Spain's La Tomatina, the infamous annual tomato fight. While there, you'll get to check out the historic city of Valencia on the Mediterranean coast, enjoy a beach day and gorgeous mountains — and of course revel in three dump trucks' worth of tomatoes along with 1,000 of your new best friends. Sign up today to join in this massively silly tradition!
Music Galore in Vienna
A trip abroad to Vienna is unlike anything else. Not only will you get to experience the Spanish Riding School first hand, but you'll get to see some of the most important cultural institutions in all of Europe. Vienna is the perfect first place to be introduced to Europe's rich heritage of arts and culture. On this trip you will visit sites like Vienna State Opera and more. Book your literature and arts tour today!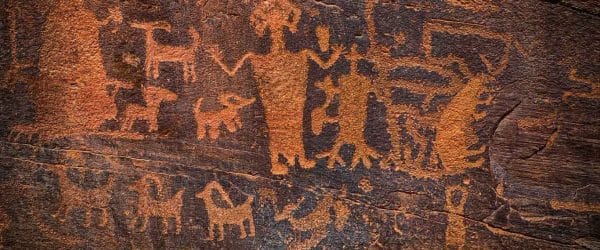 Native American Studies in the U.S. Southwest
The diverse cultures of Native Americans of the Southwest await you on a road trip USA! From Arizona to Colorado to New Mexico, explore the life of early Native Americans hidden in ruins, petroglyphs, and ancient landscapes. Meet the Navajo people and learn their stories and gain an understanding of their lives and challenges. Experience the rhythmic energy of the drums, the songs, and the colorful dancing at the largest Pow Wow in the US.
Pingzi Sky Lantern Festival in Taiwan
Grab your passport and explore the elegant island country of Taiwan. Combining traditional culture with state-of-the-art technology, the Taiwan Lantern Festival is a dazzling party and one of the biggest and most spectacular lantern festivals in Asia!
Riding the Tour de France Course
To study exercise science along the Tour de France course is undoubtedly spectacular. There is so much to see in this European country that's it's hard to pick which items make it on the list. This trip focuses on the famous race, held throughout the country since 1903. Your stops will include just a few of the traditional waypoints along the race route.
Sports & Event Management of the 2020 Japan Olympics
Japan's initiatives to ensure a more sustainable Olympic Games are impressive and could serve as a model to be followed by other Olympic hosts in the future. From using 100 percent renewable electricity and having a goal of recycling 99 percent of all produced items and goods are just a few of the sustainability concepts Tokyo 2020 is putting forth.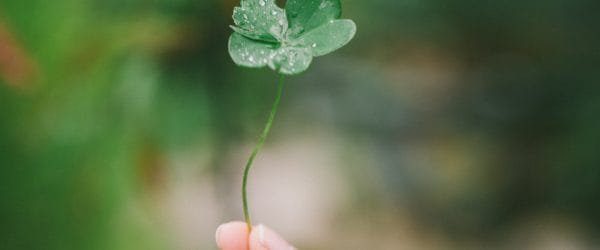 St. Patrick's Day in Dublin
Revel in the festivities celebrating Ireland's Patron Saint in Dublin and visit Northern Ireland's natural wonders and Belfast along with "Game of Thrones" filming sites while you study history in the Emerald Isle.
Study Jazz Music in New Orleans
Your tour to the birthplace of jazz will give you a firsthand opportunity to experience where jazz was founded and visit venues and clubs where it is still performed today by the best in the business. Select tours will give you rich insights into the history of the jazz legends that lived and played here. You will enjoy delicious Creole food at some of the city's most iconic establishments, plus learn more about the Mardi Gras festival that brings the city alive every February.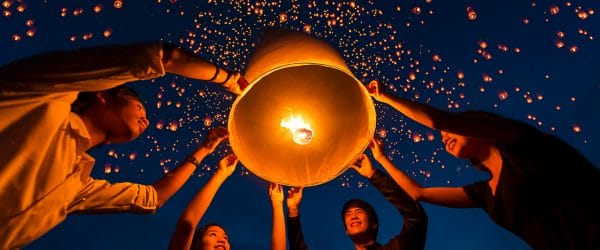 Thailand Lantern Festival
Thailand's religious celebration of Loy Krathong is preceded by the equally festive celebration called Yi Peng, or The Lantern Festival. During Yi Peng, thousands of beautiful floating lanterns are released into the sky, symbolizing letting go of the ills and misfortunes from the previous year.
Thailand Lantern Medical Expedition
Experience the real "Land of Smiles" in a serene town of Northern Thailand where you will stay in a small forest compound surrounded by mango trees. In partnership with International Medical Relief, your group will participate in an ongoing effort to decrease certain health concerns in the villages we work in.
World Science Festival In New York City
Have you decided on your career path? Will you change the world? Will you go to space? Cure a disease? Win a Nobel Prize? Move mountains? Take a trip to New York on your USA student travel and you can discover many exciting career options to study STEM fields as well as learning about this iconic city.