Build your own experience!
Our travel experts would love to work with your group to put together a unique international experience to match your interests or curriculum.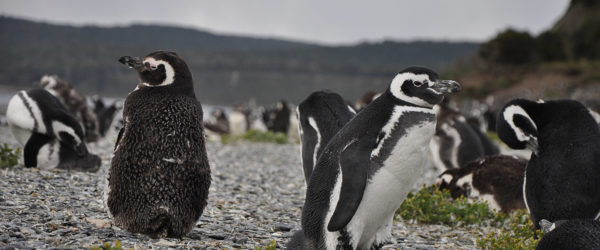 Wonders of Ushuaia
You can expect any trip to Ushuaia, Argentina to be packed full of outdoor adventure. Ushuaia is located on the Tierra del Fuego archipelago, the southernmost tip of South America, nicknamed the "End of the World." It's the gateway to Antarctica cruises and tours to nearby Isla Yécapasela, known as "Penguin Island" for its penguin colonies. Pack your penguin suit!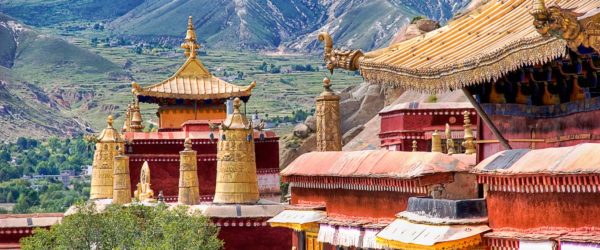 Wonders of Tibet
Journey to Tibet, also known as the "Roof of the World" to take in towering peaks, sacred monasteries, and witness the Tibetan's inseparable link to Buddhist principles. This is this trip of a lifetime, and not one to be missed!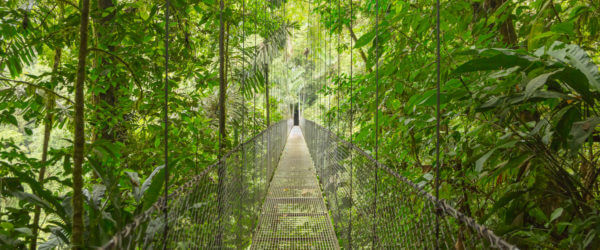 Volcanic Costa Rica Adventure
After the nearby Arenal Volcano erupted in 1968, tourists from around the world started flocking to La Fortuna to catch a glimpse of rumbling smokestacks. Although the mountain stopped spewing lava in 2010, adventurers still love this lush, sunshine-soaked area, making La Fortuna one of the most popular vacation destinations in all of Costa Rica.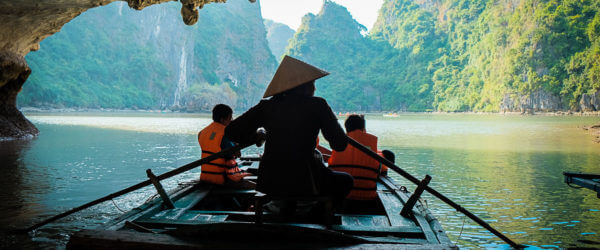 Ha Long Bay Cruise
Halong Bay translates to "descending dragon" and is a popular travel destination on the coast of Vietnam. This region features thousands of small islands and limestone karsts that are the product of 20 million years of formation. Each island is topped with lush vegetation making for a spectacular site of forests growing out of the sea.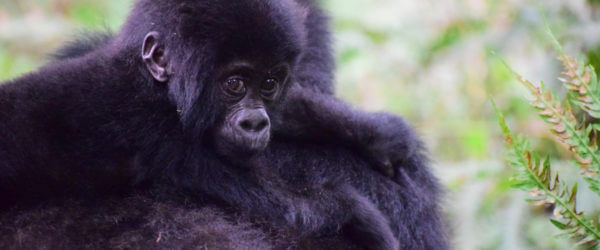 Uganda Gorilla Trek
Ready yourself for an adventure wildlife lovers dream of! Hike the mountain rain forest and spend time with the famed mountain gorillas – the highlight of this trip, or maybe the highlight of a lifetime!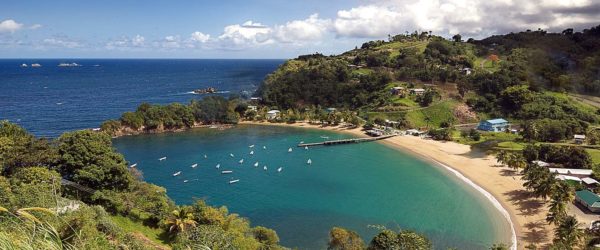 Trinidad & Tobago Getaway
Laden with vibrant Caribbean colors and stunning natural beauty, the dual-island nation of Trinidad & Tobago will whisk you far away from reality. Spend restful hours lying on palm tree-lined beaches and snorkeling in transparent Caribbean waters or take a nature trek to explore stunning waterfalls!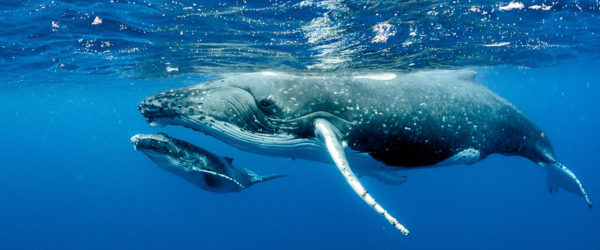 Tonga Adventure
Venture to Tonga, the Polynesian kingdom of more than 170 islands located in the South Pacific! Explore pristine beaches, blowholes and caves, swim with ocean giants and indulge in local customs and traditions.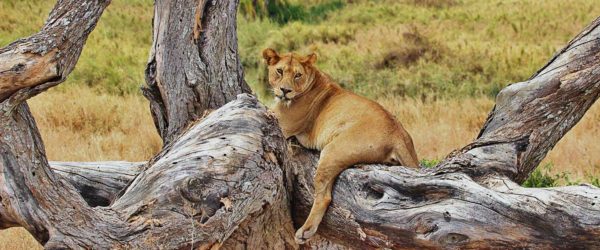 Tanzanian Safari
Tanzania is the ultimate safari destination and home to some of the best game viewing in the entire world. Experience the cultural melting pot that is Mto Wa Mbu, a market town rich with culture and a souvenir hunter's paradise!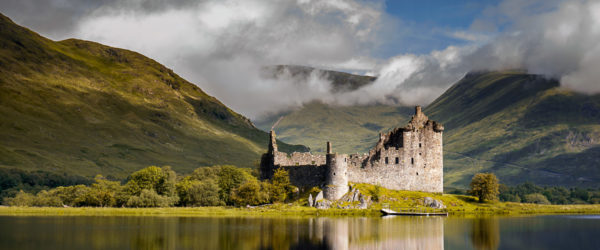 Scenic Scotland
Visit scenic Scotland on this eight day whirlwind tour. traditional Scottish cuisine and music, and dive into Scotland's history and legends. We'll take the road less traveled through Highland landscapes complete with lochs, mountains, and moors. Take in the sights of white sand beaches and mystical fairies on the Isle of Skye.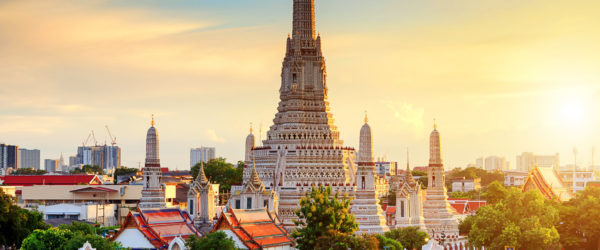 Restless in Bangkok
The bustling metropolis is a real concrete jungle, but her subtle polarity might not be visible by simply looking across the city skyline. Rich and poor, fancy malls and small food carts, modernity and tradition, Buddhism and animism, all merging together to create this vivid international city. Bangkok attracts people from all backgrounds and origin. Step out of the comfort of your hotel and dive in!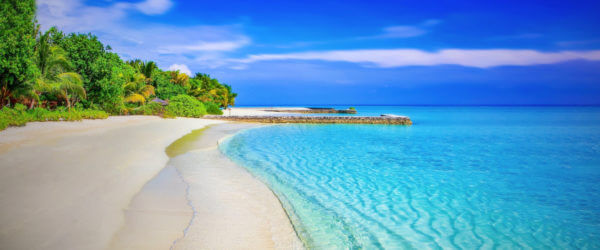 Playa del Carmen Getaway
Known for stretches of white sandy beaches and endless entertainment options, Playa del Carmen, Mexico offers a perfect balance of modern sophistication and authentic old-world charm. Pack your bathing suit & sunscreen and get ready for a vacation in the sun!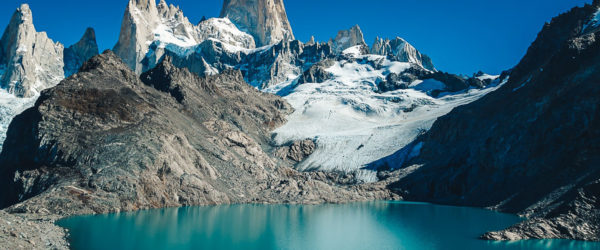 Patagonia Epic
At the end of the world lies Patagonia, a wild and rugged land filled with breathtaking landscapes and eye-catching flora. Come alive as you spend seven days exploring this wild frontier, from areas of pure isolation and vast emptiness to tourist-filled camping towns and waters teeming with wildlife.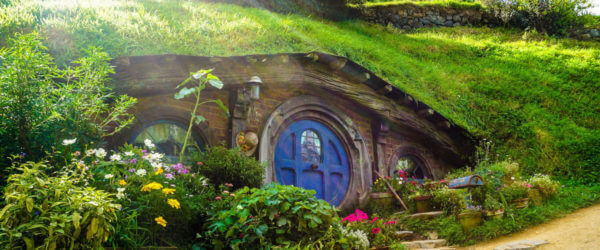 Discover New Zealand
New Zealand is a land of wonder. Relatively unspoiled and unpopulated, a visit to New Zealand will open your eyes to the very best of Aotearoa, the land of the long white cloud.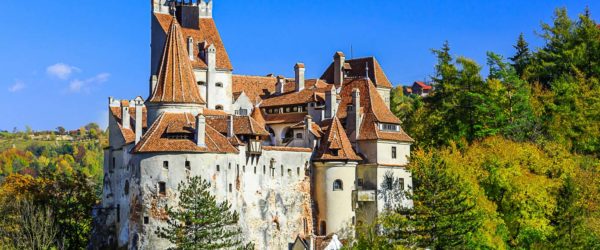 Mystical Romania
Mesmerizing landscapes, historic towns, and mystical castles, oh my! This five days trip covers Bucharest and the southern part of Transylvania, a land of fairy tales, mystical castles, and medieval cities. Come along for this historically rich, not-to be missed trip of Romania.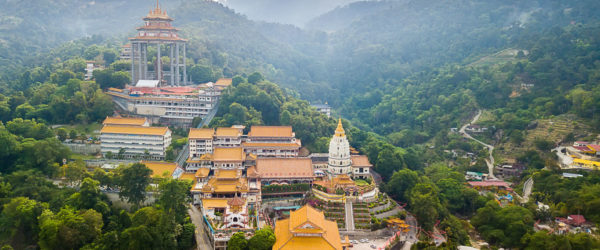 Malaysian Adventure
Feel the rush of dynamic Kuala Lumpur, with it's bustling energy and vibrant culture. Escape to the mostly undeveloped Perhentian Islands, where time moves a little slower. Explore ancient temples and get a taste of Malaysia's potpourri of Asian culture and history of Penang, the state known as the "Pearl of the Orient".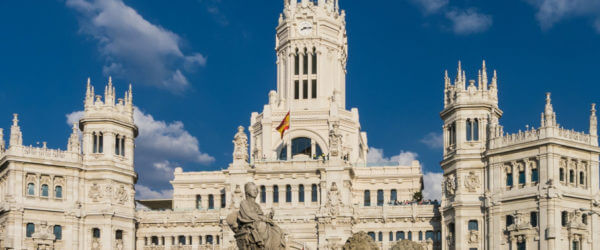 Madrid's Top Spots
Spend five glorious days getting to know the beguiling Spanish capital of Madrid. Explore world-famous museums, stroll through elegant gardens, and wander quaint cobblestone streets. Indulge in traditional Spanish tapas and fresh churros and find out why Madrid is known all over the world for its culinary scene.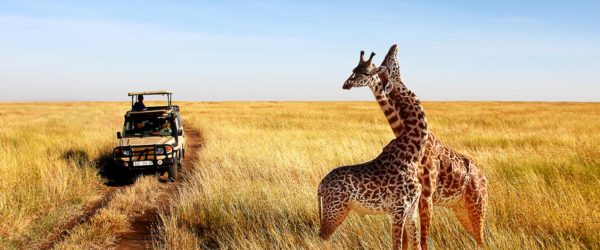 Kenyan Safari
Ready yourself for a wild African safari in some of the world's most renowned parks. You'll have the opportunity to gaze upon lions, leopards, buffalo, and zebra. Bare witness to a once-in-a-lifetime Maasai Mara sunrise and while you try to spot Africa's "Big Five".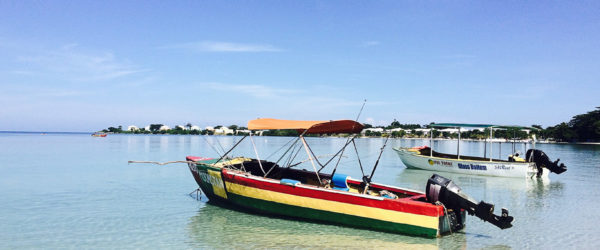 Journey to Jamaica
With its white sand beaches and brilliant turquoise waters it's no wonder Jamaica attracts millions of tourists every year! For six glorious sun-soaked days, you'll explore three distinct areas of the island country – from laid back Negril to vibrant Montego Bay and colorful Ocho Rios.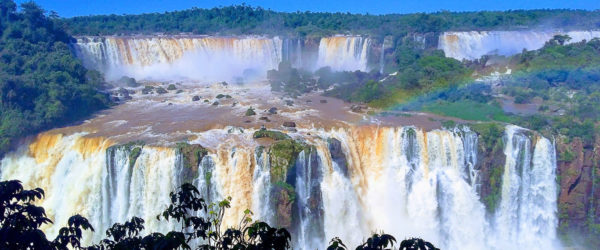 Iguaza Falls Adventure
The exquisite Iguazu Falls have awed tourists, locals and indigenous inhabitants for centuries. The falls act as a natural boundary between Brazil and Argentina making the forceful river a significant part of the political and geographical structure of South America.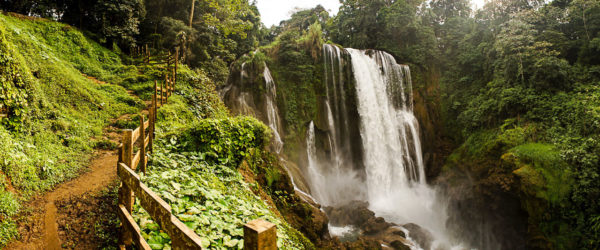 Honduras Explorer
There's so much to discover in Honduras! You'll adventure through quaint historical towns, take in breathtaking landscapes of coffee and sugarcane plantations, and zip-line through the rain forest canopy. Of course, this trip would not be complete without visit to the extraordinary Mayan ruins at Copán.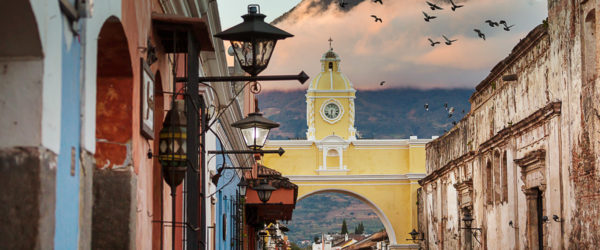 Guatemalan Getaway
This three day teaser is the perfect trip to get a taste of what Guatemala has to offer. Venture to Tikal, what was known to be the Mayan superpower dating back to the 6th century B.C. Explore the ceremonial center, temples and surrounding palaces that few have ever laid eyes on!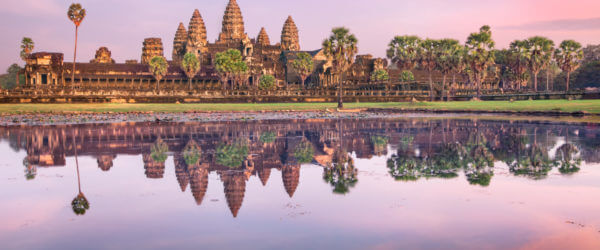 Explore Cambodia
Ready yourself for a trip packed full of surprise as you venture through Cambodia. Journey through Cambodia's most treasured sites in Phnom Penh. Discover the wonder of Siem Reap where you will spend time exploring the largest temple complex in the world – Angkor Wat.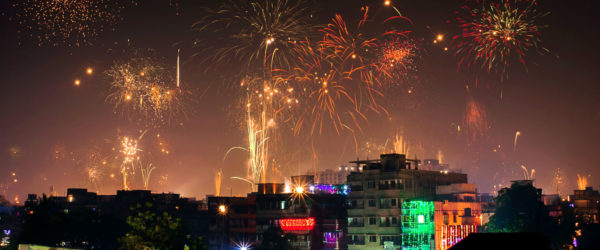 Diwali in India
Come to the magical land of India and get ready to celebrate one of the most cherished celebrations, Diwali! A five-day Hindu festival, Diwali celebrates the triumph of good over evil, and light over dark. Many say you have not seen India if you have not visited during Diwali!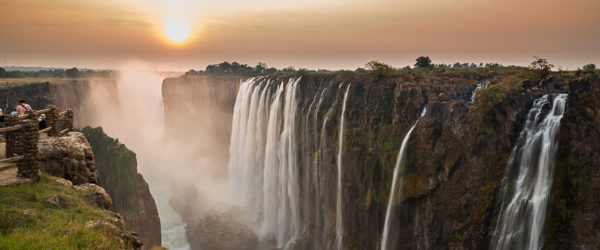 Discover Zambia
Victoria Falls is classified as the largest sheet of falling water in the world and is roughly twice the height and width of Niagara Falls. Livingstone also cites the older name of Seongo, which translates to "the place of the rainbow" as a result of the immense and constant spray. If you're lucky you may spot one of the many hippopotamus or crocodile that call the river home.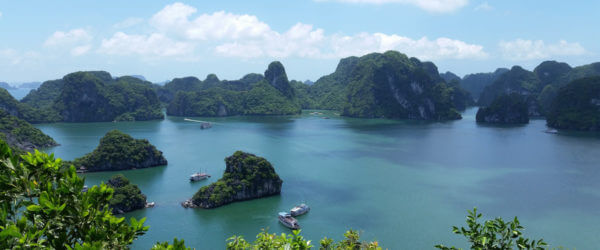 Discover Vietnam
Halong Bay to Ho Chi Minh City journey is excellent for travelers who want to know about the heritage, culture, cuisine, and wonders of Vietnam. The trip covers a cycle ride of Hanoi's Old Quarter; the Halong Bay cruise on a traditional junk boat; visit of UNESCO world heritage site Hoi An on foot; and the amazing network of Cu Chi Tunnels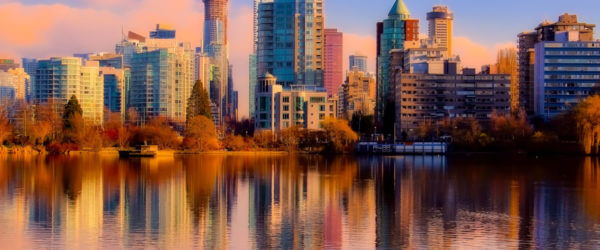 Discover Vancouver
Spend seven thrilling days getting to know the jewel of British Columbia! Famous worldwide for its cultural diversity and friendly citizens, Vancouver will also dazzle you with its abundance of natural beauty. Marvel at the ways Vancouver balances its metropolitan sophistication with the serenity of its nearby wilderness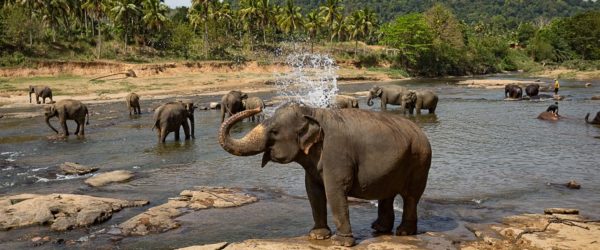 Discover Sri Lanka
With diverse landscapes, rich culture and pristine beaches, Sri Lanka has something for travelers of all kind. The exotic island beaches and sites of mythological epics to sacred Buddhist relics make Sri Lanka one of the most enchanting destinations in the world.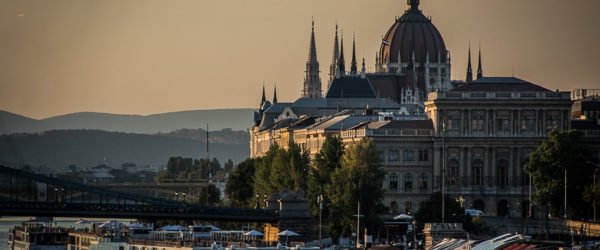 Discover Budapest
Discover the capital city of Hungary! Learn about the city's fascinating and complex history that stretches back to the ancient Celtics and changing hands many times. Soak in the natural thermal baths and visit the two distinct sides of this ancient city. World heritage sites abound, four days are just enough to squeeze in the famous sites of this magical city.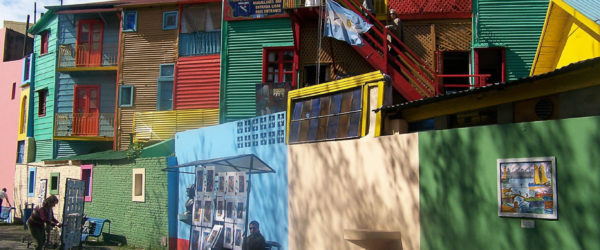 Discover Argentina
Fall in love with Argentina in this week long discovery. Sample some of the most enticing experiences and sites that this country has to offer. Tour bewitching Buenos Aires, visit the magical Iguaza Falls and venture to South America's frontier of Patagonia! From culture hounds to intrepid hikers, Argentina truly has something for everyone!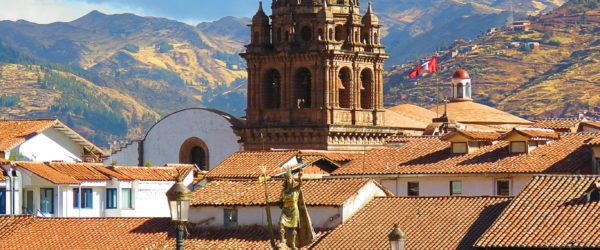 Cusco Delights
A visit to Cusco tumbles you back into the cosmic realm of ancient Andean culture fused with the colonial splendors of Spanish conquest. Here, you will have the opportunity to dive into Inca history visiting sacred spots nestled in the landscape.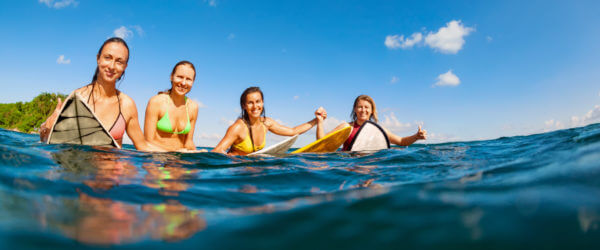 Costa Rica Getaway
Pack your flip flops and spend five days in the laid-back Caribbean paradise of Puerto Viejo de Talamanca. Famous for its Salsa Brava surf break, this colorful beachside town is not just for surfers. Its cool Caribbean attitude and variety of outdoor activities make it an attractive and exciting travel option for all!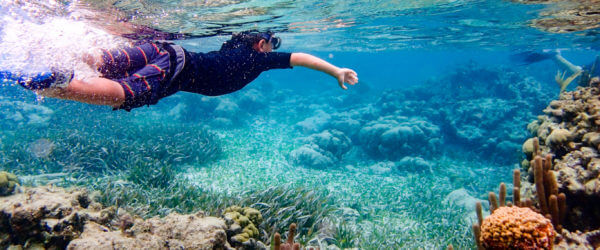 Corn Islands Getaway in Nicaragua
Rising gently out of the Caribbean Sea, just 43 miles off the Nicaraguan coast, are the enchanting Corn Islands. Laden with vibrant Caribbean colors and blissfully underdeveloped, Big and Little Corn islands whisk you far away from reality to a primitive paradise right on the verge of becoming the Next Big Thing.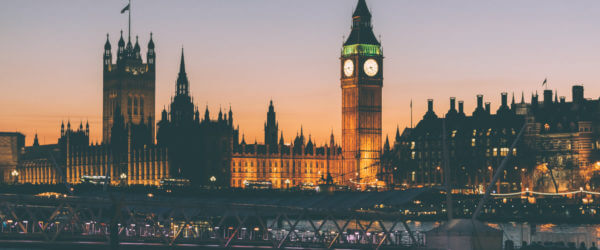 Classic London
Spend five glorious days in London experiencing the best of what the city has to offer! Explore classic London landmarks like the Tower of London, Westminster Abbey and Piccadilly Circus. Take in a show on the West End, discover London's world famous museums and go shopping on some of the most iconic streets in the world.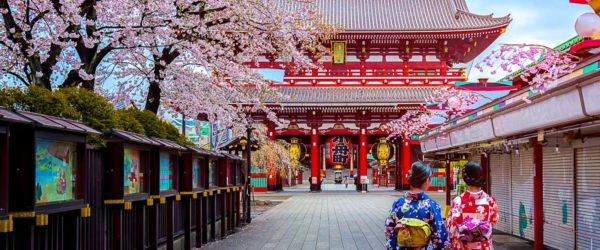 Best of Tokyo
Experience the best of the past and present of Japan's capital as you spend five exciting days in the electric metropolis of Tokyo. Explore lush gardens and fascinating museums, and sample the exceptional variety of food options the city offers on every corner. You'll never want to leave!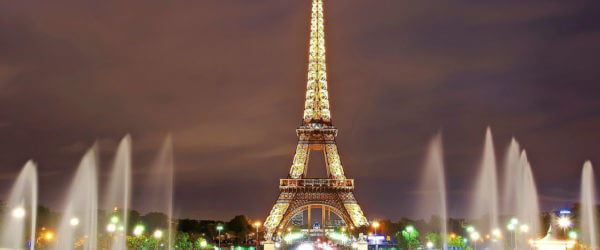 Best of Paris
On this journey we'll explore the most famous landmarks and attractions of Paris, including the Eiffel Tower, Notre Dame and world-famous museums such as the Louvre and Orsay. Stroll Paris' monument-lined boulevards and indulge in glorious Parisian cuisine; shop in stylish French boutiques and gape at priceless artistic treasures; chat up local artists on cobblestone streets and admire incredible ancient architecture.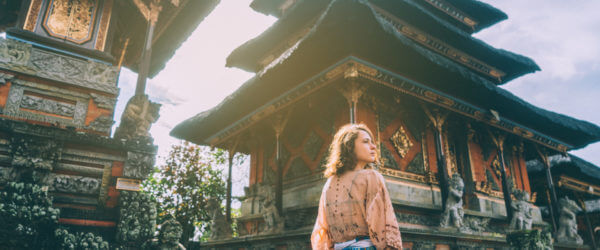 Balinese Adventure
Ready yourself for adventure the minute the planes wheels touch ground! From temples galore to snorkeling in one of the most biologically diverse ecosystems in the world, this short stay truly offers the best of Bali and will be sure to blow you away!
Scroll to Top