Take a giant step back in time to discover the mysteries left behind from civilizations long ago
Whether it's wandering through ancient ruins or visiting archaeological dig sites, these trips combine current cultural customs with immersive experiences in pre-history that leave students yearning to learn more.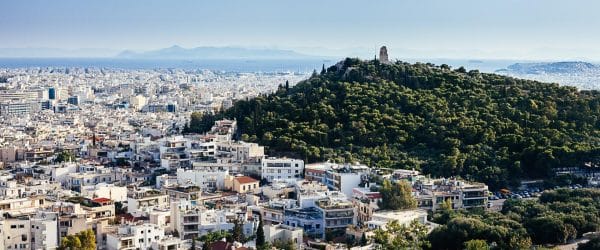 A Week in Ancient Greece
Greece is considered by many to be the cradle of Western Civilization. Its history has captured hearts and imaginations the world over. A visit to Greece as you travel abroad offers visitors a deeper understanding of where the human race has come from, and a glimpse into where it's headed.
Aboriginal Journey through the Australian Outback
Welcome to the Land Down Under! On this radical journey you will camp in the Australian Outback and experience pure adventure. Hear stories of the aboriginal people as you discover ancient cave paintings. Get ready for campfires and nights under a blanket of stars in this magnificent desert region.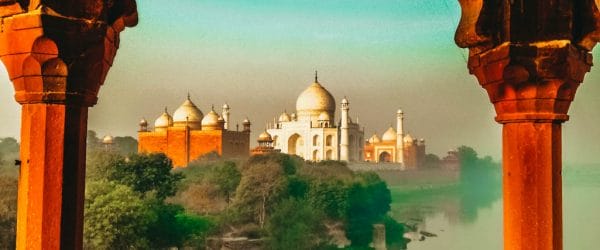 Agricultural Studies Tour in India
India has a fabulous mix of spiritual tradition, landscapes and architecture. Your memories in this country will undoubtedly last a lifetime once you have left its shores. On this trip to India, you will learn about agriculture while visiting the country's top attractions. The trip's highlights include exploring the city of New Delhi, drinking tea with rural locals, and spotting tigers on a safari. Book your overseas adventure to India today!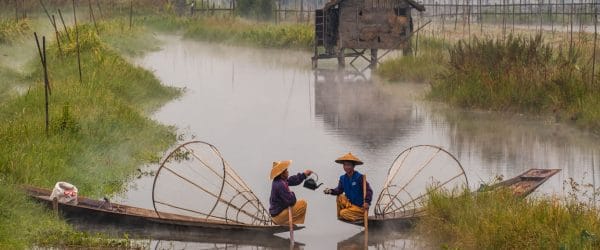 Agricultural Studies Tour in Myanmar
Myanmar has centuries-old stupas and is a land full of vibrant religion and traditional practices. With a landscape scattered with gilded pagodas and architecture, it's a must-see country for history buffs and adventurers alike. On this trip to Myanmar, you will learn about agriculture while visiting the country's top attractions. The trip's highlights include climbing to the top of a volcanic cone, learning pottery from locals, and cruising through rural countrysides.
Akbar the Great Tour in India
India has a fabulous mix of spiritual beliefs, landscapes, architecture, and tradition. Your memories in this country will undoubtedly last a lifetime once you have left its shores. On this trip to study political science in India, you will have a cultural, educational, and adventurous experience. The trip's highlights include visiting Akbar the Great's last resting place, exploring Jaipur's water palace, and going on a tiger safari! Global travel to India today!
Ancient Civilizations in Turkey
With its unique position as the bridge between Europe and Asia, the nation of Turkey has long been an important location for human civilizations. Turkey is filled with important landmarks that open a door to these ancient civilizations.
Ancient Cultures & Yoga in India
Today we live in a world that is dependent on technology and fast-paced development. However, it's important to conserve the wisdom of those who were here before us. To help preserve the ancient rituals of other cultures and civilizations, put forward an effort to take part in projects abroad. Learn about the history of where you come from and in the places you travel because when you do, you will always have a story to tell afterward.
Ancient Discovery in Mongolia
Your trip abroad to Mongolia will give you a serious taste of who Genghis Khan was, and how he shaped the world. You will step back in time and visit ancient places that hold tremendous historical significance for the people of Mongolia. Additionally, you will be able to see some of the incredible Mongolian countryside for yourself and explore some of the large cities as well.
Ancient Egyptian Kingdoms Tour
On this trip you'll learn first-hand why the Egyptian civilization has fascinated travelers for centuries. You'll visit bucket-list memorials the ancient pharaohs built for themselves, including the Step Pyramid at Saqqara, the pyramids of Giza, the amazing temples of Luxor and Karnak, and of course the Sphinx. Top it off with an epic three-night cruise on the Nile to let the centuries wash over you for a once-in-a-lifetime journey to study anthropology!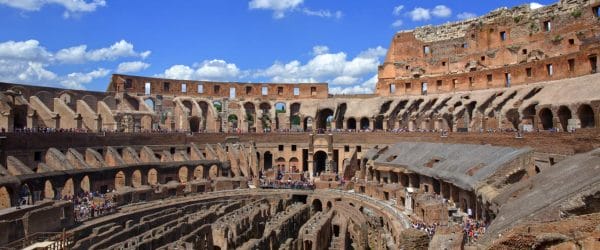 Ancient Engineering Tour in Rome
Italy is a country rich in history, following in the footsteps of Greece. World travel can be incredibly fun, rewarding and educational, so join us and travel to one of the birthplaces of the Western World, while helping those communities that inhabit these ancient cities today.
Ancient Greek Mythology Tour
Greece is rich with mythology, making it the perfect travel abroad destination to study religion and anthropology. Learn about the Greek history of war and its heroes, and delve deeper into the stories about these legendary characters. Travel to the place where Zeus was born, a temple dedicated to Athena, and visit museums that will help you learn even more about the history of Greece on an unforgettable journey into the ancient past of myth!
Anthropology in Peru & Ecuador
On this trip through Peru and Ecuador, you will visit some of the unknown or off-the-path sites important to the Incan people. And believe it or not, new sites are still being found. A recent discovery in the Ecuador Amazon region may be one of the world's most treasured finds. A 260-foot-tall and 26-foot-wide structure is believed to be the mausoleum of Atahualpa, the last known Incan emperor before the Spanish conquest. Still unaccessible to visitors, this may be a future destination for anthropological fans.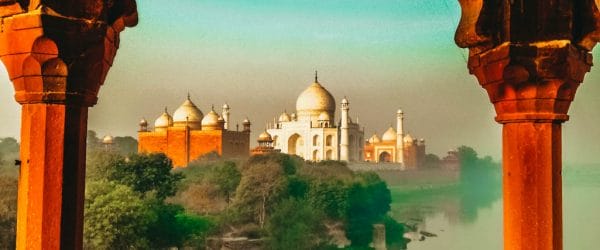 Architectural Tour in Turkey
Istanbul is Turkey's largest city, beautifully situated along the Bosphorus and Golden Horn waterways, its mosques and minarets piercing the skyline of this modern Islamic republic. Your educational student tours will explore the city's past through both its Byzantine and Ottoman architecture, visiting the most important sights and learning about the historical figures that created Istanbul as you see it today.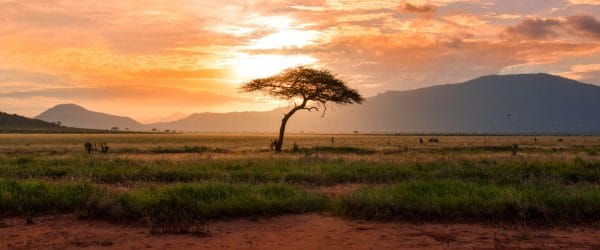 Ark of the Covenant Tour in Ethiopia
Ethiopia is an Abyssinian abyss where the Blue Nile was born. It is also full of salt-laden camel trains. The country is like nowhere else in the world; with a beautiful location full of spectacular wildlife, peerless history and Africa's most welcoming people. The trip's highlights include wildlife discovery in the Entoto Mountains, exploring markets, cooking with locals and the Ark of the Covenant's final resting place. Book your educational student tours today!
Arts & Cultural Tour in Rome
The opportunity to study art, music and theater in an incredible city like Rome is a life-altering experience. From St. Peter's Basilica to the University of Fine Arts, to the Leonardo da Vinci Museum to a trip to see the opera "La Traviata," this once-in-a-lifetime journey will leave you with a new and profound appreciation for the genius that is Italian art.
Athenian Archeological Tour
Your Agora-themed trip to Athens will bring a new perspective as you study religion of ancient Greece. Explore the architectural foundations of the ancient buildings and ruins highlighting the methods used at the time. Explore Greece's seas and mountaintops on this experiential trip.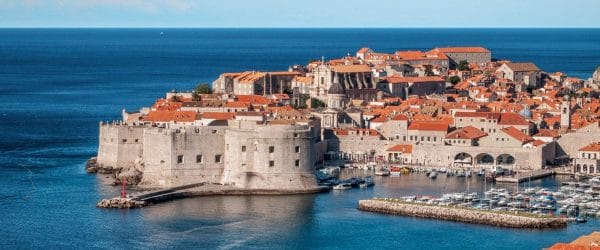 Best of Croatia
Join us for a weeklong adventure to discover the Dalmatian coastline, island-hop around some of the Mediterranean's hottest spots and get your adrenaline rushing through activities like climbing or cliff jumping. The natural beauty and pristine beaches paired with the perfect combination of history and ancient Roman architecture are bound to leave you mesmerized!
Blue Caves Tour in Capri
Italy is home to gorgeous cities and rich western culture. Travel abroad to the capital Rome as well as Naples and Capri. Although there are lots of things to see on this trip, you will get to experience some of the best, like the clear waters of Blue Grotto, the Colosseum, and Pompeii. Learn about the unique culture and archeology found in these cities while enjoying the different scenery each one has to offer.
Building the Taj Mahal in Ancient India
Take a blast into the past of India's 16th-century Mughal era where you'll witness Indo-Islamic architectural masterpieces and rare handcrafted designs. See why the Taj Mahal is recognized as one of the Seven Wonders of the World, a UNESCO World Heritage Site and a perfect destination for educational student trips to study architecture.
Bulgaria Historical Tour
Bulgaria is known for its misty mountains, history-capturing monuments, and laid-back town havens. From its nightlife to golden beaches to art, the country has the perfect balance of culture and history, as well as nature and adventure. On this trip to Bulgaria, you will have an educational and adventurous experience. The trip's highlights include exploring the renowned city of Sofia, hiking along the forty-meter high Krushuna Waterfall, and bathing in the mineral waters of a natural spa.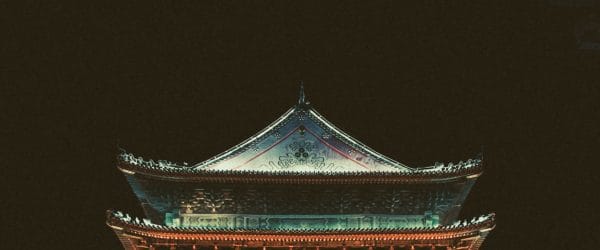 China: Mao Zedong Tour
China is modern, yet hosts the world's oldest continuing civilization. From its temples to its history to its landscape, it's an amazing region to explore. On this trip you'll study political science and enjoy an adventurous cultural experience. The trip's highlights include visiting Memorial Hall of Mao Zedong, enjoying a hot cup of green tea in Longjing's tea fields, and walking on the Great Wall of China. Book your global travel to China today!
Coastlines and Ancient History in Cyprus
Join us for overseas adventures in Cyprus as you uncover some of the Mediterranean's most pristine beaches, ancient Roman ruins, and traditional villages hidden from the modern day urbanization of the city. This week-long adventure has something for everyone whether you're looking for a historical journey back in time or water adventures along the coast!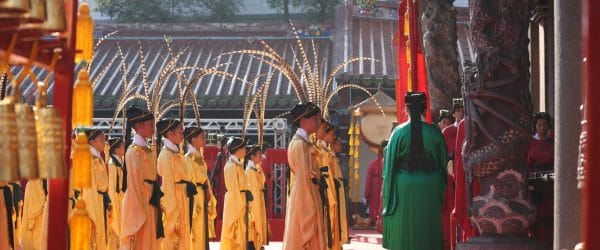 Confucius Philosophy Tour in Beijing
To study Confucius you must study religion in Beijing. Exploring the two largest temples of Confucius, his family and the cities of Beijing and Qufu will enlighten you to the path of peace and understanding. Coupled with the exploration of a foreign studies fellowship opportunity, this shapes up to be a trip of a lifetime. This trip's highlights include a tour of the Forbidden City, Cemetery of Confucius and more.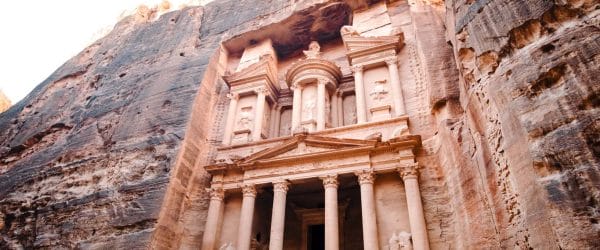 Cultural Tour in Ethiopia
On this trip to Ethiopia, you will enjoy adventure and education as you immerse yourself into the country's culture and explore its history. The trip's highlights include cruising to an ancient Ethiopian island, learning how to cook authentic Ethiopian cuisine, and spotting Africa's exotic wildlife at Debre Libanos Monastery. Global travel to Ethiopia today!
Dalai Lama Tour in India
Engage in a spiritual retreat and pilgrimage in Dharamsala with teachings from His Holiness, the Dalai Lama on this journey to study religion. Visit sacred places near the Dalai Lama's home and hear teachings from His Holiness. Awaken your pure soul inherently inside you by actively participating in the teachings with guidance from trained advisors. This trip's highlights include visiting the Tibetan Culture Institute, taking part in a Tibetan Yogi Chod Ritual and much more.
Desert Trek in Jordan
Beyond the ancient archaeological wonders and vast desert landscapes, there is more to Jordan than meets the eye. The truth is that many people in Jordan struggle with a lack of fundamental human rights. However, by partaking in overseas adventure travel, you can get informed, connect with national organizations and help to make a difference in people's lives. This trip's highlights include visiting the iconic wonders of Petra, the Dead Sea and beyond.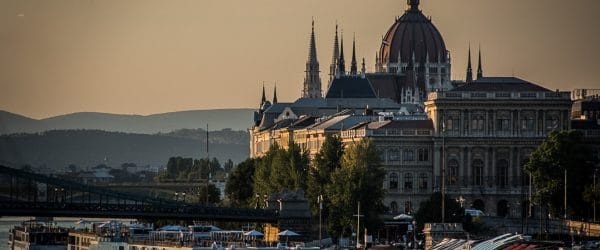 Discover Budapest
Discover the capital city of Hungary! Learn about the city's fascinating and complex history that stretches back to the ancient Celtics and changing hands many times. Soak in the natural thermal baths and visit the two distinct sides of this ancient city. World heritage sites abound, four days are just enough to squeeze in the famous sites of this magical city. 
Discover Mesopotamia in Turkey
On this trip you'll learn first-hand why the Egyptian civilization has fascinated travelers for centuries. You'll visit bucket-list memorials the ancient pharaohs built for themselves, including the Step Pyramid at Saqqara, the pyramids of Giza, the amazing temples of Luxor and Karnak, and of course the Sphinx. Top it off with an epic three-night cruise on the Nile to let the centuries wash over you for a once-in-a-lifetime journey to study anthropology!
Discover Morocco
Discover the third largest desert in the world on a trip to study history in Morocco, where you will take an adventurous camel trek into the Sahara Desert, learn about the origins of argan oil and how it's produced, and sleep under the stars in the one and only Sahara Desert. You'll begin and end your trip in Marrakech, with a short getaway to the coastal city of Essaouira just before departure. We hope you'll join us on an unforgettable Moroccan desert experience!
Discover the Coastline of Portugal
Start your tour in the bustling city of Lisbon and make your way down to the coastline of the beautiful Algarve region where you will make your impact by organizing a beach clean-up and preventing harm to the coral ecosystems. End your tour in the beautiful Medieval town of Porto and get a glimpse into the everyday life of a local in one of Europe's oldest nations.
Discover the History of Cleopatra in Egypt
International travel to Egypt is the perfect way to learn all about Cleopatra and the Greco-Roman period of Egyptian history. Visit some of the most important sites in Alexandria such as Roman Amphitheatre, explore the fascinating museums of Cairo and more. A trip to Egypt is a trip of a lifetime!
Discover the Moai at Easter Island
Most of us have seen photos of the famous and spectacular Moai carvings on Easter Island. Come along with us to Easter Island, as we get a first-hand look at these important statues while also finding out what else Easter Island has to offer visitors.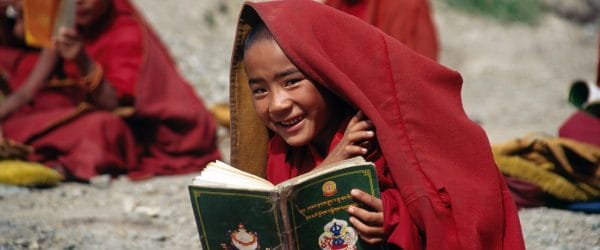 Discover the Ruins of Sanxingdui in China
Enjoy a week to study archeology in the Sichuan province of China and discover the region's ancient history, natural beauty and beyond. During the adventure, you will uncover some of the country's ancient mysteries, as well as connect with organizations that focus on bettering the region's current environmental status.
Dubai Business Tour
A modern engineering feat, the city of Dubai is a business hub for the entire Middle East as well as a global transport center for cargo, people and oil. Come study business in Dubai and visit the Burj Khalifa, the world's tallest building, see the stunning man-made palm islands, and of course shop at world-class malls as well as visiting more off-beat sights in this jewel of the desert.
Eastern Europe's Hidden Jewel, Moldova
Moldova is known for its charming rural pastures, secluded monastic life, and complex cultural landmarks. Nestled between Ukraine and Romania, the country is ranked among the happiest in the world. The trip's highlights include an going on an underground wine tour, exploring natural springs and 300-year-old caves, and visiting the world-renowned Orhei Vechi Monastery. Plan your global travel to Moldova today!
Epicurus Philosophy Tour
Study religion in a country built on a solid foundation of ancient history. By joining several archeological teams in their research and gain a new understanding of these ancient people. This trip's highlights include visiting places such as the Temple of Apollo Epicuriussuch, Olympia and beyond. Book your archeology trip today!
Experience History in Japan
As time goes on, some cultures remain strong and others fade away. However, it's important that we recognize cultures both of the past and present in order to preserve their longevity. To really immerse yourself, listen to locals and experience their traditional costumes first-hand.
Experience the Cultural Side of Laos
Laos is known for its history and cuisine, cascading waterfalls, and sunset treks. While the country may be tiny, its lively people and endless adventures will leave a lifelong impression. On this trip to Laos, you will teach entrepreneurship to village students while also visiting the country's top attractions. The trip highlights include swimming in the Kuang Si Waterfall, learning how to cook authentic Laotian cuisine, and exploring the Pak Ou Caves. Global travel to Laos today!
Experience the Roman Empire
The rich history of Rome is abundant as soon as you arrive. This city captures a unique blend of ancient ruins and modern buildings. The hustle and bustle of the city filled with Vespas is juxtaposed with the peace of Palatine Hill, the history of the Colosseum, and the wealth of the Empire. The sites, the food, and the culture will have you saying, Amo Roma!
Explore Cambodia
Ready yourself for a trip packed full of surprise as you venture through Cambodia. Journey through Cambodia's most treasured sites in Phnom Penh. Discover the wonder of Siem Reap where you will spend time exploring the largest temple complex in the world – Angkor Wat.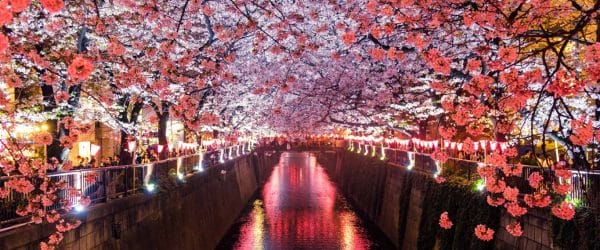 Explore the Hidden Gems of Japan
Japan is truly a timeless country where modern life is combined with ancient traditions as if it were the most natural thing. It's an ideal vacation location for history buffs and adventurers alike. On this trip to Japan, you will learn how to speak the country's language while exploring its most famous attractions. The trip's highlights include boating to Fuji Mountain, learning how to prepare sushi, and sumo wrestling against professionals. Enjoy global travel to Japan today!
French Colonial Architecture Tour in Vietnam
French Colonial Architecture Tour in Vietnam Study Architecture in Asia Previous Next ADD AN IMPACT! French colonists were unable to break the independent Vietnamese spirit, but they did leave a mark behind which has become an important reminder and symbol to natives and visitors alike – the French Colonial architecture of several notable buildings. Study …
Genghis Khan Tour of Mongolia
Mongolia is a country for adventure and education where visitors can immerse themselves in the nomadic culture and explore diverse, untouched landscapes. On this adventurous trip to study political science in Mongolia, you will learn about the politics and culture of the country while also exploring its landscapes on your global travel. The trip's highlights include visiting the Genghis Khan statue, living a day in the life of nomads in the Ger District, and camel trekking the Semi Gobi Desert.
Gladiators From Austria to Rome
You can do no better than to take an adventure in travel with Gladiators to Carnumtum, Pompeii, and Rome. You will be in awe of these historic places-gladiator schools, theaters, and the Coliseum — places where gladiators walked over 2,000 years ago.
Hinduism & Buddhism in India
India is the birthplace of two important world religions: Hinduism and Buddhism. On international student tours around India, you will travel to some of the most historical sites associated with these religions and meet the people who practice them today.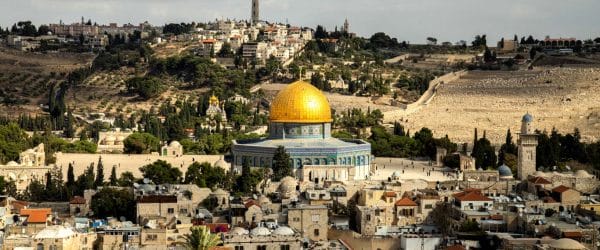 Historical Tour in Israel
Your global travel itinerary has taken you from the birth to the life, times and teachings of Jesus Christ. This Holy Land tour intersects Judaism, Christianity and Islam to bring faith and understanding to the diverse religions and ancient cultures of the world.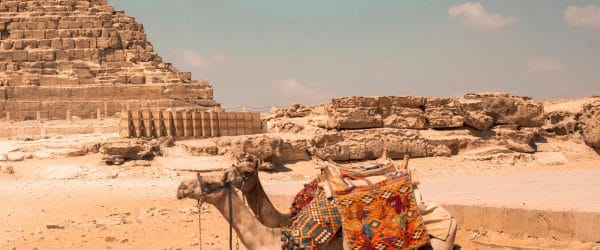 Historical Tour of Egypt
People around the world have long been fascinated by the pyramids and mummies of Egypt. Now it's your turn to see the wonders of ancient Egypt firsthand. On your trip to study history in Cairo and Luxor, you'll see and learn about King Tutankhamun's tomb, the Great Pyramid of Giza, and the Great Sphinx.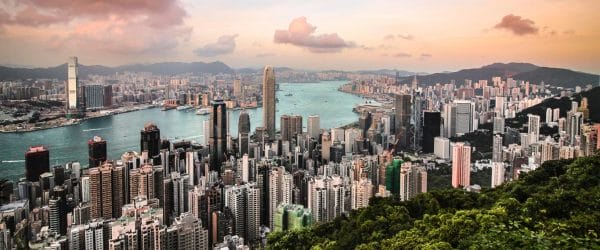 History & Climate Awareness in Hong Kong
Being a city full of contrasts, Hong Kong has a lot to offer visitors. From cultural landmarks, historical traditions and scenic natural getaways, there is nearly something for everyone. However, it is also important to be aware of the current changes taking place related to climate change, modern development and more. Travel abroad and connect with experts in the field to get a better understanding of what these changes mean for life today and years to come.
Holi Festival in India
The Holi Festival is known as the festival of colors and is an annual tradition that brings people together to celebrate the end of winter and to officially welcome the spring by throwing vibrant colored powders on each other as a symbol of joy. Not only does Holi celebrate the beginning of spring, but it is also significant to Hindu tradition by celebrating the triumph of good over evil. Join us on a trip to India and discover one of the most anticipated festivals in Southwest Asia!
Human Evolution Tour in Africa
The history of human evolution from apes to man has its genesis in Africa. Here is your chance to study anthropology at some of the most exciting locations on the planet, particularly Olduvai Gorge in Tanzania and the Cradle of Mankind World Heritage Site in South Africa. Learn about the discoveries and the key people behind them, such as the Leakey family. In addition, enjoy some fantastic wildlife viewing in Tanzania at Serengeti National Park and Ngorongoro Crater.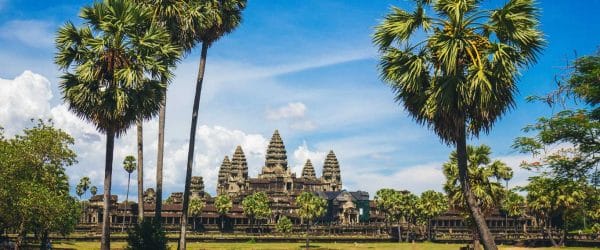 Human Rights Tour in Cambodia
Cambodia is one of the most incredible countries in Southeast Asia. It has a rich history, fabulous food and one of the wonders of the world! Tragically, it was also the site of one of the worst atrocities in recent human history: the horrors of Pol Pot and the Khmer Rouge. Join us in Cambodia to fully immerse yourself in respectfully learning about the country's recent past, while still enjoying what Cambodia has to offer.
Humanity Tour in Japan
Japan is an amazing country with a long and storied history. Their dedication as a culture to preserve their national heritage is one of the many reasons to come and visit. Join us to study humanities in Japan and learn how climate change affects every aspect of our lives!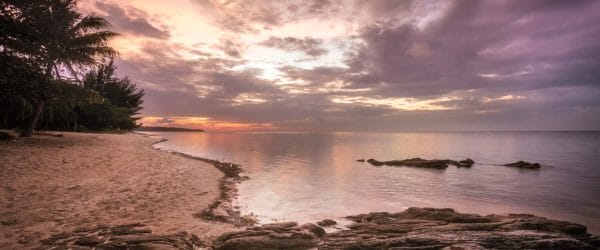 Humans and History in Honduras
Honduras offers tremendous opportunity for overseas adventure to study anthropology. From the bustling cities to the lush jungles, historic sites and pristine beaches, there is something for everyone in this Central American country. During this trip you will visit including Copan Ruinas, Lago de Yojoa and more. Plan your trip today!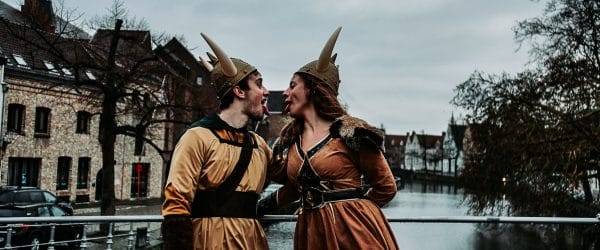 Iceland Viking Discovery
Despite its name, Iceland is more than just icy glaciers and freezing temperatures. It's filled with beautiful mountains and fields of lava from volcanoes. Join us as we visit every corner of Iceland, exploring Viking heritage and learning more about a civilization most have heard of but know little about.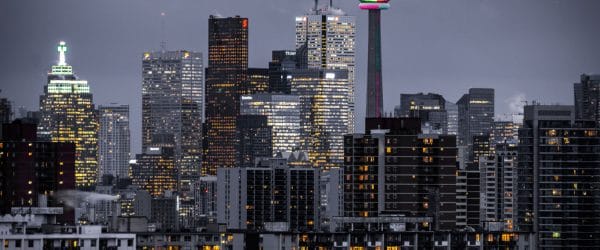 Indigenous History in Toronto
Travel to Canada and get ready to enjoy yourself and learn something new! On this trip to study anthropology, you'll learn about Indigenous people in Canada, including their art, their food, and the struggles they face. Join us and you can make a difference in these people's lives!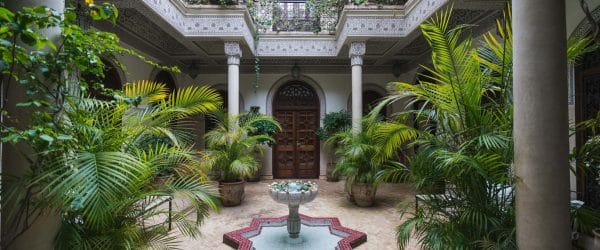 Interior Design in Morocco
On this trip to study design in Morocco, you'll get to take in this beautiful coastal country and magical desert landscape. Explore the unique design style of Moroccan craftspeople with a local interior designer who specializes in Moroccan design, but you'll also get to visit Casablanca, Fez, and Marrakech to shop with the local artisans. After this trip, Moroccan style will be in your veins forever!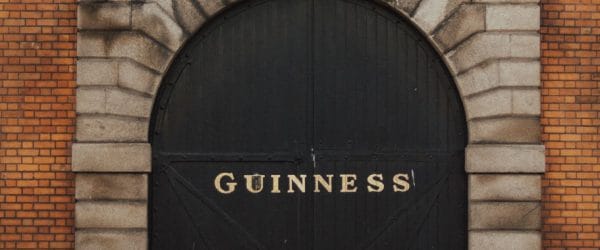 Ireland Cultural Tour
Ireland is an ancient land of legend and proud history, as well as a forward-thinking innovator in the modern world. On this trip you'll get to know amazing Dublin, as you visit the Guinness Brewery, a whisky distillery, and learn about the Emerald Isle's tragic history of famine, English exploitation and emigration. And of course you'll also visit iconic sites like the Blarney Stone and the Cliffs of Moher. Book your epic Eire adventure today!
Italy's Big Three: Venice, Florence and Rome
Enjoy an overseas adventure fit for the gods during your time in Italy. Your group will visit three of the country's main cities including Venice, Florence and Rome. There is much to see and do, so bring along a great pair of walking shoes, and a hunger to learn more about this ancient country.
Learn Mandarin in China
When you travel abroad to Beijing for this language immersion tour, you'll get the chance to experience a beautiful and fascinating city while improving your Mandarin! Choose a trip to Beijing to learn about the people and culture of one of China's most important cities. Top sites in this trip include  the Forbidden City, the Great Wall of China and beyond.
Linger Longer in India
Explore the depths of India and its ancient Mughal history on this incredible 3-day tour. Experience the vibrant contrasts of Old and New Delhi. Discover the Taj Mahal & the stories that this magnificent architectural feat holds. Come along with us!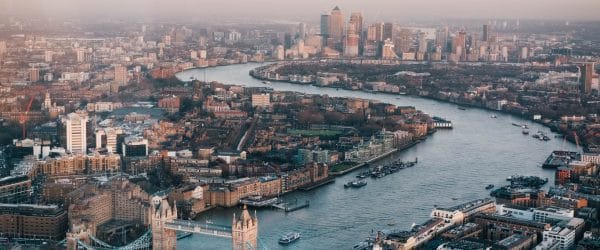 London Business Tour
Your week of retail immersion at Harrods flagship store combine with touring one of the most exciting cities in the world will have you chuffed! While on tour, explore some of London's biggest landmarks like the London Eye and Big Ben.
Machu Picchu & Rainbow Mountain Short Stay
Welcome to Peru! There are no words for how magnificent the wonders of Peru are. Come along with us to explore Rainbow Mountain, Machu Picchu, and the Sacred Valley. Stand in awe of the striking mountains and explore the most renowned Incan architecture in the world on this epic 5-Day adventure!
Marrakech Moorish Architecture Tour
Marrakech is a beautiful city steeped in rich history. The incredible intricacies of Moorish architecture are truly a sight to behold. Join us on this fascinating trip abroad to discover the wonders of this Moroccan city like Saadian Tombs, Koutoubia Mosque and more while helping girls achieve their full potential!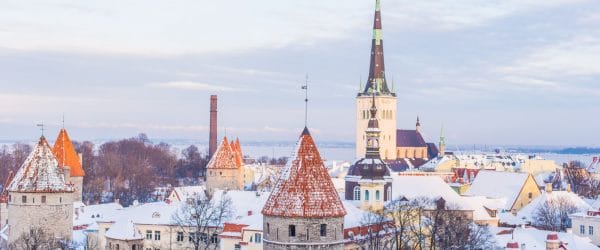 Medieval Tour in Estonia
Explore the clash of cultures in this tiny nation. Parts of the country retain strong Russian influence while other parts embrace the German, Swedish, or Finnish cultures. Throughout the country you will find plenty of medieval architecture and reminders of an ancient history as you travel abroad.
Mediterranean Sport & Culture Tour
The Mediterranean is known for its teetering oceanside villages, legendary cities, and turquoise seas. From its ancient ruins to sun-kissed beaches to lively people, it's a place you'll want to return to again and again. On this trip, learn about sports nutrition while visiting the tourist hotspots of three different countries. The trip's highlights include entering the Colosseum in Italy, bathing in Croatia's Kravice Waterfalls, and cruising Greece's magnificent coastline.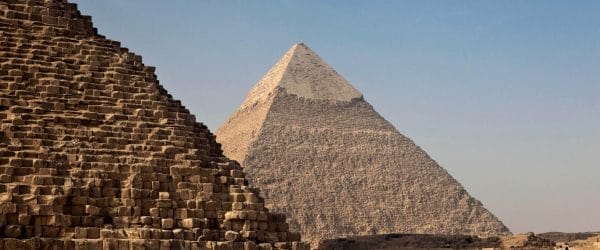 Mysteries of Ancient Egypt
Journey back in time to study history in the life of ancient Egypt. Experience the wonders of how people without modern tools or equipment built great pyramids and temples. See the hieroglyphics used as a way of communicating and documenting their history. This international travel journey through history and wonders of the world will leave you with once in a lifetime memories.
Mythology Tour of Athens
Athens is one of the original havens of Greek mythology. The city derives its name from the goddess Athena, who won the city's patronage after a bitter contest with Poseidon.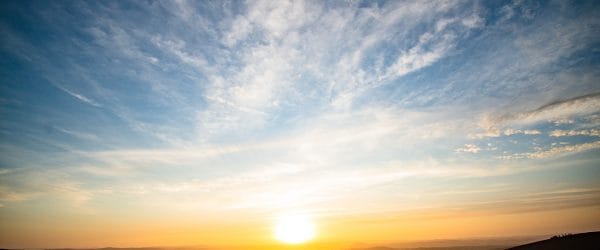 Nazca Lines & Ballestas Islands Short Stay
There's so much more to Peru than the classic Machu Picchu! Come along with us as we journey to the coast of Peru. Along the way, we'll discover the mysteries of the ancient Nazca Lines, adventure through the desert sand dunes, and visit the picturesque Ballestas Islands!
Nok Culture Tour in Nigeria
On this trip to Nigeria, you will learn about the Nok civilization while visiting the country's hot tourist locations. The trip's highlights include horseback riding to Guarara Falls, visiting the archaeological sites of the Nok civilization, and spotting the Big Five on an African safari.
Norse Mythology Tour in Scandinavia
Norse mythology has become more popular in recent years. You might recognize the names Thor and Loki from the Marvel cinematic franchise. But there's more to these myths than Chris Hemsworth with a giant hammer. Travel to Norway, Denmark, and Sweden to study history and learn about these myths and the people who told them.
Ping Pong Tour in China
On this trip to China, you will learn about and watch the sport of ping pong while also experiencing the country's top attractions. The trip highlights include walking on the Great Wall of China, exploring the Forbidden City, and touring the city of Shanghai.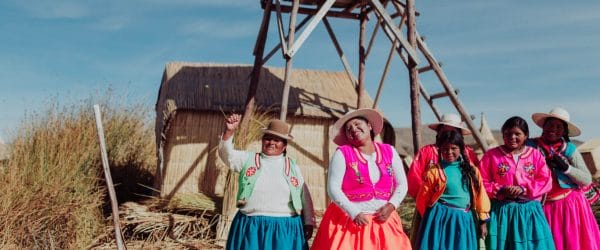 Public Health Trip to Peru
If you're looking to make a difference and have experiences that will stay with you for the rest of your life, Peru is one of the top countries to visit for educational student trips. During your time in the Land of the Incas, you will visit Lima and La Merced, and you will work with two different medical organizations helping the local populace. Sign up to do your bit to help today!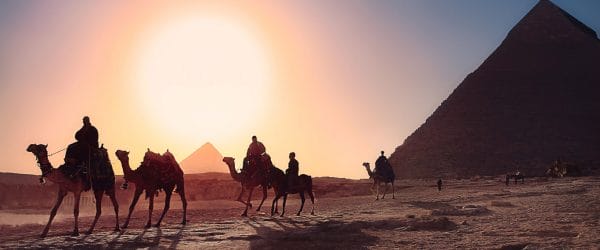 Sail the Nile River
Dating back to ancient times, the Nile River has been one of the most important bodies of water in human history. Join us for a ride along the last stretch of the Nile River, making pit stops along the way at essential landmarks that are found throughout Egypt.
Short Stay in Cusco, Peru
A visit to Cusco tumbles you back into the cosmic realm of ancient Andean culture fused with the colonial splendors of Spanish conquest. Here, you will have the opportunity to dive into Inca history visiting sacred spots nestled in the landscape during this 3-day adventure. ¡Bienvenido a Perú!
Spirituality & The Sea in Bali
From cooking Balinese specialties to photographing ancient temples, Indonesia is a cultural experience full of overseas adventures that will intrigue visitors of any age. The sights and sounds of Bali do not disappoint, and the range of activities on this tour will leave you with an entire album of photos. This trip just brushes the surface! We hope you can join us on this week-long tour in the heart of Indonesia.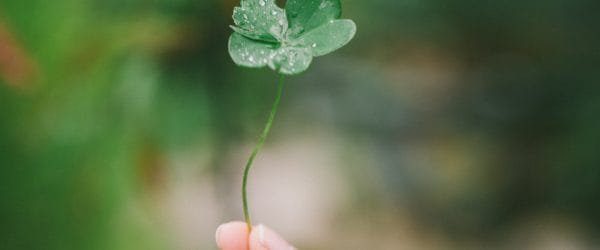 St. Patrick's Day in Dublin
Revel in the festivities celebrating Ireland's Patron Saint in Dublin and visit Northern Ireland's natural wonders and Belfast along with "Game of Thrones" filming sites while you study history in the Emerald Isle.
Study Architecture in Athens
Athens is an iconic city. The story goes that it was named by Zeus himself in honor of his daughter Athena, goddess of wisdom and war. No international travel bucket list is complete without a trip to this far-off land where you will step back in time thousands of years as you explore ancient sites, admire preserved relics, and learn more about the way things used to be in this part of the world.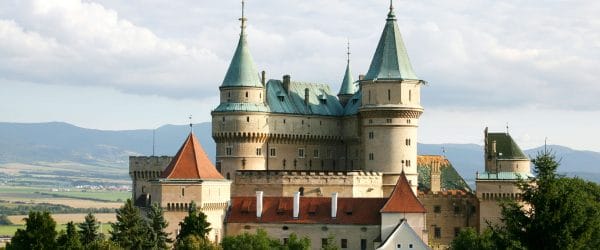 Study History in Slovakia
Slovakia is a country full of breathtaking natural beauty and fascinating history. The medieval castles, baroque architecture, and strong ties with Roman Catholicism make it a unique and intriguing country. International travel to countries like Slovakia allows you to gain a better understanding of an entire region, and by learning more about Slovakia, you also learn more about Eastern Europe as a whole.
Study History in Western Africa
On your travel abroad trip to Senegal, you will experience adventures like never before all while gaining a deeper global understanding of our world. The tour highlights include walking with lions, taking a dip in Pink Lake, and enjoying a spectacular African safari.
Sustainability in Berlin
Learn about how Berlin has become a sustainable city by visiting an urban garden, exploring the city using energy efficient methods and seeing firsthand how you can live a sustainable life when touring a collaborative housing complex. We hope you take what you learn on this trip and apply it to your everyday life in your hometown.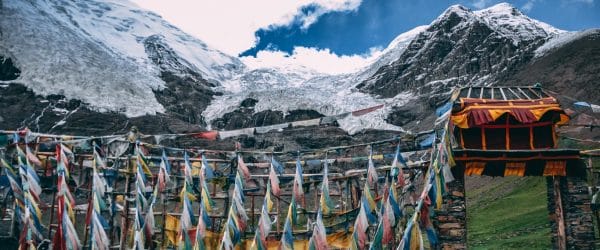 Teach English in Tibet
Due to economic hardship and personal tragedy, many children have been left homeless in Tibet and around the world. However, by taking the initiative to travel abroad and volunteer at one or more orphanages, you can help make a ripple in the lives of these children. By teaching them something new or providing them with mentorship and company, you have the ability to impact childrens' lives positively.
Technology Innovations in Greece
On your trip to study STEM in Greece, you'll get to walk the most ancient of paths to the most futuristic of ones. Much of the technology you'll use on your trip to take pictures or travel to and from your destination will have roots traceable back to ancient Greece. This trip's highlights include icons such as Technopolis, Eugenides Foundation and more. Book your STEM studies tour today!
Textile & Cultural Tour in Peru
Peru is as exquisite as its most complex and intricate weavings. From its urban vanguard feel to ancient rites to splendid nature, the country has attracted international tourists for centuries and undoubtedly will continue to do so for centuries to come.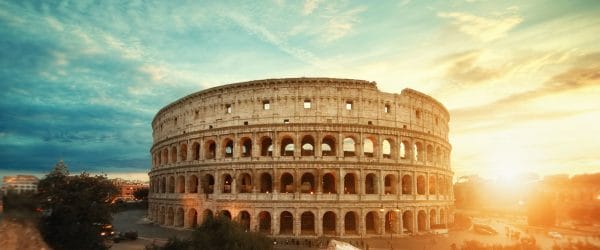 The Ancient Romans in Italy
Return to antiquity, as you make your way from the Capitoline Hill down through Naples all the way to Sorrento and the Island of Capri beyond. The Italian Mediterranean coast provides timeless and unique experiences, adventures as rich in natural beauty as historical import. Come join us as we dive back in time to immerse ourselves in the origins of Western Civilization, and the idyllic landscapes from which the greatest human empire in history was born!
The Castles of England
England is full of centuries-old tales of knights in shining armor, fierce battles, oppression, and resilience. The British monarchy has been at the helm of this ancient country for more than 1,000 years. They remain a celebrated family in England and the masses love being part of their lives, if only from the outside looking in. Join this tour to study history and learn about all of the monarchy's storied past, challenges, triumphs and great riches.
The Dynasties of China
After a tour of a small fraction of all the sites and historical artifacts left behind by the 13 dynasties that once ruled over China, you leave this trip with a great interest in the long-spanning and ancient history of this country. Join us in visiting the places inhabited by the emperors of times past, and in doing so, help future generations of this wonderful country to prosper!
The Eternal City of Rome
Rome is called the Eternal City because for centuries, those that lived there considered that regardless of what happened in the world, Rome would always be Rome. You'll get up close and personal to ancient Rome on this trip visiting many sites that are more than 2,000 years old. A visit to Rome is a must for anyone interested in global travel.
The Inca Trail to Machu Picchu, Peru
The Inca Trail is often rated one of the top five hikes in the world. It's 26 miles long, and although that may sound short to some experienced hikers, it's not for the faint of heart! Plus, it's an absolutely beautiful trek. Take one of our sustainable environmental trips and hike from Cusco to Machu Picchu, Peru, where you'll get to see the ruins at sunrise.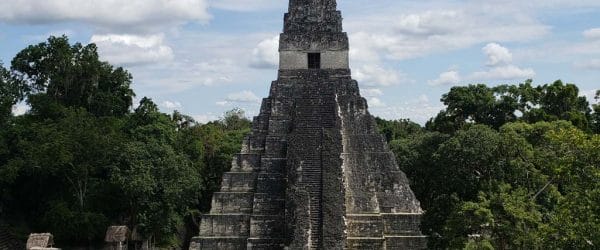 The Mayan Trading Route in Guatemala
Explore the ancient Mayan trading routes through the beautiful countryside of Guatemala. Spanning over 60,000 hectares in an incredibly bio-diverse area, Tikal National Park is the highlight of this amazing trip, and home to over 3,000 Mayan structures. This trip to Guatemala and Tikal is one of the best overseas adventures to experience the Mayan culture.
The Meeting of Religions in Jerusalem
Jerusalem is known as the meeting place of religions and this trip brings international travel to a whole new level as you study religion. This trip will take you to the most important places for Muslim, Jewish, and Christian faiths. From the location of Mohammed's ascension to the spot where Jesus was born, to the tomb of David – there's little you won't see during this trip.
The Melting Pot of Myanmar
Myanmar, formerly Burma, has only recently opened up its doors to international travelers. Over the course of seven days you'll experience some of the most magical and amazing regions of Myanmar, as well as really get a chance to immerse yourself in the food culture and historical relevance of this country. Your local guides will ensure that you have a memorable and authentic experience. It is not to be missed!
Trade Economics Tour in China
Your overseas adventures on the Silk Road will lead you on a journey along the world's oldest and most important trade route to unveil a rich cultural exploration into the heart of China and its past. Step into the past travels of ancient traders, amidst an intricate network of diverse cultures and religions, as you enjoy spectacular scenery and delicious local food. Discover grottoes, ruins, striking architecture, dramatic mountains, singing sand dunes, and camels.
Uncover the Technology of Ancient China
China has both a dazzling modern face as well as the world's oldest continuing civilization. From its temples to its history to its landscape, this country is rated among the top tourist locations for a reason! On this trip to China, you will learn about the technology of ancient China while visiting the country's top attractions. The trip's highlights include hiking the Great Wall of China and cruising along Longqingxia Gorge. Book your global travel to China today!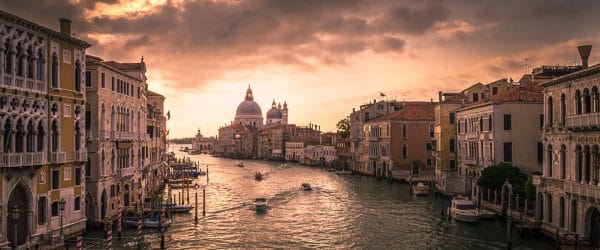 Underground Adventure in Italy
Come along on a tour of Italy to visit many of the country's interesting catacombs. Find out where important historical figures may have been laid to rest and what secrets the catacombs of Italy may hold.
Underground Cities in Cappadocia, Turkey
While you might not be able to travel to a different world yet, Cappadocia is an excellent place to start! The unique beauty of the region's valleys with its fairy chimneys and animal-shaped sculptures along with its hidden cities makes this destination the spot for overseas adventures of a lifetime. Explore the breathtaking landscape by land or by air! Cappadocia is a center for culture, art, and history that you won't want to miss.
Volunteer Teaching in Cambodia
On this trip to Cambodia, you will volunteer with the youth and adults of the country to improve their health and lifestyle. You will have lots of opportunities to explore the area as well as to interact with the locals. Leave knowing you have made a difference by volunteer teaching in Cambodia this week!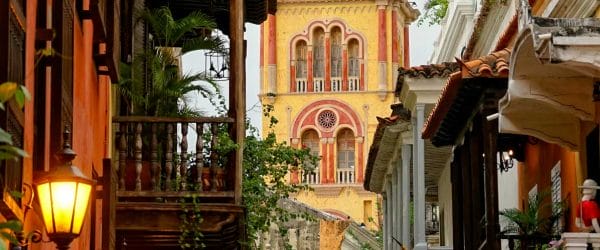 Volunteer Teaching in Colombia
Colombia is a beautiful country with a wide variety of cultures and landscapes. During your week in and around Cartagena, you will see beaches, wildlife (both the animal and human kinds), ancient castle walls, the busy marketplace, and unique restaurants and bars. But, you will leave knowing you have made a difference by volunteer teaching in Colombia this week!
Volunteer Teaching in Ecuador
Ecuador is a beautiful and diverse country with four distinct regions. And although you are only visiting one of these regions on this trip, you will have the opportunity to interact with local people, try local cuisine, and see some of the amazing landscape of the area.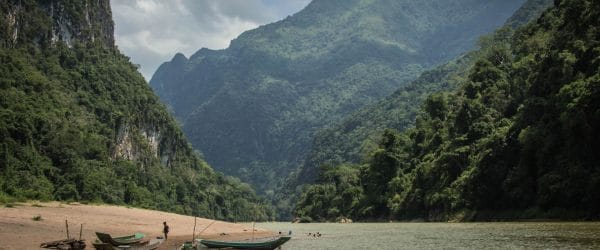 Volunteer Teaching in Laos
On this trip to Laos, you will volunteer to teach the children of Laos while also visiting the country's top attractions. The trip's highlights include kayaking down the Mekong river, exploring the Pak Ou caves, and meeting with and learning from Monks.
Wander Where the Gladiators Roamed
This ancient city has fascinated poets, politicians, writers and romantics for centuries, with its reminders of the past glory of the Roman Empire. Journey back in time and marvel at the creation of the ancients, medieval churches, and the art of the Renaissance!
Wax Dyeing & Eco Tour in Indonesia
Indonesia is known for its rich flavors of food and design, being at one with nature, and its spectacular wildlife. With over 17,000 islands to explore, its adventure and education potentials are endless. On this trip to Indonesia, you will have a cultural and adventurous experience. The trip's highlights include meeting monkeys in a rainforest, touring the country's temples, and learning how to wax dye from locals. Enjoy overseas adventures to Indonesia today!
Wonders of Chinese Tibet
Journey to Tibet, also known as the "Roof of the World" to take in towering peaks, sacred monasteries, and witness the Tibetan's inseparable link to Buddhist principles. This is this trip of a lifetime, and not one to be missed!