Take a giant step back in time to discover the mysteries left behind from civilizations long ago
Whether it's wandering through ancient ruins or visiting archaeological dig sites, these trips combine current cultural customs with immersive experiences in pre-history that leave students yearning to learn more.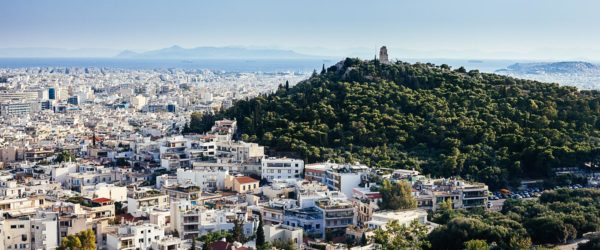 A Week in Ancient Greece
Greece is considered by many to be the cradle of Western Civilization. Its history has captured hearts and imaginations the world over. A visit to Greece as you travel abroad offers visitors a deeper understanding of where the human race has come from, and a glimpse into where it's headed.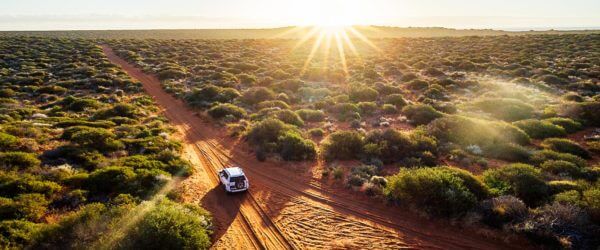 Aboriginal Journey through the Australian Outback
Welcome to the Land Down Under! On this radical journey you will camp in the Australian Outback and experience pure adventure. Hear stories of the aboriginal people as you discover ancient cave paintings. Get ready for campfires and nights under a blanket of stars in this magnificent desert region.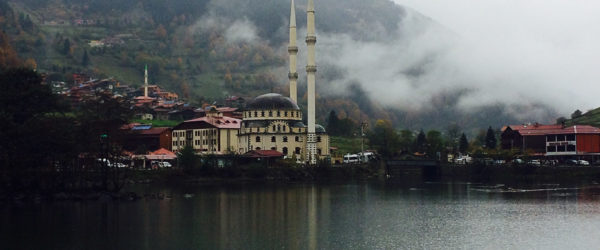 Ancient Civilizations in Turkey
With its unique position as the bridge between Europe and Asia, the nation of Turkey has long been an important location for human civilizations. Turkey is filled with important landmarks that open a door to these ancient civilizations.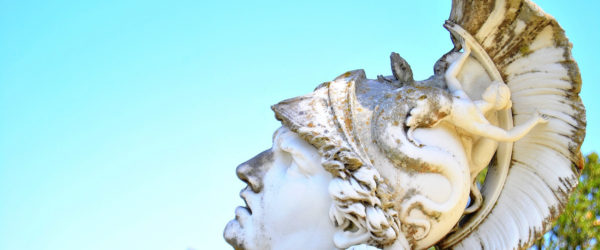 Ancient Greek Mythology Tour
Greece is rich with mythology, making it the perfect travel abroad destination to study religion and anthropology. Learn about the Greek history of war and its heroes, and delve deeper into the stories about these legendary characters. Travel to the place where Zeus was born, a temple dedicated to Athena, and visit museums that will help you learn even more about the history of Greece on an unforgettable journey into the ancient past of myth!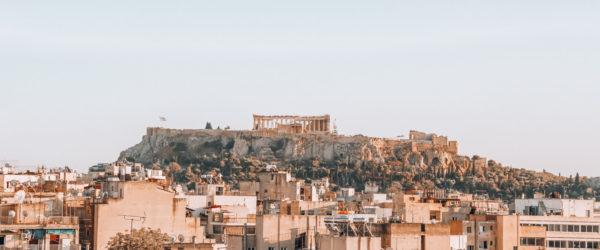 Athenian Archeological Tour
Your Agora-themed trip to Athens will bring a new perspective as you study religion of ancient Greece. Explore the architectural foundations of the ancient buildings and ruins highlighting the methods used at the time. Explore Greece's seas and mountaintops on this experiential trip.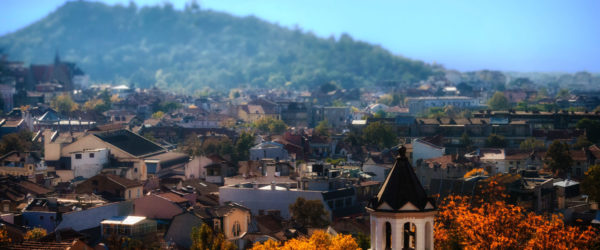 Bulgaria Historical Tour
Bulgaria is known for its misty mountains, history-capturing monuments, and laid-back town havens. From its nightlife to golden beaches to art, the country has the perfect balance of culture and history, as well as nature and adventure. On this trip to Bulgaria, you will have an educational and adventurous experience. The trip's highlights include exploring the renowned city of Sofia, hiking along the forty-meter high Krushuna Waterfall, and bathing in the mineral waters of a natural spa.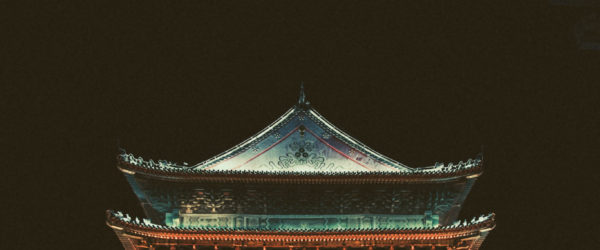 China: Mao Zedong Tour
China is modern, yet hosts the world's oldest continuing civilization. From its temples to its history to its landscape, it's an amazing region to explore. On this trip you'll study political science and enjoy an adventurous cultural experience. The trip's highlights include visiting Memorial Hall of Mao Zedong, enjoying a hot cup of green tea in Longjing's tea fields, and walking on the Great Wall of China. Book your global travel to China today!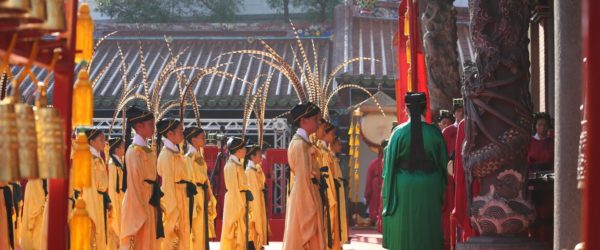 Confucius Philosophy Tour in Beijing
To study Confucius you must study religion in Beijing. Exploring the two largest temples of Confucius, his family and the cities of Beijing and Qufu will enlighten you to the path of peace and understanding. Coupled with the exploration of a foreign studies fellowship opportunity, this shapes up to be a trip of a lifetime. This trip's highlights include a tour of the Forbidden City, Cemetery of Confucius and more.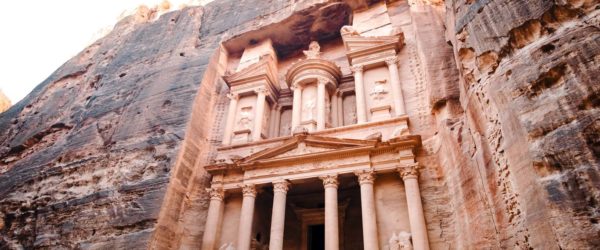 Cultural Tour in Ethiopia
On this trip to Ethiopia, you will enjoy adventure and education as you immerse yourself into the country's culture and explore its history. The trip's highlights include cruising to an ancient Ethiopian island, learning how to cook authentic Ethiopian cuisine, and spotting Africa's exotic wildlife at Debre Libanos Monastery. Global travel to Ethiopia today!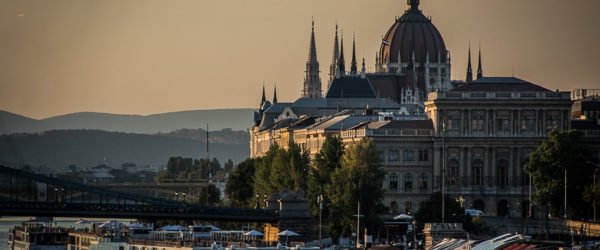 Discover Budapest
Discover the capital city of Hungary! Learn about the city's fascinating and complex history that stretches back to the ancient Celtics and changing hands many times. Soak in the natural thermal baths and visit the two distinct sides of this ancient city. World heritage sites abound, four days are just enough to squeeze in the famous sites of this magical city.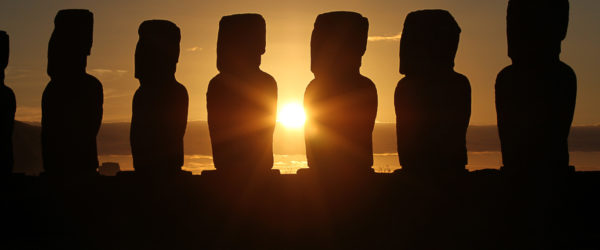 Discover the Moai at Easter Island
Most of us have seen photos of the famous and spectacular Moai carvings on Easter Island. Come along with us to Easter Island, as we get a first-hand look at these important statues while also finding out what else Easter Island has to offer visitors.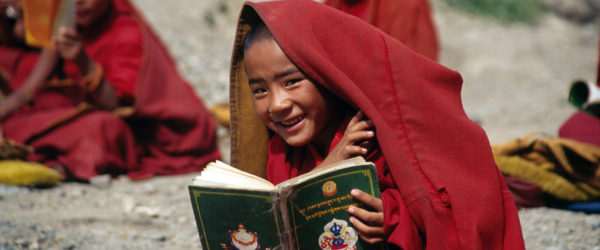 Discover the Ruins of Sanxingdui in China
Enjoy a week to study archeology in the Sichuan province of China and discover the region's ancient history, natural beauty and beyond. During the adventure, you will uncover some of the country's ancient mysteries, as well as connect with organizations that focus on bettering the region's current environmental status.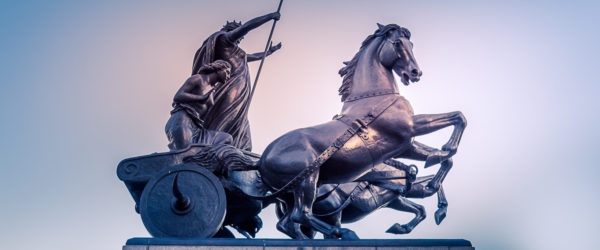 Experience the Roman Empire
The rich history of Rome is abundant as soon as you arrive. This city captures a unique blend of ancient ruins and modern buildings. The hustle and bustle of the city filled with Vespas is juxtaposed with the peace of Palatine Hill, the history of the Colosseum, and the wealth of the Empire. The sites, the food, and the culture will have you saying, Amo Roma!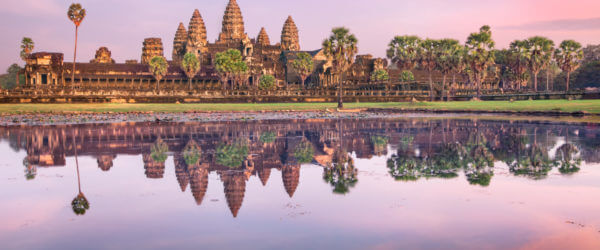 Explore Cambodia
Ready yourself for a trip packed full of surprise as you venture through Cambodia. Journey through Cambodia's most treasured sites in Phnom Penh. Discover the wonder of Siem Reap where you will spend time exploring the largest temple complex in the world – Angkor Wat.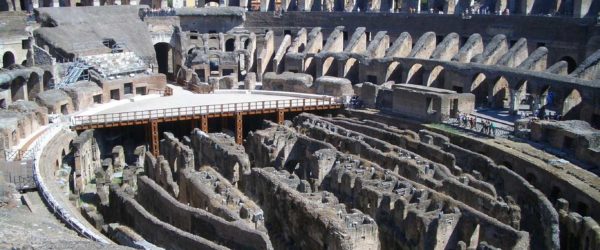 Gladiators From Austria to Rome
You can do no better than to take an adventure in travel with Gladiators to Carnumtum, Pompeii, and Rome. You will be in awe of these historic places-gladiator schools, theaters, and the Coliseum — places where gladiators walked over 2,000 years ago.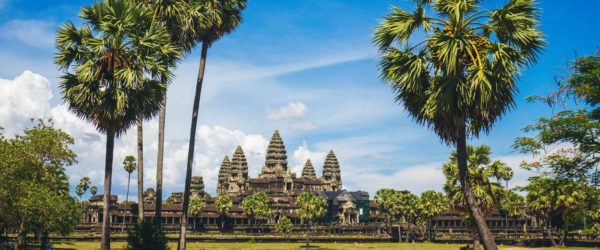 Human Rights Tour in Cambodia
Cambodia is one of the most incredible countries in Southeast Asia. It has a rich history, fabulous food and one of the wonders of the world! Tragically, it was also the site of one of the worst atrocities in recent human history: the horrors of Pol Pot and the Khmer Rouge. Join us in Cambodia to fully immerse yourself in respectfully learning about the country's recent past, while still enjoying what Cambodia has to offer.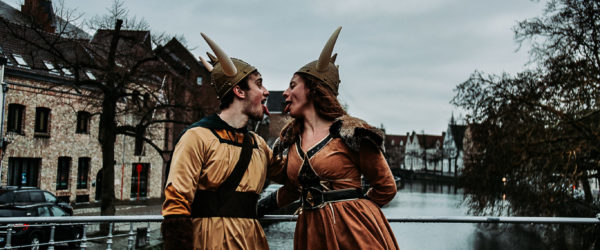 Iceland Viking Discovery
Despite its name, Iceland is more than just icy glaciers and freezing temperatures. It's filled with beautiful mountains and fields of lava from volcanoes. Join us as we visit every corner of Iceland, exploring Viking heritage and learning more about a civilization most have heard of but know little about.
Indigenous History in Toronto
Travel to Canada and get ready to enjoy yourself and learn something new! On this trip to study anthropology, you'll learn about Indigenous people in Canada, including their art, their food, and the struggles they face. Join us and you can make a difference in these people's lives!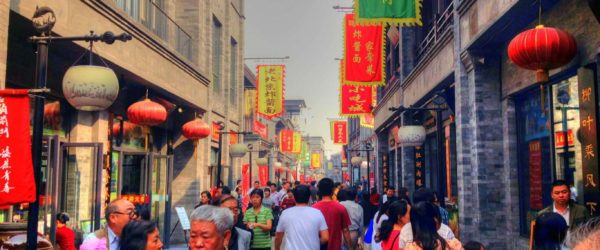 Learn Mandarin in China
When you travel abroad to Beijing for this language immersion tour, you'll get the chance to experience a beautiful and fascinating city while improving your Mandarin! Choose a trip to Beijing to learn about the people and culture of one of China's most important cities. Top sites in this trip include  the Forbidden City, the Great Wall of China and beyond.
Linger Longer in India
Explore the depths of India and its ancient Mughal history on this incredible 3-day tour. Experience the vibrant contrasts of Old and New Delhi. Discover the Taj Mahal & the stories that this magnificent architectural feat holds. Come along with us!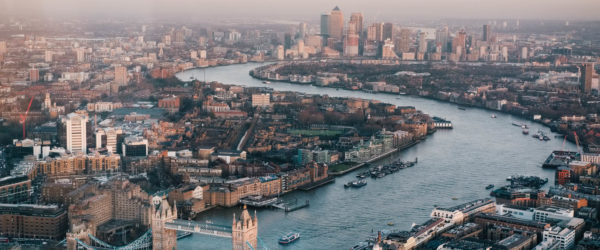 London Business Tour
Your week of retail immersion at Harrods flagship store combine with touring one of the most exciting cities in the world will have you chuffed! While on tour, explore some of London's biggest landmarks like the London Eye and Big Ben.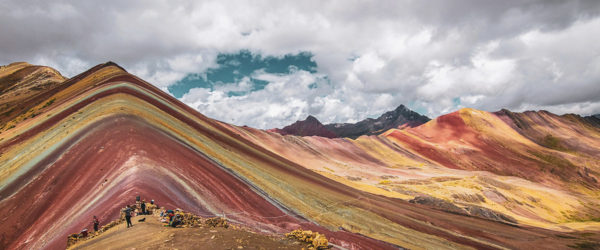 Machu Picchu & Rainbow Mountain Short Stay
Welcome to Peru! There are no words for how magnificent the wonders of Peru are. Come along with us to explore Rainbow Mountain, Machu Picchu, and the Sacred Valley. Stand in awe of the striking mountains and explore the most renowned Incan architecture in the world on this epic 5-Day adventure!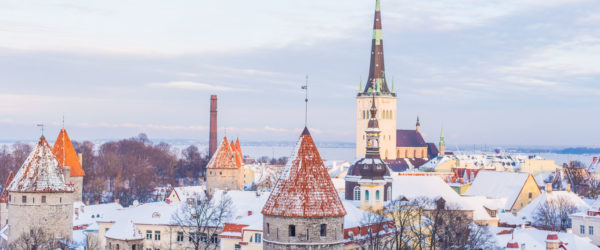 Medieval Tour in Estonia
Explore the clash of cultures in this tiny nation. Parts of the country retain strong Russian influence while other parts embrace the German, Swedish, or Finnish cultures. Throughout the country you will find plenty of medieval architecture and reminders of an ancient history as you travel abroad.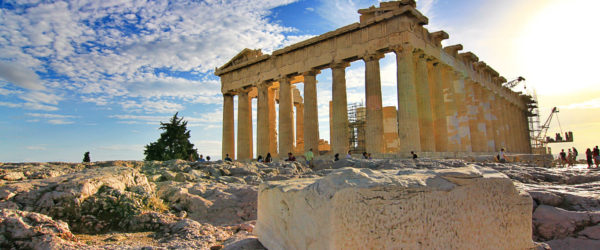 Mythology Tour of Athens
Athens is one of the original havens of Greek mythology. The city derives its name from the goddess Athena, who won the city's patronage after a bitter contest with Poseidon.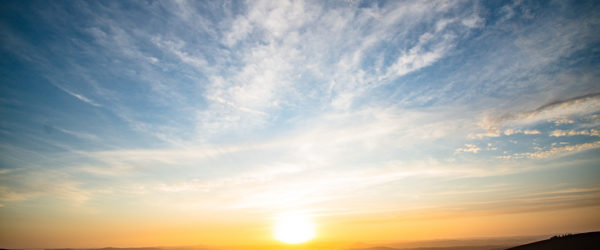 Nazca Lines & Ballestas Islands Short Stay
There's so much more to Peru than the classic Machu Picchu! Come along with us as we journey to the coast of Peru. Along the way, we'll discover the mysteries of the ancient Nazca Lines, adventure through the desert sand dunes, and visit the picturesque Ballestas Islands!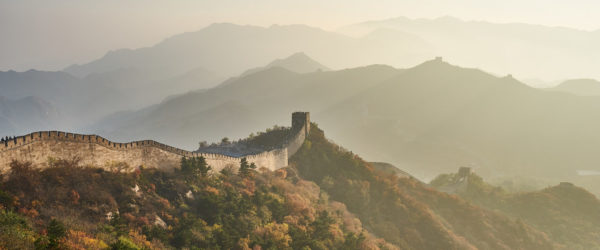 Ping Pong Tour in China
On this trip to China, you will learn about and watch the sport of ping pong while also experiencing the country's top attractions. The trip highlights include walking on the Great Wall of China, exploring the Forbidden City, and touring the city of Shanghai.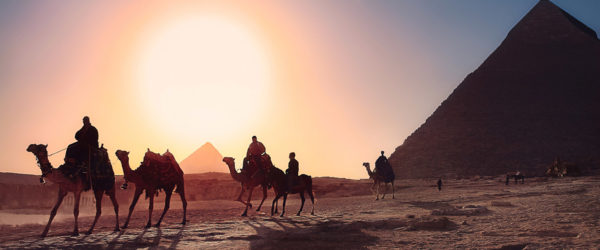 Sail the Nile River
Dating back to ancient times, the Nile River has been one of the most important bodies of water in human history. Join us for a ride along the last stretch of the Nile River, making pit stops along the way at essential landmarks that are found throughout Egypt.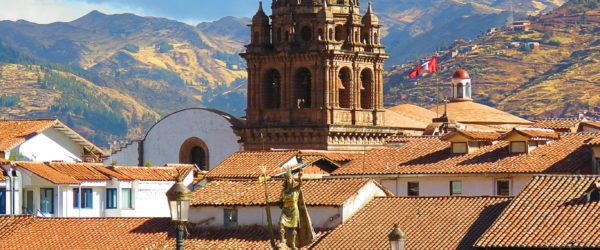 Short Stay in Cusco, Peru
A visit to Cusco tumbles you back into the cosmic realm of ancient Andean culture fused with the colonial splendors of Spanish conquest. Here, you will have the opportunity to dive into Inca history visiting sacred spots nestled in the landscape during this 3-day adventure. ¡Bienvenido a Perú!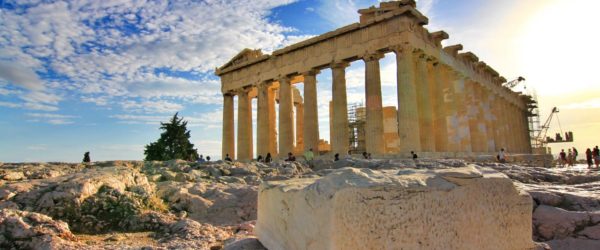 Study Architecture in Athens
Athens is an iconic city. The story goes that it was named by Zeus himself in honor of his daughter Athena, goddess of wisdom and war. No international travel bucket list is complete without a trip to this far-off land where you will step back in time thousands of years as you explore ancient sites, admire preserved relics, and learn more about the way things used to be in this part of the world.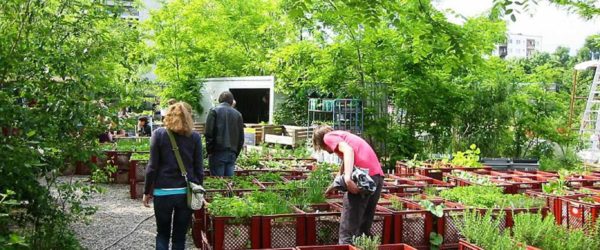 Sustainability in Berlin
Learn about how Berlin has become a sustainable city by visiting an urban garden, exploring the city using energy efficient methods and seeing firsthand how you can live a sustainable life when touring a collaborative housing complex. We hope you take what you learn on this trip and apply it to your everyday life in your hometown.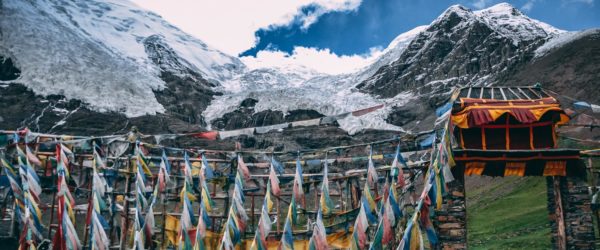 Teach English in Tibet
Due to economic hardship and personal tragedy, many children have been left homeless in Tibet and around the world. However, by taking the initiative to travel abroad and volunteer at one or more orphanages, you can help make a ripple in the lives of these children. By teaching them something new or providing them with mentorship and company, you have the ability to impact childrens' lives positively.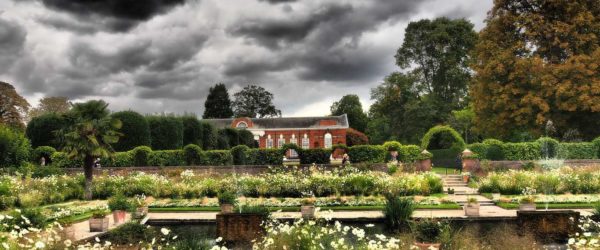 The Castles of England
England is full of centuries-old tales of knights in shining armor, fierce battles, oppression, and resilience. The British monarchy has been at the helm of this ancient country for more than 1,000 years. They remain a celebrated family in England and the masses love being part of their lives, if only from the outside looking in. Join this tour to study history and learn about all of the monarchy's storied past, challenges, triumphs and great riches.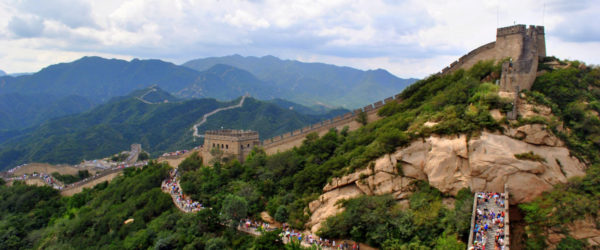 The Dynasties of China
After a tour of a small fraction of all the sites and historical artifacts left behind by the 13 dynasties that once ruled over China, you leave this trip with a great interest in the long-spanning and ancient history of this country. Join us in visiting the places inhabited by the emperors of times past, and in doing so, help future generations of this wonderful country to prosper!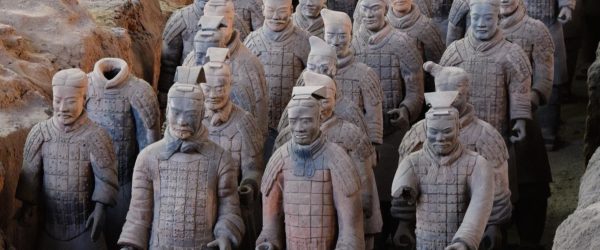 Trade Economics Tour in China
Your overseas adventures on the Silk Road will lead you on a journey along the world's oldest and most important trade route to unveil a rich cultural exploration into the heart of China and its past. Step into the past travels of ancient traders, amidst an intricate network of diverse cultures and religions, as you enjoy spectacular scenery and delicious local food. Discover grottoes, ruins, striking architecture, dramatic mountains, singing sand dunes, and camels.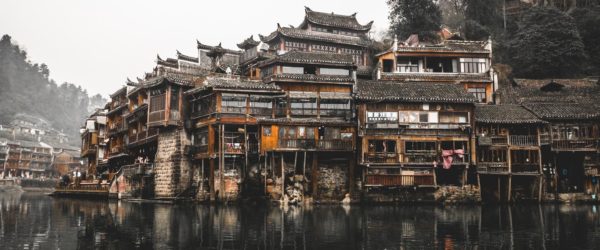 Uncover the Technology of Ancient China
China has both a dazzling modern face as well as the world's oldest continuing civilization. From its temples to its history to its landscape, this country is rated among the top tourist locations for a reason! On this trip to China, you will learn about the technology of ancient China while visiting the country's top attractions. The trip's highlights include hiking the Great Wall of China and cruising along Longqingxia Gorge. Book your global travel to China today!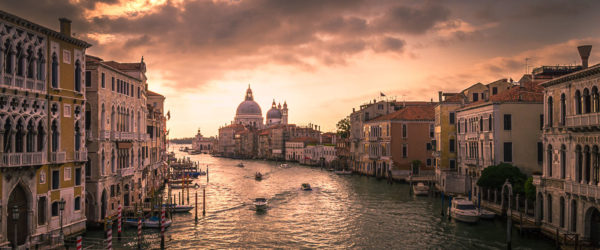 Underground Adventure in Italy
Come along on a tour of Italy to visit many of the country's interesting catacombs. Find out where important historical figures may have been laid to rest and what secrets the catacombs of Italy may hold.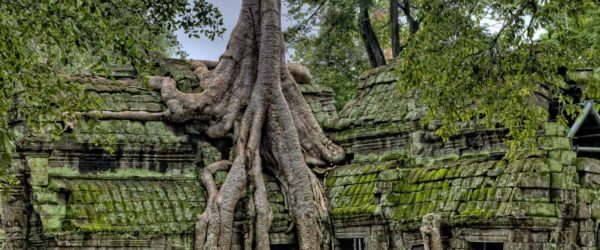 Volunteer Teaching in Cambodia
On this trip to Cambodia, you will volunteer with the youth and adults of the country to improve their health and lifestyle. You will have lots of opportunities to explore the area as well as to interact with the locals. Leave knowing you have made a difference by volunteer teaching in Cambodia this week!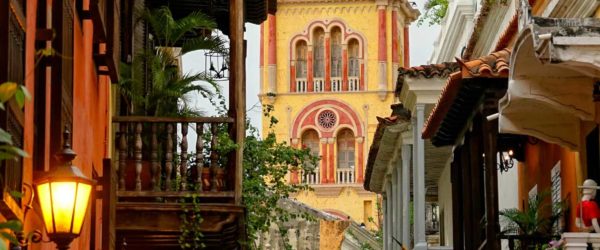 Volunteer Teaching in Colombia
Colombia is a beautiful country with a wide variety of cultures and landscapes. During your week in and around Cartagena, you will see beaches, wildlife (both the animal and human kinds), ancient castle walls, the busy marketplace, and unique restaurants and bars. But, you will leave knowing you have made a difference by volunteer teaching in Colombia this week!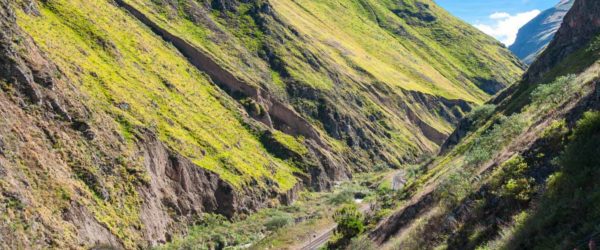 Volunteer Teaching in Ecuador
Ecuador is a beautiful and diverse country with four distinct regions. And although you are only visiting one of these regions on this trip, you will have the opportunity to interact with local people, try local cuisine, and see some of the amazing landscape of the area.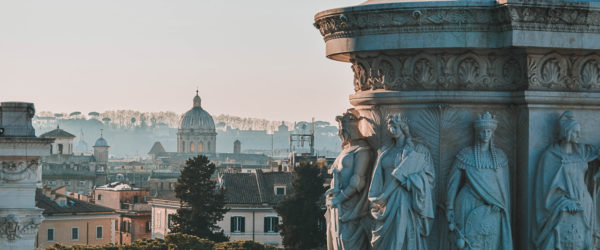 Wander Where the Gladiators Roamed
This ancient city has fascinated poets, politicians, writers and romantics for centuries, with its reminders of the past glory of the Roman Empire. Journey back in time and marvel at the creation of the ancients, medieval churches, and the art of the Renaissance!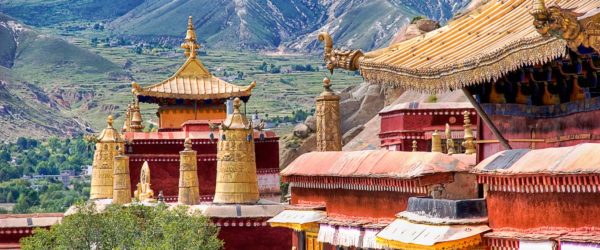 Wonders of Chinese Tibet
Journey to Tibet, also known as the "Roof of the World" to take in towering peaks, sacred monasteries, and witness the Tibetan's inseparable link to Buddhist principles. This is this trip of a lifetime, and not one to be missed!
Scroll to Top