Capture the most beautiful sites in the world!
Come along with us as we uncover picturesque landscapes and vibrant cultures. These trips allow you to grow your skills as a photographer and have the experience of a lifetime.
A Photographic Adventure in Namibia
Namibia is an elephant stomping ground where dunes are mountains and stripy safari sunsets paint the sky. Indeed, its awe-inspiring desert landscape and wavy shores are a must-see for all nature-lovers and adventurers. The trip's photography highlights include sailing Walvis Bay to spot the marine big 5, quad driving through the Namib Desert's endless dunes, and (of course!) touring Namib-Naukluft National Park. Book your global travel photography tour today!
Alaska Arctic Tour
Take a ride on the Aurora Winter Train during Spring break Learn about climate change first hand along the Alaska Railroad starting in Anchorage and concluding in Fairbanks. Enter the arctic circle for 2 days on this incredible adventure and enjoy a grey whale watching tour, a visit to one of the northernmost cities, explore the Anchorage Museum, flightsee in Denali, witness the aurora borealis and trek Fairbanks by dog sled.
Andalusian Adventure through Spain
Discover the beautiful sights, sounds, and flavors of Southern Spain. Journey through Sevilla, Granada, Cordoba, Ronda, and Zahara in this action-packed itinerary. Get ready for the ultimate Andalusian Adventure!
Argentina, Tip of the World Tour
Welcome to the very tip of the world! On this adventure, you'll explore by sea & land. Visit Tierra del Fuego National Park, Lake Fagnoano & Escondido, and the Beagle Channel. With sea & land animals galore, off-road adventures, and environmental wonders, this is a trip to not be missed!
Beautiful Barcelona
From Roman ruins and Modernist architecture to a vibrant nightlife, there's more than enough to see and do in Barcelona. This incredible week-long trip abroad will be an experience for all five senses that you'll always remember.
Buenos Aires Immersion
Ignite all of your senses as you dive deep into the rich & colorful culture of Buenos Aires, Argentina. This 11-day adventure has it all. Explore bustling city life, practice the art of empanada making, get in touch with the natural world & gaze upon some of the world's tallest peaks, and experience the lifestyle of Argentinian Gauchos. Come along with us!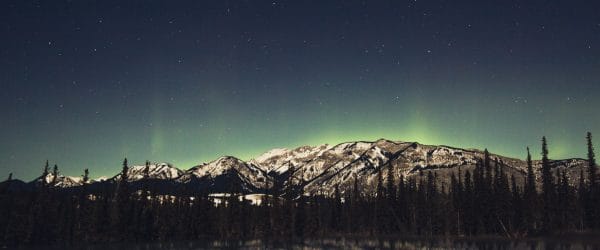 Capture the Northern Lights in Canada
Canada is a vast nation full of dense forests, cascading mountains, grand rivers, agricultural lands and more. However, the country is also faced with industrial and political demands that put a lot of pressure on the natural landscape and ecosystems. When getting involved with ecotourism activities, you have the opportunity to experience fully the natural beauty of a place. This trip's highlights include visiting top outdoor cities like Vancouver, Revelstoke and Banff.
Capturing the Northern Lights
We've all seen pictures of the beautiful Northern Lights, but now it's time to experience them. This tour will take you through prime locations to snag some fantastic shots of this natural phenomenon. Not to mention, you'll be exploring the various charming towns and beautiful landscapes of Finland.
Cherry Blossoms of Japan
Between late March to mid-April, most of the country celebrates the arrival of spring with cherry blossom viewings known as Hanami. Not only is this the perfect opportunity to take in Japan's incredible culture, but it's also an ideal time for photographers to capture some truly breathtaking images during their overseas adventures. This week-long tour is sure to give you plenty of peaceful springtime memories that you won't soon forget.
City of Dreams: Chefchaouen, Morocco
Bonjour and welcome to the blue city of Chefchaoen, the most captivating place for the photography enthusiast. Arrive in Tangier, visit the spectacle city of Chefchaoen and travel back in time in Fez to a world with mainstream technologies. Morocco is magical — Join us to see why.
Dubai Photography Tour
Dubai is a dynamic global travel destination. During your week to study photography here, you'll learn about slow-moving camels, fast-moving cars, and the speed at which Dubai turned into a huge cosmopolitan city, world-class tourist destination and hub of international business. Some of the top attractions in this trip include the Gold Souk, Jumeirah and more.
Great Barrier Reef Photography Expedition
The Great Barrier Reef is the perfect place for an eco adventure due to its vast undersea landscapes and wildlife. Spend your days under the clear waters diving and snorkeling at some of the best spots in the Great Barrier Reef. Take your time to observe the busy life of the coral reefs and capture amazing photos of manta rays, sharks, sea turtles, and so much more.
Historic Photography Tour in Italy
Italy is waiting for you! With 53 UNESCO World Heritage sites, Italy is home to thousands of ancient buildings and world-renowned works of art. From Milan to Palermo, the peninsula is the perfect location for immersing yourself in history and art. But Italy has even more to offer: breathtaking landscapes, exquisite food and interesting events. Here you are sure to find inspiration and unique subjects for your pictures.
Historical Tour in Albania
Albania might not be on everyone's radar, but the country's gorgeous landscape, unique features, and complex and fascinating history make it a perfect destination for international travel! While here, you'll get to hike mountains, explore caves, and take a dip in the thermal springs. Learn about the complicated history and all the country has overcome! From communist era museums to UNESCO World Heritage Sites, Albania has everything you could want and more!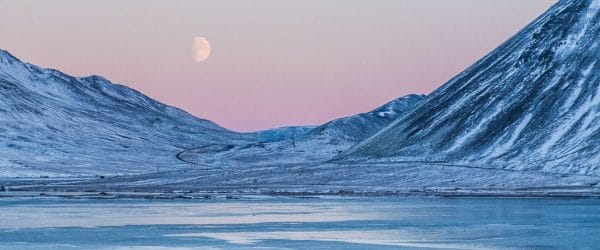 Iceland Arctic Tour
Explore the Arctic Ocean by cruise ship as it circumnavigates Iceland during your summer vacation. Embark in Rekyjavik after a guided tour with an expert in climate change and professor from Rekyjavik University. During this LNT Certified tour, make steps at UNESCO World Heritage Site Breidafjordur Bay, Lake Myvatn Nature Reserve, take part in an impact project in partnership with Ecology Project International and Travelers Against Plastic, visit islands, glaciers and see the aurora borealis.
Linger Longer in India
Explore the depths of India and its ancient Mughal history on this incredible 3-day tour. Experience the vibrant contrasts of Old and New Delhi. Discover the Taj Mahal & the stories that this magnificent architectural feat holds. Come along with us!
Mystical Magical Nepal
There is so much to be captured in Nepal! Explore medieval kingdoms, pagoda temples, and hillside villages. Experience ethnic cultures of the Newars, Gurungs & Tamangs on this epic photography expedition.
Niagara Falls for the Photography Enthusiast
Head to Niagara Falls, New York and experience the raw beauty and power of nature, man's unique innovations over the years, and stories from the past. Your study photography tour to this designated National Heritage area will provide you with unique photo opportunities to capture the character and power of an amazing natural wonder forming the backdrop for man-made creations, history, and culture.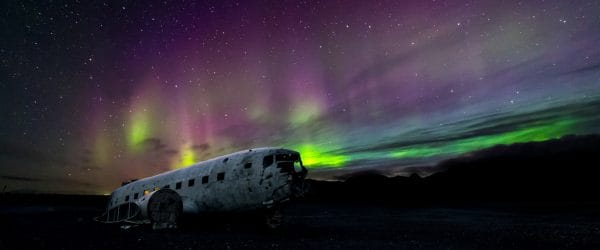 Northern Lights in Canada
Seeing the Northern Lights is one of those things that's on most people's bucket lists, but it can be difficult to spot them. Now, it's time for you to take a trip and make this dream a reality! It is said that you can see this phenomenon in the sky over Churchill up to 300 nights a year! Those sound like some good odds of catching this marvel.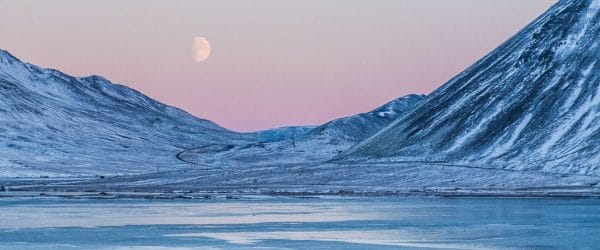 Norway Arctic Tour
Begin your Arctic educational tour in Tromso, Norway, a certified Sustainable Destination and embarkation point for your semi-private boating adventure. Study the implications of political science on climate change action while aboard a completely unique and once-in-a-lifetime arctic tour. During your cruise, visit several arctic islands, glaciers, see the aurora borealis, enjoy a whale watching tour, visit a small fishing village and meet with experts at the University of Tromso.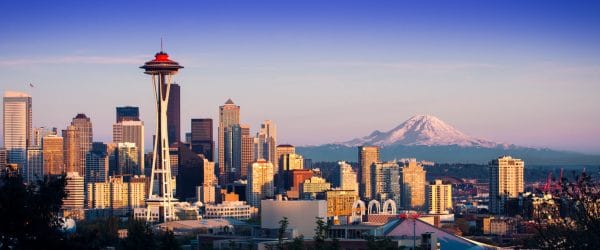 Photogenic Seattle
A trip to Seattle brings you to a city that isn't quite like any other in the country. The scenery is stunning in every direction you look, and there will be plenty to keep you busy during your study photography tour of the Pacific Northwest.
Photography in Beautiful Barcelona
With the captivating architecture of Antoni Gaudí, charming streets and seductive landscapes, Barcelona is a photographer's dream. Step off the train and be entranced immediately by the heart of this marvelous city. From the lively square of Plaza Catalunya bustling with tourists, vendors and musicians to medieval architecture of the El Gotic neighborhood, here you will be surrounded by picture perfect moments. Join this study photography tour today to develop memories for a lifetime.
Photography in the Lofoten Islands, Norway
The Lofoten Islands are a dream destination for any photographer. The stunning natural beauty and secluded location of this archipelago make a trip to Lofoten an overseas adventure unlike any other. Experience the fjords, mountains, and coastlines while marveling at the dramatic scenery and breathtaking beauty.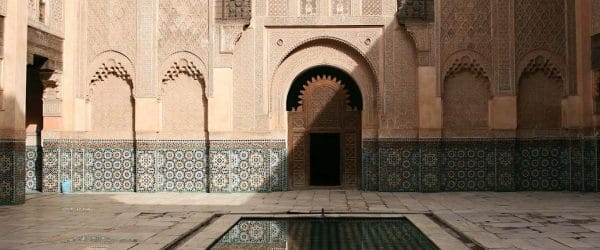 Photography Tour of Morocco
From camels crossing the shimmering sands of this ancient land to Berber goatherds tending their flocks on the slopes of the Atlas Mountains, Morocco is a stunning visual feast. You'll haggle at the ancient bazaars of Marrakech, visit royal mosques in Casablanca, and see imperial palaces and gardens. Along the way, you will study religion and photography — so be sure you bring plenty of batteries for your camera because you won't want to miss a single shot!
Photography Tour of New Guinea
With Papua New Guinea's tropical atmosphere and immense biodiversity, you feel like you're walking into an enchanted country. New Guinea is the second largest island in the world and is home to somewhere between 5 and 10 percent of the total species on the planet, some of which are still unknown to science! Bring along your camera for this incredible journey and don't miss a single shot.
Portugal: Off the Beaten Path
Portugal is surprisingly undiscovered by travelers in spite of its close proximity to Spain, a popular tour destination in Europe. On this 5-day tour, explore Lisbon, Sintra and Porto, and discover why Portugal is the best kept secret in Europe.
Redwood Photography Tour in California
Eco adventures to study photography in Redwoods National Park and the Pacific Coast of California will leave you astounded by the immense beauty in this part of the world. During this trip, you'll see the tallest trees in the world, abundant marine life, stunning vistas and so much more on this trip.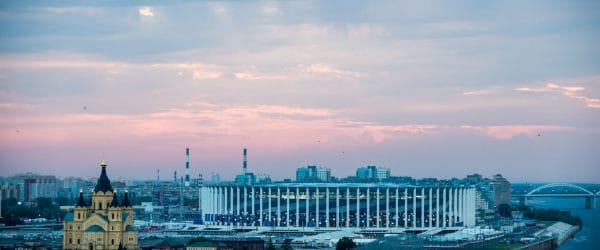 Russia: Land of the Tsars
Russia is the largest country in the world, and has a population of 144.5 million with tremendous cultural diversity, and as such, it is impossible to visit every worthwhile attraction. But join us on this trip abroad to see some of the highlights of this amazing country.
Singapore To Bangkok by Rail
Global travel simply does not get any better than a railway journey from beautiful Singapore to Bangkok. This route takes you through some of the most impressive parts of Southeast Asia and you will be spoiled for choice as have the opportunity to photograph the jewel-toned Indian Ocean, the majestic Batu Caves and the beautiful city of Bangkok.
Southwest US National Park Tour
Southwest US National Park Tour 9-Day Trip to the Grand Canyon, Zion & Bryce Canyon Previous Next DID YOU KNOW? At the Grand Canyon's widest point, it stretches 18 miles across? The grandeur of this canyon is absolutely incredible and we can't wait for you to experience it with us! The Worldwide Navigators Difference Sojourn …
Spirituality & The Sea in Bali
From cooking Balinese specialties to photographing ancient temples, Indonesia is a cultural experience full of overseas adventures that will intrigue visitors of any age. The sights and sounds of Bali do not disappoint, and the range of activities on this tour will leave you with an entire album of photos. This trip just brushes the surface! We hope you can join us on this week-long tour in the heart of Indonesia.
Study Sustainable Tourism in North Macedonia
On this group trip to North Macadamia, you will immerse yourself into the culture of its people, as well as having some adventures in the country's great outdoors. The trip highlights include visiting the Bay of Bones, enjoying a donkey safari, and boating into one of the world's deepest caves. Plan your travel abroad experience today!
The History and Culture of Cuba
In Cuba, discover a world of history, architecture, native wildlife and stunning coastlines. Cuba has played a part in the lives of revolutionaries, writers and nature enthusiasts for centuries. With the easing of travel restrictions in recent years, it has become more accessible for U.S. citizens to discover the culture and intrigue of this island nation.
Trekking Argentina's Mt. Aconcagua
Argentina abounds in nature and has an expanse of iconic peaks. Mt. Aconcagua is the highest mountain in the southern hemisphere and is known for its glistening glaciers, rivers and valleys, and spectacular wildlife. The landmark has attracted global attention for decades. This trip's highlights include the Relinchos Valley, Guanacos and more.