There's a world of discovery!
Retrace the steps of famous explorers like Lewis and Clark, voyage around the "Sandwich Islands" like Captain Cook, or discover the birthplace of Thomas Edison. Experience these massive explorations and discoveries of the past to inspire new technology and inventions for the future.


Andalusian Adventure through Spain
Discover the beautiful sights, sounds, and flavors of Southern Spain. Journey through Sevilla, Granada, Cordoba, Ronda, and Zahara in this action-packed itinerary. Get ready for the ultimate Andalusian Adventure!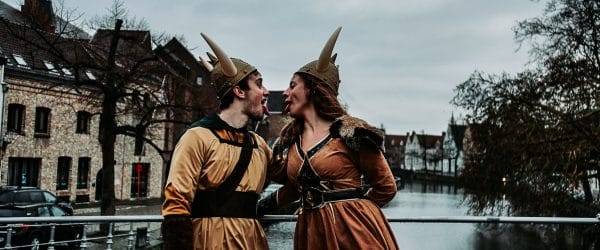 Iceland Viking Discovery
Despite its name, Iceland is more than just icy glaciers and freezing temperatures. It's filled with beautiful mountains and fields of lava from volcanoes. Join us as we visit every corner of Iceland, exploring Viking heritage and learning more about a civilization most have heard of but know little about.
The Laura Ingalls Wilder Experience
American author Laura Ingalls Wilder captured the life of a pioneer family that moved throughout the American midwest. Her work is held close in the hearts of millions of readers. Come along as we explore many of the places Laura Ingalls Wilder mentioned in her books to gain a better appreciation of what life was like for her growing up over 100 years ago.
Vietnam Short Stay
Halong Bay to Ho Chi Minh City journey is excellent for travelers who want to know about the heritage, culture, cuisine, and wonders of Vietnam. The trip covers a cycle ride of Hanoi's Old Quarter; the Halong Bay cruise on a traditional junk boat; visit of UNESCO world heritage site Hoi An on foot; and the amazing network of Cu Chi Tunnels