Partnership for the Goals
In order to progress, there needs to be collaboration
Collaboration needs to come from all levels; within communities, in the private sector, between local and national governments, and in partnerships between nations across the globe. Progress in reducing inequality, poverty, and hardships throughout the world comes from a place of shared values and a unified vision. What's your vision for a healthy, sustainable, and equal world?
Make an Impact on Partnership for the Goals​

Work with Local Nonprofits and Organizations – Connect with local organizations to encourage partnerships across borders to work towards these goals.
1 of 1

Provide Education on Political Change for Least Developed Communities – Least developed communities often lack the resources needed to access political groups that can bring them change. Help empower communities by providing education on the impact they can have on a regional and national level.
1 of 1

Encourage & Promote Effective Partnerships – Work with local communities to encourage and promote effective and strategic public, public-private and civil society partnerships.
1 of 1

Groups have hosted workshops with small communities to write proposals to be sent to local government groups.
1 of 1

Students have partnered with local politicians to bring awareness on issues least developed communities deal with everyday.
1 of 1

Groups have connected communities with strategic partnerships across the globe to help them in the success of their goals.
1 of 1
Where will you make your difference?
Ancient Civilizations in Turkey
With its unique position as the bridge between Europe and Asia, the nation of Turkey has long been an important location for human civilizations. Turkey is filled with important landmarks that open a door to these ancient civilizations.
Barcelona Off the Beaten Path
On this trip to study hospitality in Barcelona, you will visit top-rated hotels and restaurants while also seeing some of the city's top attractions. The trip's highlights include exploring Park Güell, touring the Monastery of Montserrat, and viewing the city from the sea and sky. Book your educational student tour today to see magical Barcelona!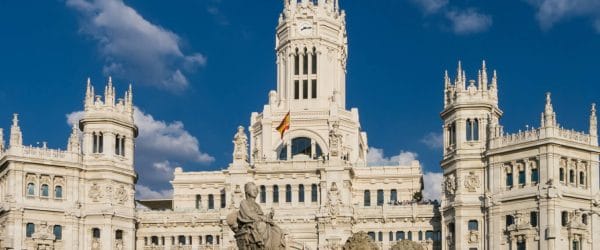 Best of Madrid
Spend five glorious days getting to know the beguiling Spanish capital of Madrid. Explore world-famous museums, stroll through elegant gardens, and wander quaint cobblestone streets. Indulge in traditional Spanish tapas and fresh churros and find out why Madrid is known all over the world for its culinary scene.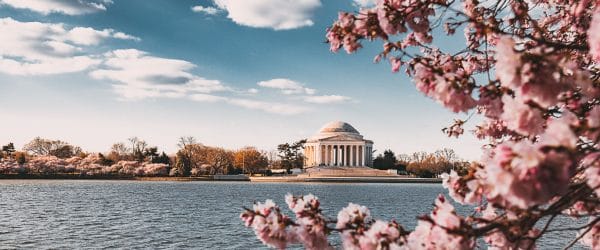 Birth of a Nation in Washington DC
On this 7-day tour, explore the historic Georgetown, go on a culinary tour, discover the National Mall by bike and enjoy a dinner cruise on the Potomac River. Join us on a discovery of American's past, present and future on this historical tour of our nation's capital city.
Caribbean Medical Expedition
In partnership with International Medical Relief, join us as we travel to Haiti for medical relief and public health education. The Haitian culture is incredible and diverse, with much strength and resolve.
Catholicism in Vatican City
Welcome to Italy, or more accurately, Vatican City! On this 7-day tour, explore this small, influential city and learn about Catholicism straight from the source by visiting Old St. Peter's Basilica, the Apostolic Palace, the Sistine Chapel and the Gardens of Vatican City.
Charles Darwin Adventure in the Galapagos
Follow in the footsteps of the great naturalist and father of the theory of evolution Charles Darwin as you discover the unique variations of animals living among the rocky, volcanic islands of the Galapagos! You'll rub shoulders with the giant tortoises and blue-footed boobies, snorkel with sea turtles and baby sharks, and maybe catch a glimpse of a dolphin or humpback whale as you go island-hopping.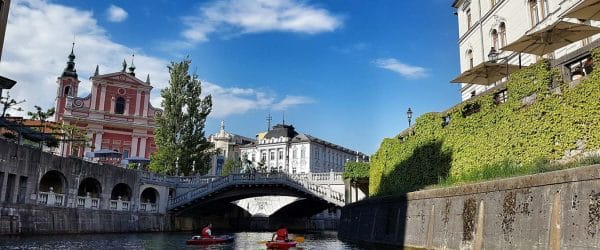 Discover the History of Slovenia
Between its stunning medieval architecture, vibrant city streets, and breathtaking natural landscapes, the small country of Slovenia truly has something for everyone. Travel abroad on this incredible eight-day tour and learn what you've been missing out on for so long.
Eleanor Roosevelt Tour in New York & Washington DC
Eleanor Roosevelt was the First Lady of the United States from 1933-1945. She was an important political figure and activist, and she's said to have had a great deal of influence during her husband's presidential terms. On this trip with an emphasis on women's studies, you'll learn all about Eleanor's life and how she changed America.
Experience the Aspen X-Games
The Winter X-Games in Aspen, Colorado is one of the most exciting events of the year! Come experience thrilling events and amazing shows, all while enjoying adventures in travel like skiing, snowshoeing, and adaptive volunteering!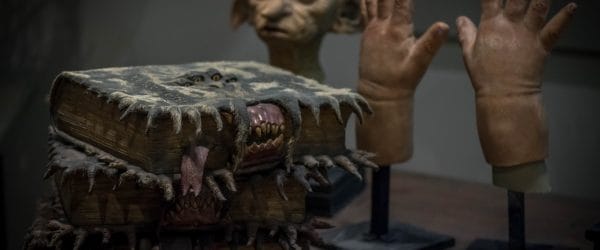 Harry Potter Tour in England
Muggles, Welcome to London! Prepare to enter the magical wizarding world on this Harry Potter tour in London where you'll see amazing sets and props used in the films, explore destinations that inspired J.K. Rowling, shop in unique Harry Potter stores, create magical potions, and more. If you're a Harry Potter fan, then this is where you need to be.
Honduras Medical Expedition
Welcome to Honduras, a country known for its natural beauty and extreme poverty, with more than 50% of the population destitute. Health care is almost nonexistent in the rural areas of the country where your team will work in partnership with International Medical Relief.
Human Rights and Buddhism in Myanmar
Myanmar is a country full of history and spirituality, but beyond the beauty lie serious human rights issues related to freedom of speech, religion genocide and more. To get an insider's look at what's happening around the world, travel abroad and connect with local organizations as well as residents of the area to get a deeper understanding of the bigger picture. This trip's highlights include visiting the Yangon Buddhist University, various pagodas and more.
India Medical Relief & Holi Festival
In 2018 alone, it is estimated that 2.4 million of its citizens died of treatable conditions. Poor quality care and insufficient access to healthcare are contributors to this death count. Join us in partnership with International Medical Relief in providing quality medical care for the communities surrounding Mumbai.
Joan of Arc Historical Tour
From her beginnings as a peasant girl, Joan of Arc relied on her faith to become a heroine of France during the Hundred Years War. Centuries later, she is now a cultural icon and one of the most revered saints in Roman Catholicism. On this ten-day Women's Studies tour, you'll uncover all the major events of Joan's short yet remarkable life and visits sites such as Basilique Sainte-Jeanne d'Arc. From her birth and upbringing to her mission to free France to her tragic death and redemption.
Koh Rang, Cambodia Medical Expedition
Encompassing a number of picturesque islands, the Koh Rong Archipelago delivers the kind of off-the-radar experience that many of South East Asia's islands offered 30 years ago prior to a rise in tourism; where white sand beaches, protected reefs, and jungle-covered hills remain untouched. Worldwide Navigators has partnered with International Medical Relief, Song Saa Private Island and the Cambodian government to provide healthcare to islanders living within the Archipelago of the Thailand Gulf.
Lisbon: A Primer to Portugal
Experience postcard-perfect Lisbon. Wander the cobblestone streets that climb into twisting, tile-adorned neighborhoods, each one its own treasure. In this old, vertical city, one thing is evident: Lisbon proudly holds on to its history as a sea-faring nation and its identity as hard-working artists and artisans.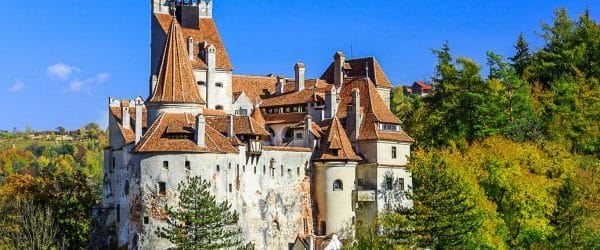 Mystical Romania
Mesmerizing landscapes, historic towns, and mystical castles, oh my! This five days trip covers Bucharest and the southern part of Transylvania, a land of fairy tales, mystical castles, and medieval cities. Come along for this historically rich, not-to be missed trip of Romania.
Mythology Tour of Athens
Athens is one of the original havens of Greek mythology. The city derives its name from the goddess Athena, who won the city's patronage after a bitter contest with Poseidon.
NASA Kennedy Space Center in Florida
NASA's Kennedy Space Center does not disappoint when feeding inquisitive STEM minds on educational student trips. Central Florida proves to be a bonus in this experience to study STEM as it boasts many opportunities for discovery and exploration through water adventures, encounters with nature, and science-focused museums.
New Mexico Nature Spectacular
A fun-filled adventure – New Mexico is known as the mesmerizing Land of Enhancement. From its juniper-speckled hills to gypsum sand dunes to never-ending plateaus, the country makes your wildest dreams a reality. Immerse yourself it's the country's nature, culture, and tradition on this trip to New Mexico.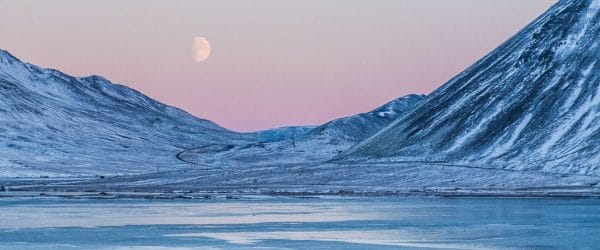 Norway Arctic Tour
Begin your Arctic educational tour in Tromso, Norway, a certified Sustainable Destination and embarkation point for your semi-private boating adventure. Study the implications of political science on climate change action while aboard a completely unique and once-in-a-lifetime arctic tour. During your cruise, visit several arctic islands, glaciers, see the aurora borealis, enjoy a whale watching tour, visit a small fishing village and meet with experts at the University of Tromso.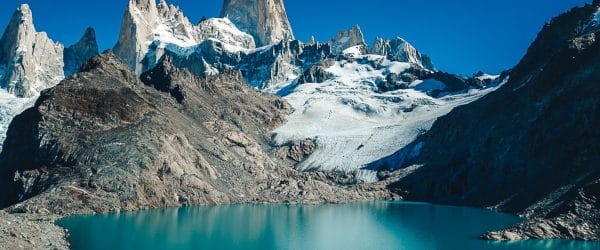 Patogonia Adventure
At the end of the world lies Patagonia, a wild and rugged land filled with breathtaking landscapes and eye-catching flora. Come alive as you spend seven days exploring this wild frontier, from areas of pure isolation and vast emptiness to tourist-filled camping towns and waters teeming with wildlife.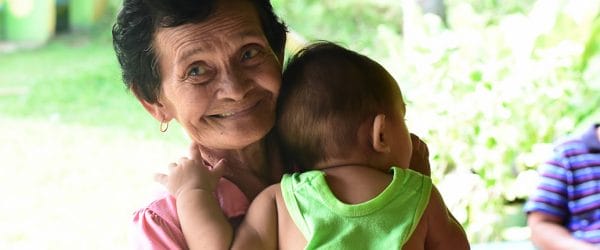 Philippines Medical Expedition
We are excited to return to Leyte — one of the most beautiful islands in the chain of 7,107 islands that make up the Philippines with our partner International Medical Relief. Your group will provide acute medical and dental care to many families while teaching them how to stay healthy in their environment.
Pingzi Sky Lantern Festival in Taiwan
Grab your passport and explore the elegant island country of Taiwan. Combining traditional culture with state-of-the-art technology, the Taiwan Lantern Festival is a dazzling party and one of the biggest and most spectacular lantern festivals in Asia!
Renewable Energy in Iceland
Discover the unique story of one of the world's leaders in renewable and sustainable energy. Stand in awe of your surroundings while you experience the wonderland sculpted by Earth's natural elements. Discover the delicate balance of Iceland; between fire and ice, light and dark, the natural world and man made innovation.
Restless in Bangkok
The bustling metropolis is a real concrete jungle, but her subtle polarity might not be visible by simply looking across the city skyline. Rich and poor, fancy malls and small food carts, modernity and tradition, Buddhism and animism, all merging together to create this vivid international city. Bangkok attracts people from all backgrounds and origin. Step out of the comfort of your hotel and dive in!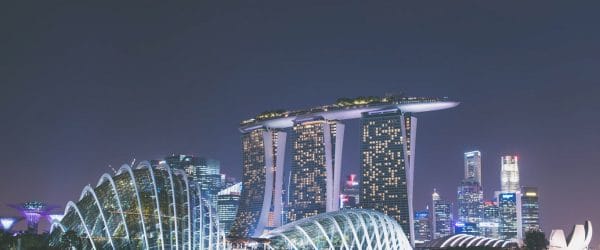 Singapore Ultimate Adventure
Looking for the ultimate adventure? Join us for a 10-day trip to Singapore where we'll visit the well-known places like Chinatown, the Marina Bay Sands Hotel and the Botanical Gardens, but we'll also visit the lesser-known areas like the Outram, Kranji Countryside, Palau Ubin and even a river safari! There's no better way to see Singapore. Won't you join us?
Sustainable Tourism in Iceland
Due to its spectacular nature and wildlife, Iceland is topping bucket lists and hitting the headlines. With increased visitors every year, there appears to be no end to the wonders of Iceland's northern land. On this trip to Iceland, visit the country's top attractions while engaging in sustainable tourism. The trip's highlights include indulging geothermal waters of the Blue Lagoon, spotting whales in the Northern Atlantic Ocean, and watching the wondrous Northern Lights with awe. Book your overseas adventure to Iceland today!Due to its spectacular nature and wildlife, Iceland is topping bucket lists and hitting the headlines. With increased visitors every year, there appears to be no end to the wonders of Iceland's northern land. On this trip to Iceland, visit the country's top attractions while engaging in sustainable tourism. The trip's highlights include indulging geothermal waters of the Blue Lagoon, spotting whales in the Northern Atlantic Ocean, and watching the wondrous Northern Lights with awe. Book your overseas adventure to Iceland today!
The Trans-Siberian Railway Expedition
Discover three of the world's largest countries – Russia, Mongolia and China – while traveling on the iconic Trans Siberian Railway! Whether you're a beginner or seasoned traveler, your ten-day journey across miles of unspoiled lands will surely be one of the top adventures of your lifetime!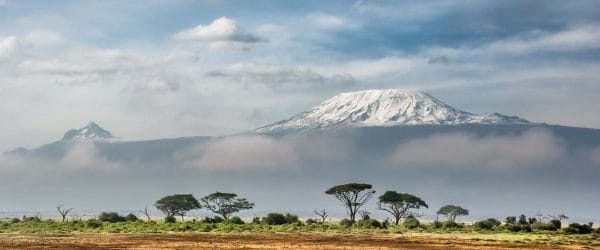 Trekking Mount Kilimanjaro in Tanzania
Tanzania is renowned for its wildlife, beaches, culture, and people. Mt. Kilimanjaro attracts visitors with its snow-capped summit and forested flanks. On this expedition, you will experience a life-changing trek through Tanzania's rugged terrain surrounding Mt. Kilimanjaro. The trip's highlights include spotting colobus monkeys in Montane Forest, sleeping under Africa's starry night sky, and (of course!) ascending to Mt. Kilimanjaro's highest summit. Book your global travel adventure today!
Trinidad & Tobago Medical Relief Trip
In Trinidad and Tobago there is a concerning ratio of 18 doctors to every 100,000 citizens. Consequently, thousands of Trinidad and Tobago's citizens die annually from preventable illnesses, and these numbers are increasing. We have been invited in partnership with International Medical Relief to intervene in the remote areas of the country to provide quality medical care for its citizens.
Uganda Medical Expedition
Join us as we return to Uganda to provide lifesaving care and extensive health education in small villages around Kampala and Jinja in partnership with International Medical Relief. Your group will participate in an ongoing effort to empower communities to take steps for better preventative care through community health education and in training community members to help others in their communities.
Ultimate Scotland
Visit scenic Scotland on this eight day whirlwind tour. traditional Scottish cuisine and music, and dive into Scotland's history and legends. We'll take the road less traveled through Highland landscapes complete with lochs, mountains, and moors. Take in the sights of white sand beaches and mystical fairies on the Isle of Skye.