Calling all animal lovers!
Adventure along with us as we discover majestic creatures in their natural habitats. Whether it's roaming the African plains with lions or swimming with dolphins, these trips combine cultural experiences with exciting animal adventures that leave students with incredible stories.
A Malaysian Island Animal Adventure
Borneo – deep rainforests, pristine beaches, native tribes, fascinating wildlife, and spectacular natural beauty. This trip to Borneo will provide you with an adventure-packed week of fun and education. Hang out with orangutans, snorkel with exotic marine life, take a train to traditional villages, and so much more! You'll be sure to have an outstanding time and gain a deeper global understanding of our spectacular earth. Start planning your world travel today!
A Photographic Adventure in Namibia
Namibia is an elephant stomping ground where dunes are mountains and stripy safari sunsets paint the sky. Indeed, its awe-inspiring desert landscape and wavy shores are a must-see for all nature-lovers and adventurers. The trip's photography highlights include sailing Walvis Bay to spot the marine big 5, quad driving through the Namib Desert's endless dunes, and (of course!) touring Namib-Naukluft National Park. Book your global travel photography tour today!
Alaska Arctic Tour
Take a ride on the Aurora Winter Train during Spring break Learn about climate change first hand along the Alaska Railroad starting in Anchorage and concluding in Fairbanks. Enter the arctic circle for 2 days on this incredible adventure and enjoy a grey whale watching tour, a visit to one of the northernmost cities, explore the Anchorage Museum, flightsee in Denali, witness the aurora borealis and trek Fairbanks by dog sled.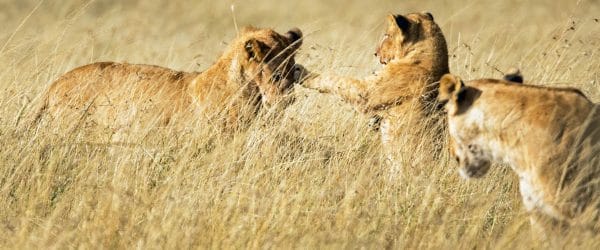 Animal Science & Conservation in Senegal
Located in Western Africa, and labeled as one of the continents most stable countries, Senegal is the opposite of dull. The lively location has vibrant markets and glittering nightlife, as well as wildlife and nature galore. Come along for an unforgettable journey to learn about animal science and conservation in Senegal while encountering the country's wildlife and culture.
Animal Science & Conservation in Tanzania
Tanzania is where giants roam, an airborne adventure, and a Swahili paradise. From its spectacular wildlife to pristine beaches to lively culture, the country has it all! Come along for an unforgettable journey to learn about animal science and conservation in Tanzania while visiting the country's top attractions.
Animal Science & Conservation in Zambia
Zambia is known for its remote and spectacular wilderness which is full of a diversity of awe-inspiring wildlife. Come along for an unforgettable journey to learn about animal science and conservation while adventuring into Zambia's rugged terrain, immersing yourself into its culture, and encountering its most spectacular wildlife.
Animal Science Tour in New South Wales
Eco adventures in New South Wales, Australia is unlike any other. The huge variety of unique fauna is enough to make the trip memorable, but the breathtaking views and intriguing Aboriginal history add so much more. See wallabies, koalas, reptiles, and more while gaining a deeper understanding of their delicate ecosystem.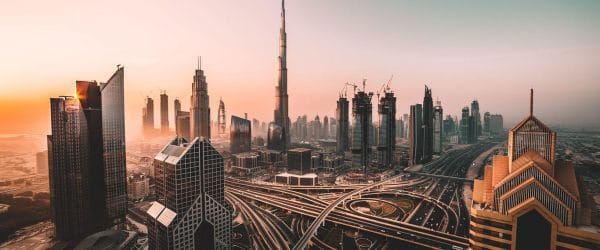 Arabian Wildlife Expedition in the UAE
Known for its vast landscapes of rocky deserts, waterless mountains, and long-winding coastlines as well as its abundant wildlife, the UAE is an ideal location for tourists who have a desire for adventure. This trip to Dubai and its surrounding areas will provide you with the life-changing opportunity to ride with Arabian horses in the desert, dive with underwater creatures, and experience Arabian culture – all while gaining a deeper global understanding of our world.
Argentina, Tip of the World Tour
Welcome to the very tip of the world! On this adventure, you'll explore by sea & land. Visit Tierra del Fuego National Park, Lake Fagnoano & Escondido, and the Beagle Channel. With sea & land animals galore, off-road adventures, and environmental wonders, this is a trip to not be missed!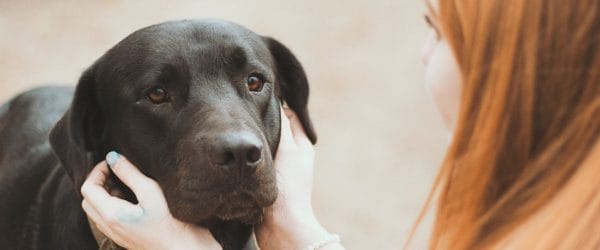 Best Friends Animal Sanctuary
Share an adventure in volunteer work with the animals at Best Friends Animal Sanctuary. Explore the dramatic scenery of Zion and Bryce National Parks and the serenity and magic of the sanctuary's home in Angel Canyon. Your new buddies await you in Dog Town, Cat World, Horse Haven, Marshall's Piggy Paradise, Bunny House, Parrot Garden, or Wild Friends!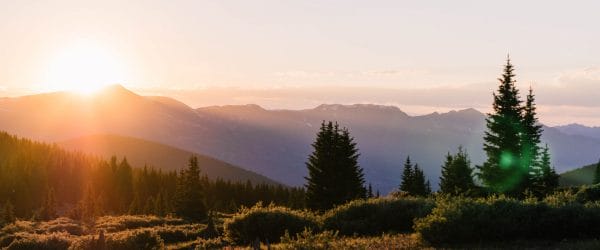 Bison Tour in Colorado
Visiting Colorado is a trip to the wild west to experience panoramic peaks and frontier-styled streets. From its mountain villages to its massive ski hills to its fantastic vistas, the state has long beckoned adventure lovers. On this trip, learn about and view America's native bison while visiting the state's top attractions. The trip's highlights include white-water rafting down the Arkansas River, food touring the city of Denver, and horseback riding through the rocky mountains.
Borneo Orangutan Expedition
Borneo, the world's third largest island, is a lush and tropical paradise just waiting to be discovered. This is the only place on the planet where orangutans live freely in the wild. Join us in this once in a lifetime Orangutan tour!
Botswana Animal Science Tour
With some of the most spectacular wildlife spectacles on our planet, Botswana is one of the most exceptional safari locations in Africa. Indeed, this is a place where wild animals rule; large cats roam the wilderness and elephants tower. On this trip, get an up-close and personal experience with Africa's wildlife — from white water rafting to ground safaris to hot air balloon rides, your trip abroad will leave you feeling both exhilarated and inspired.
Botswana Safari
Discover one of the wildest and perhaps most beautiful parts of Africa! The world's most amazing animals are around every corner in Botswana, so if you're an animal lover, or just want the adventure of a lifetime, this getaway will certainly not disappoint!
Brazilian Wildlife Tour
Filled with an enormous diversity of plants and wildlife that includes 300 species of mammals and 1,000 species of birds, you will find among those inhabitants the elusive jaguar and the giant river otter. Travel to the Pantanal and take river and land safaris through this isolated region in search of jaguars. Experience even more of the rich biodiversity on horseback, by canoe, and walking the trails. Experience and treasure this UNESCO World Heritage Reserve and Biosphere.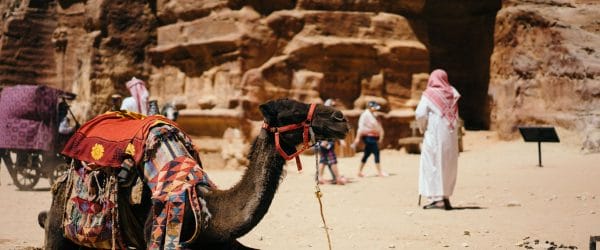 Camel Trek Adventures in Dubai
Ecotourism and nature conservation may not be your first thought when you think of Dubai and the UAE, but the government's commitment to sustainable tourism and preserving the environment is growing. Join us to discover their conservation efforts through experiencing the UAE's first national park as you go camel trekking in the desert, take a wildlife safari, explore the ancient art of falconry, and sleep in the desert under an Arabian sky.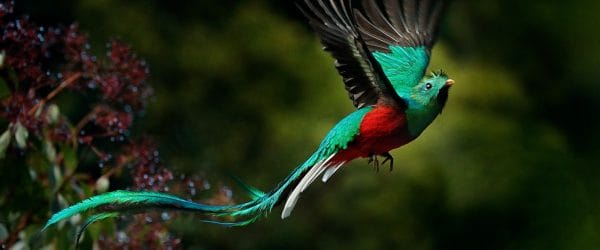 Central America Birding Tour
Join us on a tour of some of Costa Rica and Nicaragua's wildest places. Accompanied by an expert birdwatcher, we'll explore through this bird-watching paradise! Pack your binoculars and hiking boots as you head to Montverde Cloud Forest, Arenal National Park, and the private rainforest reserve of the Ro Indio Maiz World Heritage National Park.
Central Region Uganda Tour
Spend 3 days discovering the beautiful central region of Uganda. Tour Buganda, the country's post-colonial kingdom, volunteer with health and water sanitation projects, and embark on a wildlife safari. If you only have a few days to spend in this incredible African country, don't miss out on this engaging tour!
Charles Darwin Adventure in the Galapagos
Follow in the footsteps of the great naturalist and father of the theory of evolution Charles Darwin as you discover the unique variations of animals living among the rocky, volcanic islands of the Galapagos! You'll rub shoulders with the giant tortoises and blue-footed boobies, snorkel with sea turtles and baby sharks, and maybe catch a glimpse of a dolphin or humpback whale as you go island-hopping.
Churchill Polar Bear Adventure
Join us for a week of exploring one of the few yet-untamed areas of the world while enjoying the rare and breath-taking opportunity to view polar bears in their natural habitat. Visit two of North America's most beautiful and remote towns and learn about the fascinating history and culture of the Canadian North.
Conservation & Sustainability in Vancouver
From seeing stunning, centuries-old forests to visiting beautiful gardens reclaimed from old limestone quarries to whale watching, Vancouver Island is a must-see for people interested in conservation and who wish to study sustainability. You'll learn about how they do it while taking in some of the most breathtaking wild sights you'll ever witness in the raw, wild beauty of Vancouver Island!
Desert Trekking in Lanzarote
Lanzarote is a compelling island will extraordinary geology. Indeed, the location has over 300 volcanic cones, palm-filled valleys, and black lava fields to explore, making it the perfect place for an adventure. On this Lanzarote trek, you will hike the Gaurdilama Volcano, explore the Valley of a Thousand Palms, and hike among the towering Femara Cliffs. Each day is action-packed, educational, and explorative.
Discover Sri Lanka
With diverse landscapes, rich culture and pristine beaches, Sri Lanka has something for travelers of all kind. The exotic island beaches and sites of mythological epics to sacred Buddhist relics make Sri Lanka one of the most enchanting destinations in the world. 
Discover the Indri Indri in Madagascar
Get ready for an animal adventure of a lifetime! On this journey through Madagascar, we'll visit the largest lemurs in the world, called the Indri Indri. You'll explore the rainforests to discover chameleons, reptiles, and a variety of species native to this wild land.
Discover Uganda's Eastern & Northern Regions
Discover Eastern & Northern Uganda 10-Day Ultimate Uganda Tour Previous Next ADD AN IMPACT! During this tour, your group will not only become immersed in the local culture's customs, but you will also have the opportunity to volunteer at a children's rehabilitation center, as well as a rhino sanctuary. The Worldwide Navigators Difference Sojourn – …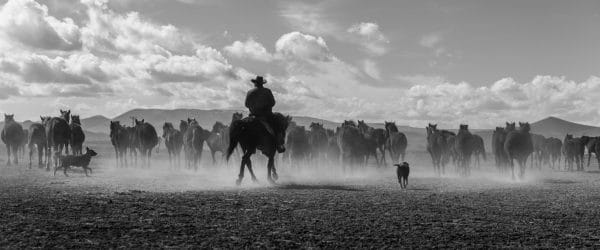 Dude Ranch Retreat in Colorado
Have you ever wanted to get a taste of what it's like to be a cowboy? On this sustainable travel expedition, you'll visit the Black Mountain Ranch in Vail, Colorado. You'll ride a horse, shoot a gun, and attend a real-life rodeo. This trip's highlights include Volunteer at a Native American Reservation, white water rafting and beyond. Book your trip today!
Eco Adventures in Marine Conservation in Belize
Combine your scuba diving skills with your love for the marine world on unique eco adventures to study marine sciences while you work to preserve the Belize Barrier Reef, the second largest reef system in the world! Join us in monitoring the health of the reef and its inhabitants and managing the impacts of the invasive lionfish that have no natural enemies and are destructive to the natural balance of the reef. Your efforts make a difference!
Eco Exploration of The Gambia
While The Gambia is the smallest country in Africa, it has a captivating array of places to explore and attractions. On this educational student trip to The Gambia, you will have an informational, cultural, and adventurous experience. Some of the highlights include spotting the Big Five wild animals on a photo safari, kayaking the Gambia River, discovering the village of Gunjar, and taking a traditional cooking class.
Eco Tours in the Philippines
The Philippines is an archipelago and home to several islands considered some of the most beautiful in the world. From unspoiled, pristine beaches, to adventure lurking around every turn, it's sustainable travel of a lifetime that you won't soon forget.
Ecology in Puerto Rico
From sunny beaches, lush rainforests, lovely mountainscapes, dry arid forests, lakes, rivers and various bioluminescent beaches, there is so much to explore in Puerto Rico. While this tour only scratches the surface of what Puerto Rico has to offer, it gives you a taste of all the ecotourism opportunities on the island, and more importantly, while you study environmental sciences, you are helping the local economy continue to recover from the devastation left behind by Hurricane Maria.
Ecotourism Studies in Thailand
Visit the Land of Smiles for eco adventures in Thailand, full of intricate temples, rich gastronomy, and an elephant nature park experience of a lifetime! Enjoy two days and one night with the elephants as you learn about the animal ecotourism issues facing Thailand and how you can play a part in improving ecotourism and conservation efforts around the globe.
Elephant Adventure in Chiang Mai & Chiang Rai
Venture to Thailand's mountainous region of Chiang Mai and Chiang Rai where you will have the chance to explore temples, indulge in local customs, and make friends with the gentle giants at Thailand Nature Park's home of rescue and rehabilitation center!
Elephant Nature Park Short Stay
Get a taste of northern Thailand on this 3-day excursion to Chiang Mai! Explore beautifully constructed white and gold temples, elephants living in a safe, protected area, and unforgettable panoramic views. ยินดีต้อนรับสู่ประเทศไทย!
Environmental Biology & Math in Costa Rica
On this trip to Costa Rica, you will have an educational and adventurous experience. The trip's highlights include hiking up the tallest volcano in the country, zip-lining through a cloud forest, and embarking on a safari through Santa Rosa National Park. Book your overseas adventure to Costa Rica today!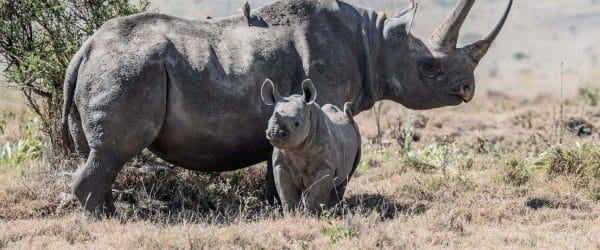 Experience an African Safari in Texas
Study animal sciences on an adventure in conservation by close encounters of an African Safari in Texas and experience more than a safari. Go behind the scenes to see the efforts, programs, and progress in conservation being made at Fossil Rim Wildlife Center. Discover how their research and cooperative ventures help to solve the wildlife crisis for rare and endangered species and preserve diversity for sustainable development of ecosystems to support all life.
Exploring Banff National Park in Canada
Banff is one of the most popular destinations to study environmental sciences in the Canadian Rockies. From its majestic peaks, pristine mountain lakes and welcoming mountain towns, Banff and the surrounding region have discovered what it truly means to live alongside majestic animals and to protect their species and habitats at all cost.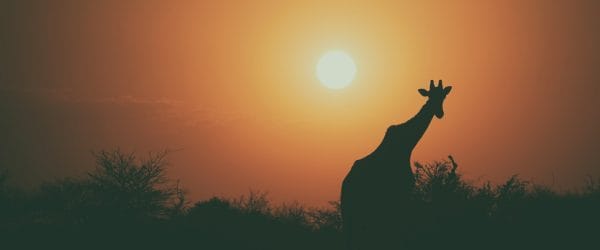 Exploring Zambia & Hospitality Studies
Zambia is known for its remote and spectacular wilderness, which is full of a diverse and awe-inspiring array of wildlife. It is a rare location where animals wander through unfenced lodges. During your overseas adventure to Zambia, you can enjoy a variety of cultural, adventurous, and educational experiences. The trip highlights include experiencing an on-foot photo safari, zip-lining along Victoria Falls, and visiting Mikuni village as honored guests.
Gorilla Trek in Uganda
Immerse yourself in thick green forests while hiking through national parks and learning about the natural behavior of the endangered mountain gorillas. Gorilla trekking is an unforgettable experience that will not only help you learn of their unique habits, but it will also help the surrounding areas fund for more research and conservation projects. Contribute to the protection of the gorillas and help teach local kids how important gorilla conservation is to them and their home.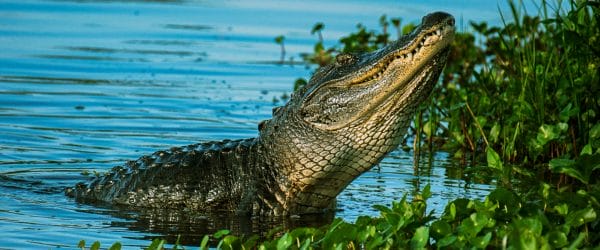 Houseboat Living in the Florida Everglades
Houseboat living is a once-in-a-lifetime adventure. Live in the Florida Everglades and play on its waterways, explore the Mangrove Forests, learn about the delicate ecological balance between the birds, fish and animals and how the Mangrove Forest supports its inhabitants.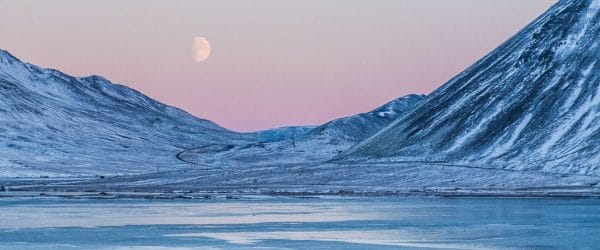 Iceland Arctic Tour
Explore the Arctic Ocean by cruise ship as it circumnavigates Iceland during your summer vacation. Embark in Rekyjavik after a guided tour with an expert in climate change and professor from Rekyjavik University. During this LNT Certified tour, make steps at UNESCO World Heritage Site Breidafjordur Bay, Lake Myvatn Nature Reserve, take part in an impact project in partnership with Ecology Project International and Travelers Against Plastic, visit islands, glaciers and see the aurora borealis.
Island Adventure in Trinidad & Tobago
Overseas adventures in Trinidad and Tobago are filled with Indian heritage, Caribbean culture and the laid-back ambiance of the islands. Whether you're visiting to learn about conservation, Caribbean culture and history, or the biological diversity of an island, you'll gain an appreciation for Trinidad and Tobago's unique place in the world over the course of the week.
Jane Goodall Tour in Tanzania
Over 60 years ago Jane Goodall arrived at Gombe River in Tanzania to study the local communities of chimpanzees. Her work has brought us closer to our primate relatives who are still being cared for and studied today. Here you'll have a unique opportunity to observe and learn how these wonderful primates shape our understanding of humankind. There is an optional add-on six-day Kilimanjaro climb for the ultimate Tanzania adventure.
Journey Through Peru
As the historical hub of the Incan Empire, Peru has a lot to offer in the way of a cultural timeline. Add brilliant Pacific waters, mountain ranges, and steep sand dunes and you have what sets this South American region apart as a truly diverse destination. Enjoy the full spectrum of variety as you experience responsible travel in Peru.
Kayak With The Orcas In Washington
The San Juan Islands, scattered off the coast of Washington north of Seattle is one of the premiere destinations for whale-watching, particularly orcas. These mighty beasts pass through the islands every summer to feast on Chinook salmon, and there's no better way to experience the tranquil majesty of these animals than by sharing the water with them while aboard a kayak.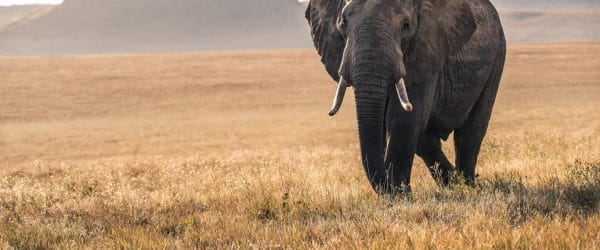 Kenya National Parks Expedition
From clear tropical seas, white sand beaches, and treasured coral reefs to landscapes filled with the largest of animals, Kenya's diversity awaits you. Explore unexpected Africa in breathtaking marine national parks, and of course enjoy incredible safari game drives in Kenya's magnificent land parks as well. You'll grow to love Kenya as you get to know the people who call the coast home and their efforts to preserve both the marine and terrestrial environments here.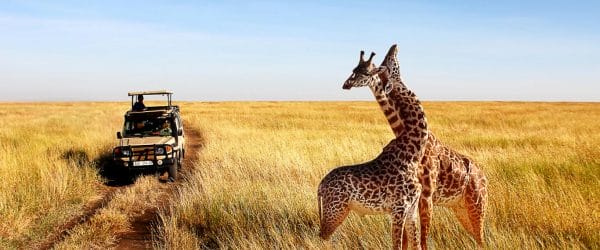 Kenya Safari
Ready yourself for a wild African safari in some of the world's most renowned parks. You'll have the opportunity to gaze upon lions, leopards, buffalo, and zebra. Bare witness to a once-in-a-lifetime Maasai Mara sunrise and while you try to spot Africa's "Big Five".
Kenya: Safari Edition
Uncover the extensive wildlife and vegetation of this East African region as you embark on your overseas adventures to study conservation abroad in Kenya. Go on game drives in some of Africa's best national parks and reserves as you learn about the vast wildlife inhabiting the region and enjoy up close opportunities to spot elephants, lions, and many more fascinating species in their animal kingdom.
Kruger National Park, South Africa
Kruger National Park is one of the most sought out sites in South Africa, and one of world's most diverse Safari destinations. Come along with us on this exotic animal adventure!
Madagascar Eco Tour
Madagascar is known for its avenues of baobabs, crystal-clear waters, and exotic wildlife and nature. From its rainforests to deserts to lemurs, this island nation is a dream vacation for all outdoor enthusiasts. The trip's highlights include diving into the renowned Anosy Lake, feeding fresh fruit to lively lemurs, and the bustling Analakey Market while you learn about the unique challenges and history of this once-isolated land. Plan your overseas adventure to Madagascar today!
Marine Discoveries in the Bahamas
The Bahamas are known for its relaxing atmosphere, colorful cities, and ocean adventures. From its beaches to forests to historical towns to reefs, the country is a tourist hotspot for a reason. On this trip to the Bahamas, you will have an educational and adventurous experience. The trip's highlights include diving to the ocean's depths to discover lobsters, feeding sharks and stingrays, and riding ATVs across the island. Book your educational student tour today!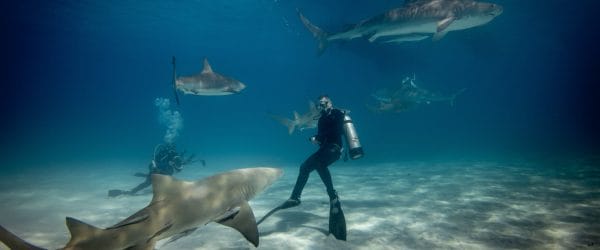 Marine Life Excursion in Palau
Palau is known for its warm island welcome, magical underwater world, and palm-fringed beaches. For such a tiny area of land, the Republic of Palau is full of natural wonder and is scenically magical. On this trip to Palau, you will be educated on oceanography while visiting the island's top attractions. Its highlights include swimming with thousands of jellyfish, touring the city of Koror, and diving to the South Pacific Ocean's depths to see an array of marine life.
Monteverde Cloud Forest in Costa Rica
This immersive experience through the "green lung" of Costa Rica truly highlights the country as one of the top leaders in ecotourism. Through green initiatives, protected lands, and marine conservation (to name a few), Costa Rica is proving that sustainability and environmental respect isn't just a trend, it's a lifestyle.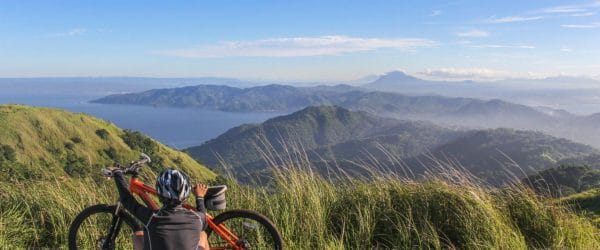 Mountain Biking in Oaxaca, Mexico
Enjoy an ecotourism trip to Oaxaca where you will spend a week in Mexico's cultural and cuisine hub of Oaxaca! Get ready to hit the trails with three full days of adventure mountain biking ahead, intriguing cultural and historical site visits in between in Oaxaca and Monte Alban. We hope you'll join us on an adventure of a lifetime in this intriguing region of Mexico!
Music Galore in Vienna
A trip abroad to Vienna is unlike anything else. Not only will you get to experience the Spanish Riding School first hand, but you'll get to see some of the most important cultural institutions in all of Europe. Vienna is the perfect first place to be introduced to Europe's rich heritage of arts and culture. On this trip you will visit sites like Vienna State Opera and more. Book your literature and arts tour today!
Myanmar Microlending Trip
Microlending is a great way to help people in developing countries gather more resources to create better lives, and people can help even if they don't have a ton of money to spare. When you study economics in Myanmar, you'll learn how these loans work and how they impact the lives of some real women in the country.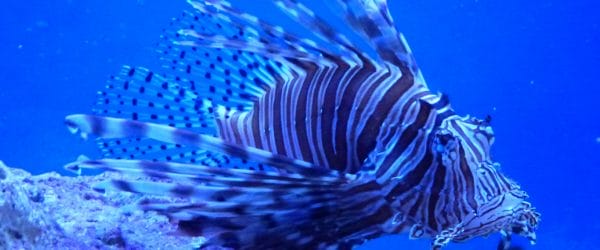 Nautical Excursion & Ocean Conservation in the Florida Keys
From the Atlantic to the Gulf, your study marine science tour explores the habits and habitats of marine animals and their environments. Whether you're an oceanography student, an animal rescue enthusiast or just want to keep our waterways clean, this week-long adventure gives you experience and knowledge to further your studies and interests. This trip's highlights include connecting with Mote International Center for Coral Reef Research, the Dolphin Research Center and more.
Northern India Safari
Home to over a billion people and the world's largest and longest civilization, India is also residence to some of the most beautiful and exotic wildlife on this Earth. You will spend four days in Ranthambhore National Park, a national treasure renowned for its wild cat population and easy viewing due to its dry forests and minimal vegetation.
Northern India Safari
Home to over a billion people and the world's largest and longest civilization, India is also residence to some of the most beautiful and exotic wildlife on this Earth. You will spend four days in Ranthambhore National Park, a national treasure renowned for its wild cat population and easy viewing due to its dry forests and minimal vegetation.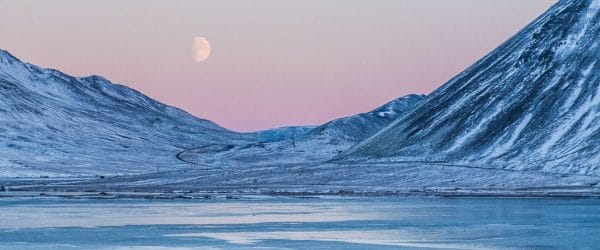 Norway Arctic Tour
Begin your Arctic educational tour in Tromso, Norway, a certified Sustainable Destination and embarkation point for your semi-private boating adventure. Study the implications of political science on climate change action while aboard a completely unique and once-in-a-lifetime arctic tour. During your cruise, visit several arctic islands, glaciers, see the aurora borealis, enjoy a whale watching tour, visit a small fishing village and meet with experts at the University of Tromso.
Orangutan Wildlife Adventure
Travel to the island of Borneo and study animal sciences during a fun and helpful week. Visit two of the best rehabilitation centers for orangutans and contribute to the conservation of the species. Learn of their natural behaviors while watching them in the wild and get close and personal with semi-wild orangutans. Contribute to the veterinary work and conservation efforts happening in the lush rainforests of Borneo.
Panda Bear Adventure in China
The Giant Panda is one of the most beloved animals in the world, but they're among the rarest as well. On our overseas adventures to Chengdu, China, you'll get to see some pandas up close and maybe even get to touch and feed them!
Penguins in Argentina
Welcome to Argentina's northern Patagonia! In this exciting animal adventure, we'll be exploring the peninsula by boat to get up close and personal with orca whales and penguins! Puerto Madryn is known for its sandy beaches and many polar animals. Discover Patagonia on this 2-day extension and see firsthand the beautiful scapes of Argentina!
Rwanda Wildlife Excursion
Discover Rwanda ─ its dramatic history, kind people, and incredible wildlife. You'll trek to the home of the magnificent mountain gorilla, and get to see chimpanzees and golden monkeys, too. With each of these unforgettable primates, get up close and watch them go about their daily lives as they feed, play, and care for their young. Also learn about the 1990s genocide in Rwanda and how her people have moved forward through tragedy.
Sea Life Adventures in the Southern US
Between the world-class aquariums and the hundreds of miles of Atlantic Ocean coastlines, the southeastern part of the US is the ideal place to get a close-up view of sea life. Join us as we explore the blue parts of planet Earth more closely and get to know some of the creatures that call the oceans home.
Sea Life Protection Tour in Costa Rica & Nicaragua
In South East Nicaragua there is a beautiful and peaceful area called : Spanish Creek. About 50% of all Hawksbill and Green Turtle nests are lost due to little protection against raccoons and local dogs. Make an impact on your tour by helping a local organization build barriers around nests and educating locals who live near the beach.
Study Oceanography in Fiji
Fiji is known for its pristine white beaches, turquoise waters, lively marine life, and laid-back lifestyle. From jungles to caves to mountains to ocean, the opportunities for adventure in Fiji are endless. On this trip, you will interactively study oceanography while visiting the country's top attractions. Highlights include zip-lining through a rainforest, skydiving from 8000 feet, and snorkeling with reef sharks. Book your overseas adventure to Fiji today!
Study Wildlife & Ecology in Yellowstone
This wintertime adventure in travel provides a unique glimpse into the habitat of the animals of the Great Plains, including wolves, pronghorn antelope, bighorn sheep, bison, and more. You'll also learn about the geology and micro-systems of the supervolcano, Old Faithful Geyser.
Tanzanian Safari
Tanzania is the ultimate safari destination and home to some of the best game viewing in the entire world. Experience the cultural melting pot that is Mto Wa Mbu, a market town rich with culture and a souvenir hunter's paradise!
Trinidad's Nature & Wildlife Experience
A spectacular expedition – Trinidad is known for its serene landscapes, crystal-clear and gentle waves, and the sunset on peaceful bays. From its pristine mangrove swamps to rainforest hills to white sand beaches, the country offers adventure and beauty at every turn. Study Animal Science in Trinidad today!
Uganda Gorilla Trek
Ready yourself for an adventure wildlife lovers dream of! Hike the mountain rain forest and spend time with the famed mountain gorillas – the highlight of this trip, or maybe the highlight of a lifetime!
Visit Snow Monkeys in Japan
Japan is truly a timeless country where modern city life is combined with ancient traditions and epic outdoor adventures, ideal for history buffs and outdoors enthusiasts alike. On this Japan adventure, learn about the country's famous snow monkeys while visiting top historical attractions. The trip's highlights include learning how to cook authentic Japanese sushi, a trip to Mount Fuji, and of course visiting the snow monkeys in their hot springs. Book your trip today!
Volunteer Teaching in Indonesia
On this trip to Bali, you will volunteer to teach the children of Ubud while exploring the island's most famous attractions. The trip's highlights include visiting an elephant rescue conservatory, snorkeling in the Blue Lagoon, and hanging out with monkeys in the Monkey Forest.
Volunteer Zoo Experience in Colorado
Your important volunteer work with animals at the Cheyenne Mountain Zoo will bring you closer to the wild, reminiscent of an African safari in the heart of Colorado. Spend your days feeding and caring for the animals, learn about their history and wild habitats, and spend your evenings at a local Dude Ranch where you'll live the cowboy life.
Western Uganda Tour
Journey to Western Uganda for this spectacular 7-day tour. Your group will discover Fort Portal, a tourism hub of the area, in addition to a gorilla trekking experience, National Park visit, women's support group visit, and many more cultural immersion experiences. Volunteer for a day at a local school or hospital — your choice! Whether you are just passing through Uganda or making a trip out to Africa, you won't want to miss out on this week-long tour of its western region.
Whale Watching Tour in Canada
Touted as one of the best whale watching locations in the world, this North American hub of natural allure stands up to its reputation. With a variety of scenery, wildlife, and ecotourism, there's something for all types of enthusiasts hoping to experience adventure as they travel to Canada.
Wildlife Conservation in Australia
Australia is the perfect place to study animal sciences due to the vast variety of wildlife. Work with real-life professionals who spend their days taking care of and saving wildlife in Australia. Have fun learning about wildlife conservation while getting hands-on experience with marine turtles, koalas, reptiles, and so much more. The top locations in this trip include Cairns Turtle Rehabilitation Center, Lone Pine Koala Sanctuary and more.
Wonders of Patagonia
You can expect any trip to Ushuaia, Argentina to be packed full of outdoor adventure. Ushuaia is located on the Tierra del Fuego archipelago, the southernmost tip of South America, nicknamed the "End of the World." It's the gateway to Antarctica cruises and tours to nearby Isla Yécapasela, known as "Penguin Island" for its penguin colonies. Pack your penguin suit!