Gain an understanding of the events that shaped our world from a different point of view
Our history expeditions are designed to provide an in-depth and hands-on experience to explore the linkages of our past, present, and future. Students partner with experts to learn how tradition, culture, war, politics, and government have shaped each country and region. Choose from a variety of destinations and visit locations where historical milestones took place that turned the powers of one era into the future of the next. All of the trip excursions offered for this program feature numerous course-related interviews with experts and visits to museums, sites, and monuments. Envision yourself studying the rise of the Roman Empire and spending a day exploring Hadrian's Villa as part of your coursework. Or studying World War II and visiting the Auschwitz concentration camp. Discover the mysteries of the past that greatly influence our present and future. Choose from destinations like Italy, Germany and China.
Don't see what you're looking for? Let us help you create your perfect program!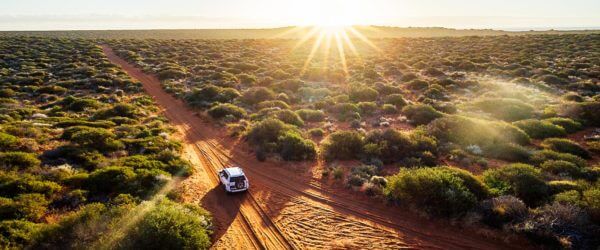 Aboriginal Journey through the Australian Outback
Welcome to the Land Down Under! On this radical journey you will camp in the Australian Outback and experience pure adventure. Hear stories of the aboriginal people as you discover ancient cave paintings. Get ready for campfires and nights under a blanket of stars in this magnificent desert region.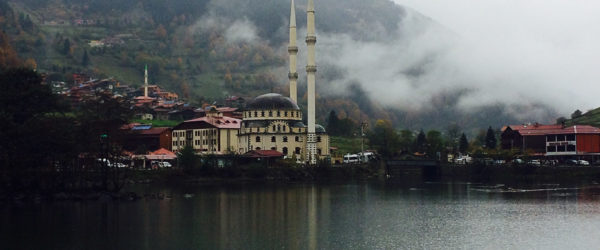 Ancient Civilizations in Turkey
With its unique position as the bridge between Europe and Asia, the nation of Turkey has long been an important location for human civilizations. Turkey is filled with important landmarks that open a door to these ancient civilizations.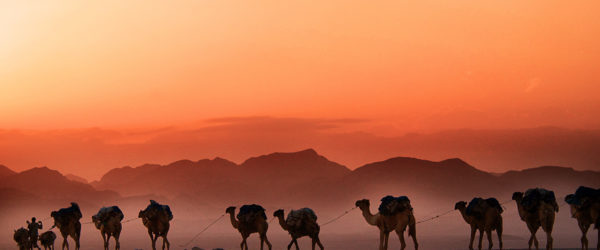 Ancient Kingdoms of Ethiopia
Soak in Ethiopia's rich and fascinating history on this four-day tour of the ancient kingdoms. This exploration of Africa's only unconquered state will include the famous rock-hewn churches of Lalibela, the ancient kingdom of Axum, the 'Camelot of Africa' at Gondar, and culminating in the natural wonder of the Simien Mountains.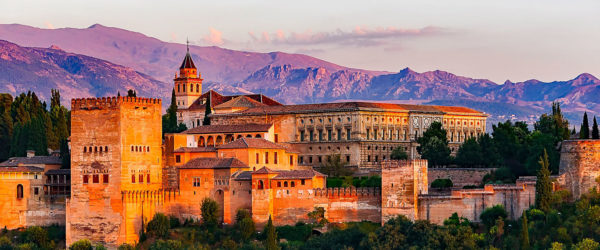 Andalusian Adventure through Spain
Discover the beautiful sights, sounds, and flavors of Southern Spain. Journey through Sevilla, Granada, Cordoba, Ronda, and Zahara in this action-packed itinerary. Get ready for the ultimate Andalusian Adventure!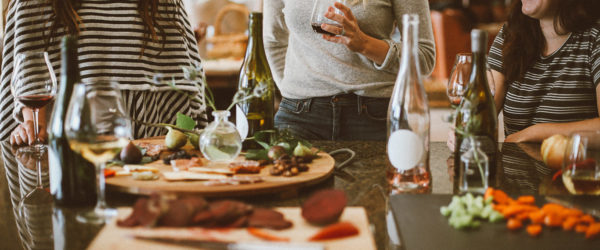 Art, Cuisine, & Sustainability in Porto, Portugal
Porto has breathtaking medieval architecture, lively music, wonderful food and amazing wine. The best way to experience Porto is by walking her medieval streets full of vibrant art and azulejo tiles. Have your camera at the ready, there will be many photo opportunities! Porto is a bustling city by day that turns romantic and soft at night.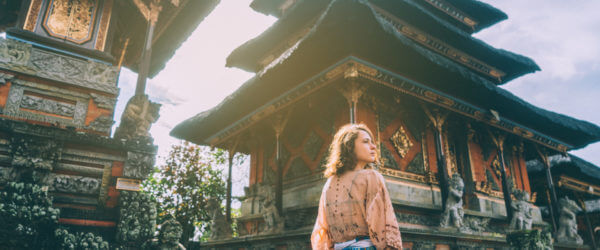 Balinese Adventure
Ready yourself for adventure the minute the planes wheels touch ground! From temples galore to snorkeling in one of the most biologically diverse ecosystems in the world, this short stay truly offers the best of Bali and will be sure to blow you away!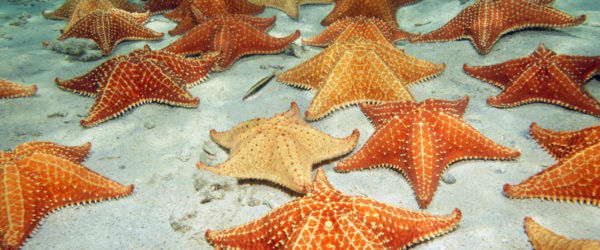 Beaches of the Dominican Republic
Spend five perfect days in the unexpected tropical paradise of the Dominican Republic, a country known for its warm people, lush mountain scenery and of course beaches galore. Wander charming cobblestone streets and discover the history of Santo Domingo, the oldest city in the Americas.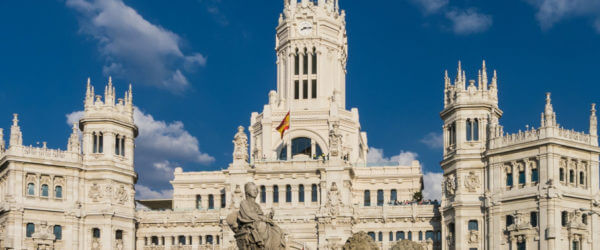 Best of Madrid
Spend five glorious days getting to know the beguiling Spanish capital of Madrid. Explore world-famous museums, stroll through elegant gardens, and wander quaint cobblestone streets. Indulge in traditional Spanish tapas and fresh churros and find out why Madrid is known all over the world for its culinary scene.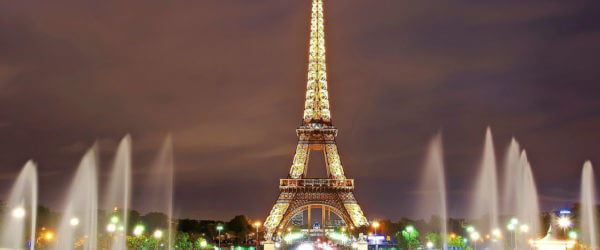 Best of Paris
On this journey we'll explore the most famous landmarks and attractions of Paris, including the Eiffel Tower, Notre Dame and world-famous museums such as the Louvre and Orsay. Stroll Paris' monument-lined boulevards and indulge in glorious Parisian cuisine; shop in stylish French boutiques and gape at priceless artistic treasures; chat up local artists on cobblestone streets and admire incredible ancient architecture.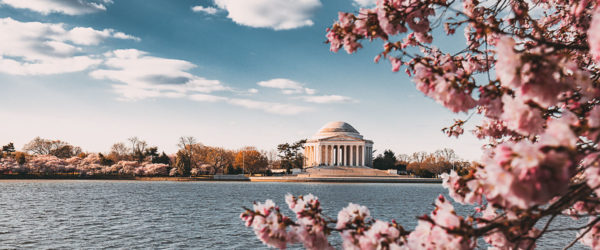 Birth of a Nation in Washington DC
On this 7-day tour, explore the historic Georgetown, go on a culinary tour, discover the National Mall by bike and enjoy a dinner cruise on the Potomac River. Join us on a discovery of American's past, present and future on this historical tour of our nation's capital city.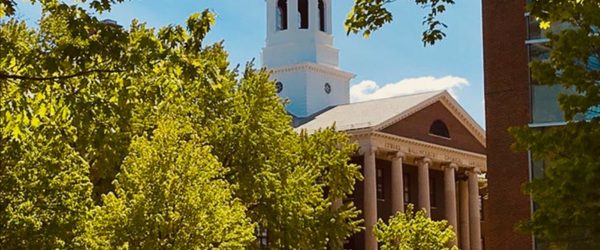 Boston and the American Revolution
This educational student trip is filled with real life interactive history, transporting you back in time. Relive the Battle of Lexington and Concord, learn how to hook up a team of oxen, walk the Freedom Trail, and dine at a historic inn. Your experiences will be sure to give you a deeper understanding of Colonial America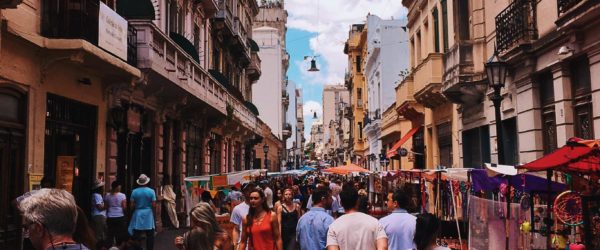 Buenos Aires Immersion
Ignite all of your senses as you dive deep into the rich & colorful culture of Buenos Aires, Argentina. This 11-day adventure has it all. Explore bustling city life, practice the art of empanada making, get in touch with the natural world & gaze upon some of the world's tallest peaks, and experience the lifestyle of Argentinian Gauchos. Come along with us!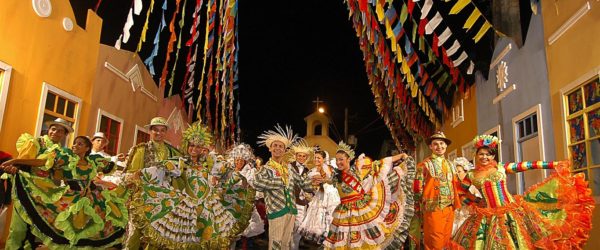 Carnival in Rio de Janeiro
Get ready for one of the most magical experiences of all times! With world-famous nightlife, stunning golden beaches and thriving urban culture, Rio de Janeiro is a feast for the senses all year round, but it's during Rio's Carnival that you'll see the city truly come alive. The energy of Carnival is something you'll never forget!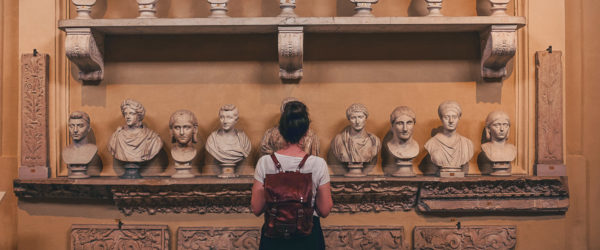 Catholicism in Vatican City
Welcome to Italy, or more accurately, Vatican City! On this 7-day tour, explore this small, influential city and learn about Catholicism straight from the source by visiting Old St. Peter's Basilica, the Apostolic Palace, the Sistine Chapel and the Gardens of Vatican City.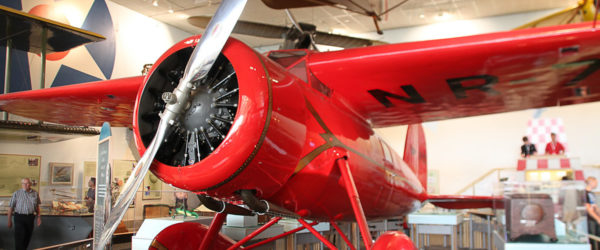 Chasing Amelia Earhart Tour
Join us as we travel halfway around the world, learning as much about Amelia Earhart as we can: her life, her accomplishments, the aircraft she flew, and perhaps even what happened to her on her fateful flight.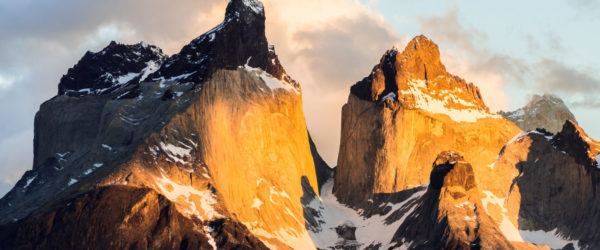 Chile: Off The Beaten Path
Long isolated between the Andes mountains and the Pacific, Chile today is rapidly becoming a top tourist destination. Come along for an unforgettable journey into a few of Chile's lesser-known regions and discover a world unto itself in its wildly varied ecosystems, while communing with the locals and learning from them directly!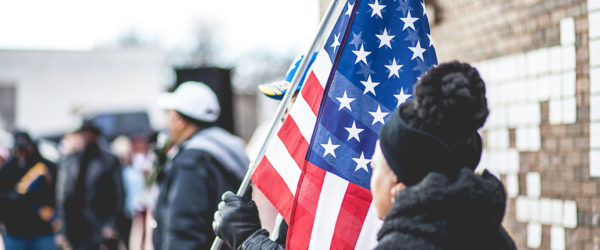 Civil Rights Landmarks in the Southern US
You can read about history in books, but traveling to the places where history was made brings a whole new perspective. Join us as we visit museums and landmarks throughout the southern United States in order to dive deep into the history of the Civil Rights Movement and gain a deeper understanding of the complexities of America.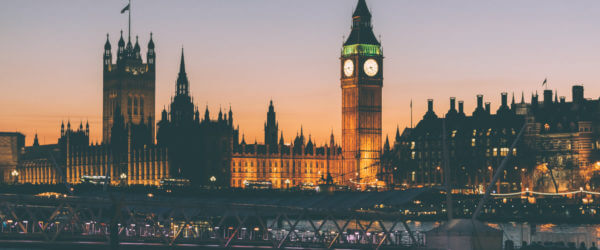 Classic London Tour
Spend five glorious days in London experiencing the best of what the city has to offer! Explore classic London landmarks like the Tower of London, Westminster Abbey and Piccadilly Circus. Take in a show on the West End, discover London's world famous museums and go shopping on some of the most iconic streets in the world.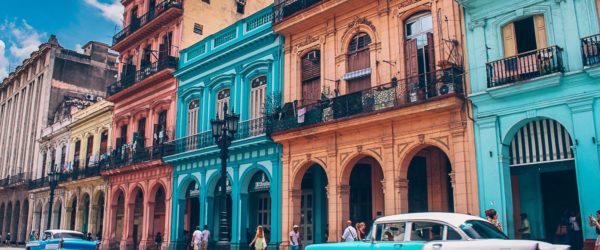 Cuba Short Stay
Discover Cuba on this 3-day getaway by visiting Playa Varadero with its bridge-linked lagoon and whitesand beaches. Dive underwater in Cayo Piedras to explore its colorful marine life and crystal clear waters. ¡Bienvenido a Cuba!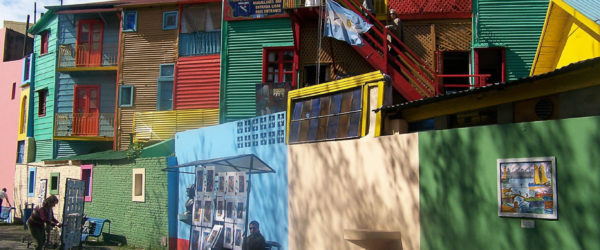 Discover Argentina
Fall in love with Argentina in this week long discovery. Sample some of the most enticing experiences and sites that this country has to offer. Tour bewitching Buenos Aires, visit the magical Iguaza Falls and venture to South America's frontier of Patagonia! From culture hounds to intrepid hikers, Argentina truly has something for everyone!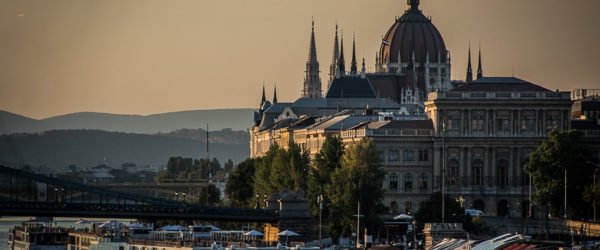 Discover Budapest
Discover the capital city of Hungary! Learn about the city's fascinating and complex history that stretches back to the ancient Celtics and changing hands many times. Soak in the natural thermal baths and visit the two distinct sides of this ancient city. World heritage sites abound, four days are just enough to squeeze in the famous sites of this magical city.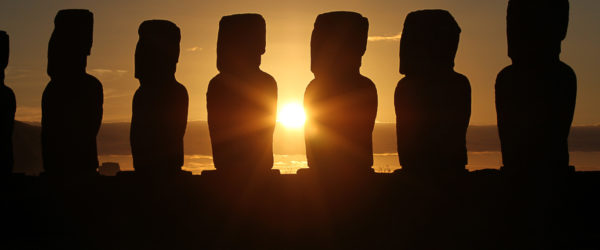 Discover the Moai at Easter Island
Most of us have seen photos of the famous and spectacular Moai carvings on Easter Island. Come along with us to Easter Island, as we get a first-hand look at these important statues while also finding out what else Easter Island has to offer visitors.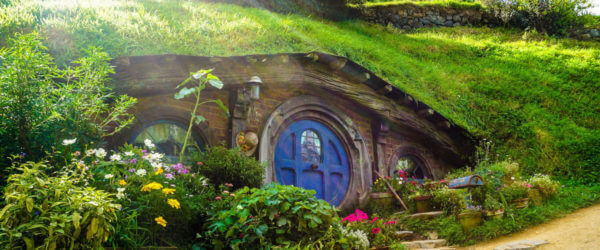 Discover the North Island of New Zealand
New Zealand is a land of wonder. Relatively unspoiled and unpopulated, a visit to New Zealand will open your eyes to the very best of Aotearoa, the land of the long white cloud.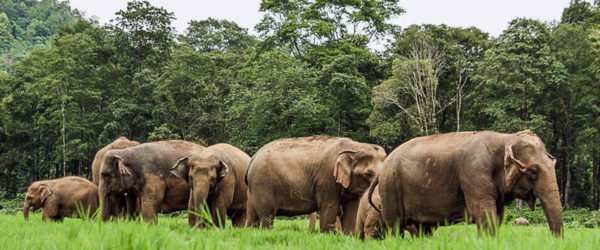 Elephant Adventure in Chiang Mai & Chiang Rai
Venture to Thailand's mountainous region of Chiang Mai and Chiang Rai where you will have the chance to explore temples, indulge in local customs, and make friends with the gentle giants at Thailand Nature Park's home of rescue and rehabilitation center!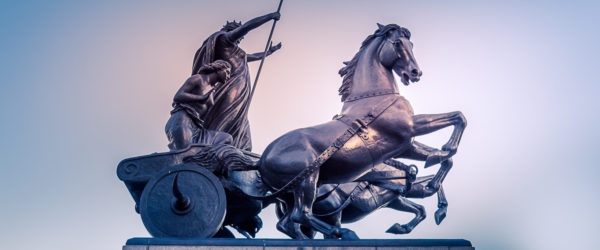 Experience the Roman Empire
The rich history of Rome is abundant as soon as you arrive. This city captures a unique blend of ancient ruins and modern buildings. The hustle and bustle of the city filled with Vespas is juxtaposed with the peace of Palatine Hill, the history of the Colosseum, and the wealth of the Empire. The sites, the food, and the culture will have you saying, Amo Roma!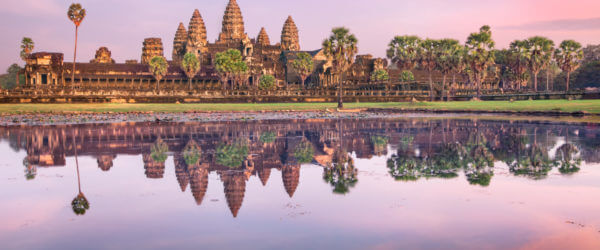 Explore Cambodia
Ready yourself for a trip packed full of surprise as you venture through Cambodia. Journey through Cambodia's most treasured sites in Phnom Penh. Discover the wonder of Siem Reap where you will spend time exploring the largest temple complex in the world – Angkor Wat.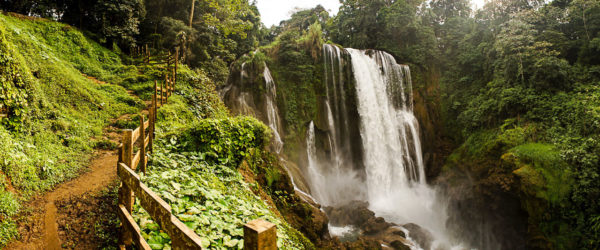 Explore Honduras
There's so much to discover in Honduras! You'll adventure through quaint historical towns, take in breathtaking landscapes of coffee and sugarcane plantations, and zip-line through the rain forest canopy. Of course, this trip would not be complete without visit to the extraordinary Mayan ruins at Copán.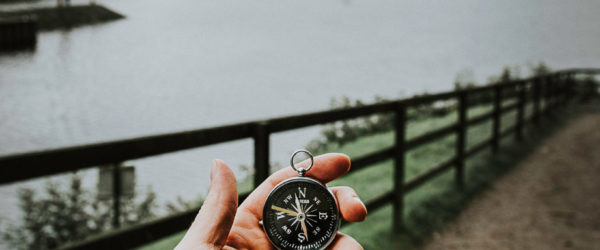 Folklore Tour Throughout Europe
No matter how much we modernize the world, folklore and stories about mythical creatures that are passed down from generation to generation continue to survive. Join us as we travel across Europe, stopping off at several key points where the most prominent examples of European folklore got their start.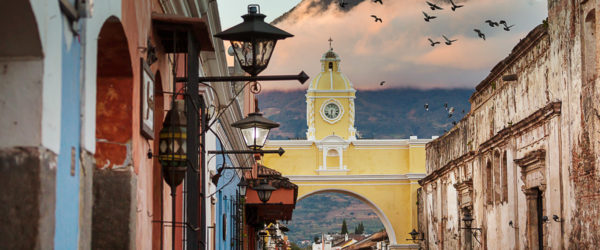 Guatemala Short Stay
This four day teaser is the perfect trip to get a taste of what Guatemala has to offer. Venture to Tikal, what was known to be the Mayan superpower dating back to the 6th century B.C. Explore the ceremonial center, temples and surrounding palaces that few have ever laid eyes on!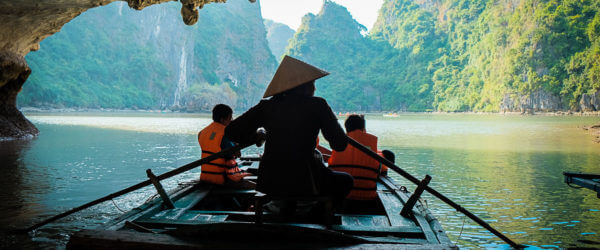 Ha Long Bay Cruise
Halong Bay translates to "descending dragon" and is a popular travel destination on the coast of Vietnam. This region features thousands of small islands and limestone karsts that are the product of 20 million years of formation. Each island is topped with lush vegetation making for a spectacular site of forests growing out of the sea.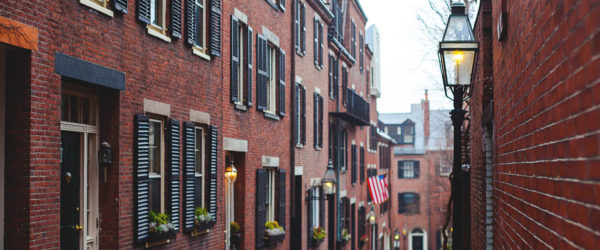 Historic Boston
Historic Boston Seven Day Historical Tour in Boston Previous Next DID YOU KNOW? Boston is home to the oldest public park in the United States? The Boston Common Park dates back to 1634! Come along as we explore the fascinating city of Boston on this historical seven-day tour! The Worldwide Navigators Difference Sojourn – Gain …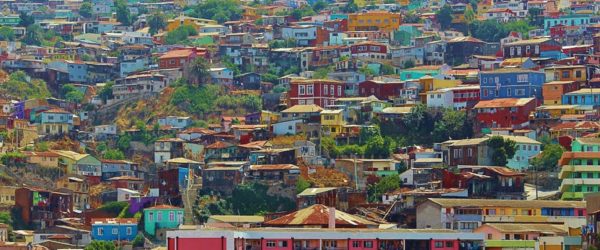 Historical Tour of Chile's Dictatorship
Travel to Chile to take a historical tour of its dictatorship, visit human rights museums and discover the key that unlocks their future. Immerse yourself in Chile's exciting culture on this 7-day tour and indulge your taste buds in some of South America's best cuisine.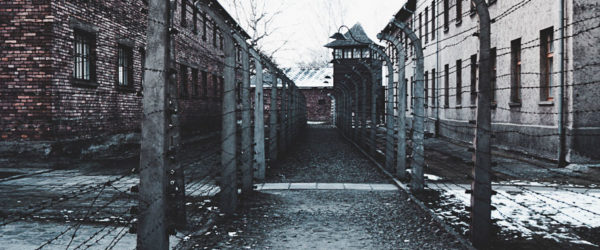 Holocaust & Anne Frank Historical Tour
Anne Frank's life and diary is synonymous with the Holocaust and the plight of Jews in WWII. On this 7-day tour, discover her home and the Nazi camps that bring thoughtful contemplation to your current knowledge of dark history and expand your education even further.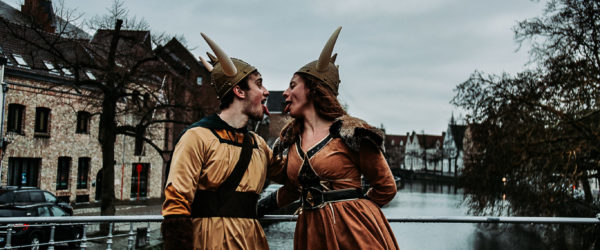 Iceland Viking Discovery
Despite its name, Iceland is more than just icy glaciers and freezing temperatures. It's filled with beautiful mountains and fields of lava from volcanoes. Join us as we visit every corner of Iceland, exploring Viking heritage and learning more about a civilization most have heard of but know little about.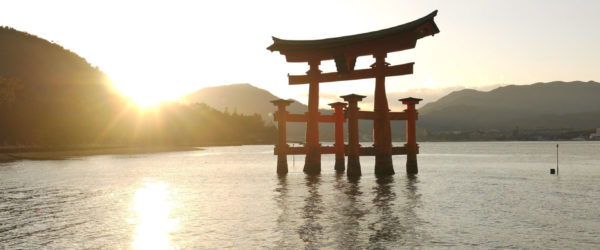 Japan: Off the Beaten Path
Are you ready to step off the beaten path and explore the depths of Japan? Join us on this 10-day trip and tour of Japan as we visit all the main landmarks for travelers, as well as explore many of the country's hidden gems. Your journey will begin in Tokyo, travel along the eastern coastline and end in Hiroshima.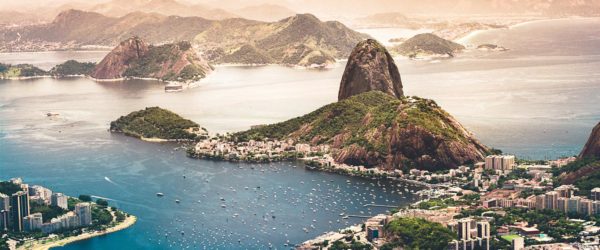 Linger Longer in Brazil
Get a taste of one of the most lively countries in the world on this 3-day tour. Relax on the world-renowned beaches of Ipanama, discover some of the most spectacular panoramic views in the world and experience a Brazilian sunset by cruise. Bem vindo ao Brasil!
Linger Longer in India
Explore the depths of India and its ancient Mughal history on this incredible 3-day tour. Experience the vibrant contrasts of Old and New Delhi. Discover the Taj Mahal & the stories that this magnificent architectural feat holds. Come along with us!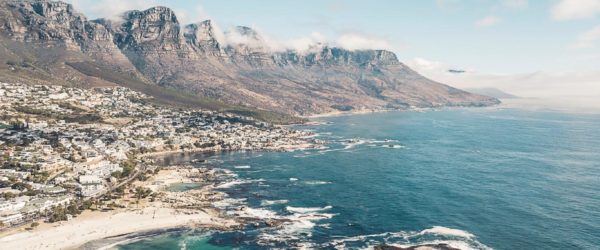 Linger Longer in South Africa
Explore the vibrant city of Cape Town, South Africa! On this 3-Day getaway we'll seek a balance between bustling city and invigorating ocean views to discover the heart of this captivating city. Welcome to South Africa!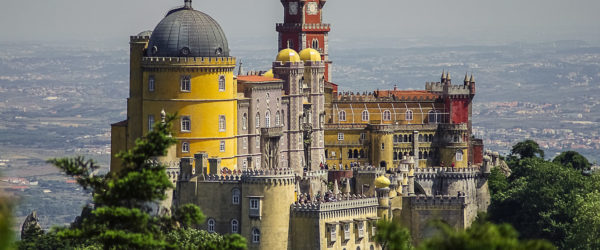 Lisbon: A Primer to Portugal
Experience postcard-perfect Lisbon. Wander the cobblestone streets that climb into twisting, tile-adorned neighborhoods, each one its own treasure. In this old, vertical city, one thing is evident: Lisbon proudly holds on to its history as a sea-faring nation and its identity as hard-working artists and artisans.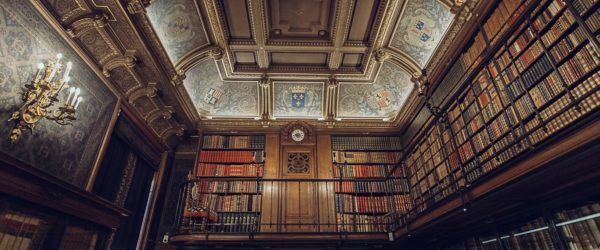 Literary Tour of Great Britain
Have you ever read a book and wondered what the writer was thinking when they wrote it? Join us as we explore museums and landmarks throughout England and Scotland that will open our eyes to the authors we have long admired.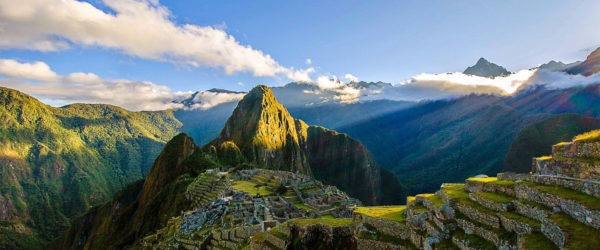 Machu Picchu & Inca Trail Trek
Traverse this epic trail across an amazingly diverse array of landscapes, mountains, forests, jungles,  OH-MY! With four days of trekking you'll be able to take in some of the most striking wonders of the Andes. Rest and rejuvenate in the spas of Aguas Calientes before making the vertical hike up to Machu Picchu.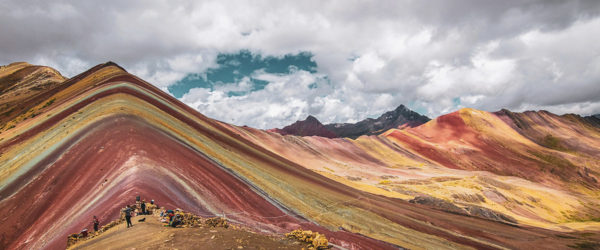 Machu Picchu & Rainbow Mountain Short Stay
Welcome to Peru! There are no words for how magnificent the wonders of Peru are. Come along with us to explore Rainbow Mountain, Machu Picchu, and the Sacred Valley. Stand in awe of the striking mountains and explore the most renowned Incan architecture in the world on this epic 5-Day adventure!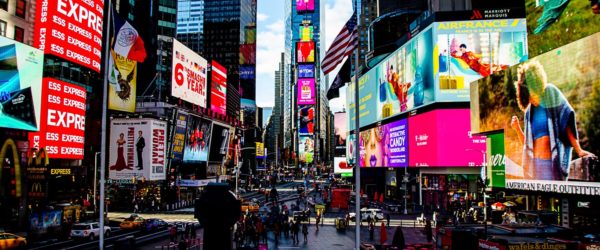 Metropolitan New York
Welcome to New York — America's busiest and most influential city. Visit the Statue of Liberty, Central Park, Rockefeller Center, museums, the Theatre District and Times Square. Join us on our most exciting and wildly diverse tours yet in New York City!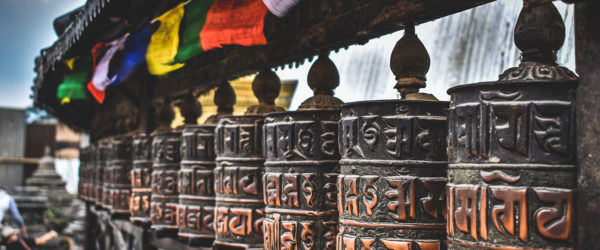 Mystical Magical Nepal
There is so much to be captured in Nepal! Explore medieval kingdoms, pagoda temples, and hillside villages. Experience ethnic cultures of the Newars, Gurungs & Tamangs on this epic photography expedition.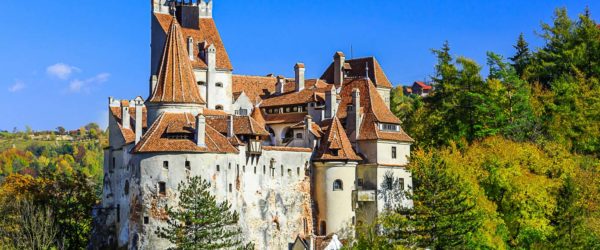 Mystical Romania
Mesmerizing landscapes, historic towns, and mystical castles, oh my! This five days trip covers Bucharest and the southern part of Transylvania, a land of fairy tales, mystical castles, and medieval cities. Come along for this historically rich, not-to be missed trip of Romania.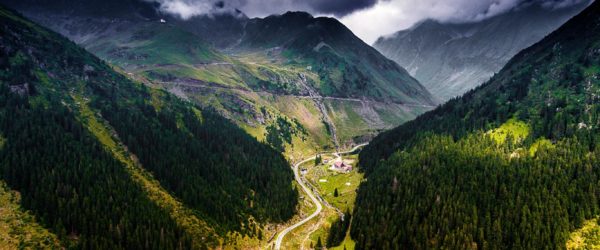 Mythical Monsters in Romania
Amidst the mountains of Eastern Europe on the shores of the Black Sea is the small country of Romania. Come along with us to Romania as we explore the rich history of vampires, Dracula, and Transylvania.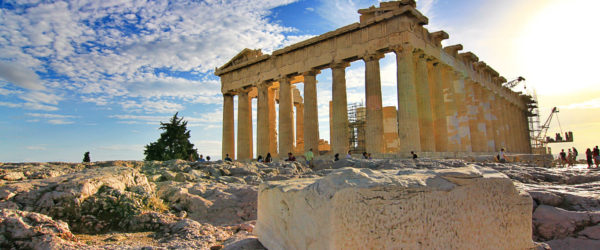 Mythology Tour of Athens
Athens is one of the original havens of Greek mythology. The city derives its name from the goddess Athena, who won the city's patronage after a bitter contest with Poseidon.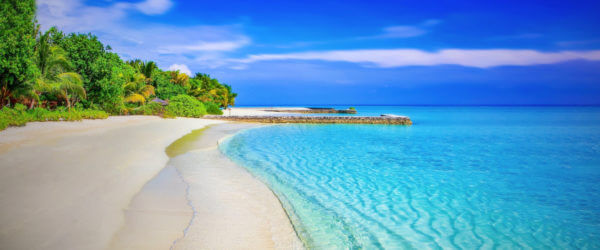 Playa del Carmen Getaway
Known for stretches of white sandy beaches and endless entertainment options, Playa del Carmen, Mexico offers a perfect balance of modern sophistication and authentic old-world charm. Pack your bathing suit & sunscreen and get ready for a vacation in the sun!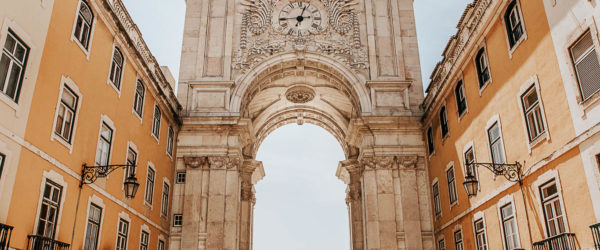 Portugal: Off the Beaten Path
Portugal is surprisingly undiscovered by travelers in spite of its close proximity to Spain, a popular tour destination in Europe. On this 5-day tour, explore Lisbon, Sintra and Porto, and discover why Portugal is the best kept secret in Europe.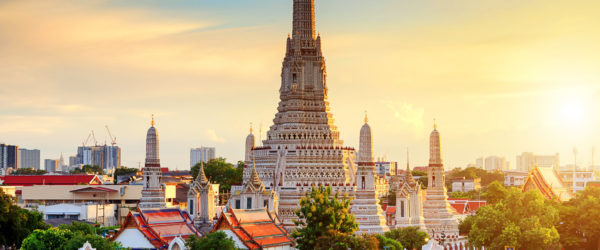 Restless in Bangkok
The bustling metropolis is a real concrete jungle, but her subtle polarity might not be visible by simply looking across the city skyline. Rich and poor, fancy malls and small food carts, modernity and tradition, Buddhism and animism, all merging together to create this vivid international city. Bangkok attracts people from all backgrounds and origin. Step out of the comfort of your hotel and dive in!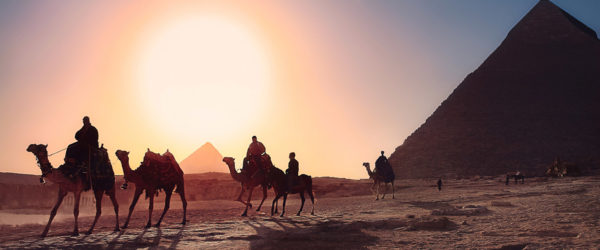 Sail the Nile River
Dating back to ancient times, the Nile River has been one of the most important bodies of water in human history. Join us for a ride along the last stretch of the Nile River, making pit stops along the way at essential landmarks that are found throughout Egypt.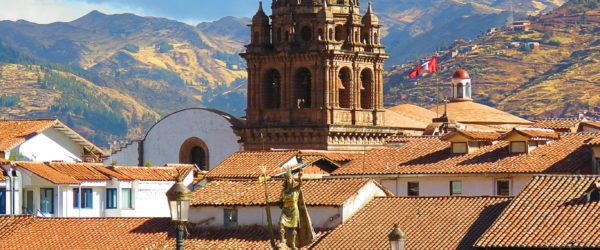 Short Stay in Cusco, Peru
A visit to Cusco tumbles you back into the cosmic realm of ancient Andean culture fused with the colonial splendors of Spanish conquest. Here, you will have the opportunity to dive into Inca history visiting sacred spots nestled in the landscape during this 3-day adventure. ¡Bienvenido a Perú!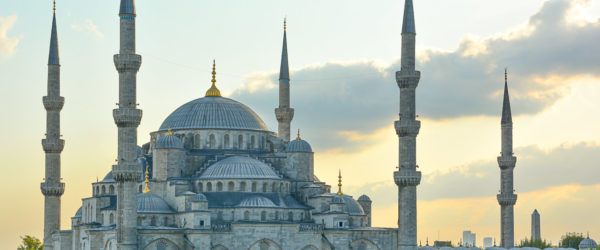 Short Stay in Turkey
Filled with amazing markets, hilly quarters, and historic mosques, Istanbul is a feast for the eyes and dangerous for the pocketbook. See all the highlights on this four day tour, and learn about Istanbul's complicated history.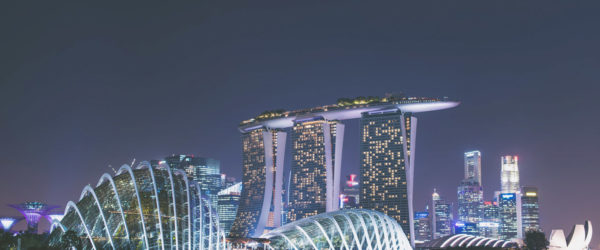 Singapore Ultimate Adventure
Looking for the ultimate adventure? Join us for a 10-day trip to Singapore where we'll visit the well-known places like Chinatown, the Marina Bay Sands Hotel and the Botanical Gardens, but we'll also visit the lesser-known areas like the Outram, Kranji Countryside, Palau Ubin and even a river safari! There's no better way to see Singapore. Won't you join us?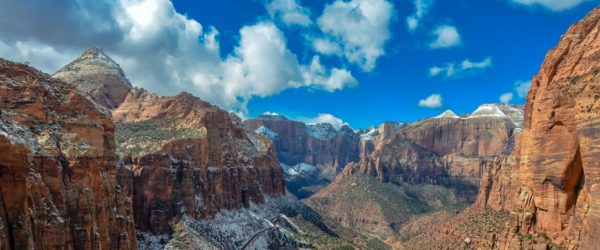 Southwest US National Park Tour
Southwest US National Park Tour 9-Day Trip to the Grand Canyon, Zion & Bryce Canyon Previous Next DID YOU KNOW? At the Grand Canyon's widest point, it stretches 18 miles across? The grandeur of this canyon is absolutely incredible and we can't wait for you to experience it with us! The Worldwide Navigators Difference Sojourn …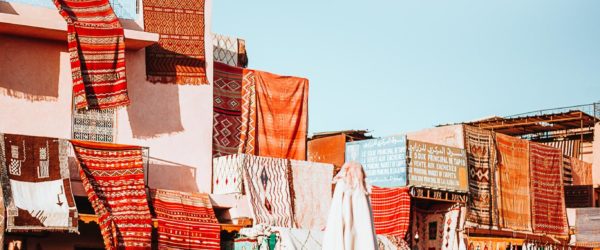 Surfing Expedition in Morocco
Welcome to Morocco, the North African country bordered by the Atlantic Ocean and Mediterranean Sea distinguished by its Berber, Arabian and European cultural influences. Experience a true melting pot of cultures and visit this beautiful country on the Northeastern tip of Africa.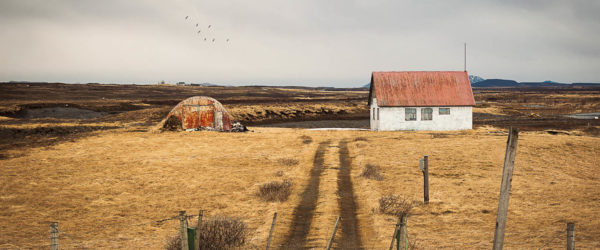 The Laura Ingalls Wilder Experience
American author Laura Ingalls Wilder captured the life of a pioneer family that moved throughout the American midwest. Her work is held close in the hearts of millions of readers. Come along as we explore many of the places Laura Ingalls Wilder mentioned in her books to gain a better appreciation of what life was like for her growing up over 100 years ago.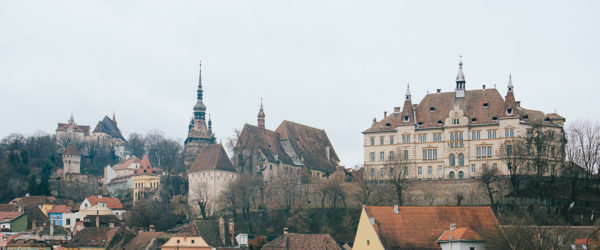 The Path of Eastern Orthodox in Romania
The country is known as the crossroads of Eastern and Western religious traditions and is the most religious country (in percentage) in the European Union. Explore medieval castles, museums and churches to dive deep into the local religious scene.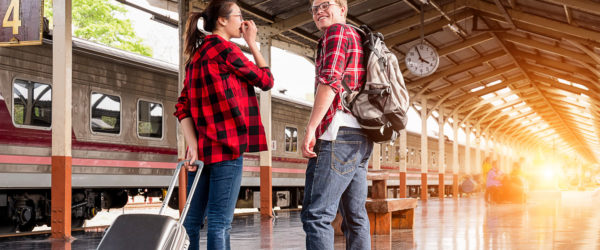 The Trans-Siberian Railway Expedition
Discover three of the world's largest countries – Russia, Mongolia and China – while traveling on the iconic Trans Siberian Railway! Whether you're a beginner or seasoned traveler, your ten-day journey across miles of unspoiled lands will surely be one of the top adventures of your lifetime!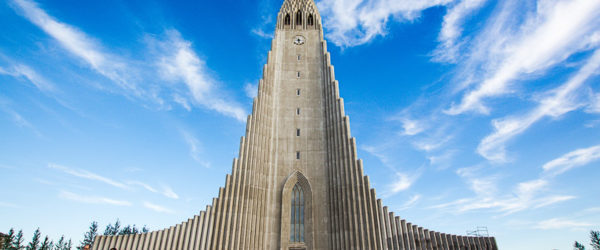 Tour the Golden Circle, Iceland Adventure
Stand in awe of your surroundings while you experience the wonderland sculpted by Earth's natural elements. Marvel at geysers and glaciers galore as you venture through a geologic library hundreds of thousands of years in the making.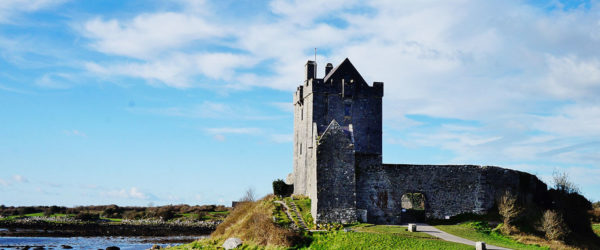 Ultimate Ireland Adventure
Experience the ultimate Irish adventure! Eight action-packed and fun-filled days have it all. Journey through Ireland's lush green landscapes sprinkled with ancient castles and tombs, hearing tales of heroes, fairies, and leprechauns. View sites so beautiful that they're featured in some of the most famous films of all times.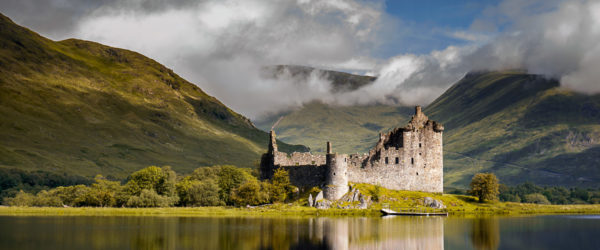 Ultimate Scotland
Visit scenic Scotland on this eight day whirlwind tour. traditional Scottish cuisine and music, and dive into Scotland's history and legends. We'll take the road less traveled through Highland landscapes complete with lochs, mountains, and moors. Take in the sights of white sand beaches and mystical fairies on the Isle of Skye.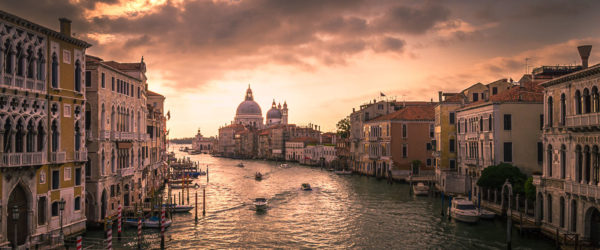 Underground Adventure in Italy
Come along on a tour of Italy to visit many of the country's interesting catacombs. Find out where important historical figures may have been laid to rest and what secrets the catacombs of Italy may hold.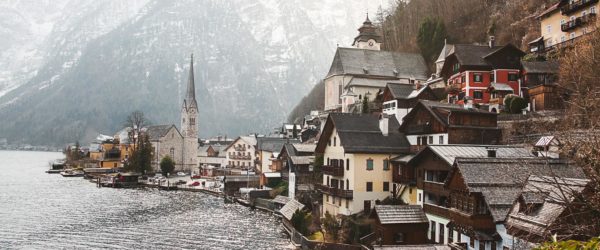 Vienna Short Stay
Discover Austria's top sights in a four day, multi-city tour. Begin with a few days in classic Vienna, with a day trip to musical Salzburg. From palaces to gardens to rolling green hills, Austria has sights and sounds to inspire.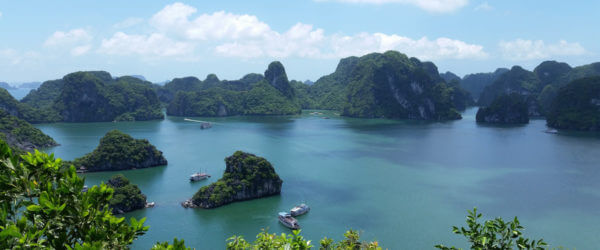 Vietnam Short Stay
Halong Bay to Ho Chi Minh City journey is excellent for travelers who want to know about the heritage, culture, cuisine, and wonders of Vietnam. The trip covers a cycle ride of Hanoi's Old Quarter; the Halong Bay cruise on a traditional junk boat; visit of UNESCO world heritage site Hoi An on foot; and the amazing network of Cu Chi Tunnels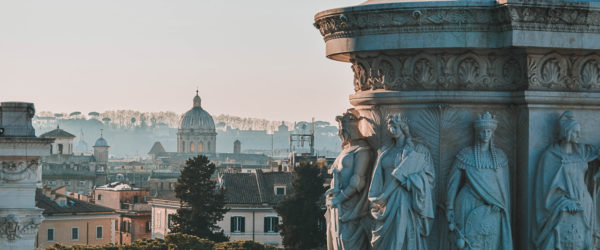 Wander Where the Gladiators Roamed
This ancient city has fascinated poets, politicians, writers and romantics for centuries, with its reminders of the past glory of the Roman Empire. Journey back in time and marvel at the creation of the ancients, medieval churches, and the art of the Renaissance!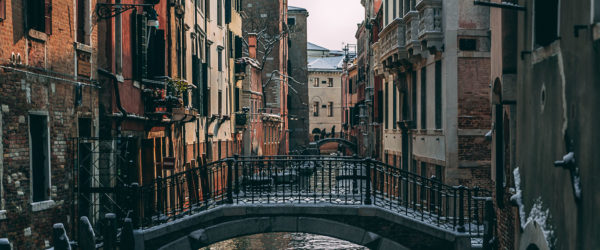 Where History Meets Ecology in Venice
There's no place like Venice! This city is unique in her water-focused history, unconventional architecture, classical art, and abundant seafood. Venice is directly affected by global climate change; the rising oceans result in seasonal flooding which affects the tourism industry and local economy.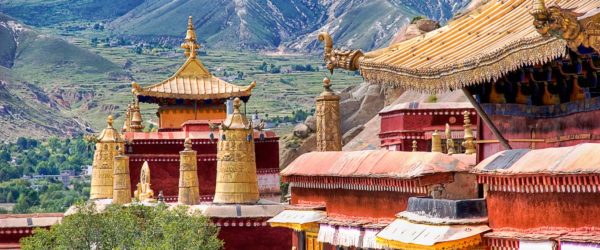 Wonders of Tibet
Journey to Tibet, also known as the "Roof of the World" to take in towering peaks, sacred monasteries, and witness the Tibetan's inseparable link to Buddhist principles. This is this trip of a lifetime, and not one to be missed!
Scroll to Top