Gain an understanding of the events that shaped our world from a different point of view
Our history expeditions are designed to provide an in-depth and hands-on experience to explore the linkages of our past, present, and future. Students partner with experts to learn how tradition, culture, war, politics, and government have shaped each country and region. Choose from a variety of destinations and visit locations where historical milestones took place that turned the powers of one era into the future of the next. All of the trip excursions offered for this program feature numerous course-related interviews with experts and visits to museums, sites, and monuments. Envision yourself studying the rise of the Roman Empire and spending a day exploring Hadrian's Villa as part of your coursework. Or studying World War II and visiting the Auschwitz concentration camp. Discover the mysteries of the past that greatly influence our present and future. Choose from destinations like Italy, Germany and China.
Don't see what you're looking for? Let us help you create your perfect program!
Aboriginal Journey through the Australian Outback
Welcome to the Land Down Under! On this radical journey you will camp in the Australian Outback and experience pure adventure. Hear stories of the aboriginal people as you discover ancient cave paintings. Get ready for campfires and nights under a blanket of stars in this magnificent desert region.
Akbar the Great Tour in India
India has a fabulous mix of spiritual beliefs, landscapes, architecture, and tradition. Your memories in this country will undoubtedly last a lifetime once you have left its shores. On this trip to study political science in India, you will have a cultural, educational, and adventurous experience. The trip's highlights include visiting Akbar the Great's last resting place, exploring Jaipur's water palace, and going on a tiger safari! Global travel to India today!
Ancient Civilizations in Turkey
With its unique position as the bridge between Europe and Asia, the nation of Turkey has long been an important location for human civilizations. Turkey is filled with important landmarks that open a door to these ancient civilizations.
Ancient Discovery in Mongolia
Your trip abroad to Mongolia will give you a serious taste of who Genghis Khan was, and how he shaped the world. You will step back in time and visit ancient places that hold tremendous historical significance for the people of Mongolia. Additionally, you will be able to see some of the incredible Mongolian countryside for yourself and explore some of the large cities as well.
Ancient Kingdoms of Ethiopia
Soak in Ethiopia's rich and fascinating history on this four-day tour of the ancient kingdoms. This exploration of Africa's only unconquered state will include the famous rock-hewn churches of Lalibela, the ancient kingdom of Axum, the 'Camelot of Africa' at Gondar, and culminating in the natural wonder of the Simien Mountains.
Andalusian Adventure through Spain
Discover the beautiful sights, sounds, and flavors of Southern Spain. Journey through Sevilla, Granada, Cordoba, Ronda, and Zahara in this action-packed itinerary. Get ready for the ultimate Andalusian Adventure!
Anthropology Tour in Spain
To study anthropology in multifaceted Spain means visiting distinct regions like Castile, Basque Country, Galicia and Catalonia. Each has its own unique language and culture, but you'll learn how they blend into today's modern Spain. With the help of local guides you'll examine the dynamics of each region, starting from cities like Barcelona, Madrid and Bilbao. Along the way you'll enjoy the culinary differences while visiting the historical touchstones of this ancient, unforgettable land!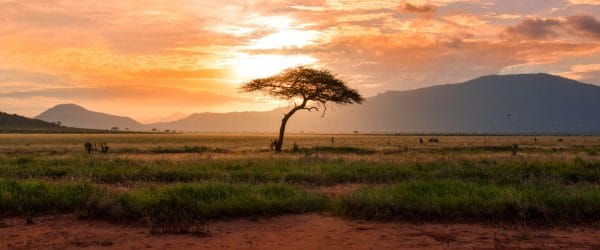 Ark of the Covenant Tour in Ethiopia
Ethiopia is an Abyssinian abyss where the Blue Nile was born. It is also full of salt-laden camel trains. The country is like nowhere else in the world; with a beautiful location full of spectacular wildlife, peerless history and Africa's most welcoming people. The trip's highlights include wildlife discovery in the Entoto Mountains, exploring markets, cooking with locals and the Ark of the Covenant's final resting place. Book your educational student tours today!
Art, Cuisine, & Sustainability in Porto, Portugal
Porto has breathtaking medieval architecture, lively music, wonderful food and amazing wine. The best way to experience Porto is by walking her medieval streets full of vibrant art and azulejo tiles. Have your camera at the ready, there will be many photo opportunities! Porto is a bustling city by day that turns romantic and soft at night.
Aspen's Historic Redstone Castle in Colorado
Redstone Castle sits in the wondrous Crystal River Valley in Redstone, CO, just outside of Aspen. The environment is full of exciting eco adventures, impact opportunities, and jaw-dropping beauty. Come along for an exciting and fulfilling trip that will leave you dreaming about the sound of the Crystal River, and the snow-capped peaks of the Rocky Mountains.
Auto Race Tour of Italy
Your adventure to study history in Italy takes you past sprawling vineyards and ancient ruins, through mountains and cobblestone streets and along coastlines and raceways. From Brescia to Rome and back again, Italy's Mille Miglia gives you a unique perspective of northern Italy's landscape and culture blended with its past, present and future contributions to architecture and automobiles.
Balinese Adventure
Ready yourself for adventure the minute the planes wheels touch ground! From temples galore to snorkeling in one of the most biologically diverse ecosystems in the world, this short stay truly offers the best of Bali and will be sure to blow you away!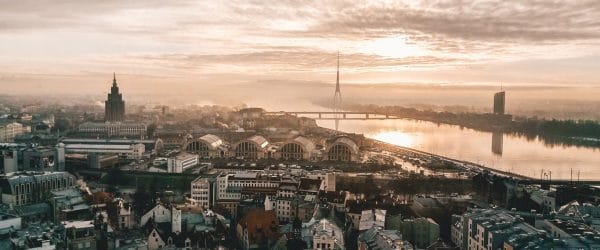 Baltics Historical Tour
Enjoy this unique trip abroad as you explore the charming Baltic states and get lost in history, medieval traditions, architecture and enchanting castles. Explore the best of Estonia, Latvia, and Lithuania on this week-long Baltics tour and get ready to be mesmerized by some of the world's most preserved historical sites!
Beaches of the Dominican Republic
Spend five perfect days in the unexpected tropical paradise of the Dominican Republic, a country known for its warm people, lush mountain scenery and of course beaches galore. Wander charming cobblestone streets and discover the history of Santo Domingo, the oldest city in the Americas.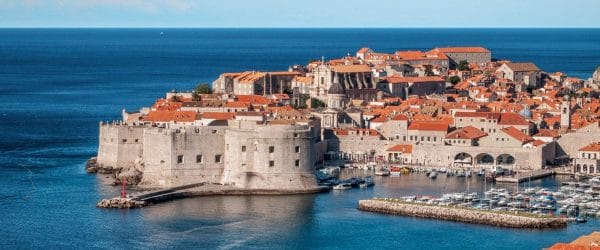 Best of Croatia
Join us for a weeklong adventure to discover the Dalmatian coastline, island-hop around some of the Mediterranean's hottest spots and get your adrenaline rushing through activities like climbing or cliff jumping. The natural beauty and pristine beaches paired with the perfect combination of history and ancient Roman architecture are bound to leave you mesmerized!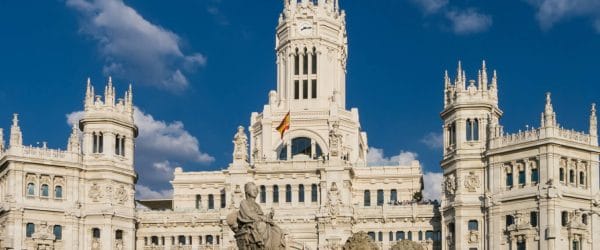 Best of Madrid
Spend five glorious days getting to know the beguiling Spanish capital of Madrid. Explore world-famous museums, stroll through elegant gardens, and wander quaint cobblestone streets. Indulge in traditional Spanish tapas and fresh churros and find out why Madrid is known all over the world for its culinary scene.
Best of Paris
On this journey we'll explore the most famous landmarks and attractions of Paris, including the Eiffel Tower, Notre Dame and world-famous museums such as the Louvre and Orsay. Stroll Paris' monument-lined boulevards and indulge in glorious Parisian cuisine; shop in stylish French boutiques and gape at priceless artistic treasures; chat up local artists on cobblestone streets and admire incredible ancient architecture.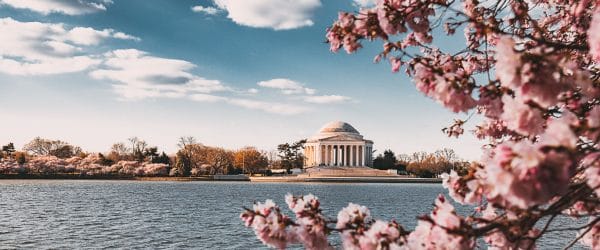 Birth of a Nation in Washington DC
On this 7-day tour, explore the historic Georgetown, go on a culinary tour, discover the National Mall by bike and enjoy a dinner cruise on the Potomac River. Join us on a discovery of American's past, present and future on this historical tour of our nation's capital city.
Blue Caves Tour in Capri
Italy is home to gorgeous cities and rich western culture. Travel abroad to the capital Rome as well as Naples and Capri. Although there are lots of things to see on this trip, you will get to experience some of the best, like the clear waters of Blue Grotto, the Colosseum, and Pompeii. Learn about the unique culture and archeology found in these cities while enjoying the different scenery each one has to offer.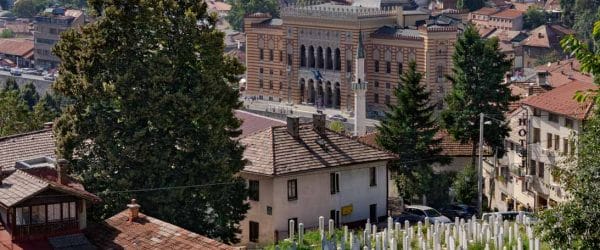 Bosnia & Herzegovina History Tour
Bosnia and Herzegovina is known for its history with war and conflict over the years. But amongst this discourse is a beautiful country with warm, welcoming people. The literal East meets West atmosphere blends cultural warmth, breath-taking scenery, and impressive ruins.
Boston and the American Revolution
This educational student trip is filled with real life interactive history, transporting you back in time. Relive the Battle of Lexington and Concord, learn how to hook up a team of oxen, walk the Freedom Trail, and dine at a historic inn. Your experiences will be sure to give you a deeper understanding of Colonial America
Bridging Past and Present in New Orleans
Hurricane Katrina in 2005 made all the worst nightmares of the city's residents come true when floodwaters breached the levees lining the Mississippi and inundated this low-lying city. On this tour, you'll get to bear witness to the damage wrought by Katrina, as well as study engineering and learn about how this centuries-old yet modern city can exist sitting 20 feet below sea level alongside the second-longest river on the continent.
Buenos Aires Immersion
Ignite all of your senses as you dive deep into the rich & colorful culture of Buenos Aires, Argentina. This 11-day adventure has it all. Explore bustling city life, practice the art of empanada making, get in touch with the natural world & gaze upon some of the world's tallest peaks, and experience the lifestyle of Argentinian Gauchos. Come along with us!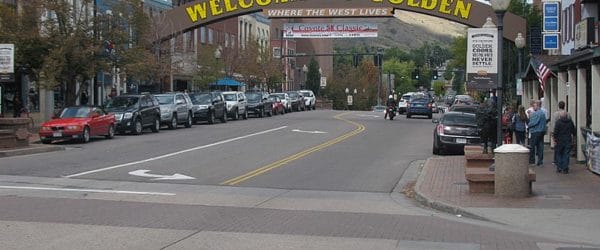 Buffalo Bill Front Range Tour
The legendary western pioneer and entertainer Buffalo Bill rests atop beautiful Lookout Mountain in Colorado's foothills. Embark on a sustainable educational trip across the Colorado Front Range through mining towns, 19th-century western memories, and national parks that will leave you reminiscing of times past in downtown Denver!
Bulgaria Historical Tour
Bulgaria is known for its misty mountains, history-capturing monuments, and laid-back town havens. From its nightlife to golden beaches to art, the country has the perfect balance of culture and history, as well as nature and adventure. On this trip to Bulgaria, you will have an educational and adventurous experience. The trip's highlights include exploring the renowned city of Sofia, hiking along the forty-meter high Krushuna Waterfall, and bathing in the mineral waters of a natural spa.
Carnival in Rio de Janeiro
Get ready for one of the most magical experiences of all times! With world-famous nightlife, stunning golden beaches and thriving urban culture, Rio de Janeiro is a feast for the senses all year round, but it's during Rio's Carnival that you'll see the city truly come alive. The energy of Carnival is something you'll never forget!
Catholicism in Vatican City
Welcome to Italy, or more accurately, Vatican City! On this 7-day tour, explore this small, influential city and learn about Catholicism straight from the source by visiting Old St. Peter's Basilica, the Apostolic Palace, the Sistine Chapel and the Gardens of Vatican City.
Central Region Uganda Tour
Spend 3 days discovering the beautiful central region of Uganda. Tour Buganda, the country's post-colonial kingdom, volunteer with health and water sanitation projects, and embark on a wildlife safari. If you only have a few days to spend in this incredible African country, don't miss out on this engaging tour!
Charles de Gaulle Tour in France
Travel abroad to study political science and gain first-hand experience of France's World War II resistance. Visit Charles de Gaulle's birthplace and learn more about the French resistance. This trip will open your eyes to the French perspective of the war. Not only will you learn about the history of this battleground nation, but you'll also get a better understanding of how important and powerful civil disobedience and resistance can be.
Charleston Historical Tour in South Carolina
If you plan to study history, you should definitely explore this famous Southern city known for its friendly people, delicious food, well-preserved history and historic sites. It's also been dubbed as the Holy City for its historic tolerance of many religions even during times in the nation's history when religion divided everyone. The city tells a tale of acceptance, equality and love in a region that historically struggled with all three.
Chasing Amelia Earhart Tour
Join us as we travel halfway around the world, learning as much about Amelia Earhart as we can: her life, her accomplishments, the aircraft she flew, and perhaps even what happened to her on her fateful flight.
Chile: Off The Beaten Path
Long isolated between the Andes mountains and the Pacific, Chile today is rapidly becoming a top tourist destination. Come along for an unforgettable journey into a few of Chile's lesser-known regions and discover a world unto itself in its wildly varied ecosystems, while communing with the locals and learning from them directly!
City of Dreams: Chefchaouen, Morocco
Bonjour and welcome to the blue city of Chefchaoen, the most captivating place for the photography enthusiast. Arrive in Tangier, visit the spectacle city of Chefchaoen and travel back in time in Fez to a world with mainstream technologies. Morocco is magical — Join us to see why.
Civil Rights Landmarks in the Southern US
You can read about history in books, but traveling to the places where history was made brings a whole new perspective. Join us as we visit museums and landmarks throughout the southern United States in order to dive deep into the history of the Civil Rights Movement and gain a deeper understanding of the complexities of America.
Classic London Tour
Spend five glorious days in London experiencing the best of what the city has to offer! Explore classic London landmarks like the Tower of London, Westminster Abbey and Piccadilly Circus. Take in a show on the West End, discover London's world famous museums and go shopping on some of the most iconic streets in the world.
Covered Wagon Camping in Georgia
If you're a city mouse, this is the perfect trip to bring you out of your element as you study history in Georgia! On this sustainable travel excursion, you'll make your way around the Peach State, learning all about the Old West. You'll meet lots of horses, learn to keep bees and sleep in an authentic covered wagon under the stars.
Crime Tour of Chicago
Chicago is the site of some of the most notorious crimes in the world; it's been the home to at least two serial killers. On your tour of the states, head to Chi-Town to learn about the most fascinating and ghastly crimes the city has to offer.
Cuba Short Stay
Discover Cuba on this 3-day getaway by visiting Playa Varadero with its bridge-linked lagoon and whitesand beaches. Dive underwater in Cayo Piedras to explore its colorful marine life and crystal clear waters. ¡Bienvenido a Cuba!
Discover Argentina
Fall in love with Argentina in this week long discovery. Sample some of the most enticing experiences and sites that this country has to offer. Tour bewitching Buenos Aires, visit the magical Iguaza Falls and venture to South America's frontier of Patagonia! From culture hounds to intrepid hikers, Argentina truly has something for everyone!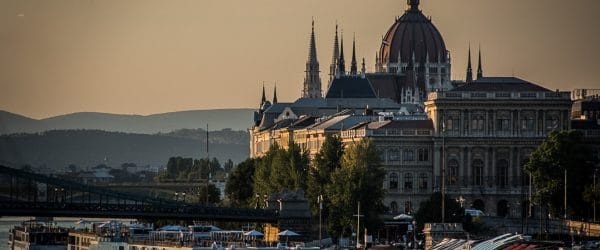 Discover Budapest
Discover the capital city of Hungary! Learn about the city's fascinating and complex history that stretches back to the ancient Celtics and changing hands many times. Soak in the natural thermal baths and visit the two distinct sides of this ancient city. World heritage sites abound, four days are just enough to squeeze in the famous sites of this magical city.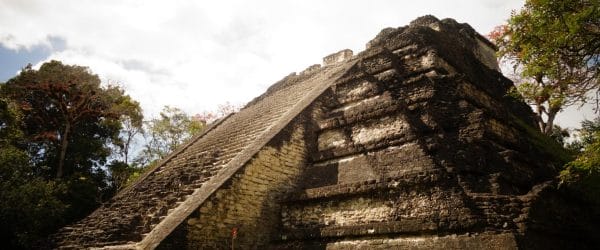 Discover Guatemala
A once-in-a-lifetime opportunity! Guatemala is recognized for its awe-inspiring landmarks, geological wonders, and artisanal creations. From its diversity to extraordinary landscapes to century-old culture, the country is captivating for all who visit. Experience its magic for yourself on this trip to Guatemala.
Discover Morocco
Discover the third largest desert in the world on a trip to study history in Morocco, where you will take an adventurous camel trek into the Sahara Desert, learn about the origins of argan oil and how it's produced, and sleep under the stars in the one and only Sahara Desert. You'll begin and end your trip in Marrakech, with a short getaway to the coastal city of Essaouira just before departure. We hope you'll join us on an unforgettable Moroccan desert experience!
Discover the Coastline of Portugal
Start your tour in the bustling city of Lisbon and make your way down to the coastline of the beautiful Algarve region where you will make your impact by organizing a beach clean-up and preventing harm to the coral ecosystems. End your tour in the beautiful Medieval town of Porto and get a glimpse into the everyday life of a local in one of Europe's oldest nations.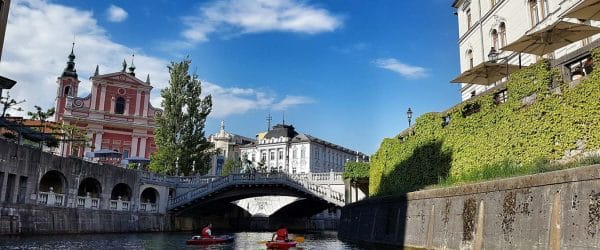 Discover the History of Slovenia
Between its stunning medieval architecture, vibrant city streets, and breathtaking natural landscapes, the small country of Slovenia truly has something for everyone. Travel abroad on this incredible eight-day tour and learn what you've been missing out on for so long.
Discover the Moai at Easter Island
Most of us have seen photos of the famous and spectacular Moai carvings on Easter Island. Come along with us to Easter Island, as we get a first-hand look at these important statues while also finding out what else Easter Island has to offer visitors.
Discover the North Island of New Zealand
New Zealand is a land of wonder. Relatively unspoiled and unpopulated, a visit to New Zealand will open your eyes to the very best of Aotearoa, the land of the long white cloud.
Eastern Europe's Hidden Jewel, Moldova
Moldova is known for its charming rural pastures, secluded monastic life, and complex cultural landmarks. Nestled between Ukraine and Romania, the country is ranked among the happiest in the world. The trip's highlights include an going on an underground wine tour, exploring natural springs and 300-year-old caves, and visiting the world-renowned Orhei Vechi Monastery. Plan your global travel to Moldova today!
Elephant Adventure in Chiang Mai & Chiang Rai
Venture to Thailand's mountainous region of Chiang Mai and Chiang Rai where you will have the chance to explore temples, indulge in local customs, and make friends with the gentle giants at Thailand Nature Park's home of rescue and rehabilitation center!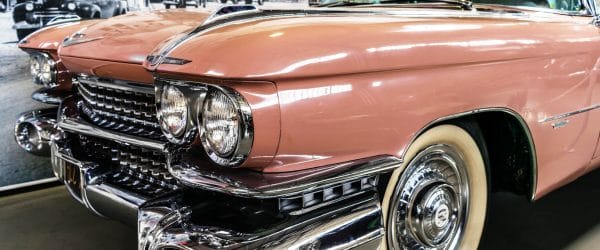 Elvis Presley Tour of the South, USA
This road trip USA takes you through the south from Jackson and Tupelo, Mississippi to Memphis and Nashville, Tennessee. Elvis' humble beginnings in Tupelo set the stage for his rise to fame in Memphis. Nashville pulls it all together with a blending of country, jazz, blues, bluegrass and gospel. You'll walk in the footsteps and spend a week discovering the life of The King and his contributions to the American music scene.
Enchanting Bolivia
International travel to the enchanting country of Bolivia doesn't make it onto the radar of most travelers. On this epic adventure, you'll get away from the crowds and learn more about this country that's nicknamed the "Tibet of the Americas."
Engineering the Titanic in the U.K.
The majestic RMS Titanic sank in 1912 after it struck an iceberg, and it's been a source of tragic fascination ever since. On one of your overseas adventures, travel around England and Northern Ireland where you'll visit many historically significant sites and see numerous artifacts related to ship's fateful journey. This trip's highlights include Titanic Memorial Garden, Titanic Trail and more.
Experience the Roman Empire
The rich history of Rome is abundant as soon as you arrive. This city captures a unique blend of ancient ruins and modern buildings. The hustle and bustle of the city filled with Vespas is juxtaposed with the peace of Palatine Hill, the history of the Colosseum, and the wealth of the Empire. The sites, the food, and the culture will have you saying, Amo Roma!
Explore Cambodia
Ready yourself for a trip packed full of surprise as you venture through Cambodia. Journey through Cambodia's most treasured sites in Phnom Penh. Discover the wonder of Siem Reap where you will spend time exploring the largest temple complex in the world – Angkor Wat.
Explore Honduras
There's so much to discover in Honduras! You'll adventure through quaint historical towns, take in breathtaking landscapes of coffee and sugarcane plantations, and zip-line through the rain forest canopy. Of course, this trip would not be complete without visit to the extraordinary Mayan ruins at Copán.
Explore Peru's Sacred Valley
A country full of diversity in terms of landscapes, environment, culture and culinary delights, Peru is a must-visit for any adventurer. However, beyond the epic adventures, Peru faces problems related to human rights and gender inequality. Travel abroad and get a deeper understanding of these issues by connecting with locals and reputable organizations in the communities you visit. This trips highlights include the spending a night in the Skylodge, exploring Machu Picchu and more.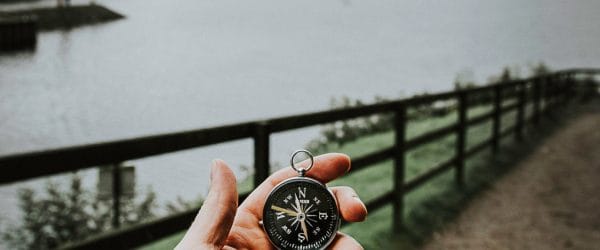 Folklore Tour Throughout Europe
No matter how much we modernize the world, folklore and stories about mythical creatures that are passed down from generation to generation continue to survive. Join us as we travel across Europe, stopping off at several key points where the most prominent examples of European folklore got their start.
Genghis Khan Tour of Mongolia
Mongolia is a country for adventure and education where visitors can immerse themselves in the nomadic culture and explore diverse, untouched landscapes. On this adventurous trip to study political science in Mongolia, you will learn about the politics and culture of the country while also exploring its landscapes on your global travel. The trip's highlights include visiting the Genghis Khan statue, living a day in the life of nomads in the Ger District, and camel trekking the Semi Gobi Desert.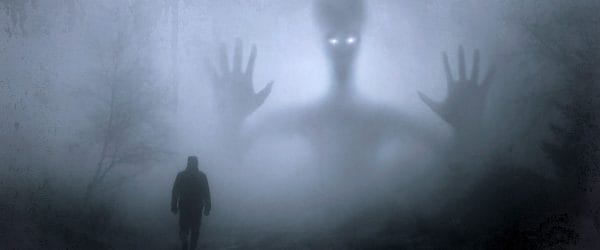 Ghosts of Seattle
Travel to the Pacific Northwest and explore the ghosts of Seattle and the San Juan Islands. Your adventures in travel to this incredibly beautiful area will explore not just fascinating ghosts and their stories, but also whales, dolphins, and wildlife.
Gladiators From Austria to Rome
You can do no better than to take an adventure in travel with Gladiators to Carnumtum, Pompeii, and Rome. You will be in awe of these historic places-gladiator schools, theaters, and the Coliseum — places where gladiators walked over 2,000 years ago.
Gothic Revival Architecture in England
This educational student tour to study architecture in England takes you through incredible historic sites that the town of Oxford offers, letting you travel back to a time long gone and to places that add a little more magic into your life. Join us in this blast to the past and discover what this beautiful town has to offer while reducing your carbon footprint! This trip's top attractions include Museum of Natural History, Oxford University and more.
Great Wall of China Trekking Expedition
Getting to trek through the Great Wall of China will leave you with amazing memories and photos. Enjoy camping under the stars and experience eco adventures that most people don't get the opportunity to do. See the surrounding mountain ranges of the area, travel through forest trails, and set foot on something that has been a part of history for centuries all while breathing in fresh air and learning about Chinese history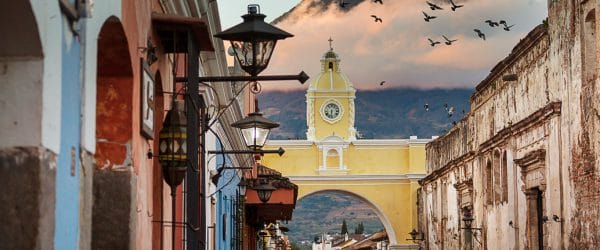 Guatemala Short Stay
This four day teaser is the perfect trip to get a taste of what Guatemala has to offer. Venture to Tikal, what was known to be the Mayan superpower dating back to the 6th century B.C. Explore the ceremonial center, temples and surrounding palaces that few have ever laid eyes on!
Ha Long Bay Cruise
Halong Bay translates to "descending dragon" and is a popular travel destination on the coast of Vietnam. This region features thousands of small islands and limestone karsts that are the product of 20 million years of formation. Each island is topped with lush vegetation making for a spectacular site of forests growing out of the sea.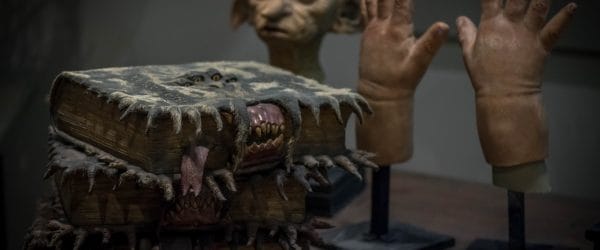 Harry Potter Tour in England
Muggles, Welcome to London! Prepare to enter the magical wizarding world on this Harry Potter tour in London where you'll see amazing sets and props used in the films, explore destinations that inspired J.K. Rowling, shop in unique Harry Potter stores, create magical potions, and more. If you're a Harry Potter fan, then this is where you need to be.
Hinduism & Buddhism in India
India is the birthplace of two important world religions: Hinduism and Buddhism. On international student tours around India, you will travel to some of the most historical sites associated with these religions and meet the people who practice them today.
Historic Boston
Historic Boston Seven Day Historical Tour in Boston Previous Next DID YOU KNOW? Boston is home to the oldest public park in the United States? The Boston Common Park dates back to 1634! Come along as we explore the fascinating city of Boston on this historical seven-day tour! The Worldwide Navigators Difference Sojourn – Gain …
Historical Tour in Albania
Albania might not be on everyone's radar, but the country's gorgeous landscape, unique features, and complex and fascinating history make it a perfect destination for international travel! While here, you'll get to hike mountains, explore caves, and take a dip in the thermal springs. Learn about the complicated history and all the country has overcome! From communist era museums to UNESCO World Heritage Sites, Albania has everything you could want and more!
Historical Tour in Germany
If you're planning to travel abroad, Germany is one of the best places to visit. There are amazing cities to see, and you'll be able to help in plenty of ways during your time here. Opportunities for volunteering are abundant in Germany, so come take a journey with us today!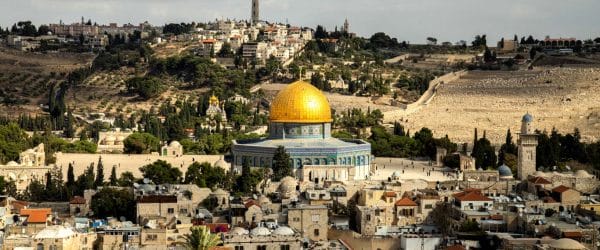 Historical Tour in Israel
Your global travel itinerary has taken you from the birth to the life, times and teachings of Jesus Christ. This Holy Land tour intersects Judaism, Christianity and Islam to bring faith and understanding to the diverse religions and ancient cultures of the world.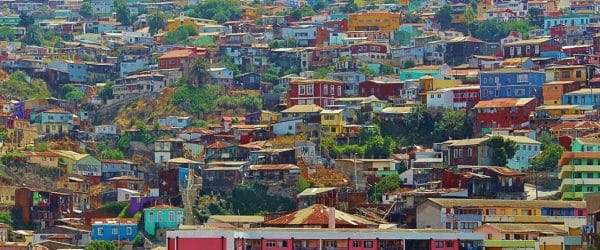 Historical Tour of Chile's Dictatorship
Travel to Chile to take a historical tour of its dictatorship, visit human rights museums and discover the key that unlocks their future. Immerse yourself in Chile's exciting culture on this 7-day tour and indulge your taste buds in some of South America's best cuisine.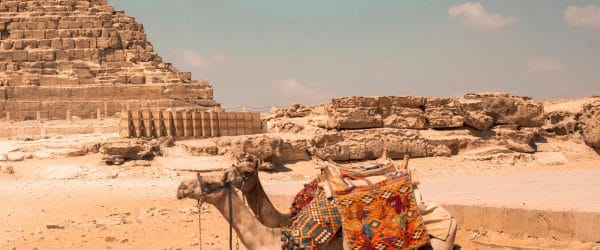 Historical Tour of Egypt
People around the world have long been fascinated by the pyramids and mummies of Egypt. Now it's your turn to see the wonders of ancient Egypt firsthand. On your trip to study history in Cairo and Luxor, you'll see and learn about King Tutankhamun's tomb, the Great Pyramid of Giza, and the Great Sphinx.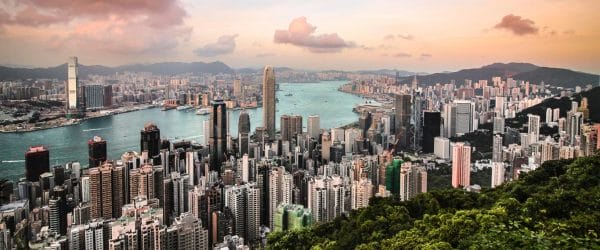 History & Climate Awareness in Hong Kong
Being a city full of contrasts, Hong Kong has a lot to offer visitors. From cultural landmarks, historical traditions and scenic natural getaways, there is nearly something for everyone. However, it is also important to be aware of the current changes taking place related to climate change, modern development and more. Travel abroad and connect with experts in the field to get a better understanding of what these changes mean for life today and years to come.
History & Ecotourism in Belarus
If it's eco-adventures you're after, Belarus is the place for you. This trip will take you to a different park or reserve every day to allow you to partake in environmentally-friendly tours and adventures. You'll also see some of the world's most unique museums, delve into the history and culture of the world's last dictatorship, and see castles and churches. Sign up now!
History and Design in St. Louis
St. Louis is an underrated destination to explore and study interior design. While in recent years more modern buildings have gone up, the area has done a remarkable job of preserving gems from the past. Check out iconic places such as Union Station, Fox Theater and more during your time in the United States!
Holocaust & Anne Frank Historical Tour
Anne Frank's life and diary is synonymous with the Holocaust and the plight of Jews in WWII. On this 7-day tour, discover her home and the Nazi camps that bring thoughtful contemplation to your current knowledge of dark history and expand your education even further.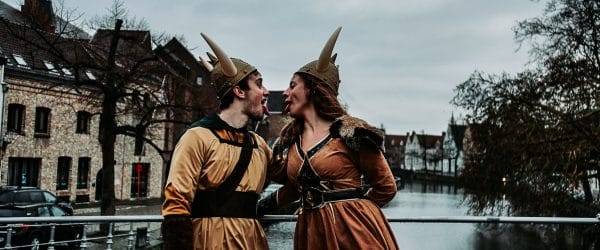 Iceland Viking Discovery
Despite its name, Iceland is more than just icy glaciers and freezing temperatures. It's filled with beautiful mountains and fields of lava from volcanoes. Join us as we visit every corner of Iceland, exploring Viking heritage and learning more about a civilization most have heard of but know little about.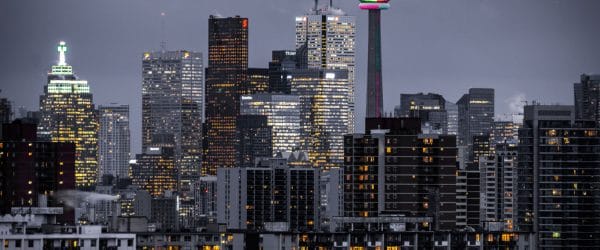 Indigenous History in Toronto
Travel to Canada and get ready to enjoy yourself and learn something new! On this trip to study anthropology, you'll learn about Indigenous people in Canada, including their art, their food, and the struggles they face. Join us and you can make a difference in these people's lives!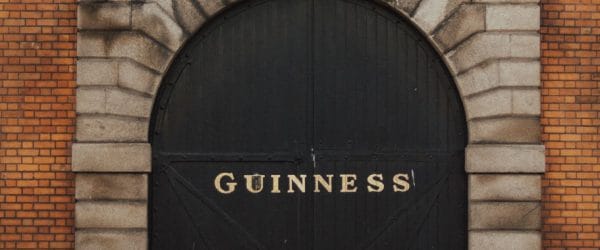 Ireland Cultural Tour
Ireland is an ancient land of legend and proud history, as well as a forward-thinking innovator in the modern world. On this trip you'll get to know amazing Dublin, as you visit the Guinness Brewery, a whisky distillery, and learn about the Emerald Isle's tragic history of famine, English exploitation and emigration. And of course you'll also visit iconic sites like the Blarney Stone and the Cliffs of Moher. Book your epic Eire adventure today!
Italy's Big Three: Venice, Florence and Rome
Enjoy an overseas adventure fit for the gods during your time in Italy. Your group will visit three of the country's main cities including Venice, Florence and Rome. There is much to see and do, so bring along a great pair of walking shoes, and a hunger to learn more about this ancient country.
Japan: Off the Beaten Path
Are you ready to step off the beaten path and explore the depths of Japan? Join us on this 10-day trip and tour of Japan as we visit all the main landmarks for travelers, as well as explore many of the country's hidden gems. Your journey will begin in Tokyo, travel along the eastern coastline and end in Hiroshima.
Lewis and Clark: From St. Louis to Oregon
Beginning in St. Louis, follow the expedition of Lewis and Clark through 11 states in 11 days before reaching the shores of the Pacific ocean. The path of these two explorers will take you on educational exploits in museums and memorials, guide you into the beauty of protected lands and camping under the same skies as the frontiersme.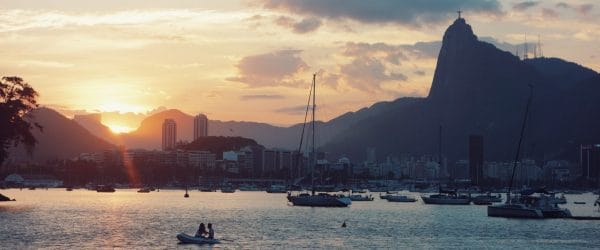 Linger Longer in Brazil
Welcome to Brazil! On this 3-day tour, visit the world-renowned South Zone known for its namesake beaches, surfing, trails and sunset views. Summit Sugarloaf Mountain to catch the iconic panoramic view of Guanabara Bay and the city of Rio. Have the ultimate cultural experience visiting the Historic City Center, art deco, and even a percussion class!
Linger Longer in India
Explore the depths of India and its ancient Mughal history on this incredible 3-day tour. Experience the vibrant contrasts of Old and New Delhi. Discover the Taj Mahal & the stories that this magnificent architectural feat holds. Come along with us!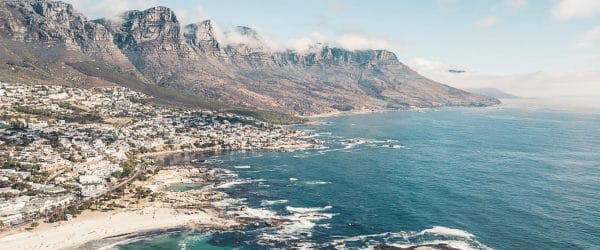 Linger Longer in South Africa
Explore the vibrant city of Cape Town, South Africa! On this 3-Day getaway we'll seek a balance between bustling city and invigorating ocean views to discover the heart of this captivating city. Welcome to South Africa!
Lisbon: A Primer to Portugal
Experience postcard-perfect Lisbon. Wander the cobblestone streets that climb into twisting, tile-adorned neighborhoods, each one its own treasure. In this old, vertical city, one thing is evident: Lisbon proudly holds on to its history as a sea-faring nation and its identity as hard-working artists and artisans.
Literary Tour of Great Britain
Have you ever read a book and wondered what the writer was thinking when they wrote it? Join us as we explore museums and landmarks throughout England and Scotland that will open our eyes to the authors we have long admired.
Machu Picchu & Inca Trail Trek
Traverse this epic trail across an amazingly diverse array of landscapes, mountains, forests, jungles,  OH-MY! With four days of trekking you'll be able to take in some of the most striking wonders of the Andes. Rest and rejuvenate in the spas of Aguas Calientes before making the vertical hike up to Machu Picchu.
Machu Picchu & Rainbow Mountain Short Stay
Welcome to Peru! There are no words for how magnificent the wonders of Peru are. Come along with us to explore Rainbow Mountain, Machu Picchu, and the Sacred Valley. Stand in awe of the striking mountains and explore the most renowned Incan architecture in the world on this epic 5-Day adventure!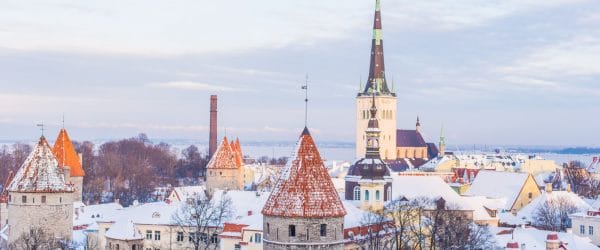 Medieval Tour in Estonia
Explore the clash of cultures in this tiny nation. Parts of the country retain strong Russian influence while other parts embrace the German, Swedish, or Finnish cultures. Throughout the country you will find plenty of medieval architecture and reminders of an ancient history as you travel abroad.
Metropolitan New York
Welcome to New York — America's busiest and most influential city. Visit the Statue of Liberty, Central Park, Rockefeller Center, museums, the Theatre District and Times Square. Join us on our most exciting and wildly diverse tours yet in New York City!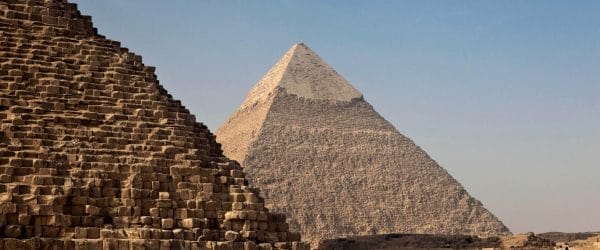 Mysteries of Ancient Egypt
Journey back in time to study history in the life of ancient Egypt. Experience the wonders of how people without modern tools or equipment built great pyramids and temples. See the hieroglyphics used as a way of communicating and documenting their history. This international travel journey through history and wonders of the world will leave you with once in a lifetime memories.
Mystical Magical Nepal
There is so much to be captured in Nepal! Explore medieval kingdoms, pagoda temples, and hillside villages. Experience ethnic cultures of the Newars, Gurungs & Tamangs on this epic photography expedition.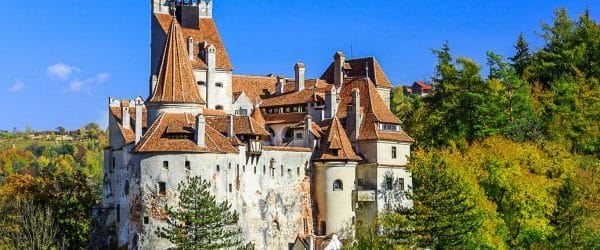 Mystical Romania
Mesmerizing landscapes, historic towns, and mystical castles, oh my! This five days trip covers Bucharest and the southern part of Transylvania, a land of fairy tales, mystical castles, and medieval cities. Come along for this historically rich, not-to be missed trip of Romania.
Mythical Monsters in Romania
Amidst the mountains of Eastern Europe on the shores of the Black Sea is the small country of Romania. Come along with us to Romania as we explore the rich history of vampires, Dracula, and Transylvania.
Mythology Tour of Athens
Athens is one of the original havens of Greek mythology. The city derives its name from the goddess Athena, who won the city's patronage after a bitter contest with Poseidon.
Neanderthal Discovery in Australia
Australia is known for its iconic cityscapes, spectacular scenery, and abundant wildlife. International tourists are attracted to the country due to its historical culture, incredible beaches, and relaxed way of life. On this trip to Australia, you will learn about Neanderthals while visiting the city's top attractions. The trip highlights include discovering cave carvings in the Blue Mountains, cruising by the Sydney Opera House, and enjoying a hot air balloon ride over diverse landscapes.
Norse Mythology Tour in Scandinavia
Norse mythology has become more popular in recent years. You might recognize the names Thor and Loki from the Marvel cinematic franchise. But there's more to these myths than Chris Hemsworth with a giant hammer. Travel to Norway, Denmark, and Sweden to study history and learn about these myths and the people who told them.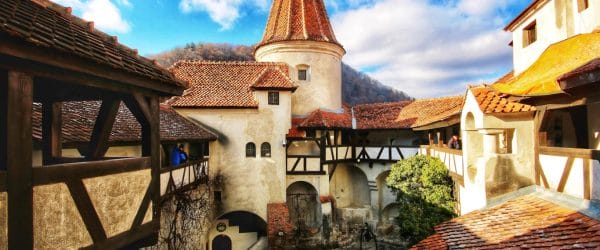 Off the Beaten Path in Romania
Travel abroad and experience the fascinating history and culture of Romania as you explore some of Romania's hidden gems, boasting magnificent architecture, art, and history that are bound to leave you yearning for more! We hope you'll join us on this unconventional route of Romania as you get a glimpse into the local and historically rich culture.
Papacy Catholicism Tour
The Roman Catholic Church is roughly 2,000 years old. For a great many of those years, the church has considered Vatican City as its headquarters and heartbeat. Visit many significant sights including the Colosseum the Vatican Museums and beyond. While in Europe, you will visit Vatican City, Rome and France during your week of global travel.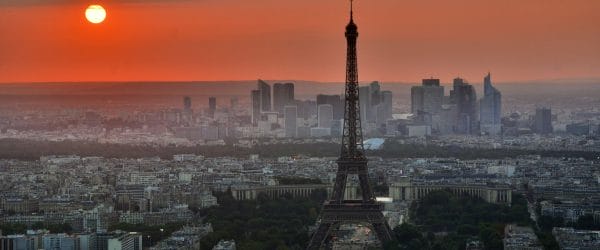 Paris Literary Tour
The 2000-year history and liberated spirit of the City of Light informs the daily lives of her denizens, and perhaps that's what has drawn writers like Ernest Hemingway, Gertrude Stein, and Oscar Wilde to spend time here. On this tour, you'll visit the places which have inspired the authors we revere. Come walk in the footsteps of the giants of literature – and perhaps find inspiration of your own in gay Paris.
Pirates on the Coastline of North Carolina
Amidst pirates and the scenic coastline of North Carolina's Inner Banks, ocean waves and salt marshes embrace a land shaped by wind, water, and the storms of the Atlantic Ocean. Follow in the footsteps of the famous pirate Blackbeard in this region he called home. We welcome you on this fascinating adventure where the pirate ghosts of long ago merge with the coastal habitat they sailed.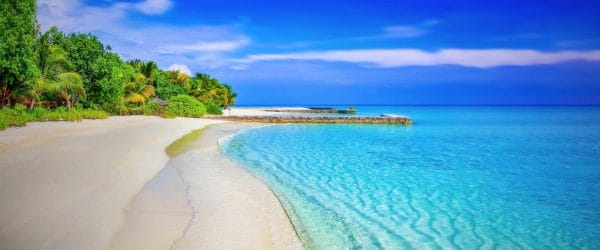 Playa del Carmen Getaway
Known for stretches of white sandy beaches and endless entertainment options, Playa del Carmen, Mexico offers a perfect balance of modern sophistication and authentic old-world charm. Pack your bathing suit & sunscreen and get ready for a vacation in the sun!
Politics and More in Washington, D.C.
Washington D.C., the capital of the United States, is small but important city along the Potomac River. On your tour to study political science here, you'll see up close how the three branches of the federal government – the legislative, executive and the judicial branches – sometimes get along and sometimes don't. The area has several impressive memorial monuments including Lincoln, Washington, Martin Luther King, Vietnam and Korean War veterans, and more.
Portugal: Off the Beaten Path
Portugal is surprisingly undiscovered by travelers in spite of its close proximity to Spain, a popular tour destination in Europe. On this 5-day tour, explore Lisbon, Sintra and Porto, and discover why Portugal is the best kept secret in Europe.
Restless in Bangkok
The bustling metropolis is a real concrete jungle, but her subtle polarity might not be visible by simply looking across the city skyline. Rich and poor, fancy malls and small food carts, modernity and tradition, Buddhism and animism, all merging together to create this vivid international city. Bangkok attracts people from all backgrounds and origin. Step out of the comfort of your hotel and dive in!
Rosa Parks and African American Rights Tour
Welcome to the United States of America! In 1955, Rosa Parks refused to give up her seat to a white man on a bus in Montgomery, Alabama. This led to the Montgomery Bus Boycott, which lasted over a year and gave rise to new pastor Martin Luther King, Jr. as a champion for civil rights. Alabama was the site of many civil rights demonstrations and victories, and it currently hosts many museums and destinations related to the civil rights movement in the United States.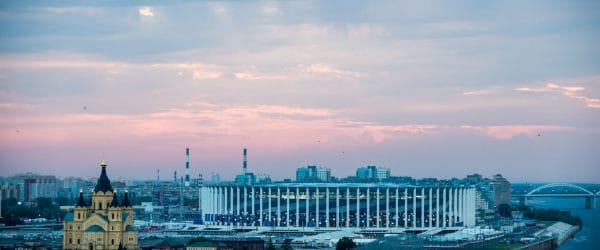 Russia: Land of the Tsars
Russia is the largest country in the world, and has a population of 144.5 million with tremendous cultural diversity, and as such, it is impossible to visit every worthwhile attraction. But join us on this trip abroad to see some of the highlights of this amazing country.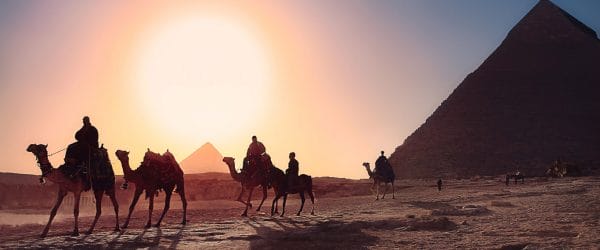 Sail the Nile River
Dating back to ancient times, the Nile River has been one of the most important bodies of water in human history. Join us for a ride along the last stretch of the Nile River, making pit stops along the way at essential landmarks that are found throughout Egypt.
Salem Witch Trials, Massachusetts
With a history dating back nearly four centuries, Salem, Massachusetts is best known for the Witch Trials of 1692, one of the earliest and most notorious examples of hysteria in U.S. history. Through in-depth exploration of the sites, people, and stories of the Salem Witch Trials, you gain a better understanding of how to support justice – and the importance of historic and cultural preservation. Come on this journey with us, and immerse yourself in the world of the Salem Witch Trials.
Short Stay in Cusco, Peru
A visit to Cusco tumbles you back into the cosmic realm of ancient Andean culture fused with the colonial splendors of Spanish conquest. Here, you will have the opportunity to dive into Inca history visiting sacred spots nestled in the landscape during this 3-day adventure. ¡Bienvenido a Perú!
Short Stay in Turkey
Filled with amazing markets, hilly quarters, and historic mosques, Istanbul is a feast for the eyes and dangerous for the pocketbook. See all the highlights on this four day tour, and learn about Istanbul's complicated history.
Shrines of the South of Italy
Considered a "bucket list" travel abroad destination for most Catholics and indeed anyone interested to study religion, Italy is steeped in religious history. From the major basilicas in Rome to the abundant tradition in Assisi, this pilgrimage through a spiritual timeline evokes inspiration and respect from anyone who travels it.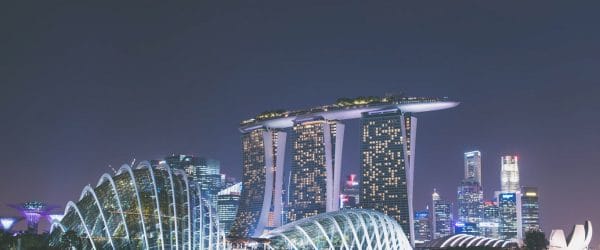 Singapore Ultimate Adventure
Looking for the ultimate adventure? Join us for a 10-day trip to Singapore where we'll visit the well-known places like Chinatown, the Marina Bay Sands Hotel and the Botanical Gardens, but we'll also visit the lesser-known areas like the Outram, Kranji Countryside, Palau Ubin and even a river safari! There's no better way to see Singapore. Won't you join us?
Social Justice & Law Tour in Spain
Begin your trip by learning about the history of Spain's influence around the world and the history of Spanish law. Become immersed in Spanish culture with tours, cultural events, history lessons and museum visits. You'll then spend two days touring and networking at two highly-regarded firms in Spain. Spend an unforgettable day at the capitol's courthouse, where you will see live cases in the courthouse. Top off your trip with a day learning about social justice issues and working at an NGO on your trip to study law in Spain.
Southwest US National Park Tour
Southwest US National Park Tour 9-Day Trip to the Grand Canyon, Zion & Bryce Canyon Previous Next DID YOU KNOW? At the Grand Canyon's widest point, it stretches 18 miles across? The grandeur of this canyon is absolutely incredible and we can't wait for you to experience it with us! The Worldwide Navigators Difference Sojourn …
Study History in Savannah, Georgia
This small city on the coast of Georgia has a deep, rich history, and antebellum architecture, cultural attractions, and colorful characters to prove it. During your trip to Savannah, you'll experience walking tours highlighting Civil War history, visit some of the South's most well-preserved historic homes, explore gardens and parks, and learn more about the unique natural features of the southeast coast.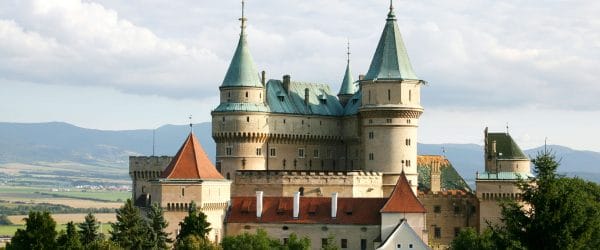 Study History in Slovakia
Slovakia is a country full of breathtaking natural beauty and fascinating history. The medieval castles, baroque architecture, and strong ties with Roman Catholicism make it a unique and intriguing country. International travel to countries like Slovakia allows you to gain a better understanding of an entire region, and by learning more about Slovakia, you also learn more about Eastern Europe as a whole.
Study History in Sweden
Travel abroad to the magical land of Sweden. You'll spend time in the country's capital Stockholm as well as several smaller cities to the west. You'll learn how to fika, and gain a healthy respect for the country's innovative spirit, including all the ways Swedes treat environmental issues, and its devotion to green fuels.