Responsible Consumption & Production
Development & Sustainable Development are two very contrasting things
The ability to separate economic growth from resource use is one of the biggest challenges the global community faces today. The material footprint for fossil fuels is 4X higher in developed countries than in developing countries. "But how are developing countries supposed to grown capital without greater resource dependence," you may ask? That's what SDG 12 is all about!
Make an Impact on Consumption & Production

Teach Sustainable Agriculture Techniques – Teaching sustainable techniques in agricultural processes can help minimize negative environmental impacts on water resources, soil degradation, etc. It can also greatly minimize greenhouse gas emissions resulting in less production waste.
1 of 1

Create Opportunities for Sustainable Development and Conservation of Natural Resources – Transitioning economies that have extremely negative impacts into economies that have better opportunity can open doors for development and conservation of natural resources.
1 of 1

Introduce Education for Responsible Consumption – Households have an immense impact on food production and agriculture through their purchasing habits and dietary choices. By educating individuals on these impacts, they will be more empowered to make responsible decisions related to the productions they support.
1 of 1

Groups have provided educational courses focused on farming to help communities develop sustainable practices that is good for the environment and the land they rely on.
1 of 1

Support local ecotourism to shift the local income paradigm. In the past we have had groups rent boats from Indonesian shark fisherman for tourism reasons. The fisherman then have their income replaced by tourists who prefer to see sharks alive instead of dead.
1 of 1

Teach individuals about the value of buying local foods, goods and services and the direct impact that has on their local economy.
1 of 1
Where will you make your difference?
Aboriginal Journey through the Australian Outback
Welcome to the Land Down Under! On this radical journey you will camp in the Australian Outback and experience pure adventure. Hear stories of the aboriginal people as you discover ancient cave paintings. Get ready for campfires and nights under a blanket of stars in this magnificent desert region.
Ancient Kingdoms of Ethiopia
Soak in Ethiopia's rich and fascinating history on this four-day tour of the ancient kingdoms. This exploration of Africa's only unconquered state will include the famous rock-hewn churches of Lalibela, the ancient kingdom of Axum, the 'Camelot of Africa' at Gondar, and culminating in the natural wonder of the Simien Mountains.
Andalusian Adventure through Spain
Discover the beautiful sights, sounds, and flavors of Southern Spain. Journey through Sevilla, Granada, Cordoba, Ronda, and Zahara in this action-packed itinerary. Get ready for the ultimate Andalusian Adventure!
Annual Cheese Festival in Gruyeres, Switzerland
Gruyères happens to be the cheese capital of Switzerland and is where the annual cheese festival is held; this is where our journey centers. Any cheese lover will be enamored with Gruyères. Along this adventure we will be exploring the history and culture of Switzerland and partaking in some local artisan cheesy delights.
Argentina Short Stay
Get a taste of Argentina by experiencing the La Boca neighborhood in Buenos Aires with its exciting street artists and brightly painted zinc shacks. Explore El Tigre and its surrounding islands in the Paraná Delta by river boat on this 3-day getaway. ¡Bienvenido a Argentina!
Art, Cuisine, & Sustainability in Porto, Portugal
Porto has breathtaking medieval architecture, lively music, wonderful food and amazing wine. The best way to experience Porto is by walking her medieval streets full of vibrant art and azulejo tiles. Have your camera at the ready, there will be many photo opportunities! Porto is a bustling city by day that turns romantic and soft at night.
Balinese Adventure
Ready yourself for adventure the minute the planes wheels touch ground! From temples galore to snorkeling in one of the most biologically diverse ecosystems in the world, this short stay truly offers the best of Bali and will be sure to blow you away!
Beautiful Barcelona
From Roman ruins and Modernist architecture to a vibrant nightlife, there's more than enough to see and do in Barcelona. This incredible week-long trip abroad will be an experience for all five senses that you'll always remember.
Best of Paris
On this journey we'll explore the most famous landmarks and attractions of Paris, including the Eiffel Tower, Notre Dame and world-famous museums such as the Louvre and Orsay. Stroll Paris' monument-lined boulevards and indulge in glorious Parisian cuisine; shop in stylish French boutiques and gape at priceless artistic treasures; chat up local artists on cobblestone streets and admire incredible ancient architecture.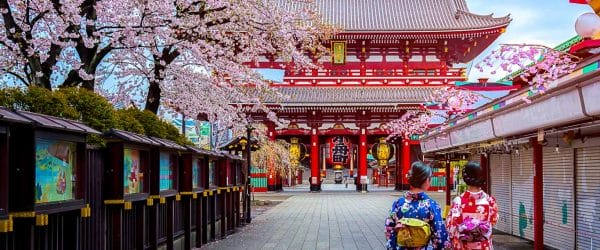 Best of Tokyo
Experience the best of the past and present of Japan's capital as you spend five exciting days in the electric metropolis of Tokyo. Explore lush gardens and fascinating museums, and sample the exceptional variety of food options the city offers on every corner. You'll never want to leave!
Buenos Aires Immersion
Ignite all of your senses as you dive deep into the rich & colorful culture of Buenos Aires, Argentina. This 11-day adventure has it all. Explore bustling city life, practice the art of empanada making, get in touch with the natural world & gaze upon some of the world's tallest peaks, and experience the lifestyle of Argentinian Gauchos. Come along with us!
Classic London Tour
Spend five glorious days in London experiencing the best of what the city has to offer! Explore classic London landmarks like the Tower of London, Westminster Abbey and Piccadilly Circus. Take in a show on the West End, discover London's world famous museums and go shopping on some of the most iconic streets in the world.
Cuba Short Stay
Discover Cuba on this 3-day getaway by visiting Playa Varadero with its bridge-linked lagoon and whitesand beaches. Dive underwater in Cayo Piedras to explore its colorful marine life and crystal clear waters. ¡Bienvenido a Cuba!
Discover Argentina
Fall in love with Argentina in this week long discovery. Sample some of the most enticing experiences and sites that this country has to offer. Tour bewitching Buenos Aires, visit the magical Iguaza Falls and venture to South America's frontier of Patagonia! From culture hounds to intrepid hikers, Argentina truly has something for everyone!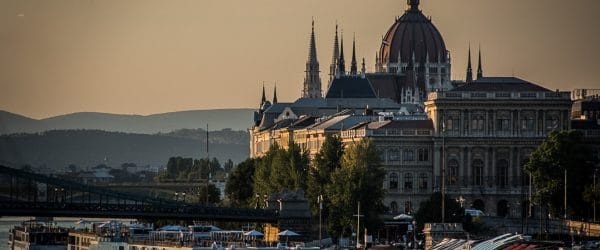 Discover Budapest
Discover the capital city of Hungary! Learn about the city's fascinating and complex history that stretches back to the ancient Celtics and changing hands many times. Soak in the natural thermal baths and visit the two distinct sides of this ancient city. World heritage sites abound, four days are just enough to squeeze in the famous sites of this magical city. 
Discover the Moai at Easter Island
Most of us have seen photos of the famous and spectacular Moai carvings on Easter Island. Come along with us to Easter Island, as we get a first-hand look at these important statues while also finding out what else Easter Island has to offer visitors.
Discover the North Island of New Zealand
New Zealand is a land of wonder. Relatively unspoiled and unpopulated, a visit to New Zealand will open your eyes to the very best of Aotearoa, the land of the long white cloud.
Discover Vancouver
Spend seven thrilling days getting to know the jewel of British Columbia! Famous worldwide for its cultural diversity and friendly citizens, Vancouver will also dazzle you with its abundance of natural beauty. Marvel at the ways Vancouver balances its metropolitan sophistication with the serenity of its nearby wilderness
Diwali in India
Come to the magical land of India and get ready to celebrate one of the most cherished celebrations, Diwali! A five-day Hindu festival, Diwali celebrates the triumph of good over evil, and light over dark. Many say you have not seen India if you have not visited during Diwali!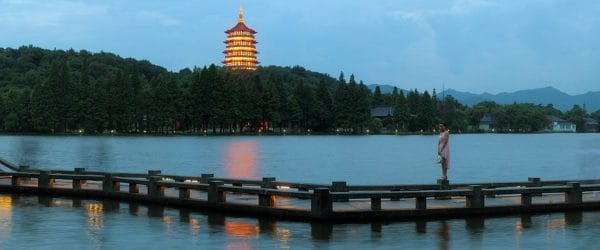 E-Commerce Giant Alibaba in China
An emerging technology hub, Hangzhou is the capital of Zhejiang Province in East China and one of the most populous cities in the region. It's filled with history, culture, and many sights to see including the e-commerce giant Alibaba. On this tour, you'll learn all about their impact on the city and the world of e-commerce on this seven-day itinerary.
Elephant Nature Park Short Stay
Get a taste of northern Thailand on this 3-day excursion to Chiang Mai! Explore beautifully constructed white and gold temples, elephants living in a safe, protected area, and unforgettable panoramic views. ยินดีต้อนรับสู่ประเทศไทย!
Environmental Biology & Math in Costa Rica
On this trip to Costa Rica, you will have an educational and adventurous experience. The trip's highlights include hiking up the tallest volcano in the country, zip-lining through a cloud forest, and embarking on a safari through Santa Rosa National Park. Book your overseas adventure to Costa Rica today!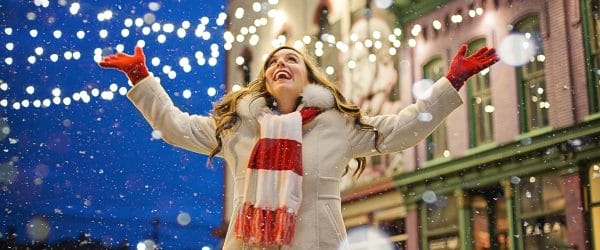 European Christmas Market Hop
In Europe, Christmas isn't just for a day: it's for nearly a whole month. Many towns have their own advent Christmas markets to celebrate the jolliest season— some even date back hundreds of years! On this tour, we'll take you through the winding Christmas markets serving hot wine, hand blown ornaments and roasted nuts galore, along with other popular destinations in the cities.
Experience the Roman Empire
The rich history of Rome is abundant as soon as you arrive. This city captures a unique blend of ancient ruins and modern buildings. The hustle and bustle of the city filled with Vespas is juxtaposed with the peace of Palatine Hill, the history of the Colosseum, and the wealth of the Empire. The sites, the food, and the culture will have you saying, Amo Roma!
Fashion Week in London
Sustainable fashion, just like sustainable travel is always in vogue. To see some of the fabbest fashions that London has to offer, hop a train or a bus to take your whirlwind study fashion and sustainability tour through some of London's hottest fashion museums such as Victoria and Albert Museum, Fashion Museum and more. London is a posh city, so don't be afraid to wear your chicest clothes as you marvel at the origins of European fashions and get a glimpse at what's next.
Fashion with a New York Attitude
You'll tour the most important fashion houses in New York City on this trip to study fashion in NYC, undeniably one of the fashion capitals of the world. It hosts not just New York Fashion Week, but also the Met Gala, two of fashion's most interesting events. You'll get to see where it all happens and witness fashion history on your excursion, so grab a camera, grab your most fab outfit, and get ready to do the city in style.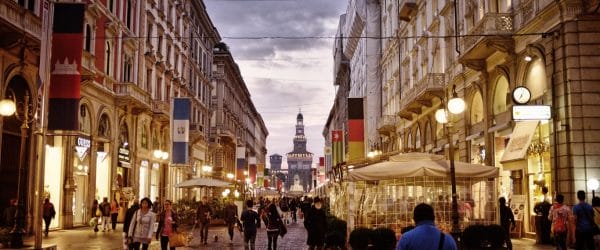 Fashionable Italy
Italy has a long history and revered reputation in fashion, design and textiles. Whether you're a fashion design student or focusing on merchandising, your educational student tour to study fashion in Italy will be unforgettable as it takes you through the past, present and future of apparel design, construction and merchandising. This trip's highlights include the Gucci Museum, Ferragamo Museum, The Costume Gallery and more.
Ha Long Bay Cruise
Halong Bay translates to "descending dragon" and is a popular travel destination on the coast of Vietnam. This region features thousands of small islands and limestone karsts that are the product of 20 million years of formation. Each island is topped with lush vegetation making for a spectacular site of forests growing out of the sea.
Himalayan Medical Expedition
Join our partner organization, International Medical Relief in Nepal for a heart-pounding adventure through the heart of the Himalaya's where you will trek with local Sherpas to remote communities in order to offer acute medical care.
Historical Tour in Germany
If you're planning to travel abroad, Germany is one of the best places to visit. There are amazing cities to see, and you'll be able to help in plenty of ways during your time here. Opportunities for volunteering are abundant in Germany, so come take a journey with us today!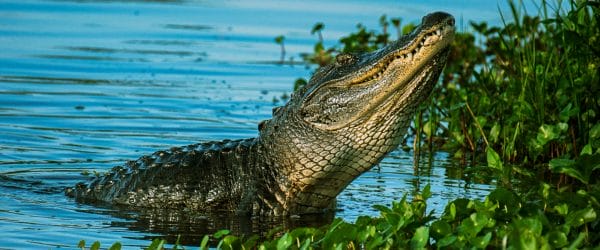 Houseboat Living in the Florida Everglades
Houseboat living is a once-in-a-lifetime adventure. Live in the Florida Everglades and play on its waterways, explore the Mangrove Forests, learn about the delicate ecological balance between the birds, fish and animals and how the Mangrove Forest supports its inhabitants.
Iguazu Falls Adventure
The exquisite Iguazu Falls have awed tourists, locals and indigenous inhabitants for centuries. The falls act as a natural boundary between Brazil and Argentina making the forceful river a significant part of the political and geographical structure of South America.
Jamaican Experience
With its white sand beaches and brilliant turquoise waters it's no wonder Jamaica attracts millions of tourists every year! For six glorious sun-soaked days, you'll explore three distinct areas of the island country – from laid back Negril to vibrant Montego Bay and colorful Ocho Rios.
Kruger National Park, South Africa
Kruger National Park is one of the most sought out sites in South Africa, and one of world's most diverse Safari destinations. Come along with us on this exotic animal adventure!
La Tomatina Festival in Spain
Do you love tomatoes? No, do you really love tomatoes? Time for Buñol, Spain's La Tomatina, the infamous annual tomato fight. While there, you'll get to check out the historic city of Valencia on the Mediterranean coast, enjoy a beach day and gorgeous mountains — and of course revel in three dump trucks' worth of tomatoes along with 1,000 of your new best friends. Sign up today to join in this massively silly tradition!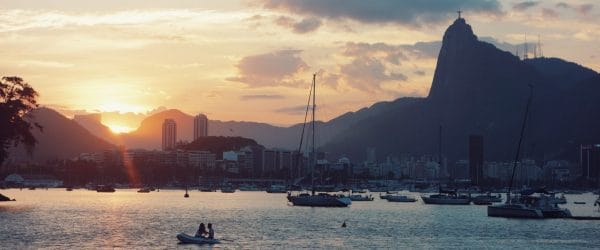 Linger Longer in Brazil
Welcome to Brazil! On this 3-day tour, visit the world-renowned South Zone known for its namesake beaches, surfing, trails and sunset views. Summit Sugarloaf Mountain to catch the iconic panoramic view of Guanabara Bay and the city of Rio. Have the ultimate cultural experience visiting the Historic City Center, art deco, and even a percussion class!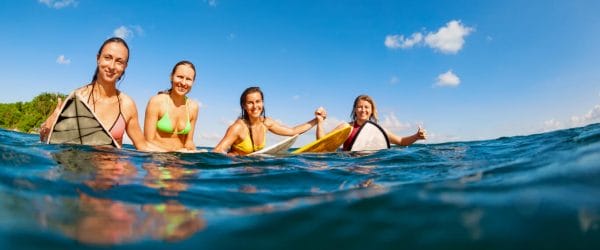 Linger Longer in Costa Rica
Pack your flip flops and spend five days in the laid-back Caribbean paradise of Puerto Viejo de Talamanca. Famous for its Salsa Brava surf break, this colorful beachside town is not just for surfers. Its cool Caribbean attitude and variety of outdoor activities make it an attractive and exciting travel option for all!
Linger Longer in Koh Tao, Thailand
Are you ready for paradise? Welcome to Koh Tao, which translates to "Turtle Island". This 3-day trip is the perfect triad of lounging on the beach, eating delicious local cuisine, and hiking up to viewpoints that will take your breath away. ยินดีต้อนรับสู่ประเทศไทย!
Linger Longer in Nepal
Nepal, known for its rich culture, lush landscape and extravagant, spiritual temples, is naturally a traveler's magnet. Dive deep into spirituality and nature in the lively cities of Pokhara and Kathmandu. The country's catchphrase is "Once is not enough" and you're about to experience why first-hand.
Lisbon: A Primer to Portugal
Experience postcard-perfect Lisbon. Wander the cobblestone streets that climb into twisting, tile-adorned neighborhoods, each one its own treasure. In this old, vertical city, one thing is evident: Lisbon proudly holds on to its history as a sea-faring nation and its identity as hard-working artists and artisans.
Machu Picchu & Inca Trail Trek
Traverse this epic trail across an amazingly diverse array of landscapes, mountains, forests, jungles,  OH-MY! With four days of trekking you'll be able to take in some of the most striking wonders of the Andes. Rest and rejuvenate in the spas of Aguas Calientes before making the vertical hike up to Machu Picchu.
Malaysian Adventure
Feel the rush of dynamic Kuala Lumpur, with it's bustling energy and vibrant culture. Escape to the mostly undeveloped Perhentian Islands, where time moves a little slower. Explore ancient temples and get a taste of Malaysia's potpourri of Asian culture and history of Penang, the state known as the "Pearl of the Orient".
Merchandising Fashion in Germany
Since the inception of Berlin Fashion Week in 2007, Berlin has been a wonderland for indie fashion designers and those interested in forward-thinking fashion. When you study fashion in Germany's capital, you're not just studying design and principle — you'll also get an inside look at what impacts technology and sustainability have had on fashion today. During this trip you'll check out sites like The Fashion Collection at MK&G Hamburg and beyond.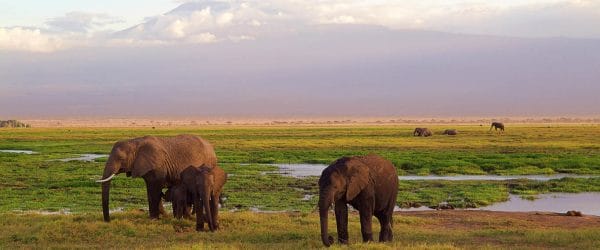 Mount Kilimanjaro Trekking Adventure
Trekking up Mount Kilimanjaro is a dream trip for many and this itinerary will help you make that dream come true! Take part in this nine-day responsible travel journey in Tanzania. You'll start your trip relaxing at the hot springs before embarking on your seven-day journey to climb Kilimanjaro via the Shira route. See gorgeous landscapes, come close with wildlife, and enjoy the greenery around you.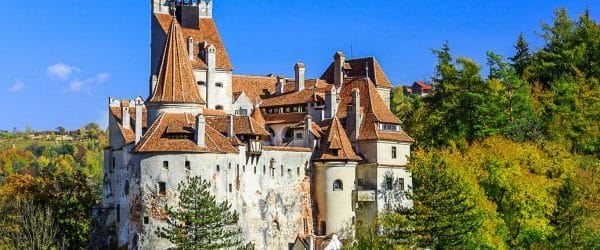 Mystical Romania
Mesmerizing landscapes, historic towns, and mystical castles, oh my! This five days trip covers Bucharest and the southern part of Transylvania, a land of fairy tales, mystical castles, and medieval cities. Come along for this historically rich, not-to be missed trip of Romania.
New Mexico Nature Spectacular
A fun-filled adventure – New Mexico is known as the mesmerizing Land of Enhancement. From its juniper-speckled hills to gypsum sand dunes to never-ending plateaus, the country makes your wildest dreams a reality. Immerse yourself it's the country's nature, culture, and tradition on this trip to New Mexico.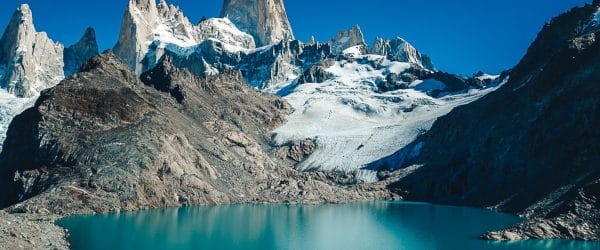 Patogonia Adventure
At the end of the world lies Patagonia, a wild and rugged land filled with breathtaking landscapes and eye-catching flora. Come alive as you spend seven days exploring this wild frontier, from areas of pure isolation and vast emptiness to tourist-filled camping towns and waters teeming with wildlife.
Pingzi Sky Lantern Festival in Taiwan
Grab your passport and explore the elegant island country of Taiwan. Combining traditional culture with state-of-the-art technology, the Taiwan Lantern Festival is a dazzling party and one of the biggest and most spectacular lantern festivals in Asia!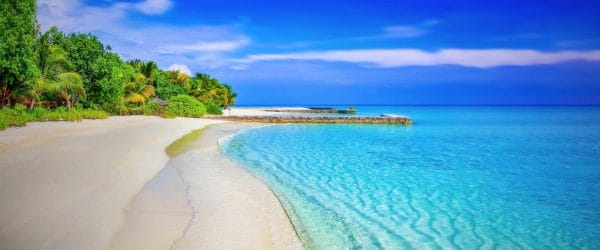 Playa del Carmen Getaway
Known for stretches of white sandy beaches and endless entertainment options, Playa del Carmen, Mexico offers a perfect balance of modern sophistication and authentic old-world charm. Pack your bathing suit & sunscreen and get ready for a vacation in the sun!
Restless in Bangkok
The bustling metropolis is a real concrete jungle, but her subtle polarity might not be visible by simply looking across the city skyline. Rich and poor, fancy malls and small food carts, modernity and tradition, Buddhism and animism, all merging together to create this vivid international city. Bangkok attracts people from all backgrounds and origin. Step out of the comfort of your hotel and dive in!
Senegal Short Stay
Welcome to Senegal, the French country on Africa's west coast. Rich with colonial heritage and many natural attractions, Senegal is known for its exciting safaris, nightlife, and historical museums.
Short Stay in Cusco, Peru
A visit to Cusco tumbles you back into the cosmic realm of ancient Andean culture fused with the colonial splendors of Spanish conquest. Here, you will have the opportunity to dive into Inca history visiting sacred spots nestled in the landscape during this 3-day adventure. ¡Bienvenido a Perú!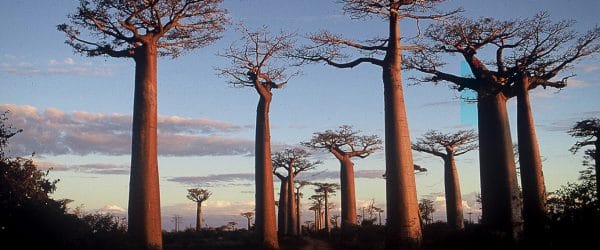 Short Stay in Madagascar
Dip your toes in the exciting culture and unique landscape of Madagascar by discovering a royal city and burial site and the perfect symbiosis of a zoo and botanical garden on this 3-day getaway. Tonga soa eto Madagasikara!
Short Stay in Turkey
Filled with amazing markets, hilly quarters, and historic mosques, Istanbul is a feast for the eyes and dangerous for the pocketbook. See all the highlights on this four day tour, and learn about Istanbul's complicated history.
Spirituality & The Sea in Bali
From cooking Balinese specialties to photographing ancient temples, Indonesia is a cultural experience full of overseas adventures that will intrigue visitors of any age. The sights and sounds of Bali do not disappoint, and the range of activities on this tour will leave you with an entire album of photos. This trip just brushes the surface! We hope you can join us on this week-long tour in the heart of Indonesia.
Sustainable Coastlines in the Bahamas
With over 700 islands and 2,000 rocks and cays sprinkled over 100,000 square miles of ocean, Paradise Island is home to an ecological oasis and some of the world's clearest waters. Come along on a journey to experience the beauty and learn about the ways to protect these shores.
Sustainable Fashion in Amsterdam
Spend your week exploring Fashion for Good and the Cece Project, where sustainable fashion is the goal. Discover the cutting edge path for the fashion industry on this sustainable educational trip into ecologically-friendly fashion. This trip's highlights include working alongside sustainable fashion startups such as Project Cece and beyond.
Tapas Tour in Spain
Many visitors to Spain are confused at first when a server automatically brings out a small dish of olives, goat cheese or Iberian ham on croquettes along with a drink order, but tapas are a wonderful tradition that deserves its own tour. You'll enjoy the local variants while seeing some of Spain's most iconic sights through Madrid, Toledo, and Barcelona. Bring your appetite as you embark on this epic culinary studies tour of Spain!
The Trans-Siberian Railway Expedition
Discover three of the world's largest countries – Russia, Mongolia and China – while traveling on the iconic Trans Siberian Railway! Whether you're a beginner or seasoned traveler, your ten-day journey across miles of unspoiled lands will surely be one of the top adventures of your lifetime!
Trekking Argentina's Mt. Aconcagua
Argentina abounds in nature and has an expanse of iconic peaks. Mt. Aconcagua is the highest mountain in the southern hemisphere and is known for its glistening glaciers, rivers and valleys, and spectacular wildlife. The landmark has attracted global attention for decades. This trip's highlights include the Relinchos Valley, Guanacos and more.
Trekking Expedition in Chile's Torres del Paine
Chile is a land where soaring peaks meet rushing rivers, a place where nature runs wild. On this expedition, you will visit Torres del Paine National Park, a UNESCO Biosphere Reserve and the most visited tourist attraction in Chile. Experience adventure, adrenaline, and a sense of accomplishment as you trek these jagged peaks, witnessing the breathtaking views, the magnificent Grey Glacier, and enjoying the refuge lodge's hot tubs. Start planning your overseas adventure today!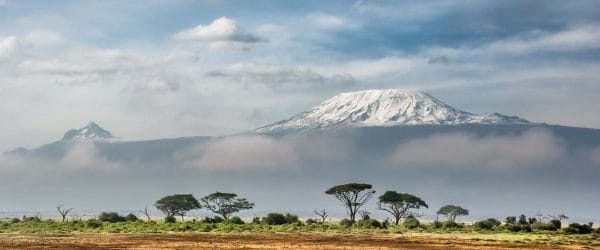 Trekking Mount Kilimanjaro in Tanzania
Tanzania is renowned for its wildlife, beaches, culture, and people. Mt. Kilimanjaro attracts visitors with its snow-capped summit and forested flanks. On this expedition, you will experience a life-changing trek through Tanzania's rugged terrain surrounding Mt. Kilimanjaro. The trip's highlights include spotting colobus monkeys in Montane Forest, sleeping under Africa's starry night sky, and (of course!) ascending to Mt. Kilimanjaro's highest summit. Book your global travel adventure today!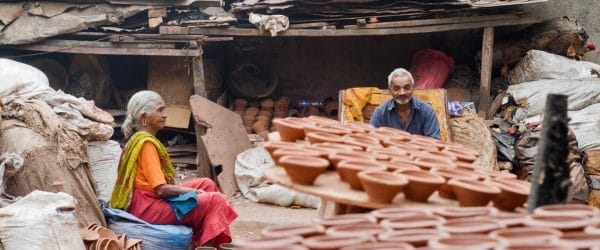 Tribal Influence on Art in India
This social media-ready, international travel adventure to study art abroad in India will have you asking for more. This amazing country is loaded with food, art, culture, design, history, inspiration and warm, wonderful people. You will leave with a book full of sketches, a new appreciation for ancient arts, and a head full of ideas. This trip's highlights include the Taj Mahal, visiting Mumbai fashion showrooms and plenty more.
Uganda Gorilla Trek
Ready yourself for an adventure wildlife lovers dream of! Hike the mountain rain forest and spend time with the famed mountain gorillas – the highlight of this trip, or maybe the highlight of a lifetime!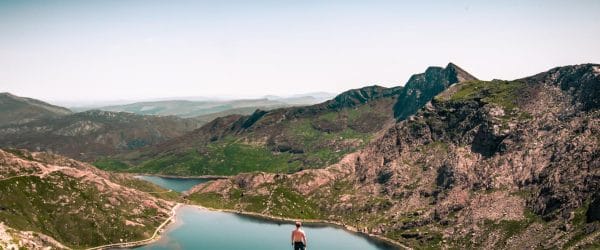 Ultimate Newfoundland
An awe-inspiring adventure – the Canadian province of Newfoundland is recognized for its silver rivers, deep ancient forests, and breathtaking coasts. It's unspoiled wilderness packs a big punch. Join Worldwide Navigators on an unforgettable trip to this maritime province to study Environmental Science.
Ultimate Scotland
Visit scenic Scotland on this eight day whirlwind tour. traditional Scottish cuisine and music, and dive into Scotland's history and legends. We'll take the road less traveled through Highland landscapes complete with lochs, mountains, and moors. Take in the sights of white sand beaches and mystical fairies on the Isle of Skye.
Vienna Short Stay
Discover Austria's top sights in a four day, multi-city tour. Begin with a few days in classic Vienna, with a day trip to musical Salzburg. From palaces to gardens to rolling green hills, Austria has sights and sounds to inspire.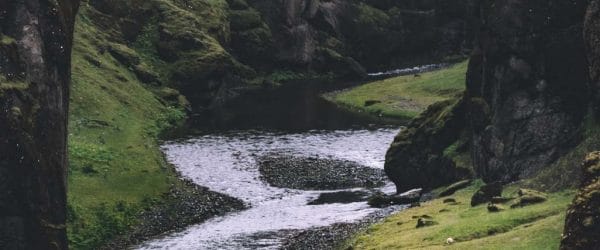 Visit the Hidden People of Iceland
Explore the fascinating folklore of Iceland's mysterious – and magical ─ beings known as huldufolk. Most people in Iceland believe in their existence and make accommodations for their presence and preferences, both at home and in businesses and follow traditions that celebrate them. Join us on this journey into the meaning behind the myths and legends, and search for the deeper meaning of huldufolk in everyday life and their messages for the environment.