A Photographic Adventure in Namibia
Namibia is an elephant stomping ground where dunes are mountains and stripy safari sunsets paint the sky. Indeed, its awe-inspiring desert landscape and wavy shores are a must-see for all nature-lovers and adventurers. The trip's photography highlights include sailing Walvis Bay to spot the marine big 5, quad driving through the Namib Desert's endless dunes, and (of course!) touring Namib-Naukluft National Park. Book your global travel photography tour today!
Alaska Arctic Tour
Take a ride on the Aurora Winter Train during Spring break Learn about climate change first hand along the Alaska Railroad starting in Anchorage and concluding in Fairbanks. Enter the arctic circle for 2 days on this incredible adventure and enjoy a grey whale watching tour, a visit to one of the northernmost cities, explore the Anchorage Museum, flightsee in Denali, witness the aurora borealis and trek Fairbanks by dog sled.
Alaskan Adventure Tour
Alaska is known for its bears more giant than bison, glaciers bigger than some countries, and national parks the size of other U.S. states. Its spectacular nature and abundant wildlife draws visitors from across the globe. On this trip, interactively learn about marine science and oceanography while visiting the country's top attractions. The trip's highlights include dog-sledding down a mountain, spotting whales in the Pacific Ocean, and watching the unforgettable Northern Lights.
America's Pacific North West
Wilderness, Volcanoes and Marine Life – Oh My! The states in the U.S. geographic region informally known as the "Pacific Northwest" encompass a surprisingly large number of national parks, monuments and areas preserved for historical, cultural and natural purposes. Come journey with us to discover the history and science behind protecting and preserving wildlife in Washington!
Ancient Greek Mythology Tour
Greece is rich with mythology, making it the perfect travel abroad destination to study religion and anthropology. Learn about the Greek history of war and its heroes, and delve deeper into the stories about these legendary characters. Travel to the place where Zeus was born, a temple dedicated to Athena, and visit museums that will help you learn even more about the history of Greece on an unforgettable journey into the ancient past of myth!
Argentina, Tip of the World Tour
Welcome to the very tip of the world! On this adventure, you'll explore by sea & land. Visit Tierra del Fuego National Park, Lake Fagnoano & Escondido, and the Beagle Channel. With sea & land animals galore, off-road adventures, and environmental wonders, this is a trip to not be missed!
Bahamas: On Land & Under Water
Spend your week among just a small part of the 700 islands, cays and coves that make up the Bahamas. Whether you discover a new hobby or fine-tune already existing skills, you'll ultimately develop a deeper understanding of, and desire to protect, the oceans of the world.
Balinese Adventure
Ready yourself for adventure the minute the planes wheels touch ground! From temples galore to snorkeling in one of the most biologically diverse ecosystems in the world, this short stay truly offers the best of Bali and will be sure to blow you away!
Bermuda Eco Tour
Palm trees, pink sand and perpetually blue water make Bermuda a paradise for any nature enthusiast. Whether you're a wildlife fan, a marine biology major or an ecotourism student, your Bermuda itinerary is filled with experiences about the island's marine life, natural attractions and environmental activities.
Brazilian Wildlife Tour
Filled with an enormous diversity of plants and wildlife that includes 300 species of mammals and 1,000 species of birds, you will find among those inhabitants the elusive jaguar and the giant river otter. Travel to the Pantanal and take river and land safaris through this isolated region in search of jaguars. Experience even more of the rich biodiversity on horseback, by canoe, and walking the trails. Experience and treasure this UNESCO World Heritage Reserve and Biosphere.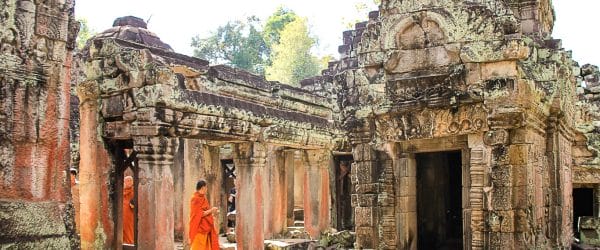 Cambodia Short Stay
Discover Siem Reap — home to the temples and ruins of Angkor Wat, Bayon and Neak Pean. Immerse yourself in Cambodian culture at an acrobatic circus with live music. Indulge your senses in some of the best cuisine in Southeast Asia and be welcomed to a country of vibrant people, history and natural landscapes. ស្វាគមន៍មកកាន់ប្រទេសកម្ពុជា
Canadian Curling Tour
On your trip to Québec, you will learn the game and watch professionals play the sport of curling while visiting the province's top attractions. The trip's highlights include whitewater rafting down Jacque-Cartier River, snowshoeing through the mountains, and boating the Pacific Ocean to spot breaching whales. Book your educational student tour to Canada today!
Captain Cook's Hawaii
Explore Captain Cook's Hawaii! Your adventures will take you to the Big Island of Hawaii and the island paradise of Kauai. See the spectacular landscapes that have been the backdrop for movies for almost a century. You'll leave part of your heart here, making sure that you return.
Charles Darwin Adventure in the Galapagos
Follow in the footsteps of the great naturalist and father of the theory of evolution Charles Darwin as you discover the unique variations of animals living among the rocky, volcanic islands of the Galapagos! You'll rub shoulders with the giant tortoises and blue-footed boobies, snorkel with sea turtles and baby sharks, and maybe catch a glimpse of a dolphin or humpback whale as you go island-hopping.
Coastlines and Ancient History in Cyprus
Join us for overseas adventures in Cyprus as you uncover some of the Mediterranean's most pristine beaches, ancient Roman ruins, and traditional villages hidden from the modern day urbanization of the city. This week-long adventure has something for everyone whether you're looking for a historical journey back in time or water adventures along the coast!
Conservation & Sustainability in Vancouver
From seeing stunning, centuries-old forests to visiting beautiful gardens reclaimed from old limestone quarries to whale watching, Vancouver Island is a must-see for people interested in conservation and who wish to study sustainability. You'll learn about how they do it while taking in some of the most breathtaking wild sights you'll ever witness in the raw, wild beauty of Vancouver Island!
Cruise Ship Engineering in Hamburg
Hamburg's rich history is built around its harbor and has long been a hub of trade for Northern Germany. For centuries, visitors from around the world have traversed the Hafencity, and your international travel experience is only slightly different than theirs. You, too, visited to broaden your horizons and got to witness engineering marvels of days past and present.
Discover Sri Lanka
With diverse landscapes, rich culture and pristine beaches, Sri Lanka has something for travelers of all kind. The exotic island beaches and sites of mythological epics to sacred Buddhist relics make Sri Lanka one of the most enchanting destinations in the world. 
Eco Adventures in Marine Conservation in Belize
Combine your scuba diving skills with your love for the marine world on unique eco adventures to study marine sciences while you work to preserve the Belize Barrier Reef, the second largest reef system in the world! Join us in monitoring the health of the reef and its inhabitants and managing the impacts of the invasive lionfish that have no natural enemies and are destructive to the natural balance of the reef. Your efforts make a difference!
Ecotourism in Bermuda
Bermuda – a country of hidden adventures, cultural hotspots, and island adventures. The turquoise waters of the Sargasso Sea have spectacular marine life while the diverse land offers adventures at every turn, making it an ideal tourist destination. On this trip to Bermuda, you will have an educational and adventurous experience. The trip's highlights include meeting fish during a helmet dive, sailing to hidden coves, and descending into the spectacular Crystal Caves.
Ecotourism in the Galápagos Islands
Your five-day sail will enable you to see a cross-section of the islands, each with its own distinct geographic features, flora and fauna. Your daily excursions will bring a lifetime of memories of adventures amongst these beautiful islands and their resident wildlife. Start and finish your journey in the interesting Pacific coast city of Guayaquil, where you will get a sense of mainland Ecuador's city life and local cuisine.
Ecotourism in Vancouver
Vancouver is one of the most beautiful cities in North America, and it is close to the vanguard when it comes to the UN's Sustainable Development Goals. Learn about the efforts the city has made in this regard, and what still must be done to lessen Vancouver's environmental footprint. You and your group will also learn about the First Nations tribes. Come along and join us!
Engineering the Titanic in the U.K.
The majestic RMS Titanic sank in 1912 after it struck an iceberg, and it's been a source of tragic fascination ever since. On one of your overseas adventures, travel around England and Northern Ireland where you'll visit many historically significant sites and see numerous artifacts related to ship's fateful journey. This trip's highlights include Titanic Memorial Garden, Titanic Trail and more.
Environmental Biology & Math in Costa Rica
On this trip to Costa Rica, you will have an educational and adventurous experience. The trip's highlights include hiking up the tallest volcano in the country, zip-lining through a cloud forest, and embarking on a safari through Santa Rosa National Park. Book your overseas adventure to Costa Rica today!
Environmental Tour in Belize
Belize was one of the first Caribbean countries to promote ecotourism, and the government dedicates considerable time, effort, and dollars implementing programs to educate visitors on preservation and conservation efforts. Learn all about the country's strong protection efforts from its baboon sanctuary, to its eco-lodges and lionfish management program.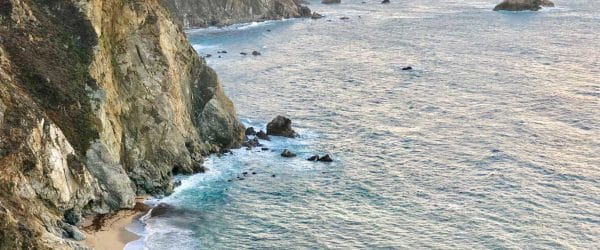 Exploring Monterey, California
Monterey has so much to offer visitors looking for the perfect eco tour. The area is replete with majestic wildlife including whales, sea lions and seals. You'll also be hard-pressed to pick the spot with the perfect view of the ocean since there are so many phenomenal ones. This trip will show you all the highlights of Monterey and the surrounding area, and offers a seafood feast or two of local delicacies.
Fishing in Panama
From cloud forests to coffee plantations to turquoise waters once frequented by pirates and conquistadors, Panama exudes mystery and adventure. On this trip, you will enjoy some sport fishing while visiting the country's top historical and ecological attractions. The trip highlights include hanging out with monkeys on a private island, touring the famous Panama Canal, and snorkeling for sunken treasure. Book your overseas adventure to Panama today!
Fishing Sustainably on Prince Edward Island
Prince Edward Island, located off the coast of Nova Scotia, is celebrated for its lush natural habitat, waters teeming with fish and incredible vistas. Join us on this incredible tour to dive deep into sustainable fishing and environmental science studies.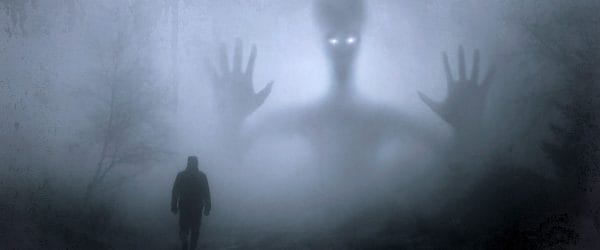 Ghosts of Seattle
Travel to the Pacific Northwest and explore the ghosts of Seattle and the San Juan Islands. Your adventures in travel to this incredibly beautiful area will explore not just fascinating ghosts and their stories, but also whales, dolphins, and wildlife.
Great Barrier Reef Photography Expedition
The Great Barrier Reef is the perfect place for an eco adventure due to its vast undersea landscapes and wildlife. Spend your days under the clear waters diving and snorkeling at some of the best spots in the Great Barrier Reef. Take your time to observe the busy life of the coral reefs and capture amazing photos of manta rays, sharks, sea turtles, and so much more.
Greek Island Eco Tour
Let your cares wash away as you swim, sun, and snorkel in the blue-green crystal clear waters of the Greek Ionian Sea islands. Enjoy your adventures in travel with unforgettable vistas of sandy beaches, fascinating rock formations, tiled roofs and whitewashed building cities, which will be etched in your memories forever.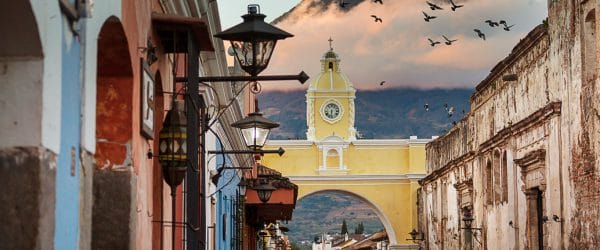 Guatemala Short Stay
This four day teaser is the perfect trip to get a taste of what Guatemala has to offer. Venture to Tikal, what was known to be the Mayan superpower dating back to the 6th century B.C. Explore the ceremonial center, temples and surrounding palaces that few have ever laid eyes on!
Ha Long Bay Cruise
Halong Bay translates to "descending dragon" and is a popular travel destination on the coast of Vietnam. This region features thousands of small islands and limestone karsts that are the product of 20 million years of formation. Each island is topped with lush vegetation making for a spectacular site of forests growing out of the sea.
Hawaiian Volcano Trek
Trek amidst the volcanoes of the Big Island of Hawaii where your adventures in travel will lead you to explore the power of fire and ice, black sand beaches, breathtaking natural landscapes, the wonders of the sea, and Hawaii's Aloha spirit. Feel the warmth of the sun, imagine sea breezes, sea turtles, and lunar landscapes, and the turquoise waters of the Pacific. You'll leave part of your heart here, making sure that you return.
Historical Tour in Albania
Albania might not be on everyone's radar, but the country's gorgeous landscape, unique features, and complex and fascinating history make it a perfect destination for international travel! While here, you'll get to hike mountains, explore caves, and take a dip in the thermal springs. Learn about the complicated history and all the country has overcome! From communist era museums to UNESCO World Heritage Sites, Albania has everything you could want and more!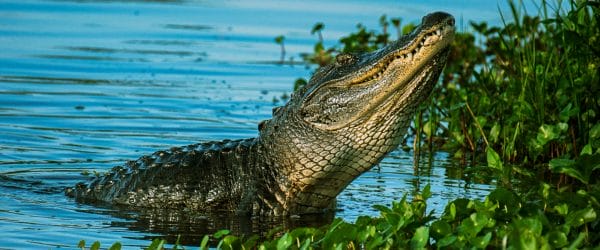 Houseboat Living in the Florida Everglades
Houseboat living is a once-in-a-lifetime adventure. Live in the Florida Everglades and play on its waterways, explore the Mangrove Forests, learn about the delicate ecological balance between the birds, fish and animals and how the Mangrove Forest supports its inhabitants.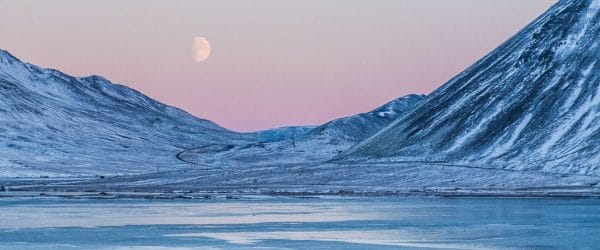 Iceland Arctic Tour
Explore the Arctic Ocean by cruise ship as it circumnavigates Iceland during your summer vacation. Embark in Rekyjavik after a guided tour with an expert in climate change and professor from Rekyjavik University. During this LNT Certified tour, make steps at UNESCO World Heritage Site Breidafjordur Bay, Lake Myvatn Nature Reserve, take part in an impact project in partnership with Ecology Project International and Travelers Against Plastic, visit islands, glaciers and see the aurora borealis.
Island Adventure in Trinidad & Tobago
Overseas adventures in Trinidad and Tobago are filled with Indian heritage, Caribbean culture and the laid-back ambiance of the islands. Whether you're visiting to learn about conservation, Caribbean culture and history, or the biological diversity of an island, you'll gain an appreciation for Trinidad and Tobago's unique place in the world over the course of the week.
Island Hopping & Diving in Greece
On this trip to Greece, you will hop to three of its most renowned islands to experience their scenery, culture, and marine life. The trip's highlights include scuba diving in Mykonos, sampling wines in Santorini, and swimming in the Blue Caves in Corfu.
Island Hopping & Diving in Southeast Asia
The islands of Southeast Asia are known for their rainforests, pristine beaches, fascinating marine life, and spectacular natural beauty. On this epic island-hopping trip, you will go from Cambodia to Indonesia to Malaysia while you study marine science. The trip's highlights include snorkeling off Koh Rong, hanging out with monkeys in Bali's famous monkey forest, visiting an orangutan rehabilitation center, and scuba diving World War II shipwrecks. Book your overseas adventure to Southeast Asia today!
Jamaican Experience
With its white sand beaches and brilliant turquoise waters it's no wonder Jamaica attracts millions of tourists every year! For six glorious sun-soaked days, you'll explore three distinct areas of the island country – from laid back Negril to vibrant Montego Bay and colorful Ocho Rios.
Jetpacking Expedition in the Maldives
With renowned luxury accommodations, white-sand beaches, traditional culture, and spectacular marine life, the Maldives makes for an ideal holiday location. On this trip to the Maldives, your group will stay at a private luxury island and engage in numerous engaging overseas adventures. From swimming with whale sharks to jetpacking lagoons to island-hopping, you'll be sure to make memories that will last a lifetime. Start planning your trip today!
Journey Through Peru
As the historical hub of the Incan Empire, Peru has a lot to offer in the way of a cultural timeline. Add brilliant Pacific waters, mountain ranges, and steep sand dunes and you have what sets this South American region apart as a truly diverse destination. Enjoy the full spectrum of variety as you experience responsible travel in Peru.
Kayak With The Orcas In Washington
The San Juan Islands, scattered off the coast of Washington north of Seattle is one of the premiere destinations for whale-watching, particularly orcas. These mighty beasts pass through the islands every summer to feast on Chinook salmon, and there's no better way to experience the tranquil majesty of these animals than by sharing the water with them while aboard a kayak.
Kayaking in Fiordland National Park
Rudyard Kipling named Milford Sound the 8th wonder of the world, and after this trip, it's easy to see why. Fiordland is a slice of heaven on earth and offers a truly 'unplugged' experience as you connect with nature in its purest form on this overseas adventure.
Kitesurf Trip in the Cayman Islands
Kiteboarding is one of the fastest growing extreme sports, combining wakeboarding, surfing, sailing, and paragliding all into one. It's incredibly exhilarating and tons of fun! On this trip to study exercise science, you'll visit the best spots to go kiteboarding in the Dominican Republic, the Cayman Islands, and Mexico. You'll also get to snorkel with stingrays among some incredible coral reefs and volunteer with an NGO that promotes youth sports. Book your trip today!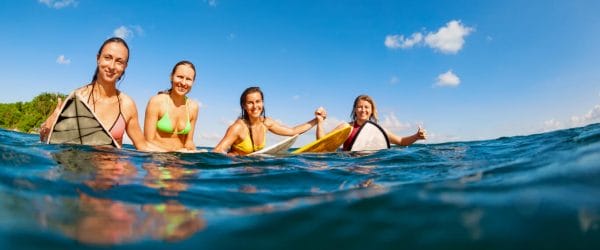 Linger Longer in Costa Rica
Pack your flip flops and spend five days in the laid-back Caribbean paradise of Puerto Viejo de Talamanca. Famous for its Salsa Brava surf break, this colorful beachside town is not just for surfers. Its cool Caribbean attitude and variety of outdoor activities make it an attractive and exciting travel option for all!
Linger Longer in Koh Tao, Thailand
Are you ready for paradise? Welcome to Koh Tao, which translates to "Turtle Island". This 3-day trip is the perfect triad of lounging on the beach, eating delicious local cuisine, and hiking up to viewpoints that will take your breath away. ยินดีต้อนรับสู่ประเทศไทย!
Linger Longer in Nicaragua
Rising gently out of the Caribbean Sea, just miles off the Nicaraguan coast, are the enchanting Corn Islands. Spend restful hours lying in a palm tree-anchored hammock or snorkel from deserted pristine beaches. Savor hand-picked tropical fruits and fresh Caribbean lobster, then pull up a stretch of golden beach and relax for days in a true island paradise.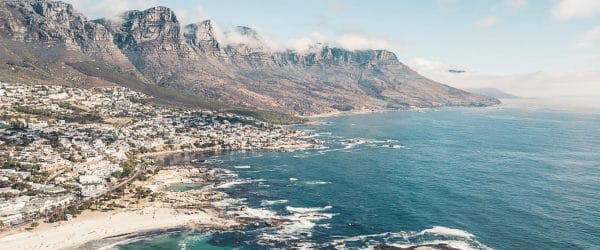 Linger Longer in South Africa
Explore the vibrant city of Cape Town, South Africa! On this 3-Day getaway we'll seek a balance between bustling city and invigorating ocean views to discover the heart of this captivating city. Welcome to South Africa!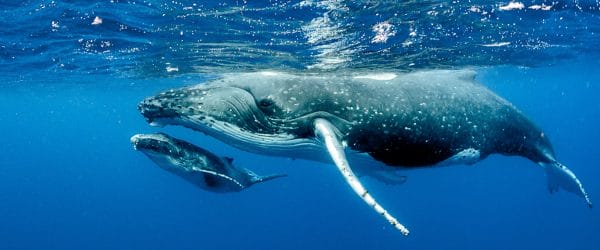 Linger Longer in Tonga
Venture to Tonga, the Polynesian kingdom of more than 170 islands located in the South Pacific! Explore pristine beaches, blowholes and caves, swim with ocean giants and indulge in local customs and traditions.
Los Angeles Star Trek Tour
You'll tour the states as well as the stars on this voyage in and around Los Angeles. It's exciting to see places you've seen on TV in the real world, and even more exciting when a series has a legacy like Star Trek does. You'll boldly venture where no tour has gone before and see places that have been featured in every single Star Trek series.
Marine Discoveries in the Bahamas
The Bahamas are known for its relaxing atmosphere, colorful cities, and ocean adventures. From its beaches to forests to historical towns to reefs, the country is a tourist hotspot for a reason. On this trip to the Bahamas, you will have an educational and adventurous experience. The trip's highlights include diving to the ocean's depths to discover lobsters, feeding sharks and stingrays, and riding ATVs across the island. Book your educational student tour today!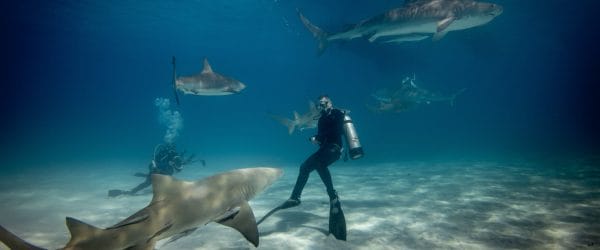 Marine Life Excursion in Palau
Palau is known for its warm island welcome, magical underwater world, and palm-fringed beaches. For such a tiny area of land, the Republic of Palau is full of natural wonder and is scenically magical. On this trip to Palau, you will be educated on oceanography while visiting the island's top attractions. Its highlights include swimming with thousands of jellyfish, touring the city of Koror, and diving to the South Pacific Ocean's depths to see an array of marine life.
Marine Science Adventures in Tuvalu
Tuvalu is a small island nation located in the Pacific Ocean. Because the atolls are only a maximum of 15 feet above sea level, they are profoundly threatened by rising sea levels. When you come to study oceanography in Tuvalu, you'll learn about the Pacific Ocean that keeps the country alive but also threatens to swallow it whole.
Marine Science Excursion in Chile
Boasting a variety of ocean ecosystems, Chile has a lot to offer in terms of marine life. However, water pollution, such as toxic chemicals and plastics from urban areas are putting these ecosystems under pressure. From scuba diving to connecting with marine research facilities, join us for a week of submersion and study marine sciences in South America!
Marine Science Excursion in Japan
Enjoy a week in Japan to uncover various ocean environments, marine life and more. During the excursion you will connect with the region's underwater ecosystems and get a deeper understanding of the ocean's current state. From transforming coral reefs to changing water temperatures and beyond, the Earth is currently going through a metamorphosis. In this regard, it's important to study marine sciences and collect information that exists today.
Marine Science Excursion in Tuvalu
Tuvalu's islands have endless miles of turquoise oceans, rich culture, palm-topped islets, and abundant coral reefs. As the island is currently facing rising sea levels, tourists are taking the opportunity to visit this paradise. In Tuvalu you will learn about marine science while proactively protecting the country's coral reefs and underwater creatures. The trip's highlights include yachting through the Pacific Ocean, studying at the Marine Training Institute, and watching the hatching of turtles.
Marine Science Excursion in Vanuatu
Vanuatu is known for its hidden waterfalls; sun, sea, and sand; and red-hot volcanoes. Its Pacific islands offer adventure, which has attracted visitors for decades and will do so for decades to come. On this trip to Vanuatu, you will learn about marine science while visiting the country's top attractions. The trip's highlights include flying over the Lopevi Volcano, zip-lining through the jungle, and swimming with sharks and turtles. Book your overseas adventure tour today!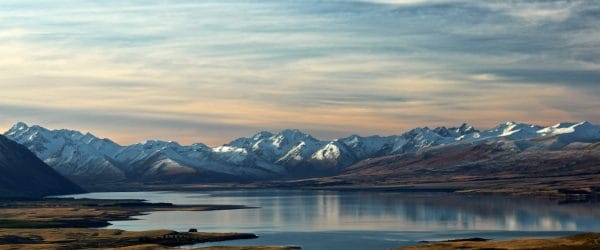 Marine Science Studies in New Zealand
New Zealand is known for its ancient rock formations, endless glacial fjords, and soft evening light. Prepare yourself for a dynamic culture, mammoth national parks, and world-class adventures On this trip, you'll learn about oceanography while visiting the country's top attractions. The trip highlights include zip-lining down a mountain, swimming with wild dolphins, and spotting various species of whales. Global travel to New Zealand today!
Marine Science Tour in Vancouver
Canada is a place full of natural purity, however, due to industrial and economic demands, the environment is at risk. Get involved and join us for a week full of adventure as you study marine sciences in the Greater Vancouver area. From connecting with government organizations to whale watching, kayaking and more, you're surely in for a week to remember.
Marine Sciences in Seychelles
On this trip to Seychelles, you will learn about marine science while visiting the country's top attractions. The trip's highlights include hiking through lush rainforests, snorkeling with baby sharks and stingrays, and meeting over 100 tortoises at an animal conservation sanctuary. Book your overseas adventure tour today!
Nature Escape in Costa Rica
Looking for a tropical nature escape? Look no further and join us as we tour the rainforest, beaches and small communities of Costa Rica! Take a latin dance class, visit an organic farm, zipline above the canopy lines of the rainforest, walk the trails of a lush national park and immerse yourself in a beautiful small community on this trip to Costa Rica.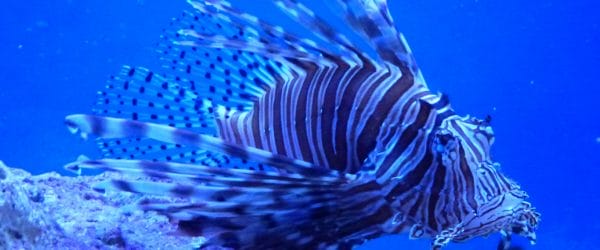 Nautical Excursion & Ocean Conservation in the Florida Keys
From the Atlantic to the Gulf, your study marine science tour explores the habits and habitats of marine animals and their environments. Whether you're an oceanography student, an animal rescue enthusiast or just want to keep our waterways clean, this week-long adventure gives you experience and knowledge to further your studies and interests. This trip's highlights include connecting with Mote International Center for Coral Reef Research, the Dolphin Research Center and more.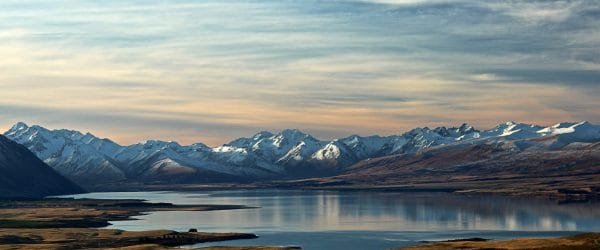 New Zealand Island Adventure
New Zealand is full of amazing adventures, perfect for adrenaline seaking visitors! Hike volcanic mountains, swim in volcanic craters, shower in amazing waterfalls, soak in hot beach pools, try a seaplane ride or kayak in a glass boat.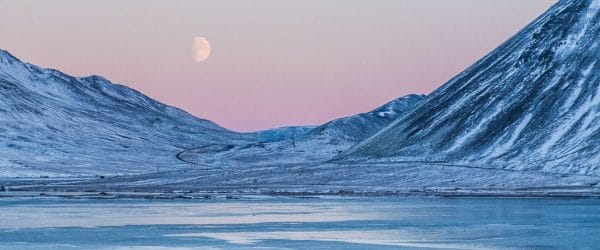 Norway Arctic Tour
Begin your Arctic educational tour in Tromso, Norway, a certified Sustainable Destination and embarkation point for your semi-private boating adventure. Study the implications of political science on climate change action while aboard a completely unique and once-in-a-lifetime arctic tour. During your cruise, visit several arctic islands, glaciers, see the aurora borealis, enjoy a whale watching tour, visit a small fishing village and meet with experts at the University of Tromso.
Ocean Sustainability & Diving in Indonesia
With such fragile yet resilient coral reefs, marine life and local communities around the world, do your part to get educated on the subject of sustainable tourism. Learn more about the initiatives in place to help support local communities, marine ecosystems and everything in between. Eco adventures are a great way to get involved and create memories that will last a lifetime, so dive in and get involved!
Oceanography in the U.S. Virgin Islands
The U.S. Virgin Islands are renowned for their historical monuments, exploratory trails, and abundant marine life. The most popular island of St. Thomas has attracted visitors for decades due to its luxury resorts, water activities, and developed island life.
Oceanography in Turks & Caicos Islands
On this trip to Turks and Caicos, you will learn about marine science and oceanography while visiting the country's top attractions. The trip's highlights include scuba diving with sharks, zooming a dune buggy across the island, and parasailing on the Carribean Sea.
Panama Short Stay
Modern skyscrapers, casinos and nightclubs in the capital, Panama City, contrast the colonial buildings in the Casco Viejo district and the rainforest of Natural Metropolitan Park. Join us for an adventure through Panama's most iconic spots!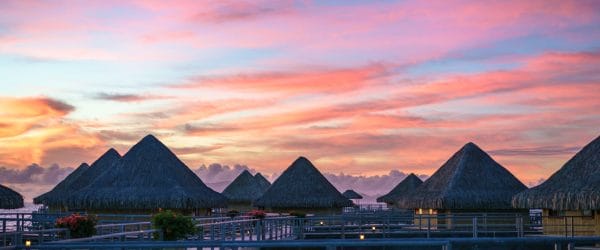 Paul Gauguin Tour in Polynesia
Tahiti is a tropical island idyll, known for its turquoise waters and abundant marine life. On this trip you'll learn about artist Paul Gauguin, who called this gorgeous place home for many years. Along with viewing hundreds of Gauguin's art pieces, you'll also visit the island's top attractions, including snorkeling with sharks and stingrays and hiking the spectacular Three Coconuts Trail. Plan your overseas adventure to study art in paradise today!
Penguins in Argentina
Welcome to Argentina's northern Patagonia! In this exciting animal adventure, we'll be exploring the peninsula by boat to get up close and personal with orca whales and penguins! Puerto Madryn is known for its sandy beaches and many polar animals. Discover Patagonia on this 2-day extension and see firsthand the beautiful scapes of Argentina!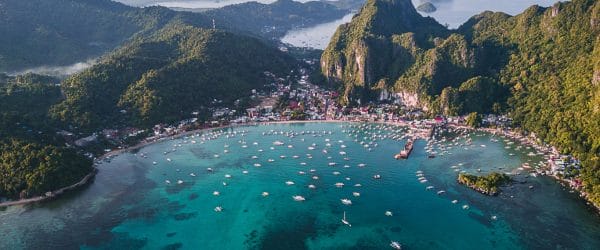 Philippines Short Stay
Comprised of over 7,000 islands, the Philippines is a Southeast Asian country that sits in the Western Pacific Ocean. Its capital, Manila, is famous for its waterfront promenade and centuries-old Chinatown, Binondo. Seemingly, the small clusters of islands all tell their own tales from featuring a famous, 19th-century citadel to rice terraces, underground rivers and pristine beaches.
Pirates on the Coastline of North Carolina
Amidst pirates and the scenic coastline of North Carolina's Inner Banks, ocean waves and salt marshes embrace a land shaped by wind, water, and the storms of the Atlantic Ocean. Follow in the footsteps of the famous pirate Blackbeard in this region he called home. We welcome you on this fascinating adventure where the pirate ghosts of long ago merge with the coastal habitat they sailed.
Sea Life Adventures in the Southern US
Between the world-class aquariums and the hundreds of miles of Atlantic Ocean coastlines, the southeastern part of the US is the ideal place to get a close-up view of sea life. Join us as we explore the blue parts of planet Earth more closely and get to know some of the creatures that call the oceans home.
Sea Life Protection Tour in Costa Rica & Nicaragua
In South East Nicaragua there is a beautiful and peaceful area called : Spanish Creek. About 50% of all Hawksbill and Green Turtle nests are lost due to little protection against raccoons and local dogs. Make an impact on your tour by helping a local organization build barriers around nests and educating locals who live near the beach.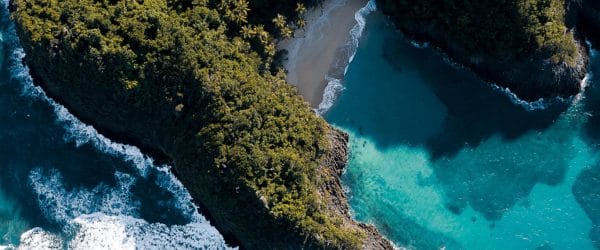 Short Stay in the Dominican Republic
Spend three perfect days in the unexpected tropical paradise of the Dominican Republic: a country known for its warm people, lush mountain scenery and pristine beaches. Steeped in history with the perfect combination of traditional and modern, it's a no-brainer why the Dominican Republic has become a hotspot for travelers from all over the world.
Study Environmental Science in Australia
Continue your adventures in travel with a week in Australia. Traverse the country from the capital of Sydney to the Gold Coast jewel of Cairns, then back to the east for a stop in Melbourne. This trip has lots of adventure packed into seven days.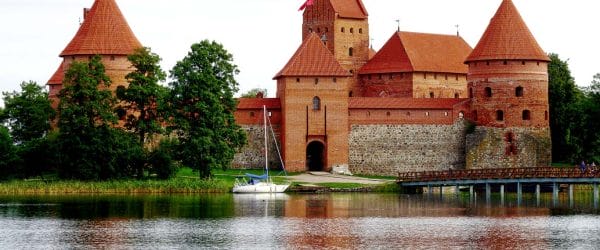 Study History & Architecture in Lithuania
If its overseas adventure travel you seek, Lithuania is the place for you! Not only is it home to many gorgeous castles and churches, but Lithuania also has some unique museums like the Devil's Museum and the Museum of the Blind. Moreover, there is a myriad of green open spaces waiting to be explored. History and culture reign here, so join this trip for the adventure of a lifetime!
Study Marine Sciences in Taiwan
The small Island of Taiwan is a magnificent place with many beautiful landscapes and traditional Taiwanese structures. With these adventures in travel, you will be able to explore all that Taiwan has to offer. Visit golden temples, crystal-blue waters, and indulge in traditional Taiwanese cuisine. From north to south, you will have an unforgettable trip and pictures you will want to show everyone.
Study Oceanography in Fiji
Fiji is known for its pristine white beaches, turquoise waters, lively marine life, and laid-back lifestyle. From jungles to caves to mountains to ocean, the opportunities for adventure in Fiji are endless. On this trip, you will interactively study oceanography while visiting the country's top attractions. Highlights include zip-lining through a rainforest, skydiving from 8000 feet, and snorkeling with reef sharks. Book your overseas adventure to Fiji today!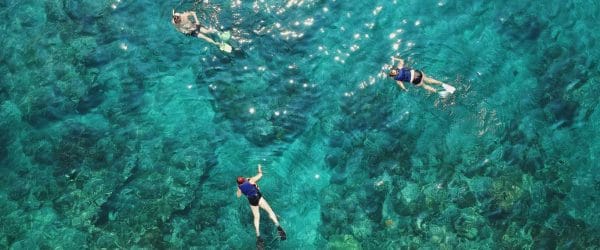 Study Oceanography in the Cook Islands
The Cook Islands are known for their relaxing aura, sun-dipped waters, and pristine beaches. The islands are both accessible and remote, traditional and modern – a wonder for all who visit. On this trip to the Cook Islands, you will learn about oceanography while visiting its top attractions. The trip's highlights include sea scootering to depths of the ocean, exploring the cultural village of Te Vara Nui, and spotting marine life on a glass bottom boat. Book your overseas adventure today.
Surf's Up: Oahu's Best Beaches
Renowned as one of the most majestic island destinations worldwide, it's important to understand the impact humans have on the natural well-being of not only Hawaii's waters but rather the waters all around the world. During this seven-day adventure you will get the chance to travel abroad and connect with local communities while uncovering ways to help to better sustain the ocean and everything in it. Take the leap and travel with us to Oahu for a week filled with surf, adventure and sustainable initiatives.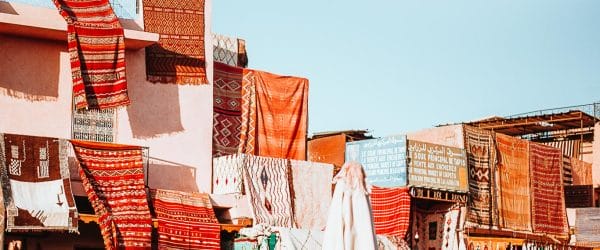 Surfing Expedition in Morocco
Welcome to Morocco, the North African country bordered by the Atlantic Ocean and Mediterranean Sea distinguished by its Berber, Arabian and European cultural influences. Experience a true melting pot of cultures and visit this beautiful country on the Northeastern tip of Africa.
Sustainable Coastlines in the Bahamas
With over 700 islands and 2,000 rocks and cays sprinkled over 100,000 square miles of ocean, Paradise Island is home to an ecological oasis and some of the world's clearest waters. Come along on a journey to experience the beauty and learn about the ways to protect these shores.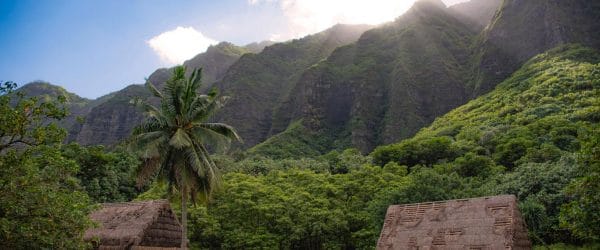 The People of Papua New Guinea
Papua New Guinea has endless greenery, pristine coastlines, and colorful wildlife. The country is rich in history, culture and attracts all kinds of travelers from around the world. On this trip to study humanities in Papua New Guinea, you will immerse yourself into the country's way of life and culture. The trip's highlights include scuba diving to see marine life and WWII remains, cruising through Sepik River, and being welcomed into a Segori Jungle village.
Uncover the Lesser-Known Side of Costa Rica
Your sustainable travel journey through Costa Rica takes you from the busy capital to lush valleys, dense jungles, cloud forests, and the coast. You will have the opportunity to interact with the local people, taste many different types of food, see unique native wildlife, and learn about the history of the country. Get involved with coffee harvesting or saving the turtles while visiting this magnificent country.
Whale Watching Tour in Canada
Touted as one of the best whale watching locations in the world, this North American hub of natural allure stands up to its reputation. With a variety of scenery, wildlife, and ecotourism, there's something for all types of enthusiasts hoping to experience adventure as they travel to Canada.
Wildlife Conservation in Australia
Australia is the perfect place to study animal sciences due to the vast variety of wildlife. Work with real-life professionals who spend their days taking care of and saving wildlife in Australia. Have fun learning about wildlife conservation while getting hands-on experience with marine turtles, koalas, reptiles, and so much more. The top locations in this trip include Cairns Turtle Rehabilitation Center, Lone Pine Koala Sanctuary and more.
Zanzibar Short Stay
Journey to the beautiful Tanzanian archipelago off the coast of East Africa. Explore the main island of Unuguja, its winding alleys full of history, minarets, carved doorways and 19th century landmarks. Located on the main island is Stone Town, a historic trade center with Swahili and Islamic influences.