Experience the hustle and bustle of the world's largest business centers and gain a better understanding of how other countries contribute to the world economy
Our Business and Economics expeditions are designed to provide in-depth knowledge and hands-on experience of economic systems and GDPs in international destinations around the globe. Students partner with economic and business experts, and factories to meet the workers that manufacture products we use everyday. Choose from a variety of destinations to learn how business development around the world contributes to the import and export industries of goods and supplies you use every day. Students participate in micro-economic projects abroad that help fuel small community success around the globe, creating entrepreneurial businesses and gateways toward industrialized growth and opportunity. Imagine participating in the business of cigars in Cuba or meeting the workers at a clothing factory in Cambodia. Visit destinations like Singapore, India and the Philippines.
Don't see what you're looking for? Let us help you create your perfect program!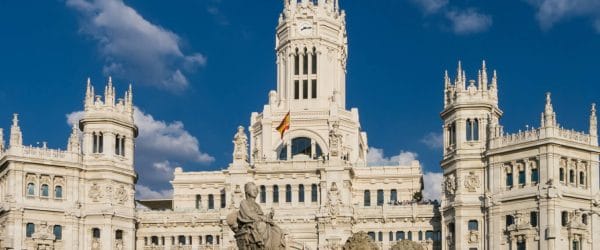 Best of Madrid
Spend five glorious days getting to know the beguiling Spanish capital of Madrid. Explore world-famous museums, stroll through elegant gardens, and wander quaint cobblestone streets. Indulge in traditional Spanish tapas and fresh churros and find out why Madrid is known all over the world for its culinary scene.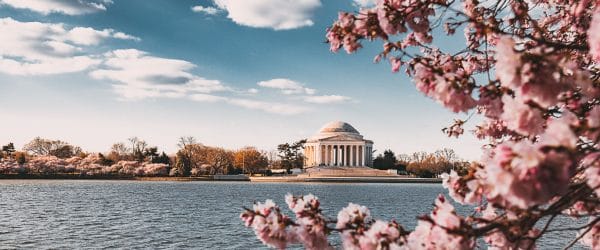 Birth of a Nation in Washington DC
On this 7-day tour, explore the historic Georgetown, go on a culinary tour, discover the National Mall by bike and enjoy a dinner cruise on the Potomac River. Join us on a discovery of American's past, present and future on this historical tour of our nation's capital city.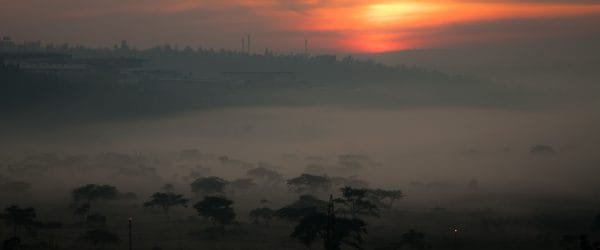 Business Tour in Rwanda
Rwanda offers tremendous diversity, and Kigali is fascinating city in which to study business. You'll visit enterprises around Kigali, stop at an innovative womens' economic center and tour the community, talk about Rwandan business at the modern convention center, plus visit the sobering Genocide Memorial Center. You'll also experience some of Rwanda's natural beauty while visiting a tea plantation plus the Nyungwe Forest National Park for up-close looks at its primate population and exciting canopy walk.
Business Tour in South Africa
South Africa offers a dynamic environment in which to study business and learn about modern South Africa, its politics and its people. You'll visit business enterprises around Cape Town and Johannesburg, the country's two largest cities, while visiting neighborhoods like Soweto to learn about local life. You'll also experience some of South Africa's natural beauty at Table Mountain, Boulders Beach and the Cape of Good Hope on this once-in-a-lifetime journey!
Classic London Tour
Spend five glorious days in London experiencing the best of what the city has to offer! Explore classic London landmarks like the Tower of London, Westminster Abbey and Piccadilly Circus. Take in a show on the West End, discover London's world famous museums and go shopping on some of the most iconic streets in the world.
Culture & Economics in Monaco
Monaco is a world-class destination for an overseas adventure. Live like the upper class does for a week here while also learning about the many sustainability programs in place to protect this tiny country and its natural resources. During this Moroccan journey you will visit place like Monte Carlo, Nice, St. Tropez and beyond.
Discover the North Island of New Zealand
New Zealand is a land of wonder. Relatively unspoiled and unpopulated, a visit to New Zealand will open your eyes to the very best of Aotearoa, the land of the long white cloud.
Dubai Business Tour
A modern engineering feat, the city of Dubai is a business hub for the entire Middle East as well as a global transport center for cargo, people and oil. Come study business in Dubai and visit the Burj Khalifa, the world's tallest building, see the stunning man-made palm islands, and of course shop at world-class malls as well as visiting more off-beat sights in this jewel of the desert.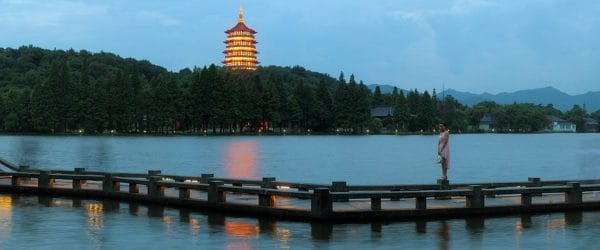 E-Commerce Giant Alibaba in China
An emerging technology hub, Hangzhou is the capital of Zhejiang Province in East China and one of the most populous cities in the region. It's filled with history, culture, and many sights to see including the e-commerce giant Alibaba. On this tour, you'll learn all about their impact on the city and the world of e-commerce on this seven-day itinerary.
Economics in Rwanda
Rwanda offers tremendous diversity within its small boundaries, and Kigali is a unique city in which to study economics. You'll visit enterprises around Kigali, visit an innovative womens' economic center, talk about Rwandan economics at the university in Butare and explore its excellent ethnographical museum. While you're there you'll also visit Kigali's sobering Genocide Memorial Centre and experience some of Rwanda's natural beauty, seeing mountain gorillas up close during a trip to Volcanoes National Park.
Economics in the United Arab Emirates
On this trip to study business in the UAE, you'll encounter the rich diversity of the country coupled with its prominence on the world startup stage. You'll learn how Dubai combines legacy financial institutions with new startup initiatives in an exciting and innovative business climate. And of course you'll get to experience the glorious desert that surrounds Dubai, the historic city of Sharjah, and the Burj Khalifa, the tallest building in the world!
Experience the Cultural Side of Laos
Laos is known for its history and cuisine, cascading waterfalls, and sunset treks. While the country may be tiny, its lively people and endless adventures will leave a lifelong impression. On this trip to Laos, you will teach entrepreneurship to village students while also visiting the country's top attractions. The trip highlights include swimming in the Kuang Si Waterfall, learning how to cook authentic Laotian cuisine, and exploring the Pak Ou Caves. Global travel to Laos today!
Fashion Week in London
Sustainable fashion, just like sustainable travel is always in vogue. To see some of the fabbest fashions that London has to offer, hop a train or a bus to take your whirlwind study fashion and sustainability tour through some of London's hottest fashion museums such as Victoria and Albert Museum, Fashion Museum and more. London is a posh city, so don't be afraid to wear your chicest clothes as you marvel at the origins of European fashions and get a glimpse at what's next.
Fashion with a New York Attitude
You'll tour the most important fashion houses in New York City on this trip to study fashion in NYC, undeniably one of the fashion capitals of the world. It hosts not just New York Fashion Week, but also the Met Gala, two of fashion's most interesting events. You'll get to see where it all happens and witness fashion history on your excursion, so grab a camera, grab your most fab outfit, and get ready to do the city in style.
Fashion's Future in Ancient Vietnam
From photographing Halong Bay to reliving war history in Halong Bay, Vietnam has something to suit any interest. With this travel abroad tour you'll hit all of the highlights from north to south. You'll see everything from rice paddies to war photos, pagodas to rock formations — not to mention all of the delicious street food! We hope you can join us on this journey to one of Southeast Asia's most vibrant destinations.
From Atlantic to Pacific in Panama
Panama is a tiny nation but offers an incredible opportunity for global travel, sitting at the juncture of east and west, north and south. Join us for this enlightening and delightful trip to incredible Panama!
Henry Ford's Innovations in Detroit
Henry Ford was the founder of Ford Motor Company, and he developed the first automobile that many middle-class Americans could afford. This changed the landscape of America forever. On educational student tours, you can head to Detroit, the Motor City, and explore the history of Ford and the automobile!
International Franchise Expo in Denver
As you consider your franchisee future, make sure to enjoy all that the Denver area has to offer. Partake in world-class farm-to-table dining and breathtaking scenery as you experience John Denver's famous "Rocky Mountain High."
Island Adventures in the Philippines
Join us on this trip abroad to this underrated Southeast Asian gem of the Philippines as you get a dose of war history, support food drives for local slums, and go on the ultimate underwater adventure. You definitely won't get bored exploring the World's Best Island and discovering the Philippine's best beaches through snorkeling, swimming, and ziplining around.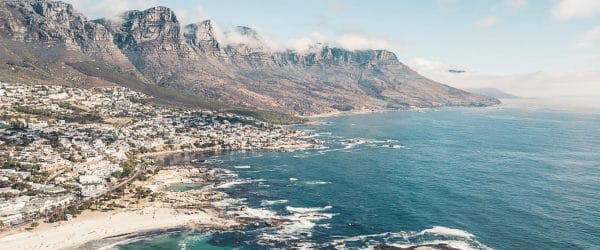 Linger Longer in South Africa
Explore the vibrant city of Cape Town, South Africa! On this 3-Day getaway we'll seek a balance between bustling city and invigorating ocean views to discover the heart of this captivating city. Welcome to South Africa!
Lisbon: A Primer to Portugal
Experience postcard-perfect Lisbon. Wander the cobblestone streets that climb into twisting, tile-adorned neighborhoods, each one its own treasure. In this old, vertical city, one thing is evident: Lisbon proudly holds on to its history as a sea-faring nation and its identity as hard-working artists and artisans.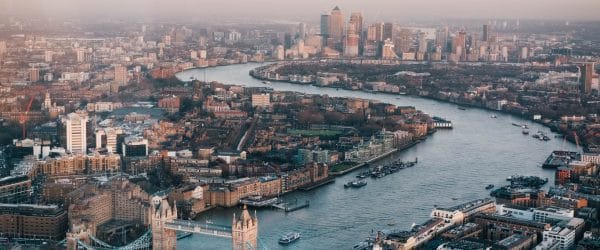 London Business Tour
Your week of retail immersion at Harrods flagship store combine with touring one of the most exciting cities in the world will have you chuffed! While on tour, explore some of London's biggest landmarks like the London Eye and Big Ben.
Mile High City Tour in Denver
Denver supports ecotourism by promoting responsibility around traveling and creating awareness of the impact traveling has on ecology. The rugged terrain around Denver draws adventure-seekers while maintaining an ecological balance to keep the gift that is a "Rocky Mountain High" adventure for years to come. Hike Arapahoe Basin and the Flatirons, experience the hairpin turns of Pike's Peak, Climb Garden of the Gods formations and wonder at the balance of the urban and the wild.
Myanmar Microlending Trip
Microlending is a great way to help people in developing countries gather more resources to create better lives, and people can help even if they don't have a ton of money to spare. When you study economics in Myanmar, you'll learn how these loans work and how they impact the lives of some real women in the country.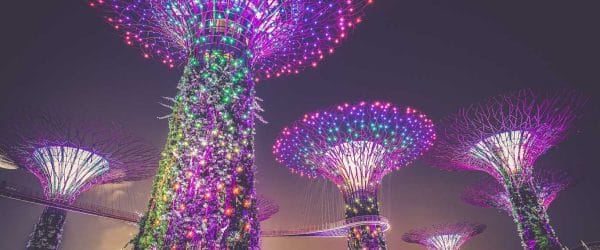 Singapore Business Tour
Although Singapore has been occupied for millennia, the city-state was founded in 1819 as a trading post for the British East India Company. Since then it has grown into a sparkling hub for finance, tech, and trade, featuring a hodgepodge of five different official languages including English. On this epic 7-day journey you'll learn about Singapore's colonial history and how the island nation has reclaimed land from the sea to continue building.
Sustainable Fashion in Amsterdam
Spend your week exploring Fashion for Good and the Cece Project, where sustainable fashion is the goal. Discover the cutting edge path for the fashion industry on this sustainable educational trip into ecologically-friendly fashion. This trip's highlights include working alongside sustainable fashion startups such as Project Cece and beyond.
The Past and Future of Fashion in Spain
The innovative Spanish fashion industry is taking the world by storm. This chance to study fashion and history while abroad in Spain will fuel your design aesthetic and inspire your creativity. Explore the world of the fashion business and prepare yourself for what the fashion future will bring. The highlights of this trip include Palace of the Marquis of Llio and more.
Trade Economics Tour in China
Your overseas adventures on the Silk Road will lead you on a journey along the world's oldest and most important trade route to unveil a rich cultural exploration into the heart of China and its past. Step into the past travels of ancient traders, amidst an intricate network of diverse cultures and religions, as you enjoy spectacular scenery and delicious local food. Discover grottoes, ruins, striking architecture, dramatic mountains, singing sand dunes, and camels.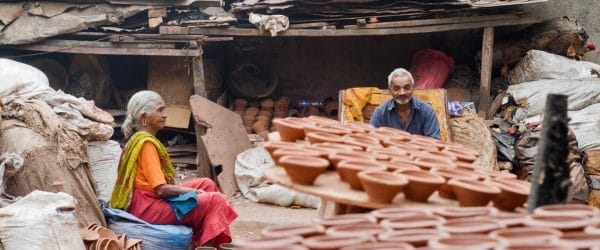 Tribal Influence on Art in India
This social media-ready, international travel adventure to study art abroad in India will have you asking for more. This amazing country is loaded with food, art, culture, design, history, inspiration and warm, wonderful people. You will leave with a book full of sketches, a new appreciation for ancient arts, and a head full of ideas. This trip's highlights include the Taj Mahal, visiting Mumbai fashion showrooms and plenty more.
Ultimate Ireland Adventure
Experience the ultimate Irish adventure! Eight action-packed and fun-filled days have it all. Journey through Ireland's lush green landscapes sprinkled with ancient castles and tombs, hearing tales of heroes, fairies, and leprechauns. View sites so beautiful that they're featured in some of the most famous films of all times.