2013 to 2017 were planet earth's hottest years on record
Climate change accelerates melting of ice sheets, the rising of sea levels, increases the intensity of weather conditions as well as concentrations of greenhouse gases. Climate change continues to threaten life on land and life in the oceans, impacting the availability of life necessities such as food, energy, and freshwater.
Make an Impact on Climate Change

Donate bees to communities! By acting as pollinators, bees promote biodiversity and fight hunger. They provide jobs in agricultural sectors which aids in reducing poverty.
1 of 1

Students have worked with local politicians and governments to create and integrate sustainability efforts and climate change measures into local laws, national policies, and community strategies and planning.
1 of 1

Work with coastal and vulnerable communities to better prepare for climate-related hazards and natural disasters like reinforcing building infrastructure, building coastal walls and implementing community emergency plans.
1 of 1
Where will you make your difference?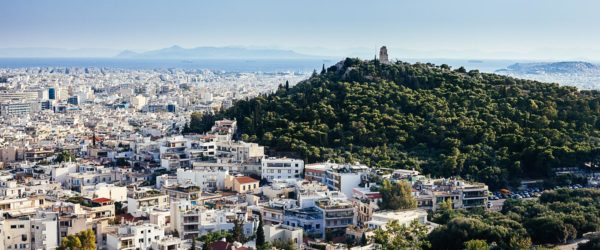 A Week in Ancient Greece
Greece is considered by many to be the cradle of Western Civilization. Its history has captured hearts and imaginations the world over. A visit to Greece as you travel abroad offers visitors a deeper understanding of where the human race has come from, and a glimpse into where it's headed.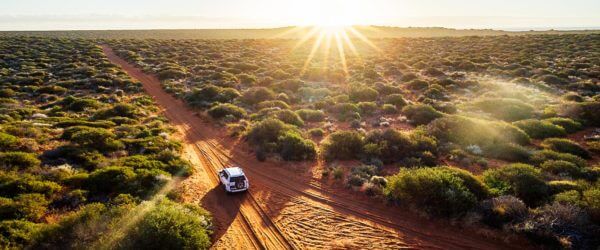 Aboriginal Journey through the Australian Outback
Welcome to the Land Down Under! On this radical journey you will camp in the Australian Outback and experience pure adventure. Hear stories of the aboriginal people as you discover ancient cave paintings. Get ready for campfires and nights under a blanket of stars in this magnificent desert region.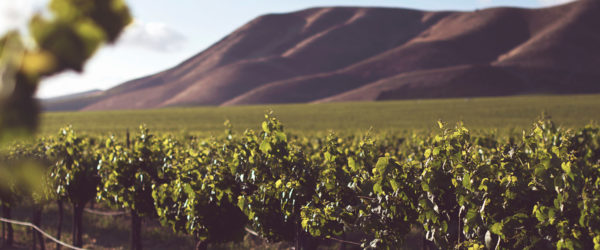 Agriculture in Coastal California
Arrive in San Francisco, depart from Santa Barbara and delight in the wonder of Coastal California. Engage with experts in the fields of agriculture and aquaculture. Relish fresh, coastal cuisine, and gaze at the unparalleled vistas.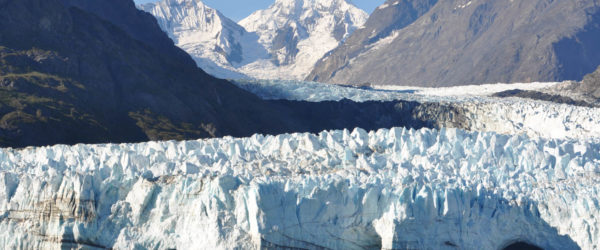 Alaska Arctic Tour
Take a ride on the Aurora Winter Train during Spring break Learn about climate change first hand along the Alaska Railroad starting in Anchorage and concluding in Fairbanks. Enter the arctic circle for 2 days on this incredible adventure and enjoy a grey whale watching tour, a visit to one of the northernmost cities, explore the Anchorage Museum, flightsee in Denali, witness the aurora borealis and trek Fairbanks by dog sled.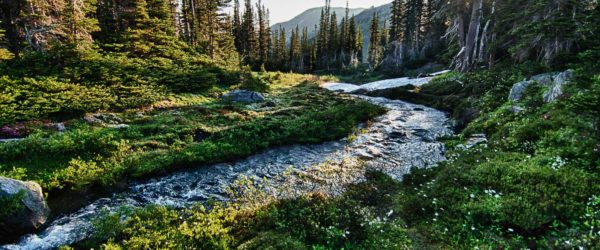 America's Pacific North West
Wilderness, Volcanoes and Marine Life – Oh My! The states in the U.S. geographic region informally known as the "Pacific Northwest" encompass a surprisingly large number of national parks, monuments and areas preserved for historical, cultural and natural purposes. Come journey with us to discover the history and science behind protecting and preserving wildlife in Washington!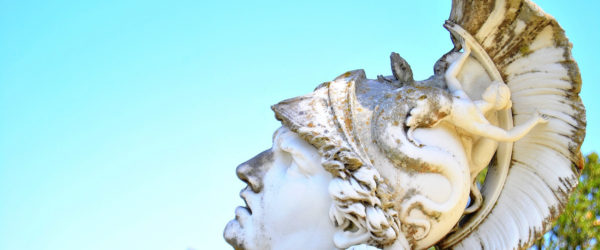 Ancient Greek Mythology Tour
Greece is rich with mythology, making it the perfect travel abroad destination to study religion and anthropology. Learn about the Greek history of war and its heroes, and delve deeper into the stories about these legendary characters. Travel to the place where Zeus was born, a temple dedicated to Athena, and visit museums that will help you learn even more about the history of Greece on an unforgettable journey into the ancient past of myth!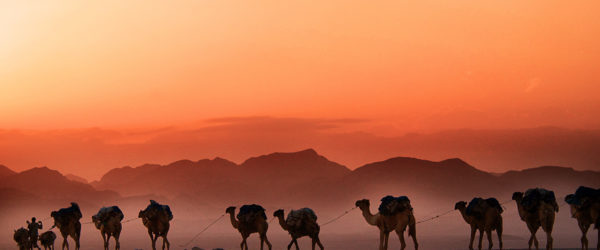 Ancient Kingdoms of Ethiopia
Soak in Ethiopia's rich and fascinating history on this four-day tour of the ancient kingdoms. This exploration of Africa's only unconquered state will include the famous rock-hewn churches of Lalibela, the ancient kingdom of Axum, the 'Camelot of Africa' at Gondar, and culminating in the natural wonder of the Simien Mountains.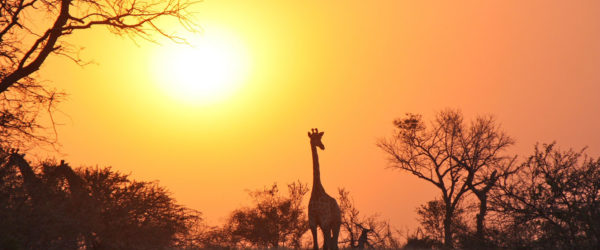 Animal Science & Conservation in Zambia
Zambia is known for its remote and spectacular wilderness which is full of a diversity of awe-inspiring wildlife. Come along for an unforgettable journey to learn about animal science and conservation while adventuring into Zambia's rugged terrain, immersing yourself into its culture, and encountering its most spectacular wildlife.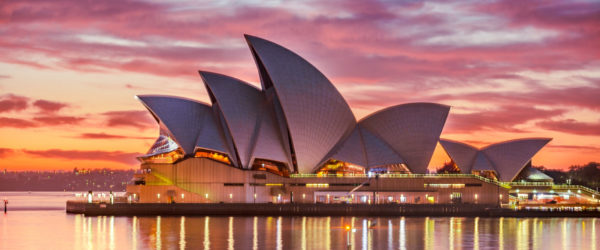 Animal Science Tour in New South Wales
Eco adventures in New South Wales, Australia is unlike any other. The huge variety of unique fauna is enough to make the trip memorable, but the breathtaking views and intriguing Aboriginal history add so much more. See wallabies, koalas, reptiles, and more while gaining a deeper understanding of their delicate ecosystem.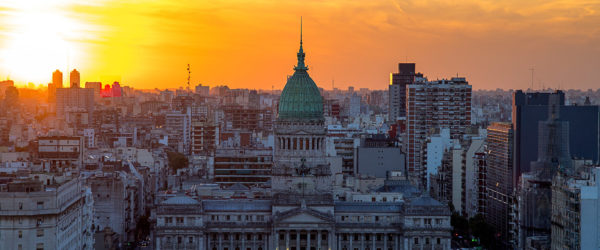 Argentina Short Stay
Get a taste of Argentina by experiencing the La Boca neighborhood in Buenos Aires with its exciting street artists and brightly painted zinc shacks. Explore El Tigre and its surrounding islands in the Paraná Delta by river boat on this 3-day getaway. ¡Bienvenido a Argentina!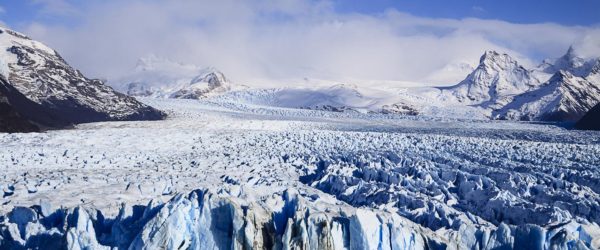 Argentina, Tip of the World Tour
Welcome to the very tip of the world! On this adventure, you'll explore by sea & land. Visit Tierra del Fuego National Park, Lake Fagnoano & Escondido, and the Beagle Channel. With sea & land animals galore, off-road adventures, and environmental wonders, this is a trip to not be missed!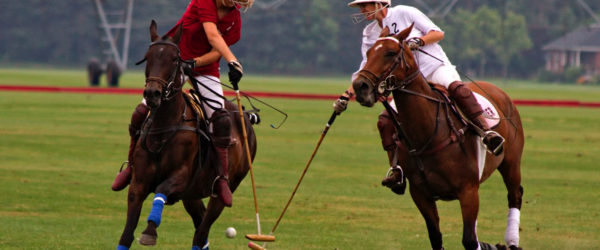 Argentinian Polo Tour
Argentina has abundant natural beauty like glittering glaciers, stunning rivers, and spectacular wildlife. But it's also the polo capital of South America, making it an ideal location to study exercise science. You'll also visit the country's top attractions, including touring historic Mendoza, relaxing in a natural thermal spa, and touring vineyards while sampling Argentina's finest wines. Top it off by viewing the tallest mountain in North America and South America for an unbeatable trip!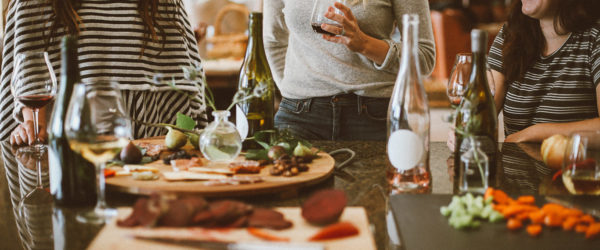 Art, Cuisine, & Sustainability in Porto, Portugal
Porto has breathtaking medieval architecture, lively music, wonderful food and amazing wine. The best way to experience Porto is by walking her medieval streets full of vibrant art and azulejo tiles. Have your camera at the ready, there will be many photo opportunities! Porto is a bustling city by day that turns romantic and soft at night.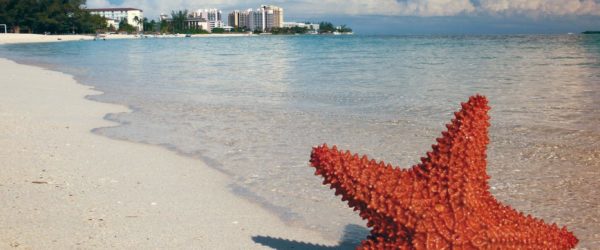 Bahamas: On Land & Under Water
Spend your week among just a small part of the 700 islands, cays and coves that make up the Bahamas. Whether you discover a new hobby or fine-tune already existing skills, you'll ultimately develop a deeper understanding of, and desire to protect, the oceans of the world.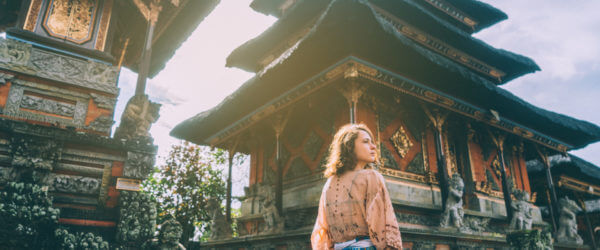 Balinese Adventure
Ready yourself for adventure the minute the planes wheels touch ground! From temples galore to snorkeling in one of the most biologically diverse ecosystems in the world, this short stay truly offers the best of Bali and will be sure to blow you away!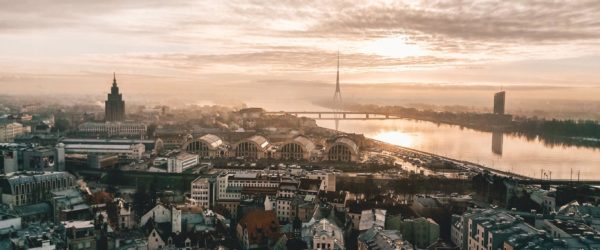 Baltics Historical Tour
Enjoy this unique trip abroad as you explore the charming Baltic states and get lost in history, medieval traditions, architecture and enchanting castles. Explore the best of Estonia, Latvia, and Lithuania on this week-long Baltics tour and get ready to be mesmerized by some of the world's most preserved historical sites!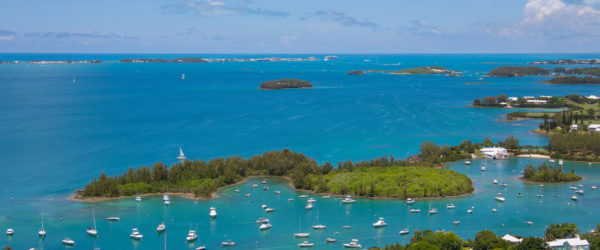 Bermuda Eco Tour
Palm trees, pink sand and perpetually blue water make Bermuda a paradise for any nature enthusiast. Whether you're a wildlife fan, a marine biology major or an ecotourism student, your Bermuda itinerary is filled with experiences about the island's marine life, natural attractions and environmental activities.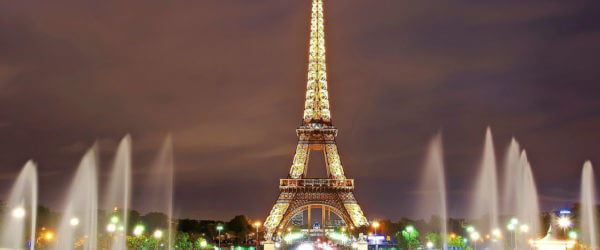 Best of Paris
On this journey we'll explore the most famous landmarks and attractions of Paris, including the Eiffel Tower, Notre Dame and world-famous museums such as the Louvre and Orsay. Stroll Paris' monument-lined boulevards and indulge in glorious Parisian cuisine; shop in stylish French boutiques and gape at priceless artistic treasures; chat up local artists on cobblestone streets and admire incredible ancient architecture.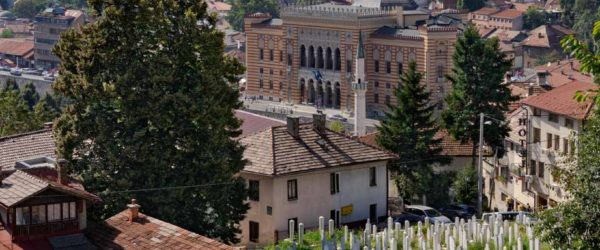 Bosnia & Herzegovina History Tour
Bosnia and Herzegovina is known for its history with war and conflict over the years. But amongst this discourse is a beautiful country with warm, welcoming people. The literal East meets West atmosphere blends cultural warmth, breath-taking scenery, and impressive ruins.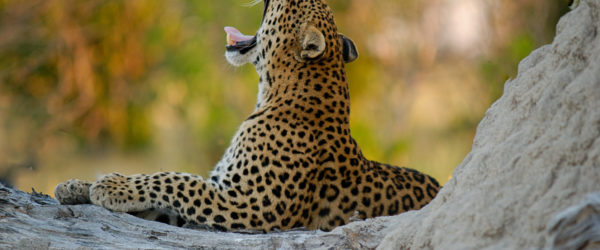 Botswana Safari
Discover one of the wildest and perhaps most beautiful parts of Africa! The world's most amazing animals are around every corner in Botswana, so if you're an animal lover, or just want the adventure of a lifetime, this getaway will certainly not disappoint!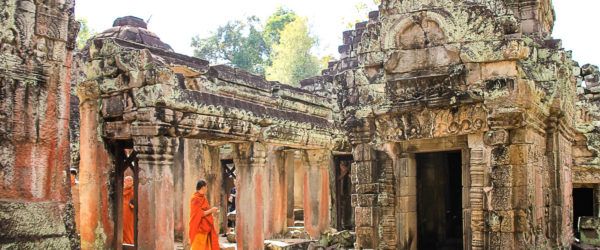 Cambodia Short Stay
Discover Siem Reap — home to the temples and ruins of Angkor Wat, Bayon and Neak Pean. Immerse yourself in Cambodian culture at an acrobatic circus with live music. Indulge your senses in some of the best cuisine in Southeast Asia and be welcomed to a country of vibrant people, history and natural landscapes. ស្វាគមន៍មកកាន់ប្រទេសកម្ពុជា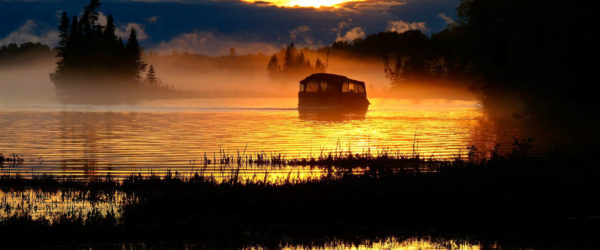 Canadian Curling Tour
On your trip to Québec, you will learn the game and watch professionals play the sport of curling while visiting the province's top attractions. The trip's highlights include whitewater rafting down Jacque-Cartier River, snowshoeing through the mountains, and boating the Pacific Ocean to spot breaching whales. Book your educational student tour to Canada today!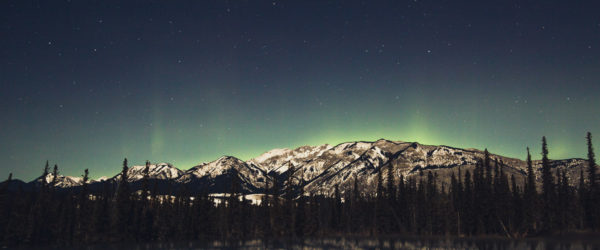 Capture the Northern Lights in Canada
Canada is a vast nation full of dense forests, cascading mountains, grand rivers, agricultural lands and more. However, the country is also faced with industrial and political demands that put a lot of pressure on the natural landscape and ecosystems. When getting involved with ecotourism activities, you have the opportunity to experience fully the natural beauty of a place. This trip's highlights include visiting top outdoor cities like Vancouver, Revelstoke and Banff.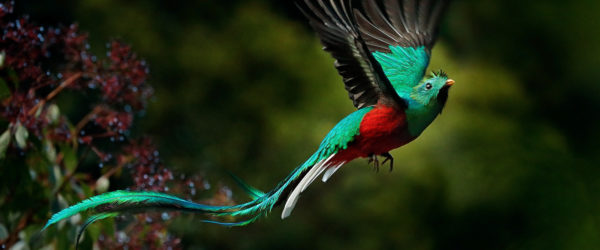 Central America Birding Tour
Join us on a tour of some of Costa Rica and Nicaragua's wildest places. Accompanied by an expert birdwatcher, we'll explore through this bird-watching paradise! Pack your binoculars and hiking boots as you head to Montverde Cloud Forest, Arenal National Park, and the private rainforest reserve of the Ro Indio Maiz World Heritage National Park.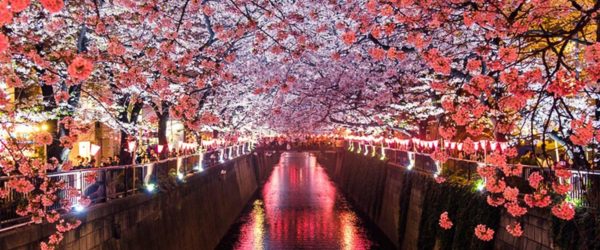 Cherry Blossoms of Japan
Between late March to mid-April, most of the country celebrates the arrival of spring with cherry blossom viewings known as Hanami. Not only is this the perfect opportunity to take in Japan's incredible culture, but it's also an ideal time for photographers to capture some truly breathtaking images during their overseas adventures. This week-long tour is sure to give you plenty of peaceful springtime memories that you won't soon forget.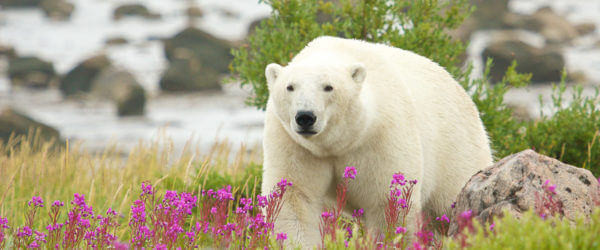 Churchill Polar Bear Adventure
Join us for a week of exploring one of the few yet-untamed areas of the world while enjoying the rare and breath-taking opportunity to view polar bears in their natural habitat. Visit two of North America's most beautiful and remote towns and learn about the fascinating history and culture of the Canadian North.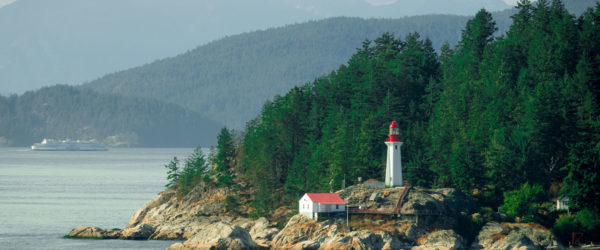 Conservation & Sustainability in Vancouver
From seeing stunning, centuries-old forests to visiting beautiful gardens reclaimed from old limestone quarries to whale watching, Vancouver Island is a must-see for people interested in conservation and who wish to study sustainability. You'll learn about how they do it while taking in some of the most breathtaking wild sights you'll ever witness in the raw, wild beauty of Vancouver Island!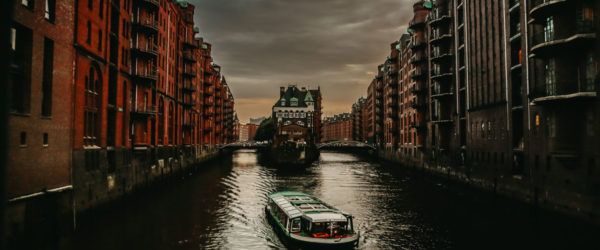 Cruise Ship Engineering in Hamburg
Hamburg's rich history is built around its harbor and has long been a hub of trade for Northern Germany. For centuries, visitors from around the world have traversed the Hafencity, and your international travel experience is only slightly different than theirs. You, too, visited to broaden your horizons and got to witness engineering marvels of days past and present.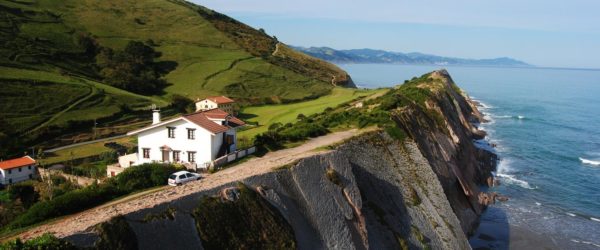 Cultural Tour of Spain
An extraordinary experience – Spain is known for its picturesque and historic villages, soaring peaks and serene waters, and rich tradition and culture. From its ancient landmarks to lively culture to spectacular nature, the country is as intricate as it is compelling. Take hold of this opportunity to study Anthropology in the Basque Country of Spain.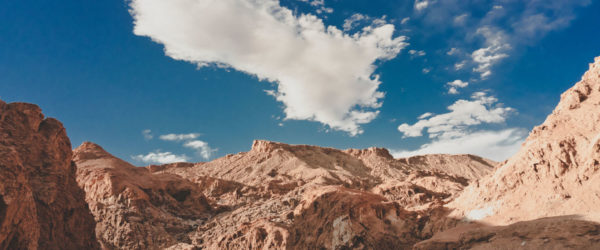 Desert Trek in Chile
Full of tradition and spirituality, Japan is a must-visit destination for any cultured traveler. However, the country faces issues related to industrial pollution. During your week in Japan, you will get the chance to study fashion and connect with organizations counteracting climate change along the way. This trip's highlights include shopping for textiles along Fabric Street, Nippori Textile Town, and being photographed by a professional photographer as you wander around Kyoto in a traditional kimono.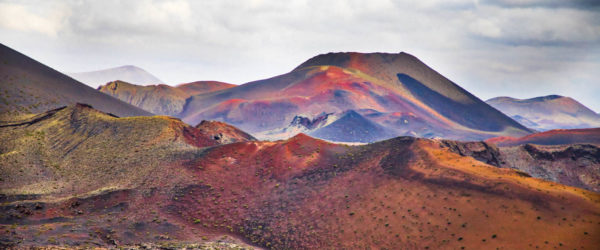 Desert Trekking in Lanzarote
Lanzarote is a compelling island will extraordinary geology. Indeed, the location has over 300 volcanic cones, palm-filled valleys, and black lava fields to explore, making it the perfect place for an adventure. On this Lanzarote trek, you will hike the Gaurdilama Volcano, explore the Valley of a Thousand Palms, and hike among the towering Femara Cliffs. Each day is action-packed, educational, and explorative.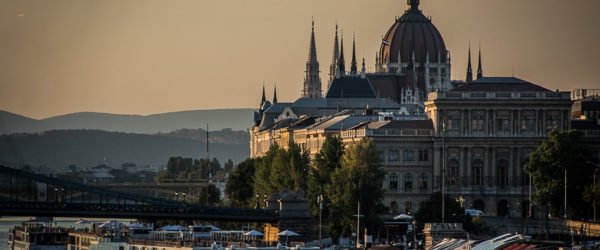 Discover Budapest
Discover the capital city of Hungary! Learn about the city's fascinating and complex history that stretches back to the ancient Celtics and changing hands many times. Soak in the natural thermal baths and visit the two distinct sides of this ancient city. World heritage sites abound, four days are just enough to squeeze in the famous sites of this magical city.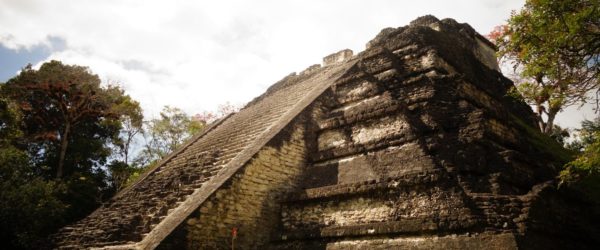 Discover Guatemala
A once-in-a-lifetime opportunity! Guatemala is recognized for its awe-inspiring landmarks, geological wonders, and artisanal creations. From its diversity to extraordinary landscapes to century-old culture, the country is captivating for all who visit. Experience its magic for yourself on this trip to Guatemala.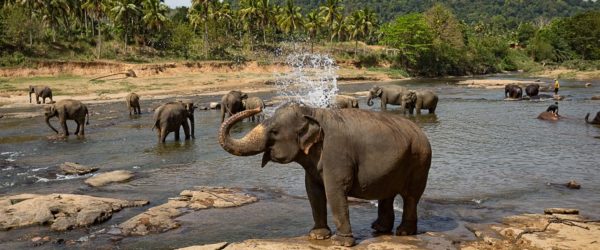 Discover Sri Lanka
With diverse landscapes, rich culture and pristine beaches, Sri Lanka has something for travelers of all kind. The exotic island beaches and sites of mythological epics to sacred Buddhist relics make Sri Lanka one of the most enchanting destinations in the world.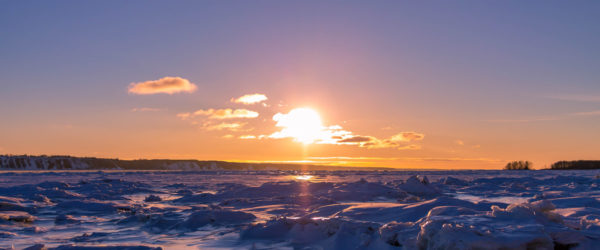 Discover the Hidden Gems of Québec
Canada is known for its glorious nature and wildlife as well as its mixed culture. On your trip to Québec, you will learn the language of love (i.e., French) while visiting the province's top attractions. The trip's highlights include biking Montmorency Falls, staying overnight in an ice hotel, and boating the St. Lawrence River to spot whales. Book your educational student tour to Canada today!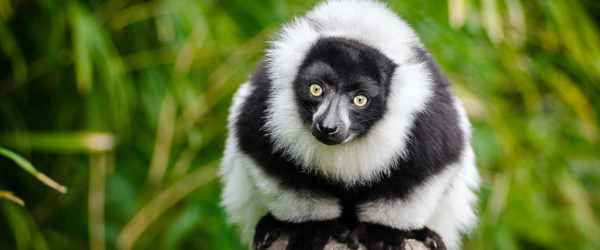 Discover the Indri Indri in Madagascar
Get ready for an animal adventure of a lifetime! On this journey through Madagascar, we'll visit the largest lemurs in the world, called the Indri Indri. You'll explore the rainforests to discover chameleons, reptiles, and a variety of species native to this wild land.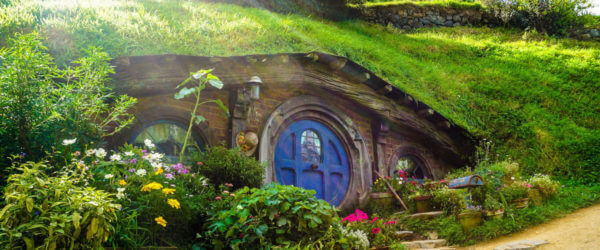 Discover the North Island of New Zealand
New Zealand is a land of wonder. Relatively unspoiled and unpopulated, a visit to New Zealand will open your eyes to the very best of Aotearoa, the land of the long white cloud.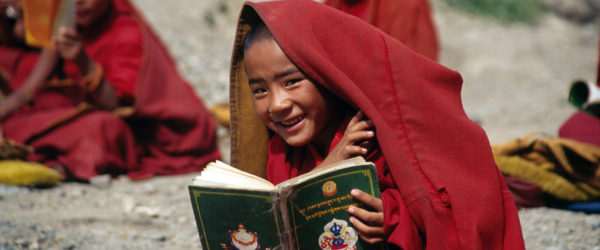 Discover the Ruins of Sanxingdui in China
Enjoy a week to study archeology in the Sichuan province of China and discover the region's ancient history, natural beauty and beyond. During the adventure, you will uncover some of the country's ancient mysteries, as well as connect with organizations that focus on bettering the region's current environmental status.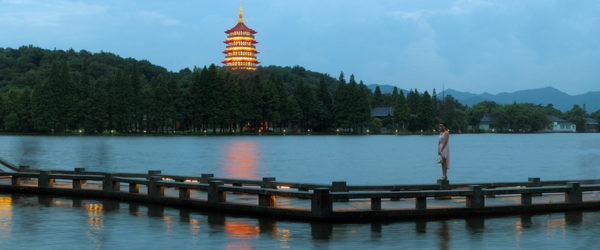 E-Commerce Giant Alibaba in China
An emerging technology hub, Hangzhou is the capital of Zhejiang Province in East China and one of the most populous cities in the region. It's filled with history, culture, and many sights to see including the e-commerce giant Alibaba. On this tour, you'll learn all about their impact on the city and the world of e-commerce on this seven-day itinerary.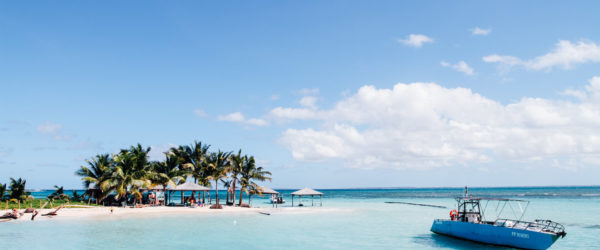 Ecotourism in Bermuda
Bermuda – a country of hidden adventures, cultural hotspots, and island adventures. The turquoise waters of the Sargasso Sea have spectacular marine life while the diverse land offers adventures at every turn, making it an ideal tourist destination. On this trip to Bermuda, you will have an educational and adventurous experience. The trip's highlights include meeting fish during a helmet dive, sailing to hidden coves, and descending into the spectacular Crystal Caves.
Ecotourism in Bosnia & Herzegovina
Bosnia and Herzegovina is known for its harmonious combination of nature and architecture, remote rafting adventures, and craggily beautiful landscapes. The east-meets-west atmosphere exudes human warmth, breathtaking scenery, and medieval ruins. On this trip, you will have an adventurous and educational experience. The trip's highlights include whitewater rafting into town, horseback riding through vineyards, and swimming in the Kravice Waterfall pools.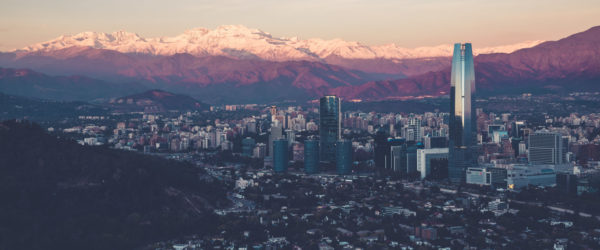 Ecotourism in Chile
Santiago de Chile – a mountainside metropolis, a land where soaring peaks meet rushing rivers, a place where nature runs wild. In a country where nature is on a colossal scale, and its culture is rich and lively, Chile is a must-see for nature-lovers and humanitarians alike.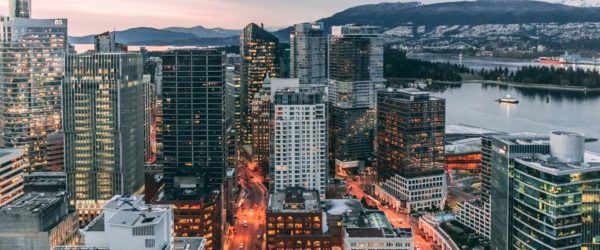 Ecotourism in Vancouver
Vancouver is one of the most beautiful cities in North America, and it is close to the vanguard when it comes to the UN's Sustainable Development Goals. Learn about the efforts the city has made in this regard, and what still must be done to lessen Vancouver's environmental footprint. You and your group will also learn about the First Nations tribes. Come along and join us!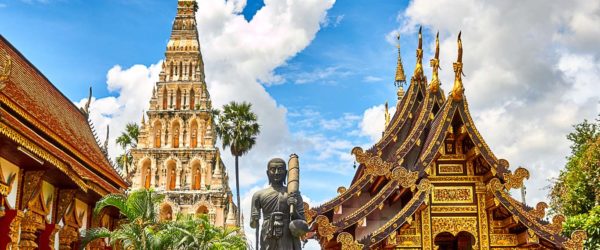 Elephant Nature Park Short Stay
Get a taste of northern Thailand on this 3-day excursion to Chiang Mai! Explore beautifully constructed white and gold temples, elephants living in a safe, protected area, and unforgettable panoramic views. ยินดีต้อนรับสู่ประเทศไทย!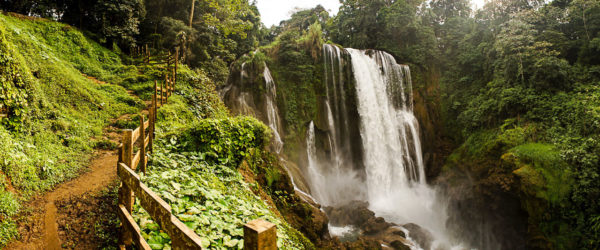 Explore Honduras
There's so much to discover in Honduras! You'll adventure through quaint historical towns, take in breathtaking landscapes of coffee and sugarcane plantations, and zip-line through the rain forest canopy. Of course, this trip would not be complete without visit to the extraordinary Mayan ruins at Copán.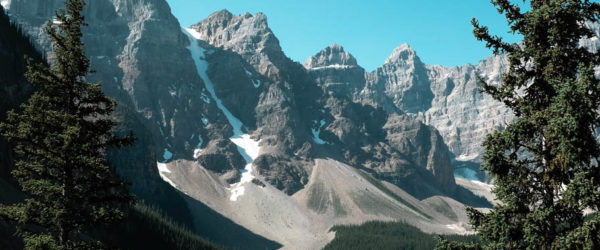 Exploring Banff National Park in Canada
Banff is one of the most popular destinations to study environmental sciences in the Canadian Rockies. From its majestic peaks, pristine mountain lakes and welcoming mountain towns, Banff and the surrounding region have discovered what it truly means to live alongside majestic animals and to protect their species and habitats at all cost.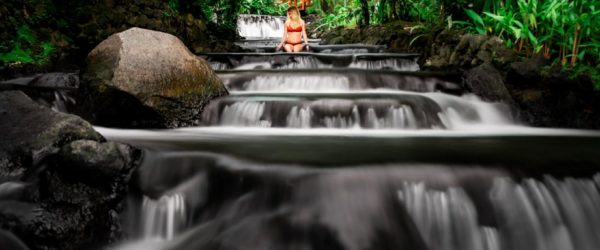 Exploring Costa Rica
Costa Rica is known for its serene waters, hidden oasis, and lush jungles. As one of the world's most biodiverse countries that are protected by political figures and the law, this wanderlust location is a must-see for all adventurers. On this trip to Costa Rica, you will have an educational and adventurous experience. The trip's highlights include volunteering at a wildlife rescue center, zip-lining in the country's cloud forest, and cruising to Tortuga Island. Book your overseas adventure to study environmental sciences in Costa Rica today!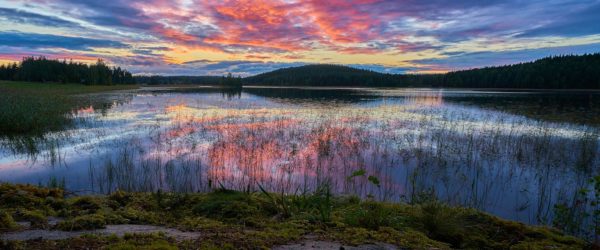 Finland Astronomy Tour
Kakslauttanen is a resort located in Finland, and it's one of the best places in the world to catch a glimpse of the Northern Lights. You'll be able to do all sorts of winter activities while learning about astronomy and the science behind the Aurora Borealis. Study STEM at this beautiful location just 150 miles away from the Arctic Circle.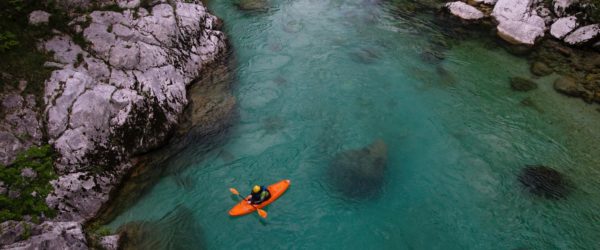 Futaleufú River Expedition in Chile
Located in Southern Chile, Fualeufú translates to "big river" in Mapuche. The town is truly a paradise for experience and extreme sports. From its nature to its wildlife, this destination is a must-see for those with a want for adventure and empowerment. This student tour will provide you with the life-changing opportunity to raft and kayak the Fualeufú rapids, horseback-ride through lush forests, and rock-climb up and zip-line across cliffs.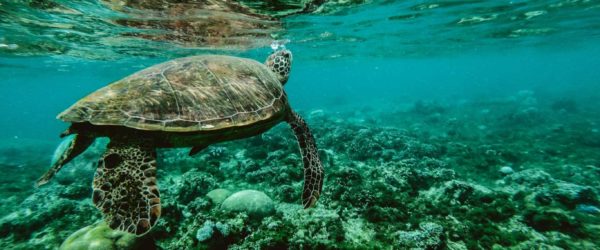 Great Barrier Reef Photography Expedition
The Great Barrier Reef is the perfect place for an eco adventure due to its vast undersea landscapes and wildlife. Spend your days under the clear waters diving and snorkeling at some of the best spots in the Great Barrier Reef. Take your time to observe the busy life of the coral reefs and capture amazing photos of manta rays, sharks, sea turtles, and so much more.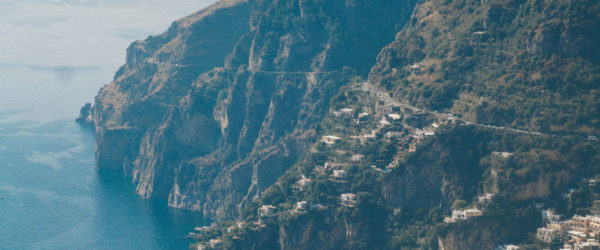 Greek Island Eco Tour
Let your cares wash away as you swim, sun, and snorkel in the blue-green crystal clear waters of the Greek Ionian Sea islands. Enjoy your adventures in travel with unforgettable vistas of sandy beaches, fascinating rock formations, tiled roofs and whitewashed building cities, which will be etched in your memories forever.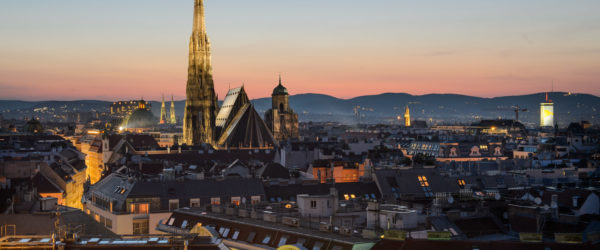 Green Innovations in Austria
On this trip to one of the most under-rated European countries, visit historic Vienna and learn about its contributions to culture for the last few centuries and the city's sustainability efforts. Experience the biosphere reserve and discover the country's clean water initiative to learn why Austria is one of the world's most sustainable countries.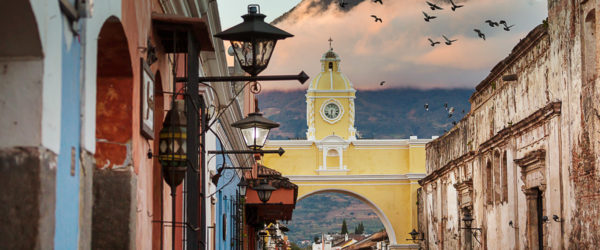 Guatemala Short Stay
This four day teaser is the perfect trip to get a taste of what Guatemala has to offer. Venture to Tikal, what was known to be the Mayan superpower dating back to the 6th century B.C. Explore the ceremonial center, temples and surrounding palaces that few have ever laid eyes on!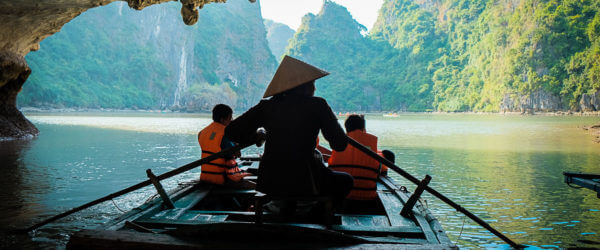 Ha Long Bay Cruise
Halong Bay translates to "descending dragon" and is a popular travel destination on the coast of Vietnam. This region features thousands of small islands and limestone karsts that are the product of 20 million years of formation. Each island is topped with lush vegetation making for a spectacular site of forests growing out of the sea.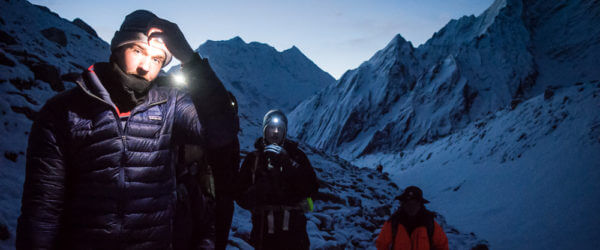 Himalayan Medical Expedition
Join our partner organization, International Medical Relief in Nepal for a heart-pounding adventure through the heart of the Himalaya's where you will trek with local Sherpas to remote communities in order to offer acute medical care.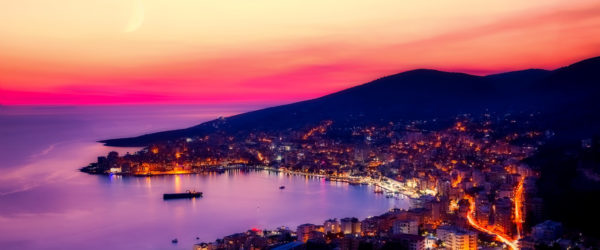 Historical Tour in Albania
Albania might not be on everyone's radar, but the country's gorgeous landscape, unique features, and complex and fascinating history make it a perfect destination for international travel! While here, you'll get to hike mountains, explore caves, and take a dip in the thermal springs. Learn about the complicated history and all the country has overcome! From communist era museums to UNESCO World Heritage Sites, Albania has everything you could want and more!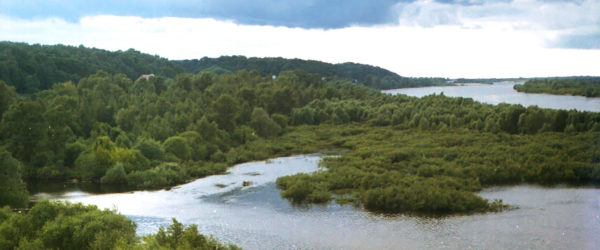 History & Ecotourism in Belarus
If it's eco-adventures you're after, Belarus is the place for you. This trip will take you to a different park or reserve every day to allow you to partake in environmentally-friendly tours and adventures. You'll also see some of the world's most unique museums, delve into the history and culture of the world's last dictatorship, and see castles and churches. Sign up now!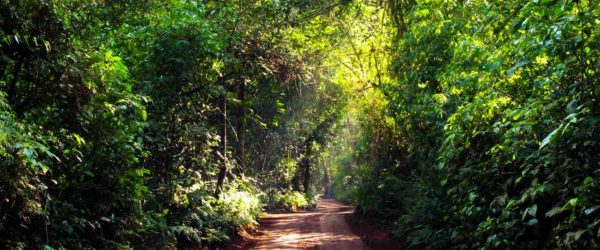 Holistic Wellness in Ilha Grande, Brazil
Ilha Grande is home to the remaining Atlantic Forest. Explore the jungle trails, amazing vistas, and crystal clear waters of this biologically diverse island as you study botany. You'll learn about medicinal plants that have been used for centuries and can only found on the island and witness the delicate balance of flora and fauna here. Top off your journey with underwater exploration of coral and sea shelves on this journey to discover the diversity of life!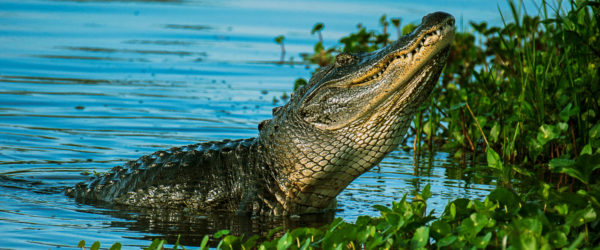 Houseboat Living in the Florida Everglades
Houseboat living is a once-in-a-lifetime adventure. Live in the Florida Everglades and play on its waterways, explore the Mangrove Forests, learn about the delicate ecological balance between the birds, fish and animals and how the Mangrove Forest supports its inhabitants.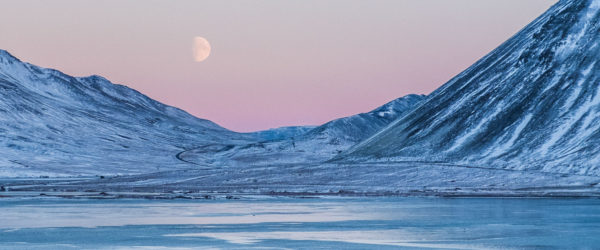 Iceland Arctic Tour
Explore the Arctic Ocean by cruise ship as it circumnavigates Iceland during your summer vacation. Embark in Rekyjavik after a guided tour with an expert in climate change and professor from Rekyjavik University. During this LNT Certified tour, make steps at UNESCO World Heritage Site Breidafjordur Bay, Lake Myvatn Nature Reserve, take part in an impact project in partnership with Ecology Project International and Travelers Against Plastic, visit islands, glaciers and see the aurora borealis.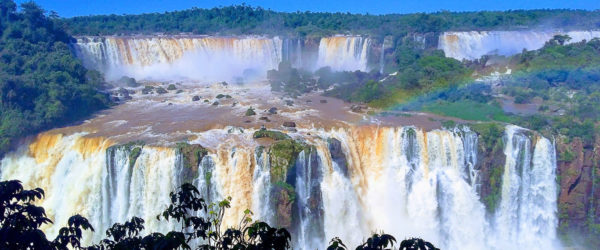 Iguazu Falls Adventure
The exquisite Iguazu Falls have awed tourists, locals and indigenous inhabitants for centuries. The falls act as a natural boundary between Brazil and Argentina making the forceful river a significant part of the political and geographical structure of South America.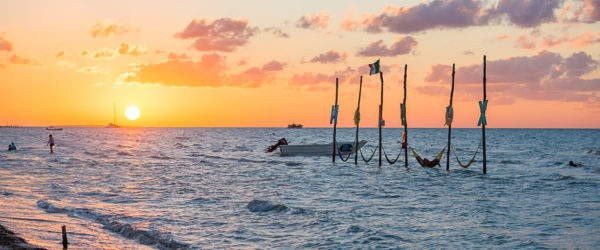 Isla de Vieques Shelter Recovery
Provide a safe and secure home for one or more island families. Work beside like-minded humanitarians in your quest to give back. Enjoy one of the world's beautiful islands and relax in the evening knowing you have given your all during the day.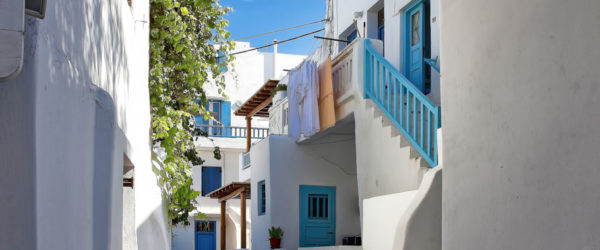 Island Hopping & Diving in Greece
On this trip to Greece, you will hop to three of its most renowned islands to experience their scenery, culture, and marine life. The trip's highlights include scuba diving in Mykonos, sampling wines in Santorini, and swimming in the Blue Caves in Corfu.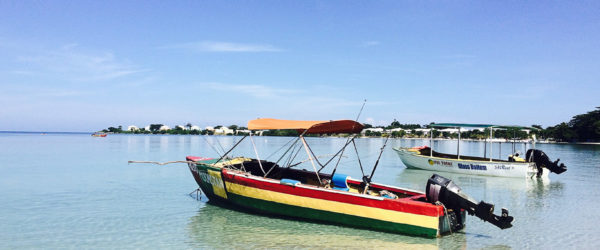 Jamaican Experience
With its white sand beaches and brilliant turquoise waters it's no wonder Jamaica attracts millions of tourists every year! For six glorious sun-soaked days, you'll explore three distinct areas of the island country – from laid back Negril to vibrant Montego Bay and colorful Ocho Rios.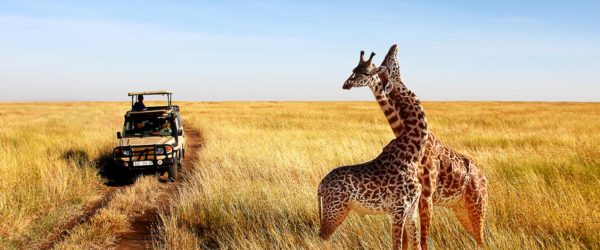 Kenya Safari
Ready yourself for a wild African safari in some of the world's most renowned parks. You'll have the opportunity to gaze upon lions, leopards, buffalo, and zebra. Bare witness to a once-in-a-lifetime Maasai Mara sunrise and while you try to spot Africa's "Big Five".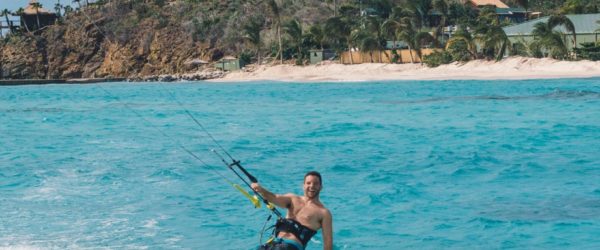 Kitesurf Trip in the Cayman Islands
Kiteboarding is one of the fastest growing extreme sports, combining wakeboarding, surfing, sailing, and paragliding all into one. It's incredibly exhilarating and tons of fun! On this trip to study exercise science, you'll visit the best spots to go kiteboarding in the Dominican Republic, the Cayman Islands, and Mexico. You'll also get to snorkel with stingrays among some incredible coral reefs and volunteer with an NGO that promotes youth sports. Book your trip today!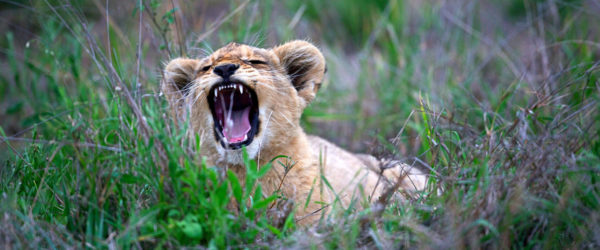 Kruger National Park, South Africa
Kruger National Park is one of the most sought out sites in South Africa, and one of world's most diverse Safari destinations. Come along with us on this exotic animal adventure!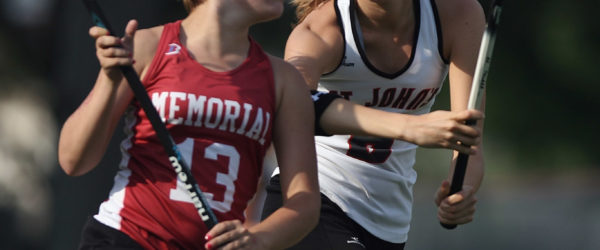 Lacrosse & Eco Tour in Australia
Australia is known for its iconic cityscapes, spectacular scenery, and abundant wildlife. On this trip to Australia, you will learn about the country's national sport of lacrosse while visiting the city's top attractions like Bondi Beach, The Rocks and the Gold Coast. The trip highlights include a hot air balloon ride over diverse landscapes, zip-lining through a lush rainforest, and hugging a koala! Book your overseas adventure to Australia today!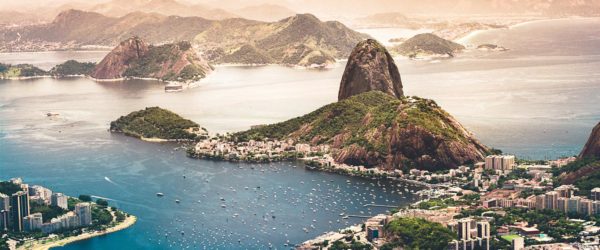 Linger Longer in Brazil
Get a taste of one of the most lively countries in the world on this 3-day tour. Relax on the world-renowned beaches of Ipanama, discover some of the most spectacular panoramic views in the world and experience a Brazilian sunset by cruise. Bem vindo ao Brasil!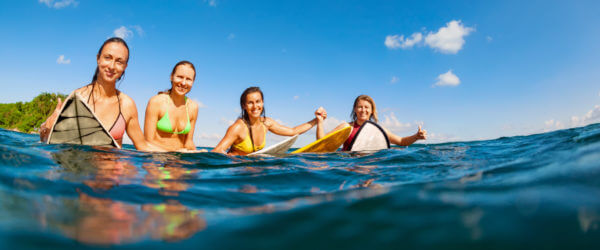 Linger Longer in Costa Rica
Pack your flip flops and spend five days in the laid-back Caribbean paradise of Puerto Viejo de Talamanca. Famous for its Salsa Brava surf break, this colorful beachside town is not just for surfers. Its cool Caribbean attitude and variety of outdoor activities make it an attractive and exciting travel option for all!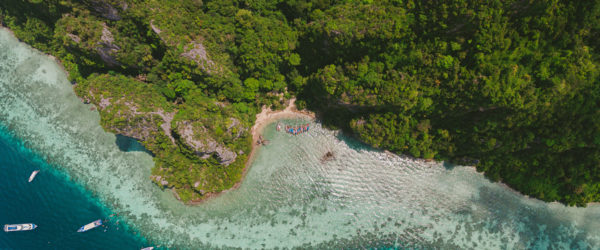 Linger Longer in Koh Tao, Thailand
Are you ready for paradise? Welcome to Koh Tao, which translates to "Turtle Island". This 3-day trip is the perfect triad of lounging on the beach, eating delicious local cuisine, and hiking up to viewpoints that will take your breath away. ยินดีต้อนรับสู่ประเทศไทย!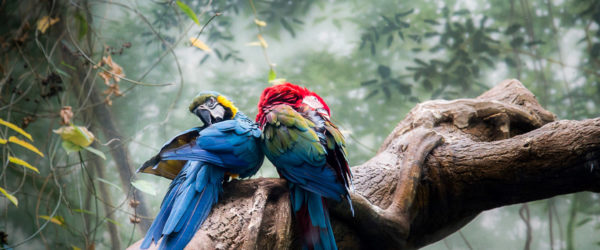 Linger Longer in Nicaragua
Rising gently out of the Caribbean Sea, just miles off the Nicaraguan coast, are the enchanting Corn Islands. Spend restful hours lying in a palm tree-anchored hammock or snorkel from deserted pristine beaches. Savor hand-picked tropical fruits and fresh Caribbean lobster, then pull up a stretch of golden beach and relax for days in a true island paradise.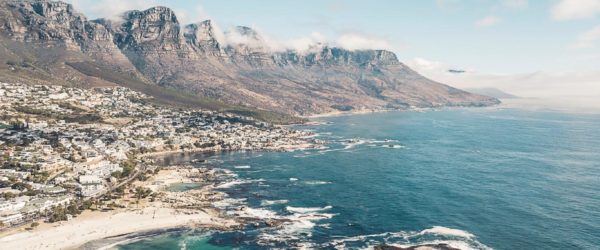 Linger Longer in South Africa
Explore the vibrant city of Cape Town, South Africa! On this 3-Day getaway we'll seek a balance between bustling city and invigorating ocean views to discover the heart of this captivating city. Welcome to South Africa!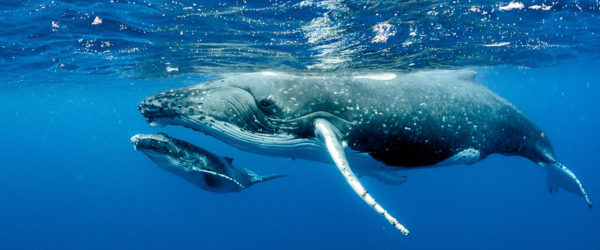 Linger Longer in Tonga
Venture to Tonga, the Polynesian kingdom of more than 170 islands located in the South Pacific! Explore pristine beaches, blowholes and caves, swim with ocean giants and indulge in local customs and traditions.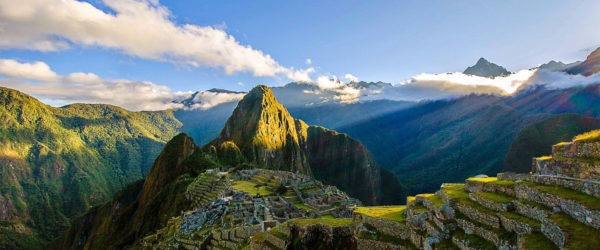 Machu Picchu & Inca Trail Trek
Traverse this epic trail across an amazingly diverse array of landscapes, mountains, forests, jungles,  OH-MY! With four days of trekking you'll be able to take in some of the most striking wonders of the Andes. Rest and rejuvenate in the spas of Aguas Calientes before making the vertical hike up to Machu Picchu.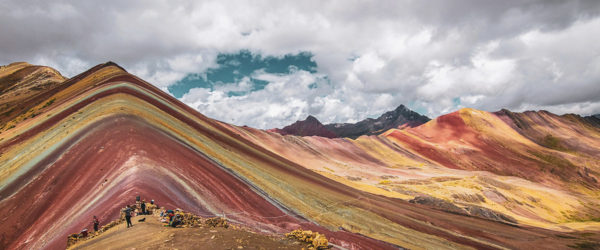 Machu Picchu & Rainbow Mountain Short Stay
Welcome to Peru! There are no words for how magnificent the wonders of Peru are. Come along with us to explore Rainbow Mountain, Machu Picchu, and the Sacred Valley. Stand in awe of the striking mountains and explore the most renowned Incan architecture in the world on this epic 5-Day adventure!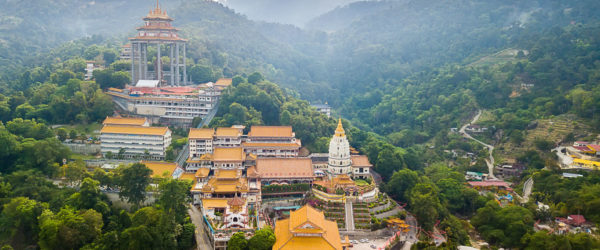 Malaysian Adventure
Feel the rush of dynamic Kuala Lumpur, with it's bustling energy and vibrant culture. Escape to the mostly undeveloped Perhentian Islands, where time moves a little slower. Explore ancient temples and get a taste of Malaysia's potpourri of Asian culture and history of Penang, the state known as the "Pearl of the Orient".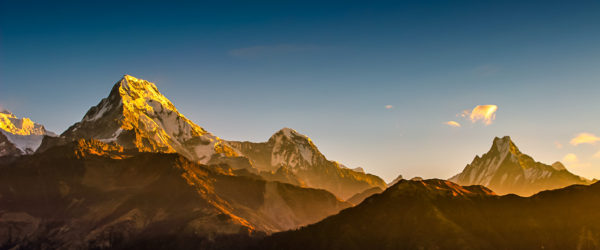 Mardi Himal Himalayan Trek
One of the newest treks offered in Nepal, Mardi Himal is something to not be missed! On this trek you can expect to experience the magnificent sites of Dhaulagiri, Machhapuchhre, Manaslu, and other peaks along the Annapurna range. On this trek we will learn about and practice preservation of these beautiful trails.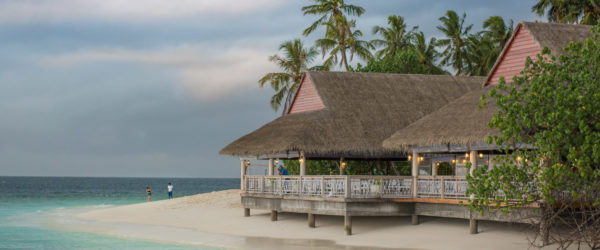 Marine Discoveries in the Bahamas
The Bahamas are known for its relaxing atmosphere, colorful cities, and ocean adventures. From its beaches to forests to historical towns to reefs, the country is a tourist hotspot for a reason. On this trip to the Bahamas, you will have an educational and adventurous experience. The trip's highlights include diving to the ocean's depths to discover lobsters, feeding sharks and stingrays, and riding ATVs across the island. Book your educational student tour today!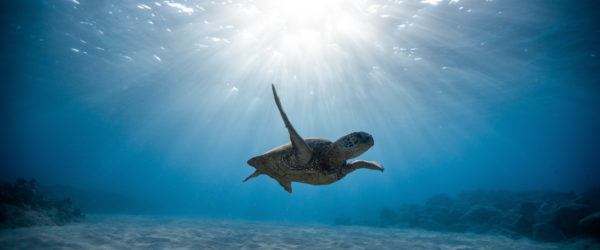 Marine Science Excursion in Chile
Boasting a variety of ocean ecosystems, Chile has a lot to offer in terms of marine life. However, water pollution, such as toxic chemicals and plastics from urban areas are putting these ecosystems under pressure. From scuba diving to connecting with marine research facilities, join us for a week of submersion and study marine sciences in South America!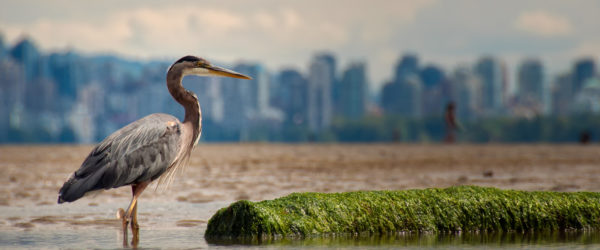 Marine Science Tour in Vancouver
Canada is a place full of natural purity, however, due to industrial and economic demands, the environment is at risk. Get involved and join us for a week full of adventure as you study marine sciences in the Greater Vancouver area. From connecting with government organizations to whale watching, kayaking and more, you're surely in for a week to remember.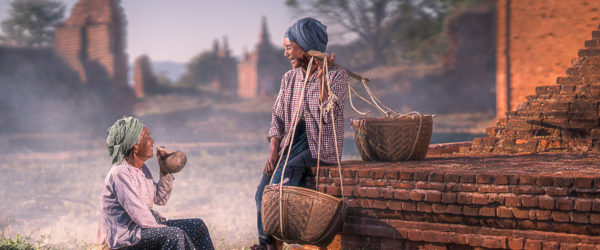 Myanmar Short Stay
Venture into the plains of one of the world's least-touched places by travelers, Bagan in Myanmar. Discover Bagan and its thousands of ancient ruins by scooter, horse cart or by hot air balloon. Unveil its unique history while summiting the peak of a 12th century pagoda. မြန်မာမှကြိုဆိုပါ၏!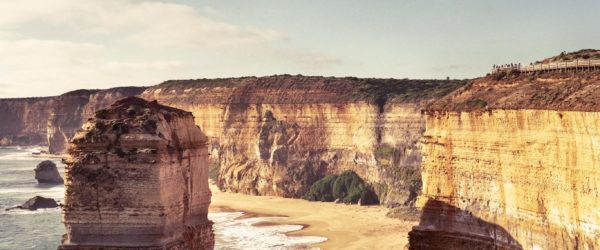 Neanderthal Discovery in Australia
Australia is known for its iconic cityscapes, spectacular scenery, and abundant wildlife. International tourists are attracted to the country due to its historical culture, incredible beaches, and relaxed way of life. On this trip to Australia, you will learn about Neanderthals while visiting the city's top attractions. The trip highlights include discovering cave carvings in the Blue Mountains, cruising by the Sydney Opera House, and enjoying a hot air balloon ride over diverse landscapes.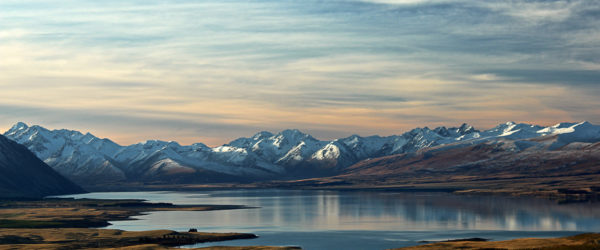 New Zealand Island Adventure
New Zealand is full of amazing adventures, perfect for adrenaline seaking visitors! Hike volcanic mountains, swim in volcanic craters, shower in amazing waterfalls, soak in hot beach pools, try a seaplane ride or kayak in a glass boat.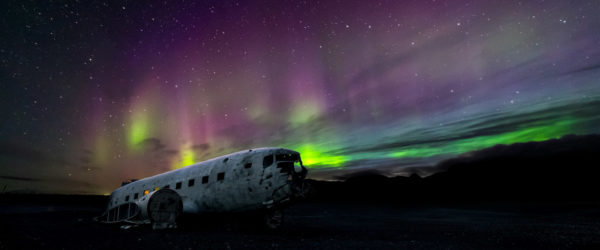 Northern Lights in Canada
Seeing the Northern Lights is one of those things that's on most people's bucket lists, but it can be difficult to spot them. Now, it's time for you to take a trip and make this dream a reality! It is said that you can see this phenomenon in the sky over Churchill up to 300 nights a year! Those sound like some good odds of catching this marvel.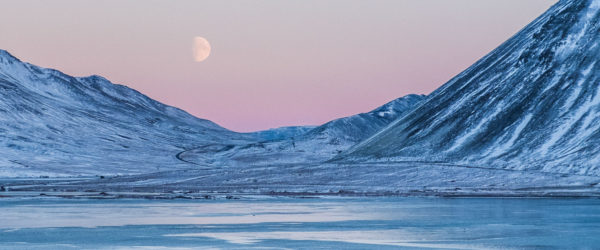 Norway Arctic Tour
Begin your Arctic educational tour in Tromso, Norway, a certified Sustainable Destination and embarkation point for your semi-private boating adventure. Study the implications of political science on climate change action while aboard a completely unique and once-in-a-lifetime arctic tour. During your cruise, visit several arctic islands, glaciers, see the aurora borealis, enjoy a whale watching tour, visit a small fishing village and meet with experts at the University of Tromso.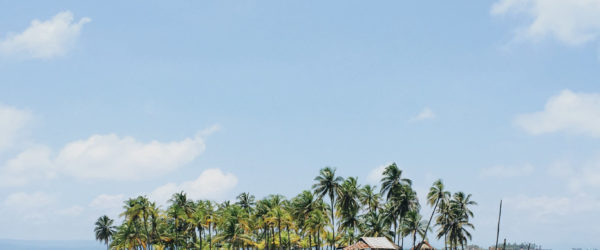 Ocean Conservation in the Bahamas
The Bahamas is a unique place located in the Caribbean Sea. Made up of 365 Bahamian islands and cays, surrounded by sapphire-blue water. WIthin those islands are the Exumas. The Exumas are a collection of dream destinations. You can find any type of overseas adventure you like — exciting or relaxing — on these islands. Go and enjoy and have a week full of memories to take back home.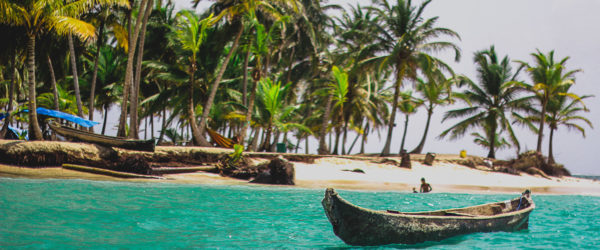 Panama Short Stay
Modern skyscrapers, casinos and nightclubs in the capital, Panama City, contrast the colonial buildings in the Casco Viejo district and the rainforest of Natural Metropolitan Park. Join us for an adventure through Panama's most iconic spots!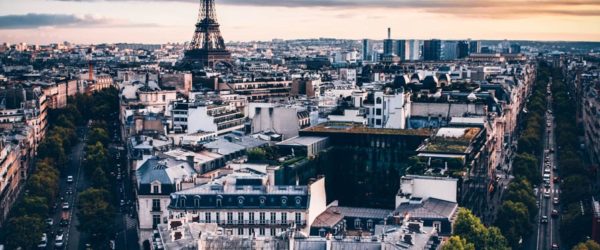 Parisian Fashion Tour
Student tours of Paris will educate, excite, and inspire every single person who signs up. Fashion is an essential part of Parisian culture, and this tour will take you to the most important sights in the city. Learn about the history of fashion and discover where it's headed on this tour of Paris!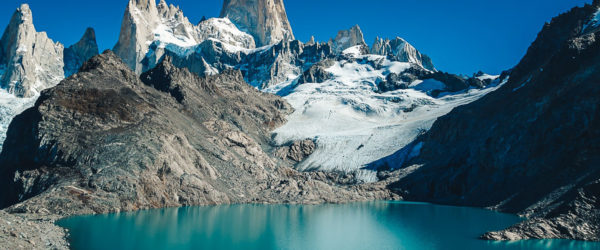 Patogonia Adventure
At the end of the world lies Patagonia, a wild and rugged land filled with breathtaking landscapes and eye-catching flora. Come alive as you spend seven days exploring this wild frontier, from areas of pure isolation and vast emptiness to tourist-filled camping towns and waters teeming with wildlife.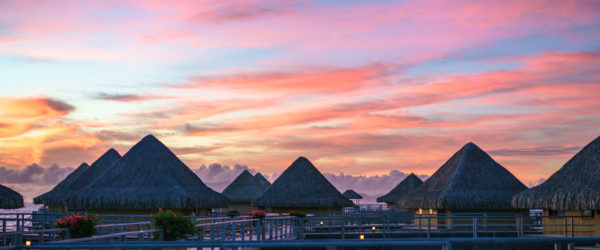 Paul Gauguin Tour in Polynesia
Tahiti is a tropical island idyll, known for its turquoise waters and abundant marine life. On this trip you'll learn about artist Paul Gauguin, who called this gorgeous place home for many years. Along with viewing hundreds of Gauguin's art pieces, you'll also visit the island's top attractions, including snorkeling with sharks and stingrays and hiking the spectacular Three Coconuts Trail. Plan your overseas adventure to study art in paradise today!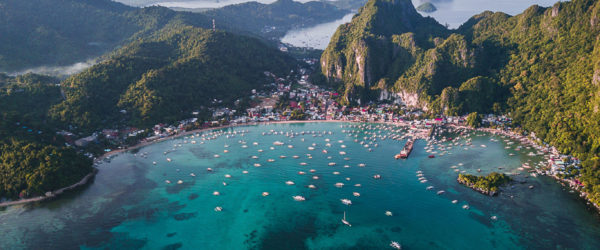 Philippines Short Stay
Comprised of over 7,000 islands, the Philippines is a Southeast Asian country that sits in the Western Pacific Ocean. Its capital, Manila, is famous for its waterfront promenade and centuries-old Chinatown, Binondo. Seemingly, the small clusters of islands all tell their own tales from featuring a famous, 19th-century citadel to rice terraces, underground rivers and pristine beaches.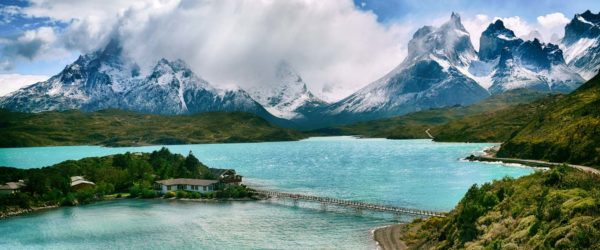 Photography in Torres del Paine, Chile
Ecotourism is a great way to integrate yourself and discover new places while you study photography. As you take in the natural beauty of Chile and other destinations around the world, put in the extra effort to uncover the different challenges each location faces and learn how you can make a difference. Join us on this unique photography excursion through Chilean Patagonia and capture frames unlike any you've experienced before!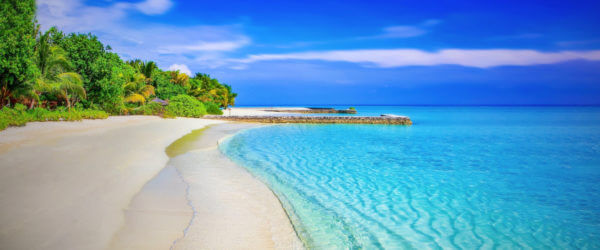 Playa del Carmen Getaway
Known for stretches of white sandy beaches and endless entertainment options, Playa del Carmen, Mexico offers a perfect balance of modern sophistication and authentic old-world charm. Pack your bathing suit & sunscreen and get ready for a vacation in the sun!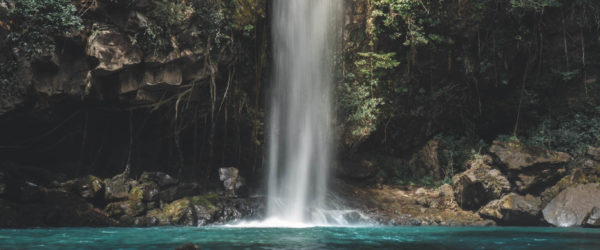 Rafting in Costa Rica
Join us on eco adventures in the land of pura vida as we go on an adventure-packed week-long trip to Costa Rica! Satisfy your quench for adventure as you raft the sweeping waves in La Fortuna, zip-line through the tropical rainforest's incredible canopies, and chase waterfalls in Arenal Volcano National Park! We hope you'll join us on this trip not to be missed for all nature and adventure lovers!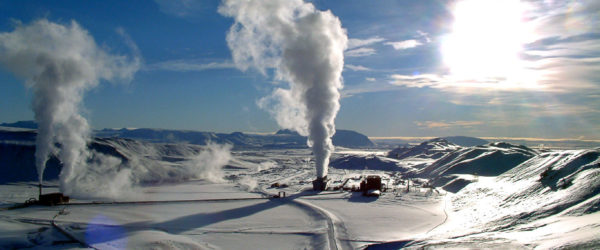 Renewable Energy in Iceland
Discover the unique story of one of the world's leaders in renewable and sustainable energy. Stand in awe of your surroundings while you experience the wonderland sculpted by Earth's natural elements. Discover the delicate balance of Iceland; between fire and ice, light and dark, the natural world and man made innovation.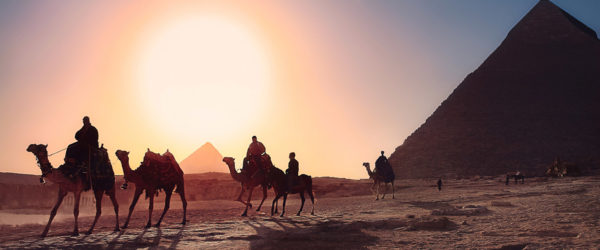 Sail the Nile River
Dating back to ancient times, the Nile River has been one of the most important bodies of water in human history. Join us for a ride along the last stretch of the Nile River, making pit stops along the way at essential landmarks that are found throughout Egypt.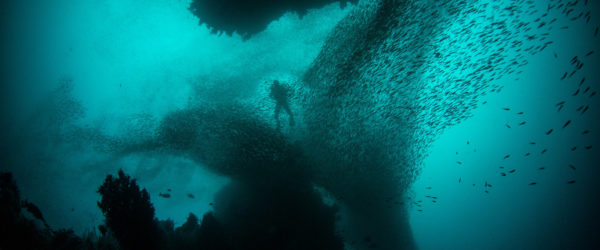 Scuba Diving Tour in the Bahamas
The Bahamas is a unique place located in the Caribbean Sea. Made up of 365 Bahamian islands and cays, surrounded by sapphire-blue water. WIthin those islands are the Exumas. The Exumas are a collection of dream destinations. You can find any type of overseas adventure you like — exciting or relaxing — on these islands. Go and enjoy and have a week full of memories to take back home.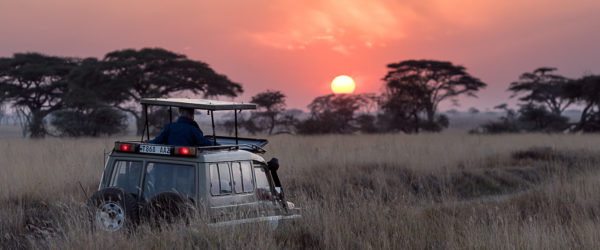 Senegal Short Stay
Welcome to Senegal, the French country on Africa's west coast. Rich with colonial heritage and many natural attractions, Senegal is known for its exciting safaris, nightlife, and historical museums.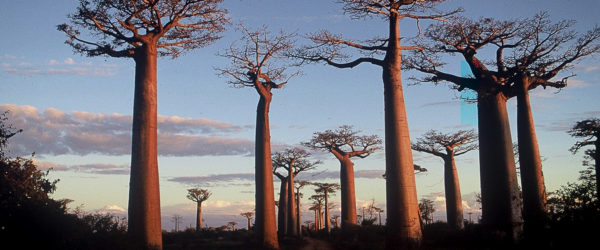 Short Stay in Madagascar
Dip your toes in the exciting culture and unique landscape of Madagascar by discovering a royal city and burial site and the perfect symbiosis of a zoo and botanical garden on this 3-day getaway. Tonga soa eto Madagasikara!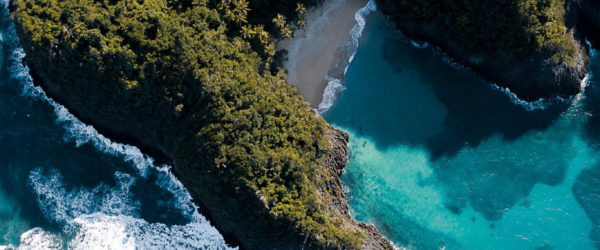 Short Stay in the Dominican Republic
Spend three perfect days in the unexpected tropical paradise of the Dominican Republic: a country known for its warm people, lush mountain scenery and pristine beaches. Steeped in history with the perfect combination of traditional and modern, it's a no-brainer why the Dominican Republic has become a hotspot for travelers from all over the world.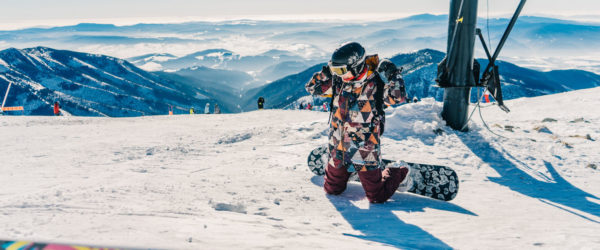 Study Ecotourism in Andorra
On this trip to Andorra, you will engage in numerous adventures all while gaining a deeper cultural understanding of our world. The trip's highlights include heli-skiing down Hortell Mountain, exploring Andorra's small villages, and enjoying a full day in Europe's largest spa. Start planning your travel abroad adventure today!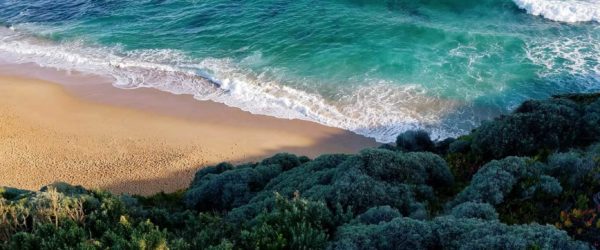 Study Environmental Science in Australia
Continue your adventures in travel with a week in Australia. Traverse the country from the capital of Sydney to the Gold Coast jewel of Cairns, then back to the east for a stop in Melbourne. This trip has lots of adventure packed into seven days.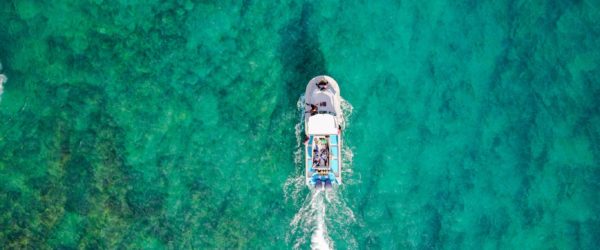 Study Oceanography in Fiji
Fiji is known for its pristine white beaches, turquoise waters, lively marine life, and laid-back lifestyle. From jungles to caves to mountains to ocean, the opportunities for adventure in Fiji are endless. On this trip, you will interactively study oceanography while visiting the country's top attractions. Highlights include zip-lining through a rainforest, skydiving from 8000 feet, and snorkeling with reef sharks. Book your overseas adventure to Fiji today!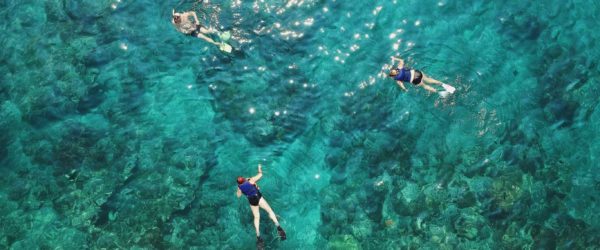 Study Oceanography in the Cook Islands
The Cook Islands are known for their relaxing aura, sun-dipped waters, and pristine beaches. The islands are both accessible and remote, traditional and modern – a wonder for all who visit. On this trip to the Cook Islands, you will learn about oceanography while visiting its top attractions. The trip's highlights include sea scootering to depths of the ocean, exploring the cultural village of Te Vara Nui, and spotting marine life on a glass bottom boat. Book your overseas adventure today.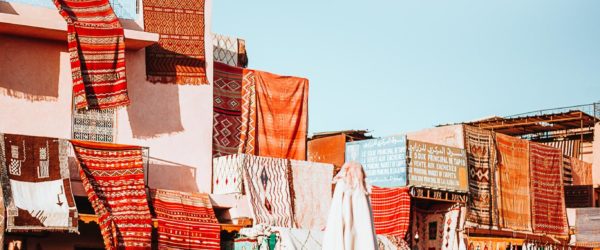 Surfing Expedition in Morocco
Welcome to Morocco, the North African country bordered by the Atlantic Ocean and Mediterranean Sea distinguished by its Berber, Arabian and European cultural influences. Experience a true melting pot of cultures and visit this beautiful country on the Northeastern tip of Africa.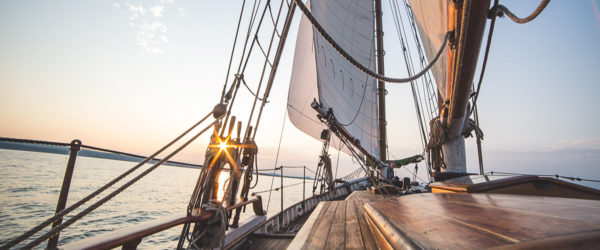 Sustainable Coastlines in the Bahamas
With over 700 islands and 2,000 rocks and cays sprinkled over 100,000 square miles of ocean, Paradise Island is home to an ecological oasis and some of the world's clearest waters. Come along on a journey to experience the beauty and learn about the ways to protect these shores.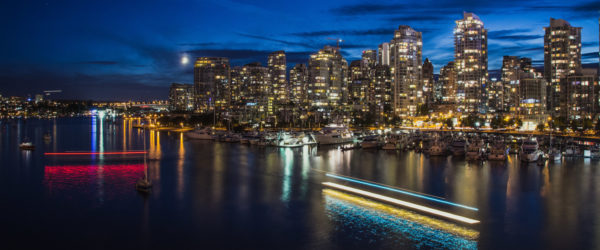 Sustainable Tourism in Vancouver
Study tourism with a visit to Vancouver, British Columbia. The city has set a goal of being the most highly recommended destination in North America. As you explore the city and experience different attractions including Stanley Park, the VanDusen Botanical Garden, Capilano Suspension Bridge, Vancouver Aquarium, and more, decide for yourself if they are on the right path to their goal.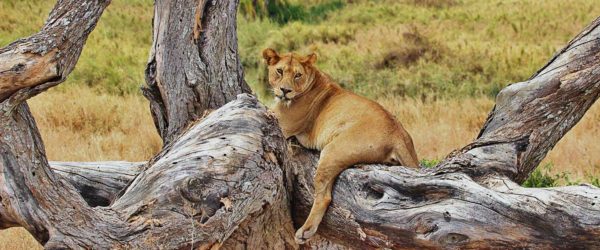 Tanzanian Safari
Tanzania is the ultimate safari destination and home to some of the best game viewing in the entire world. Experience the cultural melting pot that is Mto Wa Mbu, a market town rich with culture and a souvenir hunter's paradise!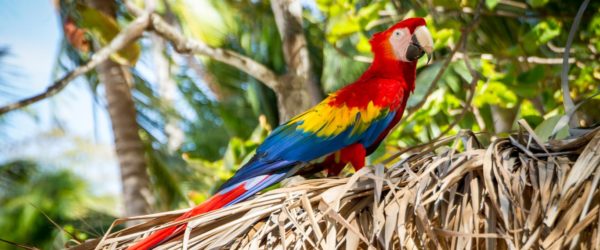 Teach Environmental Sustainability in Costa Rica
Nestled between Panama and Nicaragua, Costa Rica is a celebration of life and biodiversity. This small but astoundingly diverse country boasts two coastlines and a dazzling array of natural features like volcanos, sandy white beaches, and wild jungle. Travel to Costa Rica to teach Environmental Sustainaiblity in the country that leads us all on the topic.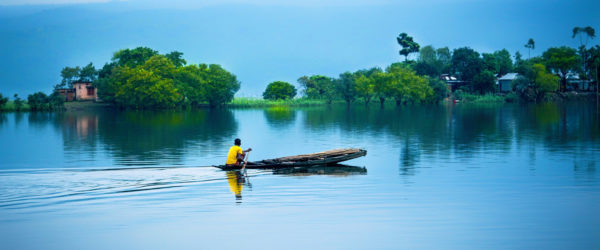 Teach Math in Bangladesh
The Sundarbans National Park and Tiger Reserve is part of both Bangladesh and India. It is teeming with unique wildlife, including saltwater crocodiles, a variety of bird species, and river dolphins. You'll get to learn about the conservation efforts in the area as well as impact the lives of impoverished children in Bangladesh by volunteer teaching while you're there.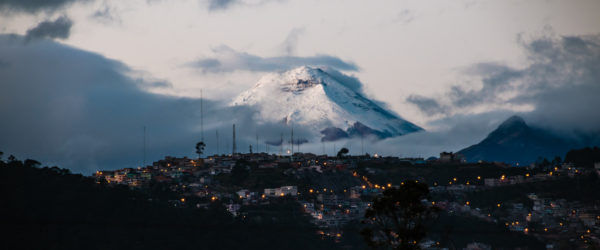 The Biodiversity of Ecuador
The small country of Ecuador has four distinct regions — the Amazon, the Andes (mountains), the coastal area, and the Galapagos Islands. Each area has its own biodiversity and culture – as you will see will you travel abroad on this trip. While on your journey you will have the opportunity to interact with the local people, taste many different types of food, see unique native wildlife, and learn about the history of the country. We hope you enjoy your travel!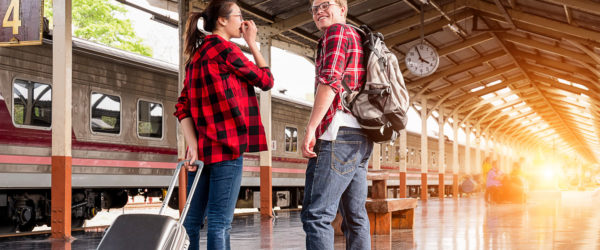 The Trans-Siberian Railway Expedition
Discover three of the world's largest countries – Russia, Mongolia and China – while traveling on the iconic Trans Siberian Railway! Whether you're a beginner or seasoned traveler, your ten-day journey across miles of unspoiled lands will surely be one of the top adventures of your lifetime!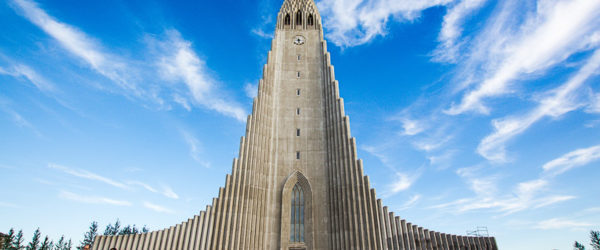 Tour the Golden Circle, Iceland Adventure
Stand in awe of your surroundings while you experience the wonderland sculpted by Earth's natural elements. Marvel at geysers and glaciers galore as you venture through a geologic library hundreds of thousands of years in the making.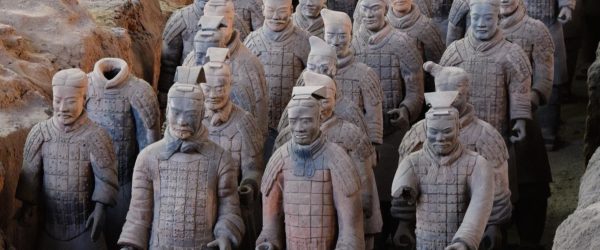 Trade Economics Tour in China
Your overseas adventures on the Silk Road will lead you on a journey along the world's oldest and most important trade route to unveil a rich cultural exploration into the heart of China and its past. Step into the past travels of ancient traders, amidst an intricate network of diverse cultures and religions, as you enjoy spectacular scenery and delicious local food. Discover grottoes, ruins, striking architecture, dramatic mountains, singing sand dunes, and camels.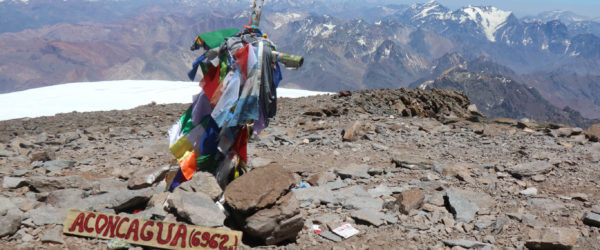 Trekking Argentina's Mt. Aconcagua
Argentina abounds in nature and has an expanse of iconic peaks. Mt. Aconcagua is the highest mountain in the southern hemisphere and is known for its glistening glaciers, rivers and valleys, and spectacular wildlife. The landmark has attracted global attention for decades. This trip's highlights include the Relinchos Valley, Guanacos and more.