See first-hand how innovative technology plays a part in daily life in communities around the world
Our STEM expeditions are curated to provide hands-on, experience-based education in biochemistry, engineering, computer programming, and emerging technologies. Students work with leading experts to better understand the needs of the STEM workforce across the globe. Choose from a variety of destinations to help the world move forward, solve problems and push innovation to the next level. Students participate in interviews with experts, visit highly innovative labs and workshops, and learn how to innovate a new advanced level of technical knowledge to overcome obstacles that didn't exist 10 years ago. Imagine stepping inside an engine engineer's workshop in China or plotting new trucking routes across Russia. Choose from destinations like India, China and Sweden.
Don't see what you're looking for? Let us help you create your perfect program!
Arabian Adventures in Dubai
Known for its vast rocky deserts, waterless mountains, coastlines and abundant wildlife, the UAE is an ideal location those up for an adventure. On this trip to Dubai, you will be educated about STEM while visiting the top attractions. The trip's highlights include building and programming a robot, reaching the top floor of the tallest building in the world, riding an ATV and a camel in Dubai Desert. Book your educational student tour today!
Astronomy Tour of Chile's Atacama Desert
While many visitors to this South American nation think immediately of its southernmost climes and glaciers on the edge of Antarctica, in the north of the country lies the rugged jewel of the Atacama Desert. The area is home to incredible sights like the Moon and Mars Valleys, the Atacama Salt Flats, live volcanoes – and stunningly clear night skies.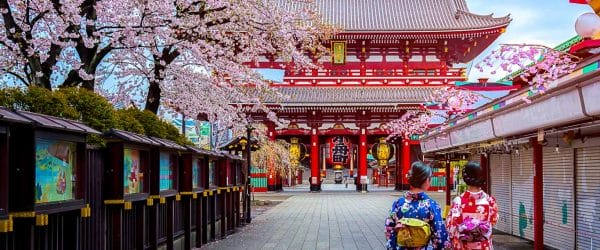 Best of Tokyo
Experience the best of the past and present of Japan's capital as you spend five exciting days in the electric metropolis of Tokyo. Explore lush gardens and fascinating museums, and sample the exceptional variety of food options the city offers on every corner. You'll never want to leave!
Desert Trek in Chile
Full of tradition and spirituality, Japan is a must-visit destination for any cultured traveler. However, the country faces issues related to industrial pollution. During your week in Japan, you will get the chance to study fashion and connect with organizations counteracting climate change along the way. This trip's highlights include shopping for textiles along Fabric Street, Nippori Textile Town, and being photographed by a professional photographer as you wander around Kyoto in a traditional kimono.
Educational Tech Expo in Las Vegas
The National Educational Technology Exposition in Las Vegas is a one-of-a-kind trip that'll help you study education and bring new innovations to your classroom or school. Along the way see the Grand Canyon and much more!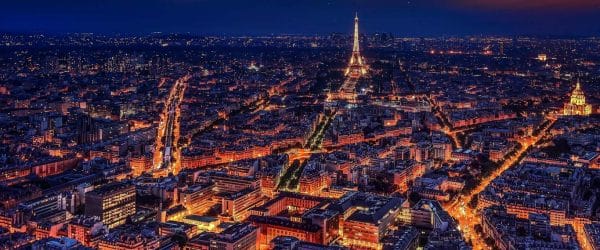 Eiffel Tower Engineering in Paris
Marvel at numerous classic Parisian sights, with an eye toward the remarkable engineering design that went into constructing some of the most popular tourist attractions there, including Paris' crown jewel, the Eiffel Tower. Get ready to visit the City of Light and witness the amazing engineering feats that went into making it the world-renowned city it is today.
Engineering in Germany
German engineering is some of the most admired in the world, and Berlin is one of the most exciting places to study engineering. You'll visit unique museums that cover every topic from the theoretical to the concrete, and see everything from idea to schematic to result. From the Game Science Center to the Museum of Transport and many more, this engineering-focused trip will leave you with a better understanding of how the world around you works.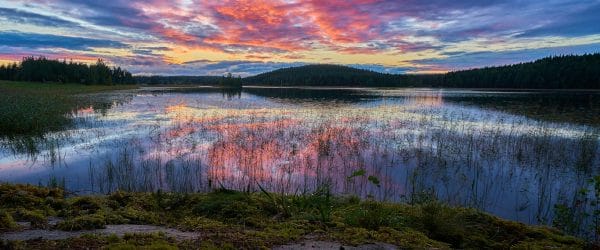 Finland Astronomy Tour
Kakslauttanen is a resort located in Finland, and it's one of the best places in the world to catch a glimpse of the Northern Lights. You'll be able to do all sorts of winter activities while learning about astronomy and the science behind the Aurora Borealis. Study STEM at this beautiful location just 150 miles away from the Arctic Circle.
Galileo Case Study in Italy
From Jupiter's moons to the proportional compass and telescope to the celatone, Galileo Galilei gave the world a new way to look at the world. Your educational student tour to study STEM in Italy will take you through his life and contributions to math, physics, engineering, astronomy and philosophy. This trip's highlights include the House of Galileo, Leaning Tower of Pisa, University of Pisa and more.
Henry Ford's Innovations in Detroit
Henry Ford was the founder of Ford Motor Company, and he developed the first automobile that many middle-class Americans could afford. This changed the landscape of America forever. On educational student tours, you can head to Detroit, the Motor City, and explore the history of Ford and the automobile!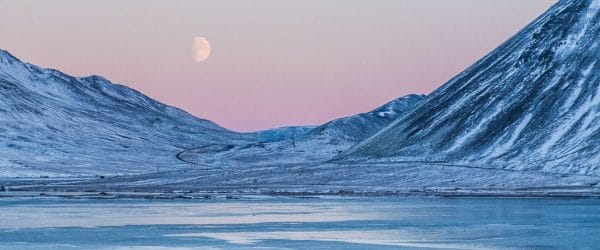 Iceland Arctic Tour
Explore the Arctic Ocean by cruise ship as it circumnavigates Iceland during your summer vacation. Embark in Rekyjavik after a guided tour with an expert in climate change and professor from Rekyjavik University. During this LNT Certified tour, make steps at UNESCO World Heritage Site Breidafjordur Bay, Lake Myvatn Nature Reserve, take part in an impact project in partnership with Ecology Project International and Travelers Against Plastic, visit islands, glaciers and see the aurora borealis.
NASA Kennedy Space Center in Florida
NASA's Kennedy Space Center does not disappoint when feeding inquisitive STEM minds on educational student trips. Central Florida proves to be a bonus in this experience to study STEM as it boasts many opportunities for discovery and exploration through water adventures, encounters with nature, and science-focused museums.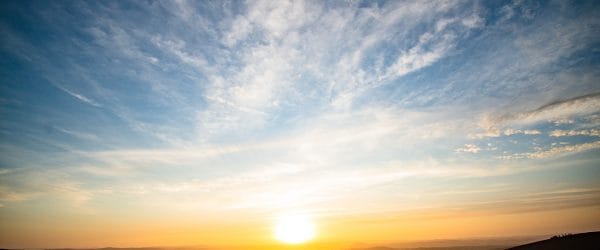 Nazca Lines & Ballestas Islands Short Stay
There's so much more to Peru than the classic Machu Picchu! Come along with us as we journey to the coast of Peru. Along the way, we'll discover the mysteries of the ancient Nazca Lines, adventure through the desert sand dunes, and visit the picturesque Ballestas Islands!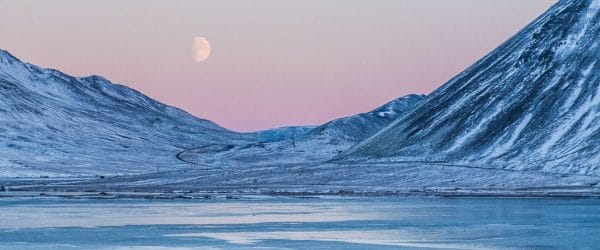 Norway Arctic Tour
Begin your Arctic educational tour in Tromso, Norway, a certified Sustainable Destination and embarkation point for your semi-private boating adventure. Study the implications of political science on climate change action while aboard a completely unique and once-in-a-lifetime arctic tour. During your cruise, visit several arctic islands, glaciers, see the aurora borealis, enjoy a whale watching tour, visit a small fishing village and meet with experts at the University of Tromso.
Nuclear Research Tour in Switzerland
Switzerland is contemporary and cultured, has world-famous peaks, and is known for its alpine adventures. From its innovation and technology to sophisticated culture to spectacular scenery, the country is a must-see for all. On this trip to Switzerland, you will have both an educational and adventurous experience. The trip's highlights include traveling 200 meters below ground to visit the Large Hadron Collider, taking a train to one of the highest peaks in Europe, and exploring the famous city of Zurich. Book your educational student tour today!
Renewable Energy in Iceland
Discover the unique story of one of the world's leaders in renewable and sustainable energy. Stand in awe of your surroundings while you experience the wonderland sculpted by Earth's natural elements. Discover the delicate balance of Iceland; between fire and ice, light and dark, the natural world and man made innovation.
Sea Life Adventures in the Southern US
Between the world-class aquariums and the hundreds of miles of Atlantic Ocean coastlines, the southeastern part of the US is the ideal place to get a close-up view of sea life. Join us as we explore the blue parts of planet Earth more closely and get to know some of the creatures that call the oceans home.
Southwest US National Park Tour
Southwest US National Park Tour 9-Day Trip to the Grand Canyon, Zion & Bryce Canyon Previous Next DID YOU KNOW? At the Grand Canyon's widest point, it stretches 18 miles across? The grandeur of this canyon is absolutely incredible and we can't wait for you to experience it with us! The Worldwide Navigators Difference Sojourn …
Sustainable Energy in Japan
Although Japan dealt with one of the most devastating nuclear power leaks in history, experts in the country are doing all it takes to focus their efforts on sustainable, safe and easily accessible energy. Take part in eco adventures to get informed about how Japan and other countries around the globe are making forward movements to help promote clean, safe and efficient energy alternatives.
Technology Innovations in Greece
On your trip to study STEM in Greece, you'll get to walk the most ancient of paths to the most futuristic of ones. Much of the technology you'll use on your trip to take pictures or travel to and from your destination will have roots traceable back to ancient Greece. This trip's highlights include icons such as Technopolis, Eugenides Foundation and more. Book your STEM studies tour today!
Uncover the Technology of Ancient China
China has both a dazzling modern face as well as the world's oldest continuing civilization. From its temples to its history to its landscape, this country is rated among the top tourist locations for a reason! On this trip to China, you will learn about the technology of ancient China while visiting the country's top attractions. The trip's highlights include hiking the Great Wall of China and cruising along Longqingxia Gorge. Book your global travel to China today!
World Science Festival In New York City
Have you decided on your career path? Will you change the world? Will you go to space? Cure a disease? Win a Nobel Prize? Move mountains? Take a trip to New York on your USA student travel and you can discover many exciting career options to study STEM fields as well as learning about this iconic city.
World's Largest Planetarium in St. Petersburg, Russia
Aside from being Russia's second biggest city, St. Petersburg is the home of the largest planetarium in the world attracting visitors across all continents with its high-end light projectors and laser technology. If there was ever a place to learn, discuss, and explore the true depths of solar space – it's in St. Petersburg. Journey on for an extraordinary learning experience and let St. Petersburg teach you science and history like never before!