The environment provides us with everything we need
Discover the impact that day-to-day activities have on the environment, and how you can be a part of protecting planet Earth. These trips leave students well-versed in sustainability best practices and inspired to create real planetary change.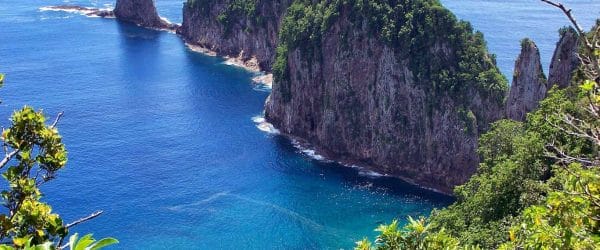 A Getaway to the Samoan Islands
A trip to the Samoan Islands offers unique eco adventures, with its lush environment of waterfalls, white sand beaches, and multiple spots for snorkeling and surfing. These islands are one of the few places people can travel to experience authentic south Pacific cuisine, inspiring culture and fascinating history.
A Magical Week in Finland
Finland is a land of pristine wilderness, crystal clear lakes, and a populace focused on sustainability. To top that all off, it's also a magical place to visit! There will be no doubt that you aren't in Kansas anymore when you arrive on an excursion to study sustainability in the country with a way of life so perfectly suited to the Finnish topography and terrain.
Agricultural & Botany Tour in Colorado
Visit some of the best natural spots in Colorado and study botany in each of the locations. With a diverse range of flora, Colorado is a great place to track and learn about plants in fun and adventurous ways. Hike to Hanging Lake, explore Rocky Mountain National Park, and visit the sandstone arches of the Garden of the Gods. Being out in nature during the day and still being able to experience city life at night will give you a diverse range of things to do and discover.
Agriculture & Botany in Montana
For those who study agriculture, Montana is filled with unique and diverse learning opportunities. While in Big sky country you will get to tour multiple facilities and learn how different agriculture businesses produce fresh and organic products people love. From an herb farm to a goat cheese dairy, you will have insight on the hard work that is put into daily routines and processes that result in the best quality.
Agriculture in Coastal California
Arrive in San Francisco, depart from Santa Barbara and delight in the wonder of Coastal California. Engage with experts in the fields of agriculture and aquaculture. Relish fresh, coastal cuisine, and gaze at the unparalleled vistas.
Alaska Arctic Tour
Take a ride on the Aurora Winter Train during Spring break Learn about climate change first hand along the Alaska Railroad starting in Anchorage and concluding in Fairbanks. Enter the arctic circle for 2 days on this incredible adventure and enjoy a grey whale watching tour, a visit to one of the northernmost cities, explore the Anchorage Museum, flightsee in Denali, witness the aurora borealis and trek Fairbanks by dog sled.
Alaskan Adventure Tour
Alaska is known for its bears more giant than bison, glaciers bigger than some countries, and national parks the size of other U.S. states. Its spectacular nature and abundant wildlife draws visitors from across the globe. On this trip, interactively learn about marine science and oceanography while visiting the country's top attractions. The trip's highlights include dog-sledding down a mountain, spotting whales in the Pacific Ocean, and watching the unforgettable Northern Lights.
America's Pacific North West
Wilderness, Volcanoes and Marine Life – Oh My! The states in the U.S. geographic region informally known as the "Pacific Northwest" encompass a surprisingly large number of national parks, monuments and areas preserved for historical, cultural and natural purposes. Come journey with us to discover the history and science behind protecting and preserving wildlife in Washington!
American Blues Tour in Southern US
The blues genre is a musical backbone of the southern United States. Serving as solace in a time of despair for many, the connection of culture and history is palpable from Tennessee to Louisiana. Enrich all of your senses as you indulge in soulful music, food, and experiences on this significant road trip USA.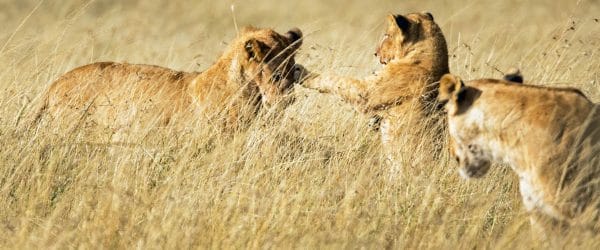 Animal Science & Conservation in Senegal
Located in Western Africa, and labeled as one of the continents most stable countries, Senegal is the opposite of dull. The lively location has vibrant markets and glittering nightlife, as well as wildlife and nature galore. Come along for an unforgettable journey to learn about animal science and conservation in Senegal while encountering the country's wildlife and culture.
Animal Science & Conservation in Tanzania
Tanzania is where giants roam, an airborne adventure, and a Swahili paradise. From its spectacular wildlife to pristine beaches to lively culture, the country has it all! Come along for an unforgettable journey to learn about animal science and conservation in Tanzania while visiting the country's top attractions.
Animal Science & Conservation in Zambia
Zambia is known for its remote and spectacular wilderness which is full of a diversity of awe-inspiring wildlife. Come along for an unforgettable journey to learn about animal science and conservation while adventuring into Zambia's rugged terrain, immersing yourself into its culture, and encountering its most spectacular wildlife.
Argentina, Tip of the World Tour
Welcome to the very tip of the world! On this adventure, you'll explore by sea & land. Visit Tierra del Fuego National Park, Lake Fagnoano & Escondido, and the Beagle Channel. With sea & land animals galore, off-road adventures, and environmental wonders, this is a trip to not be missed!
Argentinian Polo Tour
Argentina has abundant natural beauty like glittering glaciers, stunning rivers, and spectacular wildlife. But it's also the polo capital of South America, making it an ideal location to study exercise science. You'll also visit the country's top attractions, including touring historic Mendoza, relaxing in a natural thermal spa, and touring vineyards while sampling Argentina's finest wines. Top it off by viewing the tallest mountain in North America and South America for an unbeatable trip!
Bahamas: On Land & Under Water
Spend your week among just a small part of the 700 islands, cays and coves that make up the Bahamas. Whether you discover a new hobby or fine-tune already existing skills, you'll ultimately develop a deeper understanding of, and desire to protect, the oceans of the world.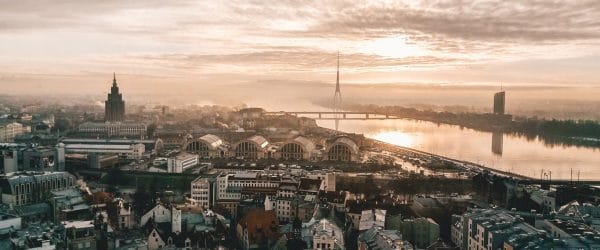 Baltics Historical Tour
Enjoy this unique trip abroad as you explore the charming Baltic states and get lost in history, medieval traditions, architecture and enchanting castles. Explore the best of Estonia, Latvia, and Lithuania on this week-long Baltics tour and get ready to be mesmerized by some of the world's most preserved historical sites!
Bermuda Eco Tour
Palm trees, pink sand and perpetually blue water make Bermuda a paradise for any nature enthusiast. Whether you're a wildlife fan, a marine biology major or an ecotourism student, your Bermuda itinerary is filled with experiences about the island's marine life, natural attractions and environmental activities.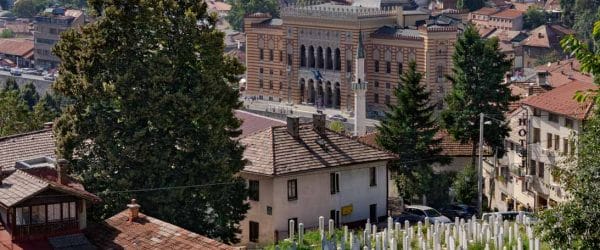 Bosnia & Herzegovina History Tour
Bosnia and Herzegovina is known for its history with war and conflict over the years. But amongst this discourse is a beautiful country with warm, welcoming people. The literal East meets West atmosphere blends cultural warmth, breath-taking scenery, and impressive ruins.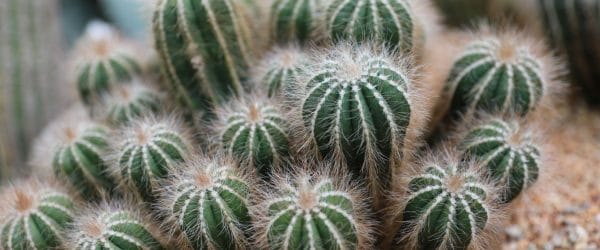 Botany in California
Because of its diverse wildlife and extensive conservation efforts, California is a great place to study botany. And you won't stop at just California wildlife, there's plenty of opportunity to see plants from other places around the country and other places around the world. Whether you're looking for a more self-guided tour or a more specialized, learning intensive tour, the botanical gardens and experiences in and around the Los Angeles area offer both.
Bridging Past and Present in New Orleans
Hurricane Katrina in 2005 made all the worst nightmares of the city's residents come true when floodwaters breached the levees lining the Mississippi and inundated this low-lying city. On this tour, you'll get to bear witness to the damage wrought by Katrina, as well as study engineering and learn about how this centuries-old yet modern city can exist sitting 20 feet below sea level alongside the second-longest river on the continent.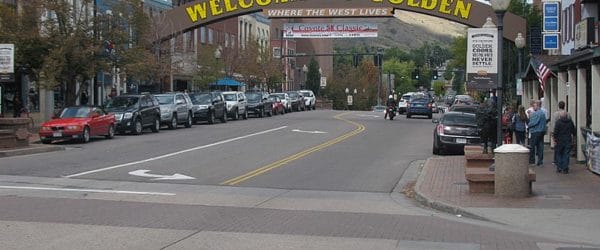 Buffalo Bill Front Range Tour
The legendary western pioneer and entertainer Buffalo Bill rests atop beautiful Lookout Mountain in Colorado's foothills. Embark on a sustainable educational trip across the Colorado Front Range through mining towns, 19th-century western memories, and national parks that will leave you reminiscing of times past in downtown Denver!
California Central Coast Adventure
This Pacific expedition combines scenic travel with outdoor adventure and ecotourism. Nature enthusiasts can enjoy the gradual build in diverse landscape as the journey transitions from busy city life to giant redwoods and ocean bluff views.
Canadian Curling Tour
On your trip to Québec, you will learn the game and watch professionals play the sport of curling while visiting the province's top attractions. The trip's highlights include whitewater rafting down Jacque-Cartier River, snowshoeing through the mountains, and boating the Pacific Ocean to spot breaching whales. Book your educational student tour to Canada today!
Captain Cook's Hawaii
Explore Captain Cook's Hawaii! Your adventures will take you to the Big Island of Hawaii and the island paradise of Kauai. See the spectacular landscapes that have been the backdrop for movies for almost a century. You'll leave part of your heart here, making sure that you return.
Capturing the Northern Lights
We've all seen pictures of the beautiful Northern Lights, but now it's time to experience them. This tour will take you through prime locations to snag some fantastic shots of this natural phenomenon. Not to mention, you'll be exploring the various charming towns and beautiful landscapes of Finland.
Chile: Off The Beaten Path
Long isolated between the Andes mountains and the Pacific, Chile today is rapidly becoming a top tourist destination. Come along for an unforgettable journey into a few of Chile's lesser-known regions and discover a world unto itself in its wildly varied ecosystems, while communing with the locals and learning from them directly!
Corn Islands Getaway in Nicaragua
Rising gently out of the Caribbean Sea, just 43 miles off the Nicaraguan coast, are the enchanting Corn Islands. Laden with vibrant Caribbean colors and blissfully underdeveloped, Big and Little Corn islands whisk you far away from reality to a primitive paradise right on the verge of becoming the Next Big Thing.
Cruise Ship Engineering in Hamburg
Hamburg's rich history is built around its harbor and has long been a hub of trade for Northern Germany. For centuries, visitors from around the world have traversed the Hafencity, and your international travel experience is only slightly different than theirs. You, too, visited to broaden your horizons and got to witness engineering marvels of days past and present.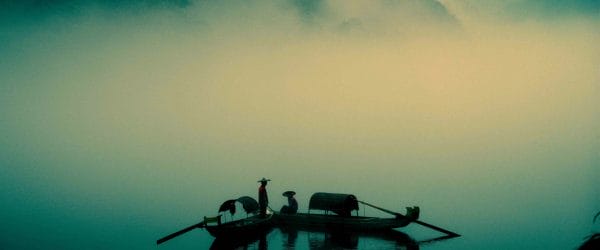 Dams & Water Flow in China
China has both a dazzling modern face as well as the world's oldest continuing civilization. From its temples to its history to its landscape, this country is rated among the top tourist locations for a reason! On this trip to China, you will learn about the water flow and dams in China while experiencing its top attractions. The trip highlights include walking on the Great Wall of China, exploring the Forbidden City, and touring the 70-meter high Logging Dam. Global travel to China today!
Desert Trek in Chile
Full of tradition and spirituality, Japan is a must-visit destination for any cultured traveler. However, the country faces issues related to industrial pollution. During your week in Japan, you will get the chance to study fashion and connect with organizations counteracting climate change along the way. This trip's highlights include shopping for textiles along Fabric Street, Nippori Textile Town, and being photographed by a professional photographer as you wander around Kyoto in a traditional kimono.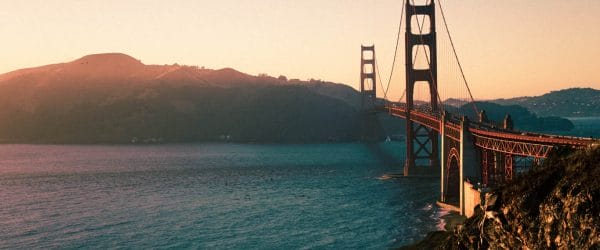 Discover Big Sur, California
This Pacific expedition combines scenic travel with outdoor adventure and ecotourism. With hundreds of miles in the Central California Coast waiting to be hiked and explored, nature enthusiasts can enjoy the gradual build in diverse landscape as the journey transitions from busy city life to giant redwoods and ocean bluff views.
Discover Morocco
Discover the third largest desert in the world on a trip to study history in Morocco, where you will take an adventurous camel trek into the Sahara Desert, learn about the origins of argan oil and how it's produced, and sleep under the stars in the one and only Sahara Desert. You'll begin and end your trip in Marrakech, with a short getaway to the coastal city of Essaouira just before departure. We hope you'll join us on an unforgettable Moroccan desert experience!
Discover Sri Lanka
With diverse landscapes, rich culture and pristine beaches, Sri Lanka has something for travelers of all kind. The exotic island beaches and sites of mythological epics to sacred Buddhist relics make Sri Lanka one of the most enchanting destinations in the world.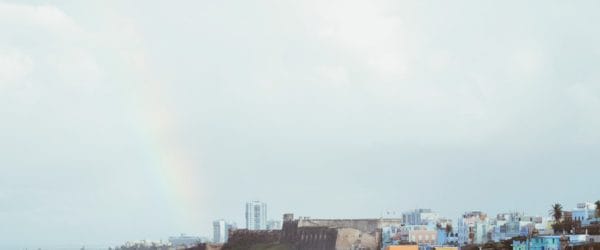 Discover the Beauty of Puerto Rico
Puerto Rico is an unincorporated territory of the United States, but when you step into it, it will definitely feel like a separate country. After Hurricane Maria ravaged the island, Puerto Ricans have needed help more than ever. On your trip to study education, you'll learn about this territory and do your part to help make things better.
Discover the Hidden Gems of Québec
Canada is known for its glorious nature and wildlife as well as its mixed culture. On your trip to Québec, you will learn the language of love (i.e., French) while visiting the province's top attractions. The trip's highlights include biking Montmorency Falls, staying overnight in an ice hotel, and boating the St. Lawrence River to spot whales. Book your educational student tour to Canada today!
Discover the North Island of New Zealand
New Zealand is a land of wonder. Relatively unspoiled and unpopulated, a visit to New Zealand will open your eyes to the very best of Aotearoa, the land of the long white cloud.
Discover Uganda's Eastern & Northern Regions
Discover Eastern & Northern Uganda 10-Day Ultimate Uganda Tour Previous Next ADD AN IMPACT! During this tour, your group will not only become immersed in the local culture's customs, but you will also have the opportunity to volunteer at a children's rehabilitation center, as well as a rhino sanctuary. The Worldwide Navigators Difference Sojourn – …
Dog Sledding in Sweden
If experiencing unique adventures in travel is on your bucket list, dog sledding in Lapland Sweden will check that off. Travel to the northernmost part of Sweden where you will explore the wild beauty while mushing your own dog sled team. Learn to harness, drive and care for your team of Huskies. Bond with these wonderful companions as you join forces exploring mountains, valleys, and riverbeds.
East Coast Lighthouse Tour
From the Chesapeake Bay to the Carolinas, lighthouses have served as navigational aids and beacons of hope for ships approaching the U.S. for centuries. Whether you study engineering, nautical history or architecture, this southeast lighthouse tour takes you from Fresnel lenses and cast-iron stairways to piracy, shipwrecks and lost treasure, providing a fascinating window into a beautiful and little-explored niche that will make you a lighthouse fan for life!
Eco Adventures in Hawaii
On this trip to Hawaii, you will interactively learn about marine science and oceanography while visiting the country's most popular attractions. The trip's highlights include snorkeling with sea turtles, rappelling down waterfalls, and zip lining through the jungle.
Eco Tours in Papua New Guinea
Papua New Guinea has endless greenery, pristine coastlines, and colorful wildlife. It's also a country rich in history and culture. On this epic journey, you'll learn how to harvest coffee beans, dive with exotic marine life, snorkel around underwater World War II wreckage, and spot hundreds of bird species. Book your trip to study environmental sciences in Papua New Guinea today!
Eco Tours in the Philippines
The Philippines is an archipelago and home to several islands considered some of the most beautiful in the world. From unspoiled, pristine beaches, to adventure lurking around every turn, it's sustainable travel of a lifetime that you won't soon forget.
Ecology in Puerto Rico
From sunny beaches, lush rainforests, lovely mountainscapes, dry arid forests, lakes, rivers and various bioluminescent beaches, there is so much to explore in Puerto Rico. While this tour only scratches the surface of what Puerto Rico has to offer, it gives you a taste of all the ecotourism opportunities on the island, and more importantly, while you study environmental sciences, you are helping the local economy continue to recover from the devastation left behind by Hurricane Maria.
Ecotour in Alaska
No matter when you visit, Alaska is sure to inspire you with its incredible mountains, icy cold waters, and abundant wildlife. Summer is the most popular time to visit Alaska, but visiting in the shoulder season will allow you to see and experience things you can't in the summer. This includes the Northern Lights, most common in the off-season (not summer) times. Alaska is a great state to explore for an eco adventure you will never forget.
Ecotourism Adventures in Norway
You won't find a more picturesque country than Norway — it's the perfect place for incredible overseas adventures, and your group will have the experience of a lifetime here. While you're taking everything in, you'll also be helping different communities and the environment during your week here. Come along and have an adventure today!
Ecotourism in Bermuda
Bermuda – a country of hidden adventures, cultural hotspots, and island adventures. The turquoise waters of the Sargasso Sea have spectacular marine life while the diverse land offers adventures at every turn, making it an ideal tourist destination. On this trip to Bermuda, you will have an educational and adventurous experience. The trip's highlights include meeting fish during a helmet dive, sailing to hidden coves, and descending into the spectacular Crystal Caves.
Ecotourism in Bosnia & Herzegovina
Bosnia and Herzegovina is known for its harmonious combination of nature and architecture, remote rafting adventures, and craggily beautiful landscapes. The east-meets-west atmosphere exudes human warmth, breathtaking scenery, and medieval ruins. On this trip, you will have an adventurous and educational experience. The trip's highlights include whitewater rafting into town, horseback riding through vineyards, and swimming in the Kravice Waterfall pools.
Ecotourism in California
On this trip to California, you will learn about oceanography and marine science while visiting the state's top attractions. The trip's highlights include riding the rollercoaster on Santa Monica Pier, walking along the Hollywood Walk of Fame, and diving with sharks in La Jolla Cove.
Ecotourism in Chile
Santiago de Chile – a mountainside metropolis, a land where soaring peaks meet rushing rivers, a place where nature runs wild. In a country where nature is on a colossal scale, and its culture is rich and lively, Chile is a must-see for nature-lovers and humanitarians alike.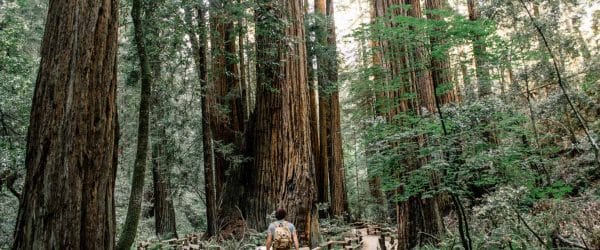 Ecotourism in San Francisco
The Bay Area is all the activities you will look forward to all in one place while on your tour of the states. You can see the historical fun city of San Francisco from its gorgeous architecture to its great city parks to enjoying views of the famous Golden Gate Bridge. The Bay Area continues to beautiful vineyards that provide wine across the county. Also, enjoy even more gorgeous views of the beautiful landscapes of the nationals parks.
Ecotourism in the Galápagos Islands
Your five-day sail will enable you to see a cross-section of the islands, each with its own distinct geographic features, flora and fauna. Your daily excursions will bring a lifetime of memories of adventures amongst these beautiful islands and their resident wildlife. Start and finish your journey in the interesting Pacific coast city of Guayaquil, where you will get a sense of mainland Ecuador's city life and local cuisine.
Ecotourism in Vancouver
Vancouver is one of the most beautiful cities in North America, and it is close to the vanguard when it comes to the UN's Sustainable Development Goals. Learn about the efforts the city has made in this regard, and what still must be done to lessen Vancouver's environmental footprint. You and your group will also learn about the First Nations tribes. Come along and join us!
Ecotourism Studies in Thailand
Visit the Land of Smiles for eco adventures in Thailand, full of intricate temples, rich gastronomy, and an elephant nature park experience of a lifetime! Enjoy two days and one night with the elephants as you learn about the animal ecotourism issues facing Thailand and how you can play a part in improving ecotourism and conservation efforts around the globe.
Enchanting Bolivia
International travel to the enchanting country of Bolivia doesn't make it onto the radar of most travelers. On this epic adventure, you'll get away from the crowds and learn more about this country that's nicknamed the "Tibet of the Americas."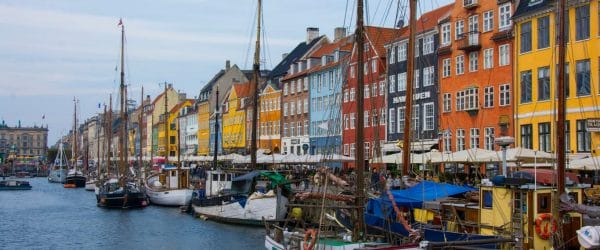 Engineering Excursion in Denmark
There are some incredible eco adventures to be experienced in Denmark. The small nation is one of the world leaders in wind energy and has made enormous strides in this area over the last few decades. Denmark is also one of the most environmentally conscious countries in the world. Come travel with us and visit one of Denmark's foremost environmentally-focused volunteer organizations, see iconic places and more.
Environmental Biology & Math in Costa Rica
On this trip to Costa Rica, you will have an educational and adventurous experience. The trip's highlights include hiking up the tallest volcano in the country, zip-lining through a cloud forest, and embarking on a safari through Santa Rosa National Park. Book your overseas adventure to Costa Rica today!
Environmental Tour in Belize
Belize was one of the first Caribbean countries to promote ecotourism, and the government dedicates considerable time, effort, and dollars implementing programs to educate visitors on preservation and conservation efforts. Learn all about the country's strong protection efforts from its baboon sanctuary, to its eco-lodges and lionfish management program.
Explore Honduras
There's so much to discover in Honduras! You'll adventure through quaint historical towns, take in breathtaking landscapes of coffee and sugarcane plantations, and zip-line through the rain forest canopy. Of course, this trip would not be complete without visit to the extraordinary Mayan ruins at Copán.
Exploring Banff National Park in Canada
Banff is one of the most popular destinations to study environmental sciences in the Canadian Rockies. From its majestic peaks, pristine mountain lakes and welcoming mountain towns, Banff and the surrounding region have discovered what it truly means to live alongside majestic animals and to protect their species and habitats at all cost.
Exploring Costa Rica
Costa Rica is known for its serene waters, hidden oasis, and lush jungles. As one of the world's most biodiverse countries that are protected by political figures and the law, this wanderlust location is a must-see for all adventurers. On this trip to Costa Rica, you will have an educational and adventurous experience. The trip's highlights include volunteering at a wildlife rescue center, zip-lining in the country's cloud forest, and cruising to Tortuga Island. Book your overseas adventure to study environmental sciences in Costa Rica today!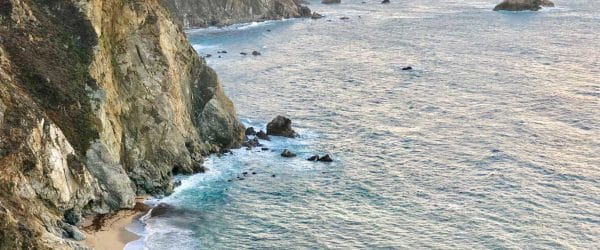 Exploring Monterey, California
Monterey has so much to offer visitors looking for the perfect eco tour. The area is replete with majestic wildlife including whales, sea lions and seals. You'll also be hard-pressed to pick the spot with the perfect view of the ocean since there are so many phenomenal ones. This trip will show you all the highlights of Monterey and the surrounding area, and offers a seafood feast or two of local delicacies.
Exploring the Isthmus of Panama
Panama is still somewhat off the radar in the world of international travel. However, word is spreading, and tourists are beginning to arrive in bigger numbers. Check out this pure and unspoiled Central American destination for a trip that's both educational and restorative while there are still very few crowds.
Fishing in Florida
On this trip to Florida, you will learn how to fish while visiting the state's top attractions. The trip's highlights including deep sea fishing with lessons from professional fishermen, snorkeling with wild manatees and soaring to incredible heights on a hot-air balloon ride.
Fishing in Panama
From cloud forests to coffee plantations to turquoise waters once frequented by pirates and conquistadors, Panama exudes mystery and adventure. On this trip, you will enjoy some sport fishing while visiting the country's top historical and ecological attractions. The trip highlights include hanging out with monkeys on a private island, touring the famous Panama Canal, and snorkeling for sunken treasure. Book your overseas adventure to Panama today!
Fishing Sustainably on Prince Edward Island
Prince Edward Island, located off the coast of Nova Scotia, is celebrated for its lush natural habitat, waters teeming with fish and incredible vistas. Join us on this incredible tour to dive deep into sustainable fishing and environmental science studies.
Futaleufú River Expedition in Chile
Located in Southern Chile, Fualeufú translates to "big river" in Mapuche. The town is truly a paradise for experience and extreme sports. From its nature to its wildlife, this destination is a must-see for those with a want for adventure and empowerment. This student tour will provide you with the life-changing opportunity to raft and kayak the Fualeufú rapids, horseback-ride through lush forests, and rock-climb up and zip-line across cliffs.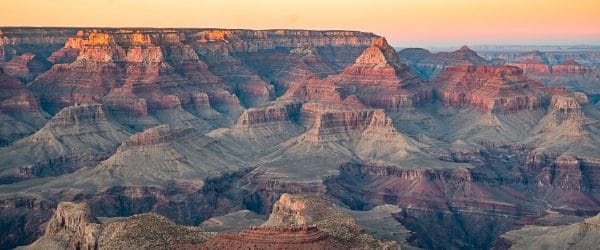 Grand Canyon Adventure
Looking to check another national park off your bucket list? Join us on an 8-day trip to the Grand Canyon where we'll visit the both the West and South Rims! Explore the Skywalk at the West Rim and the park's museum and trails at the South Rim. As one of the seven wonders of the world and a favorite among Worldwide Navigator travelers, this is a trip you won't want to miss!
Great Barrier Reef Photography Expedition
The Great Barrier Reef is the perfect place for an eco adventure due to its vast undersea landscapes and wildlife. Spend your days under the clear waters diving and snorkeling at some of the best spots in the Great Barrier Reef. Take your time to observe the busy life of the coral reefs and capture amazing photos of manta rays, sharks, sea turtles, and so much more.
Greek Island Eco Tour
Let your cares wash away as you swim, sun, and snorkel in the blue-green crystal clear waters of the Greek Ionian Sea islands. Enjoy your adventures in travel with unforgettable vistas of sandy beaches, fascinating rock formations, tiled roofs and whitewashed building cities, which will be etched in your memories forever.
Green Architecture in Portland
Portland is widely regarded as one of the most environmentally friendly cities in the United States. During this eco tour of the city, you'll see the amazing green architecture and wonderful urban gardens. Whether you're an aspiring architect or just someone interested in saving the environment, you'll be astonished by what Portland has to offer!
Green Innovations in Austria
On this trip to one of the most under-rated European countries, visit historic Vienna and learn about its contributions to culture for the last few centuries and the city's sustainability efforts. Experience the biosphere reserve and discover the country's clean water initiative to learn why Austria is one of the world's most sustainable countries.
Ha Long Bay Cruise
Halong Bay translates to "descending dragon" and is a popular travel destination on the coast of Vietnam. This region features thousands of small islands and limestone karsts that are the product of 20 million years of formation. Each island is topped with lush vegetation making for a spectacular site of forests growing out of the sea.
Hike and Explore the Tetons
Grand Teton National Park creates a spectacular and memorable place to explore, learn, and experience the outdoors. Hike mountain trails, enjoy breathtaking views, discover an abundant and diverse array of wildlife, explore Yellowstone, and raft on the Snake River. Experienced naturalists share their knowledge of the wild inhabitants and natural history of the Yellowstone ecosystem and the efforts to preserve this pristine alpine environment and maintain a commitment to sustainability.
History & Ecotourism in Belarus
If it's eco-adventures you're after, Belarus is the place for you. This trip will take you to a different park or reserve every day to allow you to partake in environmentally-friendly tours and adventures. You'll also see some of the world's most unique museums, delve into the history and culture of the world's last dictatorship, and see castles and churches. Sign up now!
History and Hope in Ukraine
Ukraine is right on the precipice of becoming a world travel destination, but you can get in at the ground level by joining us for this fabulous tour of all that the country has to offer. From the big cities of Lviv and Kiev to the sleepy town of Odessa and the historically important site of Chernobyl, this tour is a great snapshot that shows the versatility of Ukraine and the determination of its people.
Holistic Wellness in Ilha Grande, Brazil
Ilha Grande is home to the remaining Atlantic Forest. Explore the jungle trails, amazing vistas, and crystal clear waters of this biologically diverse island as you study botany. You'll learn about medicinal plants that have been used for centuries and can only found on the island and witness the delicate balance of flora and fauna here. Top off your journey with underwater exploration of coral and sea shelves on this journey to discover the diversity of life!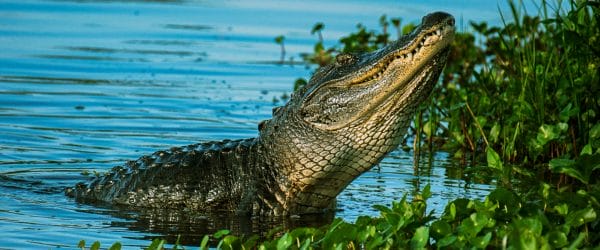 Houseboat Living in the Florida Everglades
Houseboat living is a once-in-a-lifetime adventure. Live in the Florida Everglades and play on its waterways, explore the Mangrove Forests, learn about the delicate ecological balance between the birds, fish and animals and how the Mangrove Forest supports its inhabitants.
Humanity Tour in Japan
Japan is an amazing country with a long and storied history. Their dedication as a culture to preserve their national heritage is one of the many reasons to come and visit. Join us to study humanities in Japan and learn how climate change affects every aspect of our lives!
Humpback Whale Tour in Hawaii
The Hawaiian Islands are a paradise just to visit and relax. But they also provide significant opportunities to participate in ecotourism efforts while protecting the humpback whales that call the islands home. Your time spent counting, working with the sanctuary whales, or providing public education does not go unnoticed. You can truly make an impact this week in this ecotourism adventure!.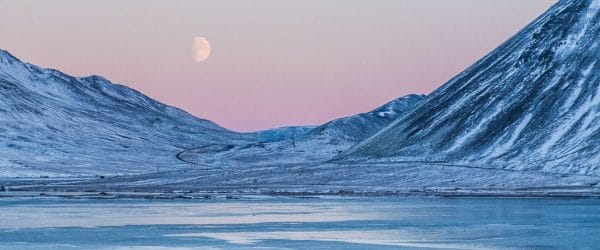 Iceland Arctic Tour
Explore the Arctic Ocean by cruise ship as it circumnavigates Iceland during your summer vacation. Embark in Rekyjavik after a guided tour with an expert in climate change and professor from Rekyjavik University. During this LNT Certified tour, make steps at UNESCO World Heritage Site Breidafjordur Bay, Lake Myvatn Nature Reserve, take part in an impact project in partnership with Ecology Project International and Travelers Against Plastic, visit islands, glaciers and see the aurora borealis.
Iguazu Falls Adventure
The exquisite Iguazu Falls have awed tourists, locals and indigenous inhabitants for centuries. The falls act as a natural boundary between Brazil and Argentina making the forceful river a significant part of the political and geographical structure of South America.
Interior Design & Architecture in Washington D.C.
Washington D.C. is a great place to study interior design because of the diversity of the design it contains. It's a veritable living timeline, home to the building blocks of our nation as well as some of its most modern showings. You'll get to see places like the Capitol Building, Georgetown and beyond. Walk from past to present, seeing the evolution of architecture and design along the way.
Into The Wild in Alaska
Grazing the Arctic Circle is the untouched wilderness of Alaska, the last great American frontier. This nature lover's paradise offers a bevy of awe-inspiring sights, a range of different animals and an unparalleled glimpse into how life was for the rugged adventurers who ventured north in search of gold. Get the best of all worlds with this seven-day itinerary that showcases all that this phenomenal state has to offer.
Irish Hurling Tour
On our trip to Ireland, you will learn about and watch the unique sport of hurling while also visiting the country's top attractions. The trip's highlights include crossing the Carrick-a-Rede Rope Bridge to a fisherman's island, viewing the spectacular Cliffs of Moher, and horseback riding through Ireland's countryside.
Island Adventure in Trinidad & Tobago
Overseas adventures in Trinidad and Tobago are filled with Indian heritage, Caribbean culture and the laid-back ambiance of the islands. Whether you're visiting to learn about conservation, Caribbean culture and history, or the biological diversity of an island, you'll gain an appreciation for Trinidad and Tobago's unique place in the world over the course of the week.
Island Hopping & Diving in Greece
On this trip to Greece, you will hop to three of its most renowned islands to experience their scenery, culture, and marine life. The trip's highlights include scuba diving in Mykonos, sampling wines in Santorini, and swimming in the Blue Caves in Corfu.
Island Hopping & Diving in Southeast Asia
The islands of Southeast Asia are known for their rainforests, pristine beaches, fascinating marine life, and spectacular natural beauty. On this epic island-hopping trip, you will go from Cambodia to Indonesia to Malaysia while you study marine science. The trip's highlights include snorkeling off Koh Rong, hanging out with monkeys in Bali's famous monkey forest, visiting an orangutan rehabilitation center, and scuba diving World War II shipwrecks. Book your overseas adventure to Southeast Asia today!
Jamaican Experience
With its white sand beaches and brilliant turquoise waters it's no wonder Jamaica attracts millions of tourists every year! For six glorious sun-soaked days, you'll explore three distinct areas of the island country – from laid back Negril to vibrant Montego Bay and colorful Ocho Rios.
Jetpacking Expedition in the Maldives
With renowned luxury accommodations, white-sand beaches, traditional culture, and spectacular marine life, the Maldives makes for an ideal holiday location. On this trip to the Maldives, your group will stay at a private luxury island and engage in numerous engaging overseas adventures. From swimming with whale sharks to jetpacking lagoons to island-hopping, you'll be sure to make memories that will last a lifetime. Start planning your trip today!
Journey Through Peru
As the historical hub of the Incan Empire, Peru has a lot to offer in the way of a cultural timeline. Add brilliant Pacific waters, mountain ranges, and steep sand dunes and you have what sets this South American region apart as a truly diverse destination. Enjoy the full spectrum of variety as you experience responsible travel in Peru.
Kitesurf Trip in the Cayman Islands
Kiteboarding is one of the fastest growing extreme sports, combining wakeboarding, surfing, sailing, and paragliding all into one. It's incredibly exhilarating and tons of fun! On this trip to study exercise science, you'll visit the best spots to go kiteboarding in the Dominican Republic, the Cayman Islands, and Mexico. You'll also get to snorkel with stingrays among some incredible coral reefs and volunteer with an NGO that promotes youth sports. Book your trip today!
Lacrosse & Eco Tour in Australia
Australia is known for its iconic cityscapes, spectacular scenery, and abundant wildlife. On this trip to Australia, you will learn about the country's national sport of lacrosse while visiting the city's top attractions like Bondi Beach, The Rocks and the Gold Coast. The trip highlights include a hot air balloon ride over diverse landscapes, zip-lining through a lush rainforest, and hugging a koala! Book your overseas adventure to Australia today!
Los Angeles Star Trek Tour
You'll tour the states as well as the stars on this voyage in and around Los Angeles. It's exciting to see places you've seen on TV in the real world, and even more exciting when a series has a legacy like Star Trek does. You'll boldly venture where no tour has gone before and see places that have been featured in every single Star Trek series.
Machu Picchu & Rainbow Mountain Short Stay
Welcome to Peru! There are no words for how magnificent the wonders of Peru are. Come along with us to explore Rainbow Mountain, Machu Picchu, and the Sacred Valley. Stand in awe of the striking mountains and explore the most renowned Incan architecture in the world on this epic 5-Day adventure!
Malaysian Adventure
Feel the rush of dynamic Kuala Lumpur, with it's bustling energy and vibrant culture. Escape to the mostly undeveloped Perhentian Islands, where time moves a little slower. Explore ancient temples and get a taste of Malaysia's potpourri of Asian culture and history of Penang, the state known as the "Pearl of the Orient".
Mammoth National Park Eco Excursion
On this trip you'll get underground to fully explore Kentucky's legendary Mammoth Cave system, the longest cave in the world. With over 400 miles of discovered pathways, you can fully satisfy your spelunking bug, enjoying underground boating, a lantern-light tour, spectacular underground hikes and more. Plus enjoy above-ground fun like horseback riding, zip-lining and more on this epic U.S. adventure! Book your trip today!
Marine Science Adventures in Tuvalu
Tuvalu is a small island nation located in the Pacific Ocean. Because the atolls are only a maximum of 15 feet above sea level, they are profoundly threatened by rising sea levels. When you come to study oceanography in Tuvalu, you'll learn about the Pacific Ocean that keeps the country alive but also threatens to swallow it whole.
Marine Science Excursion in Chile
Boasting a variety of ocean ecosystems, Chile has a lot to offer in terms of marine life. However, water pollution, such as toxic chemicals and plastics from urban areas are putting these ecosystems under pressure. From scuba diving to connecting with marine research facilities, join us for a week of submersion and study marine sciences in South America!
Marine Science Excursion in Japan
Enjoy a week in Japan to uncover various ocean environments, marine life and more. During the excursion you will connect with the region's underwater ecosystems and get a deeper understanding of the ocean's current state. From transforming coral reefs to changing water temperatures and beyond, the Earth is currently going through a metamorphosis. In this regard, it's important to study marine sciences and collect information that exists today.
Marine Science Excursion in Tuvalu
Tuvalu's islands have endless miles of turquoise oceans, rich culture, palm-topped islets, and abundant coral reefs. As the island is currently facing rising sea levels, tourists are taking the opportunity to visit this paradise. In Tuvalu you will learn about marine science while proactively protecting the country's coral reefs and underwater creatures. The trip's highlights include yachting through the Pacific Ocean, studying at the Marine Training Institute, and watching the hatching of turtles.
Marine Science Excursion in Vanuatu
Vanuatu is known for its hidden waterfalls; sun, sea, and sand; and red-hot volcanoes. Its Pacific islands offer adventure, which has attracted visitors for decades and will do so for decades to come. On this trip to Vanuatu, you will learn about marine science while visiting the country's top attractions. The trip's highlights include flying over the Lopevi Volcano, zip-lining through the jungle, and swimming with sharks and turtles. Book your overseas adventure tour today!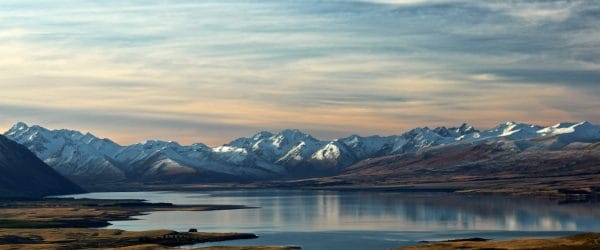 Marine Science Studies in New Zealand
New Zealand is known for its ancient rock formations, endless glacial fjords, and soft evening light. Prepare yourself for a dynamic culture, mammoth national parks, and world-class adventures On this trip, you'll learn about oceanography while visiting the country's top attractions. The trip highlights include zip-lining down a mountain, swimming with wild dolphins, and spotting various species of whales. Global travel to New Zealand today!
Marine Science Tour in Vancouver
Canada is a place full of natural purity, however, due to industrial and economic demands, the environment is at risk. Get involved and join us for a week full of adventure as you study marine sciences in the Greater Vancouver area. From connecting with government organizations to whale watching, kayaking and more, you're surely in for a week to remember.
Marine Sciences in Seychelles
On this trip to Seychelles, you will learn about marine science while visiting the country's top attractions. The trip's highlights include hiking through lush rainforests, snorkeling with baby sharks and stingrays, and meeting over 100 tortoises at an animal conservation sanctuary. Book your overseas adventure tour today!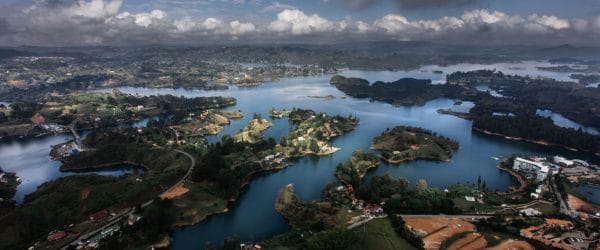 Medellín: Colombia's City of Eternal Spring
Embrace this one-of-a-kind trip to Medellín where you will learn about the history of the city that was once considered the murder capital of the world and now attracts hundreds of thousands of tourists per year due to gentrification. Explore the incredibly vast biodiversity of Colombia with trips to Parque Arví, Guatapé, Salento, and one of the many coffee regions of Antioquia where you will get to taste some of the finest coffee in the world.
Mile High City Tour in Denver
Denver supports ecotourism by promoting responsibility around traveling and creating awareness of the impact traveling has on ecology. The rugged terrain around Denver draws adventure-seekers while maintaining an ecological balance to keep the gift that is a "Rocky Mountain High" adventure for years to come. Hike Arapahoe Basin and the Flatirons, experience the hairpin turns of Pike's Peak, Climb Garden of the Gods formations and wonder at the balance of the urban and the wild.
Montana's Glacier National Park
With a combined area of over a million acres, Glacier and Grand Teton National Parks are among the most beautiful examples of glacial and alpine environments. We hope you join us on this alpine adventure through some of America's most beautiful mountain ranges, where you will gain the knowledge of the environment and the impact humans have on sustaining the health of the parks!
Monteverde Cloud Forest in Costa Rica
This immersive experience through the "green lung" of Costa Rica truly highlights the country as one of the top leaders in ecotourism. Through green initiatives, protected lands, and marine conservation (to name a few), Costa Rica is proving that sustainability and environmental respect isn't just a trend, it's a lifestyle.
Mountain Adventures in the Rockies
Colorado is breathtaking in any season, but this eco adventure underscores the beauty of summer out west. With warm-weather hikes, water excursions, and plenty of outdoor enjoyment, Colorado is proving the truth behind its popular local phrase: people "come for the winter and stay for the summer."
Music Galore in Vienna
A trip abroad to Vienna is unlike anything else. Not only will you get to experience the Spanish Riding School first hand, but you'll get to see some of the most important cultural institutions in all of Europe. Vienna is the perfect first place to be introduced to Europe's rich heritage of arts and culture. On this trip you will visit sites like Vienna State Opera and more. Book your literature and arts tour today!
Nature Escape in Costa Rica
Looking for a tropical nature escape? Look no further and join us as we tour the rainforest, beaches and small communities of Costa Rica! Take a latin dance class, visit an organic farm, zipline above the canopy lines of the rainforest, walk the trails of a lush national park and immerse yourself in a beautiful small community on this trip to Costa Rica.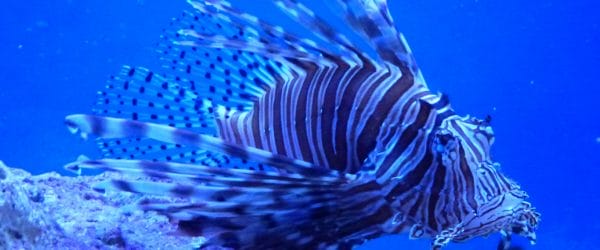 Nautical Excursion & Ocean Conservation in the Florida Keys
From the Atlantic to the Gulf, your study marine science tour explores the habits and habitats of marine animals and their environments. Whether you're an oceanography student, an animal rescue enthusiast or just want to keep our waterways clean, this week-long adventure gives you experience and knowledge to further your studies and interests. This trip's highlights include connecting with Mote International Center for Coral Reef Research, the Dolphin Research Center and more.
New Mexico Nature Spectacular
A fun-filled adventure – New Mexico is known as the mesmerizing Land of Enhancement. From its juniper-speckled hills to gypsum sand dunes to never-ending plateaus, the country makes your wildest dreams a reality. Immerse yourself it's the country's nature, culture, and tradition on this trip to New Mexico.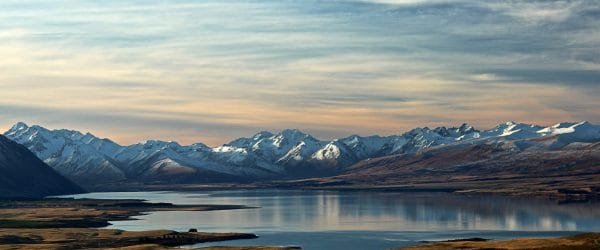 New Zealand Island Adventure
New Zealand is full of amazing adventures, perfect for adrenaline seaking visitors! Hike volcanic mountains, swim in volcanic craters, shower in amazing waterfalls, soak in hot beach pools, try a seaplane ride or kayak in a glass boat.
New Zealand Rugby & Eco Tour
On this trip to New Zealand, you'll learn about and watch the sport of rugby while visiting the country's top attractions. The trip highlights include swimming with wild dolphins, touring the "Lord of the Rings" movie set, and discovering a mesmerizing glowworm cave.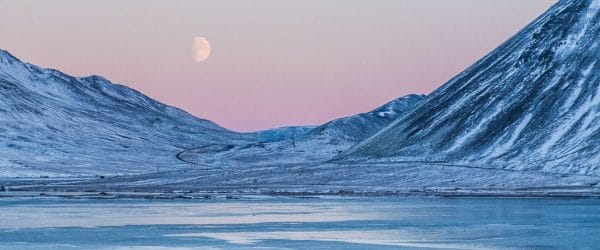 Norway Arctic Tour
Begin your Arctic educational tour in Tromso, Norway, a certified Sustainable Destination and embarkation point for your semi-private boating adventure. Study the implications of political science on climate change action while aboard a completely unique and once-in-a-lifetime arctic tour. During your cruise, visit several arctic islands, glaciers, see the aurora borealis, enjoy a whale watching tour, visit a small fishing village and meet with experts at the University of Tromso.