Industry, Innovation & Infrastructure
Millions of people don't have access to basic sanitation, constant electricity, and other infrastructure to support sustainable development.
With cities growing a rapid pace, it is essential for safe and sustainable infrastructure to be put in place to support the growth. Ensuring that people have safe workspaces, home environments, and reliable public transportation is critical to the development and progression of communities.
Make an Impact on Industry, Innovation & Infrastructure

Support Connectivity – The ability to be connected in such a globalized world is paramount to growth. This catalyzes innovation and communication in developing countries that still lack much of the infrastructure that can be found elsewhere.
1 of 1

Build Roads, Bridges & Tunnels – Many underdeveloped countries lack access to basic infrastructure like roads and bridges. Help these communities by building roads, constructing bridges and creating tunnels.
1 of 1

Introduce New Skills, Tools & Resources – Support industry innovation in communities by providing them with new skills in technology, and the tools and resources to compete at market with their developments.
1 of 1

Donate solar phone chargers to help communities receive news and stay connected.
1 of 1

Introduce new skills to communities like sewing or weaving techniques, allowing villages to gain access to local and national markets.
1 of 1

Help to construct roads that give rural communities access to nearby villages and cities.
1 of 1
Where will you make your difference?
Andalusian Adventure through Spain
Discover the beautiful sights, sounds, and flavors of Southern Spain. Journey through Sevilla, Granada, Cordoba, Ronda, and Zahara in this action-packed itinerary. Get ready for the ultimate Andalusian Adventure!
Art, Cuisine, & Sustainability in Porto, Portugal
Porto has breathtaking medieval architecture, lively music, wonderful food and amazing wine. The best way to experience Porto is by walking her medieval streets full of vibrant art and azulejo tiles. Have your camera at the ready, there will be many photo opportunities! Porto is a bustling city by day that turns romantic and soft at night.
Athenian Archeological Tour
Your Agora-themed trip to Athens will bring a new perspective as you study religion of ancient Greece. Explore the architectural foundations of the ancient buildings and ruins highlighting the methods used at the time. Explore Greece's seas and mountaintops on this experiential trip.
Beautiful Barcelona
From Roman ruins and Modernist architecture to a vibrant nightlife, there's more than enough to see and do in Barcelona. This incredible week-long trip abroad will be an experience for all five senses that you'll always remember.
Best of Paris
On this journey we'll explore the most famous landmarks and attractions of Paris, including the Eiffel Tower, Notre Dame and world-famous museums such as the Louvre and Orsay. Stroll Paris' monument-lined boulevards and indulge in glorious Parisian cuisine; shop in stylish French boutiques and gape at priceless artistic treasures; chat up local artists on cobblestone streets and admire incredible ancient architecture.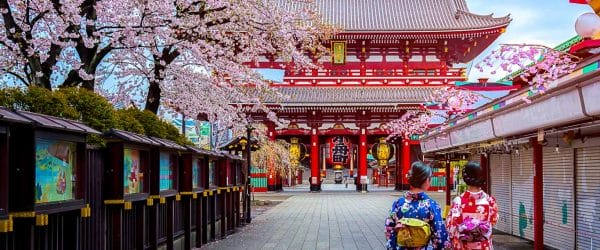 Best of Tokyo
Experience the best of the past and present of Japan's capital as you spend five exciting days in the electric metropolis of Tokyo. Explore lush gardens and fascinating museums, and sample the exceptional variety of food options the city offers on every corner. You'll never want to leave!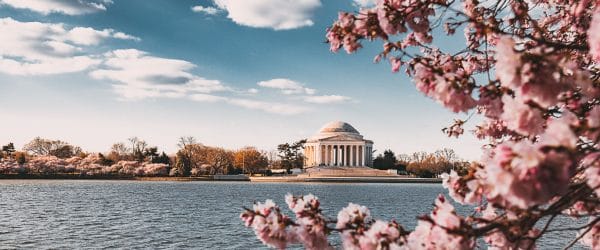 Birth of a Nation in Washington DC
On this 7-day tour, explore the historic Georgetown, go on a culinary tour, discover the National Mall by bike and enjoy a dinner cruise on the Potomac River. Join us on a discovery of American's past, present and future on this historical tour of our nation's capital city.
Bridging Past and Present in New Orleans
Hurricane Katrina in 2005 made all the worst nightmares of the city's residents come true when floodwaters breached the levees lining the Mississippi and inundated this low-lying city. On this tour, you'll get to bear witness to the damage wrought by Katrina, as well as study engineering and learn about how this centuries-old yet modern city can exist sitting 20 feet below sea level alongside the second-longest river on the continent.
Buenos Aires Immersion
Ignite all of your senses as you dive deep into the rich & colorful culture of Buenos Aires, Argentina. This 11-day adventure has it all. Explore bustling city life, practice the art of empanada making, get in touch with the natural world & gaze upon some of the world's tallest peaks, and experience the lifestyle of Argentinian Gauchos. Come along with us!
Cannabis Queens of Denver
When Colorado fully legalized cannabis in 2014, women proved to be many of its strongest and most vocal advocates. On this tour, you'll visit Denver's best female-owned dispensaries and see first-hand how women benefit from the legalization of marijuana.
Discover Argentina
Fall in love with Argentina in this week long discovery. Sample some of the most enticing experiences and sites that this country has to offer. Tour bewitching Buenos Aires, visit the magical Iguaza Falls and venture to South America's frontier of Patagonia! From culture hounds to intrepid hikers, Argentina truly has something for everyone!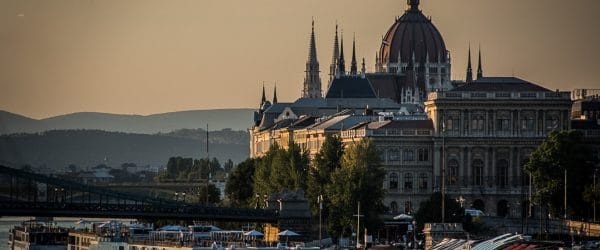 Discover Budapest
Discover the capital city of Hungary! Learn about the city's fascinating and complex history that stretches back to the ancient Celtics and changing hands many times. Soak in the natural thermal baths and visit the two distinct sides of this ancient city. World heritage sites abound, four days are just enough to squeeze in the famous sites of this magical city.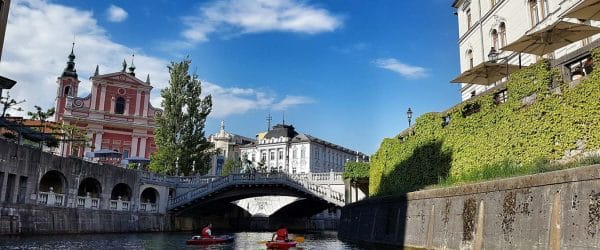 Discover the History of Slovenia
Between its stunning medieval architecture, vibrant city streets, and breathtaking natural landscapes, the small country of Slovenia truly has something for everyone. Travel abroad on this incredible eight-day tour and learn what you've been missing out on for so long.
Discover the North Island of New Zealand
New Zealand is a land of wonder. Relatively unspoiled and unpopulated, a visit to New Zealand will open your eyes to the very best of Aotearoa, the land of the long white cloud.
Dubai Business Tour
A modern engineering feat, the city of Dubai is a business hub for the entire Middle East as well as a global transport center for cargo, people and oil. Come study business in Dubai and visit the Burj Khalifa, the world's tallest building, see the stunning man-made palm islands, and of course shop at world-class malls as well as visiting more off-beat sights in this jewel of the desert.
Educational Tech Expo in Las Vegas
The National Educational Technology Exposition in Las Vegas is a one-of-a-kind trip that'll help you study education and bring new innovations to your classroom or school. Along the way see the Grand Canyon and much more!
Experience the Roman Empire
The rich history of Rome is abundant as soon as you arrive. This city captures a unique blend of ancient ruins and modern buildings. The hustle and bustle of the city filled with Vespas is juxtaposed with the peace of Palatine Hill, the history of the Colosseum, and the wealth of the Empire. The sites, the food, and the culture will have you saying, Amo Roma!
Fashion Week in Paris
The coveted ticket to Paris Fashion Week is yours to enjoy. This twice-yearly event brings the fashion movers and shakers out join forces and create a fashion feast for the eyes. Experience an opportunity to intern at a Parish Fashion House.
Fashion with a New York Attitude
You'll tour the most important fashion houses in New York City on this trip to study fashion in NYC, undeniably one of the fashion capitals of the world. It hosts not just New York Fashion Week, but also the Met Gala, two of fashion's most interesting events. You'll get to see where it all happens and witness fashion history on your excursion, so grab a camera, grab your most fab outfit, and get ready to do the city in style.
Galileo Case Study in Italy
From Jupiter's moons to the proportional compass and telescope to the celatone, Galileo Galilei gave the world a new way to look at the world. Your educational student tour to study STEM in Italy will take you through his life and contributions to math, physics, engineering, astronomy and philosophy. This trip's highlights include the House of Galileo, Leaning Tower of Pisa, University of Pisa and more.
Historic Architectural Tour in Scotland
Journey to Scotland to discover the country's fascinating architectue, culture and festivities. On this tour, you'll visit some of Scotland's most renowned architectural feats, as well as museums, and meeting with local guides to dive deep into this country's history.
Lisbon: A Primer to Portugal
Experience postcard-perfect Lisbon. Wander the cobblestone streets that climb into twisting, tile-adorned neighborhoods, each one its own treasure. In this old, vertical city, one thing is evident: Lisbon proudly holds on to its history as a sea-faring nation and its identity as hard-working artists and artisans.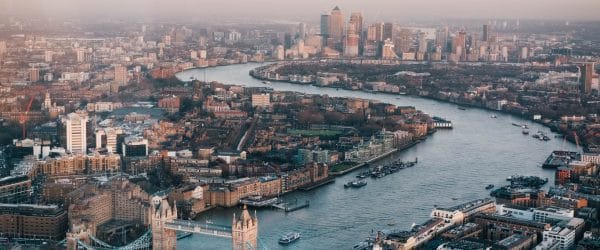 London Business Tour
Your week of retail immersion at Harrods flagship store combine with touring one of the most exciting cities in the world will have you chuffed! While on tour, explore some of London's biggest landmarks like the London Eye and Big Ben.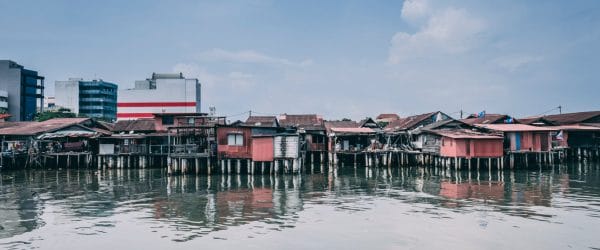 Malaysian Hawker Culinary Experience
As you discover new tastes and textures, you will understand why Malaysian food popularity is on the rise. Particularly if you dine with an amazing ocean view!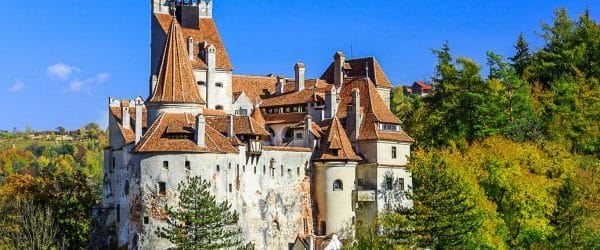 Mystical Romania
Mesmerizing landscapes, historic towns, and mystical castles, oh my! This five days trip covers Bucharest and the southern part of Transylvania, a land of fairy tales, mystical castles, and medieval cities. Come along for this historically rich, not-to be missed trip of Romania.
Nuclear Research Tour in Switzerland
Switzerland is contemporary and cultured, has world-famous peaks, and is known for its alpine adventures. From its innovation and technology to sophisticated culture to spectacular scenery, the country is a must-see for all. On this trip to Switzerland, you will have both an educational and adventurous experience. The trip's highlights include traveling 200 meters below ground to visit the Large Hadron Collider, taking a train to one of the highest peaks in Europe, and exploring the famous city of Zurich. Book your educational student tour today!
Road Trip to the Arctic Ocean
Driving to Canada's distant Arctic Ocean by car used to be a fantasy. Now you can make the dream a reality by trek to the "top of the world," traveling a newly-opened road that connects all three oceans Canada touches. Along the way on this epic journey, you'll visit an igloo church in Edmonton, see the historical fishing village Tuktoyaktuk, and of course the awe-inspiring Arctic Ocean. Book your epic northern travel today!
Short Stay in Cusco, Peru
A visit to Cusco tumbles you back into the cosmic realm of ancient Andean culture fused with the colonial splendors of Spanish conquest. Here, you will have the opportunity to dive into Inca history visiting sacred spots nestled in the landscape during this 3-day adventure. ¡Bienvenido a Perú!
Shrines of the South of Italy
Considered a "bucket list" travel abroad destination for most Catholics and indeed anyone interested to study religion, Italy is steeped in religious history. From the major basilicas in Rome to the abundant tradition in Assisi, this pilgrimage through a spiritual timeline evokes inspiration and respect from anyone who travels it.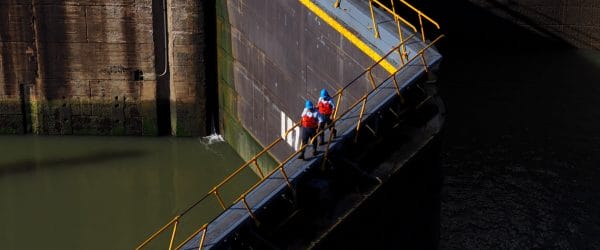 STEM Studies in Panama
Learn how the Panama Canal is a vital economic transportation hub for this country and the world, as well as an engineering wonder that traverses swamps, jungles and gorges. Discover how the canal's expansion impacts the local ecosystem and what is being done to protect nearby habitat. With responsible travel practices, transportation of goods becomes easier and faster as well as supporting local economies.
Sustainable Fashion in Amsterdam
Spend your week exploring Fashion for Good and the Cece Project, where sustainable fashion is the goal. Discover the cutting edge path for the fashion industry on this sustainable educational trip into ecologically-friendly fashion. This trip's highlights include working alongside sustainable fashion startups such as Project Cece and beyond.
The People and Landscapes of Malaysia
Join us as we travel abroad to the Southeast Asia gem of Malaysia and uncover its hidden beauty, from the capital city of Kuala Lumpur to the Cameron Highlands and the spectacular island of Penang. Immerse yourself in a rich gastronomy exchange and true cultural melting pot as you discover the best of Malaysia and make an impact along the way to support indigenous communities.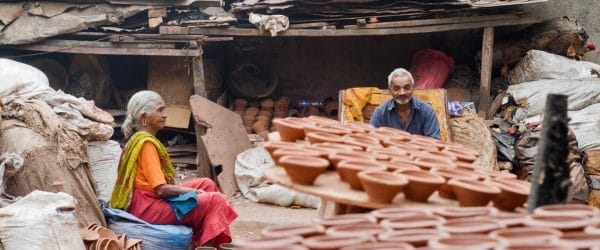 Tribal Influence on Art in India
This social media-ready, international travel adventure to study art abroad in India will have you asking for more. This amazing country is loaded with food, art, culture, design, history, inspiration and warm, wonderful people. You will leave with a book full of sketches, a new appreciation for ancient arts, and a head full of ideas. This trip's highlights include the Taj Mahal, visiting Mumbai fashion showrooms and plenty more.
Ultimate Scotland
Visit scenic Scotland on this eight day whirlwind tour. traditional Scottish cuisine and music, and dive into Scotland's history and legends. We'll take the road less traveled through Highland landscapes complete with lochs, mountains, and moors. Take in the sights of white sand beaches and mystical fairies on the Isle of Skye.
Vienna Short Stay
Discover Austria's top sights in a four day, multi-city tour. Begin with a few days in classic Vienna, with a day trip to musical Salzburg. From palaces to gardens to rolling green hills, Austria has sights and sounds to inspire.
Where History Meets Ecology in Venice
There's no place like Venice! This city is unique in her water-focused history, unconventional architecture, classical art, and abundant seafood. Venice is directly affected by global climate change; the rising oceans result in seasonal flooding which affects the tourism industry and local economy.
World Science Festival In New York City
Have you decided on your career path? Will you change the world? Will you go to space? Cure a disease? Win a Nobel Prize? Move mountains? Take a trip to New York on your USA student travel and you can discover many exciting career options to study STEM fields as well as learning about this iconic city.