Gender equality continues to act as a barrier for women in the developing world leading to a lack of access to services and the deprivation of basic human rights.
According to UN data, an estimated 21% of women ages 20-24 years old reported that they had been involved in a child marriage before the age of 18. In 2017 alone, 1 in 3 girls were subjected to FGM. Women in developing countries have reported to spend over three times as many hours in unpaid domestic work than men. 
Make an Impact on Gender Equality

Increase Access to Education for Women – Increasing female access to education and opportunity can lessen the gap between men and women in developing countries.
1 of 1

Teach Women New Skills & Trades – Lessen the gap between genders by providing women with new skills and trades they can bring to the marketplace to stand out among competitors.
1 of 1

Provide Sponsorship or Loans for Female-Owned Agricultural Land – Just 13% of agricultural lands are owned by women. Provide sponsorship or a loan to enable women to own and manage agricultural lands so they can compete in the marketplace.
1 of 1

Increase Awareness & Medical Care for FGM – Over 200 million women and girls have undergone FGM (female genital mutilation). By increasing awareness for this issue and providing medical care and resources for survivors, you educate people worldwide about the issue and support affected women now.
1 of 1
Where will you make your difference?
Ancient Kingdoms of Ethiopia
Soak in Ethiopia's rich and fascinating history on this four-day tour of the ancient kingdoms. This exploration of Africa's only unconquered state will include the famous rock-hewn churches of Lalibela, the ancient kingdom of Axum, the 'Camelot of Africa' at Gondar, and culminating in the natural wonder of the Simien Mountains.
Athletic Engagement in Samoa
Apia is the capital of Samoa, located on the north coast of the island of Upolu. It's the perfect home base for interesting Samoan adventures and sharing your love for sports with the local schools. Come along on a once in a lifetime opportunity to share the joys and benefits of athletics!
Aung San Suu Kyi in Myanmar
Myanmar has centuries-old stupas and is a land full of vibrant religion and traditional practices. With landscapes scattered with gilded pagodas and architecture, it's a must-see country for history buffs and adventurers alike. The highlights of this women's studies-focused journey include learning about the influence of Aung San Suu Kyi on the country's politics, learning pottery in rural areas with locals, and taking flight in a hot air balloon ride. Book your overseas adventure today!
Bulgaria Historical Tour
Bulgaria is known for its misty mountains, history-capturing monuments, and laid-back town havens. From its nightlife to golden beaches to art, the country has the perfect balance of culture and history, as well as nature and adventure. On this trip to Bulgaria, you will have an educational and adventurous experience. The trip's highlights include exploring the renowned city of Sofia, hiking along the forty-meter high Krushuna Waterfall, and bathing in the mineral waters of a natural spa.
Cannabis Queens of Denver
When Colorado fully legalized cannabis in 2014, women proved to be many of its strongest and most vocal advocates. On this tour, you'll visit Denver's best female-owned dispensaries and see first-hand how women benefit from the legalization of marijuana.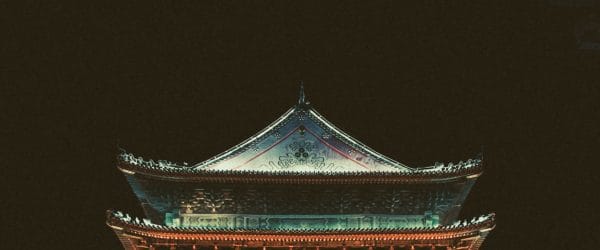 China: Mao Zedong Tour
China is modern, yet hosts the world's oldest continuing civilization. From its temples to its history to its landscape, it's an amazing region to explore. On this trip you'll study political science and enjoy an adventurous cultural experience. The trip's highlights include visiting Memorial Hall of Mao Zedong, enjoying a hot cup of green tea in Longjing's tea fields, and walking on the Great Wall of China. Book your global travel to China today!
City of Dreams: Chefchaouen, Morocco
Bonjour and welcome to the blue city of Chefchaoen, the most captivating place for the photography enthusiast. Arrive in Tangier, visit the spectacle city of Chefchaoen and travel back in time in Fez to a world with mainstream technologies. Morocco is magical — Join us to see why.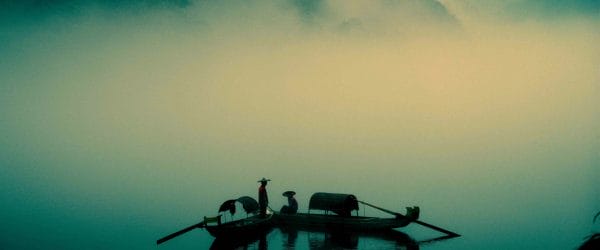 Dams & Water Flow in China
China has both a dazzling modern face as well as the world's oldest continuing civilization. From its temples to its history to its landscape, this country is rated among the top tourist locations for a reason! On this trip to China, you will learn about the water flow and dams in China while experiencing its top attractions. The trip highlights include walking on the Great Wall of China, exploring the Forbidden City, and touring the 70-meter high Logging Dam. Global travel to China today!
Desert Trek in Jordan
Beyond the ancient archaeological wonders and vast desert landscapes, there is more to Jordan than meets the eye. The truth is that many people in Jordan struggle with a lack of fundamental human rights. However, by partaking in overseas adventure travel, you can get informed, connect with national organizations and help to make a difference in people's lives. This trip's highlights include visiting the iconic wonders of Petra, the Dead Sea and beyond.
Discover Mesopotamia in Turkey
On this trip you'll learn first-hand why the Egyptian civilization has fascinated travelers for centuries. You'll visit bucket-list memorials the ancient pharaohs built for themselves, including the Step Pyramid at Saqqara, the pyramids of Giza, the amazing temples of Luxor and Karnak, and of course the Sphinx. Top it off with an epic three-night cruise on the Nile to let the centuries wash over you for a once-in-a-lifetime journey to study anthropology!
Discover Morocco
Discover the third largest desert in the world on a trip to study history in Morocco, where you will take an adventurous camel trek into the Sahara Desert, learn about the origins of argan oil and how it's produced, and sleep under the stars in the one and only Sahara Desert. You'll begin and end your trip in Marrakech, with a short getaway to the coastal city of Essaouira just before departure. We hope you'll join us on an unforgettable Moroccan desert experience!
Discover Uganda's Eastern & Northern Regions
Discover Eastern & Northern Uganda 10-Day Ultimate Uganda Tour Previous Next ADD AN IMPACT! During this tour, your group will not only become immersed in the local culture's customs, but you will also have the opportunity to volunteer at a children's rehabilitation center, as well as a rhino sanctuary. The Worldwide Navigators Difference Sojourn – …
Dubai Photography Tour
Dubai is a dynamic global travel destination. During your week to study photography here, you'll learn about slow-moving camels, fast-moving cars, and the speed at which Dubai turned into a huge cosmopolitan city, world-class tourist destination and hub of international business. Some of the top attractions in this trip include the Gold Souk, Jumeirah and more.
Economics in the United Arab Emirates
On this trip to study business in the UAE, you'll encounter the rich diversity of the country coupled with its prominence on the world startup stage. You'll learn how Dubai combines legacy financial institutions with new startup initiatives in an exciting and innovative business climate. And of course you'll get to experience the glorious desert that surrounds Dubai, the historic city of Sharjah, and the Burj Khalifa, the tallest building in the world!
Eleanor Roosevelt Tour in New York & Washington DC
Eleanor Roosevelt was the First Lady of the United States from 1933-1945. She was an important political figure and activist, and she's said to have had a great deal of influence during her husband's presidential terms. On this trip with an emphasis on women's studies, you'll learn all about Eleanor's life and how she changed America.
Engineering & Construction Tour in Colombia
Colombia is a verdant wonderland known for its colonial and contemporary cities, bright and bold avenues, and lively people. On this trip to Colombia, you will volunteer to teach engineering and construction while visiting the country's top attractions. The trip's highlights include learning how to brew the perfect cup of coffee, zip-lining through the rainforest, and trail-riding through the Andean mountains. Book your volunteer teaching trip to Colombia today!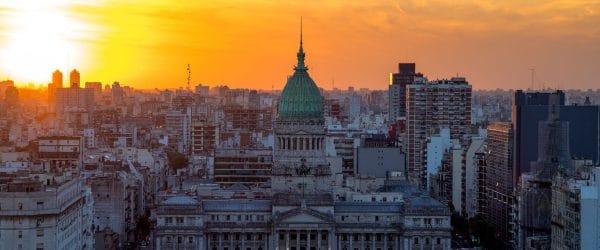 Eva Perón Tour in Argentina
Eva Perón was the First Lady of Argentina from 1946 until her death in 1952. In this post, she worked to help the labor movement and started her own charitable foundation. She is an important figure in women's studies because she ran Argentina's first notable all-female political party, and because of her work in the country's women's suffrage movement. On this tour of Buenos Aires, you'll visit top attractions like Evita Museum, Casa Rosada and beyond.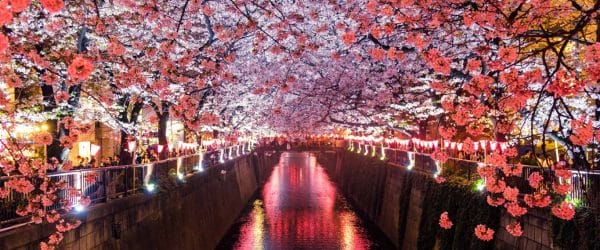 Explore the Hidden Gems of Japan
Japan is truly a timeless country where modern life is combined with ancient traditions as if it were the most natural thing. It's an ideal vacation location for history buffs and adventurers alike. On this trip to Japan, you will learn how to speak the country's language while exploring its most famous attractions. The trip's highlights include boating to Fuji Mountain, learning how to prepare sushi, and sumo wrestling against professionals. Enjoy global travel to Japan today!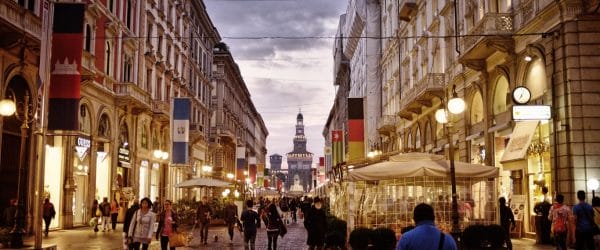 Fashionable Italy
Italy has a long history and revered reputation in fashion, design and textiles. Whether you're a fashion design student or focusing on merchandising, your educational student tour to study fashion in Italy will be unforgettable as it takes you through the past, present and future of apparel design, construction and merchandising. This trip's highlights include the Gucci Museum, Ferragamo Museum, The Costume Gallery and more.
Female Pharaohs Tours in Egypt
On this trip to learn about the powerful female pharaohs of ancient Egypt, you will get to study anthropology up close in remarkable detail. Visit all the big bucket-list sites like the Pyramids of Giza, the Sphinx, and the Valley of the Kings and Queens, all viewed with a women's studies lens as you embark on an unforgettable journey to connect the women of the past with those of the present.
Fierce Goddesses of India
India is a land that's rich with religious traditions. Roughly 80 percent of the country practices Hinduism, and if there's one thing you should know about the faith, it's that it has an almost endless number of deities. If there's a second thing you should know about Hinduism, it's that there are both male and female counterparts for most deities. Unlike many other religions, Hindu Goddesses are central to the faith and valued just as much the Gods.
Fishing in Florida
On this trip to Florida, you will learn how to fish while visiting the state's top attractions. The trip's highlights including deep sea fishing with lessons from professional fishermen, snorkeling with wild manatees and soaring to incredible heights on a hot-air balloon ride.
Following Picasso in Spain and France
After traveling through different European countries, you will be able to admire the importance and influence Picasso has had in the art establishment, as his work has traveled to these cities and many more. This trip is a great option to study art abroad and to discover the art of Picasso and to also take the opportunity to learn about the issues of gender inequality in Europe.
Great Wall of China Trekking Expedition
Getting to trek through the Great Wall of China will leave you with amazing memories and photos. Enjoy camping under the stars and experience eco adventures that most people don't get the opportunity to do. See the surrounding mountain ranges of the area, travel through forest trails, and set foot on something that has been a part of history for centuries all while breathing in fresh air and learning about Chinese history
Henry Ford's Innovations in Detroit
Henry Ford was the founder of Ford Motor Company, and he developed the first automobile that many middle-class Americans could afford. This changed the landscape of America forever. On educational student tours, you can head to Detroit, the Motor City, and explore the history of Ford and the automobile!
Holi Festival in India
The Holi Festival is known as the festival of colors and is an annual tradition that brings people together to celebrate the end of winter and to officially welcome the spring by throwing vibrant colored powders on each other as a symbol of joy. Not only does Holi celebrate the beginning of spring, but it is also significant to Hindu tradition by celebrating the triumph of good over evil. Join us on a trip to India and discover one of the most anticipated festivals in Southwest Asia!
Human Rights and Buddhism in Myanmar
Myanmar is a country full of history and spirituality, but beyond the beauty lie serious human rights issues related to freedom of speech, religion genocide and more. To get an insider's look at what's happening around the world, travel abroad and connect with local organizations as well as residents of the area to get a deeper understanding of the bigger picture. This trip's highlights include visiting the Yangon Buddhist University, various pagodas and more.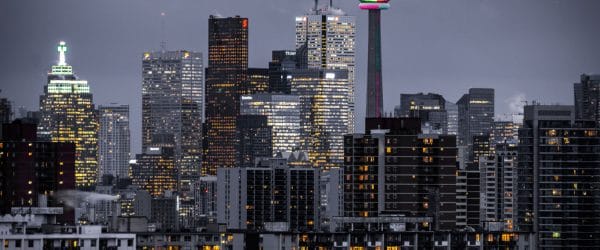 Indigenous History in Toronto
Travel to Canada and get ready to enjoy yourself and learn something new! On this trip to study anthropology, you'll learn about Indigenous people in Canada, including their art, their food, and the struggles they face. Join us and you can make a difference in these people's lives!
Interior Design in Florida
Whether you're an interior design student, an art connoisseur or just enjoy great design, when you study interior design in Orlando, Florida you'll experience a variety of design and architecture styles, methods and mediums. The city's interior design aesthetic makes its mark within the worlds of hotels and hospitality, entertainment, food and beverage and leisure.
Interior Design in Massachusetts
If you've ever wanted to study interior design as it was during the first days of America, Boston is the place to do it. With almost 300 years of architecture and history to explore, it's a living, walkable timeline. From the designs of yesterday to the designs of tomorrow, there's a place in Boston for you to see it all.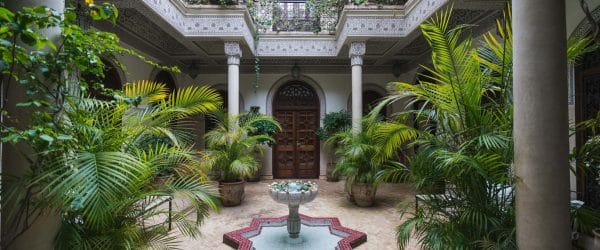 Interior Design in Morocco
On this trip to study design in Morocco, you'll get to take in this beautiful coastal country and magical desert landscape. Explore the unique design style of Moroccan craftspeople with a local interior designer who specializes in Moroccan design, but you'll also get to visit Casablanca, Fez, and Marrakech to shop with the local artisans. After this trip, Moroccan style will be in your veins forever!
Interior Design in Seattle
Seattle is a great place to study interior design and architecture. Its rich history makes it incredibly diverse in building style and decor. From the most modern and minimalist to Klondike Gold Rush era buildings, you can see it all in the Emerald City.
Island Hopping & Diving in Southeast Asia
The islands of Southeast Asia are known for their rainforests, pristine beaches, fascinating marine life, and spectacular natural beauty. On this epic island-hopping trip, you will go from Cambodia to Indonesia to Malaysia while you study marine science. The trip's highlights include snorkeling off Koh Rong, hanging out with monkeys in Bali's famous monkey forest, visiting an orangutan rehabilitation center, and scuba diving World War II shipwrecks. Book your overseas adventure to Southeast Asia today!
Jane Austen History Tour in England
Jane Austen's legacy has survived hundreds of years after her death. On your trip to study literature related to the author, you'll get to see what inspired her, how she lived, where she lived and the places her characters called home. This trip's highlights include visiting sites such as the Jane Austen's House Museum, Jane Austen Centre, Lacock Village and more.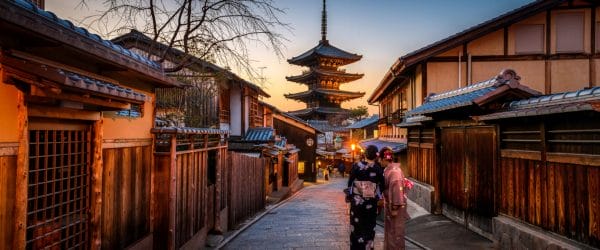 Japan Tour: Ryonen Genso, Zen Nun
Ryonen Genso was a Japanese nun who left a strong impact on the Rinzai school of Buddhism. She was so passionate about joining the monastery, a male-dominated institution, that she held a hot iron against her face, scarring herself, just so the Zen master would allow her through the doors. There, she practiced calligraphy and poetry. Visit the temple she built herself and where she taught local children in need as you study religion in her footsteps.
Joan of Arc Historical Tour
From her beginnings as a peasant girl, Joan of Arc relied on her faith to become a heroine of France during the Hundred Years War. Centuries later, she is now a cultural icon and one of the most revered saints in Roman Catholicism. On this ten-day Women's Studies tour, you'll uncover all the major events of Joan's short yet remarkable life and visits sites such as Basilique Sainte-Jeanne d'Arc. From her birth and upbringing to her mission to free France to her tragic death and redemption.
K-Pop Tour in South Korea
South Korea has beautiful landscapes, over 5,000 years of history and culture. Known for its music and art, it's an ideal location to visit for creative and expressive personalities. On this trip to South Korea, you will learn about K-Pop music while visiting the country's top attractions. The trip's highlights include recording your music video, visiting the renowned demilitarized peace zone, and relaxing in the Garden of Morning Calm. Global travel to South Korea today!
Karen Blixen Tour in Kenya
Travel to Kenya for an overseas adventure in women's studies into the world of Karen Blixen revealed in her famous book Out of Africa and portrayed in the Academy Award-winning movie of the same name. Visit her home and the Ngong Hills she treasured and learn about her life and loves, tragedies and heartaches. This trip's highlights include spending a day with the Masai people, visiting the Bomas of Kenya and more.
Kruger National Park, South Africa
Kruger National Park is one of the most sought out sites in South Africa, and one of world's most diverse Safari destinations. Come along with us on this exotic animal adventure!
Linger Longer in Nepal
Nepal, known for its rich culture, lush landscape and extravagant, spiritual temples, is naturally a traveler's magnet. Dive deep into spirituality and nature in the lively cities of Pokhara and Kathmandu. The country's catchphrase is "Once is not enough" and you're about to experience why first-hand.
Margaret Thatcher Tour of the U.K.
The United Kingdom is full of new technology and old tradition and where the past comes to life. From its pulsing cities to magical countryside, the United Kingdom is among the top destinations in the world. On this political science trip, the highlights include exploring the grounds of Windsor Castle, riding on the famous London Eye, and touring the renowned University of Oxford campus. Book your overseas adventure today!
Marie Curie Tour in Poland and Paris
Marie Curie was not only a groundbreaking researcher delving into the little-understood field of radioactivity, she was also the first woman to win Nobel Prizes in two different disciplines. Follow in her footsteps from her childhood home in Poland to the haunts of Paris where she lived and performed most of her work as you learn about her life through the perspective of women's studies.
Marrakech Moorish Architecture Tour
Marrakech is a beautiful city steeped in rich history. The incredible intricacies of Moorish architecture are truly a sight to behold. Join us on this fascinating trip abroad to discover the wonders of this Moroccan city like Saadian Tombs, Koutoubia Mosque and more while helping girls achieve their full potential!
Mary Oliver Tour in New York
New York is known as being the dining and shopping capital, the epicenter of arts, and an architectural darling. Tourists come from far and wide to experience the state's magic, liveliness, and charm. On this trip to New York, you will learn about Mary Oliver and her poems while also taking the time to visit the state's top attractions. The trip's highlights include watching a Broadway show, climbing up the Statue of Liberty, and strolling through Central Park. Book your educational student tour today!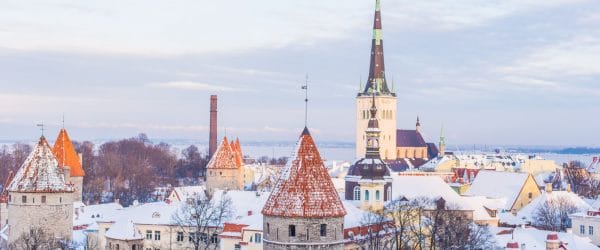 Medieval Tour in Estonia
Explore the clash of cultures in this tiny nation. Parts of the country retain strong Russian influence while other parts embrace the German, Swedish, or Finnish cultures. Throughout the country you will find plenty of medieval architecture and reminders of an ancient history as you travel abroad.
Michelle Obama Tour
Michelle Obama was the First Lady of the United States from 2009 to 2017. She is an activist that has worked for many causes, including children's health, LGBTQ rights, and food sustainability. On this trip to Chicago and Washington D.C., you'll learn about women's studies and Michelle Obama's activism before, during and after her husband's historic presidential term. You'll also visit highlight such as the White House, University of Chicago and more.
Modernist Architecture in Spain
After this trip to study architecture of the Modernist period in Spain, you will appreciate how special and particular the style was in Barcelona. During this trip you will learn about artists like Antoni Gaudí, Lluís Domènech i Montane, Josep Puig i Cadafalch, Josep Maria Jujol, Rafael Guastavino and Enrique Nieto. Join us and explore the world of Modernisme!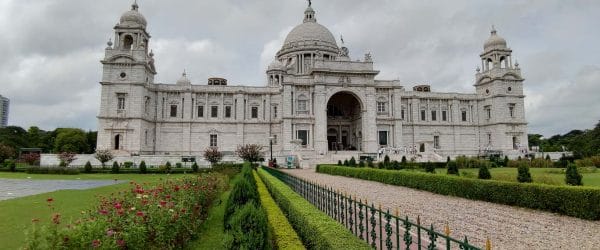 Mother Theresa & the Diversity of Kolkata, India
Full of color, energy and tradition, India is a place that will stimulate all of your senses. Join us for a week and uncover the diversities of India while studying fashion and connecting with local traditions along the way.
Myanmar Microlending Trip
Microlending is a great way to help people in developing countries gather more resources to create better lives, and people can help even if they don't have a ton of money to spare. When you study economics in Myanmar, you'll learn how these loans work and how they impact the lives of some real women in the country.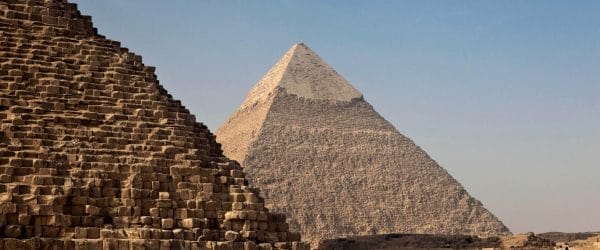 Mysteries of Ancient Egypt
Journey back in time to study history in the life of ancient Egypt. Experience the wonders of how people without modern tools or equipment built great pyramids and temples. See the hieroglyphics used as a way of communicating and documenting their history. This international travel journey through history and wonders of the world will leave you with once in a lifetime memories.
Netherlands Cultural Tour
The Netherlands is known for its illuminated canal life, fields of blooming color, and windmills under vast skies. With its intertwining of innovation and tradition, the country has attracted tourists for decades and will do so for decades to come.
Ping Pong Tour in China
On this trip to China, you will learn about and watch the sport of ping pong while also experiencing the country's top attractions. The trip highlights include walking on the Great Wall of China, exploring the Forbidden City, and touring the city of Shanghai.
Rosa Parks and African American Rights Tour
Welcome to the United States of America! In 1955, Rosa Parks refused to give up her seat to a white man on a bus in Montgomery, Alabama. This led to the Montgomery Bus Boycott, which lasted over a year and gave rise to new pastor Martin Luther King, Jr. as a champion for civil rights. Alabama was the site of many civil rights demonstrations and victories, and it currently hosts many museums and destinations related to the civil rights movement in the United States.
Salem Witch Trials, Massachusetts
With a history dating back nearly four centuries, Salem, Massachusetts is best known for the Witch Trials of 1692, one of the earliest and most notorious examples of hysteria in U.S. history. Through in-depth exploration of the sites, people, and stories of the Salem Witch Trials, you gain a better understanding of how to support justice – and the importance of historic and cultural preservation. Come on this journey with us, and immerse yourself in the world of the Salem Witch Trials.
Senegal Short Stay
Welcome to Senegal, the French country on Africa's west coast. Rich with colonial heritage and many natural attractions, Senegal is known for its exciting safaris, nightlife, and historical museums.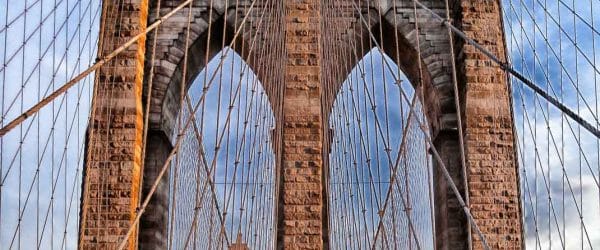 Sex & The City Tour, New York
It's been over 20 years since "Sex & the City" premiered, but the love for Carrie, Samantha, Charlotte, and Miranda still runs strong among fans. Join us for and adventure in New York City to see not only the most important locations from the show and films as well as New York landmarks, but to participate in some meaningful volunteer opportunities in support of women's issues.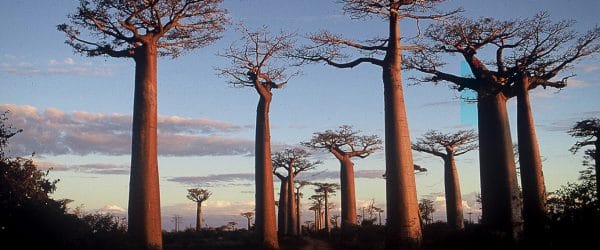 Short Stay in Madagascar
Dip your toes in the exciting culture and unique landscape of Madagascar by discovering a royal city and burial site and the perfect symbiosis of a zoo and botanical garden on this 3-day getaway. Tonga soa eto Madagasikara!
Shrines of the South of Italy
Considered a "bucket list" travel abroad destination for most Catholics and indeed anyone interested to study religion, Italy is steeped in religious history. From the major basilicas in Rome to the abundant tradition in Assisi, this pilgrimage through a spiritual timeline evokes inspiration and respect from anyone who travels it.
Singapore To Bangkok by Rail
Global travel simply does not get any better than a railway journey from beautiful Singapore to Bangkok. This route takes you through some of the most impressive parts of Southeast Asia and you will be spoiled for choice as have the opportunity to photograph the jewel-toned Indian Ocean, the majestic Batu Caves and the beautiful city of Bangkok.
Social Justice & Law Tour in Spain
Begin your trip by learning about the history of Spain's influence around the world and the history of Spanish law. Become immersed in Spanish culture with tours, cultural events, history lessons and museum visits. You'll then spend two days touring and networking at two highly-regarded firms in Spain. Spend an unforgettable day at the capitol's courthouse, where you will see live cases in the courthouse. Top off your trip with a day learning about social justice issues and working at an NGO on your trip to study law in Spain.
St. Petersburg Theatre Tour
The Festival of the Stars of the White Nights was named due to the sun not setting until around 10 p.m. during the Russian summer. This event is perfect for adventures in travel for art lovers who will get to listen to concerts, watch operas, plays, and ballets, and enjoy the museum by night. This cultural event will leave you breathless and inspired!
Tennessee Williams Tour
Legendary author Tennessee Williams lived an incredible life in some of the South's most storied locales. On this tour to study literature, you'll get to ride the iconic "Streetcar Named Desire" in New Orleans, take in the art deco beauty of Miami, and visit Williams' old haunts in decadent Key West, perhaps even finding inspiration to do some writing of your own. Pack your notebooks and your copy of "The Glass Menagerie" for this incredible journey!
The Castles of England
England is full of centuries-old tales of knights in shining armor, fierce battles, oppression, and resilience. The British monarchy has been at the helm of this ancient country for more than 1,000 years. They remain a celebrated family in England and the masses love being part of their lives, if only from the outside looking in. Join this tour to study history and learn about all of the monarchy's storied past, challenges, triumphs and great riches.
The Dynasties of China
After a tour of a small fraction of all the sites and historical artifacts left behind by the 13 dynasties that once ruled over China, you leave this trip with a great interest in the long-spanning and ancient history of this country. Join us in visiting the places inhabited by the emperors of times past, and in doing so, help future generations of this wonderful country to prosper!
The Laura Ingalls Wilder Experience
American author Laura Ingalls Wilder captured the life of a pioneer family that moved throughout the American midwest. Her work is held close in the hearts of millions of readers. Come along as we explore many of the places Laura Ingalls Wilder mentioned in her books to gain a better appreciation of what life was like for her growing up over 100 years ago.
The Marie Antoinette Experience in Paris
Whether Marie Antoinette actually uttered those four famous words is up for debate. What is known is that she sparked a revolution of elaborate living, high fashion and fine dining. Your international travel adventure will bring you closer to understanding the historic life and times of France's Queen during the French Revolution.
The Past and Future of Fashion in Spain
The innovative Spanish fashion industry is taking the world by storm. This chance to study fashion and history while abroad in Spain will fuel your design aesthetic and inspire your creativity. Explore the world of the fashion business and prepare yourself for what the fashion future will bring. The highlights of this trip include Palace of the Marquis of Llio and more.
The Power of Women in Ancient Crete
The island of Crete has a charismatic harbor in the glistening Mediterranean. From its beaches to ancient treasures to vibrant cities and magical villages, the island has wonder and you'll feel a kindred spirit there. On this trip to Crete, you will enjoy the adventure of its incredible landscape while also learning about the history of women in its ancient traditions and sites. The trip's highlights include exploring Zeus Cave, visiting the Palace of Knossos, and sailing to islands on the Mediterranean sea. Travel abroad for women's studies in Crete today!
Tombs of Egypt & Pyramid Exploration
Travel abroad to Egypt and be transported to another time as you uncover some of the oldest and best-preserved ancient wonders of the world. Discover the various pyramids and temples as you learn about Egyptian history and mythology on this once in a lifetime trip to this fascinating country full of history and culture. We hope you'll join us on this unforgettable trip back in time!
U.K. Tour to Study Suffragist Emmeline Pankhurst
Manchester was Emmeline Pankhurst's home, as well as the site of many of the women's suffrage meetings and demonstrations. You'll get a glimpse into the women's suffrage movement in the United Kingdom and the state of gender equality in the country today as you study women's rights in the U.K.
Uncover the Technology of Ancient China
China has both a dazzling modern face as well as the world's oldest continuing civilization. From its temples to its history to its landscape, this country is rated among the top tourist locations for a reason! On this trip to China, you will learn about the technology of ancient China while visiting the country's top attractions. The trip's highlights include hiking the Great Wall of China and cruising along Longqingxia Gorge. Book your global travel to China today!
Vatican City: a Modern City-State
Traveling abroad to study religion in Vatican City is a must for practically anyone, but especially students of religious studies. Art lover, history lover, devout Catholic, adventurer — it doesn't matter who you are, you'll find something wondrous about this area. Spend an entire week visiting the most iconic sites in the city such as  Sistine Chapel, Vatican Museums and the most important sites and relics of the Catholic Church.
Vladimir Lenin Tour
Vladimir Lenin and the Bolshevik Revolution changed the course of history for Russia and the world. His legacy has endured to this day and will continue to do so for years to come. Join us in this travel abroad to study political science, Lenin's life, and legacy and learn how you can help the homeless and orphaned youth of Russia. This trip's highlights include visiting the Red Square, Hermitage Palace Complex Tour and more.
Volunteer Teaching in Bolivia
On this trip to Bolivia, you will volunteer to teach children while visiting the country's top attractions. The trip's highlights include riding a cable car over the city of La Paz, exploring the country's cloud forest, and swimming with whale sharks!
Volunteer Teaching in Dominica
On this trip to Dominica, you will volunteer with the youth of the island, teaching them art and life skills. You will have time to explore some of the area's beautiful landscapes. Enjoy the opportunities to snorkel and dive to see life under the ocean surface. Leave knowing you have made a difference by volunteer teaching in Dominica this week!
Volunteer Teaching in Ecuador
Ecuador is a beautiful and diverse country with four distinct regions. And although you are only visiting one of these regions on this trip, you will have the opportunity to interact with local people, try local cuisine, and see some of the amazing landscape of the area.
Volunteer Teaching in Indonesia
On this trip to Bali, you will volunteer to teach the children of Ubud while exploring the island's most famous attractions. The trip's highlights include visiting an elephant rescue conservatory, snorkeling in the Blue Lagoon, and hanging out with monkeys in the Monkey Forest.
Wax Dyeing & Eco Tour in Indonesia
Indonesia is known for its rich flavors of food and design, being at one with nature, and its spectacular wildlife. With over 17,000 islands to explore, its adventure and education potentials are endless. On this trip to Indonesia, you will have a cultural and adventurous experience. The trip's highlights include meeting monkeys in a rainforest, touring the country's temples, and learning how to wax dye from locals. Enjoy overseas adventures to Indonesia today!
Women's Rights & Political Science in North America
Spend a week-long road trip USA visiting the main sites of the suffragist movement. See places where brave women rose up and demanded more from the men in their lives, their government and the world around them.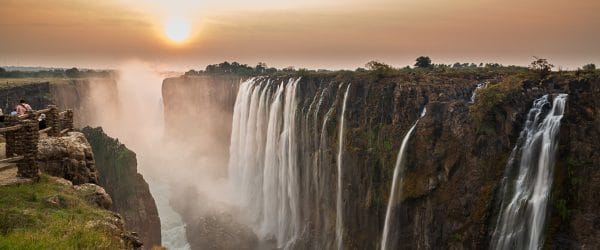 Zambia Short Stay
Victoria Falls is classified as the largest sheet of falling water in the world and is roughly twice the height and width of Niagara Falls. Livingstone also cites the older name of Seongo, which translates to "the place of the rainbow" as a result of the immense and constant spray. If you're lucky you may spot one of the many hippopotamus or crocodile that call the river home.