Including both the Arctic and Antarctic, this region provides travelers with an incredible opportunity to discover marine life and spectacles that are out of this world.
Take a ride on the Aurora Winter Train during Spring break Learn about climate change first hand along the Alaska Railroad starting in Anchorage and concluding in Fairbanks. Enter the arctic circle for 2 days on this incredible adventure and enjoy a grey whale watching tour, a visit to one of the northernmost cities, explore the Anchorage Museum, flightsee in Denali, witness the aurora borealis and trek Fairbanks by dog sled.
Join us for a week of exploring one of the few yet-untamed areas of the world while enjoying the rare and breath-taking opportunity to view polar bears in their natural habitat. Visit two of North America's most beautiful and remote towns and learn about the fascinating history and culture of the Canadian North.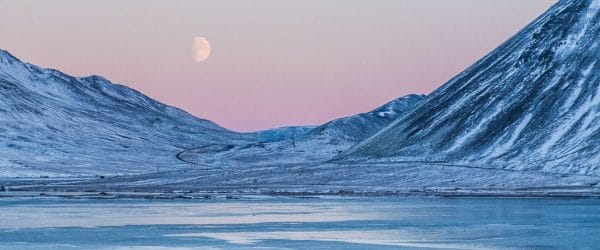 Begin your Arctic educational tour in Tromso, Norway, a certified Sustainable Destination and embarkation point for your semi-private boating adventure. Study the implications of political science on climate change action while aboard a completely unique and once-in-a-lifetime arctic tour. During your cruise, visit several arctic islands, glaciers, see the aurora borealis, enjoy a whale watching tour, visit a small fishing village and meet with experts at the University of Tromso.