Decent Work & Economic Growth
192.7 million people are unemployed worldwide
Although labor productivity continues to increase, there are many inequalities that still exist. Wage differentiates greatly between men and women in the developing world and many workplaces are unfit in terms of safety and security.
Make an Impact on Work & Economic Growth

Introduce & Donate Livestock – Some livestock are valuable investments for farmers, but many people lack access and education to these resources. By introducing and/or donating livestock and other animals to agricultural farmers, you're stimulating local economic growth and viability.
1 of 1

Finance a Microeconomic Project – Help individuals or groups with few resources finance a small business project that will help them provide for their families, communities and stimulate the local economy.
1 of 1

Invest in Educating Children & Women – By investing in educating children, you're inspiring a promising future where those children now have the knowledge to build sustainable businesses and create innovative tools that provide their community with economic growth and work.
1 of 1

Provide Tools & Resources for Entrepreneurship – Help provide communities with the tools and resources they need to kickstart a healthy economy filled with local, sustainable businesses.
1 of 1

Donate a water buffalo to a farmer in Asia. A farmer can plant four times more rice with the assistance of a water buffalo than they can by hand. They also provide rich milk to make cheese and provide nourishment for the family.
1 of 1

Provide a small loan to a women-owned and operated business that they have to pay back after a few years to help them build a sustainable business that provides for their family and helps stimulate the local economy.
1 of 1

Lead classes for women and children on entrepreneurship and building a business in their local marketplace.
1 of 1
Where will you make your difference?
Andalusian Adventure through Spain
Discover the beautiful sights, sounds, and flavors of Southern Spain. Journey through Sevilla, Granada, Cordoba, Ronda, and Zahara in this action-packed itinerary. Get ready for the ultimate Andalusian Adventure!
Argentina Short Stay
Get a taste of Argentina by experiencing the La Boca neighborhood in Buenos Aires with its exciting street artists and brightly painted zinc shacks. Explore El Tigre and its surrounding islands in the Paraná Delta by river boat on this 3-day getaway. ¡Bienvenido a Argentina!
Art, Cuisine, & Sustainability in Porto, Portugal
Porto has breathtaking medieval architecture, lively music, wonderful food and amazing wine. The best way to experience Porto is by walking her medieval streets full of vibrant art and azulejo tiles. Have your camera at the ready, there will be many photo opportunities! Porto is a bustling city by day that turns romantic and soft at night.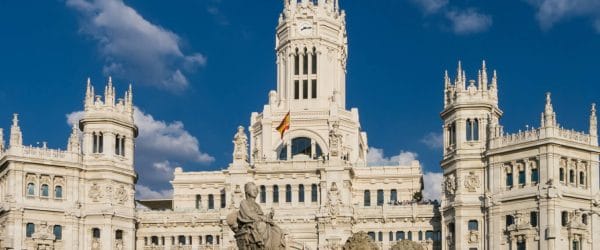 Best of Madrid
Spend five glorious days getting to know the beguiling Spanish capital of Madrid. Explore world-famous museums, stroll through elegant gardens, and wander quaint cobblestone streets. Indulge in traditional Spanish tapas and fresh churros and find out why Madrid is known all over the world for its culinary scene.
Best of Paris
On this journey we'll explore the most famous landmarks and attractions of Paris, including the Eiffel Tower, Notre Dame and world-famous museums such as the Louvre and Orsay. Stroll Paris' monument-lined boulevards and indulge in glorious Parisian cuisine; shop in stylish French boutiques and gape at priceless artistic treasures; chat up local artists on cobblestone streets and admire incredible ancient architecture.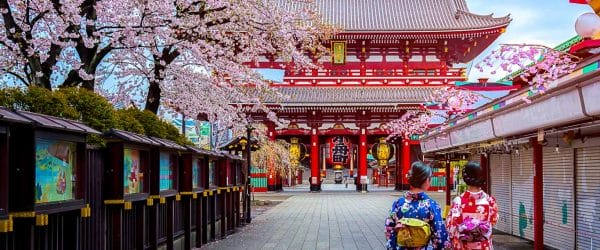 Best of Tokyo
Experience the best of the past and present of Japan's capital as you spend five exciting days in the electric metropolis of Tokyo. Explore lush gardens and fascinating museums, and sample the exceptional variety of food options the city offers on every corner. You'll never want to leave!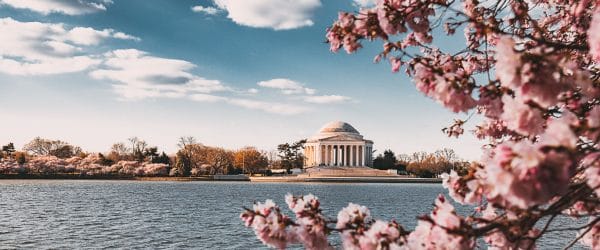 Birth of a Nation in Washington DC
On this 7-day tour, explore the historic Georgetown, go on a culinary tour, discover the National Mall by bike and enjoy a dinner cruise on the Potomac River. Join us on a discovery of American's past, present and future on this historical tour of our nation's capital city.
Buenos Aires Immersion
Ignite all of your senses as you dive deep into the rich & colorful culture of Buenos Aires, Argentina. This 11-day adventure has it all. Explore bustling city life, practice the art of empanada making, get in touch with the natural world & gaze upon some of the world's tallest peaks, and experience the lifestyle of Argentinian Gauchos. Come along with us!
Civil Rights Landmarks in the Southern US
You can read about history in books, but traveling to the places where history was made brings a whole new perspective. Join us as we visit museums and landmarks throughout the southern United States in order to dive deep into the history of the Civil Rights Movement and gain a deeper understanding of the complexities of America.
Cuba Short Stay
Discover Cuba on this 3-day getaway by visiting Playa Varadero with its bridge-linked lagoon and whitesand beaches. Dive underwater in Cayo Piedras to explore its colorful marine life and crystal clear waters. ¡Bienvenido a Cuba!
Discover Argentina
Fall in love with Argentina in this week long discovery. Sample some of the most enticing experiences and sites that this country has to offer. Tour bewitching Buenos Aires, visit the magical Iguaza Falls and venture to South America's frontier of Patagonia! From culture hounds to intrepid hikers, Argentina truly has something for everyone!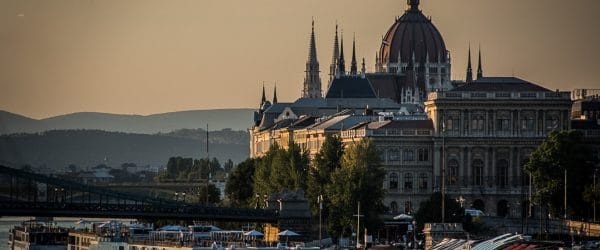 Discover Budapest
Discover the capital city of Hungary! Learn about the city's fascinating and complex history that stretches back to the ancient Celtics and changing hands many times. Soak in the natural thermal baths and visit the two distinct sides of this ancient city. World heritage sites abound, four days are just enough to squeeze in the famous sites of this magical city. 
Discover Vancouver
Spend seven thrilling days getting to know the jewel of British Columbia! Famous worldwide for its cultural diversity and friendly citizens, Vancouver will also dazzle you with its abundance of natural beauty. Marvel at the ways Vancouver balances its metropolitan sophistication with the serenity of its nearby wilderness
Dubai Business Tour
A modern engineering feat, the city of Dubai is a business hub for the entire Middle East as well as a global transport center for cargo, people and oil. Come study business in Dubai and visit the Burj Khalifa, the world's tallest building, see the stunning man-made palm islands, and of course shop at world-class malls as well as visiting more off-beat sights in this jewel of the desert.
Elephant Adventure in Chiang Mai & Chiang Rai
Venture to Thailand's mountainous region of Chiang Mai and Chiang Rai where you will have the chance to explore temples, indulge in local customs, and make friends with the gentle giants at Thailand Nature Park's home of rescue and rehabilitation center!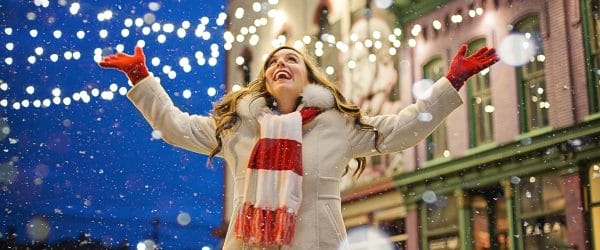 European Christmas Market Hop
In Europe, Christmas isn't just for a day: it's for nearly a whole month. Many towns have their own advent Christmas markets to celebrate the jolliest season— some even date back hundreds of years! On this tour, we'll take you through the winding Christmas markets serving hot wine, hand blown ornaments and roasted nuts galore, along with other popular destinations in the cities.
Explore Cambodia
Ready yourself for a trip packed full of surprise as you venture through Cambodia. Journey through Cambodia's most treasured sites in Phnom Penh. Discover the wonder of Siem Reap where you will spend time exploring the largest temple complex in the world – Angkor Wat.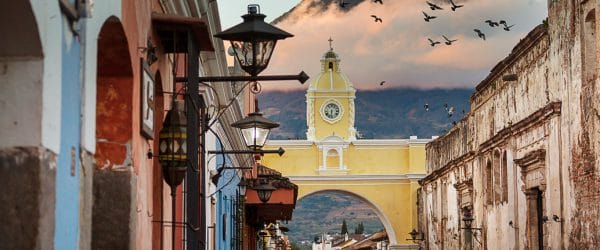 Guatemala Short Stay
This four day teaser is the perfect trip to get a taste of what Guatemala has to offer. Venture to Tikal, what was known to be the Mayan superpower dating back to the 6th century B.C. Explore the ceremonial center, temples and surrounding palaces that few have ever laid eyes on!
International Franchise Expo in Denver
As you consider your franchisee future, make sure to enjoy all that the Denver area has to offer. Partake in world-class farm-to-table dining and breathtaking scenery as you experience John Denver's famous "Rocky Mountain High."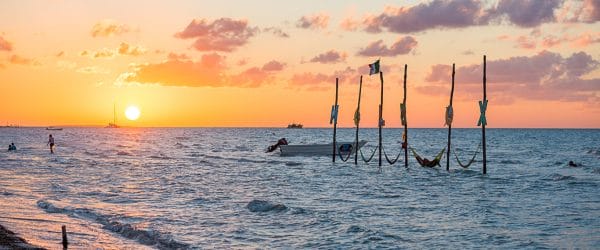 Isla de Vieques Shelter Recovery
Provide a safe and secure home for one or more island families. Work beside like-minded humanitarians in your quest to give back. Enjoy one of the world's beautiful islands and relax in the evening knowing you have given your all during the day.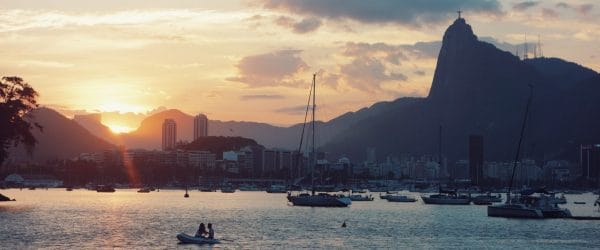 Linger Longer in Brazil
Welcome to Brazil! On this 3-day tour, visit the world-renowned South Zone known for its namesake beaches, surfing, trails and sunset views. Summit Sugarloaf Mountain to catch the iconic panoramic view of Guanabara Bay and the city of Rio. Have the ultimate cultural experience visiting the Historic City Center, art deco, and even a percussion class!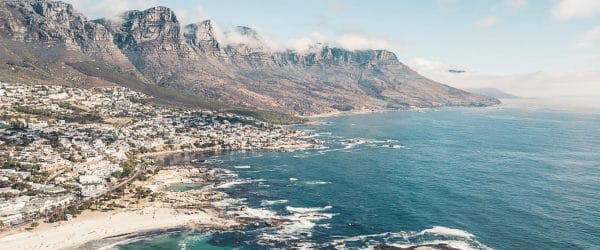 Linger Longer in South Africa
Explore the vibrant city of Cape Town, South Africa! On this 3-Day getaway we'll seek a balance between bustling city and invigorating ocean views to discover the heart of this captivating city. Welcome to South Africa!
Lisbon: A Primer to Portugal
Experience postcard-perfect Lisbon. Wander the cobblestone streets that climb into twisting, tile-adorned neighborhoods, each one its own treasure. In this old, vertical city, one thing is evident: Lisbon proudly holds on to its history as a sea-faring nation and its identity as hard-working artists and artisans.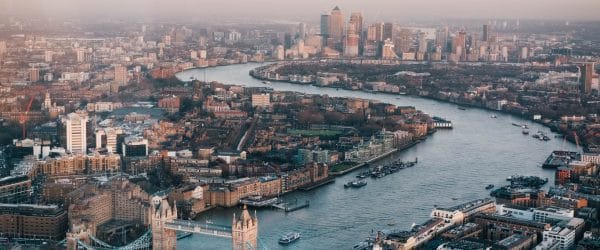 London Business Tour
Your week of retail immersion at Harrods flagship store combine with touring one of the most exciting cities in the world will have you chuffed! While on tour, explore some of London's biggest landmarks like the London Eye and Big Ben.
Myanmar Microlending Trip
Microlending is a great way to help people in developing countries gather more resources to create better lives, and people can help even if they don't have a ton of money to spare. When you study economics in Myanmar, you'll learn how these loans work and how they impact the lives of some real women in the country.
Myanmar Short Stay
Venture into the plains of one of the world's least-touched places by travelers, Bagan in Myanmar. Discover Bagan and its thousands of ancient ruins by scooter, horse cart or by hot air balloon. Unveil its unique history while summiting the peak of a 12th century pagoda. မြန်မာမှကြိုဆိုပါ၏!
Panama Short Stay
Modern skyscrapers, casinos and nightclubs in the capital, Panama City, contrast the colonial buildings in the Casco Viejo district and the rainforest of Natural Metropolitan Park. Join us for an adventure through Panama's most iconic spots!
Pingzi Sky Lantern Festival in Taiwan
Grab your passport and explore the elegant island country of Taiwan. Combining traditional culture with state-of-the-art technology, the Taiwan Lantern Festival is a dazzling party and one of the biggest and most spectacular lantern festivals in Asia!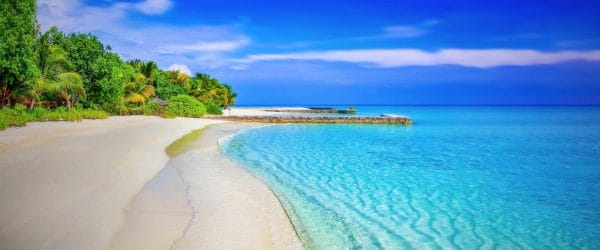 Playa del Carmen Getaway
Known for stretches of white sandy beaches and endless entertainment options, Playa del Carmen, Mexico offers a perfect balance of modern sophistication and authentic old-world charm. Pack your bathing suit & sunscreen and get ready for a vacation in the sun!
Renewable Energy in Iceland
Discover the unique story of one of the world's leaders in renewable and sustainable energy. Stand in awe of your surroundings while you experience the wonderland sculpted by Earth's natural elements. Discover the delicate balance of Iceland; between fire and ice, light and dark, the natural world and man made innovation.
Restless in Bangkok
The bustling metropolis is a real concrete jungle, but her subtle polarity might not be visible by simply looking across the city skyline. Rich and poor, fancy malls and small food carts, modernity and tradition, Buddhism and animism, all merging together to create this vivid international city. Bangkok attracts people from all backgrounds and origin. Step out of the comfort of your hotel and dive in!
Short Stay in Cusco, Peru
A visit to Cusco tumbles you back into the cosmic realm of ancient Andean culture fused with the colonial splendors of Spanish conquest. Here, you will have the opportunity to dive into Inca history visiting sacred spots nestled in the landscape during this 3-day adventure. ¡Bienvenido a Perú!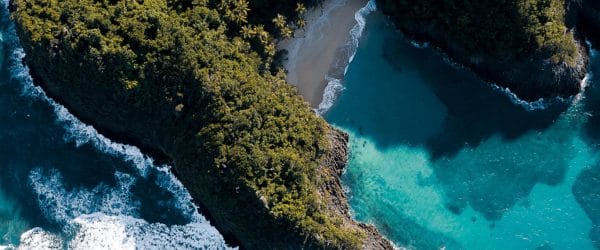 Short Stay in the Dominican Republic
Spend three perfect days in the unexpected tropical paradise of the Dominican Republic: a country known for its warm people, lush mountain scenery and pristine beaches. Steeped in history with the perfect combination of traditional and modern, it's a no-brainer why the Dominican Republic has become a hotspot for travelers from all over the world.
Short Stay in Turkey
Filled with amazing markets, hilly quarters, and historic mosques, Istanbul is a feast for the eyes and dangerous for the pocketbook. See all the highlights on this four day tour, and learn about Istanbul's complicated history.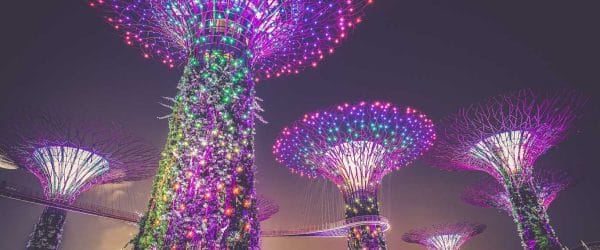 Singapore Business Tour
Although Singapore has been occupied for millennia, the city-state was founded in 1819 as a trading post for the British East India Company. Since then it has grown into a sparkling hub for finance, tech, and trade, featuring a hodgepodge of five different official languages including English. On this epic 7-day journey you'll learn about Singapore's colonial history and how the island nation has reclaimed land from the sea to continue building.
Spirituality & The Sea in Bali
From cooking Balinese specialties to photographing ancient temples, Indonesia is a cultural experience full of overseas adventures that will intrigue visitors of any age. The sights and sounds of Bali do not disappoint, and the range of activities on this tour will leave you with an entire album of photos. This trip just brushes the surface! We hope you can join us on this week-long tour in the heart of Indonesia.
Spirituality Tour in Cambodia
Mostly abandoned between the 16th and 19th centuries, Angkor Wat is once again the gem of Cambodia. In 1993 there were 7,650 visitors to Angkor Wat. By 2012 there were 2 million visitors per year, and the numbers continue to climb. It's safe to say Angkor Wat is now a major tourist destination, so you'd better visit soon!
The Laura Ingalls Wilder Experience
American author Laura Ingalls Wilder captured the life of a pioneer family that moved throughout the American midwest. Her work is held close in the hearts of millions of readers. Come along as we explore many of the places Laura Ingalls Wilder mentioned in her books to gain a better appreciation of what life was like for her growing up over 100 years ago.
The Trans-Siberian Railway Expedition
Discover three of the world's largest countries – Russia, Mongolia and China – while traveling on the iconic Trans Siberian Railway! Whether you're a beginner or seasoned traveler, your ten-day journey across miles of unspoiled lands will surely be one of the top adventures of your lifetime!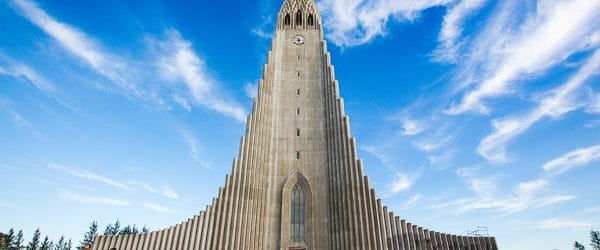 Tour the Golden Circle, Iceland Adventure
Stand in awe of your surroundings while you experience the wonderland sculpted by Earth's natural elements. Marvel at geysers and glaciers galore as you venture through a geologic library hundreds of thousands of years in the making.
Trade Economics Tour in China
Your overseas adventures on the Silk Road will lead you on a journey along the world's oldest and most important trade route to unveil a rich cultural exploration into the heart of China and its past. Step into the past travels of ancient traders, amidst an intricate network of diverse cultures and religions, as you enjoy spectacular scenery and delicious local food. Discover grottoes, ruins, striking architecture, dramatic mountains, singing sand dunes, and camels.
Vienna Short Stay
Discover Austria's top sights in a four day, multi-city tour. Begin with a few days in classic Vienna, with a day trip to musical Salzburg. From palaces to gardens to rolling green hills, Austria has sights and sounds to inspire.
Where History Meets Ecology in Venice
There's no place like Venice! This city is unique in her water-focused history, unconventional architecture, classical art, and abundant seafood. Venice is directly affected by global climate change; the rising oceans result in seasonal flooding which affects the tourism industry and local economy.