29% of the global population lack access to safe drinking water
Unsafe drinking water and sanitation contribute to millions of cases of diarrheal diseases and intestinal nematode infections a year.
Make an Impact on Clean Water & Sanitation

Implement Sustainable Waste Disposal Systems – Educate communities on sustainable waste disposal and help to install systems that will help turn waste into energy, compost naturally and become safer to release in the environment.
1 of 1

Build Wells for Communities & Families – By building wells for communities and families, you're providing them with direct access to water they can treat by boiling or through a filtration system.
1 of 1

Provide Clean Water & Health Education – Educate communities and families on the health benefits of drinking clean water and proper sanitation.
1 of 1

Donate Water Purification Systems – Millions of people live in areas with little to no access to fresh water. By donating a water purification system, you're improving their access to clean water drastically.
1 of 1

Groups have installed a water purification system for a community in need! Our filtration systems can filter and store up to 500 gallons a day, are simple to use and last 10 years!
1 of 1

Provide educational classes teaching hand washing and proper hygiene can help kinds and families stay healthy.
1 of 1

Aid in building a well and teaching communities how to build more so they have access to underground water resources.
1 of 1
Where will you make your difference?
Ancient Kingdoms of Ethiopia
Soak in Ethiopia's rich and fascinating history on this four-day tour of the ancient kingdoms. This exploration of Africa's only unconquered state will include the famous rock-hewn churches of Lalibela, the ancient kingdom of Axum, the 'Camelot of Africa' at Gondar, and culminating in the natural wonder of the Simien Mountains.
Balinese Adventure
Ready yourself for adventure the minute the planes wheels touch ground! From temples galore to snorkeling in one of the most biologically diverse ecosystems in the world, this short stay truly offers the best of Bali and will be sure to blow you away!
Botswana Safari
Discover one of the wildest and perhaps most beautiful parts of Africa! The world's most amazing animals are around every corner in Botswana, so if you're an animal lover, or just want the adventure of a lifetime, this getaway will certainly not disappoint!
Bridging Past and Present in New Orleans
Hurricane Katrina in 2005 made all the worst nightmares of the city's residents come true when floodwaters breached the levees lining the Mississippi and inundated this low-lying city. On this tour, you'll get to bear witness to the damage wrought by Katrina, as well as study engineering and learn about how this centuries-old yet modern city can exist sitting 20 feet below sea level alongside the second-longest river on the continent.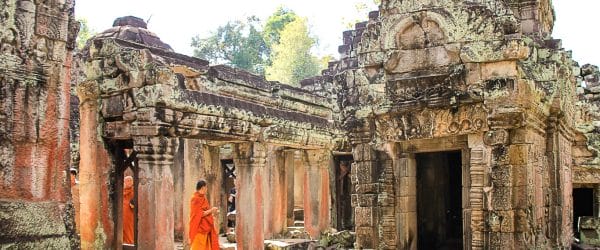 Cambodia Short Stay
Discover Siem Reap — home to the temples and ruins of Angkor Wat, Bayon and Neak Pean. Immerse yourself in Cambodian culture at an acrobatic circus with live music. Indulge your senses in some of the best cuisine in Southeast Asia and be welcomed to a country of vibrant people, history and natural landscapes. ស្វាគមន៍មកកាន់ប្រទេសកម្ពុជា
Central Region Uganda Tour
Spend 3 days discovering the beautiful central region of Uganda. Tour Buganda, the country's post-colonial kingdom, volunteer with health and water sanitation projects, and embark on a wildlife safari. If you only have a few days to spend in this incredible African country, don't miss out on this engaging tour!
Cuba Short Stay
Discover Cuba on this 3-day getaway by visiting Playa Varadero with its bridge-linked lagoon and whitesand beaches. Dive underwater in Cayo Piedras to explore its colorful marine life and crystal clear waters. ¡Bienvenido a Cuba!
Discover Sri Lanka
With diverse landscapes, rich culture and pristine beaches, Sri Lanka has something for travelers of all kind. The exotic island beaches and sites of mythological epics to sacred Buddhist relics make Sri Lanka one of the most enchanting destinations in the world. 
Discover the Indri Indri in Madagascar
Get ready for an animal adventure of a lifetime! On this journey through Madagascar, we'll visit the largest lemurs in the world, called the Indri Indri. You'll explore the rainforests to discover chameleons, reptiles, and a variety of species native to this wild land.
Eco Tours in the Philippines
The Philippines is an archipelago and home to several islands considered some of the most beautiful in the world. From unspoiled, pristine beaches, to adventure lurking around every turn, it's sustainable travel of a lifetime that you won't soon forget.
Ecology in Puerto Rico
From sunny beaches, lush rainforests, lovely mountainscapes, dry arid forests, lakes, rivers and various bioluminescent beaches, there is so much to explore in Puerto Rico. While this tour only scratches the surface of what Puerto Rico has to offer, it gives you a taste of all the ecotourism opportunities on the island, and more importantly, while you study environmental sciences, you are helping the local economy continue to recover from the devastation left behind by Hurricane Maria.
Elephant Nature Park Short Stay
Get a taste of northern Thailand on this 3-day excursion to Chiang Mai! Explore beautifully constructed white and gold temples, elephants living in a safe, protected area, and unforgettable panoramic views. ยินดีต้อนรับสู่ประเทศไทย!
Enchanting Bolivia
International travel to the enchanting country of Bolivia doesn't make it onto the radar of most travelers. On this epic adventure, you'll get away from the crowds and learn more about this country that's nicknamed the "Tibet of the Americas."
Explore Cambodia
Ready yourself for a trip packed full of surprise as you venture through Cambodia. Journey through Cambodia's most treasured sites in Phnom Penh. Discover the wonder of Siem Reap where you will spend time exploring the largest temple complex in the world – Angkor Wat.
Explore Honduras
There's so much to discover in Honduras! You'll adventure through quaint historical towns, take in breathtaking landscapes of coffee and sugarcane plantations, and zip-line through the rain forest canopy. Of course, this trip would not be complete without visit to the extraordinary Mayan ruins at Copán.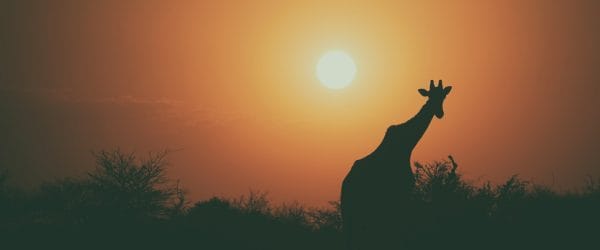 Exploring Zambia & Hospitality Studies
Zambia is known for its remote and spectacular wilderness, which is full of a diverse and awe-inspiring array of wildlife. It is a rare location where animals wander through unfenced lodges. During your overseas adventure to Zambia, you can enjoy a variety of cultural, adventurous, and educational experiences. The trip highlights include experiencing an on-foot photo safari, zip-lining along Victoria Falls, and visiting Mikuni village as honored guests.
Ha Long Bay Cruise
Halong Bay translates to "descending dragon" and is a popular travel destination on the coast of Vietnam. This region features thousands of small islands and limestone karsts that are the product of 20 million years of formation. Each island is topped with lush vegetation making for a spectacular site of forests growing out of the sea.
Himalayan Medical Expedition
Join our partner organization, International Medical Relief in Nepal for a heart-pounding adventure through the heart of the Himalaya's where you will trek with local Sherpas to remote communities in order to offer acute medical care.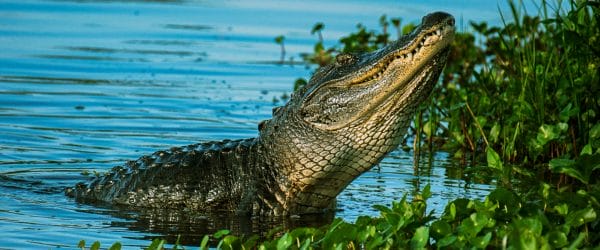 Houseboat Living in the Florida Everglades
Houseboat living is a once-in-a-lifetime adventure. Live in the Florida Everglades and play on its waterways, explore the Mangrove Forests, learn about the delicate ecological balance between the birds, fish and animals and how the Mangrove Forest supports its inhabitants.
Iguazu Falls Adventure
The exquisite Iguazu Falls have awed tourists, locals and indigenous inhabitants for centuries. The falls act as a natural boundary between Brazil and Argentina making the forceful river a significant part of the political and geographical structure of South America.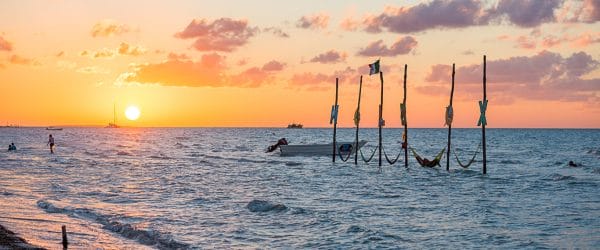 Isla de Vieques Shelter Recovery
Provide a safe and secure home for one or more island families. Work beside like-minded humanitarians in your quest to give back. Enjoy one of the world's beautiful islands and relax in the evening knowing you have given your all during the day.
Jamaican Experience
With its white sand beaches and brilliant turquoise waters it's no wonder Jamaica attracts millions of tourists every year! For six glorious sun-soaked days, you'll explore three distinct areas of the island country – from laid back Negril to vibrant Montego Bay and colorful Ocho Rios.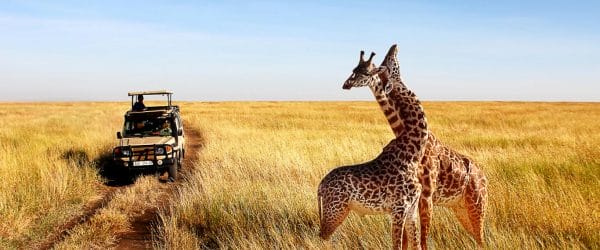 Kenya Safari
Ready yourself for a wild African safari in some of the world's most renowned parks. You'll have the opportunity to gaze upon lions, leopards, buffalo, and zebra. Bare witness to a once-in-a-lifetime Maasai Mara sunrise and while you try to spot Africa's "Big Five".
Kenya: Safari Edition
Uncover the extensive wildlife and vegetation of this East African region as you embark on your overseas adventures to study conservation abroad in Kenya. Go on game drives in some of Africa's best national parks and reserves as you learn about the vast wildlife inhabiting the region and enjoy up close opportunities to spot elephants, lions, and many more fascinating species in their animal kingdom.
Kruger National Park, South Africa
Kruger National Park is one of the most sought out sites in South Africa, and one of world's most diverse Safari destinations. Come along with us on this exotic animal adventure!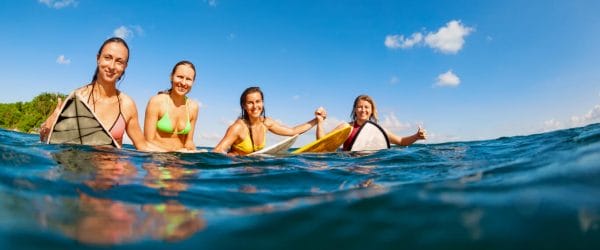 Linger Longer in Costa Rica
Pack your flip flops and spend five days in the laid-back Caribbean paradise of Puerto Viejo de Talamanca. Famous for its Salsa Brava surf break, this colorful beachside town is not just for surfers. Its cool Caribbean attitude and variety of outdoor activities make it an attractive and exciting travel option for all!
Linger Longer in Koh Tao, Thailand
Are you ready for paradise? Welcome to Koh Tao, which translates to "Turtle Island". This 3-day trip is the perfect triad of lounging on the beach, eating delicious local cuisine, and hiking up to viewpoints that will take your breath away. ยินดีต้อนรับสู่ประเทศไทย!
Linger Longer in Nepal
Nepal, known for its rich culture, lush landscape and extravagant, spiritual temples, is naturally a traveler's magnet. Dive deep into spirituality and nature in the lively cities of Pokhara and Kathmandu. The country's catchphrase is "Once is not enough" and you're about to experience why first-hand.
Linger Longer in Nicaragua
Rising gently out of the Caribbean Sea, just miles off the Nicaraguan coast, are the enchanting Corn Islands. Spend restful hours lying in a palm tree-anchored hammock or snorkel from deserted pristine beaches. Savor hand-picked tropical fruits and fresh Caribbean lobster, then pull up a stretch of golden beach and relax for days in a true island paradise.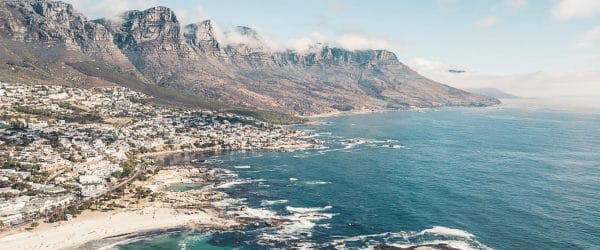 Linger Longer in South Africa
Explore the vibrant city of Cape Town, South Africa! On this 3-Day getaway we'll seek a balance between bustling city and invigorating ocean views to discover the heart of this captivating city. Welcome to South Africa!
Machu Picchu & Inca Trail Trek
Traverse this epic trail across an amazingly diverse array of landscapes, mountains, forests, jungles,  OH-MY! With four days of trekking you'll be able to take in some of the most striking wonders of the Andes. Rest and rejuvenate in the spas of Aguas Calientes before making the vertical hike up to Machu Picchu.
Malaysian Adventure
Feel the rush of dynamic Kuala Lumpur, with it's bustling energy and vibrant culture. Escape to the mostly undeveloped Perhentian Islands, where time moves a little slower. Explore ancient temples and get a taste of Malaysia's potpourri of Asian culture and history of Penang, the state known as the "Pearl of the Orient".
Marine Science Excursion in Tuvalu
Tuvalu's islands have endless miles of turquoise oceans, rich culture, palm-topped islets, and abundant coral reefs. As the island is currently facing rising sea levels, tourists are taking the opportunity to visit this paradise. In Tuvalu you will learn about marine science while proactively protecting the country's coral reefs and underwater creatures. The trip's highlights include yachting through the Pacific Ocean, studying at the Marine Training Institute, and watching the hatching of turtles.
Marine Science Excursion in Vanuatu
Vanuatu is known for its hidden waterfalls; sun, sea, and sand; and red-hot volcanoes. Its Pacific islands offer adventure, which has attracted visitors for decades and will do so for decades to come. On this trip to Vanuatu, you will learn about marine science while visiting the country's top attractions. The trip's highlights include flying over the Lopevi Volcano, zip-lining through the jungle, and swimming with sharks and turtles. Book your overseas adventure tour today!
Myanmar Short Stay
Venture into the plains of one of the world's least-touched places by travelers, Bagan in Myanmar. Discover Bagan and its thousands of ancient ruins by scooter, horse cart or by hot air balloon. Unveil its unique history while summiting the peak of a 12th century pagoda. မြန်မာမှကြိုဆိုပါ၏!
Nature Escape in Costa Rica
Looking for a tropical nature escape? Look no further and join us as we tour the rainforest, beaches and small communities of Costa Rica! Take a latin dance class, visit an organic farm, zipline above the canopy lines of the rainforest, walk the trails of a lush national park and immerse yourself in a beautiful small community on this trip to Costa Rica.
Niagara Falls for the Photography Enthusiast
Head to Niagara Falls, New York and experience the raw beauty and power of nature, man's unique innovations over the years, and stories from the past. Your study photography tour to this designated National Heritage area will provide you with unique photo opportunities to capture the character and power of an amazing natural wonder forming the backdrop for man-made creations, history, and culture.
Outdoor Adventure in Malta
With its stunning coastlines, pristine turquoise waters and fascinating history, Malta is a great place to take a trip abroad. Join us for an epic, outdoor adventure in this spectacular European destination. Learn about the country's environmental management practices, culture and climate action initiatives.
Panama Medical Expedition
In partnership with International Medical Relief, your group will be working with indigenous people and small villages throughout Panama. On this trip, you will be part of a continuing effort to help some of Panama's poorest groups of indigenous people and the indigenous community that works in the largest garbage dump in Panama City.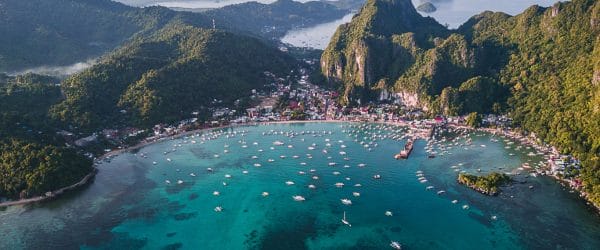 Philippines Short Stay
Comprised of over 7,000 islands, the Philippines is a Southeast Asian country that sits in the Western Pacific Ocean. Its capital, Manila, is famous for its waterfront promenade and centuries-old Chinatown, Binondo. Seemingly, the small clusters of islands all tell their own tales from featuring a famous, 19th-century citadel to rice terraces, underground rivers and pristine beaches.
Pingzi Sky Lantern Festival in Taiwan
Grab your passport and explore the elegant island country of Taiwan. Combining traditional culture with state-of-the-art technology, the Taiwan Lantern Festival is a dazzling party and one of the biggest and most spectacular lantern festivals in Asia!
Restless in Bangkok
The bustling metropolis is a real concrete jungle, but her subtle polarity might not be visible by simply looking across the city skyline. Rich and poor, fancy malls and small food carts, modernity and tradition, Buddhism and animism, all merging together to create this vivid international city. Bangkok attracts people from all backgrounds and origin. Step out of the comfort of your hotel and dive in!
Sea Life Adventures in the Southern US
Between the world-class aquariums and the hundreds of miles of Atlantic Ocean coastlines, the southeastern part of the US is the ideal place to get a close-up view of sea life. Join us as we explore the blue parts of planet Earth more closely and get to know some of the creatures that call the oceans home.
Senegal Short Stay
Welcome to Senegal, the French country on Africa's west coast. Rich with colonial heritage and many natural attractions, Senegal is known for its exciting safaris, nightlife, and historical museums.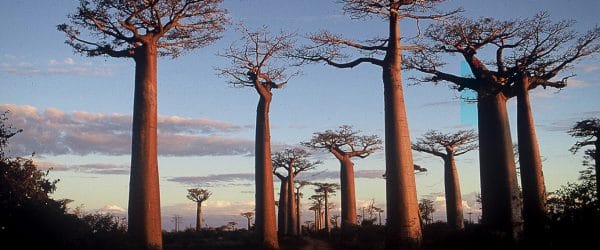 Short Stay in Madagascar
Dip your toes in the exciting culture and unique landscape of Madagascar by discovering a royal city and burial site and the perfect symbiosis of a zoo and botanical garden on this 3-day getaway. Tonga soa eto Madagasikara!
Spanish Language Immersion in Puerto Rico
After this language immersion experience in the wonderful island of Puerto Rico, your group will leave with a great sense of gratitude. Work alongside Institute for Spanish Language Acquisition and join us in this one of a kind of adventure in the Isle of Enchantment. During this trip, you will be helping people recover from one of the most devastating events in its history.
Study Sustainable Tourism in Nicaragua
Take a trip abroad to the charming and sensational cities of Nicaragua and explore the southwest beaches, pristine jungles and colonial architecture. With 550 miles of coastline, thick rainforests, and six active volcanoes, Nicaragua is full of various adventures for any type of traveler. Find yourself gliding over the clear Pacific Ocean, flying through the rainforest canopy, and viewing unique local wildlife.
Stunning Sri Lanka
Get ready for the eco tour of a lifetime as you uncover Sri Lanka's most scenic and spectacular destinations. Lose yourself in nature as you explore the lush mountains and tea plantations of this biodiverse island and make an impact by helping to improve access to clean water. We hope you'll join us on this week long trip of nature, beaches, and waterfalls!
Sustainability in Berlin
Learn about how Berlin has become a sustainable city by visiting an urban garden, exploring the city using energy efficient methods and seeing firsthand how you can live a sustainable life when touring a collaborative housing complex. We hope you take what you learn on this trip and apply it to your everyday life in your hometown.
Sustainable Coastlines in the Bahamas
With over 700 islands and 2,000 rocks and cays sprinkled over 100,000 square miles of ocean, Paradise Island is home to an ecological oasis and some of the world's clearest waters. Come along on a journey to experience the beauty and learn about the ways to protect these shores.
Trinidad's Nature & Wildlife Experience
A spectacular expedition – Trinidad is known for its serene landscapes, crystal-clear and gentle waves, and the sunset on peaceful bays. From its pristine mangrove swamps to rainforest hills to white sand beaches, the country offers adventure and beauty at every turn. Study Animal Science in Trinidad today!
Vietnam Short Stay
Halong Bay to Ho Chi Minh City journey is excellent for travelers who want to know about the heritage, culture, cuisine, and wonders of Vietnam. The trip covers a cycle ride of Hanoi's Old Quarter; the Halong Bay cruise on a traditional junk boat; visit of UNESCO world heritage site Hoi An on foot; and the amazing network of Cu Chi Tunnels
Winter Sports Tour in New Zealand
From the North Island to the South Island, New Zealand is a favorite for winter sports enthusiasts. Your adventures in travel itinerary allows you to participate, watch and discover winter sports, activities and nature encounters.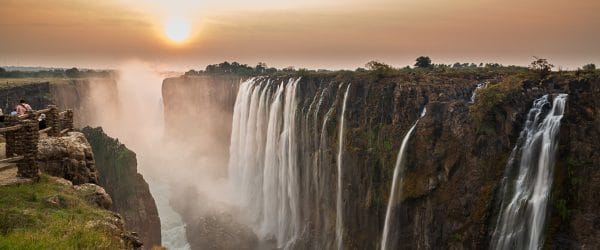 Zambia Short Stay
Victoria Falls is classified as the largest sheet of falling water in the world and is roughly twice the height and width of Niagara Falls. Livingstone also cites the older name of Seongo, which translates to "the place of the rainbow" as a result of the immense and constant spray. If you're lucky you may spot one of the many hippopotamus or crocodile that call the river home.