International Opportunities for Educators
Our Volunteer Teaching programs provide students with the opportunity to share valuable information with others and develop a number of applicable skills. Whether it's helping teach English classes in a rural school, educating community members on public health practices, or sharing lessons of sustainability with children, use your gift of sharing knowledge to make an impact. 
Don't see what you're looking for? Let us help you create your perfect program!
Athletic Engagement in Samoa
Apia is the capital of Samoa, located on the north coast of the island of Upolu. It's the perfect home base for interesting Samoan adventures and sharing your love for sports with the local schools. Come along on a once in a lifetime opportunity to share the joys and benefits of athletics!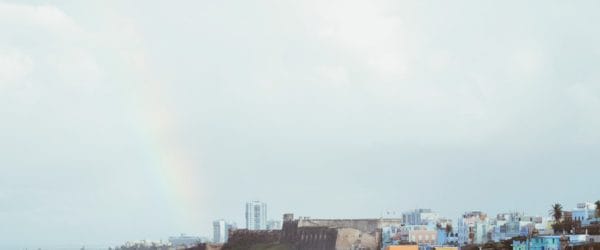 Discover the Beauty of Puerto Rico
Puerto Rico is an unincorporated territory of the United States, but when you step into it, it will definitely feel like a separate country. After Hurricane Maria ravaged the island, Puerto Ricans have needed help more than ever. On your trip to study education, you'll learn about this territory and do your part to help make things better.
Educational Student Tour in Edinburgh
On this trip to Scotland, you will interactively learn about marine science while visiting the country's top attractions. The trip's highlights include listening for the Loch Ness Monster on Loch Lake, spotting porpoises and puffins in their natural habitat, and touring the famous city of Edinburgh. Book your educational student tour today!
Educational Tech Expo in Las Vegas
The National Educational Technology Exposition in Las Vegas is a one-of-a-kind trip that'll help you study education and bring new innovations to your classroom or school. Along the way see the Grand Canyon and much more!
Experience the Cultural Side of Laos
Laos is known for its history and cuisine, cascading waterfalls, and sunset treks. While the country may be tiny, its lively people and endless adventures will leave a lifelong impression. On this trip to Laos, you will teach entrepreneurship to village students while also visiting the country's top attractions. The trip highlights include swimming in the Kuang Si Waterfall, learning how to cook authentic Laotian cuisine, and exploring the Pak Ou Caves. Global travel to Laos today!
Humanitarian Efforts in Rio de Janeiro
After this humanitarian educational trip to one of Rio de Janeiro's favelas, your group will leave with a great sense of gratitude, admiration for the resilience of people, and a desire to return. Join us for this humanitarian trip abroad helping one of the most vulnerable groups in Brazil.
Humanitarian Trip to Santarém
After spending your days immersed in the culture and learning from the people of Santarém while you lend them a hand, this trip abroad is likely to turn into one of many. Join us and help the communities of this beautiful and unique city forge a better and more positive future!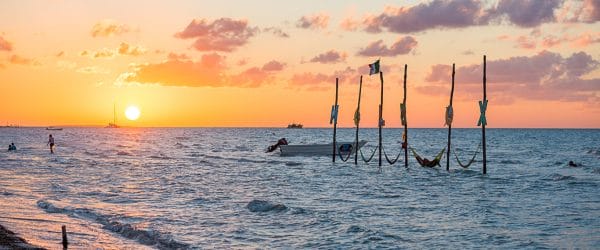 Isla de Vieques Shelter Recovery
Provide a safe and secure home for one or more island families. Work beside like-minded humanitarians in your quest to give back. Enjoy one of the world's beautiful islands and relax in the evening knowing you have given your all during the day.
Photography in Beautiful Barcelona
With the captivating architecture of Antoni Gaudí, charming streets and seductive landscapes, Barcelona is a photographer's dream. Step off the train and be entranced immediately by the heart of this marvelous city. From the lively square of Plaza Catalunya bustling with tourists, vendors and musicians to medieval architecture of the El Gotic neighborhood, here you will be surrounded by picture perfect moments. Join this study photography tour today to develop memories for a lifetime.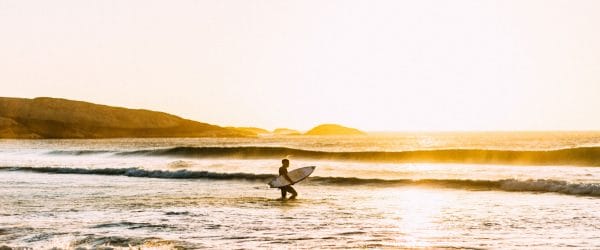 Surf in South Africa
With a plethora of world-class waves suitable for all levels, South Africa is a place that boasts a ton of natural beauty. Join us in South Africa for a week full of life-changing adventures. In just seven days, you will be able to connect with local communities directly impacted by surfing, learn about the importance of marine life in the ocean's ecosystem, and explore some of country's most iconic beaches.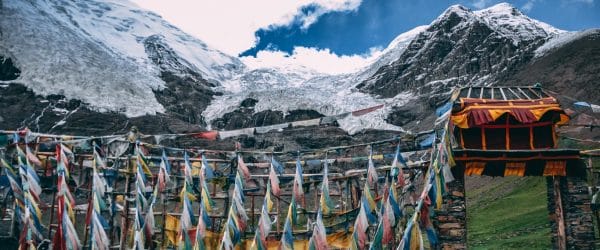 Teach English in Tibet
Due to economic hardship and personal tragedy, many children have been left homeless in Tibet and around the world. However, by taking the initiative to travel abroad and volunteer at one or more orphanages, you can help make a ripple in the lives of these children. By teaching them something new or providing them with mentorship and company, you have the ability to impact childrens' lives positively.
Teach Environmental Sustainability in Costa Rica
Nestled between Panama and Nicaragua, Costa Rica is a celebration of life and biodiversity. This small but astoundingly diverse country boasts two coastlines and a dazzling array of natural features like volcanos, sandy white beaches, and wild jungle. Travel to Costa Rica to teach Environmental Sustainaiblity in the country that leads us all on the topic.
Teach Math in Bangladesh
The Sundarbans National Park and Tiger Reserve is part of both Bangladesh and India. It is teeming with unique wildlife, including saltwater crocodiles, a variety of bird species, and river dolphins. You'll get to learn about the conservation efforts in the area as well as impact the lives of impoverished children in Bangladesh by volunteer teaching while you're there.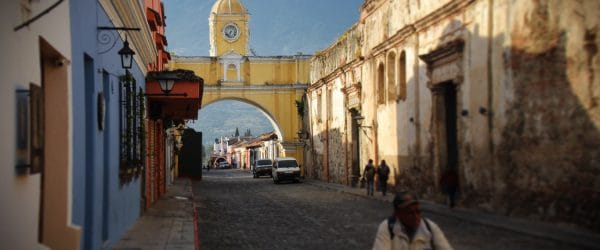 Teach Public Health in Guatemala
There are at least 37 volcanoes surrounding the city of Antigua, making it the most volcanically active area in the region. The city contains beautiful architecture, ruins of many colonial churches, and vibrant people in need of public health education and medical relief. Join us in partnership with International Medical Relief to bring aide and support to some of the rural areas surrounding Antigua.
Teaching and Learning in Nepal
With its breathtaking mountains, ancient temples, and rich cultural heritage, Nepal is a one-of-a-kind tourist destination. Travel abroad while helping the local community with a trip that centers around volunteer teaching. You'll return home with a deep appreciation of Nepal's culture and a unique experience that few travelers enjoy.
Uncover History in Czech Republic
The Czech Republic has a growing reputation as one of the best places for overseas adventures. Prague is a world-renowned city that everyone loves after visiting, but you'll spend time in three other cities during your week in this incredible country. You'll be helping adults, children, and the environment during your stay, so don't delay. Book your overseas adventure today!
Volunteer Teaching in Bangladesh
On this trip to Bangladesh, you will volunteer to teach underprivileged children while visiting the country's top attractions. The trip's highlights include spotting the Bengal tiger, soaking up the tranquility of Nijhum Dwip Island, and exploring the Old Town of Dhaka. Plan your overseas adventure to Bangladesh today!
Volunteer Teaching in Bolivia
On this trip to Bolivia, you will volunteer to teach children while visiting the country's top attractions. The trip's highlights include riding a cable car over the city of La Paz, exploring the country's cloud forest, and swimming with whale sharks!
Volunteer Teaching in Cambodia
On this trip to Cambodia, you will volunteer with the youth and adults of the country to improve their health and lifestyle. You will have lots of opportunities to explore the area as well as to interact with the locals. Leave knowing you have made a difference by volunteer teaching in Cambodia this week!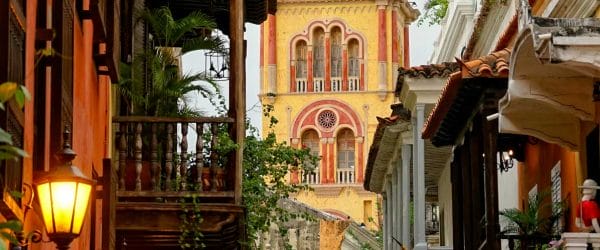 Volunteer Teaching in Colombia
Colombia is a beautiful country with a wide variety of cultures and landscapes. During your week in and around Cartagena, you will see beaches, wildlife (both the animal and human kinds), ancient castle walls, the busy marketplace, and unique restaurants and bars. But, you will leave knowing you have made a difference by volunteer teaching in Colombia this week!
Volunteer Teaching in Dominica
On this trip to Dominica, you will volunteer with the youth of the island, teaching them art and life skills. You will have time to explore some of the area's beautiful landscapes. Enjoy the opportunities to snorkel and dive to see life under the ocean surface. Leave knowing you have made a difference by volunteer teaching in Dominica this week!
Volunteer Teaching in Ecuador
Ecuador is a beautiful and diverse country with four distinct regions. And although you are only visiting one of these regions on this trip, you will have the opportunity to interact with local people, try local cuisine, and see some of the amazing landscape of the area.
Volunteer Teaching in Indonesia
On this trip to Bali, you will volunteer to teach the children of Ubud while exploring the island's most famous attractions. The trip's highlights include visiting an elephant rescue conservatory, snorkeling in the Blue Lagoon, and hanging out with monkeys in the Monkey Forest.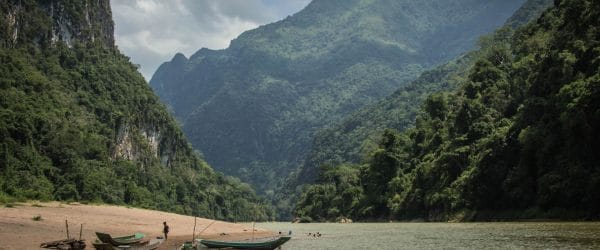 Volunteer Teaching in Laos
On this trip to Laos, you will volunteer to teach the children of Laos while also visiting the country's top attractions. The trip's highlights include kayaking down the Mekong river, exploring the Pak Ou caves, and meeting with and learning from Monks.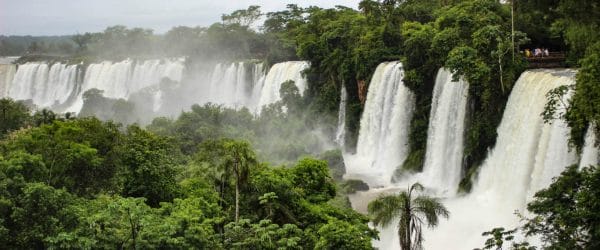 Volunteer Teaching in Paraguay
On this trip to Paraguay, you will volunteer to teach the children of Asuncion while exploring the some of the country's most famous attractions. The highlights include visiting the ruins of Jesuit missions and especially Iguazu Falls. You have made a difference by volunteer teaching in Paraguay this week!