Adrenaline seekers rejoice!
Thrill is the core of these wild adventures. Come along with us to trek the highest peaks in the world, journey through lush jungles, and experience an adventure of a lifetime!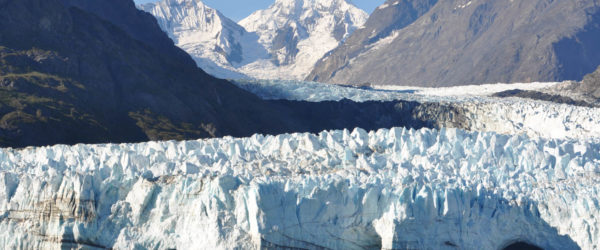 Alaska Arctic Tour
Take a ride on the Aurora Winter Train during Spring break Learn about climate change first hand along the Alaska Railroad starting in Anchorage and concluding in Fairbanks. Enter the arctic circle for 2 days on this incredible adventure and enjoy a grey whale watching tour, a visit to one of the northernmost cities, explore the Anchorage Museum, flightsee in Denali, witness the aurora borealis and trek Fairbanks by dog sled.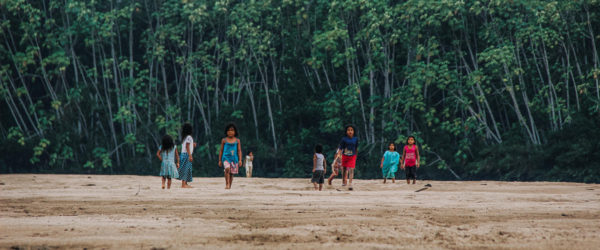 Amazon Medical Expedition
In partnership with International Medical Relief, your team will live and work on the Amazon River in the heart of the rainforest. Your group will be providing medical relief and education on hypertension, diabetes, smoking, and sexually transmitted diseases in addition to basic hygiene, water storage, sanitation, and mosquito/insect control.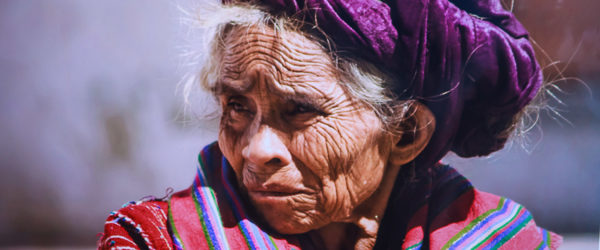 Andes Mountains Medical Expedition
Join us in partnership with International Medical Relief for a trip to Lavalle, Argentina in the Mendoza region of the Andes! This beautiful area will feed your senses with magnificent views of the beautiful wineries, olive groves, fruit orchards, and the highest mountain in the Western and Southern hemisphere, Aconcagua.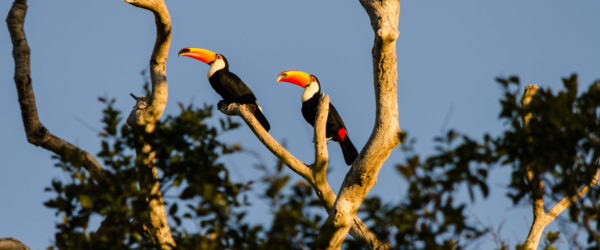 Brazilian Wildlife Tour
Filled with an enormous diversity of plants and wildlife that includes 300 species of mammals and 1,000 species of birds, you will find among those inhabitants the elusive jaguar and the giant river otter. Travel to the Pantanal and take river and land safaris through this isolated region in search of jaguars. Experience even more of the rich biodiversity on horseback, by canoe, and walking the trails. Experience and treasure this UNESCO World Heritage Reserve and Biosphere.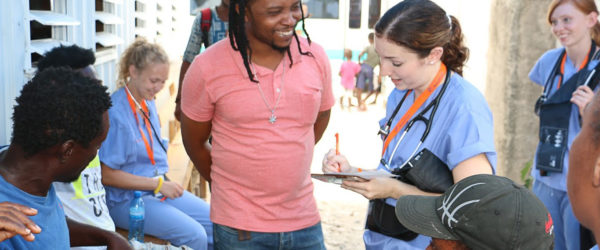 Caribbean Medical Expedition
In partnership with International Medical Relief, join us as we travel to Haiti for medical relief and public health education. The Haitian culture is incredible and diverse, with much strength and resolve.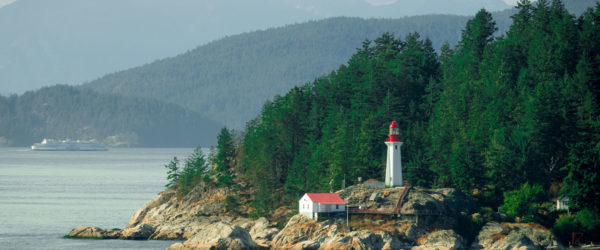 Conservation & Sustainability in Vancouver
From seeing stunning, centuries-old forests to visiting beautiful gardens reclaimed from old limestone quarries to whale watching, Vancouver Island is a must-see for people interested in conservation and who wish to study sustainability. You'll learn about how they do it while taking in some of the most breathtaking wild sights you'll ever witness in the raw, wild beauty of Vancouver Island!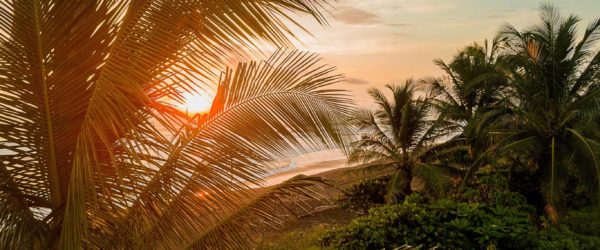 Costa Rica Medical Expedition
Costa Rica's charm lies in its lush rain forests, unspoiled beaches and abundance of wildlife. With 24% of the population under 15 and 11% over 60, you will care for patients of every age in partnership with International Medical Relief.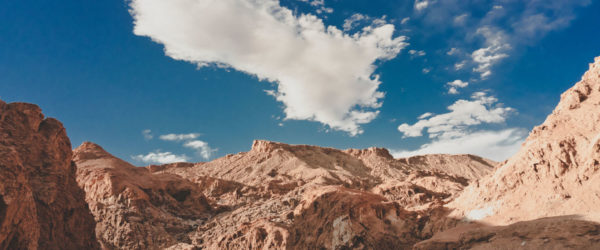 Desert Trek in Chile
Full of tradition and spirituality, Japan is a must-visit destination for any cultured traveler. However, the country faces issues related to industrial pollution. During your week in Japan, you will get the chance to study fashion and connect with organizations counteracting climate change along the way. This trip's highlights include shopping for textiles along Fabric Street, Nippori Textile Town, and being photographed by a professional photographer as you wander around Kyoto in a traditional kimono.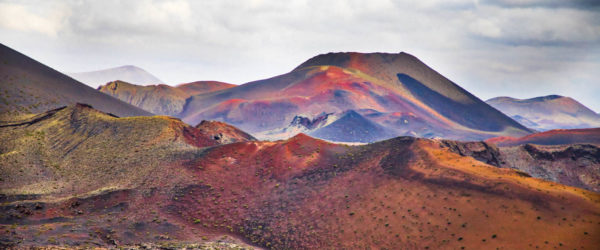 Desert Trekking in Lanzarote
Lanzarote is a compelling island will extraordinary geology. Indeed, the location has over 300 volcanic cones, palm-filled valleys, and black lava fields to explore, making it the perfect place for an adventure. On this Lanzarote trek, you will hike the Gaurdilama Volcano, explore the Valley of a Thousand Palms, and hike among the towering Femara Cliffs. Each day is action-packed, educational, and explorative.
Ecotourism in Bosnia & Herzegovina
Bosnia and Herzegovina is known for its harmonious combination of nature and architecture, remote rafting adventures, and craggily beautiful landscapes. The east-meets-west atmosphere exudes human warmth, breathtaking scenery, and medieval ruins. On this trip, you will have an adventurous and educational experience. The trip's highlights include whitewater rafting into town, horseback riding through vineyards, and swimming in the Kravice Waterfall pools.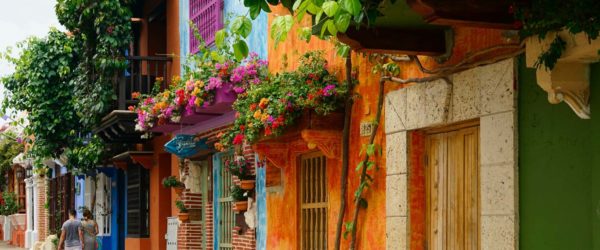 Engineering & Construction Tour in Colombia
Colombia is a verdant wonderland known for its colonial and contemporary cities, bright and bold avenues, and lively people. On this trip to Colombia, you will volunteer to teach engineering and construction while visiting the country's top attractions. The trip's highlights include learning how to brew the perfect cup of coffee, zip-lining through the rainforest, and trail-riding through the Andean mountains. Book your volunteer teaching trip to Colombia today!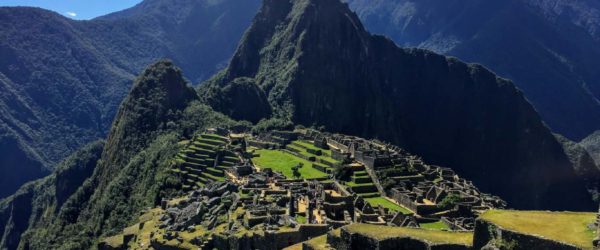 Explore Peru's Sacred Valley
A country full of diversity in terms of landscapes, environment, culture and culinary delights, Peru is a must-visit for any adventurer. However, beyond the epic adventures, Peru faces problems related to human rights and gender inequality. Travel abroad and get a deeper understanding of these issues by connecting with locals and reputable organizations in the communities you visit. This trips highlights include the spending a night in the Skylodge, exploring Machu Picchu and more.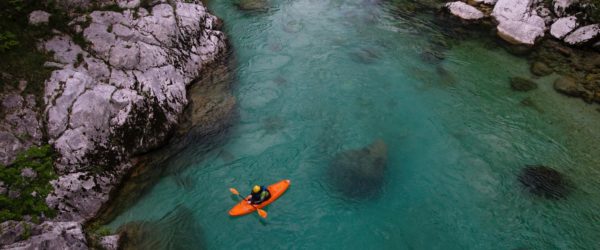 Futaleufú River Expedition in Chile
Located in Southern Chile, Fualeufú translates to "big river" in Mapuche. The town is truly a paradise for experience and extreme sports. From its nature to its wildlife, this destination is a must-see for those with a want for adventure and empowerment. This student tour will provide you with the life-changing opportunity to raft and kayak the Fualeufú rapids, horseback-ride through lush forests, and rock-climb up and zip-line across cliffs.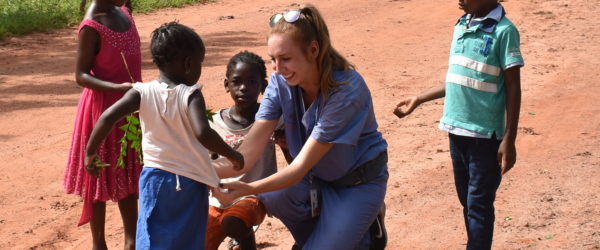 Gambia Medical Expedition
The Gambia is known as one of the most culturally rich countries on the African continent, with many tribal and ethnic groups living peacefully side-by-side. In partnership with International Medical Relief, we have been invited by the Ministry of Health to provide aid to these populations.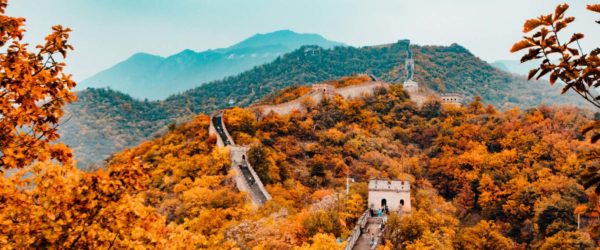 Great Wall of China Trekking Expedition
Getting to trek through the Great Wall of China will leave you with amazing memories and photos. Enjoy camping under the stars and experience eco adventures that most people don't get the opportunity to do. See the surrounding mountain ranges of the area, travel through forest trails, and set foot on something that has been a part of history for centuries all while breathing in fresh air and learning about Chinese history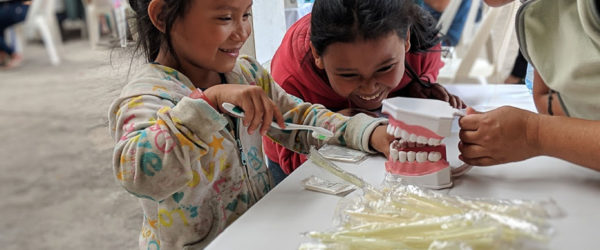 Guatemala Medical Expedition
Welcome to La Antigua, a small city in south central Guatemala known for its colonial and Spanish baroque architecture, active and dormant volcanoes, multi-colored buildings, secret doorways and warm people. In partnership with International Medical Relief, your group will host clinics in the beautiful valleys around La Antigua and in schools and orphanages near the city.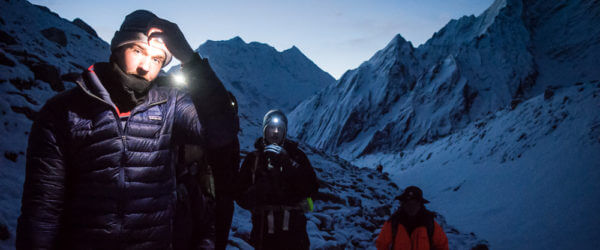 Himalayan Medical Expedition
Join our partner organization, International Medical Relief in Nepal for a heart-pounding adventure through the heart of the Himalaya's where you will trek with local Sherpas to remote communities in order to offer acute medical care.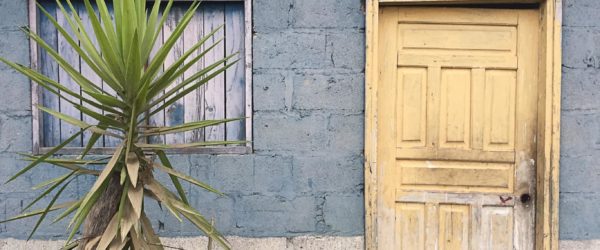 Honduras Medical Expedition
Welcome to Honduras, a country known for its natural beauty and extreme poverty, with more than 50% of the population destitute. Health care is almost nonexistent in the rural areas of the country where your team will work in partnership with International Medical Relief.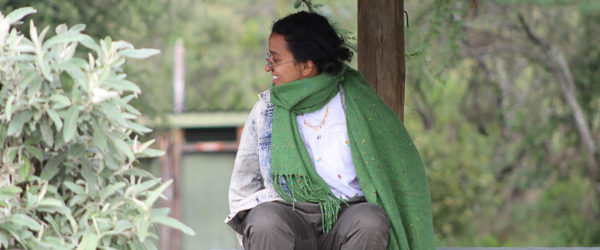 Kenya Medical Expedition
In partnership with International Medical Relief, we continue to make a difference in Kenya as we return to aid survivors in this land of continued healthcare peril. Participate in a truly 'Out Of Africa' experience and bring aid to those living in disadvantaged situations without access to medical and dental care.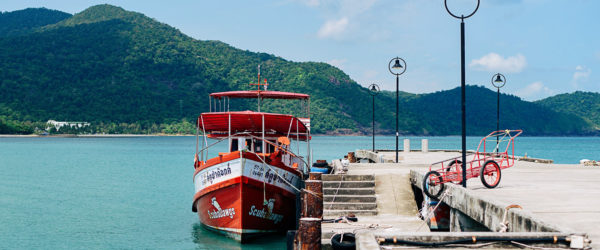 Koh Rang, Cambodia Medical Expedition
Encompassing a number of picturesque islands, the Koh Rong Archipelago delivers the kind of off-the-radar experience that many of South East Asia's islands offered 30 years ago prior to a rise in tourism; where white sand beaches, protected reefs, and jungle-covered hills remain untouched. Worldwide Navigators has partnered with International Medical Relief, Song Saa Private Island and the Cambodian government to provide healthcare to islanders living within the Archipelago of the Thailand Gulf.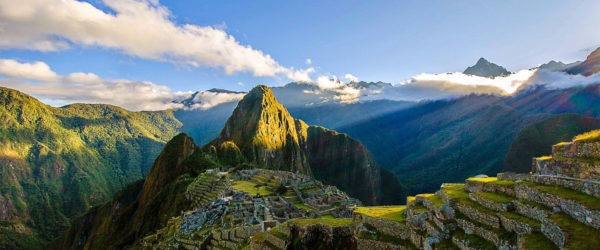 Machu Picchu & Inca Trail Trek
Traverse this epic trail across an amazingly diverse array of landscapes, mountains, forests, jungles,  OH-MY! With four days of trekking you'll be able to take in some of the most striking wonders of the Andes. Rest and rejuvenate in the spas of Aguas Calientes before making the vertical hike up to Machu Picchu.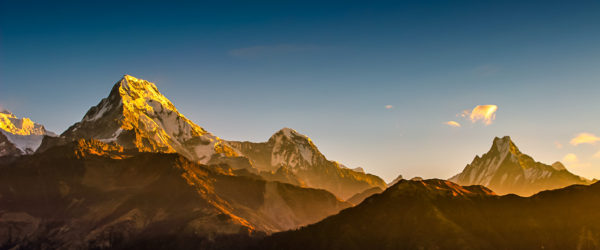 Mardi Himal Himalayan Trek
One of the newest treks offered in Nepal, Mardi Himal is something to not be missed! On this trek you can expect to experience the magnificent sites of Dhaulagiri, Machhapuchhre, Manaslu, and other peaks along the Annapurna range. On this trek we will learn about and practice preservation of these beautiful trails.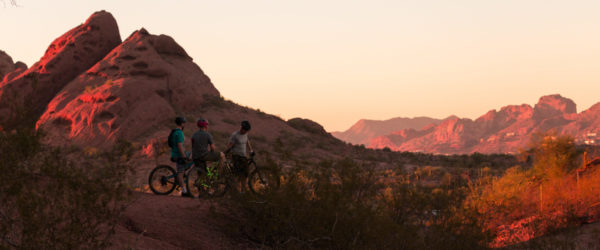 Mountain Biking in Moab, Utah
It's easy to see why Moab is hailed as one of the best mountain biking locations in the world. With a variety of terrain, endless amounts of trails, a deep respect for the environment, and some of the most breathtaking views around, outdoor enthusiasts won't soon forget this incomparable eco adventure.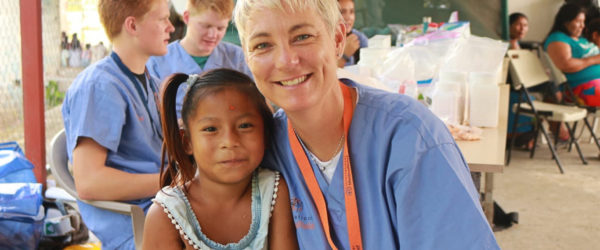 Panama Medical Expedition
In partnership with International Medical Relief, your group will be working with indigenous people and small villages throughout Panama. On this trip, you will be part of a continuing effort to help some of Panama's poorest groups of indigenous people and the indigenous community that works in the largest garbage dump in Panama City.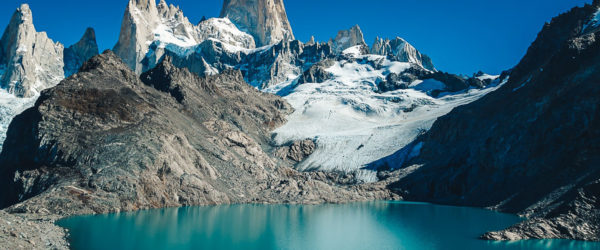 Patogonia Adventure
At the end of the world lies Patagonia, a wild and rugged land filled with breathtaking landscapes and eye-catching flora. Come alive as you spend seven days exploring this wild frontier, from areas of pure isolation and vast emptiness to tourist-filled camping towns and waters teeming with wildlife.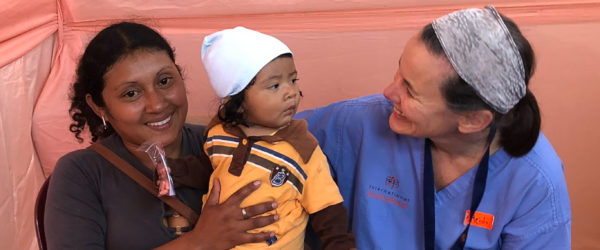 Peru Rainforest Medical Expedition
This beautiful trip starts and ends in Pucallpa, Peru. In partnership with International Medical Relief, your group will provide care for many of the Shipibo-Conibo people as you work in the small villages along the river.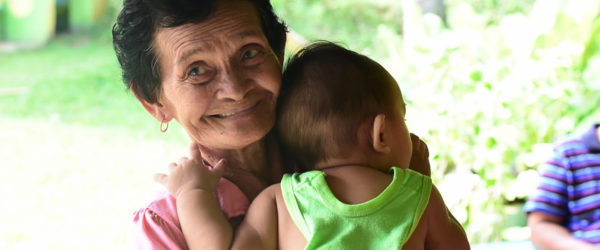 Philippines Medical Expedition
We are excited to return to Leyte — one of the most beautiful islands in the chain of 7,107 islands that make up the Philippines with our partner International Medical Relief. Your group will provide acute medical and dental care to many families while teaching them how to stay healthy in their environment.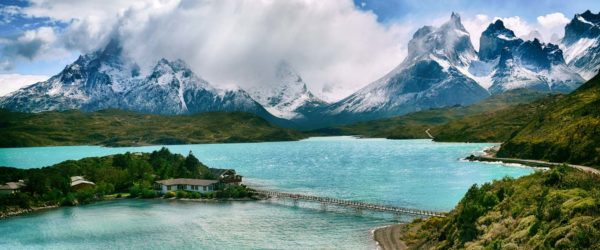 Photography in Torres del Paine, Chile
Ecotourism is a great way to integrate yourself and discover new places while you study photography. As you take in the natural beauty of Chile and other destinations around the world, put in the extra effort to uncover the different challenges each location faces and learn how you can make a difference. Join us on this unique photography excursion through Chilean Patagonia and capture frames unlike any you've experienced before!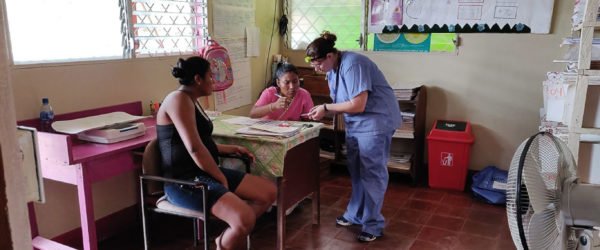 Polynesian Medical Expedition
In February 2018, Tonga was hit hard by Tropical Cyclone Gita, a category 4 storm that damaged more than 1,600 homes, caused widespread flooding, contaminated water supplies, and increased the incidence of dengue fever and rotavirus. In partnership with International Medical Relief, you will see patients of every age and diseases ranging from the commonplace to some of the neglected tropical diseases.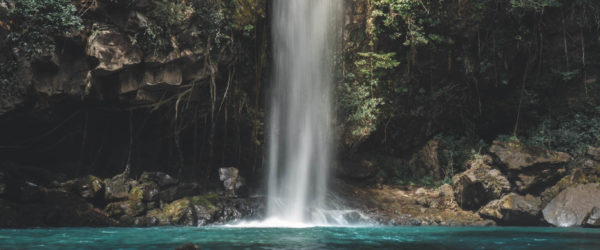 Rafting in Costa Rica
Join us on eco adventures in the land of pura vida as we go on an adventure-packed week-long trip to Costa Rica! Satisfy your quench for adventure as you raft the sweeping waves in La Fortuna, zip-line through the tropical rainforest's incredible canopies, and chase waterfalls in Arenal Volcano National Park! We hope you'll join us on this trip not to be missed for all nature and adventure lovers!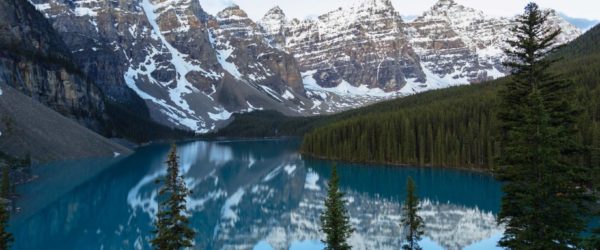 Road Trip to the Arctic Ocean
Driving to Canada's distant Arctic Ocean by car used to be a fantasy. Now you can make the dream a reality by trek to the "top of the world," traveling a newly-opened road that connects all three oceans Canada touches. Along the way on this epic journey, you'll visit an igloo church in Edmonton, see the historical fishing village Tuktoyaktuk, and of course the awe-inspiring Arctic Ocean. Book your epic northern travel today!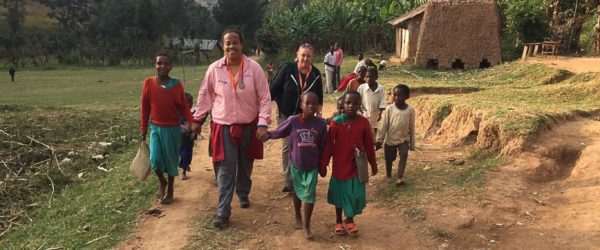 Rwanda Medical Expedition
Rwanda's history, past and recent, contains a mixture of tragedy and triumph, and you will find the locals resilient, bright, and warm-hearted. Partner with International Medical Relief to tackle Rwanda's principal health problems include dysentery, malaria, and acute infections left untreated.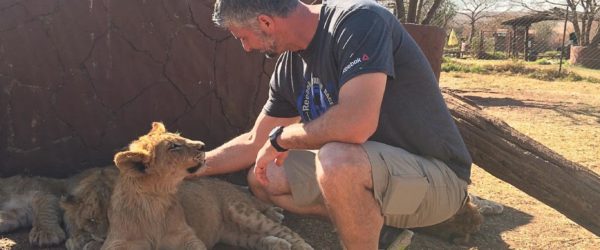 South Africa Medical Expedition
Twenty years into South Africa's democracy public health issues remain a challenge in epic proportions. In partnership with International Medical Relief, your group will be working in several communities of refugees, tribes and those living in slums without access to health care.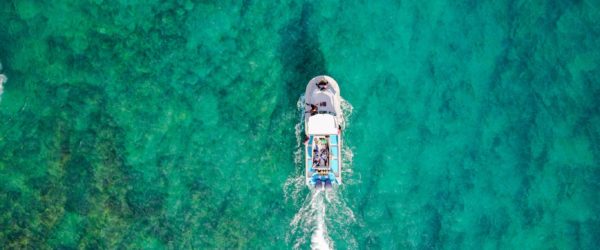 Study Oceanography in Fiji
Fiji is known for its pristine white beaches, turquoise waters, lively marine life, and laid-back lifestyle. From jungles to caves to mountains to ocean, the opportunities for adventure in Fiji are endless. On this trip, you will interactively study oceanography while visiting the country's top attractions. Highlights include zip-lining through a rainforest, skydiving from 8000 feet, and snorkeling with reef sharks. Book your overseas adventure to Fiji today!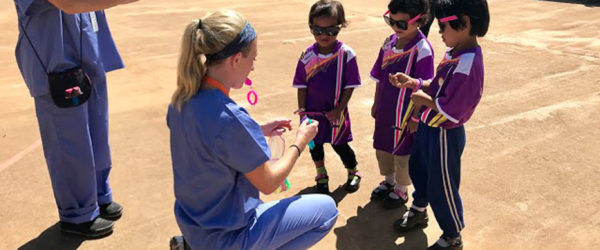 Thailand Lantern Medical Expedition
Experience the real "Land of Smiles" in a serene town of Northern Thailand where you will stay in a small forest compound surrounded by mango trees. In partnership with International Medical Relief, your group will participate in an ongoing effort to decrease certain health concerns in the villages we work in.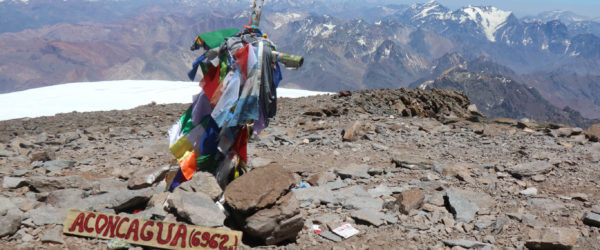 Trekking Argentina's Mt. Aconcagua
Argentina abounds in nature and has an expanse of iconic peaks. Mt. Aconcagua is the highest mountain in the southern hemisphere and is known for its glistening glaciers, rivers and valleys, and spectacular wildlife. The landmark has attracted global attention for decades. This trip's highlights include the Relinchos Valley, Guanacos and more.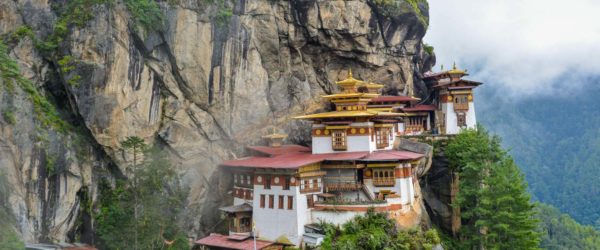 Trekking Expedition in Bhutan
Bhutan is renowned for its mountains and monasteries, as well as incredible trekking expeditions. On this trip to Bhutan, you will enjoy an adventurous, cultural, and educational trek from the town of Paro to the town of Thimphu. The trip's highlights include eating lunch in a monastery hanging on a 1000-meter cliff, experiencing Bhutan's rare and national animal, and adventuring over cables, ridges, and suspension bridges. Enjoy global travel in Bhutan today!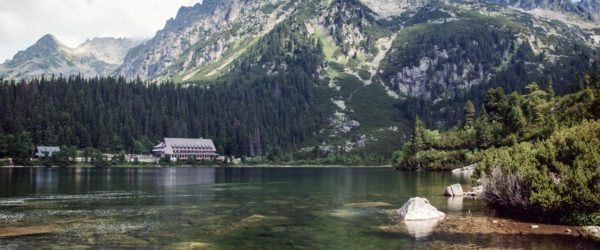 Trekking Expedition in Chile's Torres del Paine
Chile is a land where soaring peaks meet rushing rivers, a place where nature runs wild. On this expedition, you will visit Torres del Paine National Park, a UNESCO Biosphere Reserve and the most visited tourist attraction in Chile. Experience adventure, adrenaline, and a sense of accomplishment as you trek these jagged peaks, witnessing the breathtaking views, the magnificent Grey Glacier, and enjoying the refuge lodge's hot tubs. Start planning your overseas adventure today!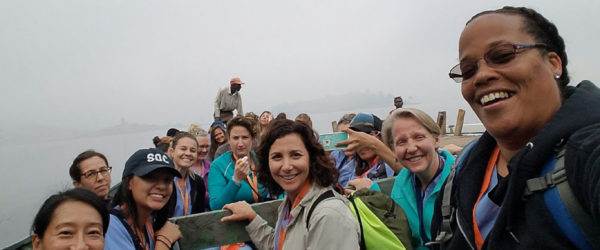 Uganda Medical Expedition
Join us as we return to Uganda to provide lifesaving care and extensive health education in small villages around Kampala and Jinja in partnership with International Medical Relief. Your group will participate in an ongoing effort to empower communities to take steps for better preventative care through community health education and in training community members to help others in their communities.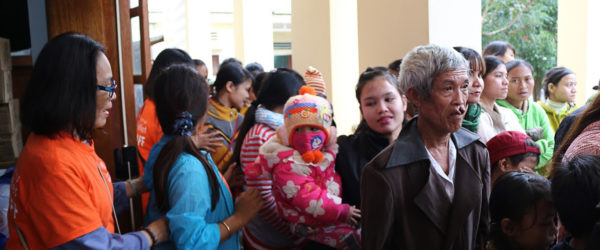 Vietnam Medical Expedition
The Vietnam you see today is steeped in ancient rites and traditions that have survived throughout the bumps and scrapes of history. Join us in partnership with International Medical Relief in Da Nang, Vietnam for a fully-immersive medical and health expedition.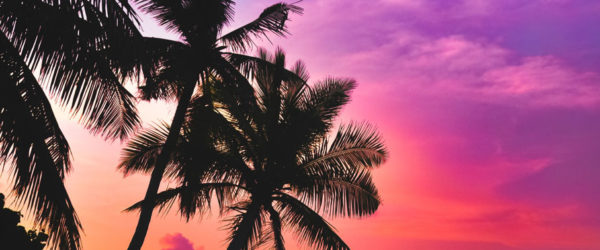 Volunteer Teaching in Dominica
On this trip to Dominica, you will volunteer with the youth of the island, teaching them art and life skills. You will have time to explore some of the area's beautiful landscapes. Enjoy the opportunities to snorkel and dive to see life under the ocean surface. Leave knowing you have made a difference by volunteer teaching in Dominica this week!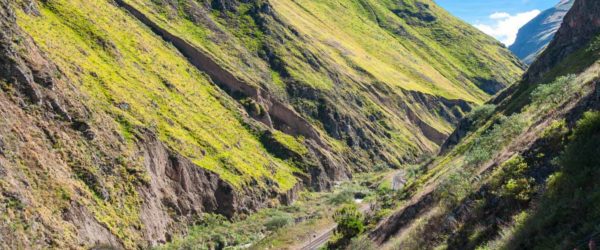 Volunteer Teaching in Ecuador
Ecuador is a beautiful and diverse country with four distinct regions. And although you are only visiting one of these regions on this trip, you will have the opportunity to interact with local people, try local cuisine, and see some of the amazing landscape of the area.
Scroll to Top