10% of the richest population earn 40% of the world's income
The income inequality gap is growing more expansive every year. This creates an unbalance of power and influence upon policies which may not address the needs of vulnerable populations.
Make an Impact on Inequality

Provide Sponsorship for Healthcare to Disabled Individuals – Though social protection has significantly increased globally, those with disabilities are still five times more likely than the average person to incur catastrophic healthcare expenditures.
1 of 1

Volunteer Time & Resources to Local Hospitals & Clinics – With healthcare expenses being out of reach for so many people globally, help to reach this goal by donating resources and volunteering your time at local hospitals and clinics.
1 of 1

Provide Quality Education – Many communities lack the resources to educate individuals to become healers and doctors. By providing this education, you're eliminating the need for outside help and stimulating the local community's sustainability and livelihood.
1 of 1

Groups have funded sponsorships for disabled individuals in communities to afford the resources and healthcare they need.
1 of 1

Medical professionals can provide healthcare and medical relief to women for prenatal, post-natal and birth to decrease women's risk of mortality during birth.
1 of 1

Provide education on law and politics to empower more women to become a part of their local legal and political systems.
1 of 1
Where will you make your difference?
A South Korean Foodie Adventure
Your banchan journey will lead you to the most amazing bibimbap, teach you how to make the lightest dumplings and the spiciest kimchi, you will picnic on a mountain top, and dine like royalty on the river. This culinary world travel adventure is a trip of a lifetime experience waiting for you to join in.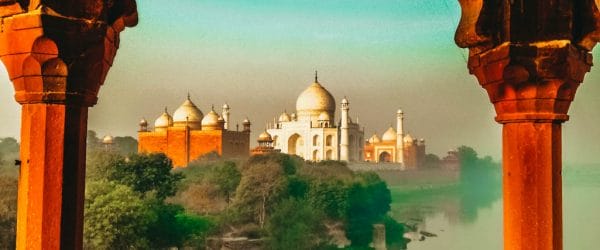 Agricultural Studies Tour in India
India has a fabulous mix of spiritual tradition, landscapes and architecture. Your memories in this country will undoubtedly last a lifetime once you have left its shores. On this trip to India, you will learn about agriculture while visiting the country's top attractions. The trip's highlights include exploring the city of New Delhi, drinking tea with rural locals, and spotting tigers on a safari. Book your overseas adventure to India today!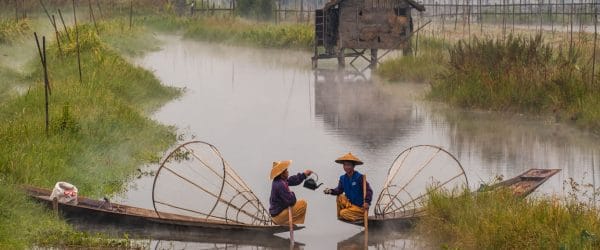 Agricultural Studies Tour in Myanmar
Myanmar has centuries-old stupas and is a land full of vibrant religion and traditional practices. With a landscape scattered with gilded pagodas and architecture, it's a must-see country for history buffs and adventurers alike. On this trip to Myanmar, you will learn about agriculture while visiting the country's top attractions. The trip's highlights include climbing to the top of a volcanic cone, learning pottery from locals, and cruising through rural countrysides.
Akbar the Great Tour in India
India has a fabulous mix of spiritual beliefs, landscapes, architecture, and tradition. Your memories in this country will undoubtedly last a lifetime once you have left its shores. On this trip to study political science in India, you will have a cultural, educational, and adventurous experience. The trip's highlights include visiting Akbar the Great's last resting place, exploring Jaipur's water palace, and going on a tiger safari! Global travel to India today!
American History Tour on the East Coast
Your political science tour takes you from battlefields to monuments, mansions and theaters through the personality and perspective of Abraham Lincoln.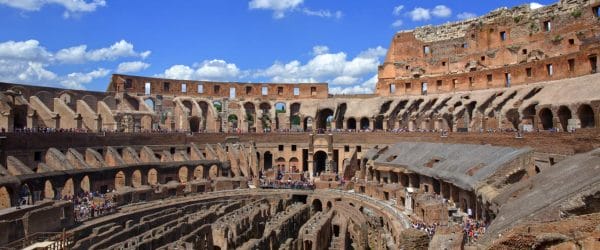 Ancient Engineering Tour in Rome
Italy is a country rich in history, following in the footsteps of Greece. World travel can be incredibly fun, rewarding and educational, so join us and travel to one of the birthplaces of the Western World, while helping those communities that inhabit these ancient cities today.
Ancient Kingdoms of Ethiopia
Soak in Ethiopia's rich and fascinating history on this four-day tour of the ancient kingdoms. This exploration of Africa's only unconquered state will include the famous rock-hewn churches of Lalibela, the ancient kingdom of Axum, the 'Camelot of Africa' at Gondar, and culminating in the natural wonder of the Simien Mountains.
Andy Warhol Pop Art Tour in Pennsylvania
Andy Warhol was an eclectic artist and director who was the most iconic figure in the pop art movement. On your trip to study art in Pittsburgh and New York City, you'll see a large amount of his work and learn about his exciting life. You'll also meet with an organization that aims to help marginalized youth express themselves through art.
Anthropology Tour in Spain
To study anthropology in multifaceted Spain means visiting distinct regions like Castile, Basque Country, Galicia and Catalonia. Each has its own unique language and culture, but you'll learn how they blend into today's modern Spain. With the help of local guides you'll examine the dynamics of each region, starting from cities like Barcelona, Madrid and Bilbao. Along the way you'll enjoy the culinary differences while visiting the historical touchstones of this ancient, unforgettable land!
Arabian Adventures in Dubai
Known for its vast rocky deserts, waterless mountains, coastlines and abundant wildlife, the UAE is an ideal location those up for an adventure. On this trip to Dubai, you will be educated about STEM while visiting the top attractions. The trip's highlights include building and programming a robot, reaching the top floor of the tallest building in the world, riding an ATV and a camel in Dubai Desert. Book your educational student tour today!
Art and Literature in Paris
Student tours of France should inspire you to appreciate your surroundings, to think deeply, and to create. This trip will take you through the most important arts and literature attractions in Paris and beyond to open your eyes to a new world of possibility!
Aung San Suu Kyi in Myanmar
Myanmar has centuries-old stupas and is a land full of vibrant religion and traditional practices. With landscapes scattered with gilded pagodas and architecture, it's a must-see country for history buffs and adventurers alike. The highlights of this women's studies-focused journey include learning about the influence of Aung San Suu Kyi on the country's politics, learning pottery in rural areas with locals, and taking flight in a hot air balloon ride. Book your overseas adventure today!
Auto Race Tour of Italy
Your adventure to study history in Italy takes you past sprawling vineyards and ancient ruins, through mountains and cobblestone streets and along coastlines and raceways. From Brescia to Rome and back again, Italy's Mille Miglia gives you a unique perspective of northern Italy's landscape and culture blended with its past, present and future contributions to architecture and automobiles.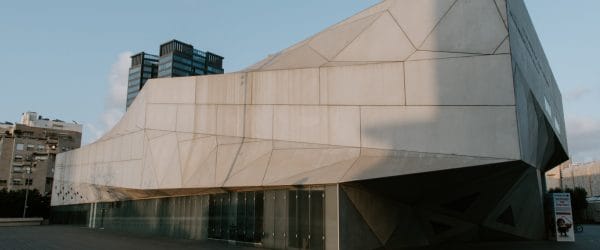 Bauhaus Movement in Tel Aviv
Tel Aviv has for millennia been and exciting, unique mix of different cultures, and a blend of ancient and modern influences. It became the stage for the displaced Bauhaus Movement during World War II and developed its own particular style and aesthetic. Join us to study architecture in this incredible land while learning about the International Style as well as the challenges this country faces in resolving its ancient conflicts.
Bulgaria Historical Tour
Bulgaria is known for its misty mountains, history-capturing monuments, and laid-back town havens. From its nightlife to golden beaches to art, the country has the perfect balance of culture and history, as well as nature and adventure. On this trip to Bulgaria, you will have an educational and adventurous experience. The trip's highlights include exploring the renowned city of Sofia, hiking along the forty-meter high Krushuna Waterfall, and bathing in the mineral waters of a natural spa.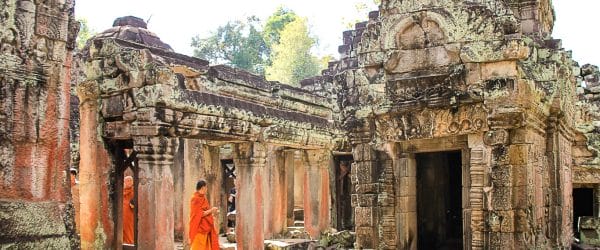 Cambodia Short Stay
Discover Siem Reap — home to the temples and ruins of Angkor Wat, Bayon and Neak Pean. Immerse yourself in Cambodian culture at an acrobatic circus with live music. Indulge your senses in some of the best cuisine in Southeast Asia and be welcomed to a country of vibrant people, history and natural landscapes. ស្វាគមន៍មកកាន់ប្រទេសកម្ពុជា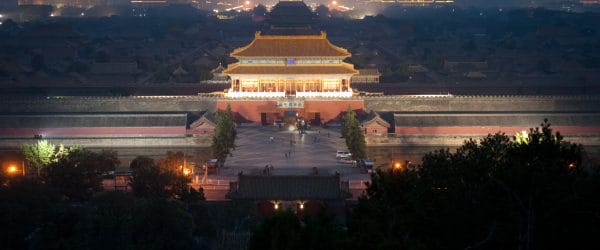 Celebrate Chinese New Year in China
If world travel in Southeast Asia is on your bucket list, this journey to China with a bonus stop in Bangkok to study anthropology and celebrate Chinese New Year is not to be missed. You'll get a great overview of how the holiday is celebrated by visiting some of China's most iconic sites including the Great Wall, plus you'll get to enjoy some delectable food and experience authentic culture and tradition on this once-in-a-lifetime trip!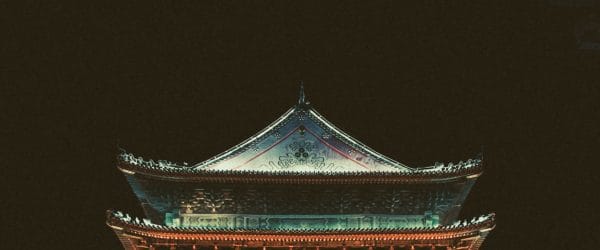 China: Mao Zedong Tour
China is modern, yet hosts the world's oldest continuing civilization. From its temples to its history to its landscape, it's an amazing region to explore. On this trip you'll study political science and enjoy an adventurous cultural experience. The trip's highlights include visiting Memorial Hall of Mao Zedong, enjoying a hot cup of green tea in Longjing's tea fields, and walking on the Great Wall of China. Book your global travel to China today!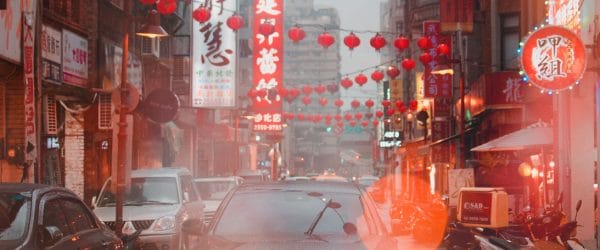 Chinese New Year in San Francisco
Gong Xi Fa Cai, or Happy New Year! It's time to see San Francisco's Chinese New Year celebration! The city's parade is one of the largest in the world and the largest outside Asia; more than three million people watch every year. You'll participate in the festivities and learn more about San Francisco's Chinatown.
Civil Rights Landmarks in the Southern US
You can read about history in books, but traveling to the places where history was made brings a whole new perspective. Join us as we visit museums and landmarks throughout the southern United States in order to dive deep into the history of the Civil Rights Movement and gain a deeper understanding of the complexities of America.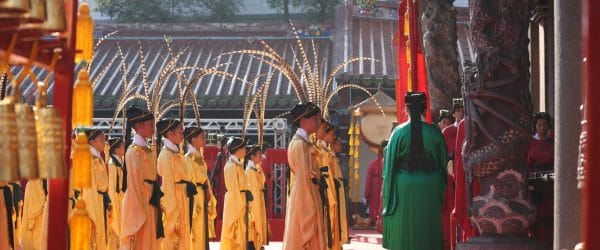 Confucius Philosophy Tour in Beijing
To study Confucius you must study religion in Beijing. Exploring the two largest temples of Confucius, his family and the cities of Beijing and Qufu will enlighten you to the path of peace and understanding. Coupled with the exploration of a foreign studies fellowship opportunity, this shapes up to be a trip of a lifetime. This trip's highlights include a tour of the Forbidden City, Cemetery of Confucius and more.
Cuba Short Stay
Discover Cuba on this 3-day getaway by visiting Playa Varadero with its bridge-linked lagoon and whitesand beaches. Dive underwater in Cayo Piedras to explore its colorful marine life and crystal clear waters. ¡Bienvenido a Cuba!
Dalai Lama Tour in India
Engage in a spiritual retreat and pilgrimage in Dharamsala with teachings from His Holiness, the Dalai Lama on this journey to study religion. Visit sacred places near the Dalai Lama's home and hear teachings from His Holiness. Awaken your pure soul inherently inside you by actively participating in the teachings with guidance from trained advisors. This trip's highlights include visiting the Tibetan Culture Institute, taking part in a Tibetan Yogi Chod Ritual and much more.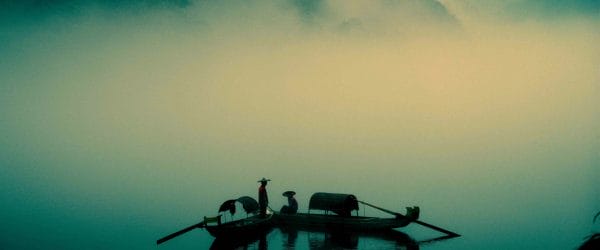 Dams & Water Flow in China
China has both a dazzling modern face as well as the world's oldest continuing civilization. From its temples to its history to its landscape, this country is rated among the top tourist locations for a reason! On this trip to China, you will learn about the water flow and dams in China while experiencing its top attractions. The trip highlights include walking on the Great Wall of China, exploring the Forbidden City, and touring the 70-meter high Logging Dam. Global travel to China today!
Desert Trek in Jordan
Beyond the ancient archaeological wonders and vast desert landscapes, there is more to Jordan than meets the eye. The truth is that many people in Jordan struggle with a lack of fundamental human rights. However, by partaking in overseas adventure travel, you can get informed, connect with national organizations and help to make a difference in people's lives. This trip's highlights include visiting the iconic wonders of Petra, the Dead Sea and beyond.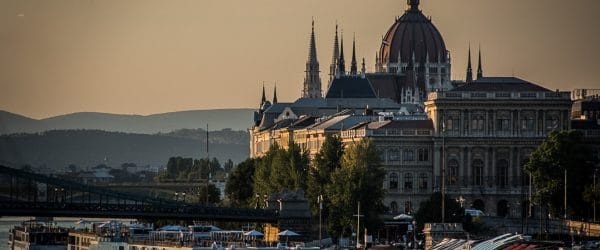 Discover Budapest
Discover the capital city of Hungary! Learn about the city's fascinating and complex history that stretches back to the ancient Celtics and changing hands many times. Soak in the natural thermal baths and visit the two distinct sides of this ancient city. World heritage sites abound, four days are just enough to squeeze in the famous sites of this magical city. 
Discover Mesopotamia in Turkey
On this trip you'll learn first-hand why the Egyptian civilization has fascinated travelers for centuries. You'll visit bucket-list memorials the ancient pharaohs built for themselves, including the Step Pyramid at Saqqara, the pyramids of Giza, the amazing temples of Luxor and Karnak, and of course the Sphinx. Top it off with an epic three-night cruise on the Nile to let the centuries wash over you for a once-in-a-lifetime journey to study anthropology!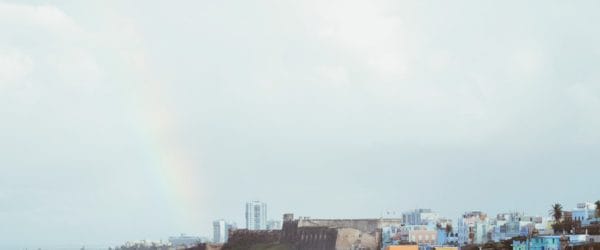 Discover the Beauty of Puerto Rico
Puerto Rico is an unincorporated territory of the United States, but when you step into it, it will definitely feel like a separate country. After Hurricane Maria ravaged the island, Puerto Ricans have needed help more than ever. On your trip to study education, you'll learn about this territory and do your part to help make things better.
Diwali in India
Come to the magical land of India and get ready to celebrate one of the most cherished celebrations, Diwali! A five-day Hindu festival, Diwali celebrates the triumph of good over evil, and light over dark. Many say you have not seen India if you have not visited during Diwali!
Economics in Rwanda
Rwanda offers tremendous diversity within its small boundaries, and Kigali is a unique city in which to study economics. You'll visit enterprises around Kigali, visit an innovative womens' economic center, talk about Rwandan economics at the university in Butare and explore its excellent ethnographical museum. While you're there you'll also visit Kigali's sobering Genocide Memorial Centre and experience some of Rwanda's natural beauty, seeing mountain gorillas up close during a trip to Volcanoes National Park.
Economics in the United Arab Emirates
On this trip to study business in the UAE, you'll encounter the rich diversity of the country coupled with its prominence on the world startup stage. You'll learn how Dubai combines legacy financial institutions with new startup initiatives in an exciting and innovative business climate. And of course you'll get to experience the glorious desert that surrounds Dubai, the historic city of Sharjah, and the Burj Khalifa, the tallest building in the world!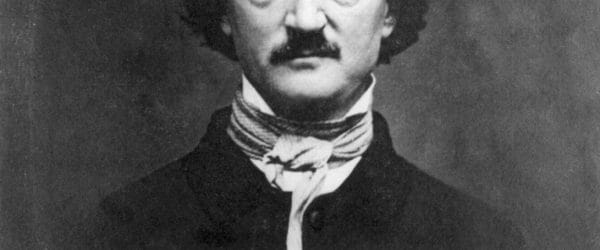 Edgar Allan Poe USA Tour
From the cobblestones of Richmond to the brownstones of Baltimore, your study literature itinerary features a variety of museums, historic homes and literary-themed destinations.
Educational Student Tour in Edinburgh
On this trip to Scotland, you will interactively learn about marine science while visiting the country's top attractions. The trip's highlights include listening for the Loch Ness Monster on Loch Lake, spotting porpoises and puffins in their natural habitat, and touring the famous city of Edinburgh. Book your educational student tour today!
Engineering in Germany
German engineering is some of the most admired in the world, and Berlin is one of the most exciting places to study engineering. You'll visit unique museums that cover every topic from the theoretical to the concrete, and see everything from idea to schematic to result. From the Game Science Center to the Museum of Transport and many more, this engineering-focused trip will leave you with a better understanding of how the world around you works.
European Vincent van Gogh Tour
Vincent van Gogh was one of the most important and influential artists of the Western World. While success eluded him in life, his subsequent fame, thanks to his sister-in-law Johanna Bonger, the Fauvist and German Expressionist art movements, his name is cemented in the canon of Western art. Join us on this trip abroad following his short and tragic life and learn how you can help people suffering from mental illness in your community.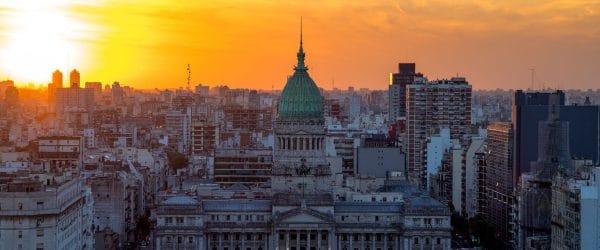 Eva Perón Tour in Argentina
Eva Perón was the First Lady of Argentina from 1946 until her death in 1952. In this post, she worked to help the labor movement and started her own charitable foundation. She is an important figure in women's studies because she ran Argentina's first notable all-female political party, and because of her work in the country's women's suffrage movement. On this tour of Buenos Aires, you'll visit top attractions like Evita Museum, Casa Rosada and beyond.
Experience History in Japan
As time goes on, some cultures remain strong and others fade away. However, it's important that we recognize cultures both of the past and present in order to preserve their longevity. To really immerse yourself, listen to locals and experience their traditional costumes first-hand.
Experience Tennis at Wimbledon
The United Kingdom is steeped in tradition, and one of the most celebrated is the Wimbledon tennis tournament at the famous All England Club. On this trip you'll get an insider's tour to learn about the tourney's history and culture. You'll also see London's highlights like Big Ben, Buckingham Palace, and the London Eye, have high tea in the Cotswolds, see Stonehenge, and tour the renowned University of Oxford campus. Book your trip today!
Experience the Cultural Side of Laos
Laos is known for its history and cuisine, cascading waterfalls, and sunset treks. While the country may be tiny, its lively people and endless adventures will leave a lifelong impression. On this trip to Laos, you will teach entrepreneurship to village students while also visiting the country's top attractions. The trip highlights include swimming in the Kuang Si Waterfall, learning how to cook authentic Laotian cuisine, and exploring the Pak Ou Caves. Global travel to Laos today!
Explore Honduras
There's so much to discover in Honduras! You'll adventure through quaint historical towns, take in breathtaking landscapes of coffee and sugarcane plantations, and zip-line through the rain forest canopy. Of course, this trip would not be complete without visit to the extraordinary Mayan ruins at Copán.
Explore Peru's Sacred Valley
A country full of diversity in terms of landscapes, environment, culture and culinary delights, Peru is a must-visit for any adventurer. However, beyond the epic adventures, Peru faces problems related to human rights and gender inequality. Travel abroad and get a deeper understanding of these issues by connecting with locals and reputable organizations in the communities you visit. This trips highlights include the spending a night in the Skylodge, exploring Machu Picchu and more.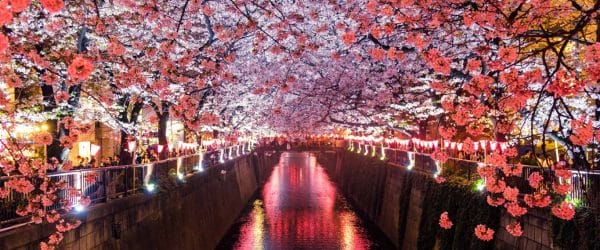 Explore the Hidden Gems of Japan
Japan is truly a timeless country where modern life is combined with ancient traditions as if it were the most natural thing. It's an ideal vacation location for history buffs and adventurers alike. On this trip to Japan, you will learn how to speak the country's language while exploring its most famous attractions. The trip's highlights include boating to Fuji Mountain, learning how to prepare sushi, and sumo wrestling against professionals. Enjoy global travel to Japan today!
Fashion's Future in Ancient Vietnam
From photographing Halong Bay to reliving war history in Halong Bay, Vietnam has something to suit any interest. With this travel abroad tour you'll hit all of the highlights from north to south. You'll see everything from rice paddies to war photos, pagodas to rock formations — not to mention all of the delicious street food! We hope you can join us on this journey to one of Southeast Asia's most vibrant destinations.
Female Pharaohs Tours in Egypt
On this trip to learn about the powerful female pharaohs of ancient Egypt, you will get to study anthropology up close in remarkable detail. Visit all the big bucket-list sites like the Pyramids of Giza, the Sphinx, and the Valley of the Kings and Queens, all viewed with a women's studies lens as you embark on an unforgettable journey to connect the women of the past with those of the present.
Fishing in Florida
On this trip to Florida, you will learn how to fish while visiting the state's top attractions. The trip's highlights including deep sea fishing with lessons from professional fishermen, snorkeling with wild manatees and soaring to incredible heights on a hot-air balloon ride.
Frank Lloyd Wright Architecture Tour
Discover Frank Lloyd Wright's Prairie School Architecture on a visit to Mason City, Iowa, one of the top places in the country for those who want to explore architecture. You'll stay in the last remaining Frank Lloyd Wright hotel in the world, and explore the most extensive collection of Prairie School homes gathered together in the United States. Learn more about the area's architectural heritage, Wright's life and designs, and the talents of other well-known architects in the area.
French Language Immersion in Sengal
Located in Eastern Africa and considered one of the continent's most stable countries, Senegal is nonetheless the opposite of dull. The lively location has vibrant markets and glittering nightlife, as well as wildlife and nature galore. On this trip to Senegal, you will learn how to speak the French language while visiting the country's top attractions. The trip's highlights include spotting exotic animals on a photo safari, learning about slavery on Goree Island, and swimming in the pink lack of Lac Rose. Book your overseas adventure to Senegal today!
Futurist Architecture in Brazil
With sweeping curves, wave-like features and wind-blown bends, Oscar Niemeyer's modernist design aesthetic sets his work apart. It's easily recognizable by bright white facades, 1960s ambiance and disks, domes and saucer-like components. International student trips let you immerse yourself in a week-long study of Niemeyer's work and his contributions to global architecture and design.
Gastronomy in Guatemala
With eternal spring, two oceans, numerous adventures available, and deeply colorful culture, Guatemala is the place for you! Join us on this ultimate experience of Guatemala as we taste our way through this beautiful country.
Genghis Khan Tour of Mongolia
Mongolia is a country for adventure and education where visitors can immerse themselves in the nomadic culture and explore diverse, untouched landscapes. On this adventurous trip to study political science in Mongolia, you will learn about the politics and culture of the country while also exploring its landscapes on your global travel. The trip's highlights include visiting the Genghis Khan statue, living a day in the life of nomads in the Ger District, and camel trekking the Semi Gobi Desert.
Ha Long Bay Cruise
Halong Bay translates to "descending dragon" and is a popular travel destination on the coast of Vietnam. This region features thousands of small islands and limestone karsts that are the product of 20 million years of formation. Each island is topped with lush vegetation making for a spectacular site of forests growing out of the sea.
Himalayan Medical Expedition
Join our partner organization, International Medical Relief in Nepal for a heart-pounding adventure through the heart of the Himalaya's where you will trek with local Sherpas to remote communities in order to offer acute medical care.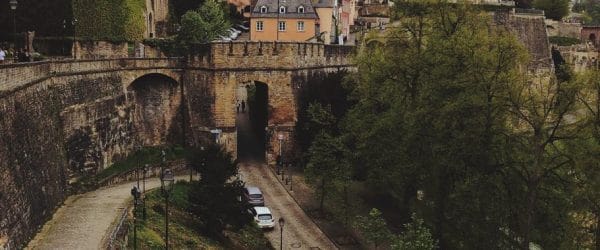 Historical Tour in Luxembourg
On your trip to Luxembourg, you will have both an educational and adventurous experience. The trip's highlights include meandering through endless vineyards with a glass of wine, riding on an underground railroad, and explore the country's famous Clervaux castle. Book your overseas adventure today!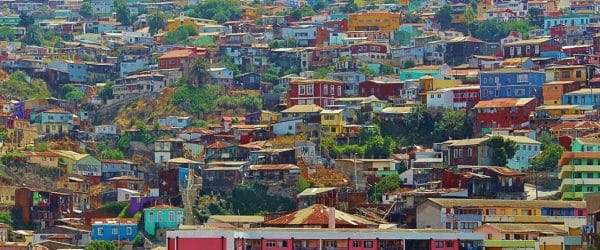 Historical Tour of Chile's Dictatorship
Travel to Chile to take a historical tour of its dictatorship, visit human rights museums and discover the key that unlocks their future. Immerse yourself in Chile's exciting culture on this 7-day tour and indulge your taste buds in some of South America's best cuisine.
History and Design in St. Louis
St. Louis is an underrated destination to explore and study interior design. While in recent years more modern buildings have gone up, the area has done a remarkable job of preserving gems from the past. Check out iconic places such as Union Station, Fox Theater and more during your time in the United States!
Holocaust & Anne Frank Historical Tour
Anne Frank's life and diary is synonymous with the Holocaust and the plight of Jews in WWII. On this 7-day tour, discover her home and the Nazi camps that bring thoughtful contemplation to your current knowledge of dark history and expand your education even further.
Human Rights and Buddhism in Myanmar
Myanmar is a country full of history and spirituality, but beyond the beauty lie serious human rights issues related to freedom of speech, religion genocide and more. To get an insider's look at what's happening around the world, travel abroad and connect with local organizations as well as residents of the area to get a deeper understanding of the bigger picture. This trip's highlights include visiting the Yangon Buddhist University, various pagodas and more.
Humanitarian Efforts in Rio de Janeiro
After this humanitarian educational trip to one of Rio de Janeiro's favelas, your group will leave with a great sense of gratitude, admiration for the resilience of people, and a desire to return. Join us for this humanitarian trip abroad helping one of the most vulnerable groups in Brazil.
Humanitarian Trip to Santarém
After spending your days immersed in the culture and learning from the people of Santarém while you lend them a hand, this trip abroad is likely to turn into one of many. Join us and help the communities of this beautiful and unique city forge a better and more positive future!
Humanity Tour in Japan
Japan is an amazing country with a long and storied history. Their dedication as a culture to preserve their national heritage is one of the many reasons to come and visit. Join us to study humanities in Japan and learn how climate change affects every aspect of our lives!
Iguazu Falls Adventure
The exquisite Iguazu Falls have awed tourists, locals and indigenous inhabitants for centuries. The falls act as a natural boundary between Brazil and Argentina making the forceful river a significant part of the political and geographical structure of South America.
Interior Design in Florida
Whether you're an interior design student, an art connoisseur or just enjoy great design, when you study interior design in Orlando, Florida you'll experience a variety of design and architecture styles, methods and mediums. The city's interior design aesthetic makes its mark within the worlds of hotels and hospitality, entertainment, food and beverage and leisure.
Interior Design in Massachusetts
If you've ever wanted to study interior design as it was during the first days of America, Boston is the place to do it. With almost 300 years of architecture and history to explore, it's a living, walkable timeline. From the designs of yesterday to the designs of tomorrow, there's a place in Boston for you to see it all.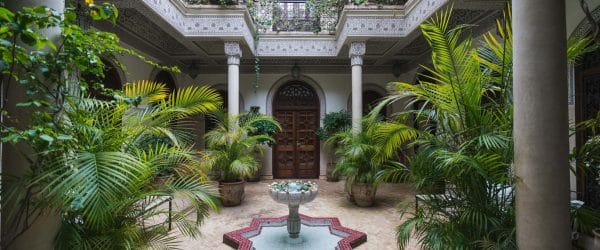 Interior Design in Morocco
On this trip to study design in Morocco, you'll get to take in this beautiful coastal country and magical desert landscape. Explore the unique design style of Moroccan craftspeople with a local interior designer who specializes in Moroccan design, but you'll also get to visit Casablanca, Fez, and Marrakech to shop with the local artisans. After this trip, Moroccan style will be in your veins forever!
Interior Design in Seattle
Seattle is a great place to study interior design and architecture. Its rich history makes it incredibly diverse in building style and decor. From the most modern and minimalist to Klondike Gold Rush era buildings, you can see it all in the Emerald City.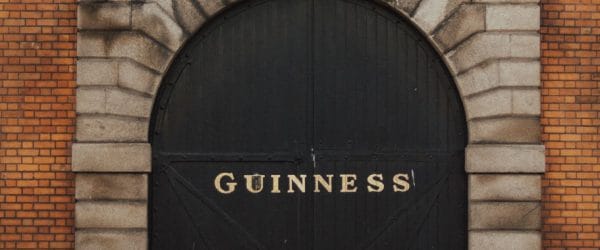 Ireland Cultural Tour
Ireland is an ancient land of legend and proud history, as well as a forward-thinking innovator in the modern world. On this trip you'll get to know amazing Dublin, as you visit the Guinness Brewery, a whisky distillery, and learn about the Emerald Isle's tragic history of famine, English exploitation and emigration. And of course you'll also visit iconic sites like the Blarney Stone and the Cliffs of Moher. Book your epic Eire adventure today!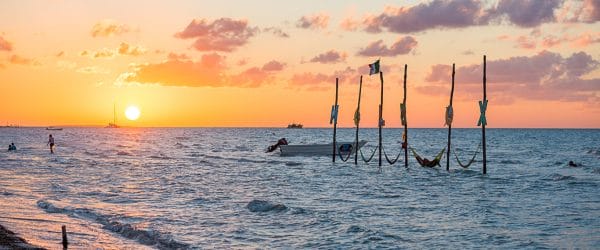 Isla de Vieques Shelter Recovery
Provide a safe and secure home for one or more island families. Work beside like-minded humanitarians in your quest to give back. Enjoy one of the world's beautiful islands and relax in the evening knowing you have given your all during the day.
Island Hopping & Diving in Southeast Asia
The islands of Southeast Asia are known for their rainforests, pristine beaches, fascinating marine life, and spectacular natural beauty. On this epic island-hopping trip, you will go from Cambodia to Indonesia to Malaysia while you study marine science. The trip's highlights include snorkeling off Koh Rong, hanging out with monkeys in Bali's famous monkey forest, visiting an orangutan rehabilitation center, and scuba diving World War II shipwrecks. Book your overseas adventure to Southeast Asia today!
Jamaican Experience
With its white sand beaches and brilliant turquoise waters it's no wonder Jamaica attracts millions of tourists every year! For six glorious sun-soaked days, you'll explore three distinct areas of the island country – from laid back Negril to vibrant Montego Bay and colorful Ocho Rios.
K-Pop Tour in South Korea
South Korea has beautiful landscapes, over 5,000 years of history and culture. Known for its music and art, it's an ideal location to visit for creative and expressive personalities. On this trip to South Korea, you will learn about K-Pop music while visiting the country's top attractions. The trip's highlights include recording your music video, visiting the renowned demilitarized peace zone, and relaxing in the Garden of Morning Calm. Global travel to South Korea today!
Karen Blixen Tour in Kenya
Travel to Kenya for an overseas adventure in women's studies into the world of Karen Blixen revealed in her famous book Out of Africa and portrayed in the Academy Award-winning movie of the same name. Visit her home and the Ngong Hills she treasured and learn about her life and loves, tragedies and heartaches. This trip's highlights include spending a day with the Masai people, visiting the Bomas of Kenya and more.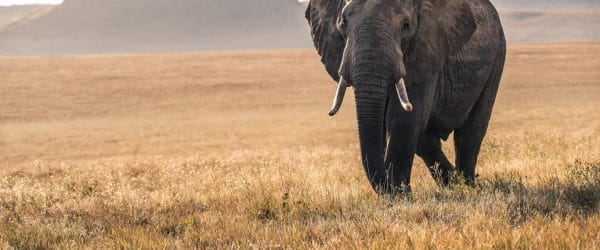 Kenya National Parks Expedition
From clear tropical seas, white sand beaches, and treasured coral reefs to landscapes filled with the largest of animals, Kenya's diversity awaits you. Explore unexpected Africa in breathtaking marine national parks, and of course enjoy incredible safari game drives in Kenya's magnificent land parks as well. You'll grow to love Kenya as you get to know the people who call the coast home and their efforts to preserve both the marine and terrestrial environments here.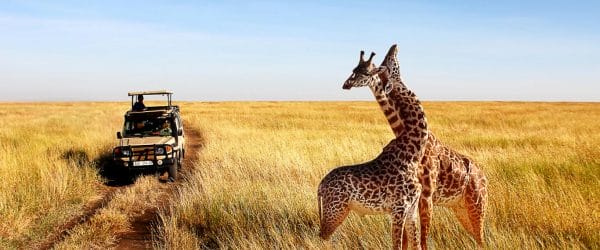 Kenya Safari
Ready yourself for a wild African safari in some of the world's most renowned parks. You'll have the opportunity to gaze upon lions, leopards, buffalo, and zebra. Bare witness to a once-in-a-lifetime Maasai Mara sunrise and while you try to spot Africa's "Big Five".
Kruger National Park, South Africa
Kruger National Park is one of the most sought out sites in South Africa, and one of world's most diverse Safari destinations. Come along with us on this exotic animal adventure!
Linger Longer in Nepal
Nepal, known for its rich culture, lush landscape and extravagant, spiritual temples, is naturally a traveler's magnet. Dive deep into spirituality and nature in the lively cities of Pokhara and Kathmandu. The country's catchphrase is "Once is not enough" and you're about to experience why first-hand.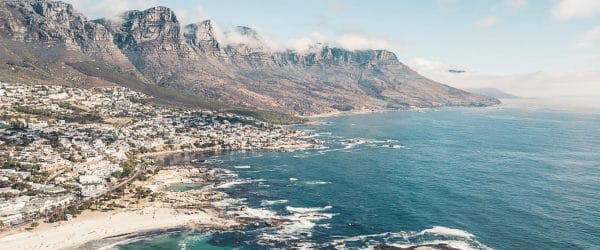 Linger Longer in South Africa
Explore the vibrant city of Cape Town, South Africa! On this 3-Day getaway we'll seek a balance between bustling city and invigorating ocean views to discover the heart of this captivating city. Welcome to South Africa!
Madagascar Eco Tour
Madagascar is known for its avenues of baobabs, crystal-clear waters, and exotic wildlife and nature. From its rainforests to deserts to lemurs, this island nation is a dream vacation for all outdoor enthusiasts. The trip's highlights include diving into the renowned Anosy Lake, feeding fresh fruit to lively lemurs, and the bustling Analakey Market while you learn about the unique challenges and history of this once-isolated land. Plan your overseas adventure to Madagascar today!
Malaysian Adventure
Feel the rush of dynamic Kuala Lumpur, with it's bustling energy and vibrant culture. Escape to the mostly undeveloped Perhentian Islands, where time moves a little slower. Explore ancient temples and get a taste of Malaysia's potpourri of Asian culture and history of Penang, the state known as the "Pearl of the Orient".
Marie Curie Tour in Poland and Paris
Marie Curie was not only a groundbreaking researcher delving into the little-understood field of radioactivity, she was also the first woman to win Nobel Prizes in two different disciplines. Follow in her footsteps from her childhood home in Poland to the haunts of Paris where she lived and performed most of her work as you learn about her life through the perspective of women's studies.
Marrakech Moorish Architecture Tour
Marrakech is a beautiful city steeped in rich history. The incredible intricacies of Moorish architecture are truly a sight to behold. Join us on this fascinating trip abroad to discover the wonders of this Moroccan city like Saadian Tombs, Koutoubia Mosque and more while helping girls achieve their full potential!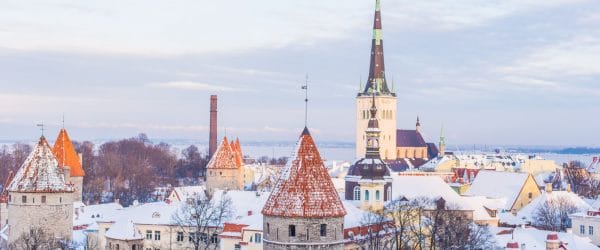 Medieval Tour in Estonia
Explore the clash of cultures in this tiny nation. Parts of the country retain strong Russian influence while other parts embrace the German, Swedish, or Finnish cultures. Throughout the country you will find plenty of medieval architecture and reminders of an ancient history as you travel abroad.
Michelle Obama Tour
Michelle Obama was the First Lady of the United States from 2009 to 2017. She is an activist that has worked for many causes, including children's health, LGBTQ rights, and food sustainability. On this trip to Chicago and Washington D.C., you'll learn about women's studies and Michelle Obama's activism before, during and after her husband's historic presidential term. You'll also visit highlight such as the White House, University of Chicago and more.
Monteverde Cloud Forest in Costa Rica
This immersive experience through the "green lung" of Costa Rica truly highlights the country as one of the top leaders in ecotourism. Through green initiatives, protected lands, and marine conservation (to name a few), Costa Rica is proving that sustainability and environmental respect isn't just a trend, it's a lifestyle.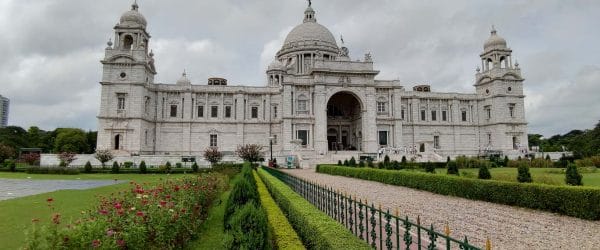 Mother Theresa & the Diversity of Kolkata, India
Full of color, energy and tradition, India is a place that will stimulate all of your senses. Join us for a week and uncover the diversities of India while studying fashion and connecting with local traditions along the way.
Myanmar Microlending Trip
Microlending is a great way to help people in developing countries gather more resources to create better lives, and people can help even if they don't have a ton of money to spare. When you study economics in Myanmar, you'll learn how these loans work and how they impact the lives of some real women in the country.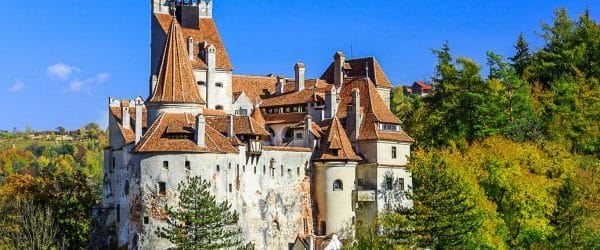 Mystical Romania
Mesmerizing landscapes, historic towns, and mystical castles, oh my! This five days trip covers Bucharest and the southern part of Transylvania, a land of fairy tales, mystical castles, and medieval cities. Come along for this historically rich, not-to be missed trip of Romania.
Mythology Tour of Athens
Athens is one of the original havens of Greek mythology. The city derives its name from the goddess Athena, who won the city's patronage after a bitter contest with Poseidon.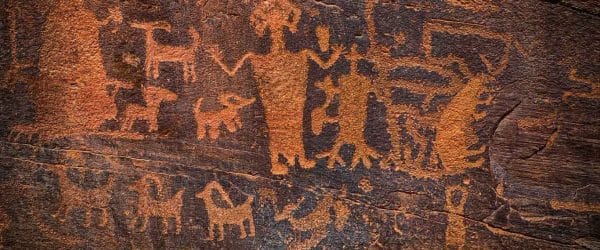 Native American Studies in the U.S. Southwest
The diverse cultures of Native Americans of the Southwest await you on a road trip USA! From Arizona to Colorado to New Mexico, explore the life of early Native Americans hidden in ruins, petroglyphs, and ancient landscapes. Meet the Navajo people and learn their stories and gain an understanding of their lives and challenges. Experience the rhythmic energy of the drums, the songs, and the colorful dancing at the largest Pow Wow in the US.
Netherlands Cultural Tour
The Netherlands is known for its illuminated canal life, fields of blooming color, and windmills under vast skies. With its intertwining of innovation and tradition, the country has attracted tourists for decades and will do so for decades to come.
Niagara Falls for the Photography Enthusiast
Head to Niagara Falls, New York and experience the raw beauty and power of nature, man's unique innovations over the years, and stories from the past. Your study photography tour to this designated National Heritage area will provide you with unique photo opportunities to capture the character and power of an amazing natural wonder forming the backdrop for man-made creations, history, and culture.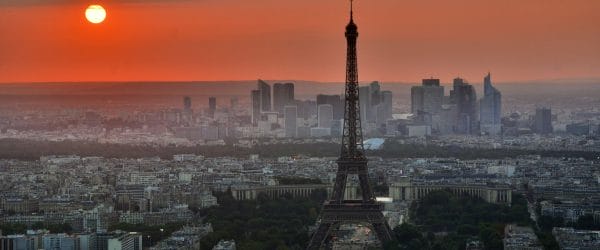 Paris Literary Tour
The 2000-year history and liberated spirit of the City of Light informs the daily lives of her denizens, and perhaps that's what has drawn writers like Ernest Hemingway, Gertrude Stein, and Oscar Wilde to spend time here. On this tour, you'll visit the places which have inspired the authors we revere. Come walk in the footsteps of the giants of literature – and perhaps find inspiration of your own in gay Paris.
Photography in Beautiful Barcelona
With the captivating architecture of Antoni Gaudí, charming streets and seductive landscapes, Barcelona is a photographer's dream. Step off the train and be entranced immediately by the heart of this marvelous city. From the lively square of Plaza Catalunya bustling with tourists, vendors and musicians to medieval architecture of the El Gotic neighborhood, here you will be surrounded by picture perfect moments. Join this study photography tour today to develop memories for a lifetime.
Ping Pong Tour in China
On this trip to China, you will learn about and watch the sport of ping pong while also experiencing the country's top attractions. The trip highlights include walking on the Great Wall of China, exploring the Forbidden City, and touring the city of Shanghai.
Pingzi Sky Lantern Festival in Taiwan
Grab your passport and explore the elegant island country of Taiwan. Combining traditional culture with state-of-the-art technology, the Taiwan Lantern Festival is a dazzling party and one of the biggest and most spectacular lantern festivals in Asia!
Politics and More in Washington, D.C.
Washington D.C., the capital of the United States, is small but important city along the Potomac River. On your tour to study political science here, you'll see up close how the three branches of the federal government – the legislative, executive and the judicial branches – sometimes get along and sometimes don't. The area has several impressive memorial monuments including Lincoln, Washington, Martin Luther King, Vietnam and Korean War veterans, and more.
Portugal: Off the Beaten Path
Portugal is surprisingly undiscovered by travelers in spite of its close proximity to Spain, a popular tour destination in Europe. On this 5-day tour, explore Lisbon, Sintra and Porto, and discover why Portugal is the best kept secret in Europe.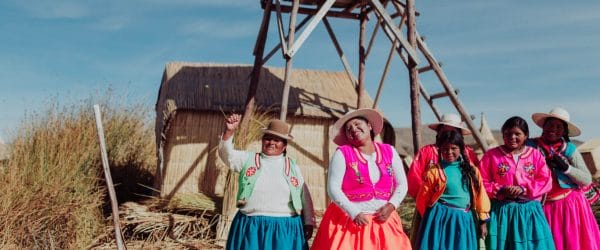 Public Health Trip to Peru
If you're looking to make a difference and have experiences that will stay with you for the rest of your life, Peru is one of the top countries to visit for educational student trips. During your time in the Land of the Incas, you will visit Lima and La Merced, and you will work with two different medical organizations helping the local populace. Sign up to do your bit to help today!
Restless in Bangkok
The bustling metropolis is a real concrete jungle, but her subtle polarity might not be visible by simply looking across the city skyline. Rich and poor, fancy malls and small food carts, modernity and tradition, Buddhism and animism, all merging together to create this vivid international city. Bangkok attracts people from all backgrounds and origin. Step out of the comfort of your hotel and dive in!
Rosa Parks and African American Rights Tour
Welcome to the United States of America! In 1955, Rosa Parks refused to give up her seat to a white man on a bus in Montgomery, Alabama. This led to the Montgomery Bus Boycott, which lasted over a year and gave rise to new pastor Martin Luther King, Jr. as a champion for civil rights. Alabama was the site of many civil rights demonstrations and victories, and it currently hosts many museums and destinations related to the civil rights movement in the United States.
Rwanda Wildlife Excursion
Discover Rwanda ─ its dramatic history, kind people, and incredible wildlife. You'll trek to the home of the magnificent mountain gorilla, and get to see chimpanzees and golden monkeys, too. With each of these unforgettable primates, get up close and watch them go about their daily lives as they feed, play, and care for their young. Also learn about the 1990s genocide in Rwanda and how her people have moved forward through tragedy.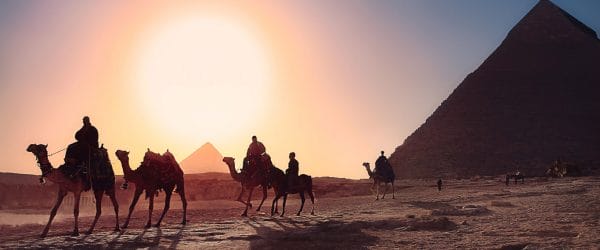 Sail the Nile River
Dating back to ancient times, the Nile River has been one of the most important bodies of water in human history. Join us for a ride along the last stretch of the Nile River, making pit stops along the way at essential landmarks that are found throughout Egypt.
Senegal Short Stay
Welcome to Senegal, the French country on Africa's west coast. Rich with colonial heritage and many natural attractions, Senegal is known for its exciting safaris, nightlife, and historical museums.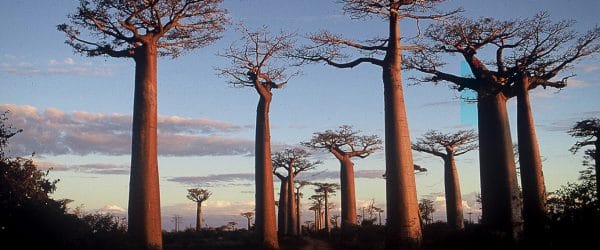 Short Stay in Madagascar
Dip your toes in the exciting culture and unique landscape of Madagascar by discovering a royal city and burial site and the perfect symbiosis of a zoo and botanical garden on this 3-day getaway. Tonga soa eto Madagasikara!
Social Justice & Law Tour in Spain
Begin your trip by learning about the history of Spain's influence around the world and the history of Spanish law. Become immersed in Spanish culture with tours, cultural events, history lessons and museum visits. You'll then spend two days touring and networking at two highly-regarded firms in Spain. Spend an unforgettable day at the capitol's courthouse, where you will see live cases in the courthouse. Top off your trip with a day learning about social justice issues and working at an NGO on your trip to study law in Spain.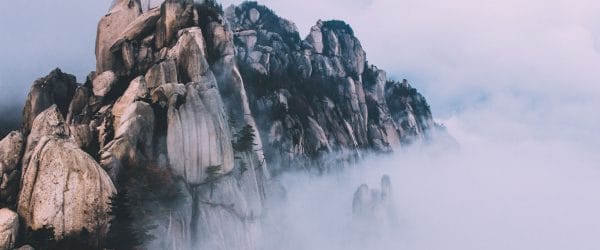 South Korea: Kim Il-Sung Tour
Divided by a militarized border, North Korea and South Korea have beautiful landscapes as well as over 5,000 years of history and culture. On this trip to Korea, you will have an educational yet adventurous experience. The trip's highlights include traveling to North Korea for a Kim II Sung tour, visiting South Korea's demilitarized peace zone, and relaxing in South Korea's Garden of Morning Calm. Plan your global travel to Korea today!
Spanish Language Immersion in Spain
Get ready for an unforgettable educational student trip to Madrid for an unbeatable total Spanish language immersion experience! You'll learn Spanish in an engaging class setting and participate in language exchanges — aka intercambios — for a completely immersive experience. Along the way, you'll learn how to cook traditional Spanish foods like paella, visit Spain's most impressive historical sites, and dance the nights away with your newfound friends! Sign up today and vaya a España mañana!
Spanish Language Immersion in Uruguay
Uruguay is the perfect place to have an adventure while perfecting your Spanish. Student tours of Uruguay will introduce students to the country's rich history, beautiful natural areas, and fascinating culture. Not only will you leave with a deeper understanding of Uruguay, you'll also be more confident in your Spanish language skills!
Spirituality & The Sea in Bali
From cooking Balinese specialties to photographing ancient temples, Indonesia is a cultural experience full of overseas adventures that will intrigue visitors of any age. The sights and sounds of Bali do not disappoint, and the range of activities on this tour will leave you with an entire album of photos. This trip just brushes the surface! We hope you can join us on this week-long tour in the heart of Indonesia.
Spirituality Tour in Cambodia
Mostly abandoned between the 16th and 19th centuries, Angkor Wat is once again the gem of Cambodia. In 1993 there were 7,650 visitors to Angkor Wat. By 2012 there were 2 million visitors per year, and the numbers continue to climb. It's safe to say Angkor Wat is now a major tourist destination, so you'd better visit soon!
St. Petersburg Theatre Tour
The Festival of the Stars of the White Nights was named due to the sun not setting until around 10 p.m. during the Russian summer. This event is perfect for adventures in travel for art lovers who will get to listen to concerts, watch operas, plays, and ballets, and enjoy the museum by night. This cultural event will leave you breathless and inspired!
Study Architecture in New Orleans
New Orleans is an iconic destination and the perfect place for student tours. Whether you want to know more about the rich history of the deep south, meet its warm people, eat its spicy food, or see its colorful sites, there is plenty to experience in The Big Easy.
Study History in Western Africa
On your travel abroad trip to Senegal, you will experience adventures like never before all while gaining a deeper global understanding of our world. The tour highlights include walking with lions, taking a dip in Pink Lake, and enjoying a spectacular African safari.
Study Marine Sciences in Taiwan
The small Island of Taiwan is a magnificent place with many beautiful landscapes and traditional Taiwanese structures. With these adventures in travel, you will be able to explore all that Taiwan has to offer. Visit golden temples, crystal-blue waters, and indulge in traditional Taiwanese cuisine. From north to south, you will have an unforgettable trip and pictures you will want to show everyone.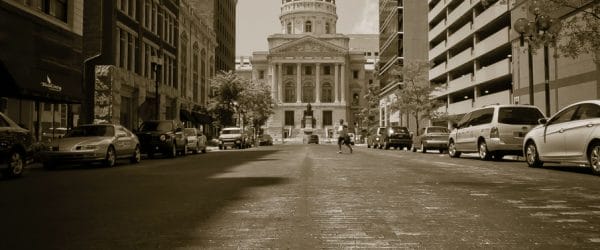 Study Modernism & Postmodernism in Indiana
Columbus, Indiana may be a small town, but it packs a big punch when it comes to mid-20th century architecture. For anyone who wants to study architecture, this incredible off-the-beaten-path trip will have you marveling as you learn how legendary architect I.M. Pei among others was enticed to come to town and create some of his most impressive works. This hidden gem will be the highlight of any budding architect's travel plans!
Study Sustainable Tourism in North Macedonia
On this group trip to North Macadamia, you will immerse yourself into the culture of its people, as well as having some adventures in the country's great outdoors. The trip highlights include visiting the Bay of Bones, enjoying a donkey safari, and boating into one of the world's deepest caves. Plan your travel abroad experience today!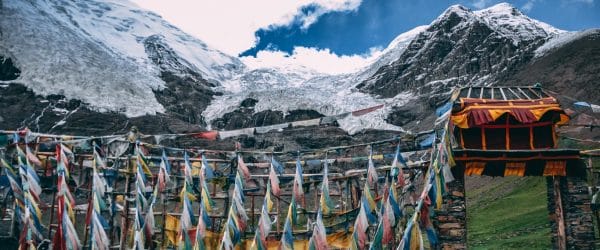 Teach English in Tibet
Due to economic hardship and personal tragedy, many children have been left homeless in Tibet and around the world. However, by taking the initiative to travel abroad and volunteer at one or more orphanages, you can help make a ripple in the lives of these children. By teaching them something new or providing them with mentorship and company, you have the ability to impact childrens' lives positively.