The women of yesterday, today, and tomorrow
Whether it's retracing the life of an influential woman or working hands-on in a women-run organization, these trips combine the history of impactful women and women-led innovations of today. These highly influential trips leave students feeling empowered to come together to support and learn from women everywhere.
Aung San Suu Kyi in Myanmar
Myanmar has centuries-old stupas and is a land full of vibrant religion and traditional practices. With landscapes scattered with gilded pagodas and architecture, it's a must-see country for history buffs and adventurers alike. The highlights of this women's studies-focused journey include learning about the influence of Aung San Suu Kyi on the country's politics, learning pottery in rural areas with locals, and taking flight in a hot air balloon ride. Book your overseas adventure today!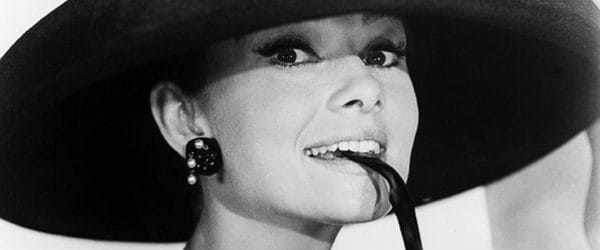 Breakfast at Tiffany's, New York
This trip to New York is the ideal combination of sightseeing and giving back, and is ideal for anyone who loves "Breakfast at Tiffany's." Explore this exciting city with us and enjoy some of the best it has to offer.
Chasing Amelia Earhart Tour
Join us as we travel halfway around the world, learning as much about Amelia Earhart as we can: her life, her accomplishments, the aircraft she flew, and perhaps even what happened to her on her fateful flight.
Discover the History of Cleopatra in Egypt
International travel to Egypt is the perfect way to learn all about Cleopatra and the Greco-Roman period of Egyptian history. Visit some of the most important sites in Alexandria such as Roman Amphitheatre, explore the fascinating museums of Cairo and more. A trip to Egypt is a trip of a lifetime!
Eleanor Roosevelt Tour in New York & Washington DC
Eleanor Roosevelt was the First Lady of the United States from 1933-1945. She was an important political figure and activist, and she's said to have had a great deal of influence during her husband's presidential terms. On this trip with an emphasis on women's studies, you'll learn all about Eleanor's life and how she changed America.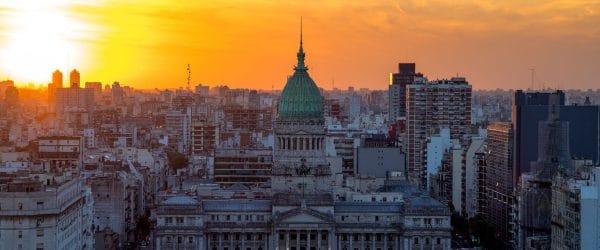 Eva Perón Tour in Argentina
Eva Perón was the First Lady of Argentina from 1946 until her death in 1952. In this post, she worked to help the labor movement and started her own charitable foundation. She is an important figure in women's studies because she ran Argentina's first notable all-female political party, and because of her work in the country's women's suffrage movement. On this tour of Buenos Aires, you'll visit top attractions like Evita Museum, Casa Rosada and beyond.
Female Pharaohs Tours in Egypt
On this trip to learn about the powerful female pharaohs of ancient Egypt, you will get to study anthropology up close in remarkable detail. Visit all the big bucket-list sites like the Pyramids of Giza, the Sphinx, and the Valley of the Kings and Queens, all viewed with a women's studies lens as you embark on an unforgettable journey to connect the women of the past with those of the present.
Fierce Goddesses of India
India is a land that's rich with religious traditions. Roughly 80 percent of the country practices Hinduism, and if there's one thing you should know about the faith, it's that it has an almost endless number of deities. If there's a second thing you should know about Hinduism, it's that there are both male and female counterparts for most deities. Unlike many other religions, Hindu Goddesses are central to the faith and valued just as much the Gods.
Holocaust & Anne Frank Historical Tour
Anne Frank's life and diary is synonymous with the Holocaust and the plight of Jews in WWII. On this 7-day tour, discover her home and the Nazi camps that bring thoughtful contemplation to your current knowledge of dark history and expand your education even further.
Jane Austen History Tour in England
Jane Austen's legacy has survived hundreds of years after her death. On your trip to study literature related to the author, you'll get to see what inspired her, how she lived, where she lived and the places her characters called home. This trip's highlights include visiting sites such as the Jane Austen's House Museum, Jane Austen Centre, Lacock Village and more.
Jane Goodall Tour in Tanzania
Over 60 years ago Jane Goodall arrived at Gombe River in Tanzania to study the local communities of chimpanzees. Her work has brought us closer to our primate relatives who are still being cared for and studied today. Here you'll have a unique opportunity to observe and learn how these wonderful primates shape our understanding of humankind. There is an optional add-on six-day Kilimanjaro climb for the ultimate Tanzania adventure.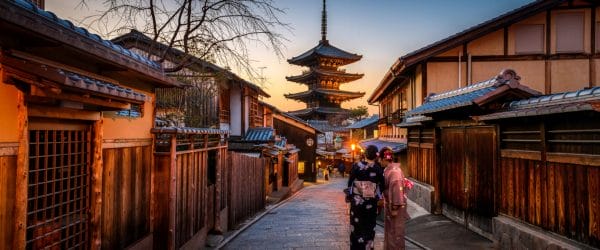 Japan Tour: Ryonen Genso, Zen Nun
Ryonen Genso was a Japanese nun who left a strong impact on the Rinzai school of Buddhism. She was so passionate about joining the monastery, a male-dominated institution, that she held a hot iron against her face, scarring herself, just so the Zen master would allow her through the doors. There, she practiced calligraphy and poetry. Visit the temple she built herself and where she taught local children in need as you study religion in her footsteps.
Joan of Arc Historical Tour
From her beginnings as a peasant girl, Joan of Arc relied on her faith to become a heroine of France during the Hundred Years War. Centuries later, she is now a cultural icon and one of the most revered saints in Roman Catholicism. On this ten-day Women's Studies tour, you'll uncover all the major events of Joan's short yet remarkable life and visits sites such as Basilique Sainte-Jeanne d'Arc. From her birth and upbringing to her mission to free France to her tragic death and redemption.
Karen Blixen Tour in Kenya
Travel to Kenya for an overseas adventure in women's studies into the world of Karen Blixen revealed in her famous book Out of Africa and portrayed in the Academy Award-winning movie of the same name. Visit her home and the Ngong Hills she treasured and learn about her life and loves, tragedies and heartaches. This trip's highlights include spending a day with the Masai people, visiting the Bomas of Kenya and more.
Margaret Thatcher Tour of the U.K.
The United Kingdom is full of new technology and old tradition and where the past comes to life. From its pulsing cities to magical countryside, the United Kingdom is among the top destinations in the world. On this political science trip, the highlights include exploring the grounds of Windsor Castle, riding on the famous London Eye, and touring the renowned University of Oxford campus. Book your overseas adventure today!
Marie Curie Tour in Poland and Paris
Marie Curie was not only a groundbreaking researcher delving into the little-understood field of radioactivity, she was also the first woman to win Nobel Prizes in two different disciplines. Follow in her footsteps from her childhood home in Poland to the haunts of Paris where she lived and performed most of her work as you learn about her life through the perspective of women's studies.
Mary Oliver Tour in New York
New York is known as being the dining and shopping capital, the epicenter of arts, and an architectural darling. Tourists come from far and wide to experience the state's magic, liveliness, and charm. On this trip to New York, you will learn about Mary Oliver and her poems while also taking the time to visit the state's top attractions. The trip's highlights include watching a Broadway show, climbing up the Statue of Liberty, and strolling through Central Park. Book your educational student tour today!
Michelle Obama Tour
Michelle Obama was the First Lady of the United States from 2009 to 2017. She is an activist that has worked for many causes, including children's health, LGBTQ rights, and food sustainability. On this trip to Chicago and Washington D.C., you'll learn about women's studies and Michelle Obama's activism before, during and after her husband's historic presidential term. You'll also visit highlight such as the White House, University of Chicago and more.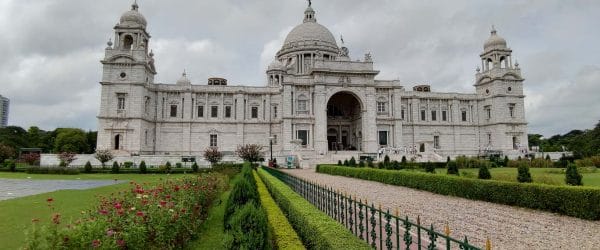 Mother Theresa & the Diversity of Kolkata, India
Full of color, energy and tradition, India is a place that will stimulate all of your senses. Join us for a week and uncover the diversities of India while studying fashion and connecting with local traditions along the way.
The Laura Ingalls Wilder Experience
American author Laura Ingalls Wilder captured the life of a pioneer family that moved throughout the American midwest. Her work is held close in the hearts of millions of readers. Come along as we explore many of the places Laura Ingalls Wilder mentioned in her books to gain a better appreciation of what life was like for her growing up over 100 years ago.
The Marie Antoinette Experience in Paris
Whether Marie Antoinette actually uttered those four famous words is up for debate. What is known is that she sparked a revolution of elaborate living, high fashion and fine dining. Your international travel adventure will bring you closer to understanding the historic life and times of France's Queen during the French Revolution.
The Power of Women in Ancient Crete
The island of Crete has a charismatic harbor in the glistening Mediterranean. From its beaches to ancient treasures to vibrant cities and magical villages, the island has wonder and you'll feel a kindred spirit there. On this trip to Crete, you will enjoy the adventure of its incredible landscape while also learning about the history of women in its ancient traditions and sites. The trip's highlights include exploring Zeus Cave, visiting the Palace of Knossos, and sailing to islands on the Mediterranean sea. Travel abroad for women's studies in Crete today!
Touring the City of Lights
Paris is a city on practically every must-see list of international travel destinations. Travel there and spend a week touring some of its most famous and iconic sites such as the iconic Eiffel Tower, Arc de Triomphe, Champs-Elysées and more. Learn what it means to be Parisian for just one week.
U.K. Tour to Study Suffragist Emmeline Pankhurst
Manchester was Emmeline Pankhurst's home, as well as the site of many of the women's suffrage meetings and demonstrations. You'll get a glimpse into the women's suffrage movement in the United Kingdom and the state of gender equality in the country today as you study women's rights in the U.K.
Women's Rights & Political Science in North America
Spend a week-long road trip USA visiting the main sites of the suffragist movement. See places where brave women rose up and demanded more from the men in their lives, their government and the world around them.