Will you choose sweet or savory?
Join us on an adventure jam-packed with eatery tours, cooking classes and sampling delicious culinary creations from all over the world. These trips will leave you feeling full, both of food and of worldly sensations.
A South Korean Foodie Adventure
Your banchan journey will lead you to the most amazing bibimbap, teach you how to make the lightest dumplings and the spiciest kimchi, you will picnic on a mountain top, and dine like royalty on the river. This culinary world travel adventure is a trip of a lifetime experience waiting for you to join in.
Agriculture in Coastal California
Arrive in San Francisco, depart from Santa Barbara and delight in the wonder of Coastal California. Engage with experts in the fields of agriculture and aquaculture. Relish fresh, coastal cuisine, and gaze at the unparalleled vistas.
Amalfi Coast Culinary Adventure
Travel to Italy to experience the spectacular place that is the Amalfi Coast — a UNESCO World Heritage Site. On this tour, you'll visit Rome, Naples, take part in a pizza cooking class and even try on some of your Italian langauge skills. You won't want to miss this!
Annual Cheese Festival in Gruyeres, Switzerland
Gruyères happens to be the cheese capital of Switzerland and is where the annual cheese festival is held; this is where our journey centers. Any cheese lover will be enamored with Gruyères. Along this adventure we will be exploring the history and culture of Switzerland and partaking in some local artisan cheesy delights.
Art, Cuisine, & Sustainability in Porto, Portugal
Porto has breathtaking medieval architecture, lively music, wonderful food and amazing wine. The best way to experience Porto is by walking her medieval streets full of vibrant art and azulejo tiles. Have your camera at the ready, there will be many photo opportunities! Porto is a bustling city by day that turns romantic and soft at night.
Buenos Aires Immersion
Ignite all of your senses as you dive deep into the rich & colorful culture of Buenos Aires, Argentina. This 11-day adventure has it all. Explore bustling city life, practice the art of empanada making, get in touch with the natural world & gaze upon some of the world's tallest peaks, and experience the lifestyle of Argentinian Gauchos. Come along with us!
Gastronomy in Guatemala
With eternal spring, two oceans, numerous adventures available, and deeply colorful culture, Guatemala is the place for you! Join us on this ultimate experience of Guatemala as we taste our way through this beautiful country.
Get a Taste of Rome's Food Festivals
Here you can experience all the biggest Italian festivals rolled into one epic, week-long journey. As you consider your next adventures in travel, think about experiencing the best food and wine Italy has to offer. From zeppoles to Michelin star dining experiences, your foodie adventure will encompass all that is Italian cuisine.
La Tomatina Festival in Spain
Do you love tomatoes? No, do you really love tomatoes? Time for Buñol, Spain's La Tomatina, the infamous annual tomato fight. While there, you'll get to check out the historic city of Valencia on the Mediterranean coast, enjoy a beach day and gorgeous mountains — and of course revel in three dump trucks' worth of tomatoes along with 1,000 of your new best friends. Sign up today to join in this massively silly tradition!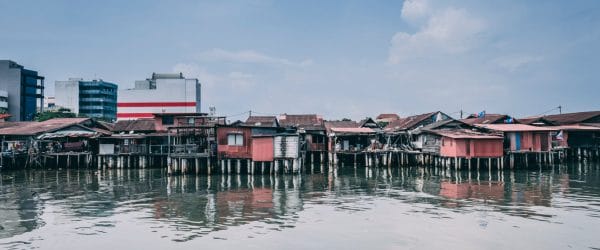 Malaysian Hawker Culinary Experience
As you discover new tastes and textures, you will understand why Malaysian food popularity is on the rise. Particularly if you dine with an amazing ocean view!
Spanish Language Immersion in Spain
Get ready for an unforgettable educational student trip to Madrid for an unbeatable total Spanish language immersion experience! You'll learn Spanish in an engaging class setting and participate in language exchanges — aka intercambios — for a completely immersive experience. Along the way, you'll learn how to cook traditional Spanish foods like paella, visit Spain's most impressive historical sites, and dance the nights away with your newfound friends! Sign up today and vaya a España mañana!
Tapas Tour in Spain
Many visitors to Spain are confused at first when a server automatically brings out a small dish of olives, goat cheese or Iberian ham on croquettes along with a drink order, but tapas are a wonderful tradition that deserves its own tour. You'll enjoy the local variants while seeing some of Spain's most iconic sights through Madrid, Toledo, and Barcelona. Bring your appetite as you embark on this epic culinary studies tour of Spain!
Tour of the Texas BBQ Trail
This Road Trip USA adventure to study nutrition will take you on a week-long dining excursion to some of the best barbecue places in Central Texas, linked via the Texas Barbecue Trail. Start in Austin, where you can take in the musical and cultural highlights of this dynamic capital city. Finish in San Antonio, enjoying the historical sights such as the Alamo and the fun of River Walk.
Ultimate Europe Food Tour
Join us on this once in a lifetime food tour. Experience some of the world's finest cuisines, meet 5 star chefs and discover unparalleled flavors all while soaking up Europe's top sights and scenery. Explore 3 countries in this ultimate foodie tour — Spain, France and Italy!