103 million children around the world lack basic literacy skills
There are 57 million children who don't go to school. Providing a child an education is one of the most impactful solutions for creating sustainable development. Children are the future, and ensuring that education around the world is inclusive and available is absolutely essential.
Make an Impact on Education

Teach abroad! There's a wide variety of what you can bring to communities around the world like English, health, family planning and entrepreneurship skills.
1 of 1

Groups have provided the tools and resources needed to build durable structures as well as building schools and teaching communities how to build more.
1 of 1

Participate in Project Light, where you will give the gift of light to school children so they can read and study after the sun goes down.
1 of 1
Where will you make your difference?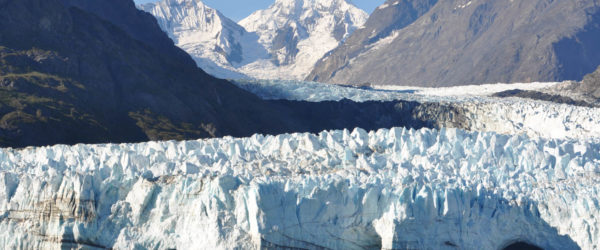 Alaska Arctic Tour
Take a ride on the Aurora Winter Train during Spring break Learn about climate change first hand along the Alaska Railroad starting in Anchorage and concluding in Fairbanks. Enter the arctic circle for 2 days on this incredible adventure and enjoy a grey whale watching tour, a visit to one of the northernmost cities, explore the Anchorage Museum, flightsee in Denali, witness the aurora borealis and trek Fairbanks by dog sled.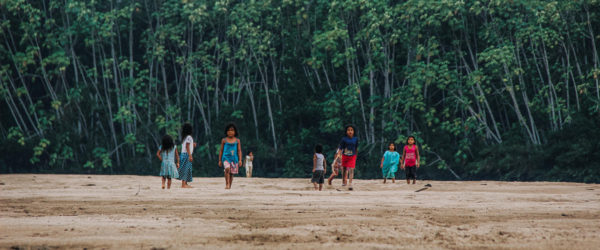 Amazon Medical Expedition
In partnership with International Medical Relief, your team will live and work on the Amazon River in the heart of the rainforest. Your group will be providing medical relief and education on hypertension, diabetes, smoking, and sexually transmitted diseases in addition to basic hygiene, water storage, sanitation, and mosquito/insect control.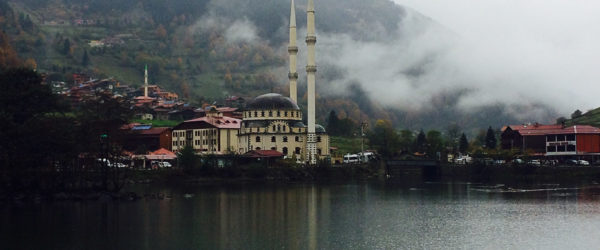 Ancient Civilizations in Turkey
With its unique position as the bridge between Europe and Asia, the nation of Turkey has long been an important location for human civilizations. Turkey is filled with important landmarks that open a door to these ancient civilizations.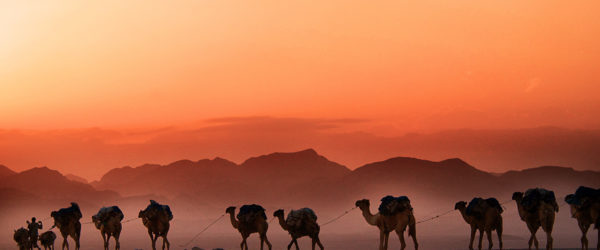 Ancient Kingdoms of Ethiopia
Soak in Ethiopia's rich and fascinating history on this four-day tour of the ancient kingdoms. This exploration of Africa's only unconquered state will include the famous rock-hewn churches of Lalibela, the ancient kingdom of Axum, the 'Camelot of Africa' at Gondar, and culminating in the natural wonder of the Simien Mountains.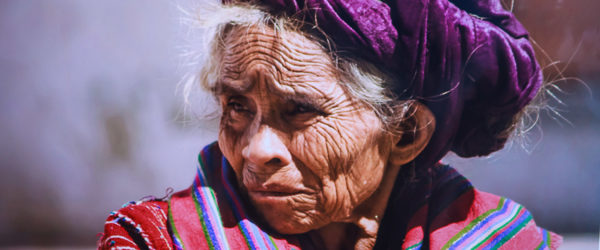 Andes Mountains Medical Expedition
Join us in partnership with International Medical Relief for a trip to Lavalle, Argentina in the Mendoza region of the Andes! This beautiful area will feed your senses with magnificent views of the beautiful wineries, olive groves, fruit orchards, and the highest mountain in the Western and Southern hemisphere, Aconcagua.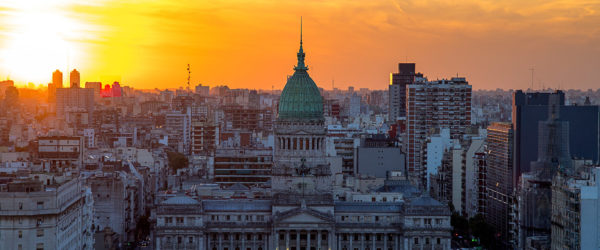 Argentina Short Stay
Get a taste of Argentina by experiencing the La Boca neighborhood in Buenos Aires with its exciting street artists and brightly painted zinc shacks. Explore El Tigre and its surrounding islands in the Paraná Delta by river boat on this 3-day getaway. ¡Bienvenido a Argentina!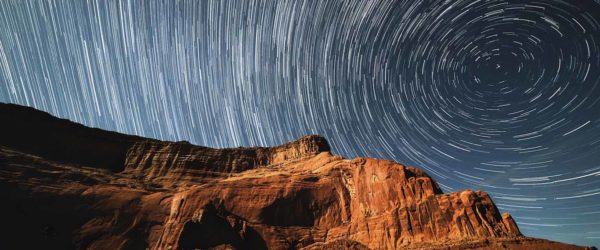 Astronomy Tour of Chile's Atacama Desert
While many visitors to this South American nation think immediately of its southernmost climes and glaciers on the edge of Antarctica, in the north of the country lies the rugged jewel of the Atacama Desert. The area is home to incredible sights like the Moon and Mars Valleys, the Atacama Salt Flats, live volcanoes – and stunningly clear night skies.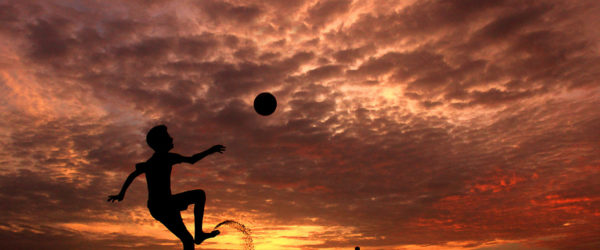 Athletic Engagement in Samoa
Apia is the capital of Samoa, located on the north coast of the island of Upolu. It's the perfect home base for interesting Samoan adventures and sharing your love for sports with the local schools. Come along on a once in a lifetime opportunity to share the joys and benefits of athletics!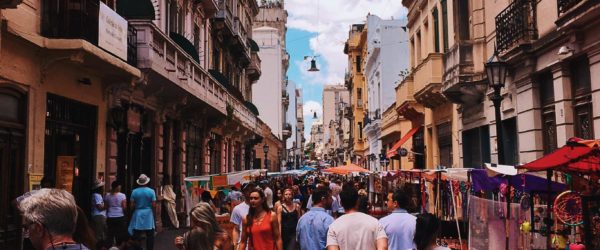 Buenos Aires Immersion
Ignite all of your senses as you dive deep into the rich & colorful culture of Buenos Aires, Argentina. This 11-day adventure has it all. Explore bustling city life, practice the art of empanada making, get in touch with the natural world & gaze upon some of the world's tallest peaks, and experience the lifestyle of Argentinian Gauchos. Come along with us!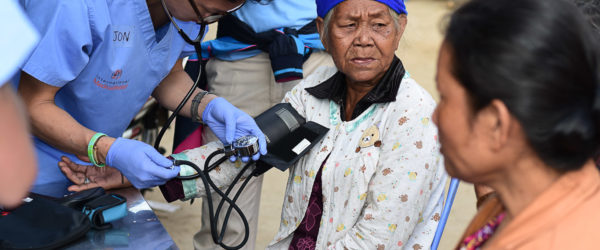 Cambodia Medical Expedition
Cambodia's tragic history defined by decades of political unrest, violence, and poverty has surprisingly shaped an inspiring, optimistic and warm population. This poignant intersection of a painful past and developing present leaves no visitor untouched.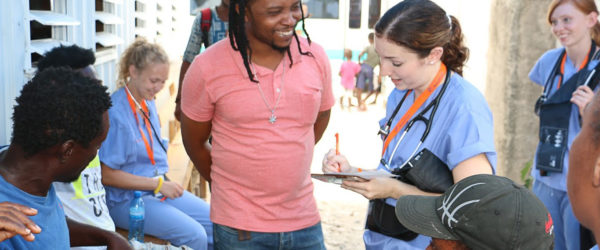 Caribbean Medical Expedition
In partnership with International Medical Relief, join us as we travel to Haiti for medical relief and public health education. The Haitian culture is incredible and diverse, with much strength and resolve.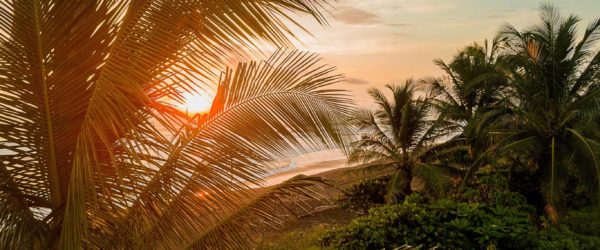 Costa Rica Medical Expedition
Costa Rica's charm lies in its lush rain forests, unspoiled beaches and abundance of wildlife. With 24% of the population under 15 and 11% over 60, you will care for patients of every age in partnership with International Medical Relief.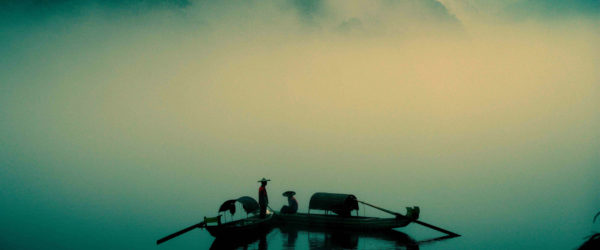 Dams & Water Flow in China
China has both a dazzling modern face as well as the world's oldest continuing civilization. From its temples to its history to its landscape, this country is rated among the top tourist locations for a reason! On this trip to China, you will learn about the water flow and dams in China while experiencing its top attractions. The trip highlights include walking on the Great Wall of China, exploring the Forbidden City, and touring the 70-meter high Logging Dam. Global travel to China today!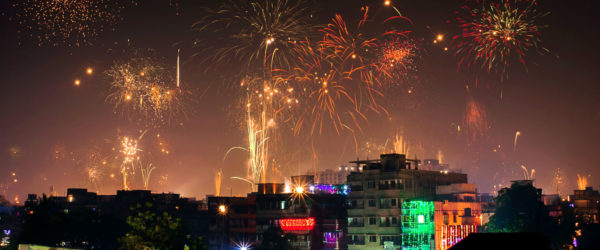 Diwali in India
Come to the magical land of India and get ready to celebrate one of the most cherished celebrations, Diwali! A five-day Hindu festival, Diwali celebrates the triumph of good over evil, and light over dark. Many say you have not seen India if you have not visited during Diwali!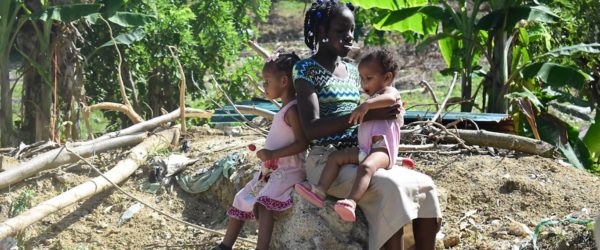 Dominican Republic Medical Expedition
We will be traveling to villages surrounding the province to provide patients with much needed health care services, dental care, education and medications. In partnership with International Medical Relief, it will be your group's priority to provide care for the people of the Dominican Republic who can't access care.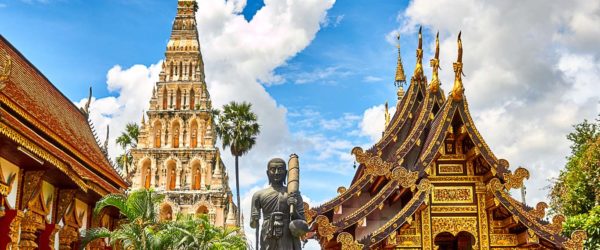 Elephant Nature Park Short Stay
Get a taste of northern Thailand on this 3-day excursion to Chiang Mai! Explore beautifully constructed white and gold temples, elephants living in a safe, protected area, and unforgettable panoramic views. ยินดีต้อนรับสู่ประเทศไทย!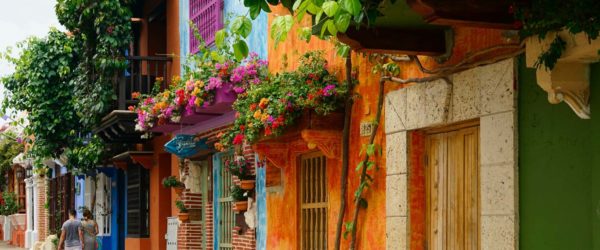 Engineering & Construction Tour in Colombia
Colombia is a verdant wonderland known for its colonial and contemporary cities, bright and bold avenues, and lively people. On this trip to Colombia, you will volunteer to teach engineering and construction while visiting the country's top attractions. The trip's highlights include learning how to brew the perfect cup of coffee, zip-lining through the rainforest, and trail-riding through the Andean mountains. Book your volunteer teaching trip to Colombia today!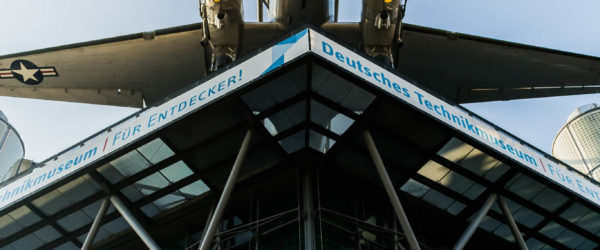 Engineering in Germany
German engineering is some of the most admired in the world, and Berlin is one of the most exciting places to study engineering. You'll visit unique museums that cover every topic from the theoretical to the concrete, and see everything from idea to schematic to result. From the Game Science Center to the Museum of Transport and many more, this engineering-focused trip will leave you with a better understanding of how the world around you works.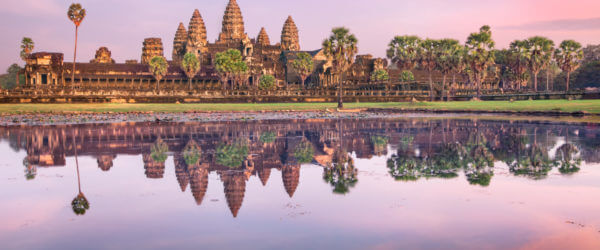 Explore Cambodia
Ready yourself for a trip packed full of surprise as you venture through Cambodia. Journey through Cambodia's most treasured sites in Phnom Penh. Discover the wonder of Siem Reap where you will spend time exploring the largest temple complex in the world – Angkor Wat.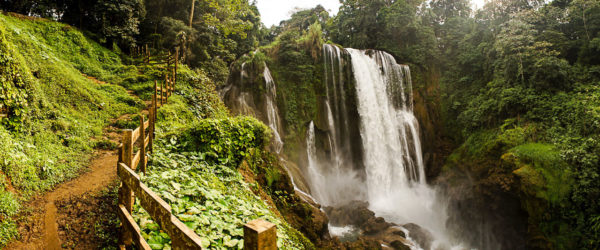 Explore Honduras
There's so much to discover in Honduras! You'll adventure through quaint historical towns, take in breathtaking landscapes of coffee and sugarcane plantations, and zip-line through the rain forest canopy. Of course, this trip would not be complete without visit to the extraordinary Mayan ruins at Copán.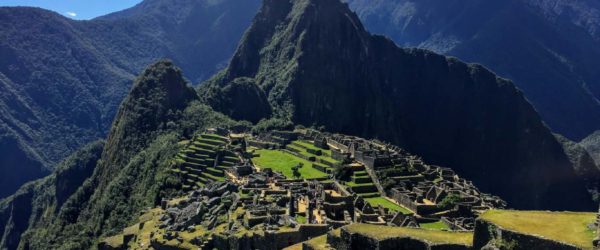 Explore Peru's Sacred Valley
A country full of diversity in terms of landscapes, environment, culture and culinary delights, Peru is a must-visit for any adventurer. However, beyond the epic adventures, Peru faces problems related to human rights and gender inequality. Travel abroad and get a deeper understanding of these issues by connecting with locals and reputable organizations in the communities you visit. This trips highlights include the spending a night in the Skylodge, exploring Machu Picchu and more.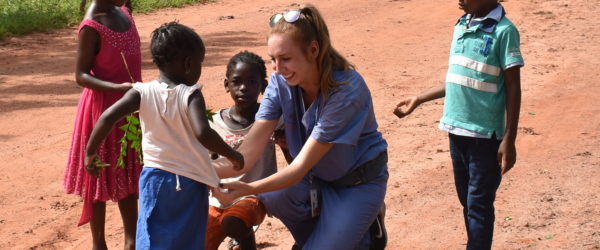 Gambia Medical Expedition
The Gambia is known as one of the most culturally rich countries on the African continent, with many tribal and ethnic groups living peacefully side-by-side. In partnership with International Medical Relief, we have been invited by the Ministry of Health to provide aid to these populations.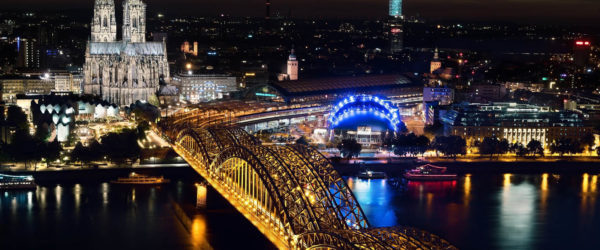 German Language Immersion in Cologne
Improve your German by getting a first-hand experience of German culture. Travel abroad to Cologne to immerse yourself not only in the language but also in the art and history of the city. This trip will also allow you to spend time teaching at a local school so that you can further experience the local culture.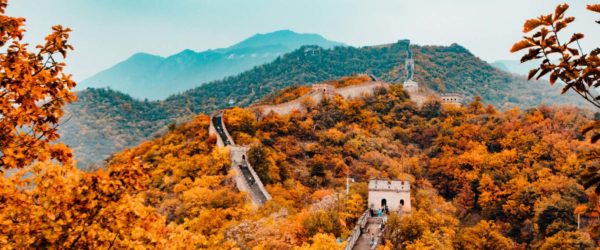 Great Wall of China Trekking Expedition
Getting to trek through the Great Wall of China will leave you with amazing memories and photos. Enjoy camping under the stars and experience eco adventures that most people don't get the opportunity to do. See the surrounding mountain ranges of the area, travel through forest trails, and set foot on something that has been a part of history for centuries all while breathing in fresh air and learning about Chinese history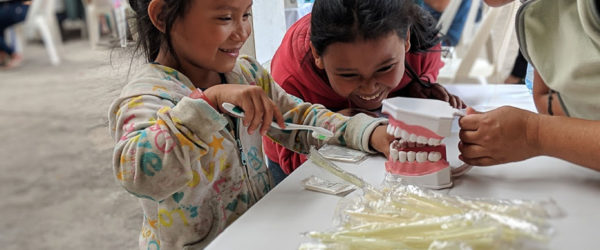 Guatemala Medical Expedition
Welcome to La Antigua, a small city in south central Guatemala known for its colonial and Spanish baroque architecture, active and dormant volcanoes, multi-colored buildings, secret doorways and warm people. In partnership with International Medical Relief, your group will host clinics in the beautiful valleys around La Antigua and in schools and orphanages near the city.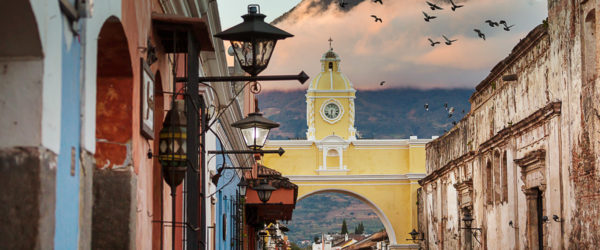 Guatemala Short Stay
This four day teaser is the perfect trip to get a taste of what Guatemala has to offer. Venture to Tikal, what was known to be the Mayan superpower dating back to the 6th century B.C. Explore the ceremonial center, temples and surrounding palaces that few have ever laid eyes on!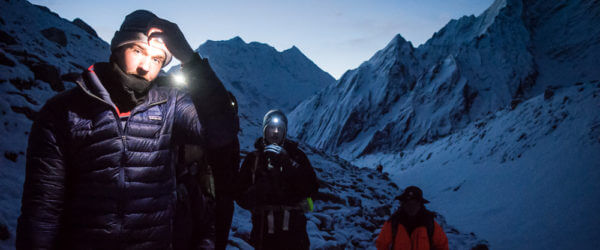 Himalayan Medical Expedition
Join our partner organization, International Medical Relief in Nepal for a heart-pounding adventure through the heart of the Himalaya's where you will trek with local Sherpas to remote communities in order to offer acute medical care.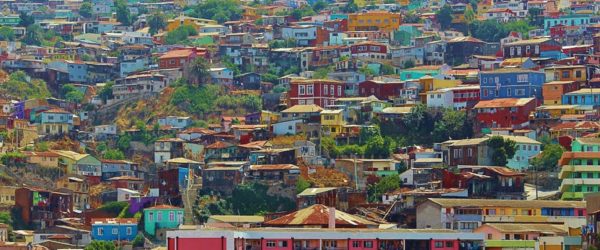 Historical Tour of Chile's Dictatorship
Travel to Chile to take a historical tour of its dictatorship, visit human rights museums and discover the key that unlocks their future. Immerse yourself in Chile's exciting culture on this 7-day tour and indulge your taste buds in some of South America's best cuisine.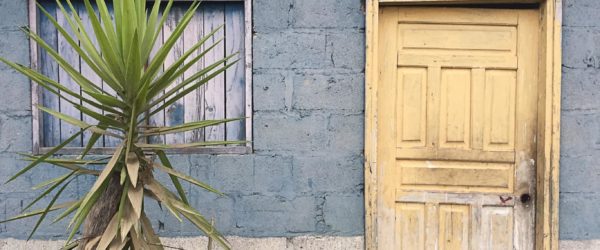 Honduras Medical Expedition
Welcome to Honduras, a country known for its natural beauty and extreme poverty, with more than 50% of the population destitute. Health care is almost nonexistent in the rural areas of the country where your team will work in partnership with International Medical Relief.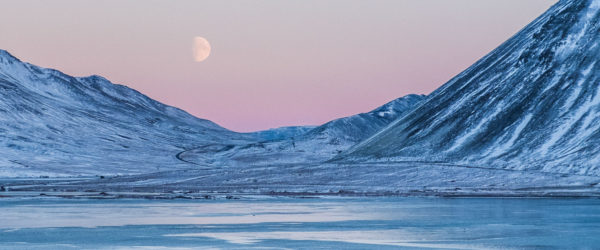 Iceland Arctic Tour
Explore the Arctic Ocean by cruise ship as it circumnavigates Iceland during your summer vacation. Embark in Rekyjavik after a guided tour with an expert in climate change and professor from Rekyjavik University. During this LNT Certified tour, make steps at UNESCO World Heritage Site Breidafjordur Bay, Lake Myvatn Nature Reserve, take part in an impact project in partnership with Ecology Project International and Travelers Against Plastic, visit islands, glaciers and see the aurora borealis.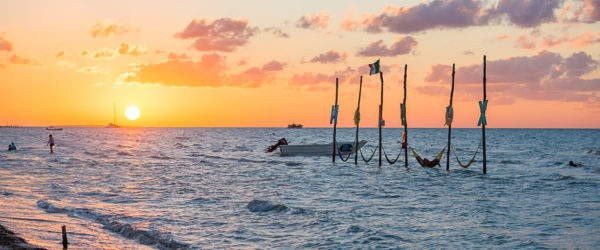 Isla de Vieques Shelter Recovery
Provide a safe and secure home for one or more island families. Work beside like-minded humanitarians in your quest to give back. Enjoy one of the world's beautiful islands and relax in the evening knowing you have given your all during the day.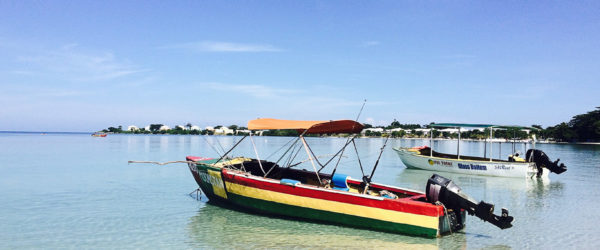 Jamaican Experience
With its white sand beaches and brilliant turquoise waters it's no wonder Jamaica attracts millions of tourists every year! For six glorious sun-soaked days, you'll explore three distinct areas of the island country – from laid back Negril to vibrant Montego Bay and colorful Ocho Rios.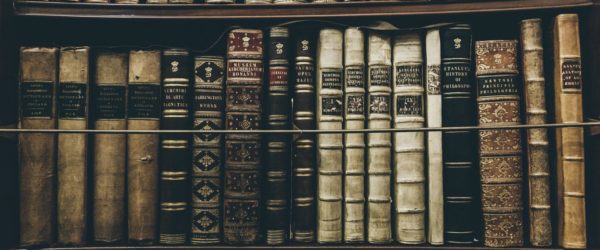 Jane Austen History Tour in England
Jane Austen's legacy has survived hundreds of years after her death. On your trip to study literature related to the author, you'll get to see what inspired her, how she lived, where she lived and the places her characters called home. This trip's highlights include visiting sites such as the Jane Austen's House Museum, Jane Austen Centre, Lacock Village and more.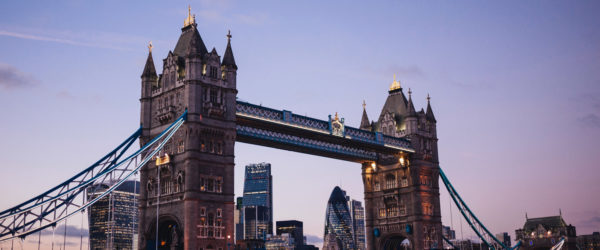 John Locke Philosophy Tour
Study philosophy while enjoying all that the United Kingdom has to offer. The history of education that permeates Oxford University and London are unsurpassed. Join like-minded philosophers in the quest for a better life for all. This trip's highlights include an Oxford University Lecture Series, visiting the John Locke Institute and more.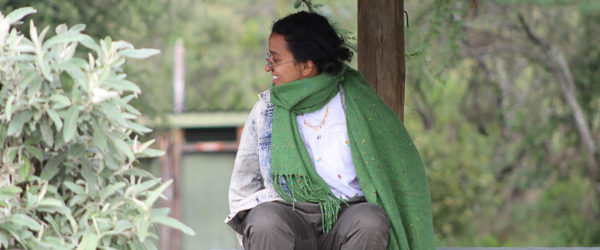 Kenya Medical Expedition
In partnership with International Medical Relief, we continue to make a difference in Kenya as we return to aid survivors in this land of continued healthcare peril. Participate in a truly 'Out Of Africa' experience and bring aid to those living in disadvantaged situations without access to medical and dental care.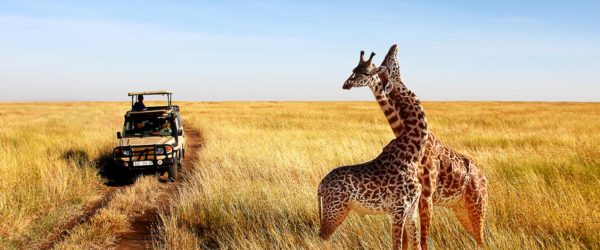 Kenya Safari
Ready yourself for a wild African safari in some of the world's most renowned parks. You'll have the opportunity to gaze upon lions, leopards, buffalo, and zebra. Bare witness to a once-in-a-lifetime Maasai Mara sunrise and while you try to spot Africa's "Big Five".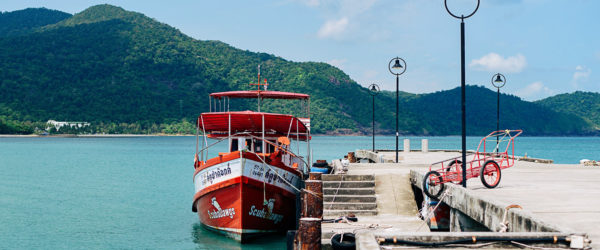 Koh Rang, Cambodia Medical Expedition
Encompassing a number of picturesque islands, the Koh Rong Archipelago delivers the kind of off-the-radar experience that many of South East Asia's islands offered 30 years ago prior to a rise in tourism; where white sand beaches, protected reefs, and jungle-covered hills remain untouched. Worldwide Navigators has partnered with International Medical Relief, Song Saa Private Island and the Cambodian government to provide healthcare to islanders living within the Archipelago of the Thailand Gulf.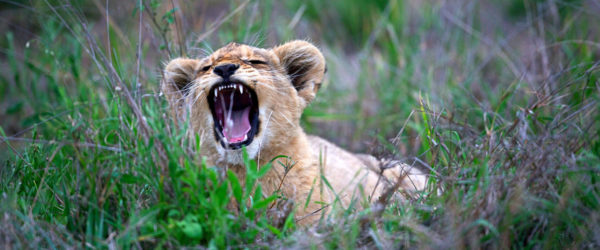 Kruger National Park, South Africa
Kruger National Park is one of the most sought out sites in South Africa, and one of world's most diverse Safari destinations. Come along with us on this exotic animal adventure!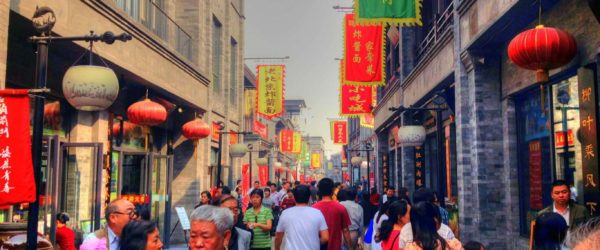 Learn Mandarin in China
When you travel abroad to Beijing for this language immersion tour, you'll get the chance to experience a beautiful and fascinating city while improving your Mandarin! Choose a trip to Beijing to learn about the people and culture of one of China's most important cities. Top sites in this trip include  the Forbidden City, the Great Wall of China and beyond.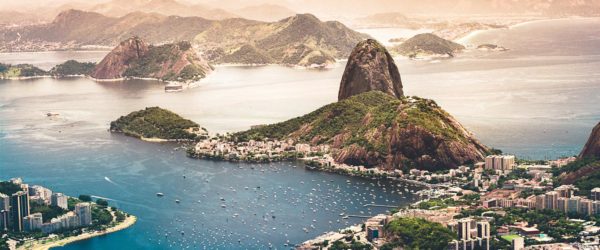 Linger Longer in Brazil
Get a taste of one of the most lively countries in the world on this 3-day tour. Relax on the world-renowned beaches of Ipanama, discover some of the most spectacular panoramic views in the world and experience a Brazilian sunset by cruise. Bem vindo ao Brasil!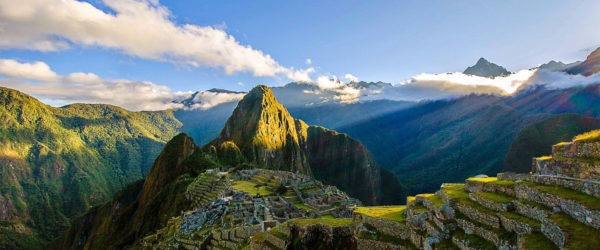 Machu Picchu & Inca Trail Trek
Traverse this epic trail across an amazingly diverse array of landscapes, mountains, forests, jungles,  OH-MY! With four days of trekking you'll be able to take in some of the most striking wonders of the Andes. Rest and rejuvenate in the spas of Aguas Calientes before making the vertical hike up to Machu Picchu.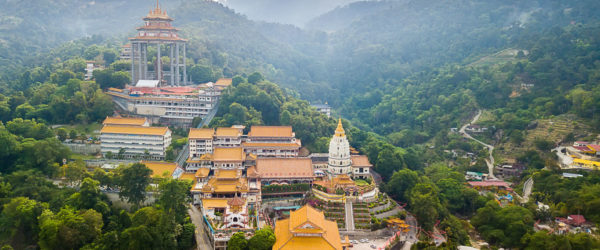 Malaysian Adventure
Feel the rush of dynamic Kuala Lumpur, with it's bustling energy and vibrant culture. Escape to the mostly undeveloped Perhentian Islands, where time moves a little slower. Explore ancient temples and get a taste of Malaysia's potpourri of Asian culture and history of Penang, the state known as the "Pearl of the Orient".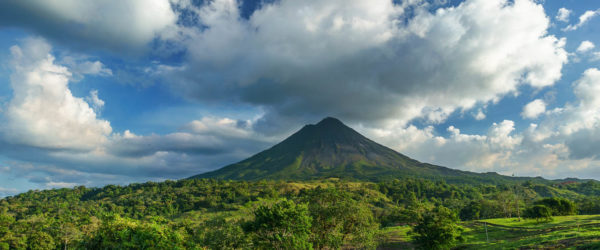 Monteverde Cloud Forest in Costa Rica
This immersive experience through the "green lung" of Costa Rica truly highlights the country as one of the top leaders in ecotourism. Through green initiatives, protected lands, and marine conservation (to name a few), Costa Rica is proving that sustainability and environmental respect isn't just a trend, it's a lifestyle.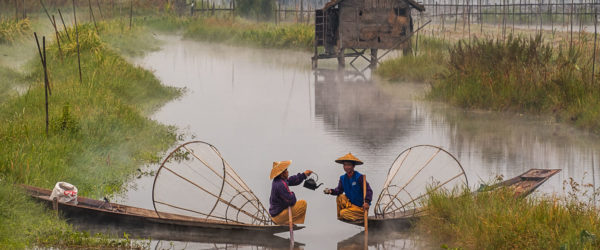 Myanmar Medical Expedition
In partnership with International Medical Relief, we will venture to small city communities and remote villages around Yangon (formerly Rangoon). You will hold clinic in small Buddhist temples, under tarps in the middle of the village, in orphanages, or in the simple homes of the people you will treat.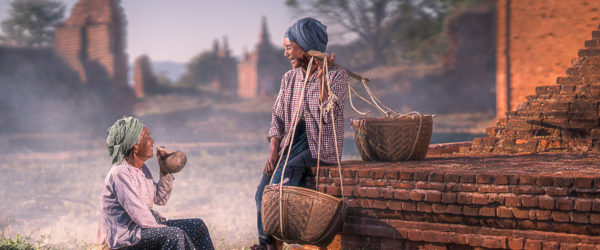 Myanmar Short Stay
Venture into the plains of one of the world's least-touched places by travelers, Bagan in Myanmar. Discover Bagan and its thousands of ancient ruins by scooter, horse cart or by hot air balloon. Unveil its unique history while summiting the peak of a 12th century pagoda. မြန်မာမှကြိုဆိုပါ၏!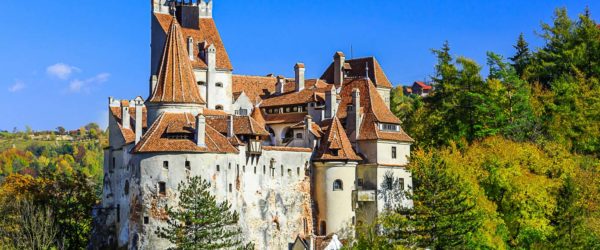 Mystical Romania
Mesmerizing landscapes, historic towns, and mystical castles, oh my! This five days trip covers Bucharest and the southern part of Transylvania, a land of fairy tales, mystical castles, and medieval cities. Come along for this historically rich, not-to be missed trip of Romania.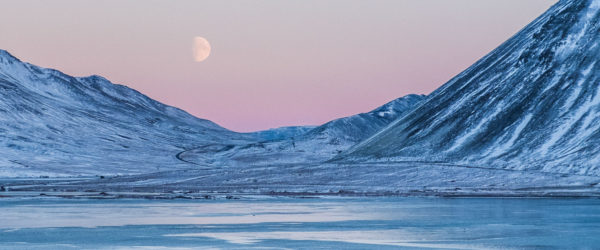 Norway Arctic Tour
Begin your Arctic educational tour in Tromso, Norway, a certified Sustainable Destination and embarkation point for your semi-private boating adventure. Study the implications of political science on climate change action while aboard a completely unique and once-in-a-lifetime arctic tour. During your cruise, visit several arctic islands, glaciers, see the aurora borealis, enjoy a whale watching tour, visit a small fishing village and meet with experts at the University of Tromso.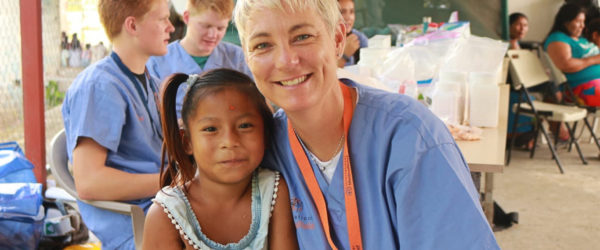 Panama Medical Expedition
In partnership with International Medical Relief, your group will be working with indigenous people and small villages throughout Panama. On this trip, you will be part of a continuing effort to help some of Panama's poorest groups of indigenous people and the indigenous community that works in the largest garbage dump in Panama City.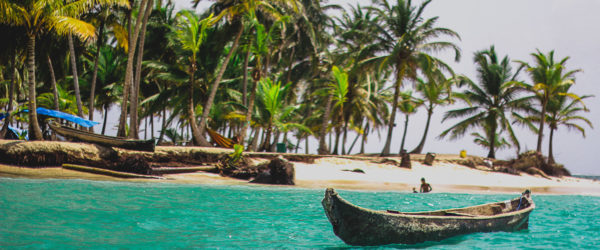 Panama Short Stay
Modern skyscrapers, casinos and nightclubs in the capital, Panama City, contrast the colonial buildings in the Casco Viejo district and the rainforest of Natural Metropolitan Park. Join us for an adventure through Panama's most iconic spots!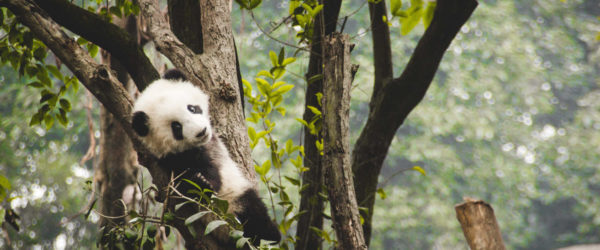 Panda Bear Adventure in China
The Giant Panda is one of the most beloved animals in the world, but they're among the rarest as well. On our overseas adventures to Chengdu, China, you'll get to see some pandas up close and maybe even get to touch and feed them!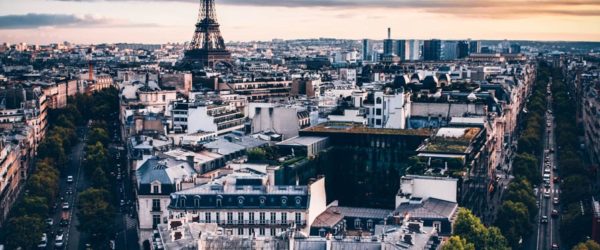 Parisian Fashion Tour
Student tours of Paris will educate, excite, and inspire every single person who signs up. Fashion is an essential part of Parisian culture, and this tour will take you to the most important sights in the city. Learn about the history of fashion and discover where it's headed on this tour of Paris!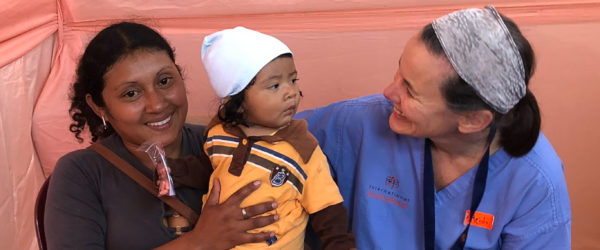 Peru Rainforest Medical Expedition
This beautiful trip starts and ends in Pucallpa, Peru. In partnership with International Medical Relief, your group will provide care for many of the Shipibo-Conibo people as you work in the small villages along the river.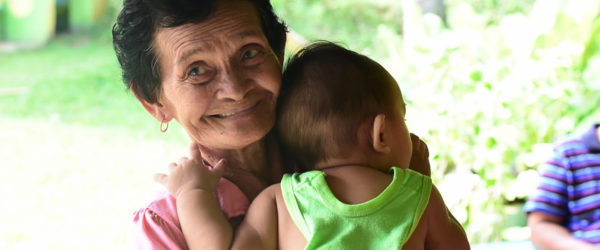 Philippines Medical Expedition
We are excited to return to Leyte — one of the most beautiful islands in the chain of 7,107 islands that make up the Philippines with our partner International Medical Relief. Your group will provide acute medical and dental care to many families while teaching them how to stay healthy in their environment.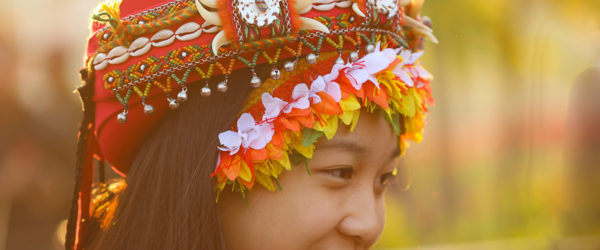 Pingzi Sky Lantern Festival in Taiwan
Grab your passport and explore the elegant island country of Taiwan. Combining traditional culture with state-of-the-art technology, the Taiwan Lantern Festival is a dazzling party and one of the biggest and most spectacular lantern festivals in Asia!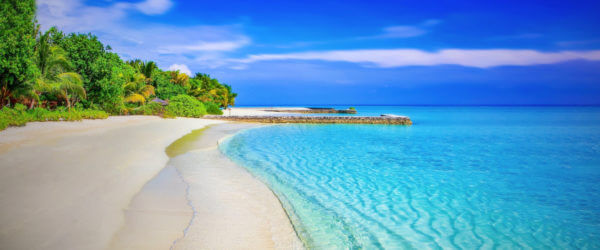 Playa del Carmen Getaway
Known for stretches of white sandy beaches and endless entertainment options, Playa del Carmen, Mexico offers a perfect balance of modern sophistication and authentic old-world charm. Pack your bathing suit & sunscreen and get ready for a vacation in the sun!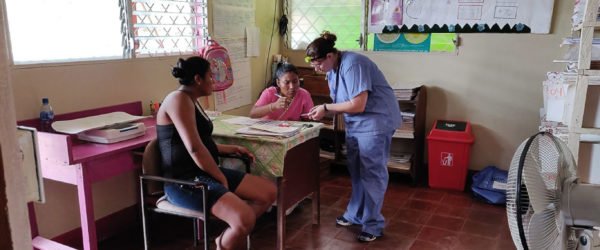 Polynesian Medical Expedition
In February 2018, Tonga was hit hard by Tropical Cyclone Gita, a category 4 storm that damaged more than 1,600 homes, caused widespread flooding, contaminated water supplies, and increased the incidence of dengue fever and rotavirus. In partnership with International Medical Relief, you will see patients of every age and diseases ranging from the commonplace to some of the neglected tropical diseases.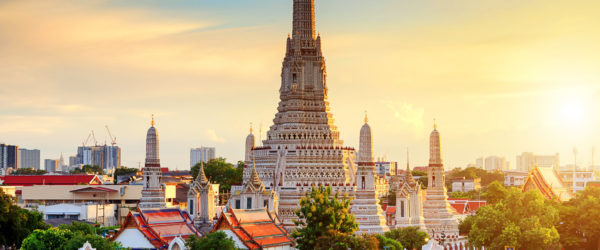 Restless in Bangkok
The bustling metropolis is a real concrete jungle, but her subtle polarity might not be visible by simply looking across the city skyline. Rich and poor, fancy malls and small food carts, modernity and tradition, Buddhism and animism, all merging together to create this vivid international city. Bangkok attracts people from all backgrounds and origin. Step out of the comfort of your hotel and dive in!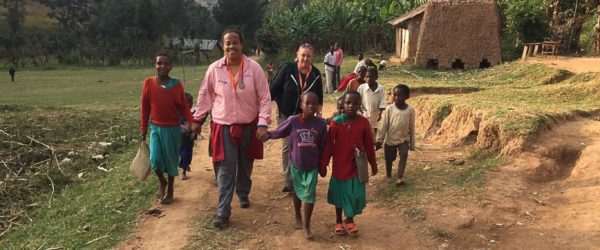 Rwanda Medical Expedition
Rwanda's history, past and recent, contains a mixture of tragedy and triumph, and you will find the locals resilient, bright, and warm-hearted. Partner with International Medical Relief to tackle Rwanda's principal health problems include dysentery, malaria, and acute infections left untreated.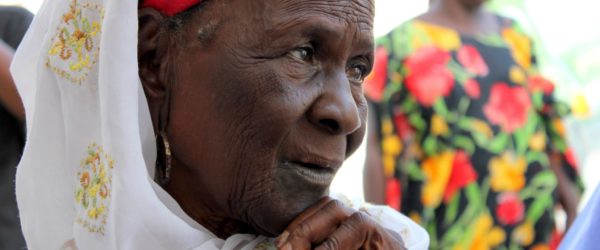 Senegal Medical Tour
Most of Senegal remains rural, with very limited education, almost no health care outside of the cities, and extreme poverty. On this expedition, we will focus our efforts on the Talibé children.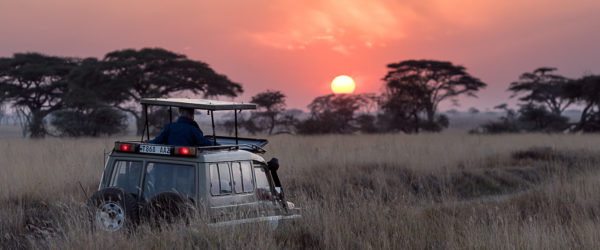 Senegal Short Stay
Welcome to Senegal, the French country on Africa's west coast. Rich with colonial heritage and many natural attractions, Senegal is known for its exciting safaris, nightlife, and historical museums.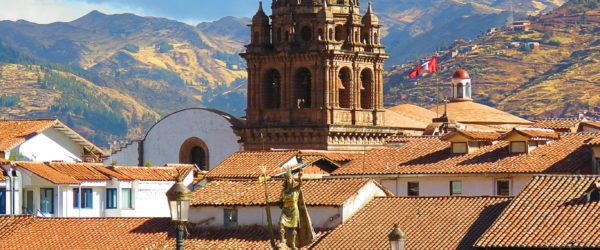 Short Stay in Cusco, Peru
A visit to Cusco tumbles you back into the cosmic realm of ancient Andean culture fused with the colonial splendors of Spanish conquest. Here, you will have the opportunity to dive into Inca history visiting sacred spots nestled in the landscape during this 3-day adventure. ¡Bienvenido a Perú!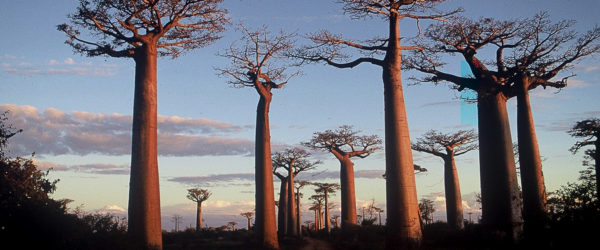 Short Stay in Madagascar
Dip your toes in the exciting culture and unique landscape of Madagascar by discovering a royal city and burial site and the perfect symbiosis of a zoo and botanical garden on this 3-day getaway. Tonga soa eto Madagasikara!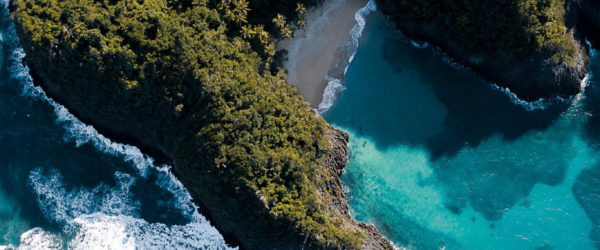 Short Stay in the Dominican Republic
Spend three perfect days in the unexpected tropical paradise of the Dominican Republic: a country known for its warm people, lush mountain scenery and pristine beaches. Steeped in history with the perfect combination of traditional and modern, it's a no-brainer why the Dominican Republic has become a hotspot for travelers from all over the world.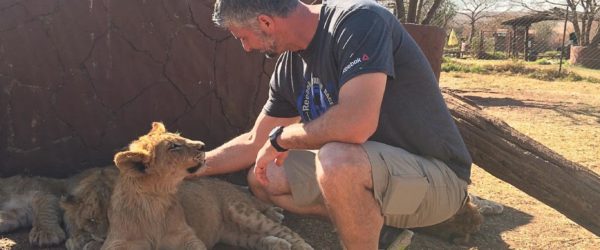 South Africa Medical Expedition
Twenty years into South Africa's democracy public health issues remain a challenge in epic proportions. In partnership with International Medical Relief, your group will be working in several communities of refugees, tribes and those living in slums without access to health care.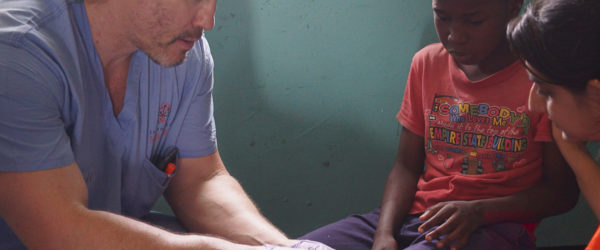 Tanzania Medical Expedition
Tanzania, a land of spectacular beauty, is one of the largest countries of Africa. In partnership with International Medical Relief, your group will host clinic in the small villages surrounding Arusha, at the foot of Mt. Kilimanjaro.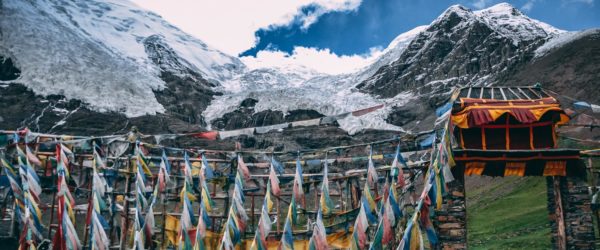 Teach English in Tibet
Due to economic hardship and personal tragedy, many children have been left homeless in Tibet and around the world. However, by taking the initiative to travel abroad and volunteer at one or more orphanages, you can help make a ripple in the lives of these children. By teaching them something new or providing them with mentorship and company, you have the ability to impact childrens' lives positively.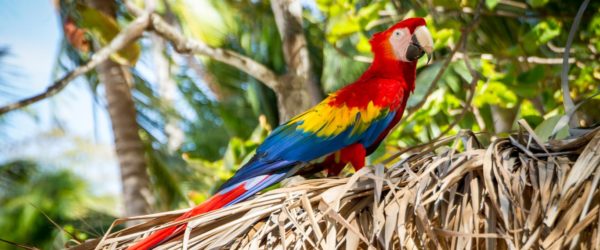 Teach Environmental Sustainability in Costa Rica
Nestled between Panama and Nicaragua, Costa Rica is a celebration of life and biodiversity. This small but astoundingly diverse country boasts two coastlines and a dazzling array of natural features like volcanos, sandy white beaches, and wild jungle. Travel to Costa Rica to teach Environmental Sustainaiblity in the country that leads us all on the topic.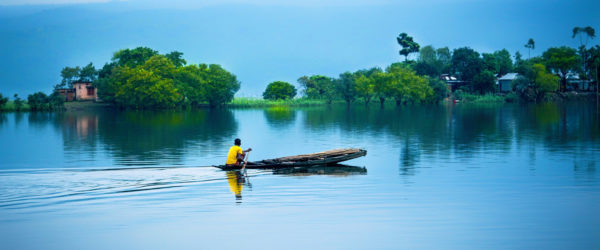 Teach Math in Bangladesh
The Sundarbans National Park and Tiger Reserve is part of both Bangladesh and India. It is teeming with unique wildlife, including saltwater crocodiles, a variety of bird species, and river dolphins. You'll get to learn about the conservation efforts in the area as well as impact the lives of impoverished children in Bangladesh by volunteer teaching while you're there.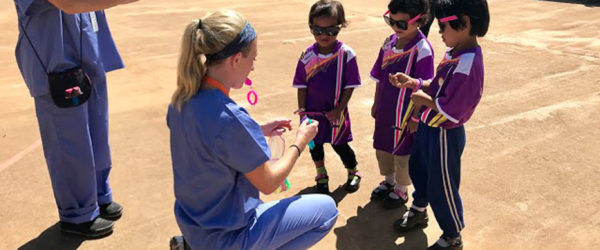 Thailand Lantern Medical Expedition
Experience the real "Land of Smiles" in a serene town of Northern Thailand where you will stay in a small forest compound surrounded by mango trees. In partnership with International Medical Relief, your group will participate in an ongoing effort to decrease certain health concerns in the villages we work in.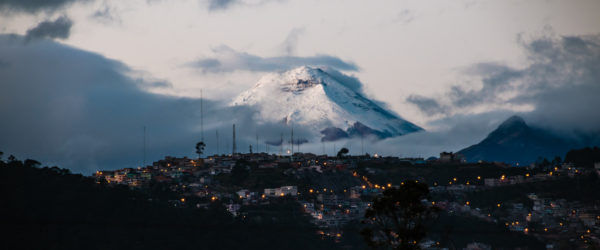 The Biodiversity of Ecuador
The small country of Ecuador has four distinct regions — the Amazon, the Andes (mountains), the coastal area, and the Galapagos Islands. Each area has its own biodiversity and culture – as you will see will you travel abroad on this trip. While on your journey you will have the opportunity to interact with the local people, taste many different types of food, see unique native wildlife, and learn about the history of the country. We hope you enjoy your travel!
Tombs of Egypt & Pyramid Exploration
Travel abroad to Egypt and be transported to another time as you uncover some of the oldest and best-preserved ancient wonders of the world. Discover the various pyramids and temples as you learn about Egyptian history and mythology on this once in a lifetime trip to this fascinating country full of history and culture. We hope you'll join us on this unforgettable trip back in time!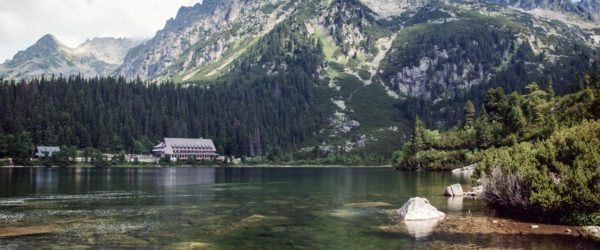 Trekking Expedition in Chile's Torres del Paine
Chile is a land where soaring peaks meet rushing rivers, a place where nature runs wild. On this expedition, you will visit Torres del Paine National Park, a UNESCO Biosphere Reserve and the most visited tourist attraction in Chile. Experience adventure, adrenaline, and a sense of accomplishment as you trek these jagged peaks, witnessing the breathtaking views, the magnificent Grey Glacier, and enjoying the refuge lodge's hot tubs. Start planning your overseas adventure today!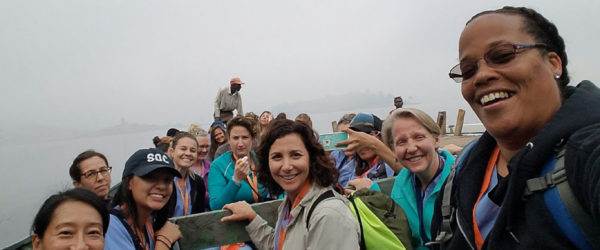 Uganda Medical Expedition
Join us as we return to Uganda to provide lifesaving care and extensive health education in small villages around Kampala and Jinja in partnership with International Medical Relief. Your group will participate in an ongoing effort to empower communities to take steps for better preventative care through community health education and in training community members to help others in their communities.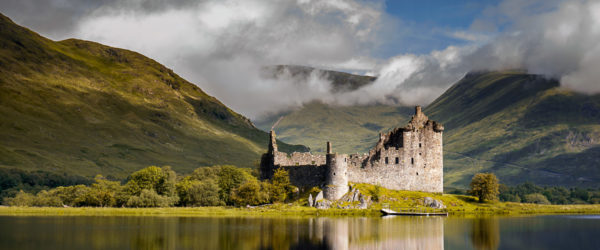 Ultimate Scotland
Visit scenic Scotland on this eight day whirlwind tour. traditional Scottish cuisine and music, and dive into Scotland's history and legends. We'll take the road less traveled through Highland landscapes complete with lochs, mountains, and moors. Take in the sights of white sand beaches and mystical fairies on the Isle of Skye.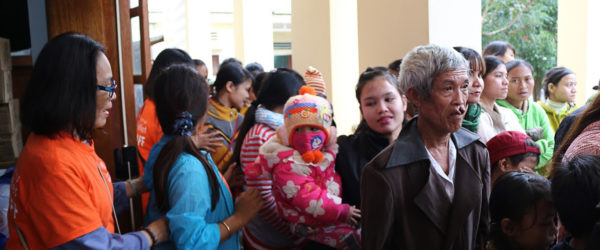 Vietnam Medical Expedition
The Vietnam you see today is steeped in ancient rites and traditions that have survived throughout the bumps and scrapes of history. Join us in partnership with International Medical Relief in Da Nang, Vietnam for a fully-immersive medical and health expedition.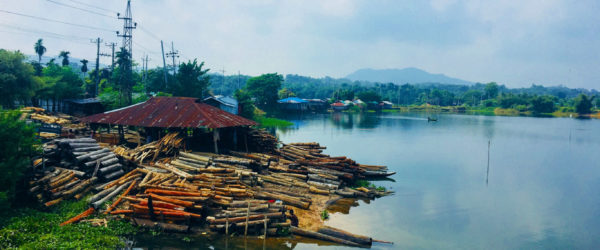 Volunteer Teaching in Bangladesh
On this trip to Bangladesh, you will volunteer to teach underprivileged children while visiting the country's top attractions. The trip's highlights include spotting the Bengal tiger, soaking up the tranquility of Nijhum Dwip Island, and exploring the Old Town of Dhaka. Plan your overseas adventure to Bangladesh today!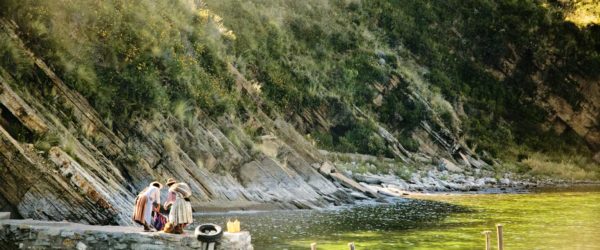 Volunteer Teaching in Bolivia
On this trip to Bolivia, you will volunteer to teach children while visiting the country's top attractions. The trip's highlights include riding a cable car over the city of La Paz, exploring the country's cloud forest, and swimming with whale sharks!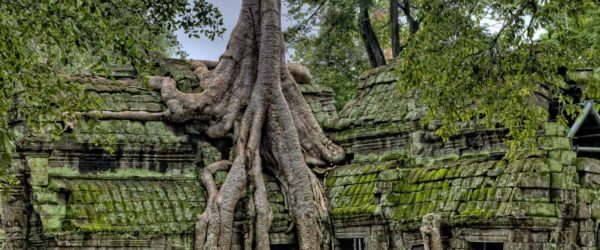 Volunteer Teaching in Cambodia
On this trip to Cambodia, you will volunteer with the youth and adults of the country to improve their health and lifestyle. You will have lots of opportunities to explore the area as well as to interact with the locals. Leave knowing you have made a difference by volunteer teaching in Cambodia this week!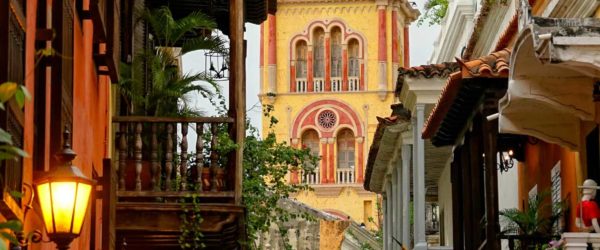 Volunteer Teaching in Colombia
Colombia is a beautiful country with a wide variety of cultures and landscapes. During your week in and around Cartagena, you will see beaches, wildlife (both the animal and human kinds), ancient castle walls, the busy marketplace, and unique restaurants and bars. But, you will leave knowing you have made a difference by volunteer teaching in Colombia this week!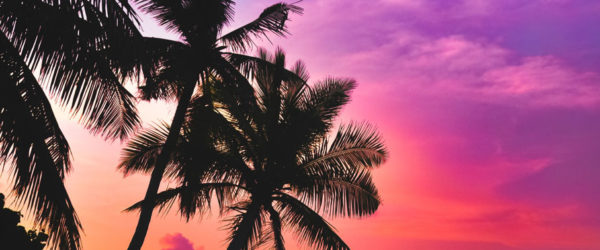 Volunteer Teaching in Dominica
On this trip to Dominica, you will volunteer with the youth of the island, teaching them art and life skills. You will have time to explore some of the area's beautiful landscapes. Enjoy the opportunities to snorkel and dive to see life under the ocean surface. Leave knowing you have made a difference by volunteer teaching in Dominica this week!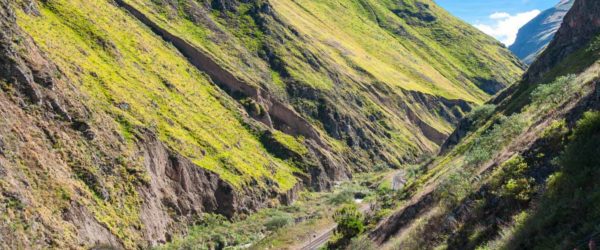 Volunteer Teaching in Ecuador
Ecuador is a beautiful and diverse country with four distinct regions. And although you are only visiting one of these regions on this trip, you will have the opportunity to interact with local people, try local cuisine, and see some of the amazing landscape of the area.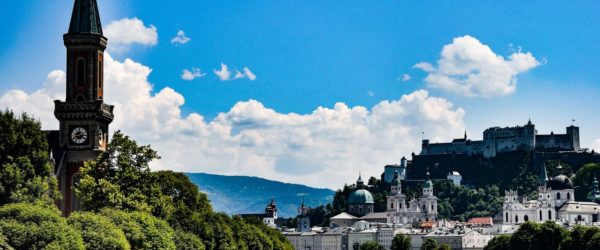 Walk in Mozart's Shoes in Salzburg
You can do no better than to take an adventure in travel with Gladiators to Carnumtum, Pompeii, and Rome. You will be in awe of these historic places-gladiator schools, theaters, and the Coliseum — places where gladiators walked over 2,000 years ago.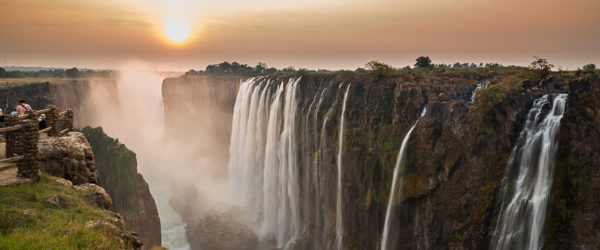 Zambia Short Stay
Victoria Falls is classified as the largest sheet of falling water in the world and is roughly twice the height and width of Niagara Falls. Livingstone also cites the older name of Seongo, which translates to "the place of the rainbow" as a result of the immense and constant spray. If you're lucky you may spot one of the many hippopotamus or crocodile that call the river home. 
Scroll to Top