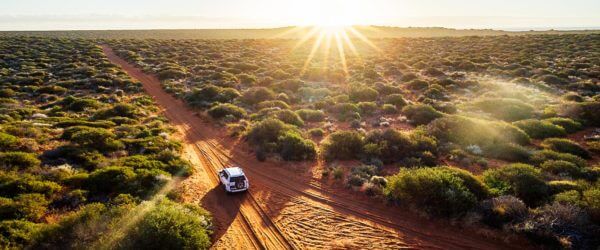 Aboriginal Journey through the Australian Outback
Welcome to the Land Down Under! On this radical journey you will camp in the Australian Outback and experience pure adventure. Hear stories of the aboriginal people as you discover ancient cave paintings. Get ready for campfires and nights under a blanket of stars in this magnificent desert region.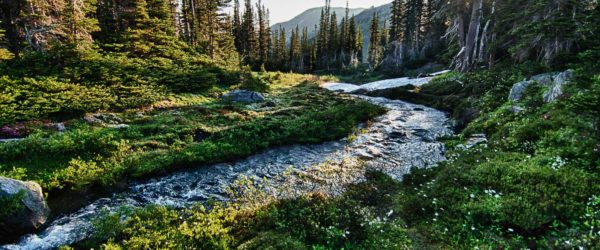 America's Pacific North West
Wilderness, Volcanoes and Marine Life – Oh My! The states in the U.S. geographic region informally known as the "Pacific Northwest" encompass a surprisingly large number of national parks, monuments and areas preserved for historical, cultural and natural purposes. Come journey with us to discover the history and science behind protecting and preserving wildlife in Washington!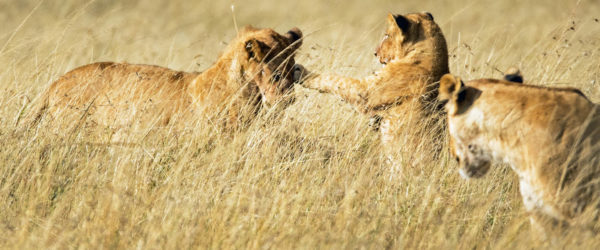 Animal Science & Conservation in Senegal
Located in Western Africa, and labeled as one of the continents most stable countries, Senegal is the opposite of dull. The lively location has vibrant markets and glittering nightlife, as well as wildlife and nature galore. Come along for an unforgettable journey to learn about animal science and conservation in Senegal while encountering the country's wildlife and culture.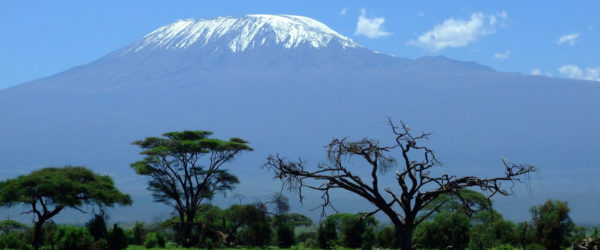 Animal Science & Conservation in Tanzania
Tanzania is where giants roam, an airborne adventure, and a Swahili paradise. From its spectacular wildlife to pristine beaches to lively culture, the country has it all! Come along for an unforgettable journey to learn about animal science and conservation in Tanzania while visiting the country's top attractions.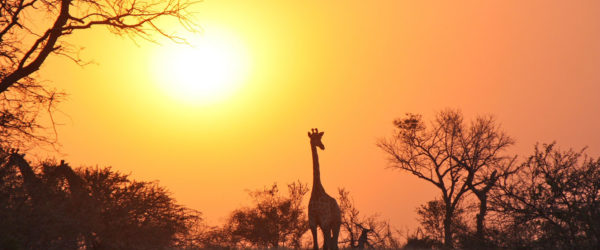 Animal Science & Conservation in Zambia
Zambia is known for its remote and spectacular wilderness which is full of a diversity of awe-inspiring wildlife. Come along for an unforgettable journey to learn about animal science and conservation while adventuring into Zambia's rugged terrain, immersing yourself into its culture, and encountering its most spectacular wildlife.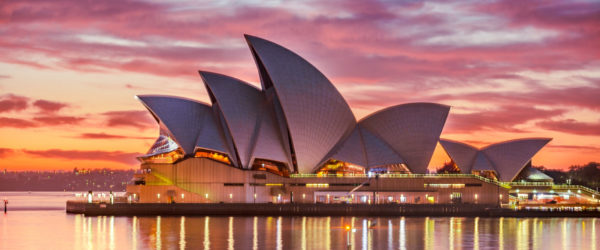 Animal Science Tour in New South Wales
Eco adventures in New South Wales, Australia is unlike any other. The huge variety of unique fauna is enough to make the trip memorable, but the breathtaking views and intriguing Aboriginal history add so much more. See wallabies, koalas, reptiles, and more while gaining a deeper understanding of their delicate ecosystem.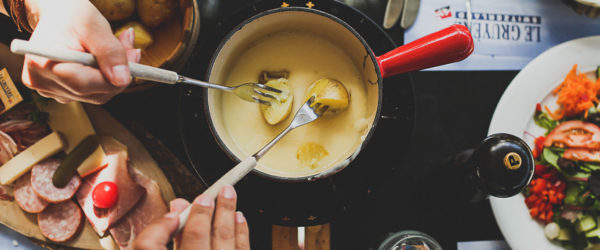 Annual Cheese Festival in Gruyeres, Switzerland
Gruyères happens to be the cheese capital of Switzerland and is where the annual cheese festival is held; this is where our journey centers. Any cheese lover will be enamored with Gruyères. Along this adventure we will be exploring the history and culture of Switzerland and partaking in some local artisan cheesy delights.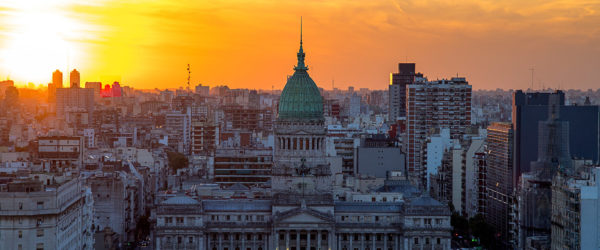 Argentina Short Stay
Get a taste of Argentina by experiencing the La Boca neighborhood in Buenos Aires with its exciting street artists and brightly painted zinc shacks. Explore El Tigre and its surrounding islands in the Paraná Delta by river boat on this 3-day getaway. ¡Bienvenido a Argentina!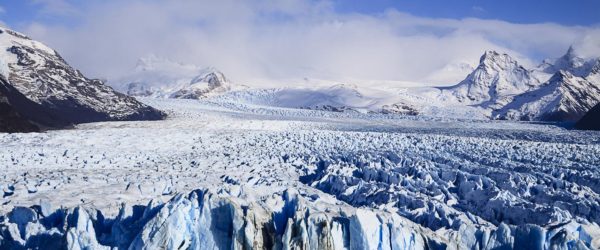 Argentina, Tip of the World Tour
Welcome to the very tip of the world! On this adventure, you'll explore by sea & land. Visit Tierra del Fuego National Park, Lake Fagnoano & Escondido, and the Beagle Channel. With sea & land animals galore, off-road adventures, and environmental wonders, this is a trip to not be missed!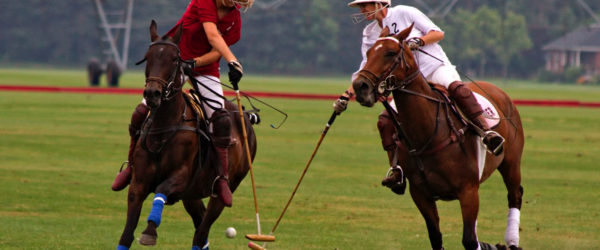 Argentinian Polo Tour
Argentina has abundant natural beauty like glittering glaciers, stunning rivers, and spectacular wildlife. But it's also the polo capital of South America, making it an ideal location to study exercise science. You'll also visit the country's top attractions, including touring historic Mendoza, relaxing in a natural thermal spa, and touring vineyards while sampling Argentina's finest wines. Top it off by viewing the tallest mountain in North America and South America for an unbeatable trip!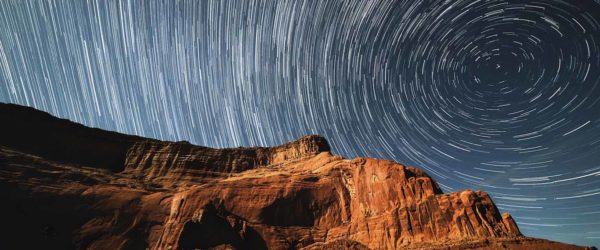 Astronomy Tour of Chile's Atacama Desert
While many visitors to this South American nation think immediately of its southernmost climes and glaciers on the edge of Antarctica, in the north of the country lies the rugged jewel of the Atacama Desert. The area is home to incredible sights like the Moon and Mars Valleys, the Atacama Salt Flats, live volcanoes – and stunningly clear night skies.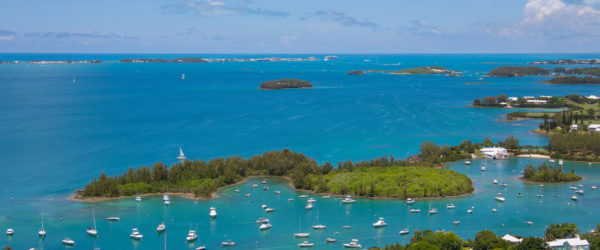 Bermuda Eco Tour
Palm trees, pink sand and perpetually blue water make Bermuda a paradise for any nature enthusiast. Whether you're a wildlife fan, a marine biology major or an ecotourism student, your Bermuda itinerary is filled with experiences about the island's marine life, natural attractions and environmental activities.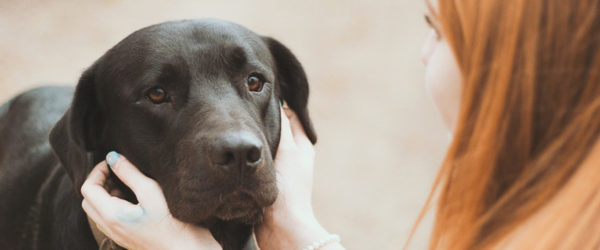 Best Friends Animal Sanctuary
Share an adventure in volunteer work with the animals at Best Friends Animal Sanctuary. Explore the dramatic scenery of Zion and Bryce National Parks and the serenity and magic of the sanctuary's home in Angel Canyon. Your new buddies await you in Dog Town, Cat World, Horse Haven, Marshall's Piggy Paradise, Bunny House, Parrot Garden, or Wild Friends!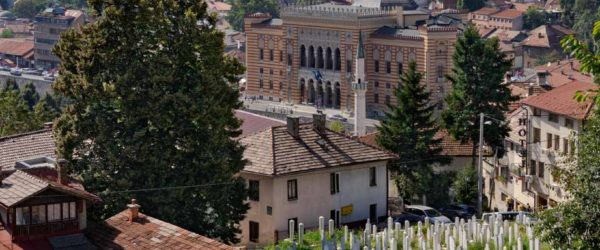 Bosnia & Herzegovina History Tour
Bosnia and Herzegovina is known for its history with war and conflict over the years. But amongst this discourse is a beautiful country with warm, welcoming people. The literal East meets West atmosphere blends cultural warmth, breath-taking scenery, and impressive ruins.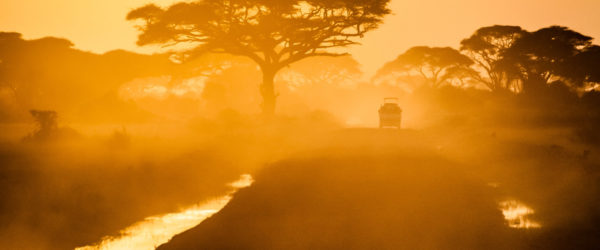 Botswana Animal Science Tour
With some of the most spectacular wildlife spectacles on our planet, Botswana is one of the most exceptional safari locations in Africa. Indeed, this is a place where wild animals rule; large cats roam the wilderness and elephants tower. On this trip, get an up-close and personal experience with Africa's wildlife — from white water rafting to ground safaris to hot air balloon rides, your trip abroad will leave you feeling both exhilarated and inspired.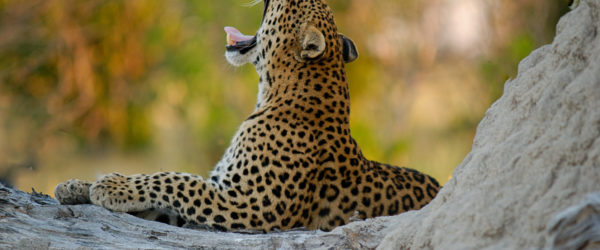 Botswana Safari
Discover one of the wildest and perhaps most beautiful parts of Africa! The world's most amazing animals are around every corner in Botswana, so if you're an animal lover, or just want the adventure of a lifetime, this getaway will certainly not disappoint!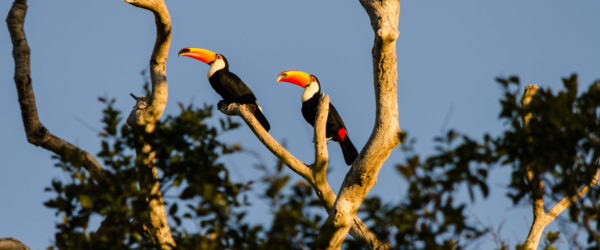 Brazilian Wildlife Tour
Filled with an enormous diversity of plants and wildlife that includes 300 species of mammals and 1,000 species of birds, you will find among those inhabitants the elusive jaguar and the giant river otter. Travel to the Pantanal and take river and land safaris through this isolated region in search of jaguars. Experience even more of the rich biodiversity on horseback, by canoe, and walking the trails. Experience and treasure this UNESCO World Heritage Reserve and Biosphere.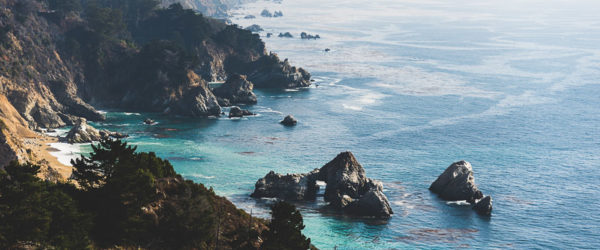 California Central Coast Adventure
This Pacific expedition combines scenic travel with outdoor adventure and ecotourism. Nature enthusiasts can enjoy the gradual build in diverse landscape as the journey transitions from busy city life to giant redwoods and ocean bluff views.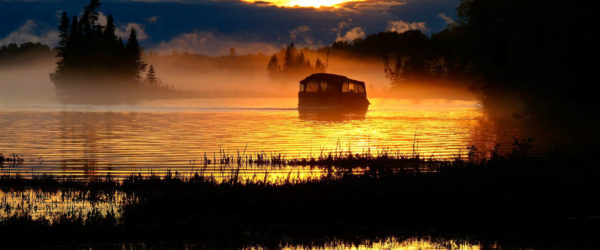 Canadian Curling Tour
On your trip to Québec, you will learn the game and watch professionals play the sport of curling while visiting the province's top attractions. The trip's highlights include whitewater rafting down Jacque-Cartier River, snowshoeing through the mountains, and boating the Pacific Ocean to spot breaching whales. Book your educational student tour to Canada today!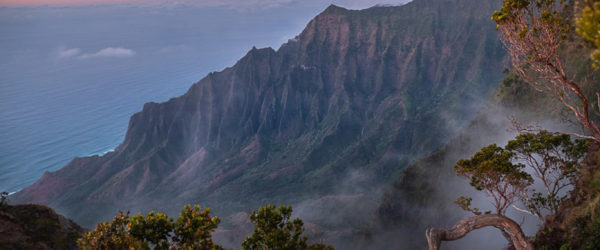 Captain Cook's Hawaii
Explore Captain Cook's Hawaii! Your adventures will take you to the Big Island of Hawaii and the island paradise of Kauai. See the spectacular landscapes that have been the backdrop for movies for almost a century. You'll leave part of your heart here, making sure that you return.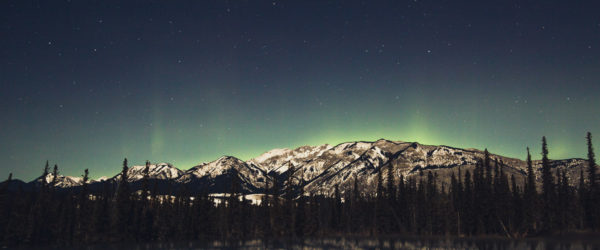 Capture the Northern Lights in Canada
Canada is a vast nation full of dense forests, cascading mountains, grand rivers, agricultural lands and more. However, the country is also faced with industrial and political demands that put a lot of pressure on the natural landscape and ecosystems. When getting involved with ecotourism activities, you have the opportunity to experience fully the natural beauty of a place. This trip's highlights include visiting top outdoor cities like Vancouver, Revelstoke and Banff.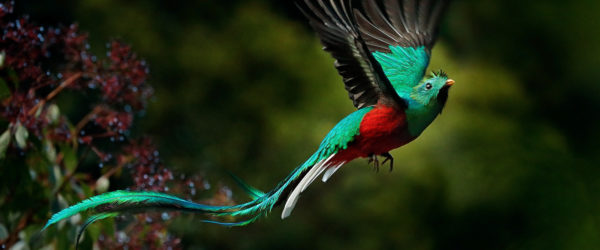 Central America Birding Tour
Join us on a tour of some of Costa Rica and Nicaragua's wildest places. Accompanied by an expert birdwatcher, we'll explore through this bird-watching paradise! Pack your binoculars and hiking boots as you head to Montverde Cloud Forest, Arenal National Park, and the private rainforest reserve of the Ro Indio Maiz World Heritage National Park.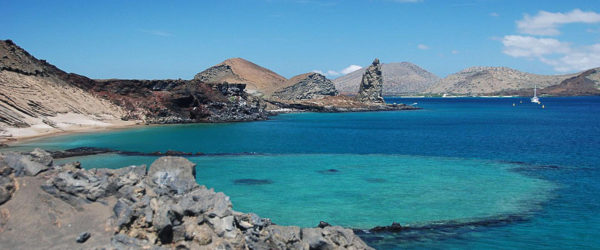 Charles Darwin Adventure in the Galapagos
Follow in the footsteps of the great naturalist and father of the theory of evolution Charles Darwin as you discover the unique variations of animals living among the rocky, volcanic islands of the Galapagos! You'll rub shoulders with the giant tortoises and blue-footed boobies, snorkel with sea turtles and baby sharks, and maybe catch a glimpse of a dolphin or humpback whale as you go island-hopping.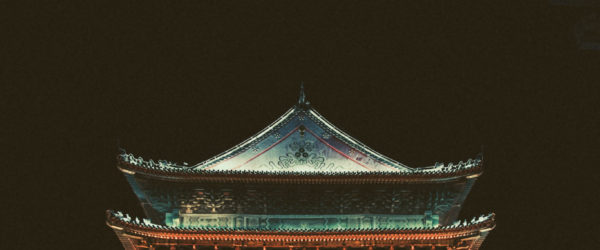 China: Mao Zedong Tour
China is modern, yet hosts the world's oldest continuing civilization. From its temples to its history to its landscape, it's an amazing region to explore. On this trip you'll study political science and enjoy an adventurous cultural experience. The trip's highlights include visiting Memorial Hall of Mao Zedong, enjoying a hot cup of green tea in Longjing's tea fields, and walking on the Great Wall of China. Book your global travel to China today!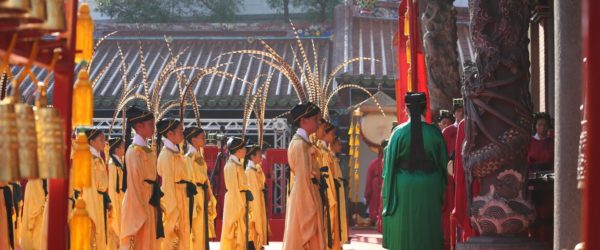 Confucius Philosophy Tour in Beijing
To study Confucius you must study religion in Beijing. Exploring the two largest temples of Confucius, his family and the cities of Beijing and Qufu will enlighten you to the path of peace and understanding. Coupled with the exploration of a foreign studies fellowship opportunity, this shapes up to be a trip of a lifetime. This trip's highlights include a tour of the Forbidden City, Cemetery of Confucius and more.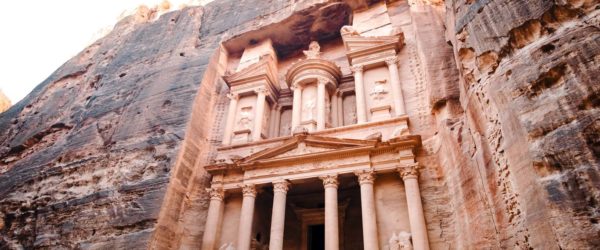 Cultural Tour in Ethiopia
On this trip to Ethiopia, you will enjoy adventure and education as you immerse yourself into the country's culture and explore its history. The trip's highlights include cruising to an ancient Ethiopian island, learning how to cook authentic Ethiopian cuisine, and spotting Africa's exotic wildlife at Debre Libanos Monastery. Global travel to Ethiopia today!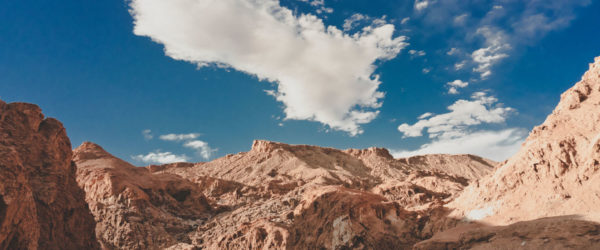 Desert Trek in Chile
Full of tradition and spirituality, Japan is a must-visit destination for any cultured traveler. However, the country faces issues related to industrial pollution. During your week in Japan, you will get the chance to study fashion and connect with organizations counteracting climate change along the way. This trip's highlights include shopping for textiles along Fabric Street, Nippori Textile Town, and being photographed by a professional photographer as you wander around Kyoto in a traditional kimono.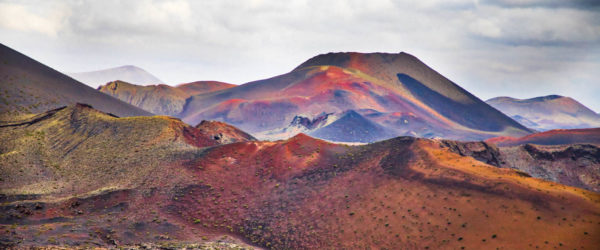 Desert Trekking in Lanzarote
Lanzarote is a compelling island will extraordinary geology. Indeed, the location has over 300 volcanic cones, palm-filled valleys, and black lava fields to explore, making it the perfect place for an adventure. On this Lanzarote trek, you will hike the Gaurdilama Volcano, explore the Valley of a Thousand Palms, and hike among the towering Femara Cliffs. Each day is action-packed, educational, and explorative.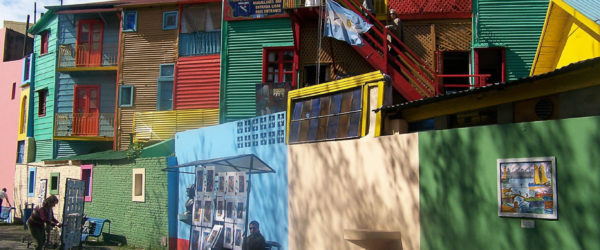 Discover Argentina
Fall in love with Argentina in this week long discovery. Sample some of the most enticing experiences and sites that this country has to offer. Tour bewitching Buenos Aires, visit the magical Iguaza Falls and venture to South America's frontier of Patagonia! From culture hounds to intrepid hikers, Argentina truly has something for everyone!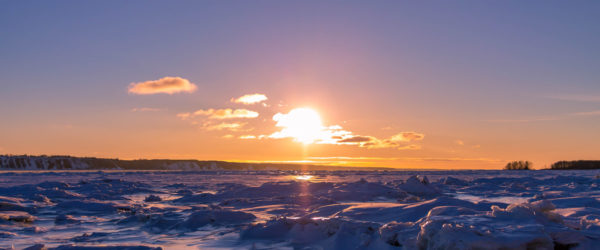 Discover the Hidden Gems of Québec
Canada is known for its glorious nature and wildlife as well as its mixed culture. On your trip to Québec, you will learn the language of love (i.e., French) while visiting the province's top attractions. The trip's highlights include biking Montmorency Falls, staying overnight in an ice hotel, and boating the St. Lawrence River to spot whales. Book your educational student tour to Canada today!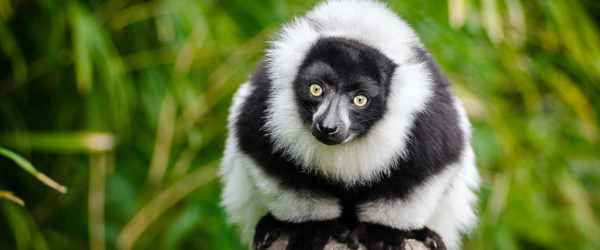 Discover the Indri Indri in Madagascar
Get ready for an animal adventure of a lifetime! On this journey through Madagascar, we'll visit the largest lemurs in the world, called the Indri Indri. You'll explore the rainforests to discover chameleons, reptiles, and a variety of species native to this wild land.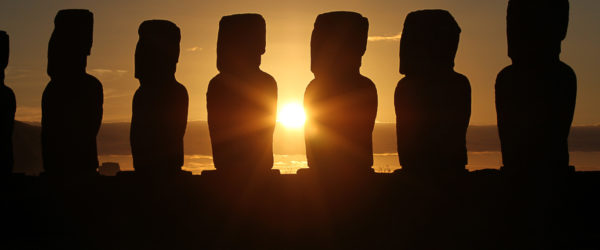 Discover the Moai at Easter Island
Most of us have seen photos of the famous and spectacular Moai carvings on Easter Island. Come along with us to Easter Island, as we get a first-hand look at these important statues while also finding out what else Easter Island has to offer visitors.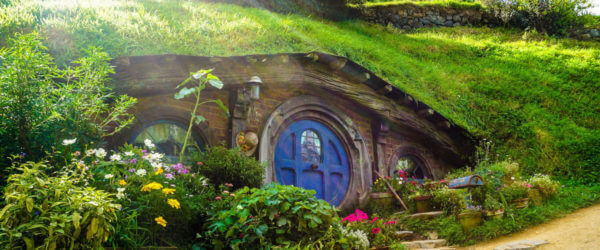 Discover the North Island of New Zealand
New Zealand is a land of wonder. Relatively unspoiled and unpopulated, a visit to New Zealand will open your eyes to the very best of Aotearoa, the land of the long white cloud.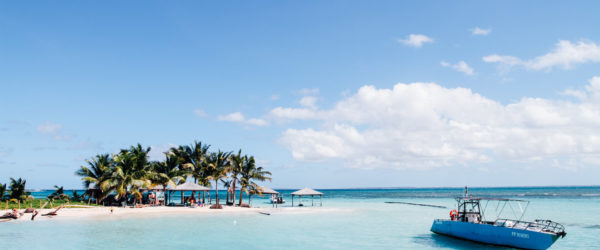 Ecotourism in Bermuda
Bermuda – a country of hidden adventures, cultural hotspots, and island adventures. The turquoise waters of the Sargasso Sea have spectacular marine life while the diverse land offers adventures at every turn, making it an ideal tourist destination. On this trip to Bermuda, you will have an educational and adventurous experience. The trip's highlights include meeting fish during a helmet dive, sailing to hidden coves, and descending into the spectacular Crystal Caves.
Ecotourism in Bosnia & Herzegovina
Bosnia and Herzegovina is known for its harmonious combination of nature and architecture, remote rafting adventures, and craggily beautiful landscapes. The east-meets-west atmosphere exudes human warmth, breathtaking scenery, and medieval ruins. On this trip, you will have an adventurous and educational experience. The trip's highlights include whitewater rafting into town, horseback riding through vineyards, and swimming in the Kravice Waterfall pools.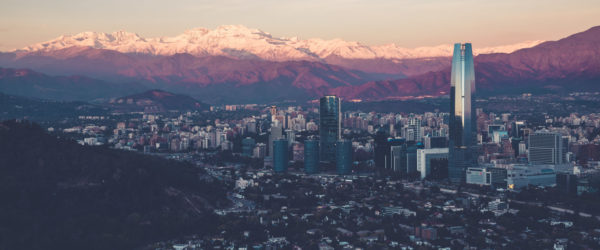 Ecotourism in Chile
Santiago de Chile – a mountainside metropolis, a land where soaring peaks meet rushing rivers, a place where nature runs wild. In a country where nature is on a colossal scale, and its culture is rich and lively, Chile is a must-see for nature-lovers and humanitarians alike.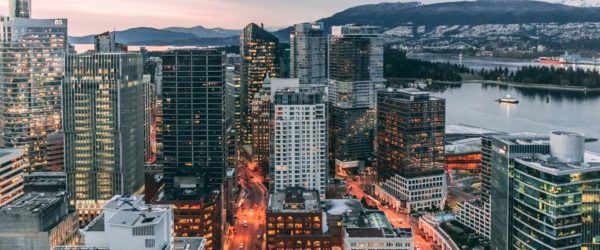 Ecotourism in Vancouver
Vancouver is one of the most beautiful cities in North America, and it is close to the vanguard when it comes to the UN's Sustainable Development Goals. Learn about the efforts the city has made in this regard, and what still must be done to lessen Vancouver's environmental footprint. You and your group will also learn about the First Nations tribes. Come along and join us!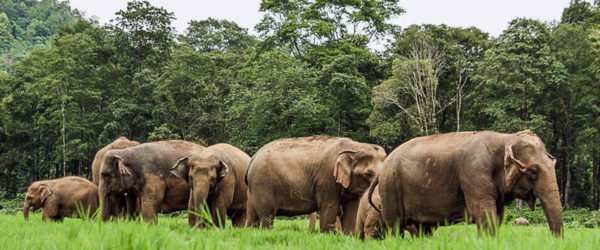 Elephant Adventure in Chiang Mai & Chiang Rai
Venture to Thailand's mountainous region of Chiang Mai and Chiang Rai where you will have the chance to explore temples, indulge in local customs, and make friends with the gentle giants at Thailand Nature Park's home of rescue and rehabilitation center!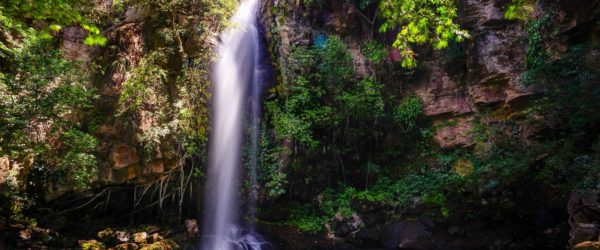 Environmental Biology & Math in Costa Rica
On this trip to Costa Rica, you will have an educational and adventurous experience. The trip's highlights include hiking up the tallest volcano in the country, zip-lining through a cloud forest, and embarking on a safari through Santa Rosa National Park. Book your overseas adventure to Costa Rica today!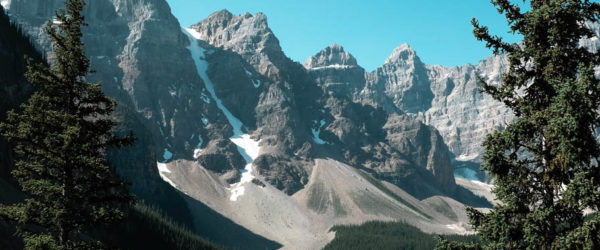 Exploring Banff National Park in Canada
Banff is one of the most popular destinations to study environmental sciences in the Canadian Rockies. From its majestic peaks, pristine mountain lakes and welcoming mountain towns, Banff and the surrounding region have discovered what it truly means to live alongside majestic animals and to protect their species and habitats at all cost.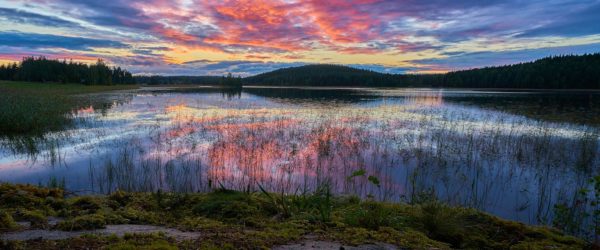 Finland Astronomy Tour
Kakslauttanen is a resort located in Finland, and it's one of the best places in the world to catch a glimpse of the Northern Lights. You'll be able to do all sorts of winter activities while learning about astronomy and the science behind the Aurora Borealis. Study STEM at this beautiful location just 150 miles away from the Arctic Circle.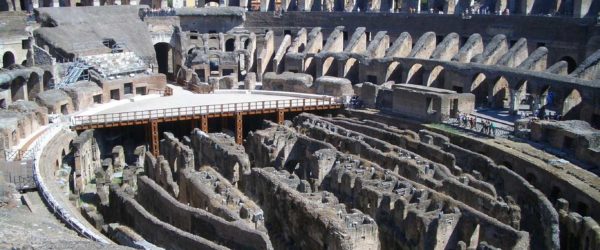 Gladiators From Austria to Rome
You can do no better than to take an adventure in travel with Gladiators to Carnumtum, Pompeii, and Rome. You will be in awe of these historic places-gladiator schools, theaters, and the Coliseum — places where gladiators walked over 2,000 years ago.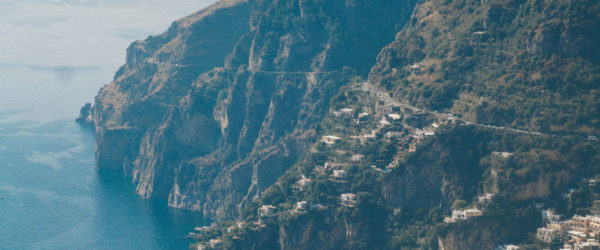 Greek Island Eco Tour
Let your cares wash away as you swim, sun, and snorkel in the blue-green crystal clear waters of the Greek Ionian Sea islands. Enjoy your adventures in travel with unforgettable vistas of sandy beaches, fascinating rock formations, tiled roofs and whitewashed building cities, which will be etched in your memories forever.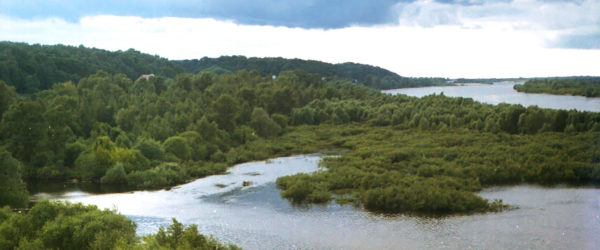 History & Ecotourism in Belarus
If it's eco-adventures you're after, Belarus is the place for you. This trip will take you to a different park or reserve every day to allow you to partake in environmentally-friendly tours and adventures. You'll also see some of the world's most unique museums, delve into the history and culture of the world's last dictatorship, and see castles and churches. Sign up now!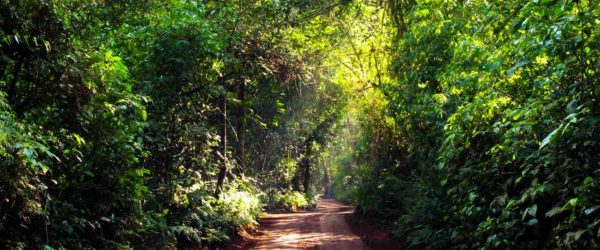 Holistic Wellness in Ilha Grande, Brazil
Ilha Grande is home to the remaining Atlantic Forest. Explore the jungle trails, amazing vistas, and crystal clear waters of this biologically diverse island as you study botany. You'll learn about medicinal plants that have been used for centuries and can only found on the island and witness the delicate balance of flora and fauna here. Top off your journey with underwater exploration of coral and sea shelves on this journey to discover the diversity of life!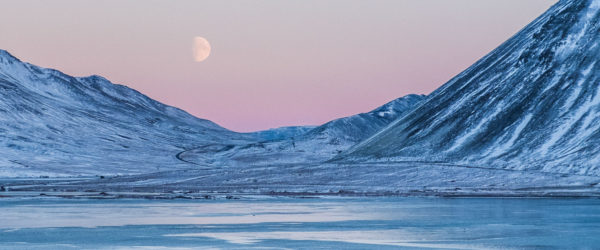 Iceland Arctic Tour
Explore the Arctic Ocean by cruise ship as it circumnavigates Iceland during your summer vacation. Embark in Rekyjavik after a guided tour with an expert in climate change and professor from Rekyjavik University. During this LNT Certified tour, make steps at UNESCO World Heritage Site Breidafjordur Bay, Lake Myvatn Nature Reserve, take part in an impact project in partnership with Ecology Project International and Travelers Against Plastic, visit islands, glaciers and see the aurora borealis.
Indigenous History in Toronto
Travel to Canada and get ready to enjoy yourself and learn something new! On this trip to study anthropology, you'll learn about Indigenous people in Canada, including their art, their food, and the struggles they face. Join us and you can make a difference in these people's lives!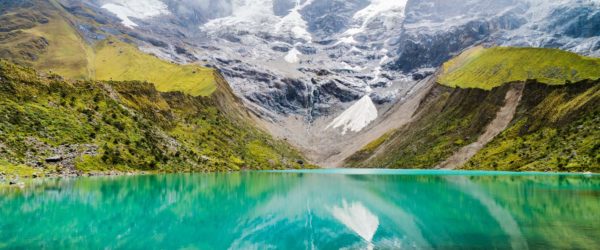 Journey Through Peru
As the historical hub of the Incan Empire, Peru has a lot to offer in the way of a cultural timeline. Add brilliant Pacific waters, mountain ranges, and steep sand dunes and you have what sets this South American region apart as a truly diverse destination. Enjoy the full spectrum of variety as you experience responsible travel in Peru.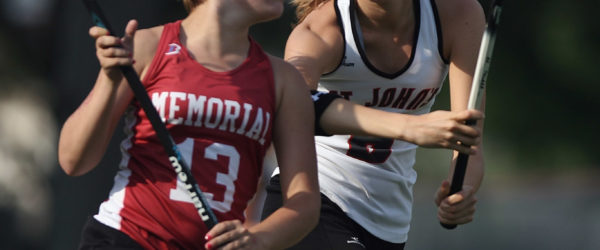 Lacrosse & Eco Tour in Australia
Australia is known for its iconic cityscapes, spectacular scenery, and abundant wildlife. On this trip to Australia, you will learn about the country's national sport of lacrosse while visiting the city's top attractions like Bondi Beach, The Rocks and the Gold Coast. The trip highlights include a hot air balloon ride over diverse landscapes, zip-lining through a lush rainforest, and hugging a koala! Book your overseas adventure to Australia today!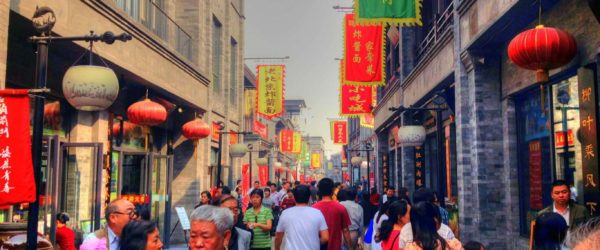 Learn Mandarin in China
When you travel abroad to Beijing for this language immersion tour, you'll get the chance to experience a beautiful and fascinating city while improving your Mandarin! Choose a trip to Beijing to learn about the people and culture of one of China's most important cities. Top sites in this trip include  the Forbidden City, the Great Wall of China and beyond.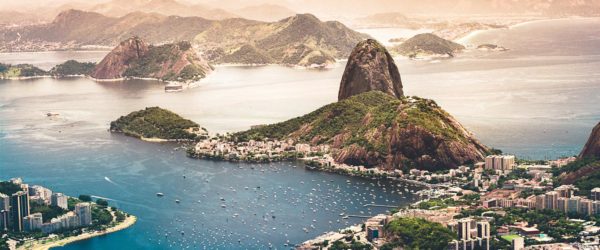 Linger Longer in Brazil
Get a taste of one of the most lively countries in the world on this 3-day tour. Relax on the world-renowned beaches of Ipanama, discover some of the most spectacular panoramic views in the world and experience a Brazilian sunset by cruise. Bem vindo ao Brasil!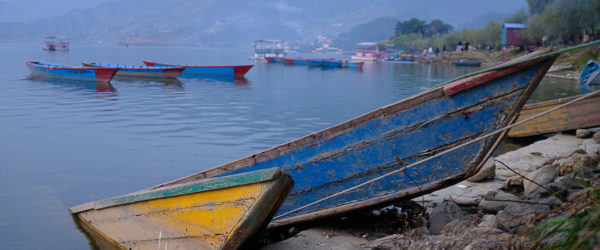 Linger Longer in Nepal
Nepal, known for its rich culture, lush landscape and extravagant, spiritual temples, is naturally a traveler's magnet. Dive deep into spirituality and nature in the lively cities of Pokhara and Kathmandu. The country's catchphrase is "Once is not enough" and you're about to experience why first-hand.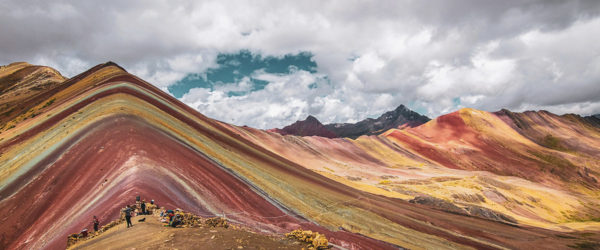 Machu Picchu & Rainbow Mountain Short Stay
Welcome to Peru! There are no words for how magnificent the wonders of Peru are. Come along with us to explore Rainbow Mountain, Machu Picchu, and the Sacred Valley. Stand in awe of the striking mountains and explore the most renowned Incan architecture in the world on this epic 5-Day adventure!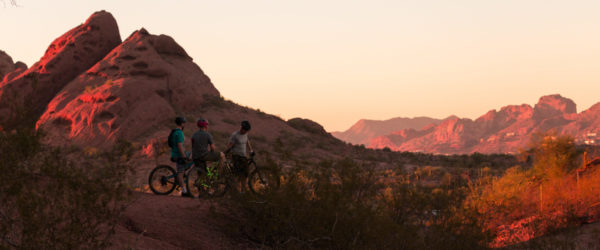 Mountain Biking in Moab, Utah
It's easy to see why Moab is hailed as one of the best mountain biking locations in the world. With a variety of terrain, endless amounts of trails, a deep respect for the environment, and some of the most breathtaking views around, outdoor enthusiasts won't soon forget this incomparable eco adventure.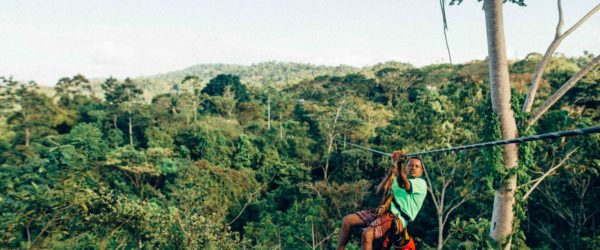 Nature Escape in Costa Rica
Looking for a tropical nature escape? Look no further and join us as we tour the rainforest, beaches and small communities of Costa Rica! Take a latin dance class, visit an organic farm, zipline above the canopy lines of the rainforest, walk the trails of a lush national park and immerse yourself in a beautiful small community on this trip to Costa Rica.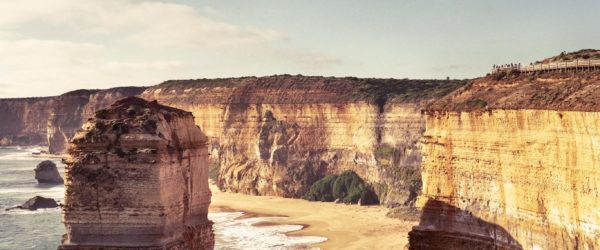 Neanderthal Discovery in Australia
Australia is known for its iconic cityscapes, spectacular scenery, and abundant wildlife. International tourists are attracted to the country due to its historical culture, incredible beaches, and relaxed way of life. On this trip to Australia, you will learn about Neanderthals while visiting the city's top attractions. The trip highlights include discovering cave carvings in the Blue Mountains, cruising by the Sydney Opera House, and enjoying a hot air balloon ride over diverse landscapes.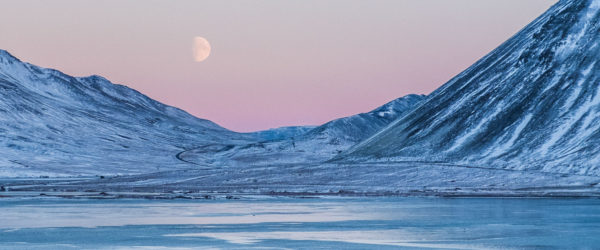 Norway Arctic Tour
Begin your Arctic educational tour in Tromso, Norway, a certified Sustainable Destination and embarkation point for your semi-private boating adventure. Study the implications of political science on climate change action while aboard a completely unique and once-in-a-lifetime arctic tour. During your cruise, visit several arctic islands, glaciers, see the aurora borealis, enjoy a whale watching tour, visit a small fishing village and meet with experts at the University of Tromso.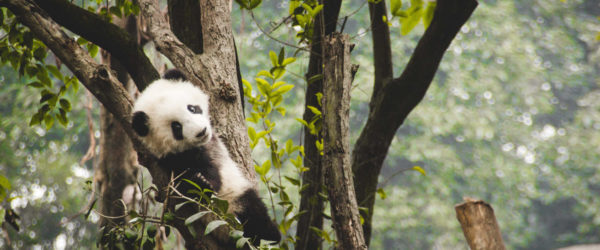 Panda Bear Adventure in China
The Giant Panda is one of the most beloved animals in the world, but they're among the rarest as well. On our overseas adventures to Chengdu, China, you'll get to see some pandas up close and maybe even get to touch and feed them!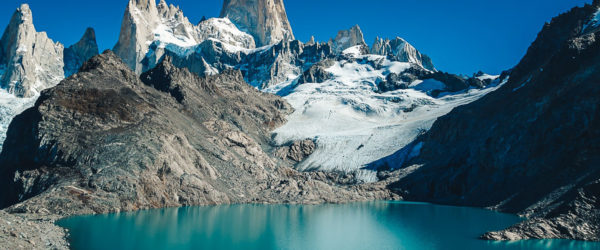 Patogonia Adventure
At the end of the world lies Patagonia, a wild and rugged land filled with breathtaking landscapes and eye-catching flora. Come alive as you spend seven days exploring this wild frontier, from areas of pure isolation and vast emptiness to tourist-filled camping towns and waters teeming with wildlife.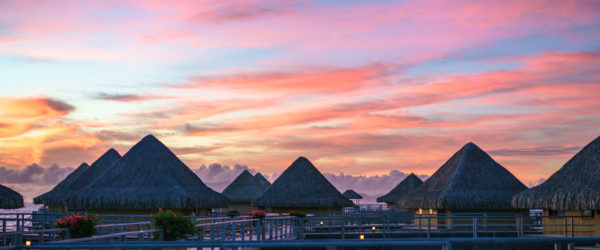 Paul Gauguin Tour in Polynesia
Tahiti is a tropical island idyll, known for its turquoise waters and abundant marine life. On this trip you'll learn about artist Paul Gauguin, who called this gorgeous place home for many years. Along with viewing hundreds of Gauguin's art pieces, you'll also visit the island's top attractions, including snorkeling with sharks and stingrays and hiking the spectacular Three Coconuts Trail. Plan your overseas adventure to study art in paradise today!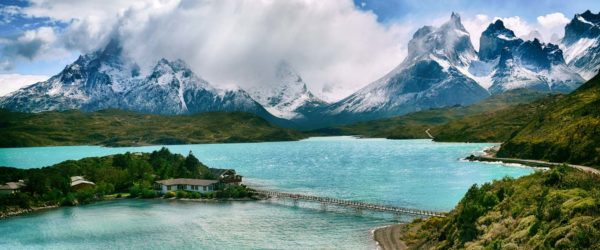 Photography in Torres del Paine, Chile
Ecotourism is a great way to integrate yourself and discover new places while you study photography. As you take in the natural beauty of Chile and other destinations around the world, put in the extra effort to uncover the different challenges each location faces and learn how you can make a difference. Join us on this unique photography excursion through Chilean Patagonia and capture frames unlike any you've experienced before!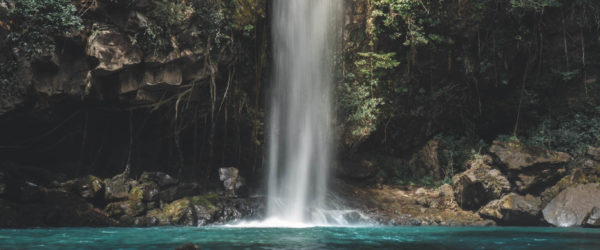 Rafting in Costa Rica
Join us on eco adventures in the land of pura vida as we go on an adventure-packed week-long trip to Costa Rica! Satisfy your quench for adventure as you raft the sweeping waves in La Fortuna, zip-line through the tropical rainforest's incredible canopies, and chase waterfalls in Arenal Volcano National Park! We hope you'll join us on this trip not to be missed for all nature and adventure lovers!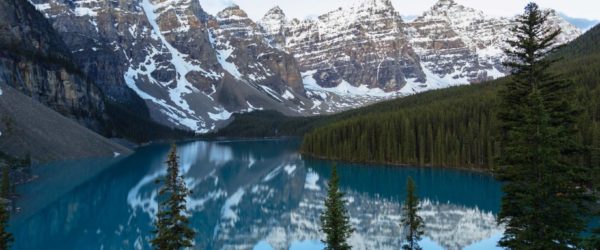 Road Trip to the Arctic Ocean
Driving to Canada's distant Arctic Ocean by car used to be a fantasy. Now you can make the dream a reality by trek to the "top of the world," traveling a newly-opened road that connects all three oceans Canada touches. Along the way on this epic journey, you'll visit an igloo church in Edmonton, see the historical fishing village Tuktoyaktuk, and of course the awe-inspiring Arctic Ocean. Book your epic northern travel today!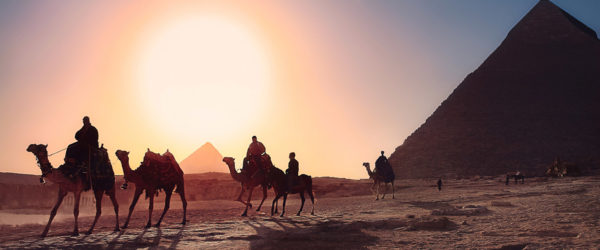 Sail the Nile River
Dating back to ancient times, the Nile River has been one of the most important bodies of water in human history. Join us for a ride along the last stretch of the Nile River, making pit stops along the way at essential landmarks that are found throughout Egypt.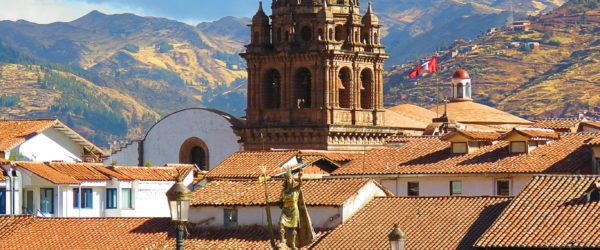 Short Stay in Cusco, Peru
A visit to Cusco tumbles you back into the cosmic realm of ancient Andean culture fused with the colonial splendors of Spanish conquest. Here, you will have the opportunity to dive into Inca history visiting sacred spots nestled in the landscape during this 3-day adventure. ¡Bienvenido a Perú!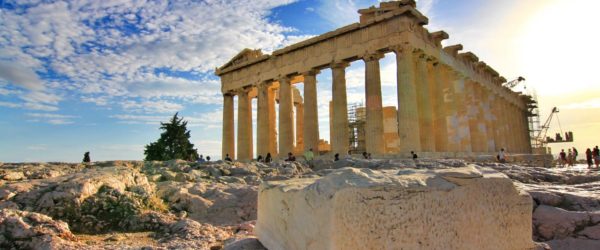 Study Architecture in Athens
Athens is an iconic city. The story goes that it was named by Zeus himself in honor of his daughter Athena, goddess of wisdom and war. No international travel bucket list is complete without a trip to this far-off land where you will step back in time thousands of years as you explore ancient sites, admire preserved relics, and learn more about the way things used to be in this part of the world.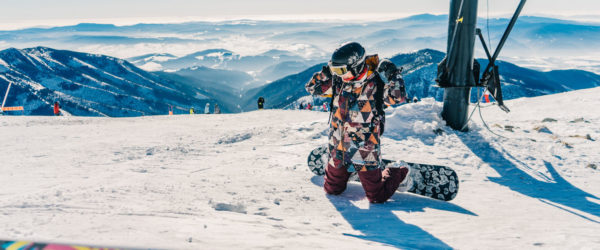 Study Ecotourism in Andorra
On this trip to Andorra, you will engage in numerous adventures all while gaining a deeper cultural understanding of our world. The trip's highlights include heli-skiing down Hortell Mountain, exploring Andorra's small villages, and enjoying a full day in Europe's largest spa. Start planning your travel abroad adventure today!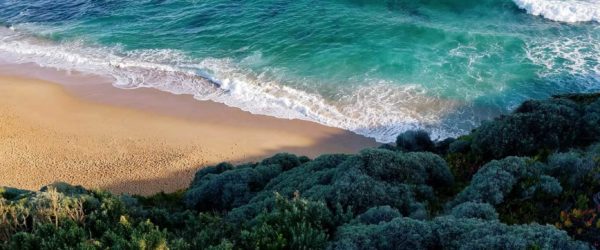 Study Environmental Science in Australia
Continue your adventures in travel with a week in Australia. Traverse the country from the capital of Sydney to the Gold Coast jewel of Cairns, then back to the east for a stop in Melbourne. This trip has lots of adventure packed into seven days.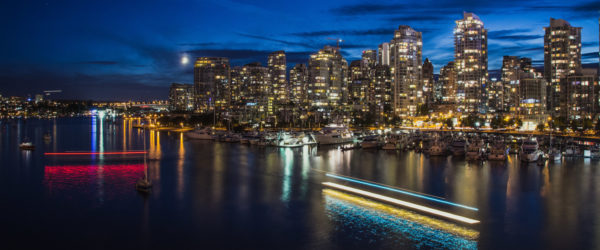 Sustainable Tourism in Vancouver
Study tourism with a visit to Vancouver, British Columbia. The city has set a goal of being the most highly recommended destination in North America. As you explore the city and experience different attractions including Stanley Park, the VanDusen Botanical Garden, Capilano Suspension Bridge, Vancouver Aquarium, and more, decide for yourself if they are on the right path to their goal.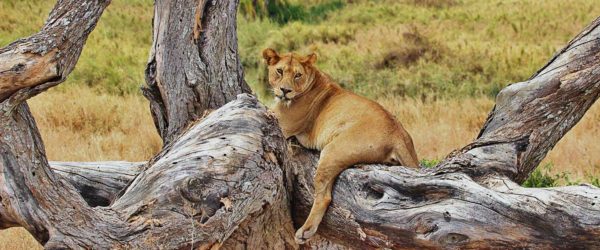 Tanzanian Safari
Tanzania is the ultimate safari destination and home to some of the best game viewing in the entire world. Experience the cultural melting pot that is Mto Wa Mbu, a market town rich with culture and a souvenir hunter's paradise!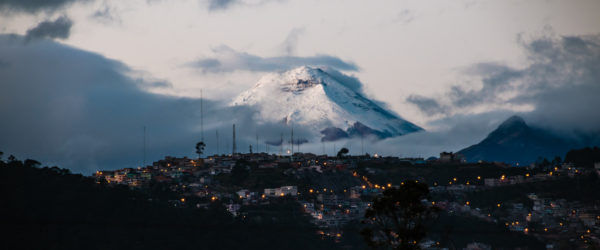 The Biodiversity of Ecuador
The small country of Ecuador has four distinct regions — the Amazon, the Andes (mountains), the coastal area, and the Galapagos Islands. Each area has its own biodiversity and culture – as you will see will you travel abroad on this trip. While on your journey you will have the opportunity to interact with the local people, taste many different types of food, see unique native wildlife, and learn about the history of the country. We hope you enjoy your travel!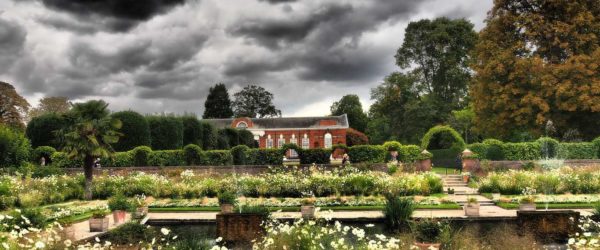 The Castles of England
England is full of centuries-old tales of knights in shining armor, fierce battles, oppression, and resilience. The British monarchy has been at the helm of this ancient country for more than 1,000 years. They remain a celebrated family in England and the masses love being part of their lives, if only from the outside looking in. Join this tour to study history and learn about all of the monarchy's storied past, challenges, triumphs and great riches.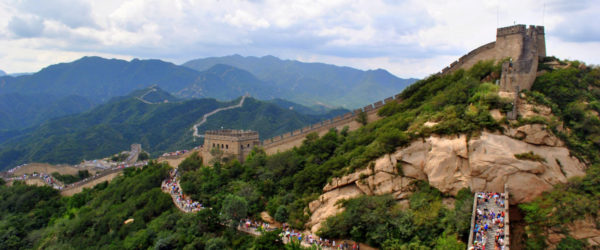 The Dynasties of China
After a tour of a small fraction of all the sites and historical artifacts left behind by the 13 dynasties that once ruled over China, you leave this trip with a great interest in the long-spanning and ancient history of this country. Join us in visiting the places inhabited by the emperors of times past, and in doing so, help future generations of this wonderful country to prosper!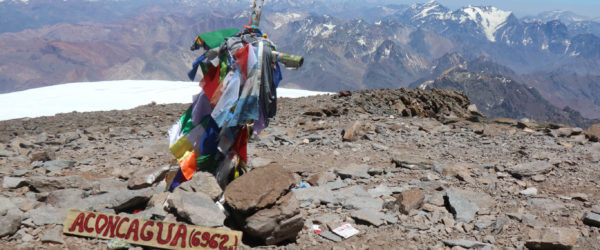 Trekking Argentina's Mt. Aconcagua
Argentina abounds in nature and has an expanse of iconic peaks. Mt. Aconcagua is the highest mountain in the southern hemisphere and is known for its glistening glaciers, rivers and valleys, and spectacular wildlife. The landmark has attracted global attention for decades. This trip's highlights include the Relinchos Valley, Guanacos and more.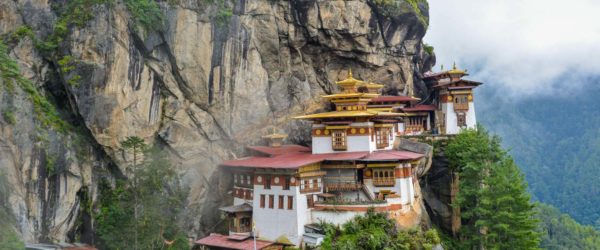 Trekking Expedition in Bhutan
Bhutan is renowned for its mountains and monasteries, as well as incredible trekking expeditions. On this trip to Bhutan, you will enjoy an adventurous, cultural, and educational trek from the town of Paro to the town of Thimphu. The trip's highlights include eating lunch in a monastery hanging on a 1000-meter cliff, experiencing Bhutan's rare and national animal, and adventuring over cables, ridges, and suspension bridges. Enjoy global travel in Bhutan today!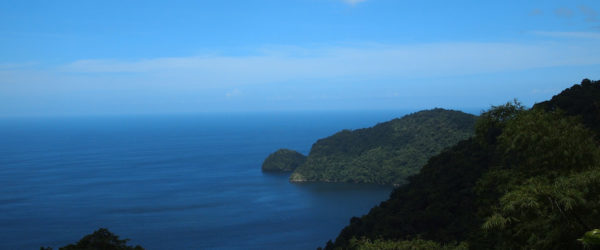 Trinidad's Nature & Wildlife Experience
A spectacular expedition – Trinidad is known for its serene landscapes, crystal-clear and gentle waves, and the sunset on peaceful bays. From its pristine mangrove swamps to rainforest hills to white sand beaches, the country offers adventure and beauty at every turn. Study Animal Science in Trinidad today!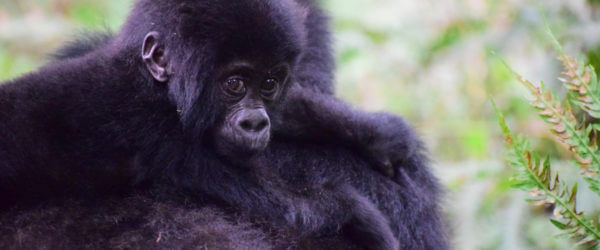 Uganda Gorilla Trek
Ready yourself for an adventure wildlife lovers dream of! Hike the mountain rain forest and spend time with the famed mountain gorillas – the highlight of this trip, or maybe the highlight of a lifetime!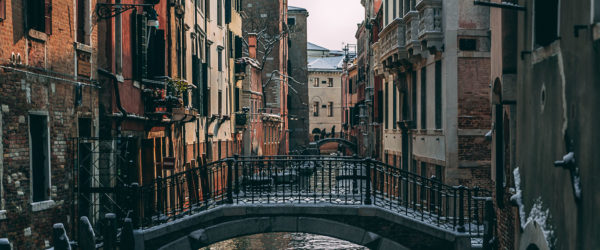 Where History Meets Ecology in Venice
There's no place like Venice! This city is unique in her water-focused history, unconventional architecture, classical art, and abundant seafood. Venice is directly affected by global climate change; the rising oceans result in seasonal flooding which affects the tourism industry and local economy.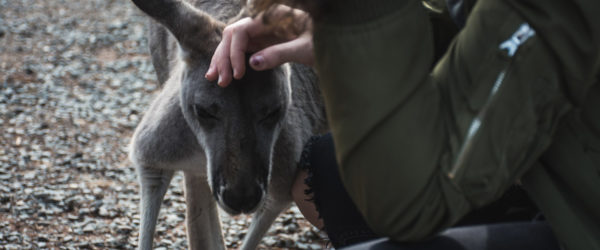 Wildlife Conservation in Australia
Australia is the perfect place to study animal sciences due to the vast variety of wildlife. Work with real-life professionals who spend their days taking care of and saving wildlife in Australia. Have fun learning about wildlife conservation while getting hands-on experience with marine turtles, koalas, reptiles, and so much more. The top locations in this trip include Cairns Turtle Rehabilitation Center, Lone Pine Koala Sanctuary and more.
Scroll to Top