Sustainable Cities & Communities
Half of the world's population lives in cities
Poverty is often present in densely populated urban spaces. 828 million of these people live in slums. Ensuring that cities are safe and sustainable protects vulnerable populations. This includes affordable housing, reliable public transportation, and inclusive urban planning.
Make an Impact on Sustainable Cities & Communities

Build Safe & Affordable Housing – 883 million people currently live in slums, mostly in Eastern and Southeastern Asia. By providing materials and helping to build safe and affordable housing for families in these communities, you're bettering their standard of life, happiness and health.
1 of 1

Innovate New Public Transportation Routes – Help city planners to create new public transportation routes and systems that are sustainable, effective and incentivize individuals to use these resources.
1 of 1

Support Underdeveloped Countries through Financial & Technical Assistance – While natural disasters can wipe out developed cities and communities, the impact these occurrences have on least developed communities is radical. Support these communities through financial and technical assistance in preparing for natural disasters and providing relief after.
1 of 1

Groups have helped small communities near the coastlines of Bangladesh build more resilient homes to the local climate and plan for rising sea levels.
1 of 1

Implement a bike-sharing program in cities and communities where public transportation is non-existent and/or not affordable.
1 of 1

Students have worked with city planners to help create innovative public transportation routes that also incentivize local individuals to use regularly.
1 of 1
Where will you make your difference?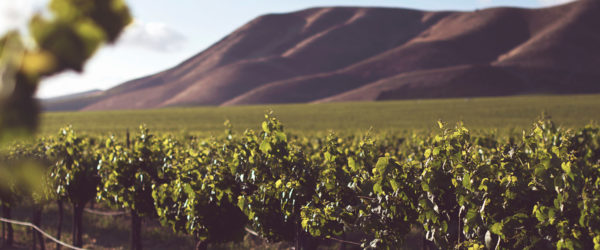 Agriculture in Coastal California
Arrive in San Francisco, depart from Santa Barbara and delight in the wonder of Coastal California. Engage with experts in the fields of agriculture and aquaculture. Relish fresh, coastal cuisine, and gaze at the unparalleled vistas.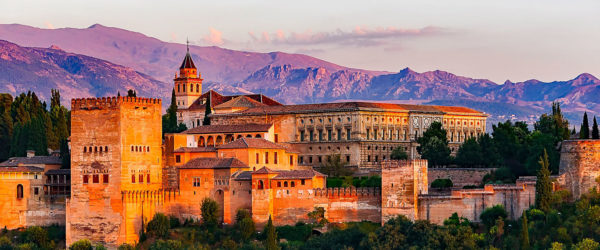 Andalusian Adventure through Spain
Discover the beautiful sights, sounds, and flavors of Southern Spain. Journey through Sevilla, Granada, Cordoba, Ronda, and Zahara in this action-packed itinerary. Get ready for the ultimate Andalusian Adventure!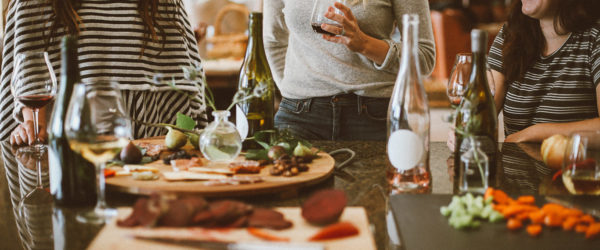 Art, Cuisine, & Sustainability in Porto, Portugal
Porto has breathtaking medieval architecture, lively music, wonderful food and amazing wine. The best way to experience Porto is by walking her medieval streets full of vibrant art and azulejo tiles. Have your camera at the ready, there will be many photo opportunities! Porto is a bustling city by day that turns romantic and soft at night.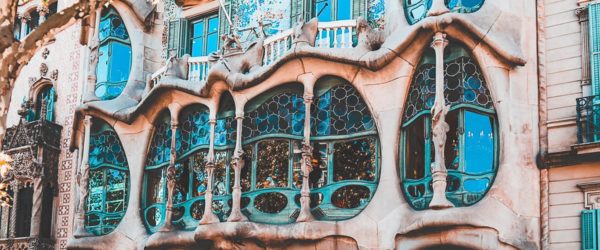 Beautiful Barcelona
From Roman ruins and Modernist architecture to a vibrant nightlife, there's more than enough to see and do in Barcelona. This incredible week-long trip abroad will be an experience for all five senses that you'll always remember.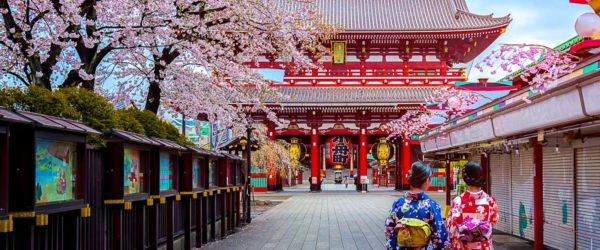 Best of Tokyo
Experience the best of the past and present of Japan's capital as you spend five exciting days in the electric metropolis of Tokyo. Explore lush gardens and fascinating museums, and sample the exceptional variety of food options the city offers on every corner. You'll never want to leave!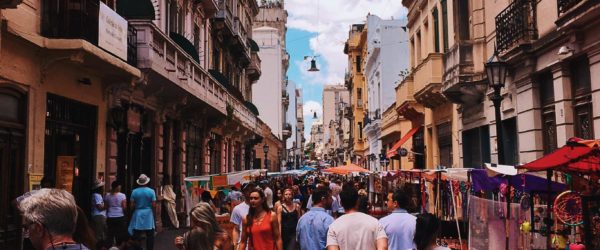 Buenos Aires Immersion
Ignite all of your senses as you dive deep into the rich & colorful culture of Buenos Aires, Argentina. This 11-day adventure has it all. Explore bustling city life, practice the art of empanada making, get in touch with the natural world & gaze upon some of the world's tallest peaks, and experience the lifestyle of Argentinian Gauchos. Come along with us!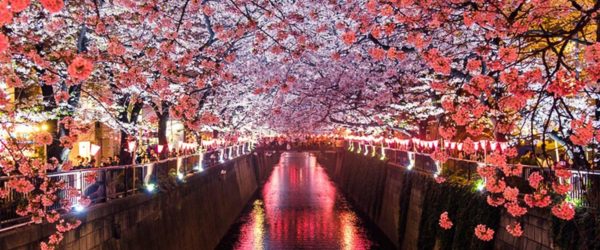 Cherry Blossoms of Japan
Between late March to mid-April, most of the country celebrates the arrival of spring with cherry blossom viewings known as Hanami. Not only is this the perfect opportunity to take in Japan's incredible culture, but it's also an ideal time for photographers to capture some truly breathtaking images during their overseas adventures. This week-long tour is sure to give you plenty of peaceful springtime memories that you won't soon forget.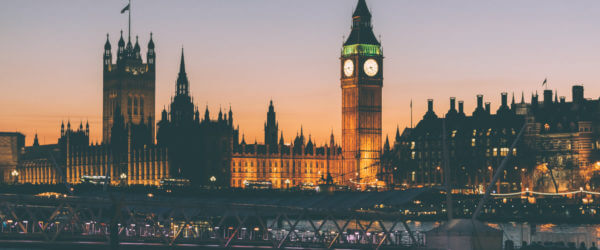 Classic London Tour
Spend five glorious days in London experiencing the best of what the city has to offer! Explore classic London landmarks like the Tower of London, Westminster Abbey and Piccadilly Circus. Take in a show on the West End, discover London's world famous museums and go shopping on some of the most iconic streets in the world.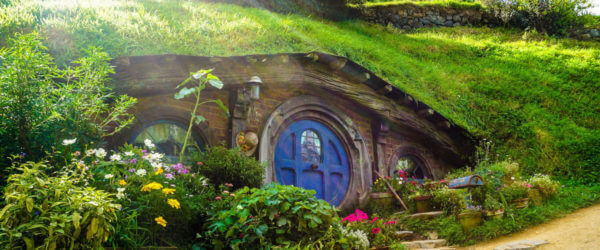 Discover the North Island of New Zealand
New Zealand is a land of wonder. Relatively unspoiled and unpopulated, a visit to New Zealand will open your eyes to the very best of Aotearoa, the land of the long white cloud.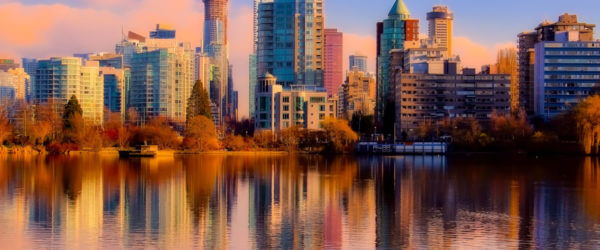 Discover Vancouver
Spend seven thrilling days getting to know the jewel of British Columbia! Famous worldwide for its cultural diversity and friendly citizens, Vancouver will also dazzle you with its abundance of natural beauty. Marvel at the ways Vancouver balances its metropolitan sophistication with the serenity of its nearby wilderness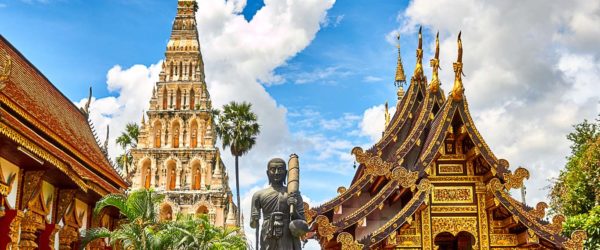 Elephant Nature Park Short Stay
Get a taste of northern Thailand on this 3-day excursion to Chiang Mai! Explore beautifully constructed white and gold temples, elephants living in a safe, protected area, and unforgettable panoramic views. ยินดีต้อนรับสู่ประเทศไทย!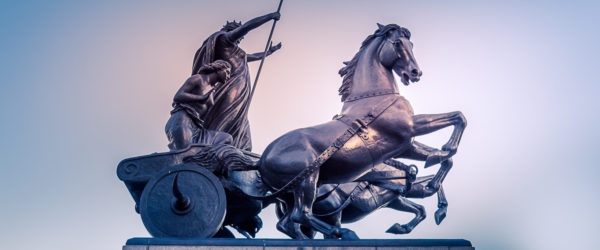 Experience the Roman Empire
The rich history of Rome is abundant as soon as you arrive. This city captures a unique blend of ancient ruins and modern buildings. The hustle and bustle of the city filled with Vespas is juxtaposed with the peace of Palatine Hill, the history of the Colosseum, and the wealth of the Empire. The sites, the food, and the culture will have you saying, Amo Roma!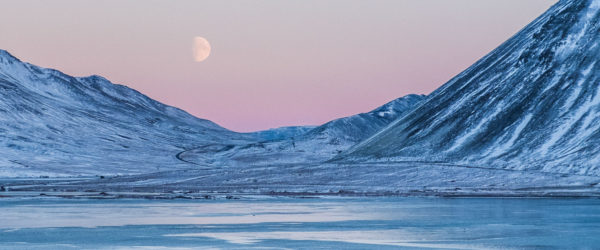 Iceland Arctic Tour
Explore the Arctic Ocean by cruise ship as it circumnavigates Iceland during your summer vacation. Embark in Rekyjavik after a guided tour with an expert in climate change and professor from Rekyjavik University. During this LNT Certified tour, make steps at UNESCO World Heritage Site Breidafjordur Bay, Lake Myvatn Nature Reserve, take part in an impact project in partnership with Ecology Project International and Travelers Against Plastic, visit islands, glaciers and see the aurora borealis.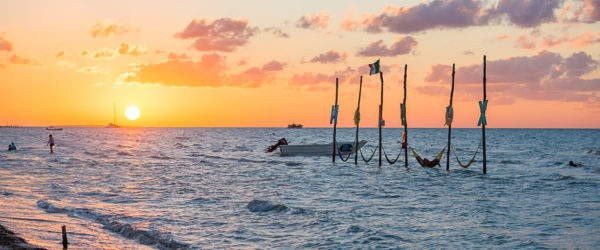 Isla de Vieques Shelter Recovery
Provide a safe and secure home for one or more island families. Work beside like-minded humanitarians in your quest to give back. Enjoy one of the world's beautiful islands and relax in the evening knowing you have given your all during the day.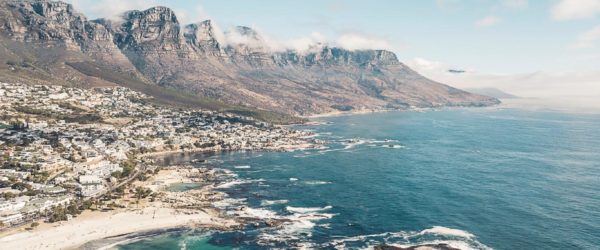 Linger Longer in South Africa
Explore the vibrant city of Cape Town, South Africa! On this 3-Day getaway we'll seek a balance between bustling city and invigorating ocean views to discover the heart of this captivating city. Welcome to South Africa!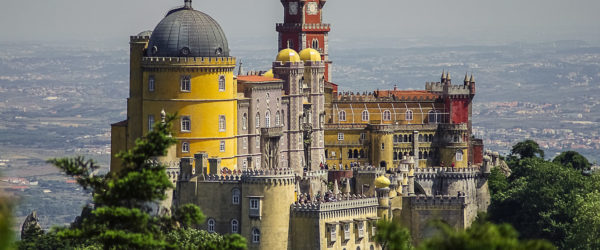 Lisbon: A Primer to Portugal
Experience postcard-perfect Lisbon. Wander the cobblestone streets that climb into twisting, tile-adorned neighborhoods, each one its own treasure. In this old, vertical city, one thing is evident: Lisbon proudly holds on to its history as a sea-faring nation and its identity as hard-working artists and artisans.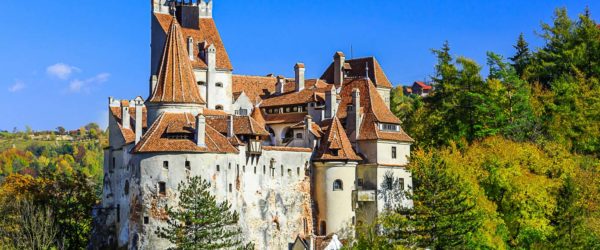 Mystical Romania
Mesmerizing landscapes, historic towns, and mystical castles, oh my! This five days trip covers Bucharest and the southern part of Transylvania, a land of fairy tales, mystical castles, and medieval cities. Come along for this historically rich, not-to be missed trip of Romania.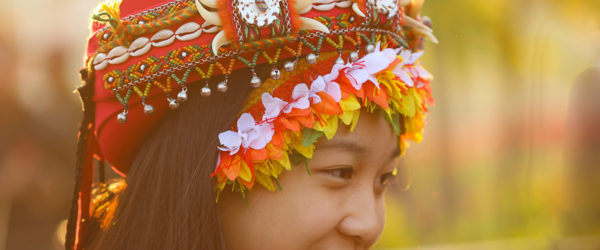 Pingzi Sky Lantern Festival in Taiwan
Grab your passport and explore the elegant island country of Taiwan. Combining traditional culture with state-of-the-art technology, the Taiwan Lantern Festival is a dazzling party and one of the biggest and most spectacular lantern festivals in Asia!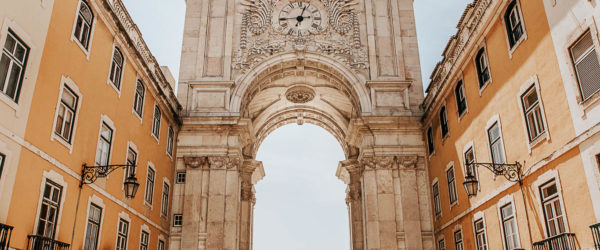 Portugal: Off the Beaten Path
Portugal is surprisingly undiscovered by travelers in spite of its close proximity to Spain, a popular tour destination in Europe. On this 5-day tour, explore Lisbon, Sintra and Porto, and discover why Portugal is the best kept secret in Europe.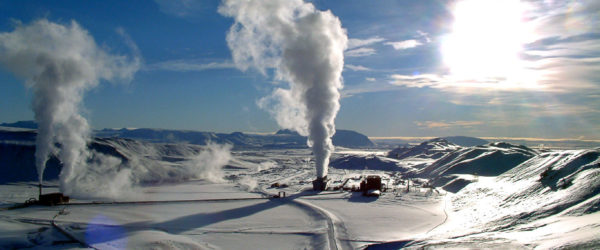 Renewable Energy in Iceland
Discover the unique story of one of the world's leaders in renewable and sustainable energy. Stand in awe of your surroundings while you experience the wonderland sculpted by Earth's natural elements. Discover the delicate balance of Iceland; between fire and ice, light and dark, the natural world and man made innovation.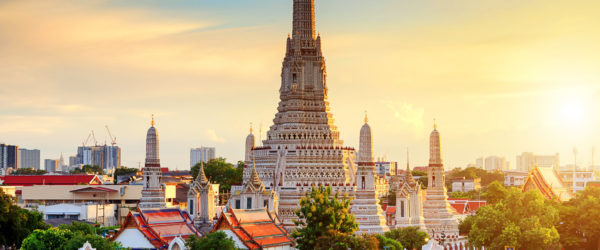 Restless in Bangkok
The bustling metropolis is a real concrete jungle, but her subtle polarity might not be visible by simply looking across the city skyline. Rich and poor, fancy malls and small food carts, modernity and tradition, Buddhism and animism, all merging together to create this vivid international city. Bangkok attracts people from all backgrounds and origin. Step out of the comfort of your hotel and dive in!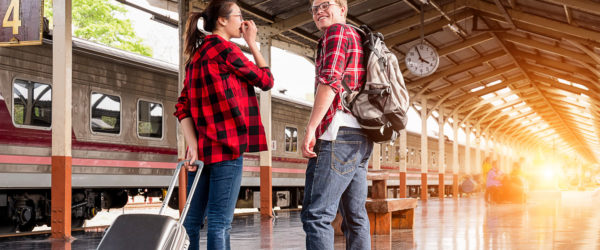 The Trans-Siberian Railway Expedition
Discover three of the world's largest countries – Russia, Mongolia and China – while traveling on the iconic Trans Siberian Railway! Whether you're a beginner or seasoned traveler, your ten-day journey across miles of unspoiled lands will surely be one of the top adventures of your lifetime!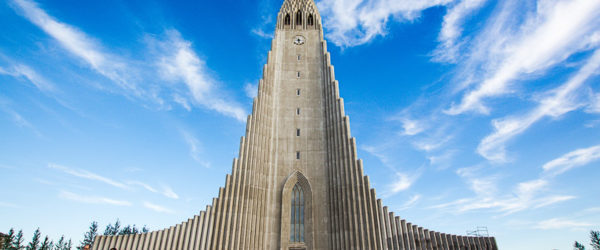 Tour the Golden Circle, Iceland Adventure
Stand in awe of your surroundings while you experience the wonderland sculpted by Earth's natural elements. Marvel at geysers and glaciers galore as you venture through a geologic library hundreds of thousands of years in the making.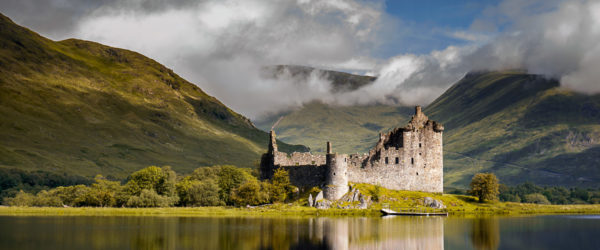 Ultimate Scotland
Visit scenic Scotland on this eight day whirlwind tour. traditional Scottish cuisine and music, and dive into Scotland's history and legends. We'll take the road less traveled through Highland landscapes complete with lochs, mountains, and moors. Take in the sights of white sand beaches and mystical fairies on the Isle of Skye.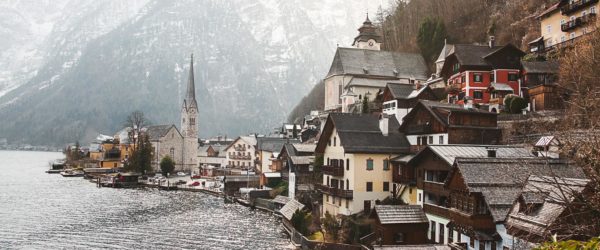 Vienna Short Stay
Discover Austria's top sights in a four day, multi-city tour. Begin with a few days in classic Vienna, with a day trip to musical Salzburg. From palaces to gardens to rolling green hills, Austria has sights and sounds to inspire.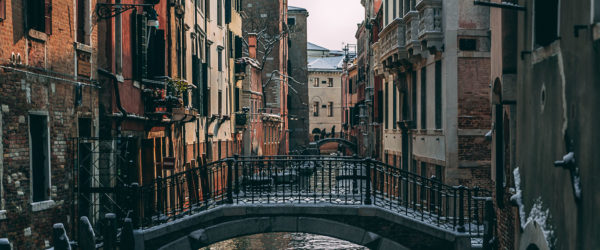 Where History Meets Ecology in Venice
There's no place like Venice! This city is unique in her water-focused history, unconventional architecture, classical art, and abundant seafood. Venice is directly affected by global climate change; the rising oceans result in seasonal flooding which affects the tourism industry and local economy.
Scroll to Top