Sustainable Cities & Communities
Half of the world's population lives in cities
Poverty is often present in densely populated urban spaces. 828 million of these people live in slums. Ensuring that cities are safe and sustainable protects vulnerable populations. This includes affordable housing, reliable public transportation, and inclusive urban planning.
Make an Impact on Sustainable Cities & Communities

Build Safe & Affordable Housing – 883 million people currently live in slums, mostly in Eastern and Southeastern Asia. By providing materials and helping to build safe and affordable housing for families in these communities, you're bettering their standard of life, happiness and health.
1 of 1

Innovate New Public Transportation Routes – Help city planners to create new public transportation routes and systems that are sustainable, effective and incentivize individuals to use these resources.
1 of 1

Support Underdeveloped Countries through Financial & Technical Assistance – While natural disasters can wipe out developed cities and communities, the impact these occurrences have on least developed communities is radical. Support these communities through financial and technical assistance in preparing for natural disasters and providing relief after.
1 of 1

Groups have helped small communities near the coastlines of Bangladesh build more resilient homes to the local climate and plan for rising sea levels.
1 of 1

Implement a bike-sharing program in cities and communities where public transportation is non-existent and/or not affordable.
1 of 1

Students have worked with city planners to help create innovative public transportation routes that also incentivize local individuals to use regularly.
1 of 1
Where will you make your difference?
A Magical Week in Finland
Finland is a land of pristine wilderness, crystal clear lakes, and a populace focused on sustainability. To top that all off, it's also a magical place to visit! There will be no doubt that you aren't in Kansas anymore when you arrive on an excursion to study sustainability in the country with a way of life so perfectly suited to the Finnish topography and terrain.
Agriculture in Coastal California
Arrive in San Francisco, depart from Santa Barbara and delight in the wonder of Coastal California. Engage with experts in the fields of agriculture and aquaculture. Relish fresh, coastal cuisine, and gaze at the unparalleled vistas.
American Blues Tour in Southern US
The blues genre is a musical backbone of the southern United States. Serving as solace in a time of despair for many, the connection of culture and history is palpable from Tennessee to Louisiana. Enrich all of your senses as you indulge in soulful music, food, and experiences on this significant road trip USA.
Ancient Engineering at Machu Picchu, Peru
It's difficult to overstate the sense of wonder that washes over those who visit Machu Picchu and scale its 3,000 steps. The pyramid draws upwards of a million people every year who to marvel at the engineering skills of the ancient Inca people who built it over 500 years ago. Why was it built? And why did they abandon it less than 100 years later? More importantly, how did they do it?
Andalusian Adventure through Spain
Discover the beautiful sights, sounds, and flavors of Southern Spain. Journey through Sevilla, Granada, Cordoba, Ronda, and Zahara in this action-packed itinerary. Get ready for the ultimate Andalusian Adventure!
Art, Cuisine, & Sustainability in Porto, Portugal
Porto has breathtaking medieval architecture, lively music, wonderful food and amazing wine. The best way to experience Porto is by walking her medieval streets full of vibrant art and azulejo tiles. Have your camera at the ready, there will be many photo opportunities! Porto is a bustling city by day that turns romantic and soft at night.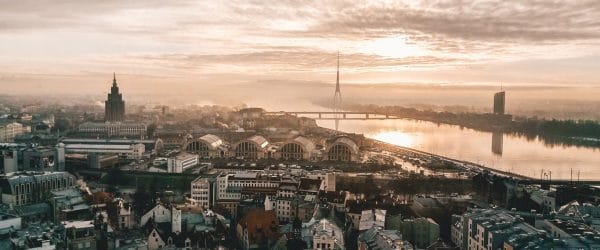 Baltics Historical Tour
Enjoy this unique trip abroad as you explore the charming Baltic states and get lost in history, medieval traditions, architecture and enchanting castles. Explore the best of Estonia, Latvia, and Lithuania on this week-long Baltics tour and get ready to be mesmerized by some of the world's most preserved historical sites!
Beautiful Barcelona
From Roman ruins and Modernist architecture to a vibrant nightlife, there's more than enough to see and do in Barcelona. This incredible week-long trip abroad will be an experience for all five senses that you'll always remember.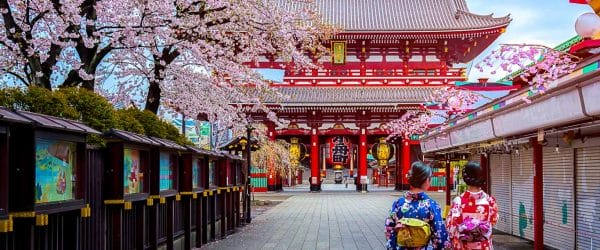 Best of Tokyo
Experience the best of the past and present of Japan's capital as you spend five exciting days in the electric metropolis of Tokyo. Explore lush gardens and fascinating museums, and sample the exceptional variety of food options the city offers on every corner. You'll never want to leave!
Bridging Past and Present in New Orleans
Hurricane Katrina in 2005 made all the worst nightmares of the city's residents come true when floodwaters breached the levees lining the Mississippi and inundated this low-lying city. On this tour, you'll get to bear witness to the damage wrought by Katrina, as well as study engineering and learn about how this centuries-old yet modern city can exist sitting 20 feet below sea level alongside the second-longest river on the continent.
Buenos Aires Immersion
Ignite all of your senses as you dive deep into the rich & colorful culture of Buenos Aires, Argentina. This 11-day adventure has it all. Explore bustling city life, practice the art of empanada making, get in touch with the natural world & gaze upon some of the world's tallest peaks, and experience the lifestyle of Argentinian Gauchos. Come along with us!
Cherry Blossoms of Japan
Between late March to mid-April, most of the country celebrates the arrival of spring with cherry blossom viewings known as Hanami. Not only is this the perfect opportunity to take in Japan's incredible culture, but it's also an ideal time for photographers to capture some truly breathtaking images during their overseas adventures. This week-long tour is sure to give you plenty of peaceful springtime memories that you won't soon forget.
Classic London Tour
Spend five glorious days in London experiencing the best of what the city has to offer! Explore classic London landmarks like the Tower of London, Westminster Abbey and Piccadilly Circus. Take in a show on the West End, discover London's world famous museums and go shopping on some of the most iconic streets in the world.
Culture & Economics in Monaco
Monaco is a world-class destination for an overseas adventure. Live like the upper class does for a week here while also learning about the many sustainability programs in place to protect this tiny country and its natural resources. During this Moroccan journey you will visit place like Monte Carlo, Nice, St. Tropez and beyond.
Discover the History of Cleopatra in Egypt
International travel to Egypt is the perfect way to learn all about Cleopatra and the Greco-Roman period of Egyptian history. Visit some of the most important sites in Alexandria such as Roman Amphitheatre, explore the fascinating museums of Cairo and more. A trip to Egypt is a trip of a lifetime!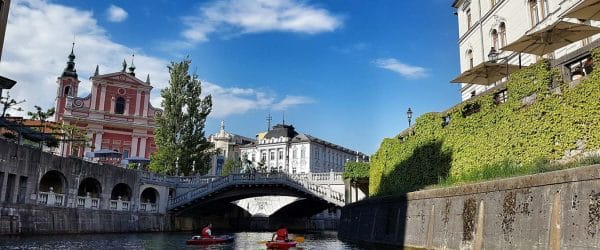 Discover the History of Slovenia
Between its stunning medieval architecture, vibrant city streets, and breathtaking natural landscapes, the small country of Slovenia truly has something for everyone. Travel abroad on this incredible eight-day tour and learn what you've been missing out on for so long.
Discover the North Island of New Zealand
New Zealand is a land of wonder. Relatively unspoiled and unpopulated, a visit to New Zealand will open your eyes to the very best of Aotearoa, the land of the long white cloud.
Discover Vancouver
Spend seven thrilling days getting to know the jewel of British Columbia! Famous worldwide for its cultural diversity and friendly citizens, Vancouver will also dazzle you with its abundance of natural beauty. Marvel at the ways Vancouver balances its metropolitan sophistication with the serenity of its nearby wilderness
Dubai Business Tour
A modern engineering feat, the city of Dubai is a business hub for the entire Middle East as well as a global transport center for cargo, people and oil. Come study business in Dubai and visit the Burj Khalifa, the world's tallest building, see the stunning man-made palm islands, and of course shop at world-class malls as well as visiting more off-beat sights in this jewel of the desert.
Eco Adventures in Marine Conservation in Belize
Combine your scuba diving skills with your love for the marine world on unique eco adventures to study marine sciences while you work to preserve the Belize Barrier Reef, the second largest reef system in the world! Join us in monitoring the health of the reef and its inhabitants and managing the impacts of the invasive lionfish that have no natural enemies and are destructive to the natural balance of the reef. Your efforts make a difference!
Elephant Nature Park Short Stay
Get a taste of northern Thailand on this 3-day excursion to Chiang Mai! Explore beautifully constructed white and gold temples, elephants living in a safe, protected area, and unforgettable panoramic views. ยินดีต้อนรับสู่ประเทศไทย!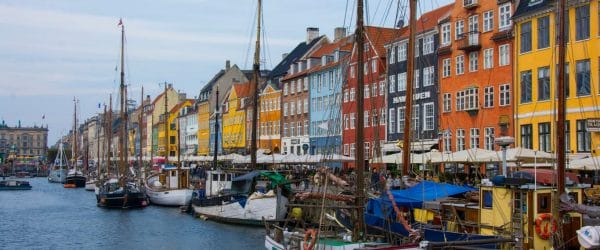 Engineering Excursion in Denmark
There are some incredible eco adventures to be experienced in Denmark. The small nation is one of the world leaders in wind energy and has made enormous strides in this area over the last few decades. Denmark is also one of the most environmentally conscious countries in the world. Come travel with us and visit one of Denmark's foremost environmentally-focused volunteer organizations, see iconic places and more.
Environmental Biology & Math in Costa Rica
On this trip to Costa Rica, you will have an educational and adventurous experience. The trip's highlights include hiking up the tallest volcano in the country, zip-lining through a cloud forest, and embarking on a safari through Santa Rosa National Park. Book your overseas adventure to Costa Rica today!
Experience the Aspen X-Games
The Winter X-Games in Aspen, Colorado is one of the most exciting events of the year! Come experience thrilling events and amazing shows, all while enjoying adventures in travel like skiing, snowshoeing, and adaptive volunteering!
Experience the Roman Empire
The rich history of Rome is abundant as soon as you arrive. This city captures a unique blend of ancient ruins and modern buildings. The hustle and bustle of the city filled with Vespas is juxtaposed with the peace of Palatine Hill, the history of the Colosseum, and the wealth of the Empire. The sites, the food, and the culture will have you saying, Amo Roma!
Exploring Costa Rica
Costa Rica is known for its serene waters, hidden oasis, and lush jungles. As one of the world's most biodiverse countries that are protected by political figures and the law, this wanderlust location is a must-see for all adventurers. On this trip to Costa Rica, you will have an educational and adventurous experience. The trip's highlights include volunteering at a wildlife rescue center, zip-lining in the country's cloud forest, and cruising to Tortuga Island. Book your overseas adventure to study environmental sciences in Costa Rica today!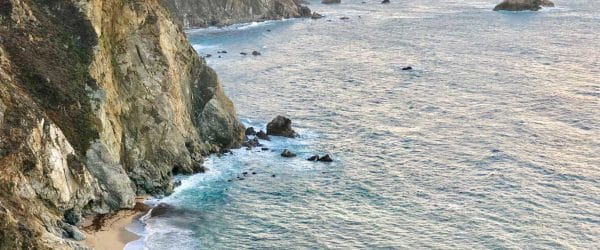 Exploring Monterey, California
Monterey has so much to offer visitors looking for the perfect eco tour. The area is replete with majestic wildlife including whales, sea lions and seals. You'll also be hard-pressed to pick the spot with the perfect view of the ocean since there are so many phenomenal ones. This trip will show you all the highlights of Monterey and the surrounding area, and offers a seafood feast or two of local delicacies.
Futaleufú River Expedition in Chile
Located in Southern Chile, Fualeufú translates to "big river" in Mapuche. The town is truly a paradise for experience and extreme sports. From its nature to its wildlife, this destination is a must-see for those with a want for adventure and empowerment. This student tour will provide you with the life-changing opportunity to raft and kayak the Fualeufú rapids, horseback-ride through lush forests, and rock-climb up and zip-line across cliffs.
Futurist Architecture in Brazil
With sweeping curves, wave-like features and wind-blown bends, Oscar Niemeyer's modernist design aesthetic sets his work apart. It's easily recognizable by bright white facades, 1960s ambiance and disks, domes and saucer-like components. International student trips let you immerse yourself in a week-long study of Niemeyer's work and his contributions to global architecture and design.
Growing a Tourism Culture in China
This journey gives you some of the highlights of this vast Asian country and its culture. You will explore temples and palaces of ancient emperors, visit sites with beautiful vistas of the countryside and see some typical local homes and jobs as you visit some key cities of this amazing country. You tour will take you to Hong Kong, Macau, Guangzhou, and Beijing on this trip.
Hike and Explore the Tetons
Grand Teton National Park creates a spectacular and memorable place to explore, learn, and experience the outdoors. Hike mountain trails, enjoy breathtaking views, discover an abundant and diverse array of wildlife, explore Yellowstone, and raft on the Snake River. Experienced naturalists share their knowledge of the wild inhabitants and natural history of the Yellowstone ecosystem and the efforts to preserve this pristine alpine environment and maintain a commitment to sustainability.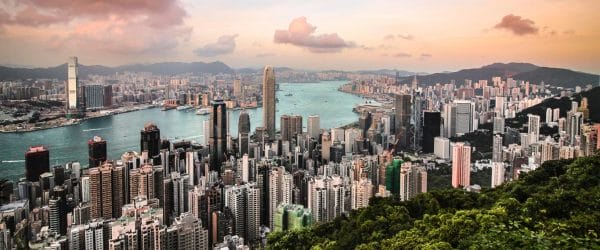 History & Climate Awareness in Hong Kong
Being a city full of contrasts, Hong Kong has a lot to offer visitors. From cultural landmarks, historical traditions and scenic natural getaways, there is nearly something for everyone. However, it is also important to be aware of the current changes taking place related to climate change, modern development and more. Travel abroad and connect with experts in the field to get a better understanding of what these changes mean for life today and years to come.
History and Hope in Ukraine
Ukraine is right on the precipice of becoming a world travel destination, but you can get in at the ground level by joining us for this fabulous tour of all that the country has to offer. From the big cities of Lviv and Kiev to the sleepy town of Odessa and the historically important site of Chernobyl, this tour is a great snapshot that shows the versatility of Ukraine and the determination of its people.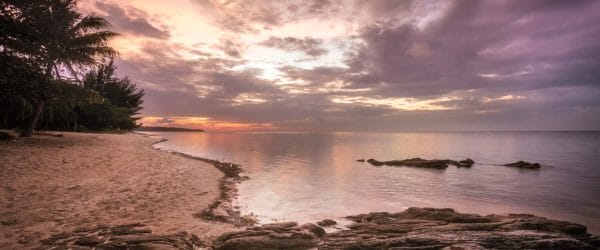 Humans and History in Honduras
Honduras offers tremendous opportunity for overseas adventure to study anthropology. From the bustling cities to the lush jungles, historic sites and pristine beaches, there is something for everyone in this Central American country. During this trip you will visit including Copan Ruinas, Lago de Yojoa and more. Plan your trip today!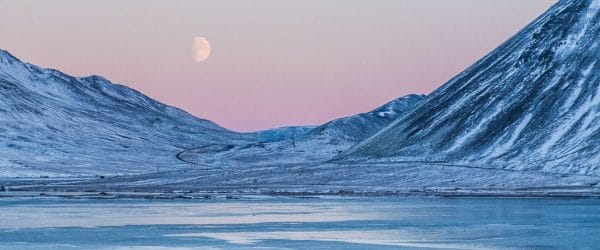 Iceland Arctic Tour
Explore the Arctic Ocean by cruise ship as it circumnavigates Iceland during your summer vacation. Embark in Rekyjavik after a guided tour with an expert in climate change and professor from Rekyjavik University. During this LNT Certified tour, make steps at UNESCO World Heritage Site Breidafjordur Bay, Lake Myvatn Nature Reserve, take part in an impact project in partnership with Ecology Project International and Travelers Against Plastic, visit islands, glaciers and see the aurora borealis.
Interior Design & Architecture in Washington D.C.
Washington D.C. is a great place to study interior design because of the diversity of the design it contains. It's a veritable living timeline, home to the building blocks of our nation as well as some of its most modern showings. You'll get to see places like the Capitol Building, Georgetown and beyond. Walk from past to present, seeing the evolution of architecture and design along the way.
Interior Design in Atlanta
Atlanta is a modern marvel of a city that still retains elements of its storied past. As you embark on this trip to study architecture in the Peachtree City, you'll be astounded by the design innovations you'll learn about at the Georgia Tech School of Design, the U.S. Green Building Council and the Governor's Mansion. Also visit ornate historical homesteads and simple Amish country buildings on your trip to the design capital of the South!
Interior Design in Jacksonville
Jacksonville is one of the best places in the country to learn about interior design, because of the mix of old and new structures, and the innovative slant of its colleges. Jacksonville is a perfect mix of natural beauty and cutting-edge technology, making it a great canvas for artistic expression.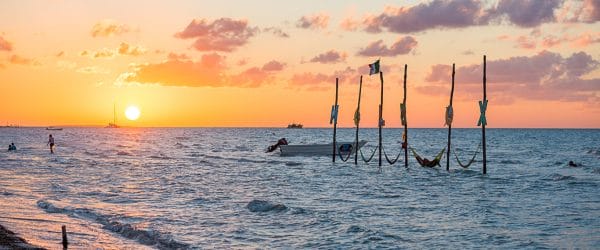 Isla de Vieques Shelter Recovery
Provide a safe and secure home for one or more island families. Work beside like-minded humanitarians in your quest to give back. Enjoy one of the world's beautiful islands and relax in the evening knowing you have given your all during the day.
Island Adventure in Trinidad & Tobago
Overseas adventures in Trinidad and Tobago are filled with Indian heritage, Caribbean culture and the laid-back ambiance of the islands. Whether you're visiting to learn about conservation, Caribbean culture and history, or the biological diversity of an island, you'll gain an appreciation for Trinidad and Tobago's unique place in the world over the course of the week.
Italy's Big Three: Venice, Florence and Rome
Enjoy an overseas adventure fit for the gods during your time in Italy. Your group will visit three of the country's main cities including Venice, Florence and Rome. There is much to see and do, so bring along a great pair of walking shoes, and a hunger to learn more about this ancient country.
Learning Through Service in Belgium
Belgium is often overlooked when people look to take part in projects abroad, but there are plenty of ways you can help. During your stay, your group will help feed hungry asylum seekers in Gare du Nord looking for a fresh start in Belgium and you'll help reduce the growing problem of food waste in Anderlecht . Come travel with us today and have a delicious Belgian beer!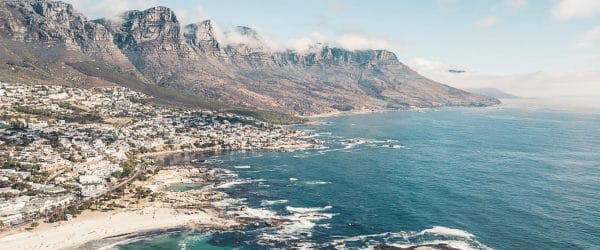 Linger Longer in South Africa
Explore the vibrant city of Cape Town, South Africa! On this 3-Day getaway we'll seek a balance between bustling city and invigorating ocean views to discover the heart of this captivating city. Welcome to South Africa!
Lisbon: A Primer to Portugal
Experience postcard-perfect Lisbon. Wander the cobblestone streets that climb into twisting, tile-adorned neighborhoods, each one its own treasure. In this old, vertical city, one thing is evident: Lisbon proudly holds on to its history as a sea-faring nation and its identity as hard-working artists and artisans.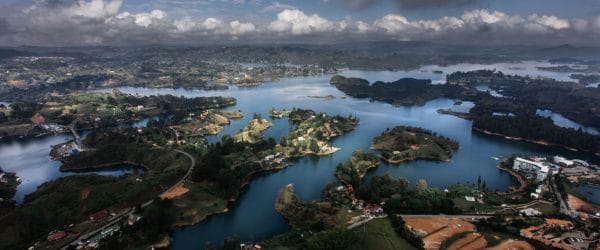 Medellín: Colombia's City of Eternal Spring
Embrace this one-of-a-kind trip to Medellín where you will learn about the history of the city that was once considered the murder capital of the world and now attracts hundreds of thousands of tourists per year due to gentrification. Explore the incredibly vast biodiversity of Colombia with trips to Parque Arví, Guatapé, Salento, and one of the many coffee regions of Antioquia where you will get to taste some of the finest coffee in the world.
Metropolitan New York
Welcome to New York — America's busiest and most influential city. Visit the Statue of Liberty, Central Park, Rockefeller Center, museums, the Theatre District and Times Square. Join us on our most exciting and wildly diverse tours yet in New York City!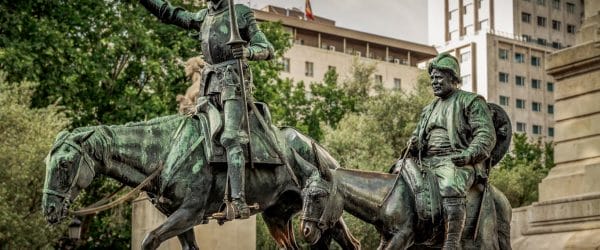 Miguel Cervantes Historical Tour in Spain
Spain's rustic landscape, bold architecture and adventurous spirit inspired Cervantes to write "Don Quixote" and other lively tales about the hapless knight errant and his sidekick Sancho Panza. Your overseas adventure travel itinerary will give you a look into the life and times of this daring duo. In addition, you will check out iconic historical sites, museums and more.
Mile High City Tour in Denver
Denver supports ecotourism by promoting responsibility around traveling and creating awareness of the impact traveling has on ecology. The rugged terrain around Denver draws adventure-seekers while maintaining an ecological balance to keep the gift that is a "Rocky Mountain High" adventure for years to come. Hike Arapahoe Basin and the Flatirons, experience the hairpin turns of Pike's Peak, Climb Garden of the Gods formations and wonder at the balance of the urban and the wild.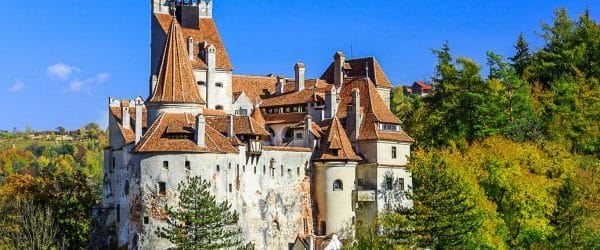 Mystical Romania
Mesmerizing landscapes, historic towns, and mystical castles, oh my! This five days trip covers Bucharest and the southern part of Transylvania, a land of fairy tales, mystical castles, and medieval cities. Come along for this historically rich, not-to be missed trip of Romania.
Mystical Sedona, Arizona
Sedona has become known for more than its natural beauty and outdoor activities. It's also a world-renowned center for arts and wellness, mystical vortexes, and a place to find balance and renew your body, mind, and spirit. From towering red rock formations and rugged backcountry – to Native American rituals and ancient ruins – to legends of history and mystical mysteries, your adventures begin here as you explore the marvels and diversity of Sedona, its past and present.
Nuclear Research Tour in Switzerland
Switzerland is contemporary and cultured, has world-famous peaks, and is known for its alpine adventures. From its innovation and technology to sophisticated culture to spectacular scenery, the country is a must-see for all. On this trip to Switzerland, you will have both an educational and adventurous experience. The trip's highlights include traveling 200 meters below ground to visit the Large Hadron Collider, taking a train to one of the highest peaks in Europe, and exploring the famous city of Zurich. Book your educational student tour today!
Outdoor Adventures in Lake Tahoe, California
Lake Tahoe is world-renowned for its beauty. You won't find many lakes quite like this one, and its blend of picturesque mountains and pristine water makes its an ideal travel destination. There are plenty of interesting things in the area to make for exciting student tours. You can help preserve the lake and make an impact too!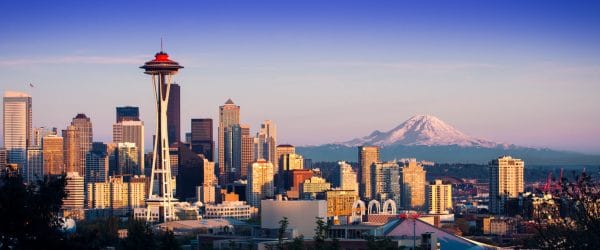 Photogenic Seattle
A trip to Seattle brings you to a city that isn't quite like any other in the country. The scenery is stunning in every direction you look, and there will be plenty to keep you busy during your study photography tour of the Pacific Northwest.
Pingzi Sky Lantern Festival in Taiwan
Grab your passport and explore the elegant island country of Taiwan. Combining traditional culture with state-of-the-art technology, the Taiwan Lantern Festival is a dazzling party and one of the biggest and most spectacular lantern festivals in Asia!
Portugal: Off the Beaten Path
Portugal is surprisingly undiscovered by travelers in spite of its close proximity to Spain, a popular tour destination in Europe. On this 5-day tour, explore Lisbon, Sintra and Porto, and discover why Portugal is the best kept secret in Europe.
Renewable Energy in Iceland
Discover the unique story of one of the world's leaders in renewable and sustainable energy. Stand in awe of your surroundings while you experience the wonderland sculpted by Earth's natural elements. Discover the delicate balance of Iceland; between fire and ice, light and dark, the natural world and man made innovation.
Restless in Bangkok
The bustling metropolis is a real concrete jungle, but her subtle polarity might not be visible by simply looking across the city skyline. Rich and poor, fancy malls and small food carts, modernity and tradition, Buddhism and animism, all merging together to create this vivid international city. Bangkok attracts people from all backgrounds and origin. Step out of the comfort of your hotel and dive in!
Scuba Diving Tour in the Bahamas
The Bahamas is a unique place located in the Caribbean Sea. Made up of 365 Bahamian islands and cays, surrounded by sapphire-blue water. WIthin those islands are the Exumas. The Exumas are a collection of dream destinations. You can find any type of overseas adventure you like — exciting or relaxing — on these islands. Go and enjoy and have a week full of memories to take back home.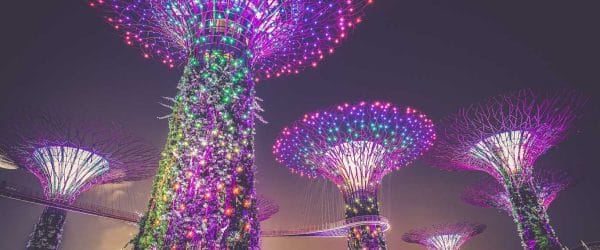 Singapore Business Tour
Although Singapore has been occupied for millennia, the city-state was founded in 1819 as a trading post for the British East India Company. Since then it has grown into a sparkling hub for finance, tech, and trade, featuring a hodgepodge of five different official languages including English. On this epic 7-day journey you'll learn about Singapore's colonial history and how the island nation has reclaimed land from the sea to continue building.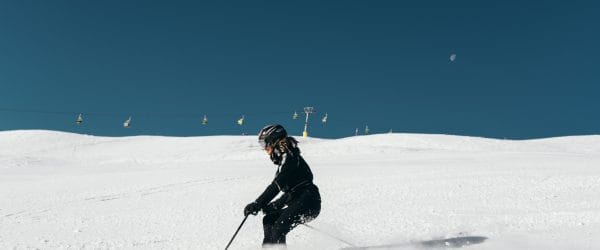 Skiing Adventures in Swiss Alps
Switzerland is a skier's paradise. More than 120 million people visit the Swiss Alps each year heading to some of the most famous resorts in the world. Hit four of those during your overseas adventure this week in Switzerland. From Jungfrau Ski Region to Wengen and beyond, check out some of the region's top mountain destinations.
Spanish Language Immersion in Puerto Rico
After this language immersion experience in the wonderful island of Puerto Rico, your group will leave with a great sense of gratitude. Work alongside Institute for Spanish Language Acquisition and join us in this one of a kind of adventure in the Isle of Enchantment. During this trip, you will be helping people recover from one of the most devastating events in its history.
Sporting Tour in Australia
Australia boasts some of the most diverse marine ecosystems on the planet. Journey to the other side of the globe with us on this epic sporting tour. You'll learn about the country's sport health industry, environmental practices and enjoy multiple cultural excursions to experience the most out of your trip abroad.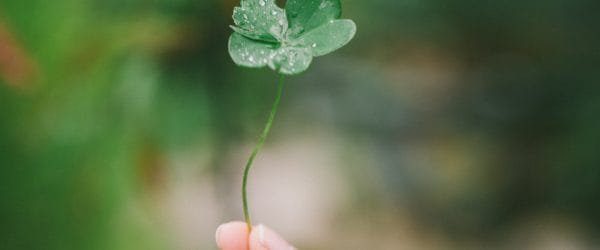 St. Patrick's Day in Dublin
Revel in the festivities celebrating Ireland's Patron Saint in Dublin and visit Northern Ireland's natural wonders and Belfast along with "Game of Thrones" filming sites while you study history in the Emerald Isle.
Stunning Sri Lanka
Get ready for the eco tour of a lifetime as you uncover Sri Lanka's most scenic and spectacular destinations. Lose yourself in nature as you explore the lush mountains and tea plantations of this biodiverse island and make an impact by helping to improve access to clean water. We hope you'll join us on this week long trip of nature, beaches, and waterfalls!
Sustainable Fashion in Amsterdam
Spend your week exploring Fashion for Good and the Cece Project, where sustainable fashion is the goal. Discover the cutting edge path for the fashion industry on this sustainable educational trip into ecologically-friendly fashion. This trip's highlights include working alongside sustainable fashion startups such as Project Cece and beyond.
Sustainable Tourism in Iceland
Due to its spectacular nature and wildlife, Iceland is topping bucket lists and hitting the headlines. With increased visitors every year, there appears to be no end to the wonders of Iceland's northern land. On this trip to Iceland, visit the country's top attractions while engaging in sustainable tourism. The trip's highlights include indulging geothermal waters of the Blue Lagoon, spotting whales in the Northern Atlantic Ocean, and watching the wondrous Northern Lights with awe. Book your overseas adventure to Iceland today!Due to its spectacular nature and wildlife, Iceland is topping bucket lists and hitting the headlines. With increased visitors every year, there appears to be no end to the wonders of Iceland's northern land. On this trip to Iceland, visit the country's top attractions while engaging in sustainable tourism. The trip's highlights include indulging geothermal waters of the Blue Lagoon, spotting whales in the Northern Atlantic Ocean, and watching the wondrous Northern Lights with awe. Book your overseas adventure to Iceland today!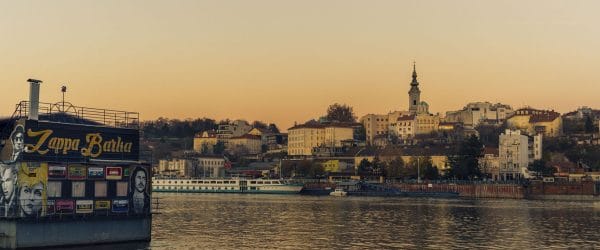 The Architecture of Serbia
Full of fascinating and futuristic architectural structures, Belgrade is must-visit city for any architectural fanatic. Trip abroad and study architecture in Belgrade with us for one week to gain insights from a local architect who will be touring with you. Visit places such as the Eastern City Gate, Western City Gate, Stari Dvor and more. You will also get a deeper understanding of the human rights issues the country currently faces.
The Culture of Costa Rica
Costa Rica is known for its serene waters, hidden oasis and lush jungles. One of the world's most biodiverse countries, this wanderlust location is a must-see for all adventurers eager to travel abroad and study humanities. On this trip, you will immerse yourself into culture and tradition. The trip's highlights include exploring San Jose's markets, visiting a sloth rescue center and zip-lining through a jungle. Book your educational student tour to Costa Rica today!
The Melting Pot of Myanmar
Myanmar, formerly Burma, has only recently opened up its doors to international travelers. Over the course of seven days you'll experience some of the most magical and amazing regions of Myanmar, as well as really get a chance to immerse yourself in the food culture and historical relevance of this country. Your local guides will ensure that you have a memorable and authentic experience. It is not to be missed!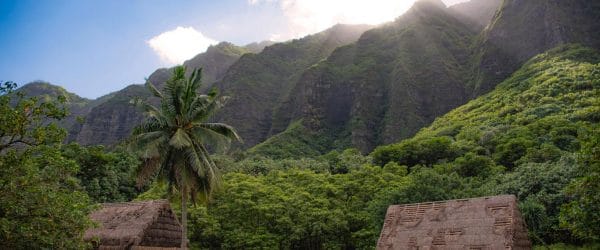 The People of Papua New Guinea
Papua New Guinea has endless greenery, pristine coastlines, and colorful wildlife. The country is rich in history, culture and attracts all kinds of travelers from around the world. On this trip to study humanities in Papua New Guinea, you will immerse yourself into the country's way of life and culture. The trip's highlights include scuba diving to see marine life and WWII remains, cruising through Sepik River, and being welcomed into a Segori Jungle village.
The Trans-Siberian Railway Expedition
Discover three of the world's largest countries – Russia, Mongolia and China – while traveling on the iconic Trans Siberian Railway! Whether you're a beginner or seasoned traveler, your ten-day journey across miles of unspoiled lands will surely be one of the top adventures of your lifetime!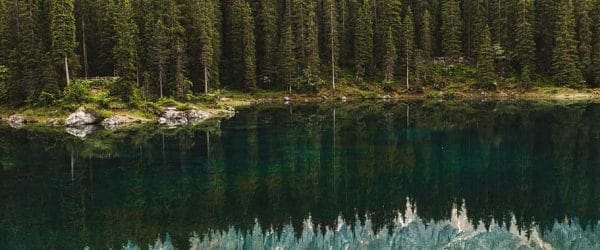 Three Peaks Nature Park Circuit
The Dolomites of northern Italy are one of the most spectacularly beautiful mountain ranges in the world. They are ideally suited for a trip abroad to experience some of the best hiking on the planet. You will hike the amazing Three Peaks Nature Park, along with the Lago di Braies and Lago Dobbiaco trails, plus the stunning Giau Pass. Split your time between two gateways to the region, Cortina d'Ampezzo to the south and Dobbiaco to the north. And experience the dual Italian and Austrian cultures that permeate the area, from the languages to the food.
Tonga Island Discovery
Experience the ultimate in overseas adventures on the friendly islands of Tonga. Tonga is a true paradise with unforgettable white sanded beaches, lush rainforests, and clear turquoise water. With 176 islands, the possibility of adventure is inevitable. The islands of Tonga were founded by the Lapita people originally from Asia. These are the ancestors of the Polynesian people currently inhabiting the islands, and are known for the values of family, respect, and generosity.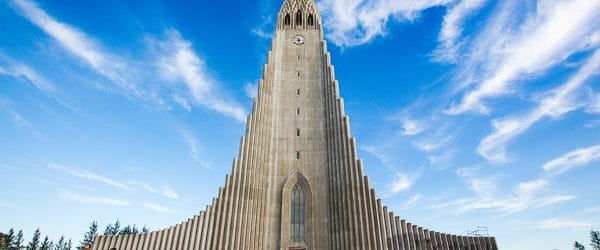 Tour the Golden Circle, Iceland Adventure
Stand in awe of your surroundings while you experience the wonderland sculpted by Earth's natural elements. Marvel at geysers and glaciers galore as you venture through a geologic library hundreds of thousands of years in the making.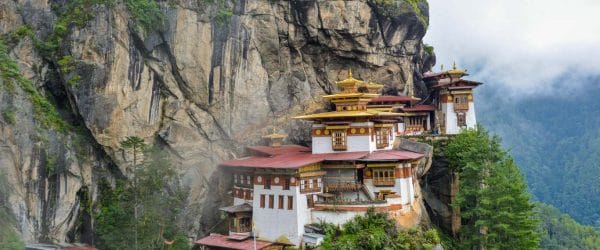 Trekking Expedition in Bhutan
Bhutan is renowned for its mountains and monasteries, as well as incredible trekking expeditions. On this trip to Bhutan, you will enjoy an adventurous, cultural, and educational trek from the town of Paro to the town of Thimphu. The trip's highlights include eating lunch in a monastery hanging on a 1000-meter cliff, experiencing Bhutan's rare and national animal, and adventuring over cables, ridges, and suspension bridges. Enjoy global travel in Bhutan today!
Ultimate Scotland
Visit scenic Scotland on this eight day whirlwind tour. traditional Scottish cuisine and music, and dive into Scotland's history and legends. We'll take the road less traveled through Highland landscapes complete with lochs, mountains, and moors. Take in the sights of white sand beaches and mystical fairies on the Isle of Skye.
Uncover the Lesser-Known Side of Costa Rica
Your sustainable travel journey through Costa Rica takes you from the busy capital to lush valleys, dense jungles, cloud forests, and the coast. You will have the opportunity to interact with the local people, taste many different types of food, see unique native wildlife, and learn about the history of the country. Get involved with coffee harvesting or saving the turtles while visiting this magnificent country.
Vienna Short Stay
Discover Austria's top sights in a four day, multi-city tour. Begin with a few days in classic Vienna, with a day trip to musical Salzburg. From palaces to gardens to rolling green hills, Austria has sights and sounds to inspire.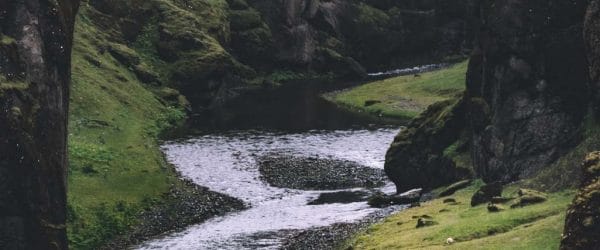 Visit the Hidden People of Iceland
Explore the fascinating folklore of Iceland's mysterious – and magical ─ beings known as huldufolk. Most people in Iceland believe in their existence and make accommodations for their presence and preferences, both at home and in businesses and follow traditions that celebrate them. Join us on this journey into the meaning behind the myths and legends, and search for the deeper meaning of huldufolk in everyday life and their messages for the environment.
Where History Meets Ecology in Venice
There's no place like Venice! This city is unique in her water-focused history, unconventional architecture, classical art, and abundant seafood. Venice is directly affected by global climate change; the rising oceans result in seasonal flooding which affects the tourism industry and local economy.