10% of the world survives on less than $1.90 a day
Millions of people lack access to healthcare, education, clean drinking water, electricity, and other human rights. Eradicating poverty requires universal collaboration from local and national institutions. Research shows that the creation of inclusive labor, quality education, and ensuring equal rights for vulnerable are essential for decreasing rates of poverty worldwide.
Make an Impact on Poverty

Microeconomic Projects – Economic growth is a great tool in the fight against poverty in developing countries. Microeconomic projects encourage individuals to build their skills within a chosen industry. Increased capital leads to more opportunity for education, access to health care and other public services.
1 of 1

Introduce New Skills – This could include sewing or weaving techniques, allowing villages to gain access to local and national markets.
1 of 1

Introduce New Tools – Many poor spend a significant amount of time trying to meet daily needs such as collecting water or other resources for basic survival. This behavioral poverty trap leaves little time to focus on solving other problems that could potentially lead to increased income.
1 of 1

Introducing chickens to help bring villages to market where they can sell and trade livestock and animal products with other community members and villages.
1 of 1

Sponsoring or launching a small business to provide women with the management skills and capital they need to start their own venture which results in increased productivity, employment and eventually education for their children.
1 of 1

Providing access to medical care: Accessible medical services remain elusive for many of the global poor. Acute and chronic illnesses lead to very low levels of productivity but access to these services and community health education can aid in the development of healthy, sustainable communities.
1 of 1
Where will you make your difference?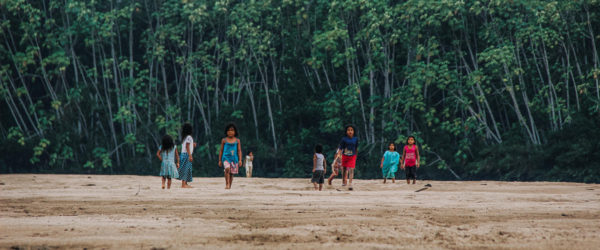 Amazon Medical Expedition
In partnership with International Medical Relief, your team will live and work on the Amazon River in the heart of the rainforest. Your group will be providing medical relief and education on hypertension, diabetes, smoking, and sexually transmitted diseases in addition to basic hygiene, water storage, sanitation, and mosquito/insect control.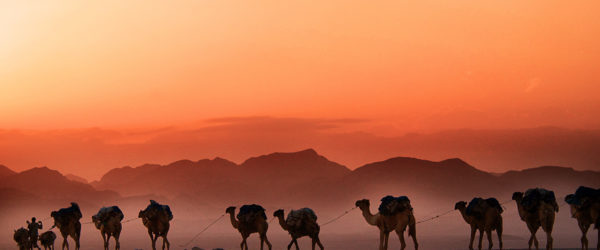 Ancient Kingdoms of Ethiopia
Soak in Ethiopia's rich and fascinating history on this four-day tour of the ancient kingdoms. This exploration of Africa's only unconquered state will include the famous rock-hewn churches of Lalibela, the ancient kingdom of Axum, the 'Camelot of Africa' at Gondar, and culminating in the natural wonder of the Simien Mountains.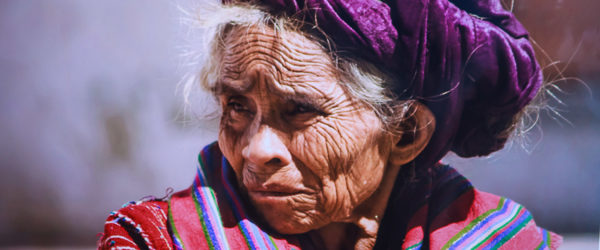 Andes Mountains Medical Expedition
Join us in partnership with International Medical Relief for a trip to Lavalle, Argentina in the Mendoza region of the Andes! This beautiful area will feed your senses with magnificent views of the beautiful wineries, olive groves, fruit orchards, and the highest mountain in the Western and Southern hemisphere, Aconcagua.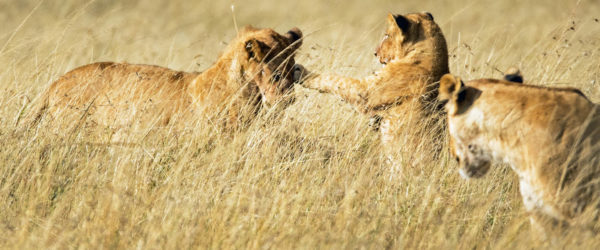 Animal Science & Conservation in Senegal
Located in Western Africa, and labeled as one of the continents most stable countries, Senegal is the opposite of dull. The lively location has vibrant markets and glittering nightlife, as well as wildlife and nature galore. Come along for an unforgettable journey to learn about animal science and conservation in Senegal while encountering the country's wildlife and culture.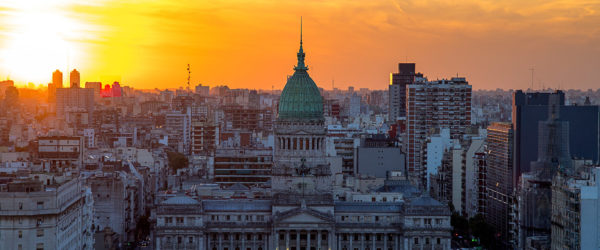 Argentina Short Stay
Get a taste of Argentina by experiencing the La Boca neighborhood in Buenos Aires with its exciting street artists and brightly painted zinc shacks. Explore El Tigre and its surrounding islands in the Paraná Delta by river boat on this 3-day getaway. ¡Bienvenido a Argentina!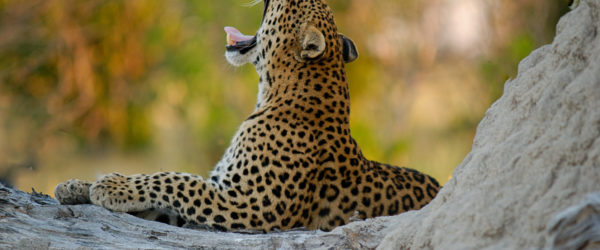 Botswana Safari
Discover one of the wildest and perhaps most beautiful parts of Africa! The world's most amazing animals are around every corner in Botswana, so if you're an animal lover, or just want the adventure of a lifetime, this getaway will certainly not disappoint!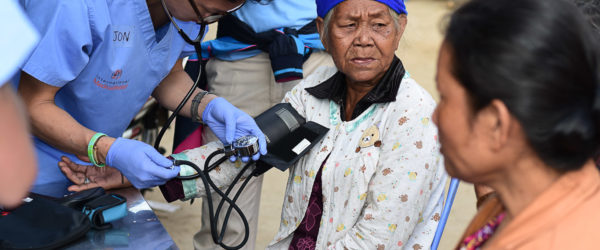 Cambodia Medical Expedition
Cambodia's tragic history defined by decades of political unrest, violence, and poverty has surprisingly shaped an inspiring, optimistic and warm population. This poignant intersection of a painful past and developing present leaves no visitor untouched.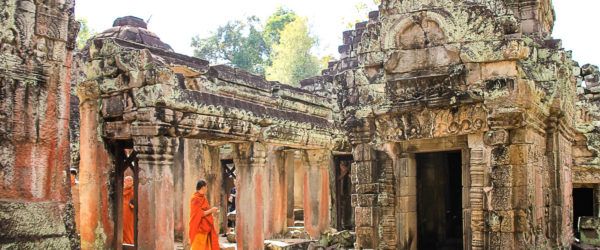 Cambodia Short Stay
Discover Siem Reap — home to the temples and ruins of Angkor Wat, Bayon and Neak Pean. Immerse yourself in Cambodian culture at an acrobatic circus with live music. Indulge your senses in some of the best cuisine in Southeast Asia and be welcomed to a country of vibrant people, history and natural landscapes. ស្វាគមន៍មកកាន់ប្រទេសកម្ពុជា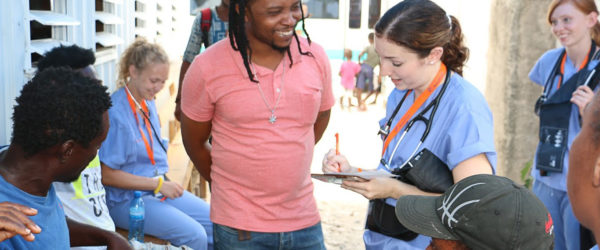 Caribbean Medical Expedition
In partnership with International Medical Relief, join us as we travel to Haiti for medical relief and public health education. The Haitian culture is incredible and diverse, with much strength and resolve.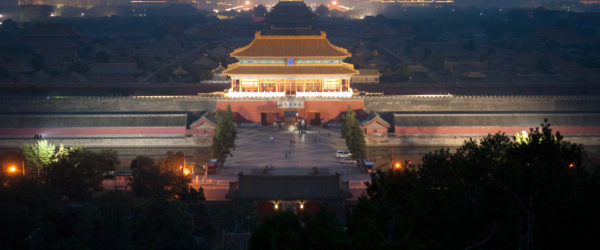 Celebrate Chinese New Year in China
If world travel in Southeast Asia is on your bucket list, this journey to China with a bonus stop in Bangkok to study anthropology and celebrate Chinese New Year is not to be missed. You'll get a great overview of how the holiday is celebrated by visiting some of China's most iconic sites including the Great Wall, plus you'll get to enjoy some delectable food and experience authentic culture and tradition on this once-in-a-lifetime trip!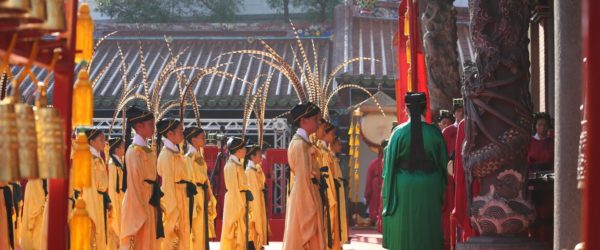 Confucius Philosophy Tour in Beijing
To study Confucius you must study religion in Beijing. Exploring the two largest temples of Confucius, his family and the cities of Beijing and Qufu will enlighten you to the path of peace and understanding. Coupled with the exploration of a foreign studies fellowship opportunity, this shapes up to be a trip of a lifetime. This trip's highlights include a tour of the Forbidden City, Cemetery of Confucius and more.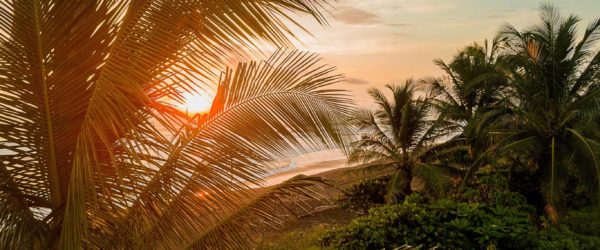 Costa Rica Medical Expedition
Costa Rica's charm lies in its lush rain forests, unspoiled beaches and abundance of wildlife. With 24% of the population under 15 and 11% over 60, you will care for patients of every age in partnership with International Medical Relief.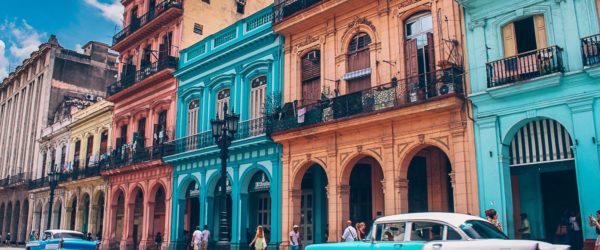 Cuba Short Stay
Discover Cuba on this 3-day getaway by visiting Playa Varadero with its bridge-linked lagoon and whitesand beaches. Dive underwater in Cayo Piedras to explore its colorful marine life and crystal clear waters. ¡Bienvenido a Cuba!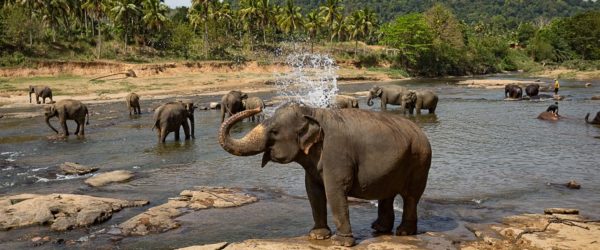 Discover Sri Lanka
With diverse landscapes, rich culture and pristine beaches, Sri Lanka has something for travelers of all kind. The exotic island beaches and sites of mythological epics to sacred Buddhist relics make Sri Lanka one of the most enchanting destinations in the world.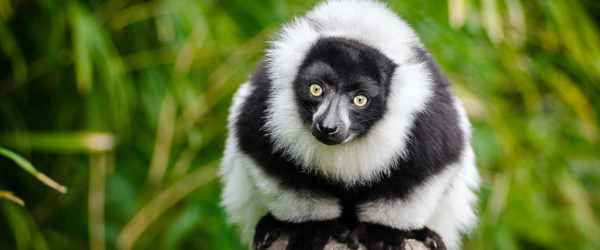 Discover the Indri Indri in Madagascar
Get ready for an animal adventure of a lifetime! On this journey through Madagascar, we'll visit the largest lemurs in the world, called the Indri Indri. You'll explore the rainforests to discover chameleons, reptiles, and a variety of species native to this wild land.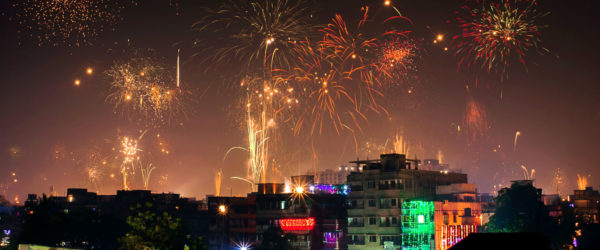 Diwali in India
Come to the magical land of India and get ready to celebrate one of the most cherished celebrations, Diwali! A five-day Hindu festival, Diwali celebrates the triumph of good over evil, and light over dark. Many say you have not seen India if you have not visited during Diwali!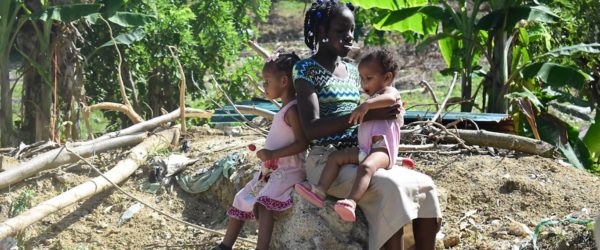 Dominican Republic Medical Expedition
We will be traveling to villages surrounding the province to provide patients with much needed health care services, dental care, education and medications. In partnership with International Medical Relief, it will be your group's priority to provide care for the people of the Dominican Republic who can't access care.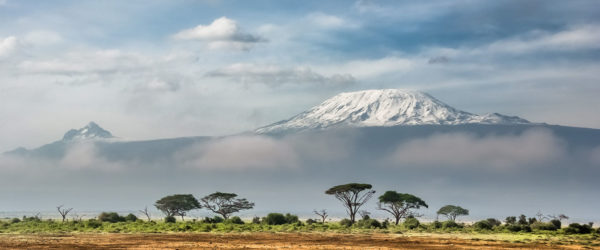 Eco Exploration of The Gambia
While The Gambia is the smallest country in Africa, it has a captivating array of places to explore and attractions. On this educational student trip to The Gambia, you will have an informational, cultural, and adventurous experience. Some of the highlights include spotting the Big Five wild animals on a photo safari, kayaking the Gambia River, discovering the village of Gunjar, and taking a traditional cooking class.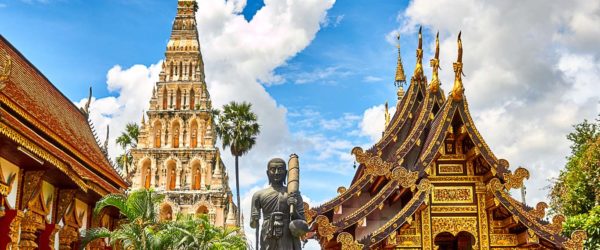 Elephant Nature Park Short Stay
Get a taste of northern Thailand on this 3-day excursion to Chiang Mai! Explore beautifully constructed white and gold temples, elephants living in a safe, protected area, and unforgettable panoramic views. ยินดีต้อนรับสู่ประเทศไทย!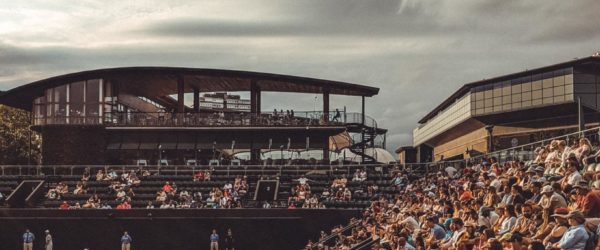 Experience Tennis at Wimbledon
The United Kingdom is steeped in tradition, and one of the most celebrated is the Wimbledon tennis tournament at the famous All England Club. On this trip you'll get an insider's tour to learn about the tourney's history and culture. You'll also see London's highlights like Big Ben, Buckingham Palace, and the London Eye, have high tea in the Cotswolds, see Stonehenge, and tour the renowned University of Oxford campus. Book your trip today!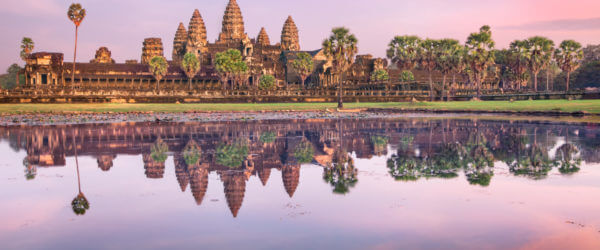 Explore Cambodia
Ready yourself for a trip packed full of surprise as you venture through Cambodia. Journey through Cambodia's most treasured sites in Phnom Penh. Discover the wonder of Siem Reap where you will spend time exploring the largest temple complex in the world – Angkor Wat.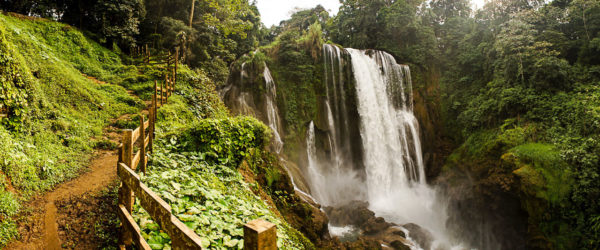 Explore Honduras
There's so much to discover in Honduras! You'll adventure through quaint historical towns, take in breathtaking landscapes of coffee and sugarcane plantations, and zip-line through the rain forest canopy. Of course, this trip would not be complete without visit to the extraordinary Mayan ruins at Copán.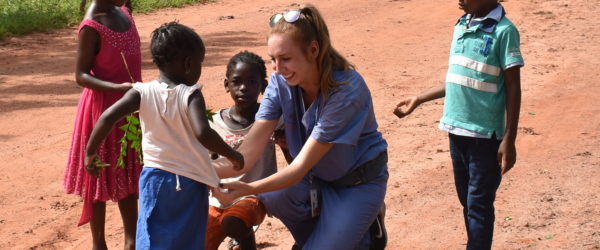 Gambia Medical Expedition
The Gambia is known as one of the most culturally rich countries on the African continent, with many tribal and ethnic groups living peacefully side-by-side. In partnership with International Medical Relief, we have been invited by the Ministry of Health to provide aid to these populations.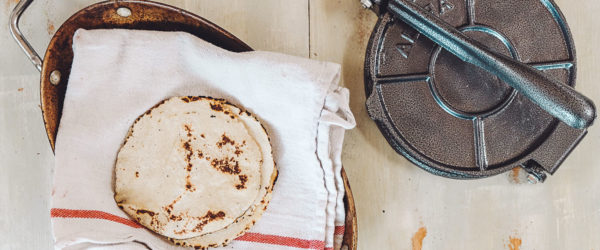 Gastronomy in Guatemala
With eternal spring, two oceans, numerous adventures available, and deeply colorful culture, Guatemala is the place for you! Join us on this ultimate experience of Guatemala as we taste our way through this beautiful country.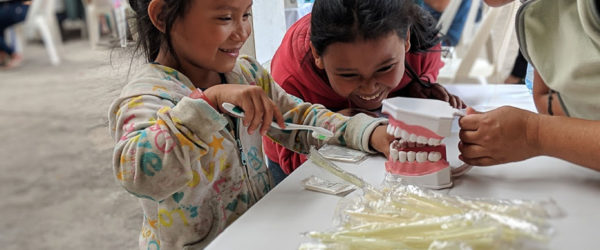 Guatemala Medical Expedition
Welcome to La Antigua, a small city in south central Guatemala known for its colonial and Spanish baroque architecture, active and dormant volcanoes, multi-colored buildings, secret doorways and warm people. In partnership with International Medical Relief, your group will host clinics in the beautiful valleys around La Antigua and in schools and orphanages near the city.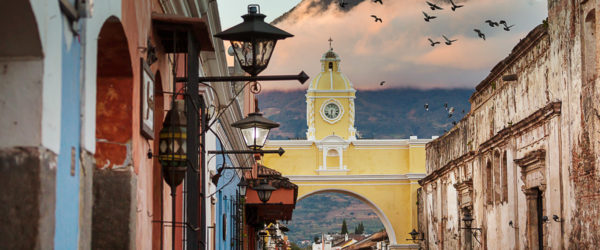 Guatemala Short Stay
This four day teaser is the perfect trip to get a taste of what Guatemala has to offer. Venture to Tikal, what was known to be the Mayan superpower dating back to the 6th century B.C. Explore the ceremonial center, temples and surrounding palaces that few have ever laid eyes on!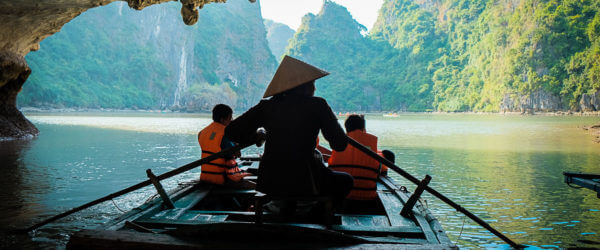 Ha Long Bay Cruise
Halong Bay translates to "descending dragon" and is a popular travel destination on the coast of Vietnam. This region features thousands of small islands and limestone karsts that are the product of 20 million years of formation. Each island is topped with lush vegetation making for a spectacular site of forests growing out of the sea.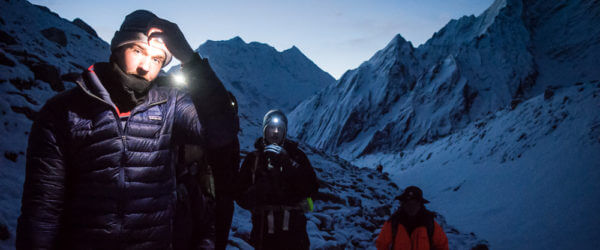 Himalayan Medical Expedition
Join our partner organization, International Medical Relief in Nepal for a heart-pounding adventure through the heart of the Himalaya's where you will trek with local Sherpas to remote communities in order to offer acute medical care.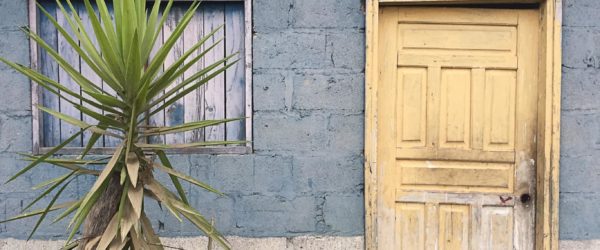 Honduras Medical Expedition
Welcome to Honduras, a country known for its natural beauty and extreme poverty, with more than 50% of the population destitute. Health care is almost nonexistent in the rural areas of the country where your team will work in partnership with International Medical Relief.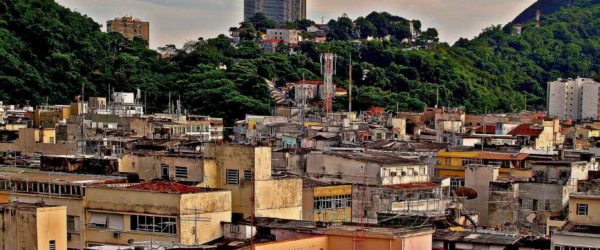 Humanitarian Efforts in Rio de Janeiro
After this humanitarian educational trip to one of Rio de Janeiro's favelas, your group will leave with a great sense of gratitude, admiration for the resilience of people, and a desire to return. Join us for this humanitarian trip abroad helping one of the most vulnerable groups in Brazil.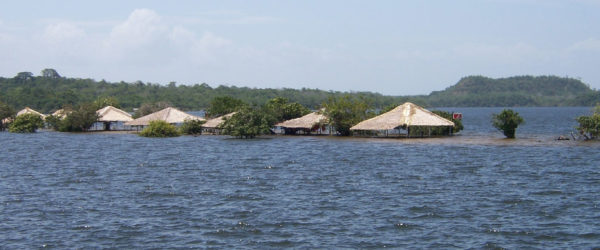 Humanitarian Trip to Santarém
After spending your days immersed in the culture and learning from the people of Santarém while you lend them a hand, this trip abroad is likely to turn into one of many. Join us and help the communities of this beautiful and unique city forge a better and more positive future!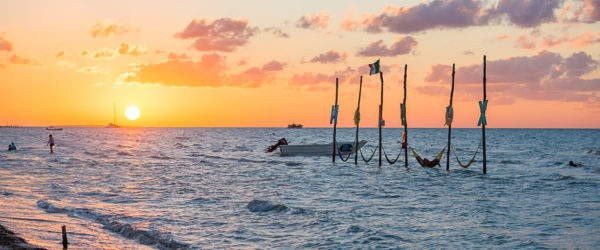 Isla de Vieques Shelter Recovery
Provide a safe and secure home for one or more island families. Work beside like-minded humanitarians in your quest to give back. Enjoy one of the world's beautiful islands and relax in the evening knowing you have given your all during the day.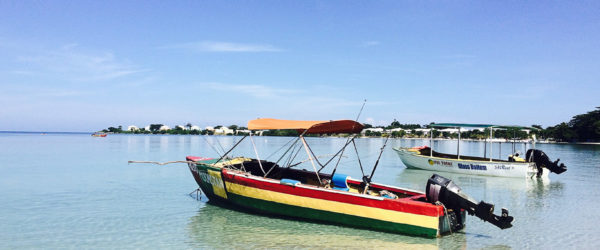 Jamaican Experience
With its white sand beaches and brilliant turquoise waters it's no wonder Jamaica attracts millions of tourists every year! For six glorious sun-soaked days, you'll explore three distinct areas of the island country – from laid back Negril to vibrant Montego Bay and colorful Ocho Rios.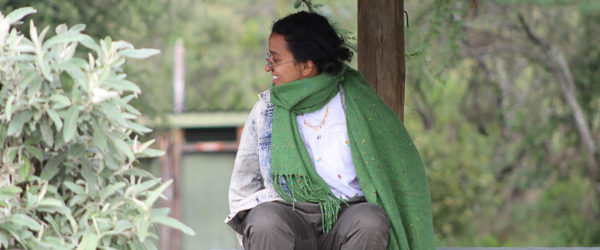 Kenya Medical Expedition
In partnership with International Medical Relief, we continue to make a difference in Kenya as we return to aid survivors in this land of continued healthcare peril. Participate in a truly 'Out Of Africa' experience and bring aid to those living in disadvantaged situations without access to medical and dental care.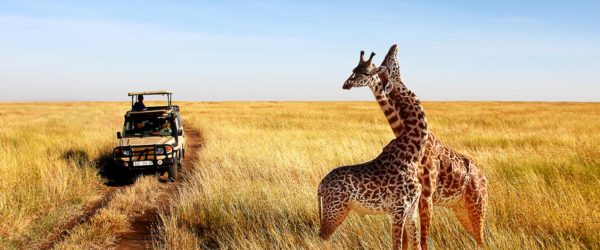 Kenya Safari
Ready yourself for a wild African safari in some of the world's most renowned parks. You'll have the opportunity to gaze upon lions, leopards, buffalo, and zebra. Bare witness to a once-in-a-lifetime Maasai Mara sunrise and while you try to spot Africa's "Big Five".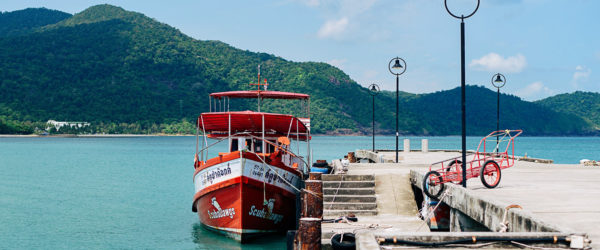 Koh Rang, Cambodia Medical Expedition
Encompassing a number of picturesque islands, the Koh Rong Archipelago delivers the kind of off-the-radar experience that many of South East Asia's islands offered 30 years ago prior to a rise in tourism; where white sand beaches, protected reefs, and jungle-covered hills remain untouched. Worldwide Navigators has partnered with International Medical Relief, Song Saa Private Island and the Cambodian government to provide healthcare to islanders living within the Archipelago of the Thailand Gulf.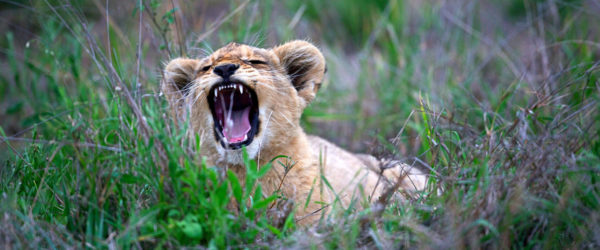 Kruger National Park, South Africa
Kruger National Park is one of the most sought out sites in South Africa, and one of world's most diverse Safari destinations. Come along with us on this exotic animal adventure!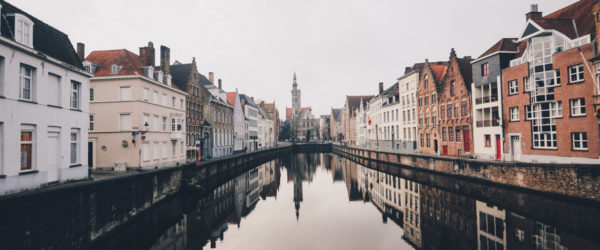 Learning Through Service in Belgium
Belgium is often overlooked when people look to take part in projects abroad, but there are plenty of ways you can help. During your stay, your group will help feed hungry asylum seekers in Gare du Nord looking for a fresh start in Belgium and you'll help reduce the growing problem of food waste in Anderlecht . Come travel with us today and have a delicious Belgian beer!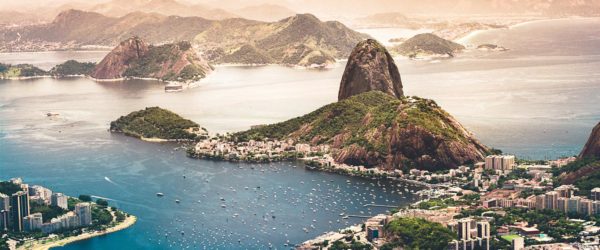 Linger Longer in Brazil
Get a taste of one of the most lively countries in the world on this 3-day tour. Relax on the world-renowned beaches of Ipanama, discover some of the most spectacular panoramic views in the world and experience a Brazilian sunset by cruise. Bem vindo ao Brasil!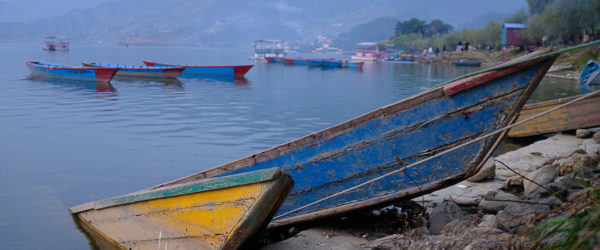 Linger Longer in Nepal
Nepal, known for its rich culture, lush landscape and extravagant, spiritual temples, is naturally a traveler's magnet. Dive deep into spirituality and nature in the lively cities of Pokhara and Kathmandu. The country's catchphrase is "Once is not enough" and you're about to experience why first-hand.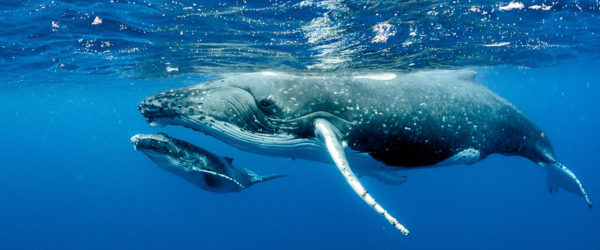 Linger Longer in Tonga
Venture to Tonga, the Polynesian kingdom of more than 170 islands located in the South Pacific! Explore pristine beaches, blowholes and caves, swim with ocean giants and indulge in local customs and traditions.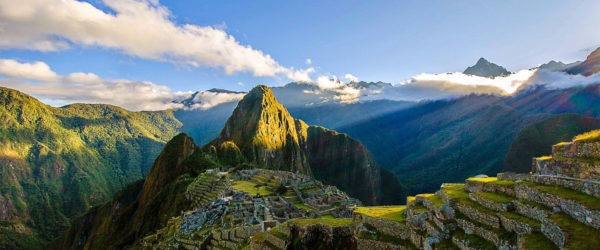 Machu Picchu & Inca Trail Trek
Traverse this epic trail across an amazingly diverse array of landscapes, mountains, forests, jungles,  OH-MY! With four days of trekking you'll be able to take in some of the most striking wonders of the Andes. Rest and rejuvenate in the spas of Aguas Calientes before making the vertical hike up to Machu Picchu.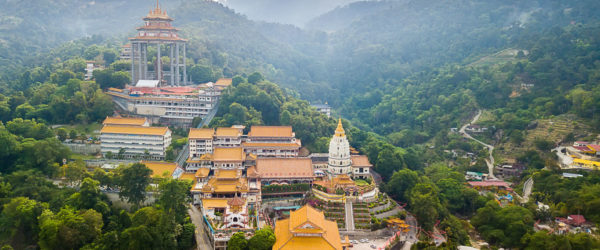 Malaysian Adventure
Feel the rush of dynamic Kuala Lumpur, with it's bustling energy and vibrant culture. Escape to the mostly undeveloped Perhentian Islands, where time moves a little slower. Explore ancient temples and get a taste of Malaysia's potpourri of Asian culture and history of Penang, the state known as the "Pearl of the Orient".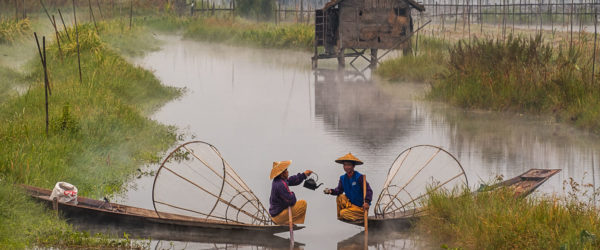 Myanmar Medical Expedition
In partnership with International Medical Relief, we will venture to small city communities and remote villages around Yangon (formerly Rangoon). You will hold clinic in small Buddhist temples, under tarps in the middle of the village, in orphanages, or in the simple homes of the people you will treat.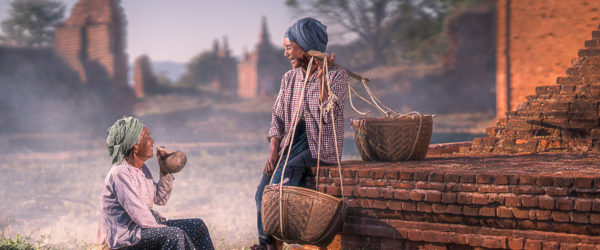 Myanmar Short Stay
Venture into the plains of one of the world's least-touched places by travelers, Bagan in Myanmar. Discover Bagan and its thousands of ancient ruins by scooter, horse cart or by hot air balloon. Unveil its unique history while summiting the peak of a 12th century pagoda. မြန်မာမှကြိုဆိုပါ၏!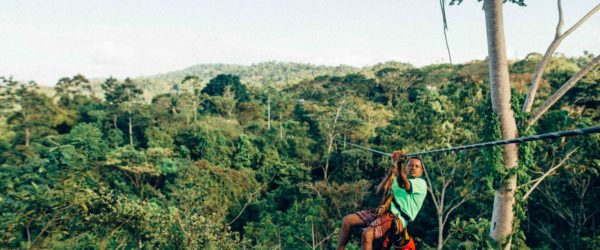 Nature Escape in Costa Rica
Looking for a tropical nature escape? Look no further and join us as we tour the rainforest, beaches and small communities of Costa Rica! Take a latin dance class, visit an organic farm, zipline above the canopy lines of the rainforest, walk the trails of a lush national park and immerse yourself in a beautiful small community on this trip to Costa Rica.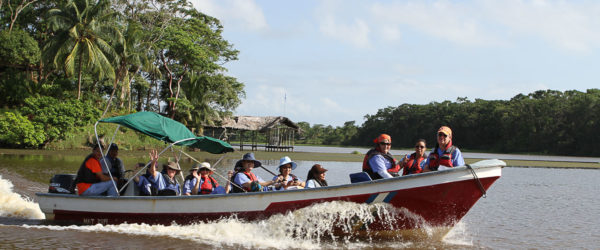 Nicaragua Medical Expedition
The growth in the Bluefields area has expanded beyond the ability of the medical structure to care for their patients. In partnership with International Medical Relief, we work in town to help offset the overload of patients from the continual growth in this area.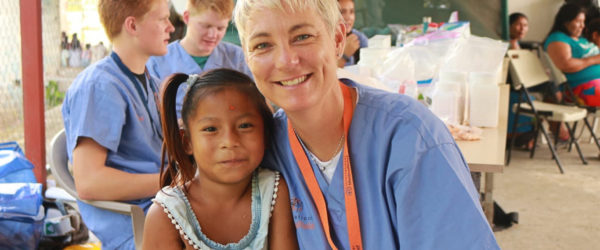 Panama Medical Expedition
In partnership with International Medical Relief, your group will be working with indigenous people and small villages throughout Panama. On this trip, you will be part of a continuing effort to help some of Panama's poorest groups of indigenous people and the indigenous community that works in the largest garbage dump in Panama City.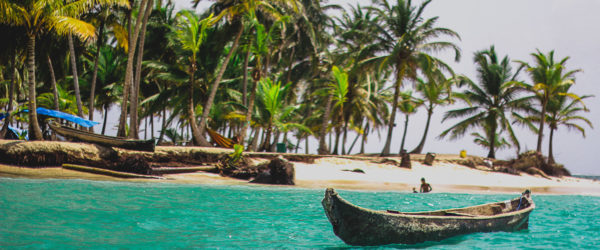 Panama Short Stay
Modern skyscrapers, casinos and nightclubs in the capital, Panama City, contrast the colonial buildings in the Casco Viejo district and the rainforest of Natural Metropolitan Park. Join us for an adventure through Panama's most iconic spots!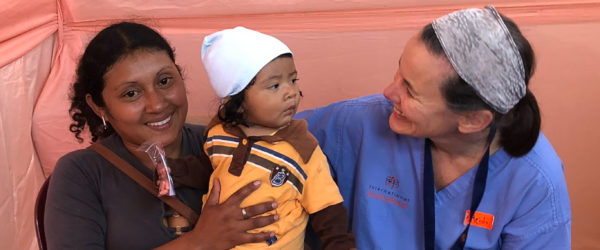 Peru Rainforest Medical Expedition
This beautiful trip starts and ends in Pucallpa, Peru. In partnership with International Medical Relief, your group will provide care for many of the Shipibo-Conibo people as you work in the small villages along the river.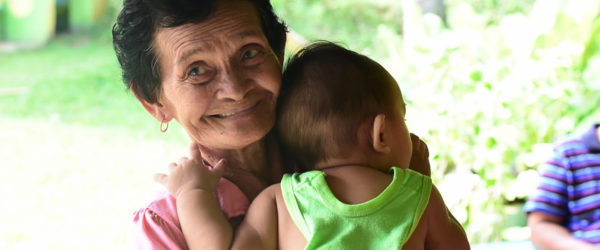 Philippines Medical Expedition
We are excited to return to Leyte — one of the most beautiful islands in the chain of 7,107 islands that make up the Philippines with our partner International Medical Relief. Your group will provide acute medical and dental care to many families while teaching them how to stay healthy in their environment.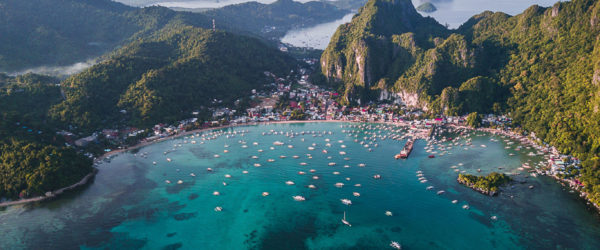 Philippines Short Stay
Comprised of over 7,000 islands, the Philippines is a Southeast Asian country that sits in the Western Pacific Ocean. Its capital, Manila, is famous for its waterfront promenade and centuries-old Chinatown, Binondo. Seemingly, the small clusters of islands all tell their own tales from featuring a famous, 19th-century citadel to rice terraces, underground rivers and pristine beaches.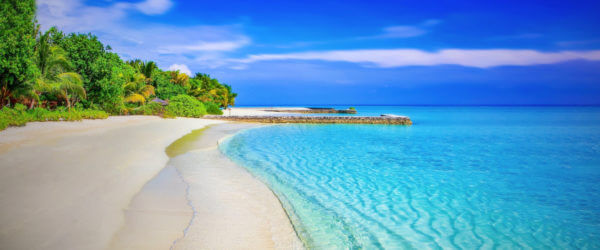 Playa del Carmen Getaway
Known for stretches of white sandy beaches and endless entertainment options, Playa del Carmen, Mexico offers a perfect balance of modern sophistication and authentic old-world charm. Pack your bathing suit & sunscreen and get ready for a vacation in the sun!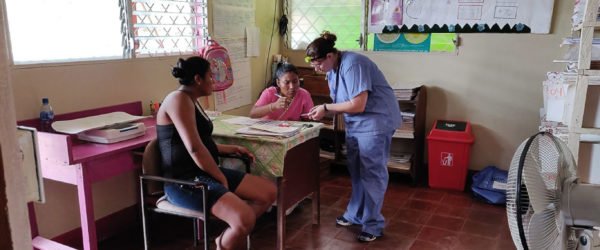 Polynesian Medical Expedition
In February 2018, Tonga was hit hard by Tropical Cyclone Gita, a category 4 storm that damaged more than 1,600 homes, caused widespread flooding, contaminated water supplies, and increased the incidence of dengue fever and rotavirus. In partnership with International Medical Relief, you will see patients of every age and diseases ranging from the commonplace to some of the neglected tropical diseases.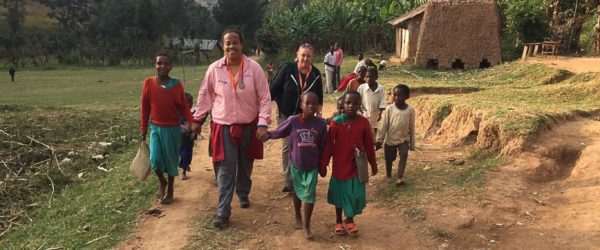 Rwanda Medical Expedition
Rwanda's history, past and recent, contains a mixture of tragedy and triumph, and you will find the locals resilient, bright, and warm-hearted. Partner with International Medical Relief to tackle Rwanda's principal health problems include dysentery, malaria, and acute infections left untreated.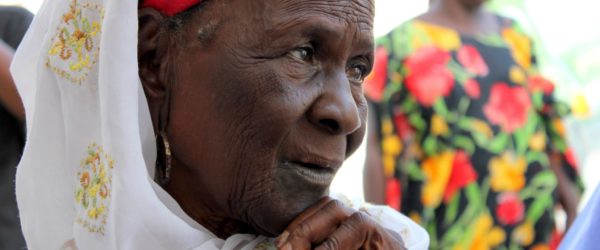 Senegal Medical Tour
Most of Senegal remains rural, with very limited education, almost no health care outside of the cities, and extreme poverty. On this expedition, we will focus our efforts on the Talibé children.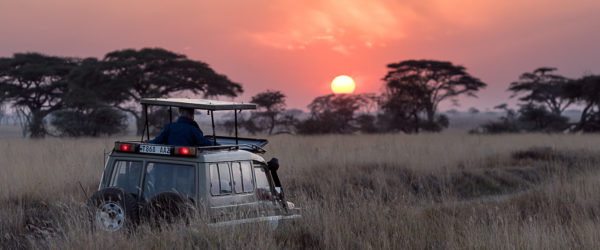 Senegal Short Stay
Welcome to Senegal, the French country on Africa's west coast. Rich with colonial heritage and many natural attractions, Senegal is known for its exciting safaris, nightlife, and historical museums.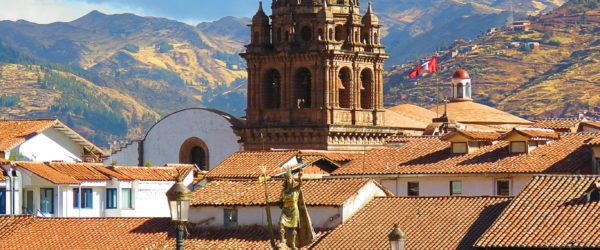 Short Stay in Cusco, Peru
A visit to Cusco tumbles you back into the cosmic realm of ancient Andean culture fused with the colonial splendors of Spanish conquest. Here, you will have the opportunity to dive into Inca history visiting sacred spots nestled in the landscape during this 3-day adventure. ¡Bienvenido a Perú!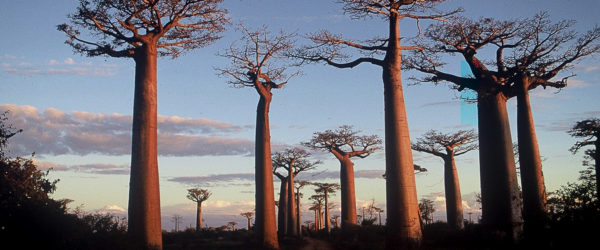 Short Stay in Madagascar
Dip your toes in the exciting culture and unique landscape of Madagascar by discovering a royal city and burial site and the perfect symbiosis of a zoo and botanical garden on this 3-day getaway. Tonga soa eto Madagasikara!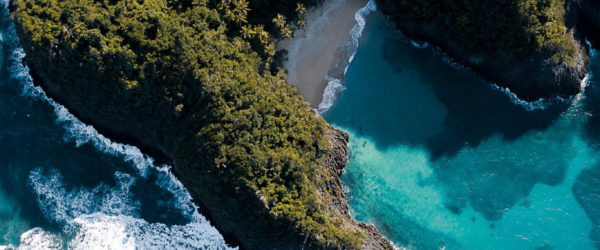 Short Stay in the Dominican Republic
Spend three perfect days in the unexpected tropical paradise of the Dominican Republic: a country known for its warm people, lush mountain scenery and pristine beaches. Steeped in history with the perfect combination of traditional and modern, it's a no-brainer why the Dominican Republic has become a hotspot for travelers from all over the world.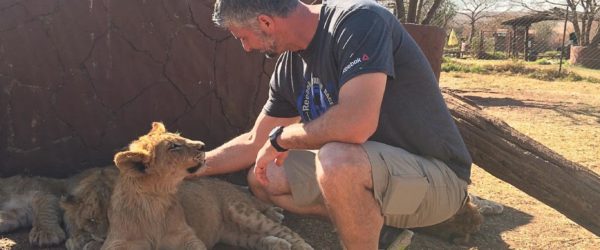 South Africa Medical Expedition
Twenty years into South Africa's democracy public health issues remain a challenge in epic proportions. In partnership with International Medical Relief, your group will be working in several communities of refugees, tribes and those living in slums without access to health care.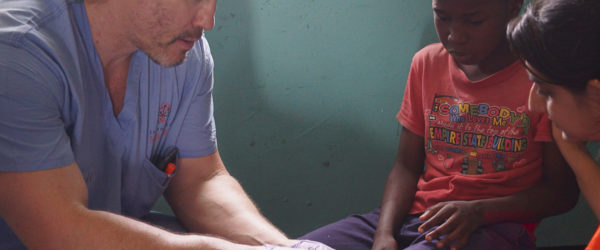 Tanzania Medical Expedition
Tanzania, a land of spectacular beauty, is one of the largest countries of Africa. In partnership with International Medical Relief, your group will host clinic in the small villages surrounding Arusha, at the foot of Mt. Kilimanjaro.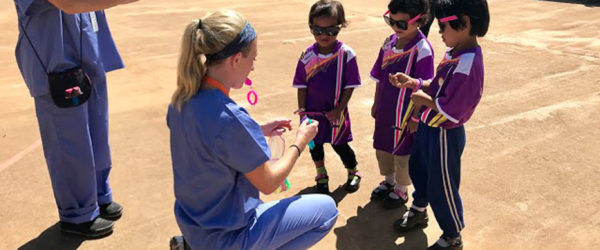 Thailand Lantern Medical Expedition
Experience the real "Land of Smiles" in a serene town of Northern Thailand where you will stay in a small forest compound surrounded by mango trees. In partnership with International Medical Relief, your group will participate in an ongoing effort to decrease certain health concerns in the villages we work in.
Tombs of Egypt & Pyramid Exploration
Travel abroad to Egypt and be transported to another time as you uncover some of the oldest and best-preserved ancient wonders of the world. Discover the various pyramids and temples as you learn about Egyptian history and mythology on this once in a lifetime trip to this fascinating country full of history and culture. We hope you'll join us on this unforgettable trip back in time!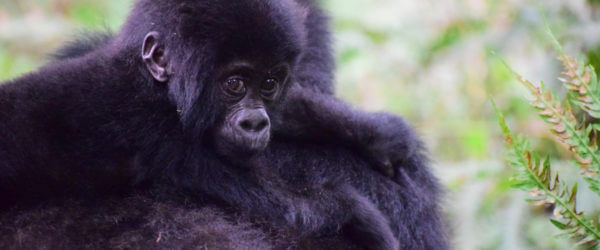 Uganda Gorilla Trek
Ready yourself for an adventure wildlife lovers dream of! Hike the mountain rain forest and spend time with the famed mountain gorillas – the highlight of this trip, or maybe the highlight of a lifetime!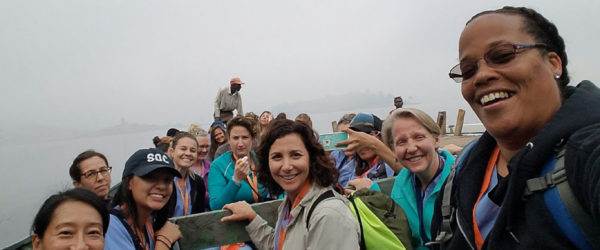 Uganda Medical Expedition
Join us as we return to Uganda to provide lifesaving care and extensive health education in small villages around Kampala and Jinja in partnership with International Medical Relief. Your group will participate in an ongoing effort to empower communities to take steps for better preventative care through community health education and in training community members to help others in their communities.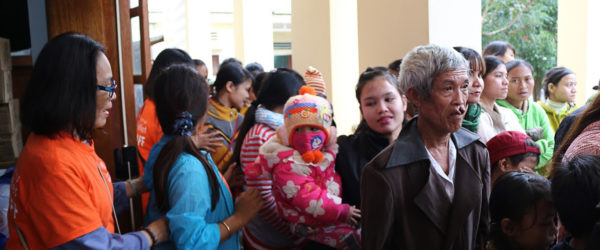 Vietnam Medical Expedition
The Vietnam you see today is steeped in ancient rites and traditions that have survived throughout the bumps and scrapes of history. Join us in partnership with International Medical Relief in Da Nang, Vietnam for a fully-immersive medical and health expedition.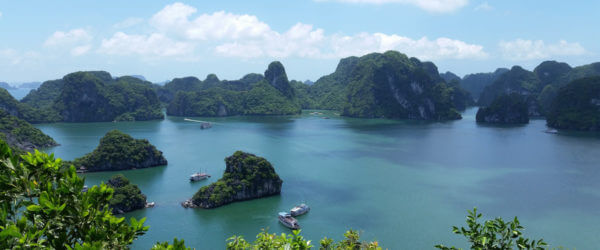 Vietnam Short Stay
Halong Bay to Ho Chi Minh City journey is excellent for travelers who want to know about the heritage, culture, cuisine, and wonders of Vietnam. The trip covers a cycle ride of Hanoi's Old Quarter; the Halong Bay cruise on a traditional junk boat; visit of UNESCO world heritage site Hoi An on foot; and the amazing network of Cu Chi Tunnels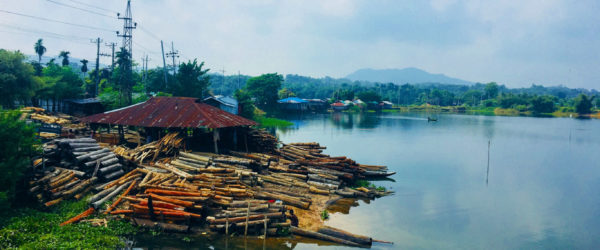 Volunteer Teaching in Bangladesh
On this trip to Bangladesh, you will volunteer to teach underprivileged children while visiting the country's top attractions. The trip's highlights include spotting the Bengal tiger, soaking up the tranquility of Nijhum Dwip Island, and exploring the Old Town of Dhaka. Plan your overseas adventure to Bangladesh today!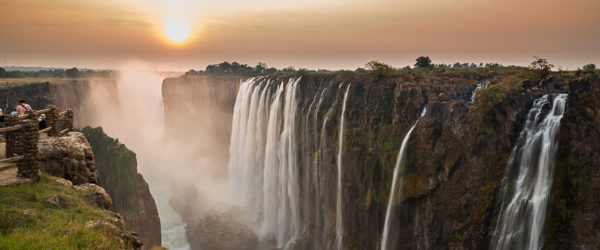 Zambia Short Stay
Victoria Falls is classified as the largest sheet of falling water in the world and is roughly twice the height and width of Niagara Falls. Livingstone also cites the older name of Seongo, which translates to "the place of the rainbow" as a result of the immense and constant spray. If you're lucky you may spot one of the many hippopotamus or crocodile that call the river home. 
Scroll to Top