Peace, Justice & Strong Institutions
Crime, exploitation and torture forcibly displaced 68.5 million people in 2017 alone
Regional violence, instability, and insecurity have hindered development in countries around the globe. This goal focus' on the reduction of violence in all forms, working with governments and communities to find lasting solutions to conflict and insecurity and providing support to communities who have been directly impacted.
Make an Impact on Peace, Justice & Strong Institutions

Educate Children in Conflict Resolution – Work with children to teach them about the importance of recognizing violence and overcoming conflict in non-violent ways.
1 of 1

Incentivize Children to Attend School – Through incentive programs, you can help keep children in school and out of unsafe communities.
1 of 1

Implement a Women's Safety Program Against Violence – Education is key in communities who experience many forms of instability and violence. Help to educate women on healthy relationships and boundaries while also providing them with a safe space to go when they may feel unsafe.
1 of 1

Groups will volunteer to educate children about the importance of recognizing violence. Work with kids to be empowered to make healthy and safe choices.
1 of 1

Work with a local organization in Maribou to teach alternatives to domestic abuse.
1 of 1

Students have partnered with community leaders to implement safety programs for women and children with education against violence and support for victims of violence.
1 of 1
Where will you make your difference?
Ancient Civilizations in Turkey
With its unique position as the bridge between Europe and Asia, the nation of Turkey has long been an important location for human civilizations. Turkey is filled with important landmarks that open a door to these ancient civilizations.
Ancient Discovery in Mongolia
Your trip abroad to Mongolia will give you a serious taste of who Genghis Khan was, and how he shaped the world. You will step back in time and visit ancient places that hold tremendous historical significance for the people of Mongolia. Additionally, you will be able to see some of the incredible Mongolian countryside for yourself and explore some of the large cities as well.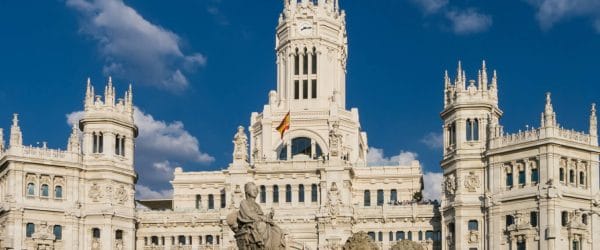 Best of Madrid
Spend five glorious days getting to know the beguiling Spanish capital of Madrid. Explore world-famous museums, stroll through elegant gardens, and wander quaint cobblestone streets. Indulge in traditional Spanish tapas and fresh churros and find out why Madrid is known all over the world for its culinary scene.
Best of Paris
On this journey we'll explore the most famous landmarks and attractions of Paris, including the Eiffel Tower, Notre Dame and world-famous museums such as the Louvre and Orsay. Stroll Paris' monument-lined boulevards and indulge in glorious Parisian cuisine; shop in stylish French boutiques and gape at priceless artistic treasures; chat up local artists on cobblestone streets and admire incredible ancient architecture.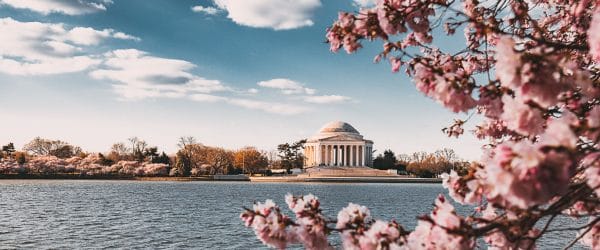 Birth of a Nation in Washington DC
On this 7-day tour, explore the historic Georgetown, go on a culinary tour, discover the National Mall by bike and enjoy a dinner cruise on the Potomac River. Join us on a discovery of American's past, present and future on this historical tour of our nation's capital city.
Boston and the American Revolution
This educational student trip is filled with real life interactive history, transporting you back in time. Relive the Battle of Lexington and Concord, learn how to hook up a team of oxen, walk the Freedom Trail, and dine at a historic inn. Your experiences will be sure to give you a deeper understanding of Colonial America
Breathtaking Switzerland
Switzerland is a majestic country. Spend a week exploring its alpine cities, clear mountain lakes, and awe-inspiring scenery during your travel abroad to study humanities in one of the happiest countries in the world. Spend a week visiting top locations such as Mt. Pilatus, Harder Kulm, the Old Town of Bern and more.
Buenos Aires Immersion
Ignite all of your senses as you dive deep into the rich & colorful culture of Buenos Aires, Argentina. This 11-day adventure has it all. Explore bustling city life, practice the art of empanada making, get in touch with the natural world & gaze upon some of the world's tallest peaks, and experience the lifestyle of Argentinian Gauchos. Come along with us!
Catholicism in Vatican City
Welcome to Italy, or more accurately, Vatican City! On this 7-day tour, explore this small, influential city and learn about Catholicism straight from the source by visiting Old St. Peter's Basilica, the Apostolic Palace, the Sistine Chapel and the Gardens of Vatican City.
Charles de Gaulle Tour in France
Travel abroad to study political science and gain first-hand experience of France's World War II resistance. Visit Charles de Gaulle's birthplace and learn more about the French resistance. This trip will open your eyes to the French perspective of the war. Not only will you learn about the history of this battleground nation, but you'll also get a better understanding of how important and powerful civil disobedience and resistance can be.
Charleston Historical Tour in South Carolina
If you plan to study history, you should definitely explore this famous Southern city known for its friendly people, delicious food, well-preserved history and historic sites. It's also been dubbed as the Holy City for its historic tolerance of many religions even during times in the nation's history when religion divided everyone. The city tells a tale of acceptance, equality and love in a region that historically struggled with all three.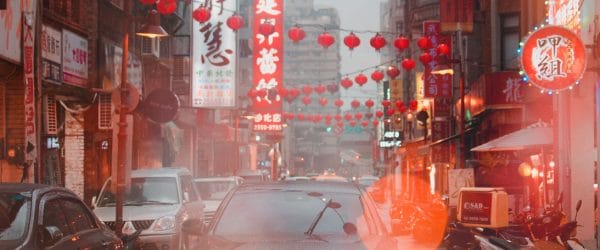 Chinese New Year in San Francisco
Gong Xi Fa Cai, or Happy New Year! It's time to see San Francisco's Chinese New Year celebration! The city's parade is one of the largest in the world and the largest outside Asia; more than three million people watch every year. You'll participate in the festivities and learn more about San Francisco's Chinatown.
Classic London Tour
Spend five glorious days in London experiencing the best of what the city has to offer! Explore classic London landmarks like the Tower of London, Westminster Abbey and Piccadilly Circus. Take in a show on the West End, discover London's world famous museums and go shopping on some of the most iconic streets in the world.
Coming up Roses in Portland
The magnificent Portland Rose Festival features community involvement at its finest. Participants in the event come from around the region and around the globe. You can even get involved in the parade through the fun runs or walks and by decorating the beautiful floats. But this trip takes you beyond Portland to tour the state and nearby attractions including the grand Oregon Coast and the Mount Hood National Forest.
Cuba Short Stay
Discover Cuba on this 3-day getaway by visiting Playa Varadero with its bridge-linked lagoon and whitesand beaches. Dive underwater in Cayo Piedras to explore its colorful marine life and crystal clear waters. ¡Bienvenido a Cuba!
Descartes Philosophy Tour
This unique adventure to study philosophy under the umbrella of Descartes history is a close-up perspective of the life of the "Father of Philosophy." Gain insight into his life as a young boy, discuss his theories with university Fellows while enjoying the best Paris has to offer. This trip's highlights include visiting icons like the Eiffel Tower, Louvre, Arc de Triomphe, Latin Quarter and beyond.
Discover Argentina
Fall in love with Argentina in this week long discovery. Sample some of the most enticing experiences and sites that this country has to offer. Tour bewitching Buenos Aires, visit the magical Iguaza Falls and venture to South America's frontier of Patagonia! From culture hounds to intrepid hikers, Argentina truly has something for everyone!
Discover Vancouver
Spend seven thrilling days getting to know the jewel of British Columbia! Famous worldwide for its cultural diversity and friendly citizens, Vancouver will also dazzle you with its abundance of natural beauty. Marvel at the ways Vancouver balances its metropolitan sophistication with the serenity of its nearby wilderness
Eleanor Roosevelt Tour in New York & Washington DC
Eleanor Roosevelt was the First Lady of the United States from 1933-1945. She was an important political figure and activist, and she's said to have had a great deal of influence during her husband's presidential terms. On this trip with an emphasis on women's studies, you'll learn all about Eleanor's life and how she changed America.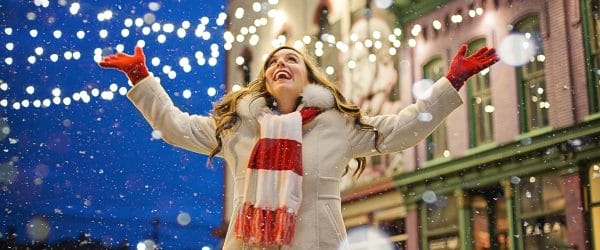 European Christmas Market Hop
In Europe, Christmas isn't just for a day: it's for nearly a whole month. Many towns have their own advent Christmas markets to celebrate the jolliest season— some even date back hundreds of years! On this tour, we'll take you through the winding Christmas markets serving hot wine, hand blown ornaments and roasted nuts galore, along with other popular destinations in the cities.
Experience the Roman Empire
The rich history of Rome is abundant as soon as you arrive. This city captures a unique blend of ancient ruins and modern buildings. The hustle and bustle of the city filled with Vespas is juxtaposed with the peace of Palatine Hill, the history of the Colosseum, and the wealth of the Empire. The sites, the food, and the culture will have you saying, Amo Roma!
Frank Lloyd Wright Architecture Tour
Discover Frank Lloyd Wright's Prairie School Architecture on a visit to Mason City, Iowa, one of the top places in the country for those who want to explore architecture. You'll stay in the last remaining Frank Lloyd Wright hotel in the world, and explore the most extensive collection of Prairie School homes gathered together in the United States. Learn more about the area's architectural heritage, Wright's life and designs, and the talents of other well-known architects in the area.
French Colonial Architecture Tour in Vietnam
French Colonial Architecture Tour in Vietnam Study Architecture in Asia Previous Next ADD AN IMPACT! French colonists were unable to break the independent Vietnamese spirit, but they did leave a mark behind which has become an important reminder and symbol to natives and visitors alike – the French Colonial architecture of several notable buildings. Study …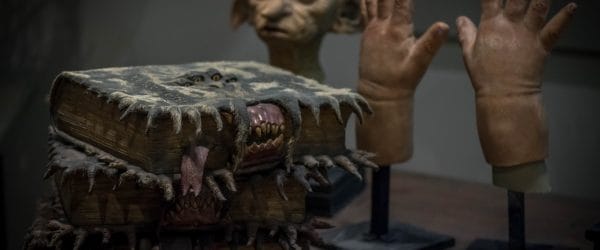 Harry Potter Tour in England
Muggles, Welcome to London! Prepare to enter the magical wizarding world on this Harry Potter tour in London where you'll see amazing sets and props used in the films, explore destinations that inspired J.K. Rowling, shop in unique Harry Potter stores, create magical potions, and more. If you're a Harry Potter fan, then this is where you need to be.
Historical Tour in Germany
If you're planning to travel abroad, Germany is one of the best places to visit. There are amazing cities to see, and you'll be able to help in plenty of ways during your time here. Opportunities for volunteering are abundant in Germany, so come take a journey with us today!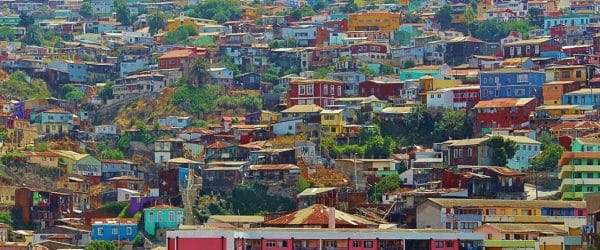 Historical Tour of Chile's Dictatorship
Travel to Chile to take a historical tour of its dictatorship, visit human rights museums and discover the key that unlocks their future. Immerse yourself in Chile's exciting culture on this 7-day tour and indulge your taste buds in some of South America's best cuisine.
History and Design in St. Louis
St. Louis is an underrated destination to explore and study interior design. While in recent years more modern buildings have gone up, the area has done a remarkable job of preserving gems from the past. Check out iconic places such as Union Station, Fox Theater and more during your time in the United States!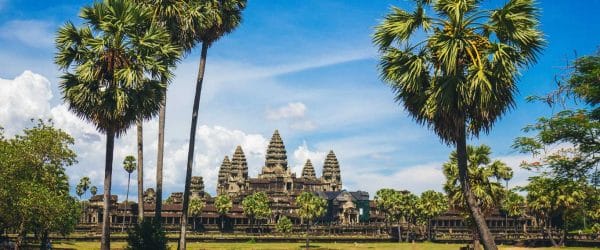 Human Rights Tour in Cambodia
Cambodia is one of the most incredible countries in Southeast Asia. It has a rich history, fabulous food and one of the wonders of the world! Tragically, it was also the site of one of the worst atrocities in recent human history: the horrors of Pol Pot and the Khmer Rouge. Join us in Cambodia to fully immerse yourself in respectfully learning about the country's recent past, while still enjoying what Cambodia has to offer.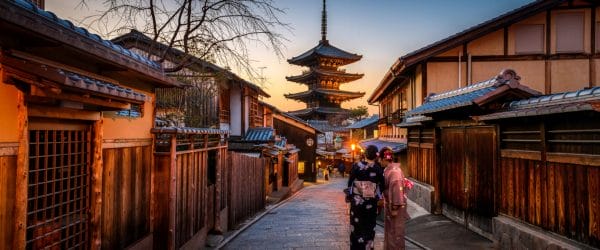 Japan Tour: Ryonen Genso, Zen Nun
Ryonen Genso was a Japanese nun who left a strong impact on the Rinzai school of Buddhism. She was so passionate about joining the monastery, a male-dominated institution, that she held a hot iron against her face, scarring herself, just so the Zen master would allow her through the doors. There, she practiced calligraphy and poetry. Visit the temple she built herself and where she taught local children in need as you study religion in her footsteps.
Joan of Arc Historical Tour
From her beginnings as a peasant girl, Joan of Arc relied on her faith to become a heroine of France during the Hundred Years War. Centuries later, she is now a cultural icon and one of the most revered saints in Roman Catholicism. On this ten-day Women's Studies tour, you'll uncover all the major events of Joan's short yet remarkable life and visits sites such as Basilique Sainte-Jeanne d'Arc. From her birth and upbringing to her mission to free France to her tragic death and redemption.
Law and Government Tour, Washington D.C.
Washington D.C. is a city full of history and a great place to study in the USA. During your trip, you'll visit famous museums and monuments, and learn more about the people that built this country and made it a great place to live.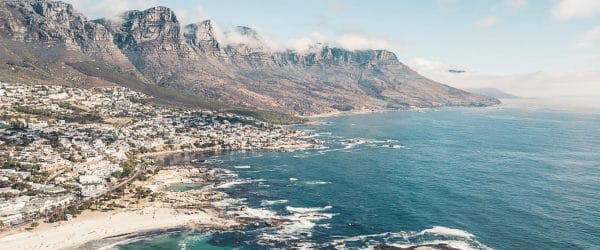 Linger Longer in South Africa
Explore the vibrant city of Cape Town, South Africa! On this 3-Day getaway we'll seek a balance between bustling city and invigorating ocean views to discover the heart of this captivating city. Welcome to South Africa!
Lisbon: A Primer to Portugal
Experience postcard-perfect Lisbon. Wander the cobblestone streets that climb into twisting, tile-adorned neighborhoods, each one its own treasure. In this old, vertical city, one thing is evident: Lisbon proudly holds on to its history as a sea-faring nation and its identity as hard-working artists and artisans.
Papacy Catholicism Tour
The Roman Catholic Church is roughly 2,000 years old. For a great many of those years, the church has considered Vatican City as its headquarters and heartbeat. Visit many significant sights including the Colosseum the Vatican Museums and beyond. While in Europe, you will visit Vatican City, Rome and France during your week of global travel.
Pingzi Sky Lantern Festival in Taiwan
Grab your passport and explore the elegant island country of Taiwan. Combining traditional culture with state-of-the-art technology, the Taiwan Lantern Festival is a dazzling party and one of the biggest and most spectacular lantern festivals in Asia!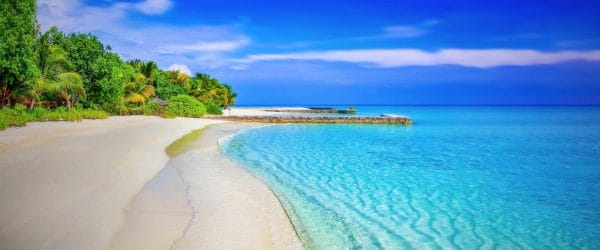 Playa del Carmen Getaway
Known for stretches of white sandy beaches and endless entertainment options, Playa del Carmen, Mexico offers a perfect balance of modern sophistication and authentic old-world charm. Pack your bathing suit & sunscreen and get ready for a vacation in the sun!
Politics and More in Washington, D.C.
Washington D.C., the capital of the United States, is small but important city along the Potomac River. On your tour to study political science here, you'll see up close how the three branches of the federal government – the legislative, executive and the judicial branches – sometimes get along and sometimes don't. The area has several impressive memorial monuments including Lincoln, Washington, Martin Luther King, Vietnam and Korean War veterans, and more.
Renewable Energy in Iceland
Discover the unique story of one of the world's leaders in renewable and sustainable energy. Stand in awe of your surroundings while you experience the wonderland sculpted by Earth's natural elements. Discover the delicate balance of Iceland; between fire and ice, light and dark, the natural world and man made innovation.
Ronald Reagan Tour in California
Take the opportunity to study history on this tour focused on the life of Ronald Reagan. After graduating from college, he quickly became a well-respected actor and then politician. A highlight of the trip is the Ronald Reagan Presidential Library and Museum dedicated to his legacy. You are also sure to enjoy a visit to Venice Beach, Hollywood, and the architectural diversity of downtown Los Angeles.
Short Stay in Turkey
Filled with amazing markets, hilly quarters, and historic mosques, Istanbul is a feast for the eyes and dangerous for the pocketbook. See all the highlights on this four day tour, and learn about Istanbul's complicated history.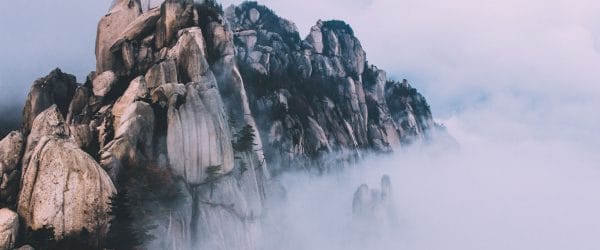 South Korea: Kim Il-Sung Tour
Divided by a militarized border, North Korea and South Korea have beautiful landscapes as well as over 5,000 years of history and culture. On this trip to Korea, you will have an educational yet adventurous experience. The trip's highlights include traveling to North Korea for a Kim II Sung tour, visiting South Korea's demilitarized peace zone, and relaxing in South Korea's Garden of Morning Calm. Plan your global travel to Korea today!
Study Jazz Music in New Orleans
Your tour to the birthplace of jazz will give you a firsthand opportunity to experience where jazz was founded and visit venues and clubs where it is still performed today by the best in the business. Select tours will give you rich insights into the history of the jazz legends that lived and played here. You will enjoy delicious Creole food at some of the city's most iconic establishments, plus learn more about the Mardi Gras festival that brings the city alive every February.
Study Religion in Italy
The Catholic Church has a long history in Italy, dating back to the 1st century A.D. In the hundreds of years since, the church has built magnificent cathedrals and shrines throughout the country which will serve as a reminder of the strength of this global institution during your travel abroad.
Study Sustainable Tourism in North Macedonia
On this group trip to North Macadamia, you will immerse yourself into the culture of its people, as well as having some adventures in the country's great outdoors. The trip highlights include visiting the Bay of Bones, enjoying a donkey safari, and boating into one of the world's deepest caves. Plan your travel abroad experience today!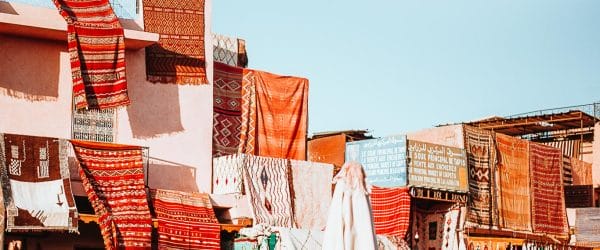 Surfing Expedition in Morocco
Welcome to Morocco, the North African country bordered by the Atlantic Ocean and Mediterranean Sea distinguished by its Berber, Arabian and European cultural influences. Experience a true melting pot of cultures and visit this beautiful country on the Northeastern tip of Africa.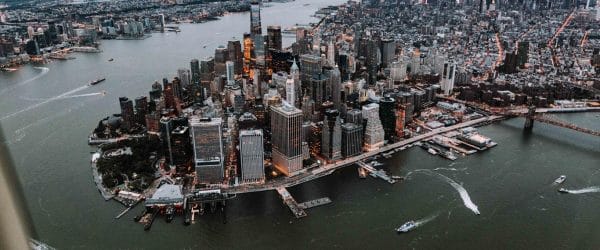 The American Melting Pot: New York City
Travel to New York City to discover its fascinating history. As you explore the 911 Museum, Ellis Island, Museum of Natural History and NYC's neighborhoods and boroughs you will be reminded why we are proud to be Americans and why our ancestors risked everything to come to the USA.
The Flowers of Singapore
Singapore is a nation that has documented and preserved their native botany in a comprehensive manner. Take a trip to study botany in Singapore to discover some of the region's top botanical gardens and native plant species. This trip's highlights include the Singapore Botanic Gardens and beyond. While you're here, you will also connect with well-versed local botanists and gain even more information about the flora you will encounter.
The Heart of Theater: Broadway, NYC
Explore the city that never sleeps in this epic study theater itinerary in New York City. You will see some of the many sights well-known on Broadway and off, as well as other significant sites in this great city like the Theater District, Central Park and more. Of course, you will also have some time to explore on your own, to try the underground subway, or catch Broadway performances.
The Meeting of Religions in Jerusalem
Jerusalem is known as the meeting place of religions and this trip brings international travel to a whole new level as you study religion. This trip will take you to the most important places for Muslim, Jewish, and Christian faiths. From the location of Mohammed's ascension to the spot where Jesus was born, to the tomb of David – there's little you won't see during this trip.
The Sun King in Paris
Opulence and grandeur are two common themes of the reign of King Louis XIV. He is one of the most celebrated of the French royals, and his huge impact on France is still apparent today. During your week of world travel, you will visit many sites that can be linked to his reign such as Versailles, Les Invalides and more.
The Trans-Siberian Railway Expedition
Discover three of the world's largest countries – Russia, Mongolia and China – while traveling on the iconic Trans Siberian Railway! Whether you're a beginner or seasoned traveler, your ten-day journey across miles of unspoiled lands will surely be one of the top adventures of your lifetime!
Touring the City of Lights
Paris is a city on practically every must-see list of international travel destinations. Travel there and spend a week touring some of its most famous and iconic sites such as the iconic Eiffel Tower, Arc de Triomphe, Champs-Elysées and more. Learn what it means to be Parisian for just one week.
Vatican City: a Modern City-State
Traveling abroad to study religion in Vatican City is a must for practically anyone, but especially students of religious studies. Art lover, history lover, devout Catholic, adventurer — it doesn't matter who you are, you'll find something wondrous about this area. Spend an entire week visiting the most iconic sites in the city such as  Sistine Chapel, Vatican Museums and the most important sites and relics of the Catholic Church.
Vienna Short Stay
Discover Austria's top sights in a four day, multi-city tour. Begin with a few days in classic Vienna, with a day trip to musical Salzburg. From palaces to gardens to rolling green hills, Austria has sights and sounds to inspire.
Zeno of Citium Philosophy Tour in Greece
Study philosophy and tour the islands of Greece. Begin your journey in Cyprus, home of Zeno of Citium. Continue on a sailing voyage to Athens via Rhodes. Study in the ancient city of Athens with a learned philosophy Fellow. This is a trip to find yourself and learn about ancient history along the way!