Peace, Justice & Strong Institutions
Crime, exploitation and torture forcibly displaced 68.5 million people in 2017 alone
Regional violence, instability, and insecurity have hindered development in countries around the globe. This goal focus' on the reduction of violence in all forms, working with governments and communities to find lasting solutions to conflict and insecurity and providing support to communities who have been directly impacted.
Make an Impact on Peace, Justice & Strong Institutions

Educate Children in Conflict Resolution – Work with children to teach them about the importance of recognizing violence and overcoming conflict in non-violent ways.
1 of 1

Incentivize Children to Attend School – Through incentive programs, you can help keep children in school and out of unsafe communities.
1 of 1

Implement a Women's Safety Program Against Violence – Education is key in communities who experience many forms of instability and violence. Help to educate women on healthy relationships and boundaries while also providing them with a safe space to go when they may feel unsafe.
1 of 1

Groups will volunteer to educate children about the importance of recognizing violence. Work with kids to be empowered to make healthy and safe choices.
1 of 1

Work with a local organization in Maribou to teach alternatives to domestic abuse.
1 of 1

Students have partnered with community leaders to implement safety programs for women and children with education against violence and support for victims of violence.
1 of 1
Where will you make your difference?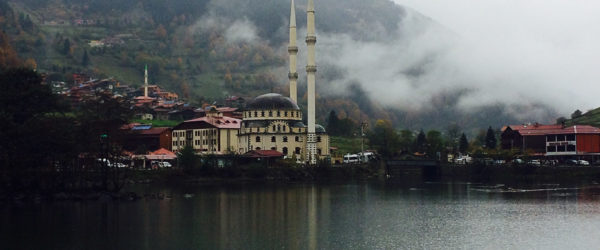 Ancient Civilizations in Turkey
With its unique position as the bridge between Europe and Asia, the nation of Turkey has long been an important location for human civilizations. Turkey is filled with important landmarks that open a door to these ancient civilizations.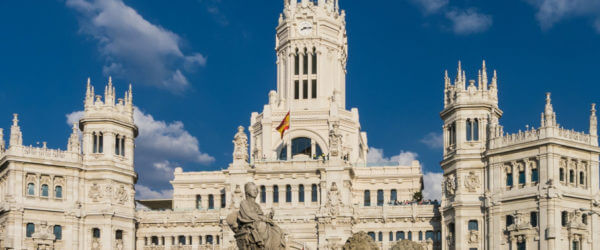 Best of Madrid
Spend five glorious days getting to know the beguiling Spanish capital of Madrid. Explore world-famous museums, stroll through elegant gardens, and wander quaint cobblestone streets. Indulge in traditional Spanish tapas and fresh churros and find out why Madrid is known all over the world for its culinary scene.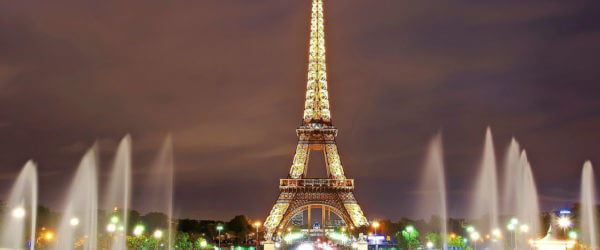 Best of Paris
On this journey we'll explore the most famous landmarks and attractions of Paris, including the Eiffel Tower, Notre Dame and world-famous museums such as the Louvre and Orsay. Stroll Paris' monument-lined boulevards and indulge in glorious Parisian cuisine; shop in stylish French boutiques and gape at priceless artistic treasures; chat up local artists on cobblestone streets and admire incredible ancient architecture.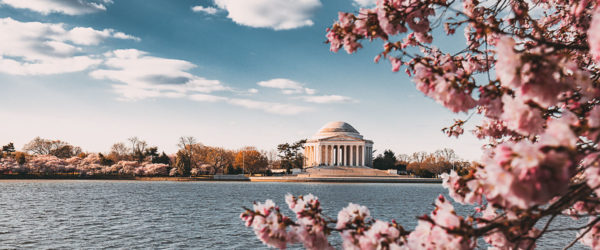 Birth of a Nation in Washington DC
On this 7-day tour, explore the historic Georgetown, go on a culinary tour, discover the National Mall by bike and enjoy a dinner cruise on the Potomac River. Join us on a discovery of American's past, present and future on this historical tour of our nation's capital city.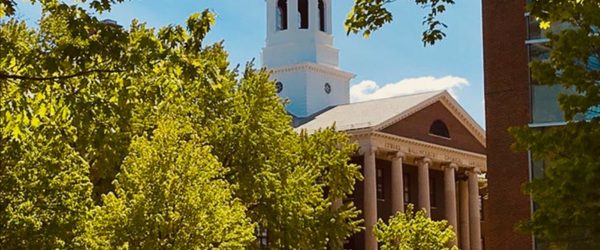 Boston and the American Revolution
This educational student trip is filled with real life interactive history, transporting you back in time. Relive the Battle of Lexington and Concord, learn how to hook up a team of oxen, walk the Freedom Trail, and dine at a historic inn. Your experiences will be sure to give you a deeper understanding of Colonial America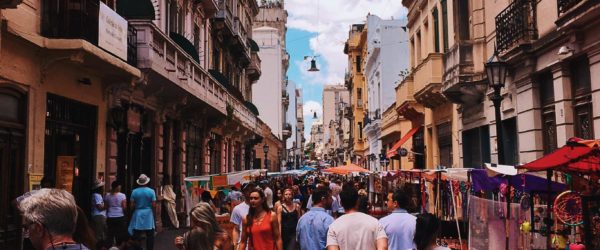 Buenos Aires Immersion
Ignite all of your senses as you dive deep into the rich & colorful culture of Buenos Aires, Argentina. This 11-day adventure has it all. Explore bustling city life, practice the art of empanada making, get in touch with the natural world & gaze upon some of the world's tallest peaks, and experience the lifestyle of Argentinian Gauchos. Come along with us!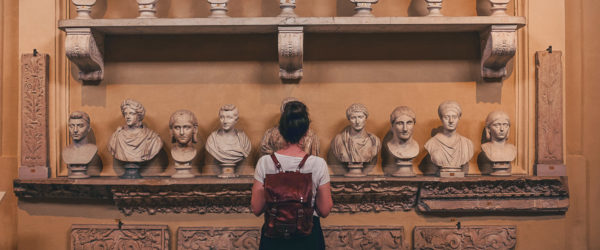 Catholicism in Vatican City
Welcome to Italy, or more accurately, Vatican City! On this 7-day tour, explore this small, influential city and learn about Catholicism straight from the source by visiting Old St. Peter's Basilica, the Apostolic Palace, the Sistine Chapel and the Gardens of Vatican City.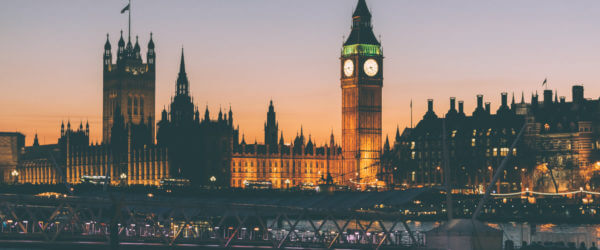 Classic London Tour
Spend five glorious days in London experiencing the best of what the city has to offer! Explore classic London landmarks like the Tower of London, Westminster Abbey and Piccadilly Circus. Take in a show on the West End, discover London's world famous museums and go shopping on some of the most iconic streets in the world.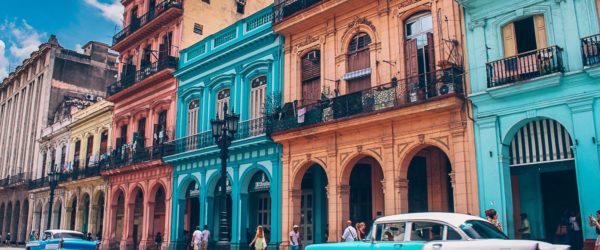 Cuba Short Stay
Discover Cuba on this 3-day getaway by visiting Playa Varadero with its bridge-linked lagoon and whitesand beaches. Dive underwater in Cayo Piedras to explore its colorful marine life and crystal clear waters. ¡Bienvenido a Cuba!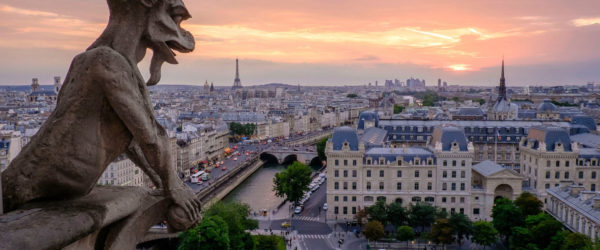 Descartes Philosophy Tour
This unique adventure to study philosophy under the umbrella of Descartes history is a close-up perspective of the life of the "Father of Philosophy." Gain insight into his life as a young boy, discuss his theories with university Fellows while enjoying the best Paris has to offer. This trip's highlights include visiting icons like the Eiffel Tower, Louvre, Arc de Triomphe, Latin Quarter and beyond.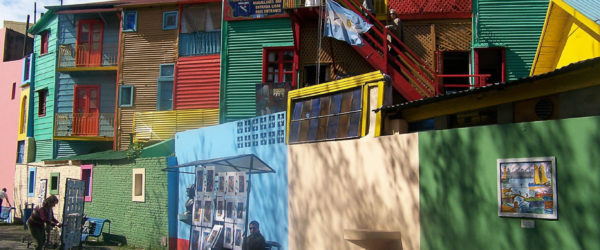 Discover Argentina
Fall in love with Argentina in this week long discovery. Sample some of the most enticing experiences and sites that this country has to offer. Tour bewitching Buenos Aires, visit the magical Iguaza Falls and venture to South America's frontier of Patagonia! From culture hounds to intrepid hikers, Argentina truly has something for everyone!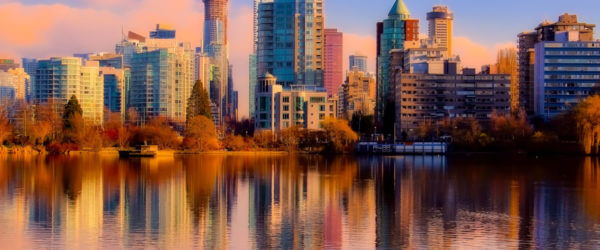 Discover Vancouver
Spend seven thrilling days getting to know the jewel of British Columbia! Famous worldwide for its cultural diversity and friendly citizens, Vancouver will also dazzle you with its abundance of natural beauty. Marvel at the ways Vancouver balances its metropolitan sophistication with the serenity of its nearby wilderness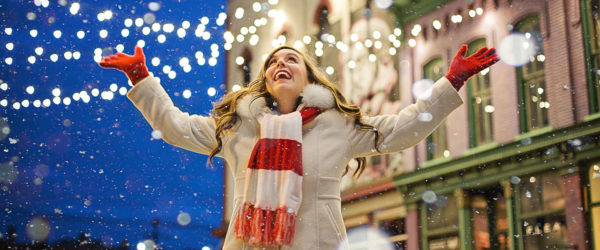 European Christmas Market Hop
In Europe, Christmas isn't just for a day: it's for nearly a whole month. Many towns have their own advent Christmas markets to celebrate the jolliest season— some even date back hundreds of years! On this tour, we'll take you through the winding Christmas markets serving hot wine, hand blown ornaments and roasted nuts galore, along with other popular destinations in the cities.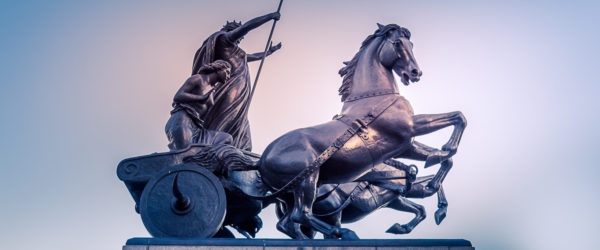 Experience the Roman Empire
The rich history of Rome is abundant as soon as you arrive. This city captures a unique blend of ancient ruins and modern buildings. The hustle and bustle of the city filled with Vespas is juxtaposed with the peace of Palatine Hill, the history of the Colosseum, and the wealth of the Empire. The sites, the food, and the culture will have you saying, Amo Roma!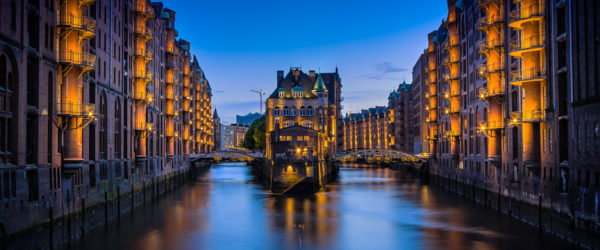 Historical Tour in Germany
If you're planning to travel abroad, Germany is one of the best places to visit. There are amazing cities to see, and you'll be able to help in plenty of ways during your time here. Opportunities for volunteering are abundant in Germany, so come take a journey with us today!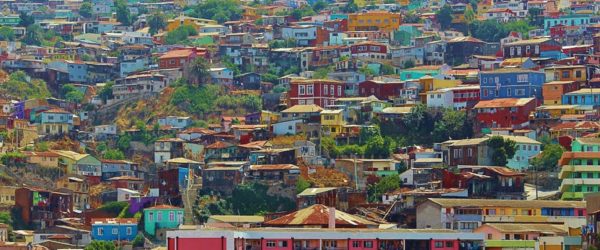 Historical Tour of Chile's Dictatorship
Travel to Chile to take a historical tour of its dictatorship, visit human rights museums and discover the key that unlocks their future. Immerse yourself in Chile's exciting culture on this 7-day tour and indulge your taste buds in some of South America's best cuisine.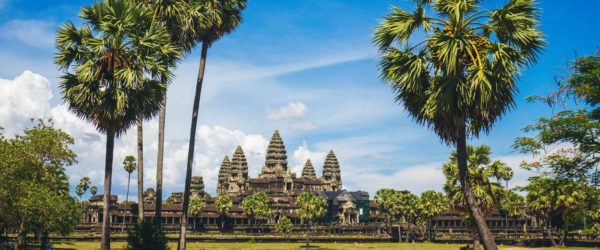 Human Rights Tour in Cambodia
Cambodia is one of the most incredible countries in Southeast Asia. It has a rich history, fabulous food and one of the wonders of the world! Tragically, it was also the site of one of the worst atrocities in recent human history: the horrors of Pol Pot and the Khmer Rouge. Join us in Cambodia to fully immerse yourself in respectfully learning about the country's recent past, while still enjoying what Cambodia has to offer.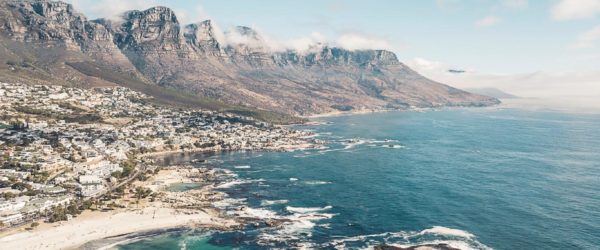 Linger Longer in South Africa
Explore the vibrant city of Cape Town, South Africa! On this 3-Day getaway we'll seek a balance between bustling city and invigorating ocean views to discover the heart of this captivating city. Welcome to South Africa!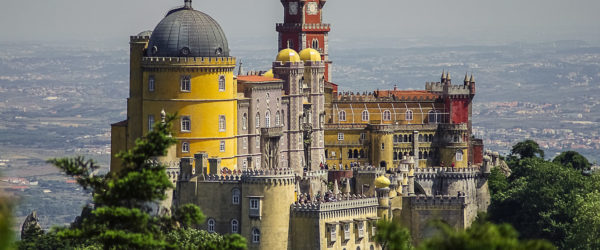 Lisbon: A Primer to Portugal
Experience postcard-perfect Lisbon. Wander the cobblestone streets that climb into twisting, tile-adorned neighborhoods, each one its own treasure. In this old, vertical city, one thing is evident: Lisbon proudly holds on to its history as a sea-faring nation and its identity as hard-working artists and artisans.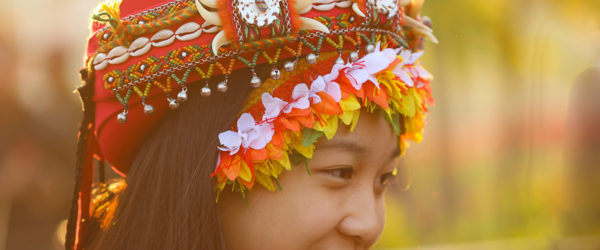 Pingzi Sky Lantern Festival in Taiwan
Grab your passport and explore the elegant island country of Taiwan. Combining traditional culture with state-of-the-art technology, the Taiwan Lantern Festival is a dazzling party and one of the biggest and most spectacular lantern festivals in Asia!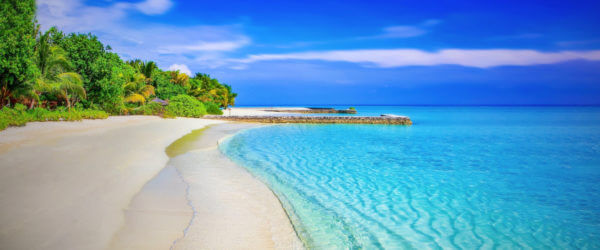 Playa del Carmen Getaway
Known for stretches of white sandy beaches and endless entertainment options, Playa del Carmen, Mexico offers a perfect balance of modern sophistication and authentic old-world charm. Pack your bathing suit & sunscreen and get ready for a vacation in the sun!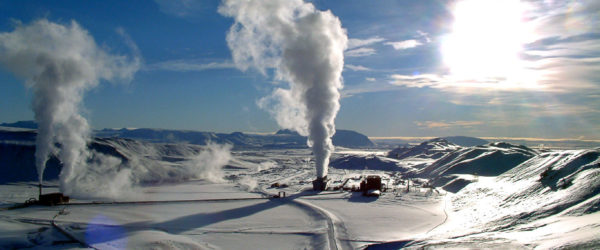 Renewable Energy in Iceland
Discover the unique story of one of the world's leaders in renewable and sustainable energy. Stand in awe of your surroundings while you experience the wonderland sculpted by Earth's natural elements. Discover the delicate balance of Iceland; between fire and ice, light and dark, the natural world and man made innovation.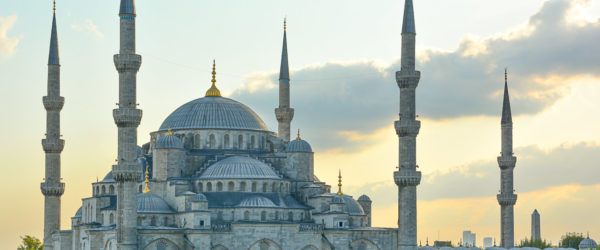 Short Stay in Turkey
Filled with amazing markets, hilly quarters, and historic mosques, Istanbul is a feast for the eyes and dangerous for the pocketbook. See all the highlights on this four day tour, and learn about Istanbul's complicated history.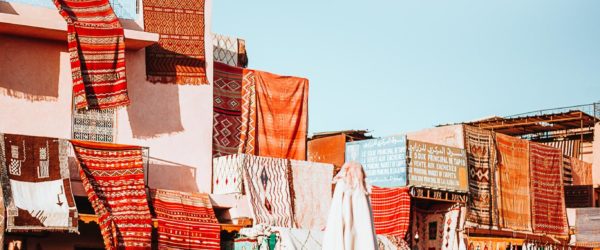 Surfing Expedition in Morocco
Welcome to Morocco, the North African country bordered by the Atlantic Ocean and Mediterranean Sea distinguished by its Berber, Arabian and European cultural influences. Experience a true melting pot of cultures and visit this beautiful country on the Northeastern tip of Africa.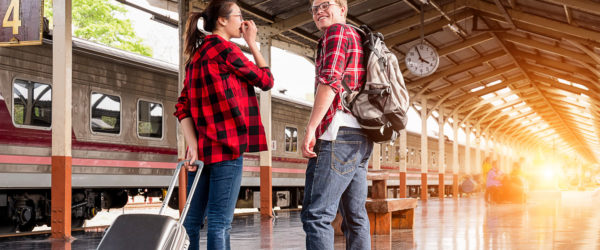 The Trans-Siberian Railway Expedition
Discover three of the world's largest countries – Russia, Mongolia and China – while traveling on the iconic Trans Siberian Railway! Whether you're a beginner or seasoned traveler, your ten-day journey across miles of unspoiled lands will surely be one of the top adventures of your lifetime!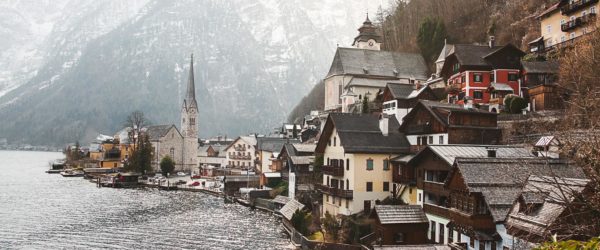 Vienna Short Stay
Discover Austria's top sights in a four day, multi-city tour. Begin with a few days in classic Vienna, with a day trip to musical Salzburg. From palaces to gardens to rolling green hills, Austria has sights and sounds to inspire.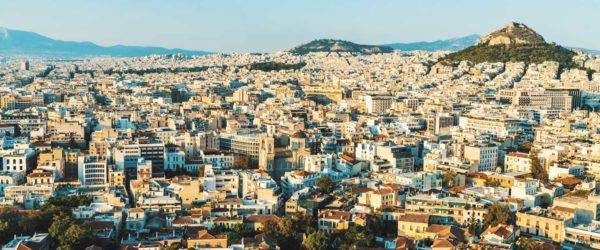 Zeno of Citium Philosophy Tour in Greece
Study philosophy and tour the islands of Greece. Begin your journey in Cyprus, home of Zeno of Citium. Continue on a sailing voyage to Athens via Rhodes. Study in the ancient city of Athens with a learned philosophy Fellow. This is a trip to find yourself and learn about ancient history along the way!
Scroll to Top