Andalusian Adventure through Spain
Discover the beautiful sights, sounds, and flavors of Southern Spain. Journey through Sevilla, Granada, Cordoba, Ronda, and Zahara in this action-packed itinerary. Get ready for the ultimate Andalusian Adventure!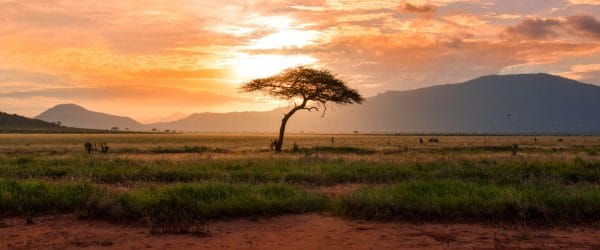 Ark of the Covenant Tour in Ethiopia
Ethiopia is an Abyssinian abyss where the Blue Nile was born. It is also full of salt-laden camel trains. The country is like nowhere else in the world; with a beautiful location full of spectacular wildlife, peerless history and Africa's most welcoming people. The trip's highlights include wildlife discovery in the Entoto Mountains, exploring markets, cooking with locals and the Ark of the Covenant's final resting place. Book your educational student tours today!
Baroque Art in Rome
Rome is a beautiful city, where history finds you at every corner. This student trip abroad gives you a small snapshot of a moment in its history, so join us in for a return to 17th-century Rome in an eco-conscious way.
Catholicism in Vatican City
Welcome to Italy, or more accurately, Vatican City! On this 7-day tour, explore this small, influential city and learn about Catholicism straight from the source by visiting Old St. Peter's Basilica, the Apostolic Palace, the Sistine Chapel and the Gardens of Vatican City.
Charleston Historical Tour in South Carolina
If you plan to study history, you should definitely explore this famous Southern city known for its friendly people, delicious food, well-preserved history and historic sites. It's also been dubbed as the Holy City for its historic tolerance of many religions even during times in the nation's history when religion divided everyone. The city tells a tale of acceptance, equality and love in a region that historically struggled with all three.
Discovering 'God's Own Country' in India
Discover the reason one of India's hidden gems is renowned as God's Own Country as you go on an incredible journey to discover nthis tropical coastline of the Arabian Sea. Relax as you take in the lush mountains, pristine backwaters, ad scenic coffee and tea plantations as you go on the journey of a lifetime through some of Kerala's most naturally breathtaking towns.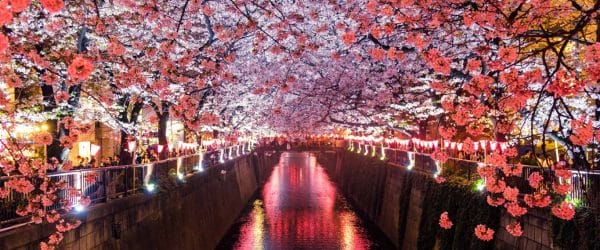 Explore the Hidden Gems of Japan
Japan is truly a timeless country where modern life is combined with ancient traditions as if it were the most natural thing. It's an ideal vacation location for history buffs and adventurers alike. On this trip to Japan, you will learn how to speak the country's language while exploring its most famous attractions. The trip's highlights include boating to Fuji Mountain, learning how to prepare sushi, and sumo wrestling against professionals. Enjoy global travel to Japan today!
Fashion's Future in Ancient Vietnam
From photographing Halong Bay to reliving war history in Halong Bay, Vietnam has something to suit any interest. With this travel abroad tour you'll hit all of the highlights from north to south. You'll see everything from rice paddies to war photos, pagodas to rock formations — not to mention all of the delicious street food! We hope you can join us on this journey to one of Southeast Asia's most vibrant destinations.
Human Rights and Buddhism in Myanmar
Myanmar is a country full of history and spirituality, but beyond the beauty lie serious human rights issues related to freedom of speech, religion genocide and more. To get an insider's look at what's happening around the world, travel abroad and connect with local organizations as well as residents of the area to get a deeper understanding of the bigger picture. This trip's highlights include visiting the Yangon Buddhist University, various pagodas and more.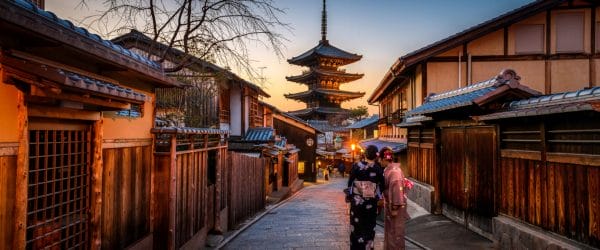 Japan Tour: Ryonen Genso, Zen Nun
Ryonen Genso was a Japanese nun who left a strong impact on the Rinzai school of Buddhism. She was so passionate about joining the monastery, a male-dominated institution, that she held a hot iron against her face, scarring herself, just so the Zen master would allow her through the doors. There, she practiced calligraphy and poetry. Visit the temple she built herself and where she taught local children in need as you study religion in her footsteps.
Joan of Arc Historical Tour
From her beginnings as a peasant girl, Joan of Arc relied on her faith to become a heroine of France during the Hundred Years War. Centuries later, she is now a cultural icon and one of the most revered saints in Roman Catholicism. On this ten-day Women's Studies tour, you'll uncover all the major events of Joan's short yet remarkable life and visits sites such as Basilique Sainte-Jeanne d'Arc. From her birth and upbringing to her mission to free France to her tragic death and redemption.
Papacy Catholicism Tour
The Roman Catholic Church is roughly 2,000 years old. For a great many of those years, the church has considered Vatican City as its headquarters and heartbeat. Visit many significant sights including the Colosseum the Vatican Museums and beyond. While in Europe, you will visit Vatican City, Rome and France during your week of global travel.
Short Stay in Turkey
Filled with amazing markets, hilly quarters, and historic mosques, Istanbul is a feast for the eyes and dangerous for the pocketbook. See all the highlights on this four day tour, and learn about Istanbul's complicated history.
Shrines of the South of Italy
Considered a "bucket list" travel abroad destination for most Catholics and indeed anyone interested to study religion, Italy is steeped in religious history. From the major basilicas in Rome to the abundant tradition in Assisi, this pilgrimage through a spiritual timeline evokes inspiration and respect from anyone who travels it.
Spirituality & The Sea in Bali
From cooking Balinese specialties to photographing ancient temples, Indonesia is a cultural experience full of overseas adventures that will intrigue visitors of any age. The sights and sounds of Bali do not disappoint, and the range of activities on this tour will leave you with an entire album of photos. This trip just brushes the surface! We hope you can join us on this week-long tour in the heart of Indonesia.
Spirituality Tour in Cambodia
Mostly abandoned between the 16th and 19th centuries, Angkor Wat is once again the gem of Cambodia. In 1993 there were 7,650 visitors to Angkor Wat. By 2012 there were 2 million visitors per year, and the numbers continue to climb. It's safe to say Angkor Wat is now a major tourist destination, so you'd better visit soon!
Study Religion in Italy
The Catholic Church has a long history in Italy, dating back to the 1st century A.D. In the hundreds of years since, the church has built magnificent cathedrals and shrines throughout the country which will serve as a reminder of the strength of this global institution during your travel abroad.
The Holy Land of Israel
Your tour of the Holy Land of Israel will hit all the important spots in the Christian faith, where you will be able to study religion and experience first-hand the sights and sounds of the region as they might have been experienced by the followers of Jesus 2,000 years ago. You'll also visit the Dead Sea for a health-inducing soak, view the incredible archaeological find of the Dead Sea Scrolls, and visit the Wailing Wall, an important site to Judaism.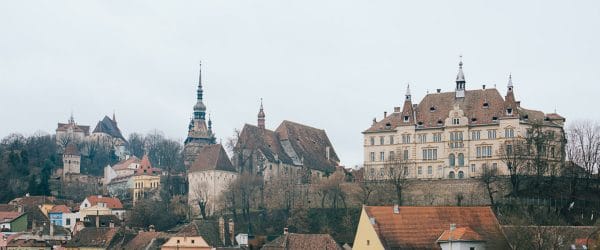 The Path of Eastern Orthodox in Romania
The country is known as the crossroads of Eastern and Western religious traditions and is the most religious country (in percentage) in the European Union. Explore medieval castles, museums and churches to dive deep into the local religious scene.
Ultimate Thailand: Chiang Mai & The Golden Triangle
Experience the magic of Thailand on this action-packed tour that will take you from the busy streets of Thailand's ancient capital to the remote waters of the mighty Mekong river. Spend your days wandering through golden temples, chatting with monks, learning about Thai culture from your host-family and feeding elephants! This trip is the ultimate journey through the North of Thailand.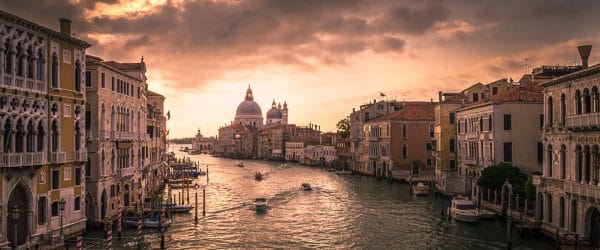 Underground Adventure in Italy
Come along on a tour of Italy to visit many of the country's interesting catacombs. Find out where important historical figures may have been laid to rest and what secrets the catacombs of Italy may hold.
Vatican City: a Modern City-State
Traveling abroad to study religion in Vatican City is a must for practically anyone, but especially students of religious studies. Art lover, history lover, devout Catholic, adventurer — it doesn't matter who you are, you'll find something wondrous about this area. Spend an entire week visiting the most iconic sites in the city such as  Sistine Chapel, Vatican Museums and the most important sites and relics of the Catholic Church.
Wonders of Chinese Tibet
Journey to Tibet, also known as the "Roof of the World" to take in towering peaks, sacred monasteries, and witness the Tibetan's inseparable link to Buddhist principles. This is this trip of a lifetime, and not one to be missed!
Zeno of Citium Philosophy Tour in Greece
Study philosophy and tour the islands of Greece. Begin your journey in Cyprus, home of Zeno of Citium. Continue on a sailing voyage to Athens via Rhodes. Study in the ancient city of Athens with a learned philosophy Fellow. This is a trip to find yourself and learn about ancient history along the way!