Hidden gems are everywhere, and we know where to find them!
Whether it's investigating the origins of a folk tale or exploring the ruins of an ancient castle, these trips blend cultural learning with amazing and unusual adventures to leave students with stories to tell.
A 'Shakespearience' in England and Italy
Walk in the footsteps of the famous poet and playwright Shakespeare as you explore his birthplace, his theatre and an Italian location that served as the setting for one of his most famous plays. International travel is all about immersing yourself in another time and place, and to open your mind to new experiences. For this trip – you're in for a Shakespearience.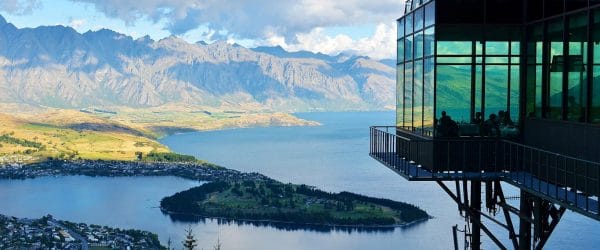 Adventurous New Zealand
New Zealand is home to a vast variety of landscapes, which makes it the perfect place for a trip abroad. Feast your eyes on mountain ranges, plains, volcanoes, glaciers, and beaches all in one trip. Due to sitting on two tectonic plates, New Zealand experiences a large amount of geological action. Dive head first into the diverse landscapes and wildlife of New Zealand and be left with unforgettable memories and photos.
Ancient Egyptian Kingdoms Tour
On this trip you'll learn first-hand why the Egyptian civilization has fascinated travelers for centuries. You'll visit bucket-list memorials the ancient pharaohs built for themselves, including the Step Pyramid at Saqqara, the pyramids of Giza, the amazing temples of Luxor and Karnak, and of course the Sphinx. Top it off with an epic three-night cruise on the Nile to let the centuries wash over you for a once-in-a-lifetime journey to study anthropology!
Andy Warhol Pop Art Tour in Pennsylvania
Andy Warhol was an eclectic artist and director who was the most iconic figure in the pop art movement. On your trip to study art in Pittsburgh and New York City, you'll see a large amount of his work and learn about his exciting life. You'll also meet with an organization that aims to help marginalized youth express themselves through art.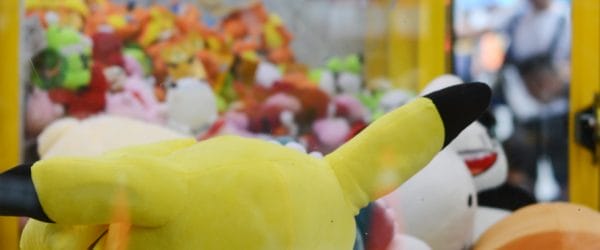 Anime & Art Scene Cultural Tour in Japan
If you're a fan of anime, here's your chance to go directly to the source! There are over 430 anime production studios in Japan, and on this trip to study art in Tokyo, you'll immerse yourself in the culture of anime. Highlights include visits to Ghibli Museum, Pokemon Cafe, and the Shinjuku Robot Restaurant. You can even drive a real-life Mario Kart! Sign up today and wake up in an anime wonderland tomorrow!
Anthropology Tour in Spain
To study anthropology in multifaceted Spain means visiting distinct regions like Castile, Basque Country, Galicia and Catalonia. Each has its own unique language and culture, but you'll learn how they blend into today's modern Spain. With the help of local guides you'll examine the dynamics of each region, starting from cities like Barcelona, Madrid and Bilbao. Along the way you'll enjoy the culinary differences while visiting the historical touchstones of this ancient, unforgettable land!
Aspen's Historic Redstone Castle in Colorado
Redstone Castle sits in the wondrous Crystal River Valley in Redstone, CO, just outside of Aspen. The environment is full of exciting eco adventures, impact opportunities, and jaw-dropping beauty. Come along for an exciting and fulfilling trip that will leave you dreaming about the sound of the Crystal River, and the snow-capped peaks of the Rocky Mountains.
Auto Race Tour of Italy
Your adventure to study history in Italy takes you past sprawling vineyards and ancient ruins, through mountains and cobblestone streets and along coastlines and raceways. From Brescia to Rome and back again, Italy's Mille Miglia gives you a unique perspective of northern Italy's landscape and culture blended with its past, present and future contributions to architecture and automobiles.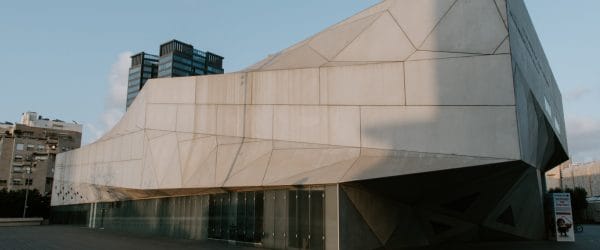 Bauhaus Movement in Tel Aviv
Tel Aviv has for millennia been and exciting, unique mix of different cultures, and a blend of ancient and modern influences. It became the stage for the displaced Bauhaus Movement during World War II and developed its own particular style and aesthetic. Join us to study architecture in this incredible land while learning about the International Style as well as the challenges this country faces in resolving its ancient conflicts.
Beatles Tour of the U.K.
There may be no other musical group in the history of the world that inspires as much love and devotion as the Beatles. That's why this tour of the places John, Paul, George and Ringo called home as they were on the verge of transforming the world will strike a chord with not only music lovers, but lovers of all things England as well.
Bridging Past and Present in New Orleans
Hurricane Katrina in 2005 made all the worst nightmares of the city's residents come true when floodwaters breached the levees lining the Mississippi and inundated this low-lying city. On this tour, you'll get to bear witness to the damage wrought by Katrina, as well as study engineering and learn about how this centuries-old yet modern city can exist sitting 20 feet below sea level alongside the second-longest river on the continent.
Cannabis Queens of Denver
When Colorado fully legalized cannabis in 2014, women proved to be many of its strongest and most vocal advocates. On this tour, you'll visit Denver's best female-owned dispensaries and see first-hand how women benefit from the legalization of marijuana.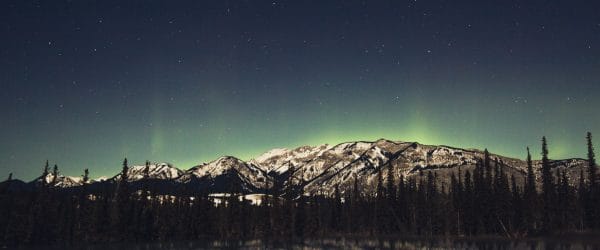 Capture the Northern Lights in Canada
Canada is a vast nation full of dense forests, cascading mountains, grand rivers, agricultural lands and more. However, the country is also faced with industrial and political demands that put a lot of pressure on the natural landscape and ecosystems. When getting involved with ecotourism activities, you have the opportunity to experience fully the natural beauty of a place. This trip's highlights include visiting top outdoor cities like Vancouver, Revelstoke and Banff.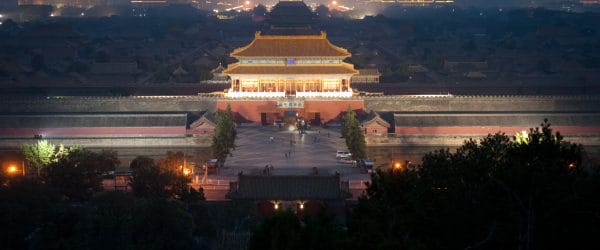 Celebrate Chinese New Year in China
If world travel in Southeast Asia is on your bucket list, this journey to China with a bonus stop in Bangkok to study anthropology and celebrate Chinese New Year is not to be missed. You'll get a great overview of how the holiday is celebrated by visiting some of China's most iconic sites including the Great Wall, plus you'll get to enjoy some delectable food and experience authentic culture and tradition on this once-in-a-lifetime trip!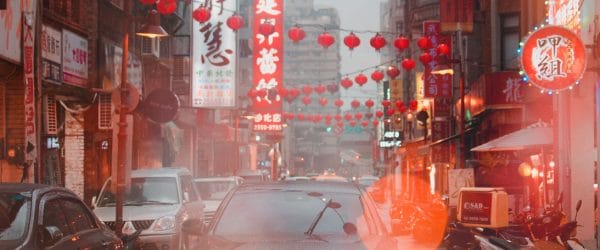 Chinese New Year in San Francisco
Gong Xi Fa Cai, or Happy New Year! It's time to see San Francisco's Chinese New Year celebration! The city's parade is one of the largest in the world and the largest outside Asia; more than three million people watch every year. You'll participate in the festivities and learn more about San Francisco's Chinatown.
Covered Wagon Camping in Georgia
If you're a city mouse, this is the perfect trip to bring you out of your element as you study history in Georgia! On this sustainable travel excursion, you'll make your way around the Peach State, learning all about the Old West. You'll meet lots of horses, learn to keep bees and sleep in an authentic covered wagon under the stars.
Crime Tour of Chicago
Chicago is the site of some of the most notorious crimes in the world; it's been the home to at least two serial killers. On your tour of the states, head to Chi-Town to learn about the most fascinating and ghastly crimes the city has to offer.
Descartes Philosophy Tour
This unique adventure to study philosophy under the umbrella of Descartes history is a close-up perspective of the life of the "Father of Philosophy." Gain insight into his life as a young boy, discuss his theories with university Fellows while enjoying the best Paris has to offer. This trip's highlights include visiting icons like the Eiffel Tower, Louvre, Arc de Triomphe, Latin Quarter and beyond.
Dog Sledding in Sweden
If experiencing unique adventures in travel is on your bucket list, dog sledding in Lapland Sweden will check that off. Travel to the northernmost part of Sweden where you will explore the wild beauty while mushing your own dog sled team. Learn to harness, drive and care for your team of Huskies. Bond with these wonderful companions as you join forces exploring mountains, valleys, and riverbeds.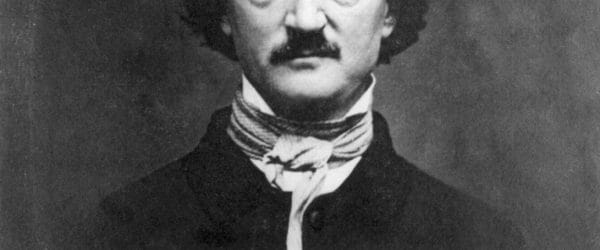 Edgar Allan Poe USA Tour
From the cobblestones of Richmond to the brownstones of Baltimore, your study literature itinerary features a variety of museums, historic homes and literary-themed destinations.
Educational Student Tour in Edinburgh
On this trip to Scotland, you will interactively learn about marine science while visiting the country's top attractions. The trip's highlights include listening for the Loch Ness Monster on Loch Lake, spotting porpoises and puffins in their natural habitat, and touring the famous city of Edinburgh. Book your educational student tour today!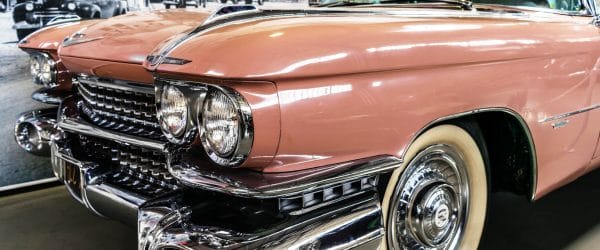 Elvis Presley Tour of the South, USA
This road trip USA takes you through the south from Jackson and Tupelo, Mississippi to Memphis and Nashville, Tennessee. Elvis' humble beginnings in Tupelo set the stage for his rise to fame in Memphis. Nashville pulls it all together with a blending of country, jazz, blues, bluegrass and gospel. You'll walk in the footsteps and spend a week discovering the life of The King and his contributions to the American music scene.
Engineering & Science Tour in Italy
Leonardo Da Vinci was one of history's greatest minds, whose work has transcended beyond the Renaissance period. His genius manifested into many faculties, not just the arts. Join us on this trip abroad to study how Da Vinci influenced the sciences and engineering of today, and learn how we can contribute to living more sustainable lives. This trip's highlights include visiting historic sites of Leonardo Da Vinci in cities like Milan, Venice, Florence and more.
Engineering the Titanic in the U.K.
The majestic RMS Titanic sank in 1912 after it struck an iceberg, and it's been a source of tragic fascination ever since. On one of your overseas adventures, travel around England and Northern Ireland where you'll visit many historically significant sites and see numerous artifacts related to ship's fateful journey. This trip's highlights include Titanic Memorial Garden, Titanic Trail and more.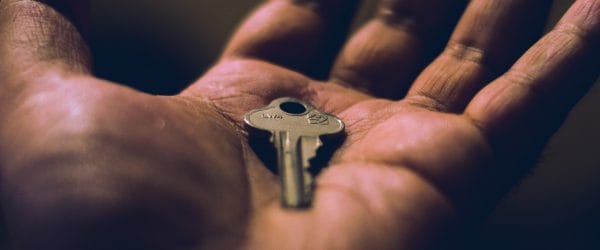 Escape Rooms in California and Las Vegas
There are more than 2,300 escape room locations in the U.S. How are you supposed to find the best ones? Here's a tour of the five best escape rooms in the U.S. It doesn't matter whether you're a newbie or a veteran; you'll have a blast! Collaborate with your friends, get a little scared, and most importantly, ESCAPE!
European Vincent van Gogh Tour
Vincent van Gogh was one of the most important and influential artists of the Western World. While success eluded him in life, his subsequent fame, thanks to his sister-in-law Johanna Bonger, the Fauvist and German Expressionist art movements, his name is cemented in the canon of Western art. Join us on this trip abroad following his short and tragic life and learn how you can help people suffering from mental illness in your community.
Fashion Week in London
Sustainable fashion, just like sustainable travel is always in vogue. To see some of the fabbest fashions that London has to offer, hop a train or a bus to take your whirlwind study fashion and sustainability tour through some of London's hottest fashion museums such as Victoria and Albert Museum, Fashion Museum and more. London is a posh city, so don't be afraid to wear your chicest clothes as you marvel at the origins of European fashions and get a glimpse at what's next.
Fashion Week in Paris
The coveted ticket to Paris Fashion Week is yours to enjoy. This twice-yearly event brings the fashion movers and shakers out join forces and create a fashion feast for the eyes. Experience an opportunity to intern at a Parish Fashion House.
Fashion with a New York Attitude
You'll tour the most important fashion houses in New York City on this trip to study fashion in NYC, undeniably one of the fashion capitals of the world. It hosts not just New York Fashion Week, but also the Met Gala, two of fashion's most interesting events. You'll get to see where it all happens and witness fashion history on your excursion, so grab a camera, grab your most fab outfit, and get ready to do the city in style.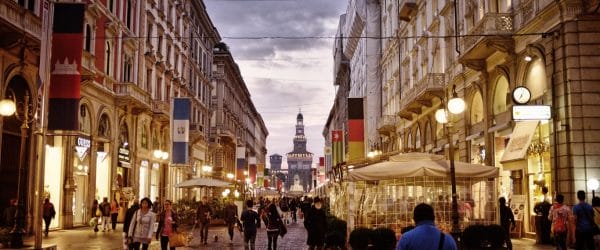 Fashionable Italy
Italy has a long history and revered reputation in fashion, design and textiles. Whether you're a fashion design student or focusing on merchandising, your educational student tour to study fashion in Italy will be unforgettable as it takes you through the past, present and future of apparel design, construction and merchandising. This trip's highlights include the Gucci Museum, Ferragamo Museum, The Costume Gallery and more.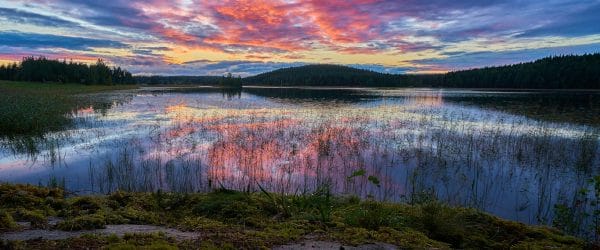 Finland Astronomy Tour
Kakslauttanen is a resort located in Finland, and it's one of the best places in the world to catch a glimpse of the Northern Lights. You'll be able to do all sorts of winter activities while learning about astronomy and the science behind the Aurora Borealis. Study STEM at this beautiful location just 150 miles away from the Arctic Circle.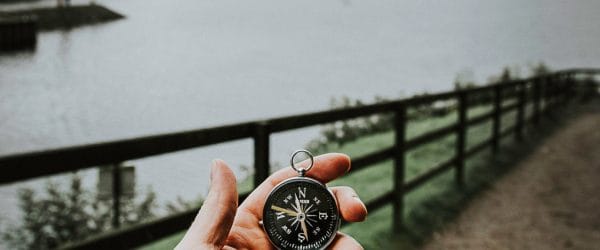 Folklore Tour Throughout Europe
No matter how much we modernize the world, folklore and stories about mythical creatures that are passed down from generation to generation continue to survive. Join us as we travel across Europe, stopping off at several key points where the most prominent examples of European folklore got their start.
Frank Lloyd Wright Architecture Tour
Discover Frank Lloyd Wright's Prairie School Architecture on a visit to Mason City, Iowa, one of the top places in the country for those who want to explore architecture. You'll stay in the last remaining Frank Lloyd Wright hotel in the world, and explore the most extensive collection of Prairie School homes gathered together in the United States. Learn more about the area's architectural heritage, Wright's life and designs, and the talents of other well-known architects in the area.
Galileo Case Study in Italy
From Jupiter's moons to the proportional compass and telescope to the celatone, Galileo Galilei gave the world a new way to look at the world. Your educational student tour to study STEM in Italy will take you through his life and contributions to math, physics, engineering, astronomy and philosophy. This trip's highlights include the House of Galileo, Leaning Tower of Pisa, University of Pisa and more.
Game of Thrones Tour
On this trip to Iceland, you will visit tour numerous "Game of Thrones" filming locations while also visiting the country's other top attractions. The trip's highlights including swimming in the natural Blue Lagoon, meeting the Icelandic horses who starred in "Game of Thrones," and viewing the spectacular Northern Lights.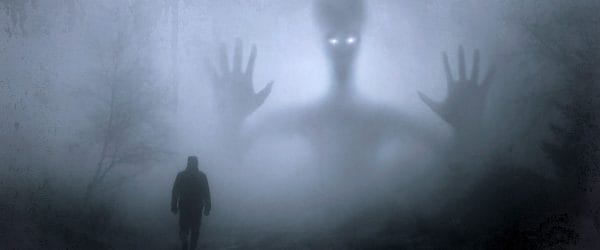 Ghosts of Seattle
Travel to the Pacific Northwest and explore the ghosts of Seattle and the San Juan Islands. Your adventures in travel to this incredibly beautiful area will explore not just fascinating ghosts and their stories, but also whales, dolphins, and wildlife.
Gothic Revival Architecture in England
This educational student tour to study architecture in England takes you through incredible historic sites that the town of Oxford offers, letting you travel back to a time long gone and to places that add a little more magic into your life. Join us in this blast to the past and discover what this beautiful town has to offer while reducing your carbon footprint! This trip's top attractions include Museum of Natural History, Oxford University and more.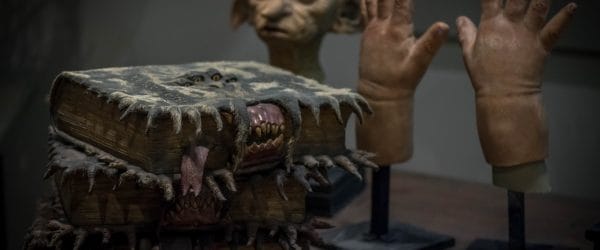 Harry Potter Tour in England
Muggles, Welcome to London! Prepare to enter the magical wizarding world on this Harry Potter tour in London where you'll see amazing sets and props used in the films, explore destinations that inspired J.K. Rowling, shop in unique Harry Potter stores, create magical potions, and more. If you're a Harry Potter fan, then this is where you need to be.
Historic Architectural Tour in Scotland
Journey to Scotland to discover the country's fascinating architectue, culture and festivities. On this tour, you'll visit some of Scotland's most renowned architectural feats, as well as museums, and meeting with local guides to dive deep into this country's history.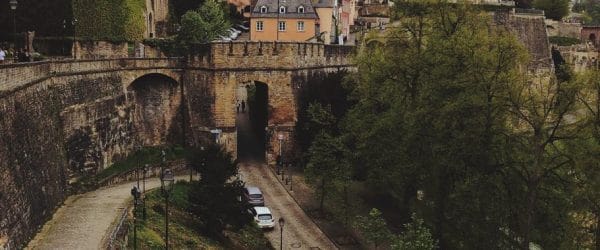 Historical Tour in Luxembourg
On your trip to Luxembourg, you will have both an educational and adventurous experience. The trip's highlights include meandering through endless vineyards with a glass of wine, riding on an underground railroad, and explore the country's famous Clervaux castle. Book your overseas adventure today!
Holocaust & Anne Frank Historical Tour
Anne Frank's life and diary is synonymous with the Holocaust and the plight of Jews in WWII. On this 7-day tour, discover her home and the Nazi camps that bring thoughtful contemplation to your current knowledge of dark history and expand your education even further.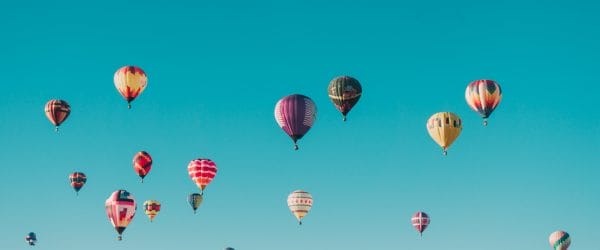 Hot Air Balloon Festival in New Mexico
Full of pristine natural beauty, culture and beyond, New Mexico is an ideal hub for any avid traveler. However, when you travel to explore new places, it's important to remain vigilant. As you discover the highlights of an area, also be aware that there is usually other aspects which are facing environmental, political or cultural hardships.
Iceland Eco Tour
On this trip to Iceland, you will have an adventurous and educational experience. The trip's highlights include drinking champagne in the geothermal waters of the Blue Lagoon, spotting whales in the Northern Atlantic Ocean, and watching the wondrous Northern Lights with awe.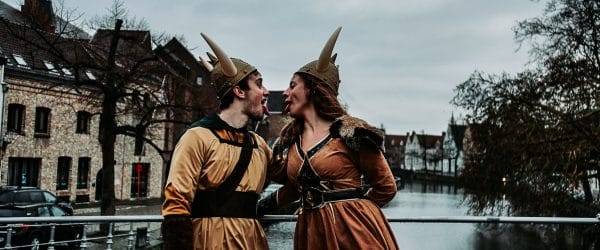 Iceland Viking Discovery
Despite its name, Iceland is more than just icy glaciers and freezing temperatures. It's filled with beautiful mountains and fields of lava from volcanoes. Join us as we visit every corner of Iceland, exploring Viking heritage and learning more about a civilization most have heard of but know little about.
Interior Design in Atlanta
Atlanta is a modern marvel of a city that still retains elements of its storied past. As you embark on this trip to study architecture in the Peachtree City, you'll be astounded by the design innovations you'll learn about at the Georgia Tech School of Design, the U.S. Green Building Council and the Governor's Mansion. Also visit ornate historical homesteads and simple Amish country buildings on your trip to the design capital of the South!
Interior Design in Florida
Whether you're an interior design student, an art connoisseur or just enjoy great design, when you study interior design in Orlando, Florida you'll experience a variety of design and architecture styles, methods and mediums. The city's interior design aesthetic makes its mark within the worlds of hotels and hospitality, entertainment, food and beverage and leisure.
Interior Design in Jacksonville
Jacksonville is one of the best places in the country to learn about interior design, because of the mix of old and new structures, and the innovative slant of its colleges. Jacksonville is a perfect mix of natural beauty and cutting-edge technology, making it a great canvas for artistic expression.
Interior Design in Massachusetts
If you've ever wanted to study interior design as it was during the first days of America, Boston is the place to do it. With almost 300 years of architecture and history to explore, it's a living, walkable timeline. From the designs of yesterday to the designs of tomorrow, there's a place in Boston for you to see it all.
Interior Design in Seattle
Seattle is a great place to study interior design and architecture. Its rich history makes it incredibly diverse in building style and decor. From the most modern and minimalist to Klondike Gold Rush era buildings, you can see it all in the Emerald City.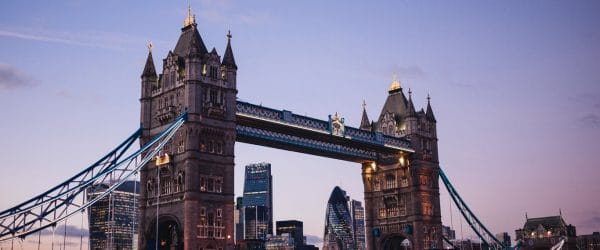 John Locke Philosophy Tour
Study philosophy while enjoying all that the United Kingdom has to offer. The history of education that permeates Oxford University and London are unsurpassed. Join like-minded philosophers in the quest for a better life for all. This trip's highlights include an Oxford University Lecture Series, visiting the John Locke Institute and more.
K-Pop Tour in South Korea
South Korea has beautiful landscapes, over 5,000 years of history and culture. Known for its music and art, it's an ideal location to visit for creative and expressive personalities. On this trip to South Korea, you will learn about K-Pop music while visiting the country's top attractions. The trip's highlights include recording your music video, visiting the renowned demilitarized peace zone, and relaxing in the Garden of Morning Calm. Global travel to South Korea today!
Literary Tour of Great Britain
Have you ever read a book and wondered what the writer was thinking when they wrote it? Join us as we explore museums and landmarks throughout England and Scotland that will open our eyes to the authors we have long admired.
Modernist Architecture in Spain
After this trip to study architecture of the Modernist period in Spain, you will appreciate how special and particular the style was in Barcelona. During this trip you will learn about artists like Antoni Gaudí, Lluís Domènech i Montane, Josep Puig i Cadafalch, Josep Maria Jujol, Rafael Guastavino and Enrique Nieto. Join us and explore the world of Modernisme!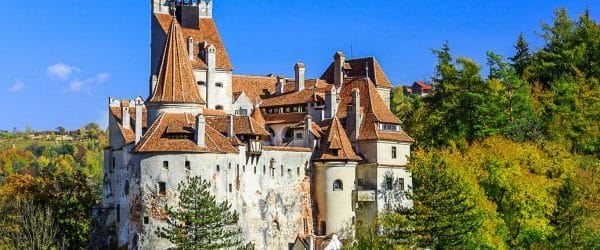 Mystical Romania
Mesmerizing landscapes, historic towns, and mystical castles, oh my! This five days trip covers Bucharest and the southern part of Transylvania, a land of fairy tales, mystical castles, and medieval cities. Come along for this historically rich, not-to be missed trip of Romania.
Mystical Sedona, Arizona
Sedona has become known for more than its natural beauty and outdoor activities. It's also a world-renowned center for arts and wellness, mystical vortexes, and a place to find balance and renew your body, mind, and spirit. From towering red rock formations and rugged backcountry – to Native American rituals and ancient ruins – to legends of history and mystical mysteries, your adventures begin here as you explore the marvels and diversity of Sedona, its past and present.
Mythical Monsters in Romania
Amidst the mountains of Eastern Europe on the shores of the Black Sea is the small country of Romania. Come along with us to Romania as we explore the rich history of vampires, Dracula, and Transylvania.
Mythology Tour of Athens
Athens is one of the original havens of Greek mythology. The city derives its name from the goddess Athena, who won the city's patronage after a bitter contest with Poseidon.
Neanderthal Discovery in Australia
Australia is known for its iconic cityscapes, spectacular scenery, and abundant wildlife. International tourists are attracted to the country due to its historical culture, incredible beaches, and relaxed way of life. On this trip to Australia, you will learn about Neanderthals while visiting the city's top attractions. The trip highlights include discovering cave carvings in the Blue Mountains, cruising by the Sydney Opera House, and enjoying a hot air balloon ride over diverse landscapes.
Netherlands Cultural Tour
The Netherlands is known for its illuminated canal life, fields of blooming color, and windmills under vast skies. With its intertwining of innovation and tradition, the country has attracted tourists for decades and will do so for decades to come.
New Zealand Lord of the Rings Tour
"Mae govannen!" ("Well met" in Elvish). Of all the breathtaking places on earth, Lord of the Rings director Peter Jackson could really only pick one for creating his epic films: New Zealand. This journey will take you through most of the important filming locations as well as introducing you to the Maori culture and the striking, rugged beauty of New Zealand. Get ready for an unforgettable journey "there and back again," and walk in the furry footsteps of your favorite Hobbits!
Norse Mythology Tour in Scandinavia
Norse mythology has become more popular in recent years. You might recognize the names Thor and Loki from the Marvel cinematic franchise. But there's more to these myths than Chris Hemsworth with a giant hammer. Travel to Norway, Denmark, and Sweden to study history and learn about these myths and the people who told them.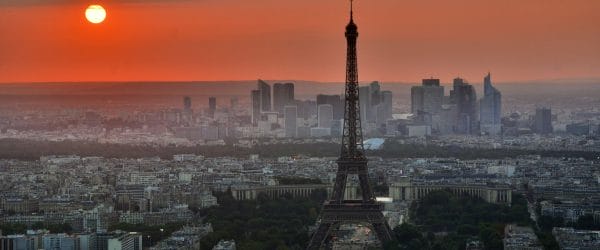 Paris Literary Tour
The 2000-year history and liberated spirit of the City of Light informs the daily lives of her denizens, and perhaps that's what has drawn writers like Ernest Hemingway, Gertrude Stein, and Oscar Wilde to spend time here. On this tour, you'll visit the places which have inspired the authors we revere. Come walk in the footsteps of the giants of literature – and perhaps find inspiration of your own in gay Paris.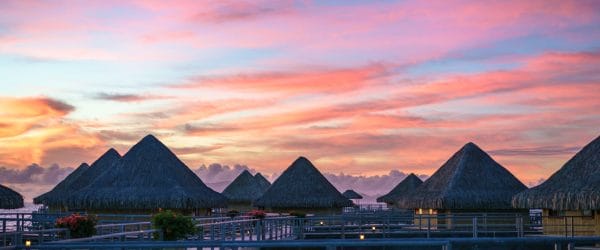 Paul Gauguin Tour in Polynesia
Tahiti is a tropical island idyll, known for its turquoise waters and abundant marine life. On this trip you'll learn about artist Paul Gauguin, who called this gorgeous place home for many years. Along with viewing hundreds of Gauguin's art pieces, you'll also visit the island's top attractions, including snorkeling with sharks and stingrays and hiking the spectacular Three Coconuts Trail. Plan your overseas adventure to study art in paradise today!
Pirates on the Coastline of North Carolina
Amidst pirates and the scenic coastline of North Carolina's Inner Banks, ocean waves and salt marshes embrace a land shaped by wind, water, and the storms of the Atlantic Ocean. Follow in the footsteps of the famous pirate Blackbeard in this region he called home. We welcome you on this fascinating adventure where the pirate ghosts of long ago merge with the coastal habitat they sailed.
Rococo in St. Petersburg, Russia
St. Petersburg is one of the few places in the world where the magnitude, opulence and excess of the late Baroque period is on full display. The pastel tones, gilded walls, asymmetry and molding come together to create an extremely lavish and decorated aesthetic. Join us on this student tour highlighting the greatest examples of the excesses of the 18th-century Rococo lifestyle.
Ronald Reagan Tour in California
Take the opportunity to study history on this tour focused on the life of Ronald Reagan. After graduating from college, he quickly became a well-respected actor and then politician. A highlight of the trip is the Ronald Reagan Presidential Library and Museum dedicated to his legacy. You are also sure to enjoy a visit to Venice Beach, Hollywood, and the architectural diversity of downtown Los Angeles.
Salem Witch Trials, Massachusetts
With a history dating back nearly four centuries, Salem, Massachusetts is best known for the Witch Trials of 1692, one of the earliest and most notorious examples of hysteria in U.S. history. Through in-depth exploration of the sites, people, and stories of the Salem Witch Trials, you gain a better understanding of how to support justice – and the importance of historic and cultural preservation. Come on this journey with us, and immerse yourself in the world of the Salem Witch Trials.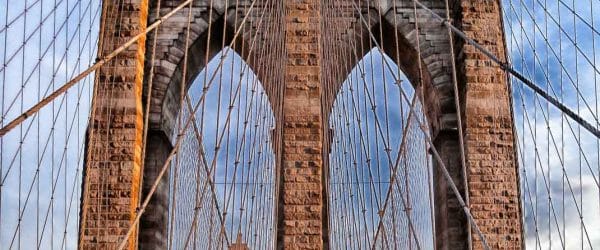 Sex & The City Tour, New York
It's been over 20 years since "Sex & the City" premiered, but the love for Carrie, Samantha, Charlotte, and Miranda still runs strong among fans. Join us for and adventure in New York City to see not only the most important locations from the show and films as well as New York landmarks, but to participate in some meaningful volunteer opportunities in support of women's issues.
Sherlock Holmes Tour of the U.K.
Few fictional figures have so captured the imagination of the public and remained relevant for as long as Sir Arthur Conan Doyle's Sherlock Holmes. On this tour, follow in the footsteps of the legendary detective and enjoy some adventures in travel that are anything but elementary! Plus, a visit to the moors of legend will add an environmental and conservation angle to your trip.
Skiing & Sustainability in Japan
With temperatures rising around the world, many ski destinations both in Japan and around the world are experiencing changes in the levels of snowfall each year. By joining this trip to Japan, you'll get the chance to connect with Winter Olympic Games athletes, local conservationists, developers and more. Take the leap and uncover more about the changes currently taking place on our planet.
Social Justice & Law Tour in Spain
Begin your trip by learning about the history of Spain's influence around the world and the history of Spanish law. Become immersed in Spanish culture with tours, cultural events, history lessons and museum visits. You'll then spend two days touring and networking at two highly-regarded firms in Spain. Spend an unforgettable day at the capitol's courthouse, where you will see live cases in the courthouse. Top off your trip with a day learning about social justice issues and working at an NGO on your trip to study law in Spain.
St. Petersburg Theatre Tour
The Festival of the Stars of the White Nights was named due to the sun not setting until around 10 p.m. during the Russian summer. This event is perfect for adventures in travel for art lovers who will get to listen to concerts, watch operas, plays, and ballets, and enjoy the museum by night. This cultural event will leave you breathless and inspired!
Study Architecture in New Orleans
New Orleans is an iconic destination and the perfect place for student tours. Whether you want to know more about the rich history of the deep south, meet its warm people, eat its spicy food, or see its colorful sites, there is plenty to experience in The Big Easy.
Study Jazz Music in New Orleans
Your tour to the birthplace of jazz will give you a firsthand opportunity to experience where jazz was founded and visit venues and clubs where it is still performed today by the best in the business. Select tours will give you rich insights into the history of the jazz legends that lived and played here. You will enjoy delicious Creole food at some of the city's most iconic establishments, plus learn more about the Mardi Gras festival that brings the city alive every February.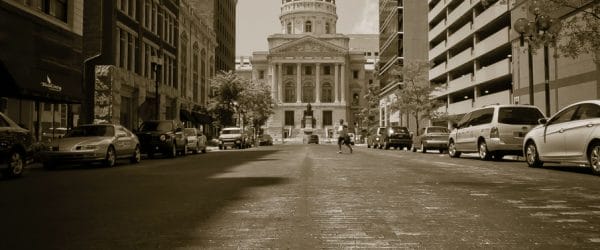 Study Modernism & Postmodernism in Indiana
Columbus, Indiana may be a small town, but it packs a big punch when it comes to mid-20th century architecture. For anyone who wants to study architecture, this incredible off-the-beaten-path trip will have you marveling as you learn how legendary architect I.M. Pei among others was enticed to come to town and create some of his most impressive works. This hidden gem will be the highlight of any budding architect's travel plans!
Sustainability in the Green Capital, Norway
Sleep in the most northern igloo hotel in the world for a unique and unforgettable experience. Engage in the indigenous culture of the Sami reindeer herders to understand the challenges they face in preserving their way of life. Discover the sustainable efforts of Europe's "Green Capital" and ideas to take home with you. Enjoy spectacular northern lights, dog-sledding, fun winter sports, inviting saunas, incredible exploring, and locally-sourced meals.
Sustainable Fashion in Amsterdam
Spend your week exploring Fashion for Good and the Cece Project, where sustainable fashion is the goal. Discover the cutting edge path for the fashion industry on this sustainable educational trip into ecologically-friendly fashion. This trip's highlights include working alongside sustainable fashion startups such as Project Cece and beyond.
Teepee Camping Excursion in Montana
Journey into the land of the Northern Cheyenne where a spiritual leader will guide you in the traditional ways of the teepee and everyday life and introduce you to sacred places that influenced their unique culture. See fair-trade, ethical, respectful tourism in action. Immerse yourself in the stories shared around a campfire, walk in the footsteps of the soldiers and Native Americans of long ago, and understand how the past influences the challenges faced by the Cheyenne of today.
Tennessee Williams Tour
Legendary author Tennessee Williams lived an incredible life in some of the South's most storied locales. On this tour to study literature, you'll get to ride the iconic "Streetcar Named Desire" in New Orleans, take in the art deco beauty of Miami, and visit Williams' old haunts in decadent Key West, perhaps even finding inspiration to do some writing of your own. Pack your notebooks and your copy of "The Glass Menagerie" for this incredible journey!
The Heart of Theater: Broadway, NYC
Explore the city that never sleeps in this epic study theater itinerary in New York City. You will see some of the many sights well-known on Broadway and off, as well as other significant sites in this great city like the Theater District, Central Park and more. Of course, you will also have some time to explore on your own, to try the underground subway, or catch Broadway performances.
The Past and Future of Fashion in Spain
The innovative Spanish fashion industry is taking the world by storm. This chance to study fashion and history while abroad in Spain will fuel your design aesthetic and inspire your creativity. Explore the world of the fashion business and prepare yourself for what the fashion future will bring. The highlights of this trip include Palace of the Marquis of Llio and more.
The Stanley Hotel in Colorado
This trip to the Stanley Hotel to study tourism provides everything from the frightening nostalgia of ghost tales, to stunning views of the Rocky Mountain landscape, to hiking amongst some of Colorado's best trails. Come along on a beautiful adventure that will leave you with a few chills and thrills.
The Trans-Siberian Railway Expedition
Discover three of the world's largest countries – Russia, Mongolia and China – while traveling on the iconic Trans Siberian Railway! Whether you're a beginner or seasoned traveler, your ten-day journey across miles of unspoiled lands will surely be one of the top adventures of your lifetime!
Tombs of Egypt & Pyramid Exploration
Travel abroad to Egypt and be transported to another time as you uncover some of the oldest and best-preserved ancient wonders of the world. Discover the various pyramids and temples as you learn about Egyptian history and mythology on this once in a lifetime trip to this fascinating country full of history and culture. We hope you'll join us on this unforgettable trip back in time!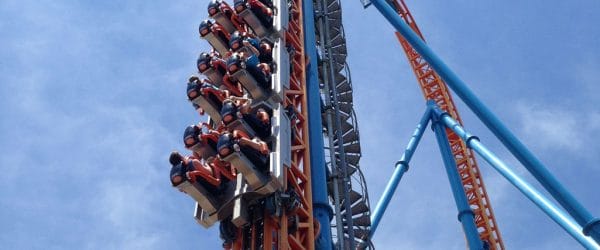 Virginia Roller Coaster Tour
On this study engineering trip you will dive deep into some of the world's most high-tech roller coaster manufacturers, and visit some classic U.S. amusement parks along the way. Whether you're a STEM student, a robotics enthusiast or just love the thrill of a well-designed roller coaster, this tour gives you a deep-dive look into the world of coasters. The zero-Gs, dips, drops and airtime hills (and the chocolate!) are just an added benefit!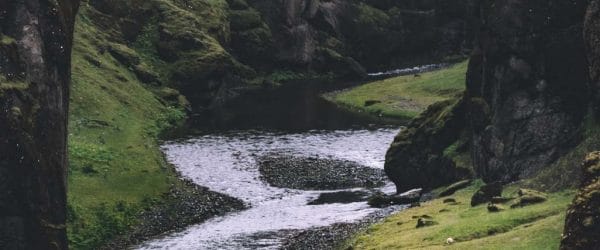 Visit the Hidden People of Iceland
Explore the fascinating folklore of Iceland's mysterious – and magical ─ beings known as huldufolk. Most people in Iceland believe in their existence and make accommodations for their presence and preferences, both at home and in businesses and follow traditions that celebrate them. Join us on this journey into the meaning behind the myths and legends, and search for the deeper meaning of huldufolk in everyday life and their messages for the environment.
Vladimir Lenin Tour
Vladimir Lenin and the Bolshevik Revolution changed the course of history for Russia and the world. His legacy has endured to this day and will continue to do so for years to come. Join us in this travel abroad to study political science, Lenin's life, and legacy and learn how you can help the homeless and orphaned youth of Russia. This trip's highlights include visiting the Red Square, Hermitage Palace Complex Tour and more.
Volcano Expedition in Guatemala
Antigua, Guatemala is the best place to go on eco adventures to study environmental sciences. Due to the volcanoes in the surrounding areas, Antigua is ideal for hiking enthusiasts. Enjoy a week in a friendly, fast-paced city with Spanish colonial architecture, pastel homes, and cobblestone streets. Get close to volcano activity and watch sunsets while drinking wine on this amazing volcano trekking trip to Antigua, Guatemala.
Volcano Trekking in the Philippines
Boasting over 7,000 islands that play host to many different ecosystems and biodiversity, it's crucial that this natural paradise stays the way it is for many years to come. Do your part and dive into various ecotourism opportunities as you study environmental sciences in the Philippines and around the world to help make a difference!
Voodoo in Haiti
There's an old adage that says Haiti is 90 percent Catholic, 10 percent Protestant, and 100 percent Voodoo. On this tour, you'll notice that while churches and Christian relics and phrases are prominent, aspects of Voodoo are everywhere, especially if you know where to look. Unlike many churches you may see, Voodoo in Haiti more low-key with small temples tucked away from view.
Walk in Mozart's Shoes in Salzburg
You can do no better than to take an adventure in travel with Gladiators to Carnumtum, Pompeii, and Rome. You will be in awe of these historic places-gladiator schools, theaters, and the Coliseum — places where gladiators walked over 2,000 years ago.
Wander Where the Gladiators Roamed
This ancient city has fascinated poets, politicians, writers and romantics for centuries, with its reminders of the past glory of the Roman Empire. Journey back in time and marvel at the creation of the ancients, medieval churches, and the art of the Renaissance!
World's Largest Planetarium in St. Petersburg, Russia
Aside from being Russia's second biggest city, St. Petersburg is the home of the largest planetarium in the world attracting visitors across all continents with its high-end light projectors and laser technology. If there was ever a place to learn, discuss, and explore the true depths of solar space – it's in St. Petersburg. Journey on for an extraordinary learning experience and let St. Petersburg teach you science and history like never before!