The Worldwide Navigators Difference

Sojourn – Gain a better understanding of the community you're visiting. Learn about different religions or spiritual practices. How do these impact the communities? How does religion or spirituality influence local traditions?
1 of 1

Savor – Will you choose sweet or savory? Take the time to visit local markets and discover unique local ingredients. Learn how to prepare traditional meals & local favorites.
1 of 1

Tip of the Tongue – Each morning, take the time to learn a few basic greetings and phrases in the local language. Learn how to write greetings & your name in the local script.
1 of 1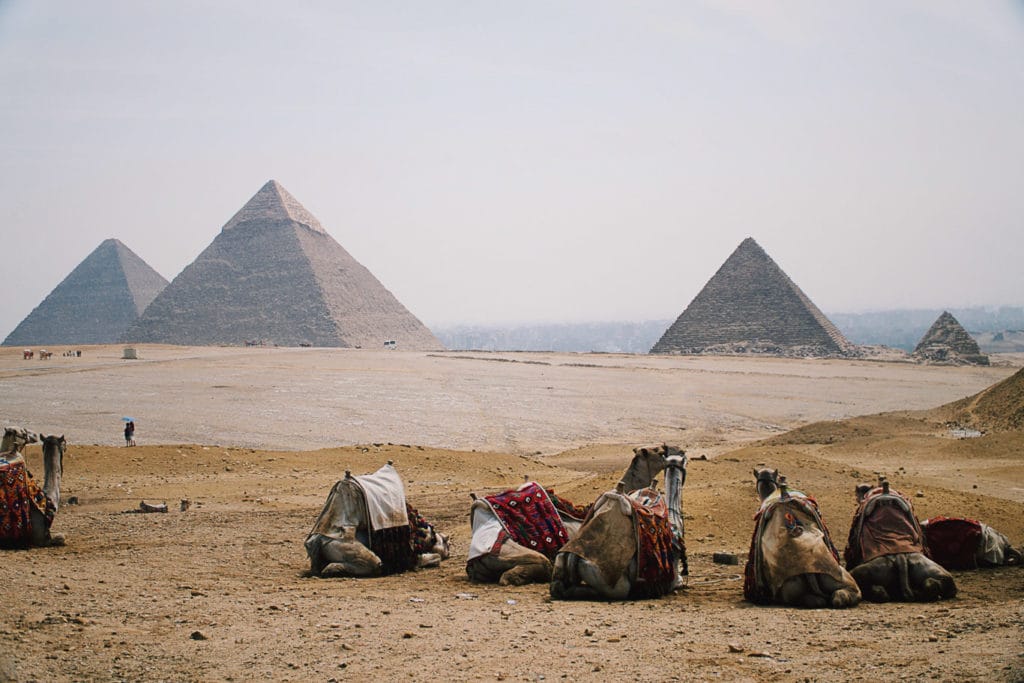 A Wrinkle in Time – History influences our present. Discover the history of the country you visit. Hear the stories of your guides & their family history. Where do they come from?
1 of 1

Journal Journeys – Take some time to reflect on the day's events and document your journey. Spend a moment journaling about the day had & day ahead. These are memories for a lifetime!
1 of 1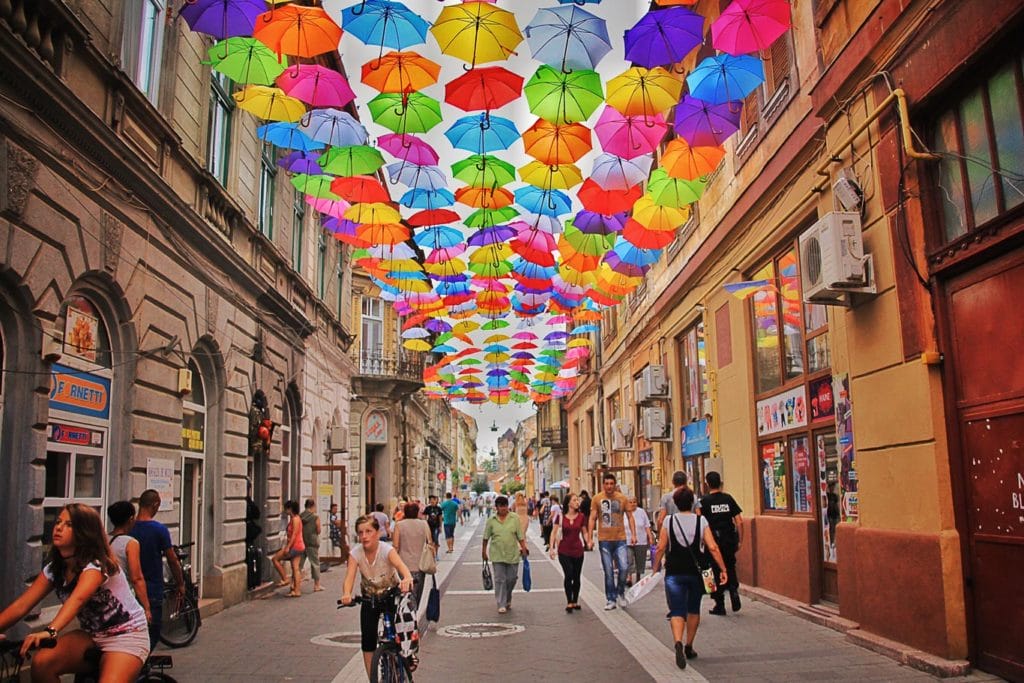 Culture – From local dances, festivals, or simple gestures to communicate – all of these make up a country's culture. Learn and practice cultural norms & how to show respect in the culture you visit.
1 of 1
Welcome to Rio de Janeiro, one of the most lively cities in the world! Be sure to wake up early in the morning to check out Rio's most attractive staples:
Corcovado & Christ the Redeemer
Christ the Redeemer is an Art Deco statue of Jesus Christ situated atop the mountain, Corcovado, in Rio de Janeiro, created by French sculptor Paul Landowski and built by Brazilian engineer Heitor da Silva Costa, in collaboration with French engineer Albert Caquot. Romanian sculptor Gheorghe Leonida fashioned the face.
Santa Teresa Neighborhood
Santa Teresa is a hilltop district with a charming, village-like vibe. Steep, winding streets are lined with elegant old mansions, many housing chic boutique hotels, quirky cocktail bars or romantic restaurants with bay views. As well as artists' studios, "Santa" has Museu da Chácara do Céu, exhibiting European and Brazilian art, and the atmospheric Ruins Park, with an art gallery built around the ruins of a mansion.
Escadaria Selarón (Selaron Steps)
Escadaria Selarón, also known as the 'Selaron Steps', is a set of world-famous steps in Rio de Janeiro, Brazil. They are the work of Chilean-born artist Jorge Selarón who claimed it as "my tribute to the Brazilian people".
Metropolitan Cathedral
The Metropolitan Cathedral of Saint Sebastian better known as the Metropolitan Cathedral of Rio de Janeiro or as the Cathedral of St. Sebastian of Rio de Janeiro, is the seat of the Roman Catholic Archdiocese of São Sebastião do Rio de Janeiro.
Sambadrome Marquês de Sapucaí (Sambódromo)
The Sambadrome Marquês de Sapucaí is a purpose-built parade area built for the Rio Carnival in Rio de Janeiro, Brazil.
Rio Scenarium (Carioca Nightclub)
Multilevel bar with eclectic, vintage accents for pub fare & cocktails, plus live music & dancing. Here, you'll experience the charm of samba, beauty of Bossa Nova and the funk buzz. On this tour, receive VIP access with an exclusive table for your group and entry without a long wait.
Centro (Historic City Center)
Centro is a neighborhood in Zona Central of Rio de Janeiro, Brazil. It represents the financial heart of the city, and the crux of the Central Region. A wide range of architectural styles can be seen. Most of the colonial and historic buildings are in the City Center betewen Praça Mauá, Cinelândia, Lapa and Praça XV areas.
Kobra Panels (Olympic Boulevard)
Etnias, the art center in Rio, features the massive diversity-themed Eduardo Kobra mural that was created to celebrate the 2016 Rio Olympics.
Museum of Tomorrow
The Museum of Tomorrow is a science museum in the city of Rio de Janeiro, Brazil. It was designed by Spanish neofuturistic architect Santiago Calatrava, and built next to the waterfront at Pier Maua. Its construction was supported by the Roberto Marinho Foundation and cost approximately 230 million reais.
Mosteiro de São Bento (Saint Benedict Monastery)
A UNESCO World Heritage Site, the Abbey of Our Lady of Montserrat, more commonly known as the Mosteiro de São Bento, is a Benedictine abbey located on the Morro de São Bento in downtown Rio de Janeiro, Brazil. The Mannerist style church is a primary example of Portuguese colonial architecture in Rio and the country.
Sugar Loaf Mountain
Sugarloaf Mountain is a peak situated in Rio de Janeiro, Brazil, at the mouth of Guanabara Bay on a peninsula that juts out into the Atlantic Ocean. Rising 396 m above the harbor, its name is said to refer to its resemblance to the traditional shape of concentrated refined loaf sugar.
Ginga Tropical (Philharmonic Hall)
The Ginga Tropical is the best place in Rio for a tour of the many festivals in Brazil. Experience Parintins Festival, Lambada, Carimbó, Xaxado, Forró, Frevo, Maculelê, Capoeira, Orixás Dance, Boleadeiras, Bossa Nova, Samba de Gafierira and the world renowned Carnival!
Before beginning your departure home this afternoon, be sure to check out these cultural attractions and integral pieces of the Brazilian lifestyle:
Maracanã (Soccer Stadium)
The Maracanã, officially Estádio Jornalista Mário Filho, is a soccer stadium in Rio de Janeiro. The stadium is part of a complex that includes an arena known by the name of Maracanãzinho, which means "The Little Maracanã" in Portuguese. The stadium was the location of the infamous 2014 World Cup. Enjoy a tour here with exclusive access to the lawn!
Carnival Experience
Gear up for the ultimate Brazilian cultural experience with percussion classes, samba dancing and much more!
South Zone (beaches and lookout points)
The South Zone is an area of the city of Rio de Janeiro situated between the Tijuca Massif, the Atlantic Ocean and Guanabara Bay. Most of it is made up of neighbourhoods along the Atlantic coastline, such as São Conrado, Vidigal, Leblon, Ipanema, Copacabana, and Leme. Spend your afternoon lounging beach-side before beginning your departure home and onward journey.
Bem vindo ao Brasil!
Welcome to Brazil! On this 3-day tour, visit the world-renowned South Zone known for its namesake beaches, surfing, trails and sunset views. Summit Sugarloaf Mountain to catch the iconic panoramic view of Guanabara Bay and the city of Rio. Have the ultimate cultural experience visiting the Historic City Center, art deco, and even a percussion class!
Interested in adding or modifying activities? No problem! All Worldwide Navigator itineraries can be customized to your liking!
In collaboration with our partners